I returned to Rogaška Slatina. I had been there some time ago, remember?
This time I decided to spend a different weekend, without my usual photographers or any family members, but with five special friends: it's time to celebrate my 40th birthday J yes, I have to admit it. It's not my birthday yet (I'll blow my candles out on the 28th of November), but what can I say… I love to celebrate for the entire week!
After getting my bags ready and loading the car (after a nice and healthy breakfast) I'm on the road to the Atlantida Boutique Hotel. November is now getting quite cold, but here the sun is shining, and the weather was so warm that when we step into our suite we have to open all the windows.
Yes, that's right. We stayed in one of their suites, one of their most fancy rooms on the last floor of the hotel. A living room, two bedrooms, three bathrooms, a large bathtub with a view over the woods, design furniture, two balconies facing the green, three large TVs, two minibars and every possible comfort. One of my favourites? The Donat bottled water that was with us all day long to help us purify.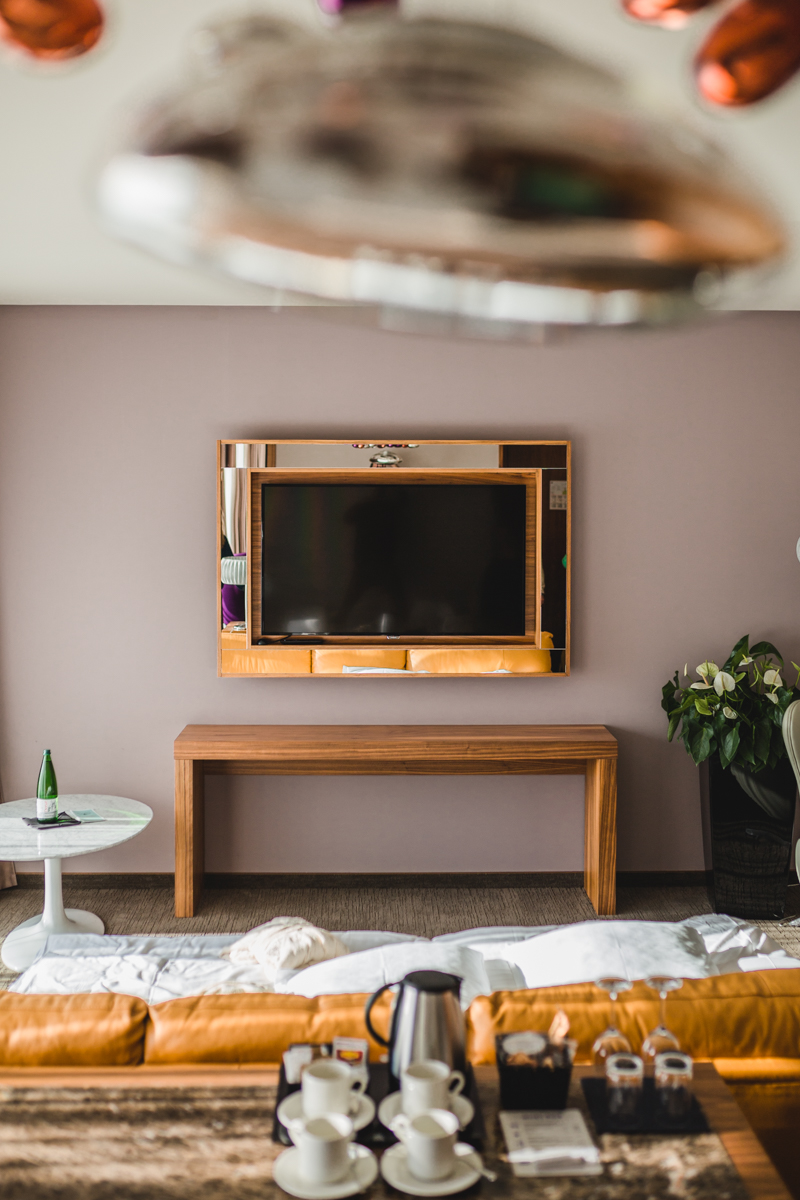 I barely have time to put my bag down that I have everyone gather around: it's time for lunch, so we head to Gostišče Jurg, a restaurant just 9 minutes from here. If you feel like you heard the name before you're quite right, I stopped here last time and really loved it.
We treat ourselves to an excellent slice of bread with lard and two little glasses of rakija, a distilled product of this area and very similar to brandy and vodka. We're here to have fun, right? If you followed my stories on IG, I'm sure you noticed we splurged a little on this weekend.
I'll be honest. This is just the second vacation I've ever had with friends in my life; the first time I was only 17… I shouldn't have waited so long to relive the experience (and three is the perfect number!).
But let's get back to the Atlantida. Why did I choose this place? Because it's an elegant hotel, modern, small but very comfortable. The wellness area is well organized, with a swimming pool, a jacuzzi, two saunas, a Turkish bath, a relax and beauty area and much more.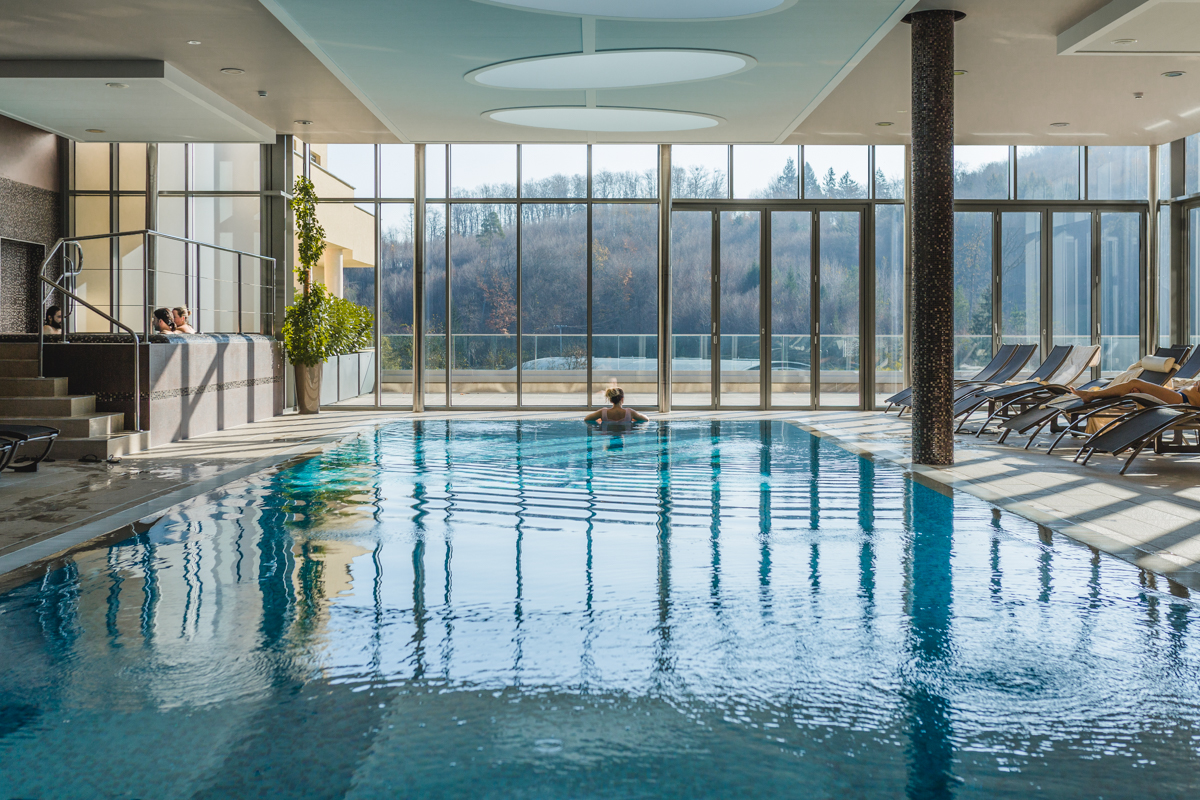 The building is surrounded by lovely green woods that we didn't explore this time; we voluntarily decided to stay secluded in this hotel to relax and properly recharge our batteries.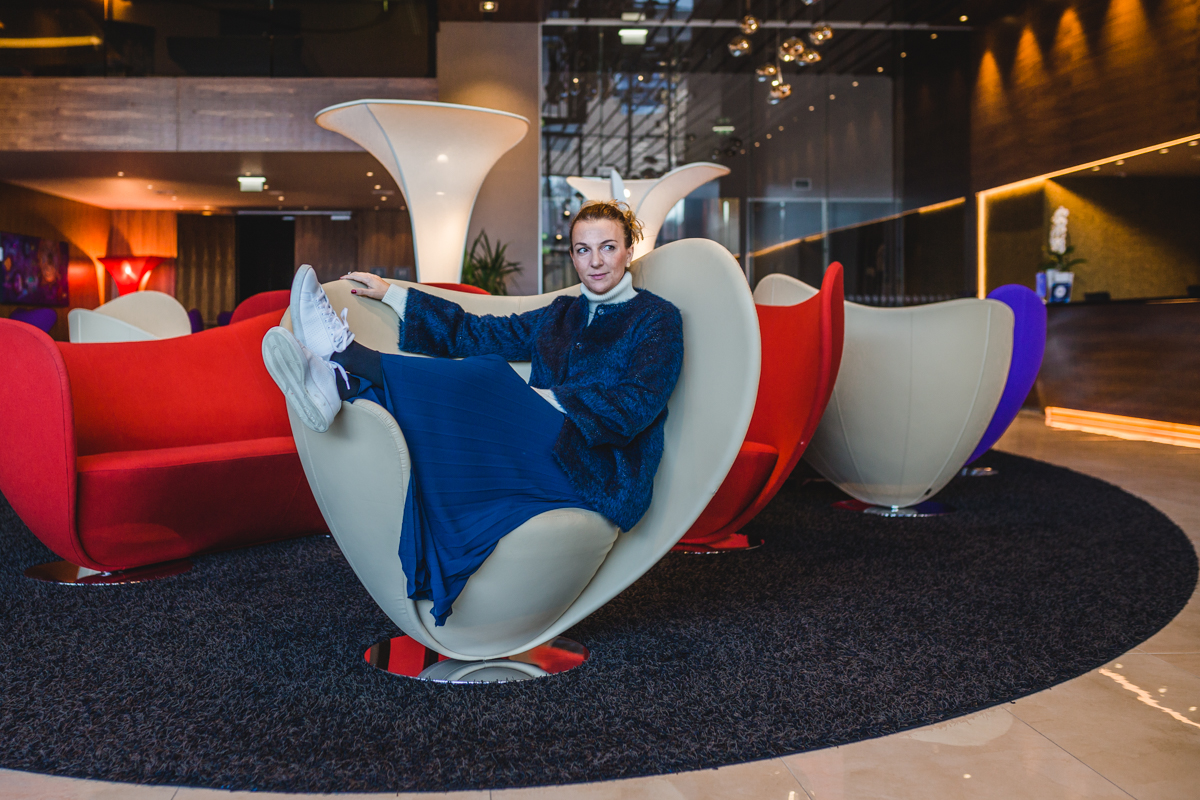 What we did do was eat, obviously. The first evening we had dinner at the hotel's restaurant. A buffet dinner in the same room where they serve the breakfast. On Saturday instead, the staff of the Atlantida prepared a wonderful surprise for us! They reserved a table for us in the a la cart restaurant, on the second floor above the hall; fresh flowers on the tables, personalized menus, our own personal waiter, live music and the honor of having the chef describe his creations.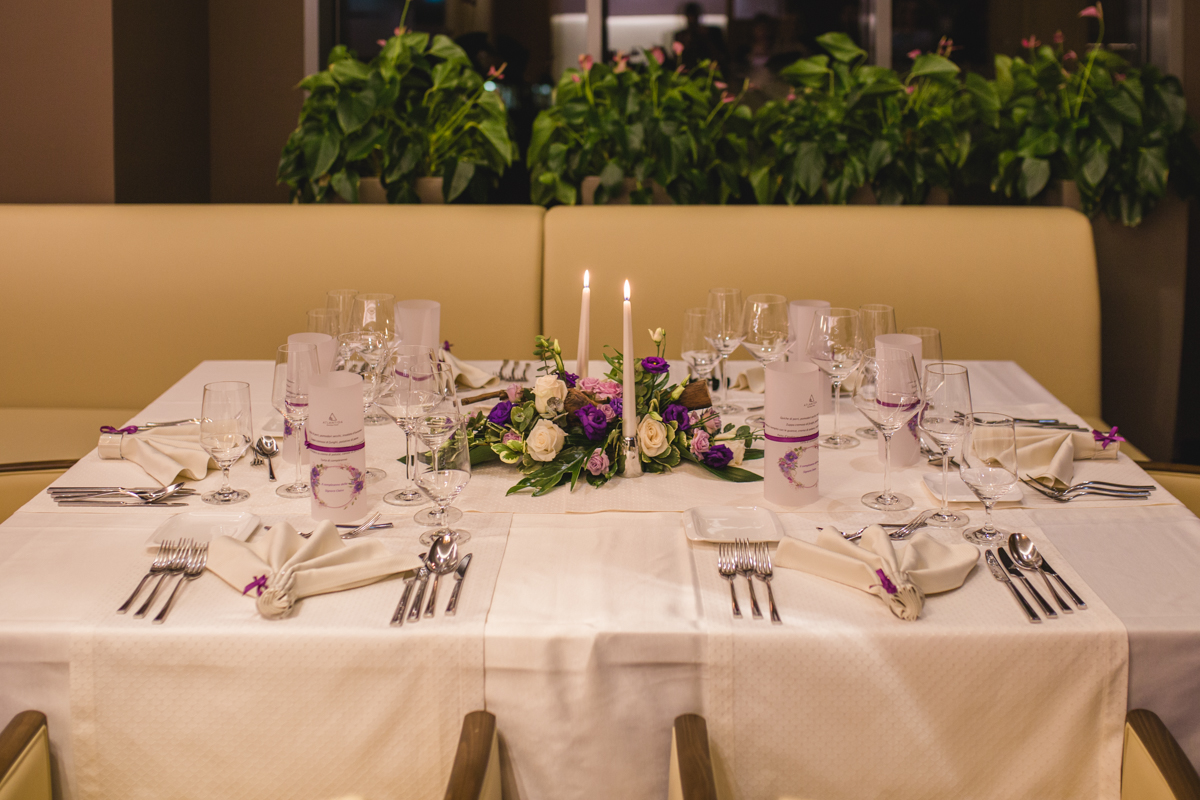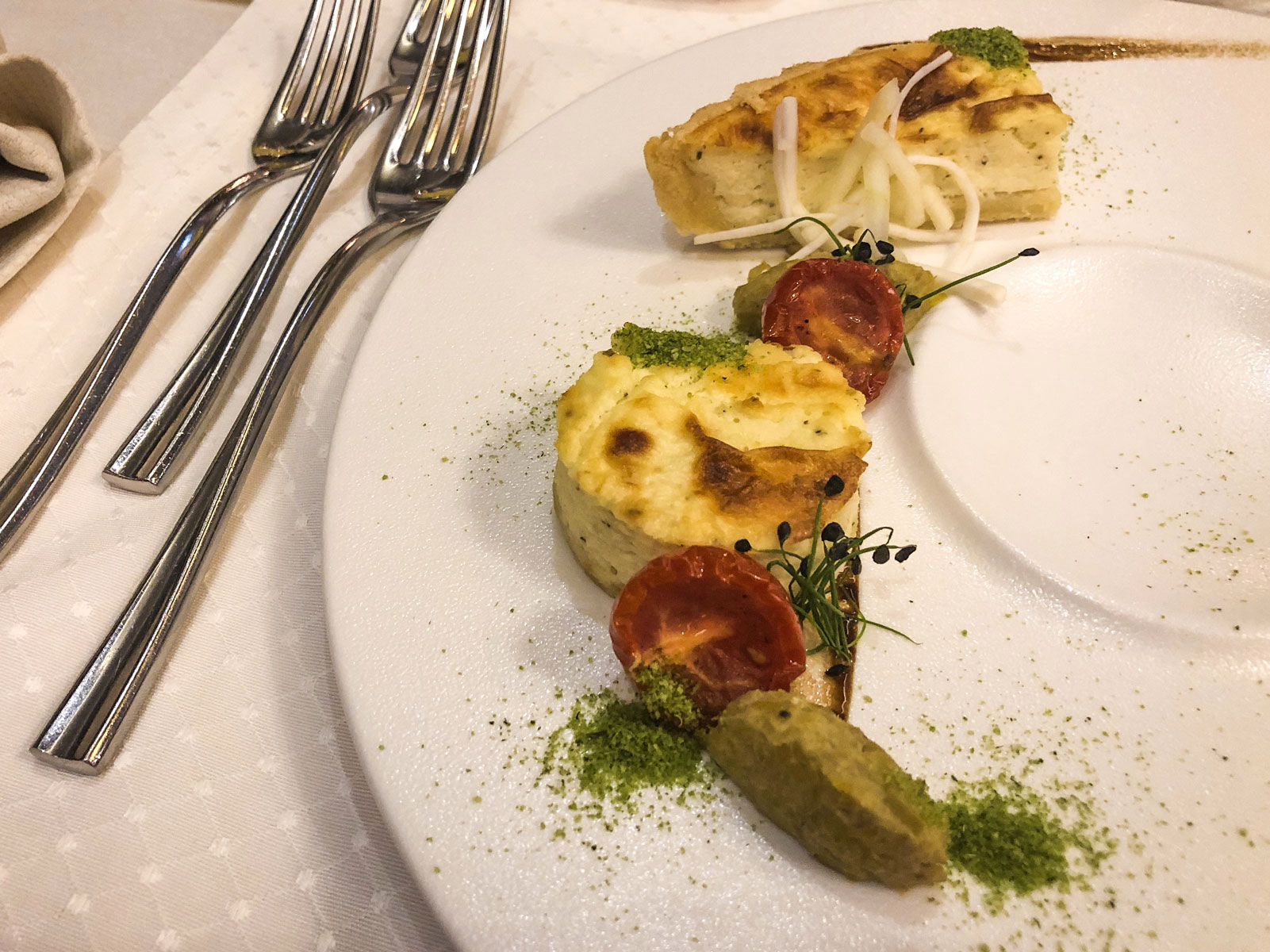 There was an excellent selection of wine with the dishes that none of us refused to taste… can you imagine how our evening ended? I'm sure the waiter just thought of us as the usual group of Italian holiday makers!
The final touch? A great cake!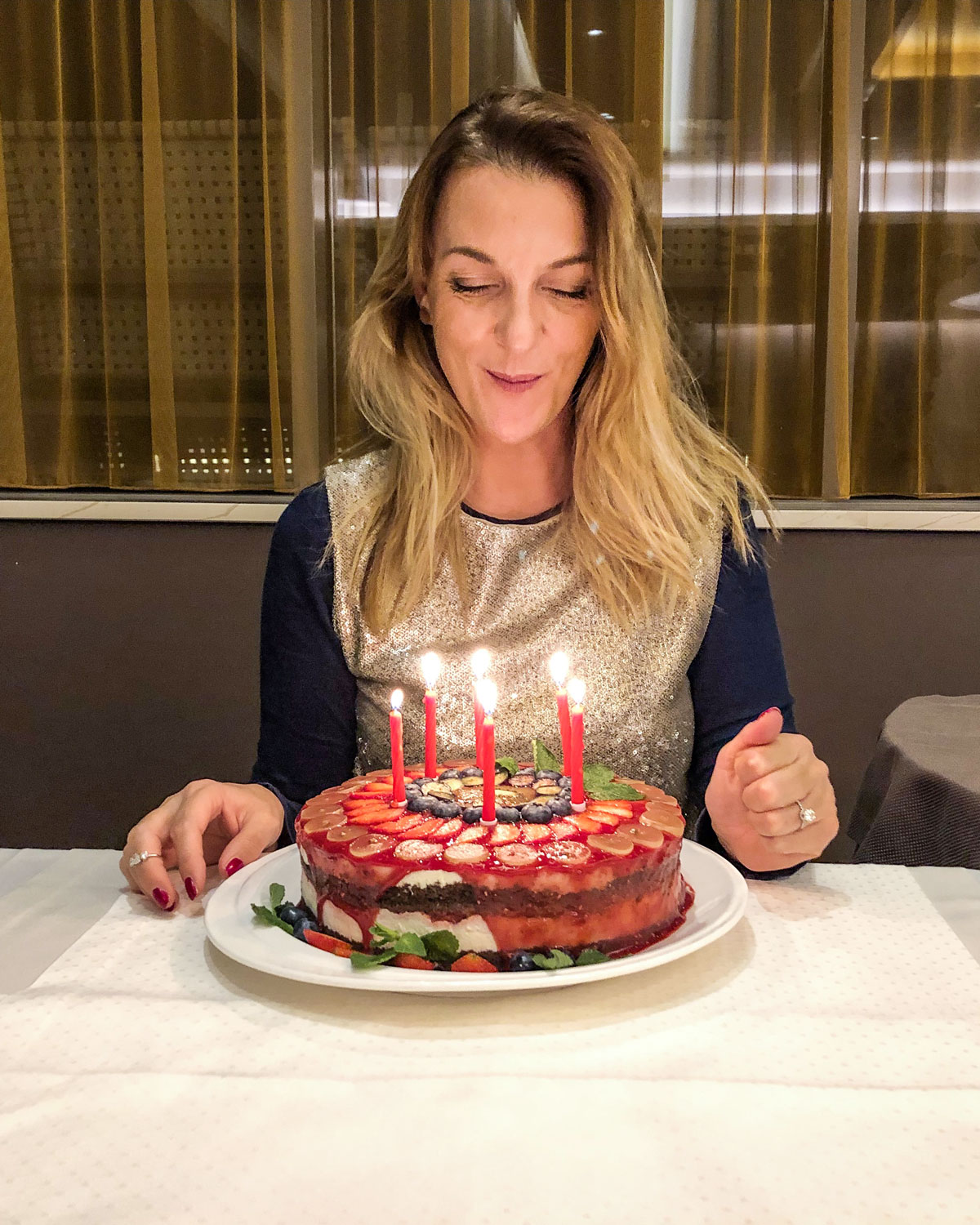 I have to say that the idea to spend my non-birthday here was great; I had initially imagined to travel to some European Capital, to discover something new. BUT, and there's often a but, how could I drag five people with me on such a long journey?
No, I did the right thing. Now that I'm back I'm already planning my next trip to this lovely place. Who will come with me this time? Follow me to find out!
Ph. Michele Grimaz
Outfit Nanà