If you've been following me for a while you'll know I completely fell in love with Serbia, a lovely country with great food, hospitality and a great spirit! Last time I went there at the end of December, for the Christmas season.
While I was there everyone told me it would be lovely to return in the spring time, when the season's colors make it even more fascinating! I obviously had to accept such an interesting invitation! I decided to return during another festive period: Easter 😉
To be honest they had suggested to avoid the Easter period; from Good Friday to the Monday most places are closed. But I'm as stubborn as anything so I decided to come here during this period. So here I am in Belgrado, to discover every Easter tradition of the Serbian Orthodox church.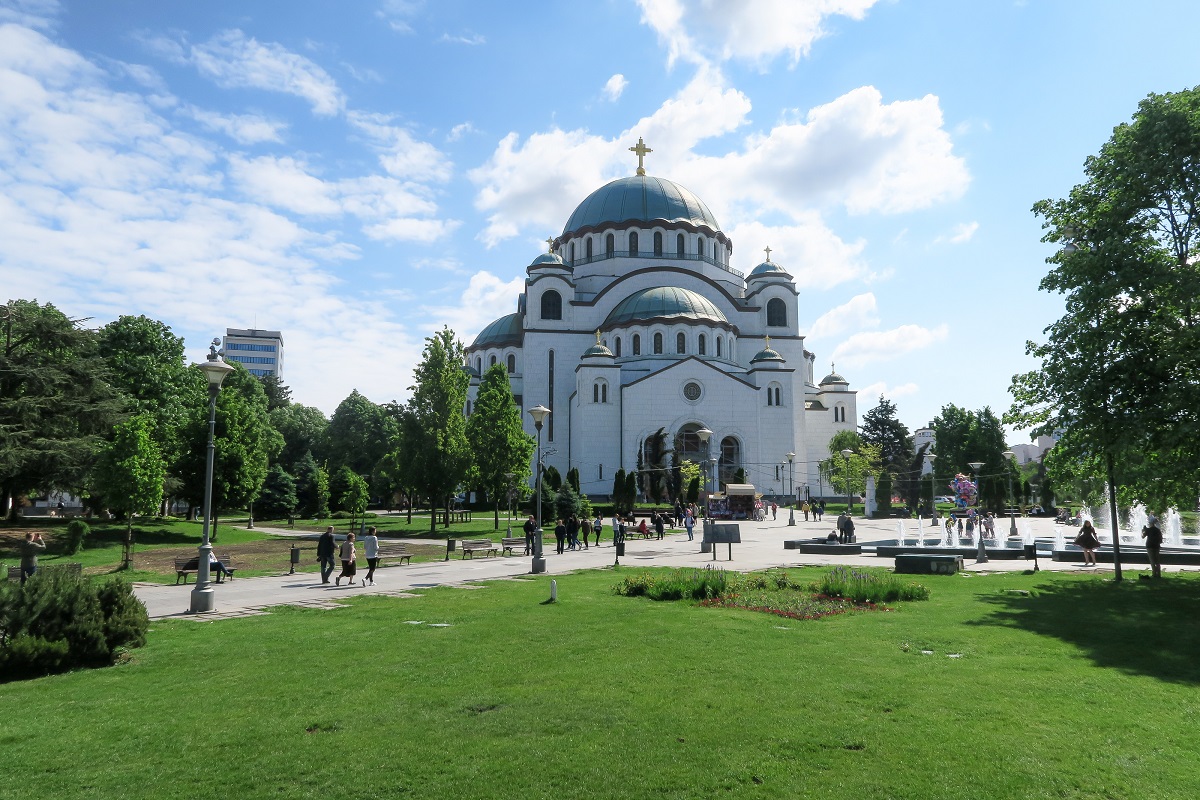 From Friday to Monday it's all prayers and visits to the main churches of the capital; on Easter Sunday you go to church and then the family gets together for the usual lunch, just like we do. On Sunday I went to the church of Sveti Sava, a replica of the church of Saint Sofia and the second largest Orthodox church in the world, where I saw a long line of people waiting to be blessed before entering the church; they draw a cross on your forehead as you enter the church and before sitting down you pick up a colored hard-boiled egg.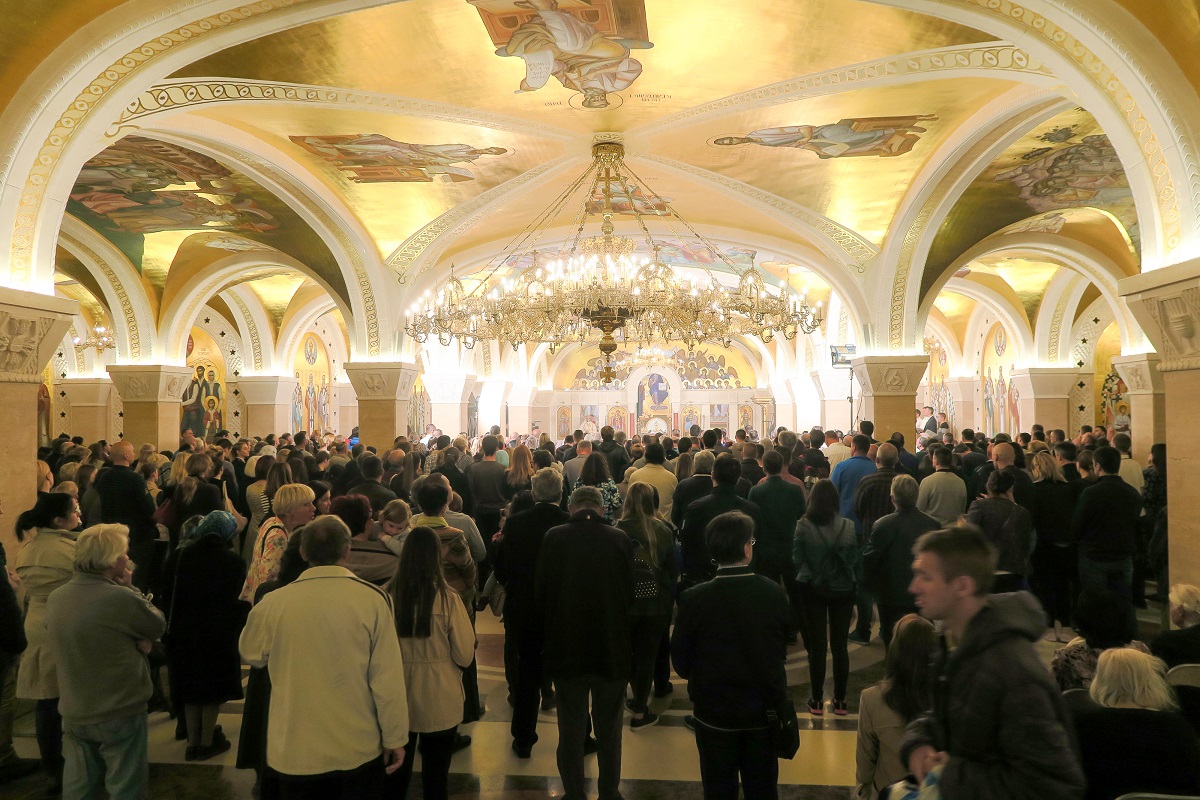 There's another nice tradition involving colored eggs and children; On Easter Sunday children go home with a wicker basket which they have to fill with as many eggs as possible!
But that's not all I did on my holiday here. During my stay in Belgrade I explored the city, taking advantage of the excellent weather and the cheap taxi ride (a taxi lift doesn't cost more than 5 euros).
…what did I find out? Here are five things you definitely need to do in the Serbian capital.
WHERE TO SLEEP
The Metropol Palace hotel, fabulous for its position, is part of the Luxury Collection Hotels. Modern and with every possible service, like a swimming pool, sauna and Turkish bath, it also has rich continental breakfasts and a fabulous sky bar and restaurant on the tenth floor with is well worth a visit! The barman is exceptional, and he'll seduce you with any fabulous cocktail (even alcohol free). At the end of the day I'd head there to admire the sunset with a great view and to sip what quickly became my "usual cocktail".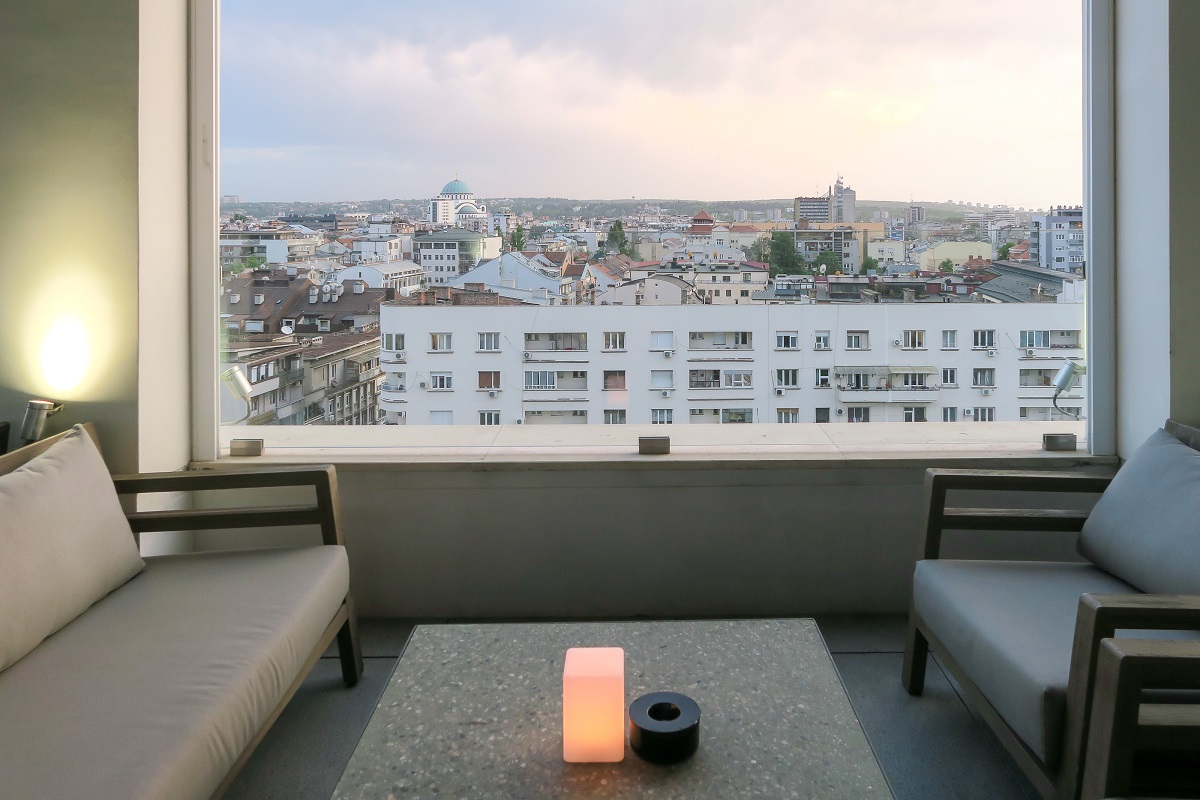 MUSEUMS TO SEE
I had been to quite a few when I first came here in December, but this time I only visited two. One is the Ethnographic museum which hosts a temporary show about culture and traditions of the Voivodina (an autonomous province of the Serbian Republic); lovely traditional clothes from the beginning of the 20th century and models of typical houses.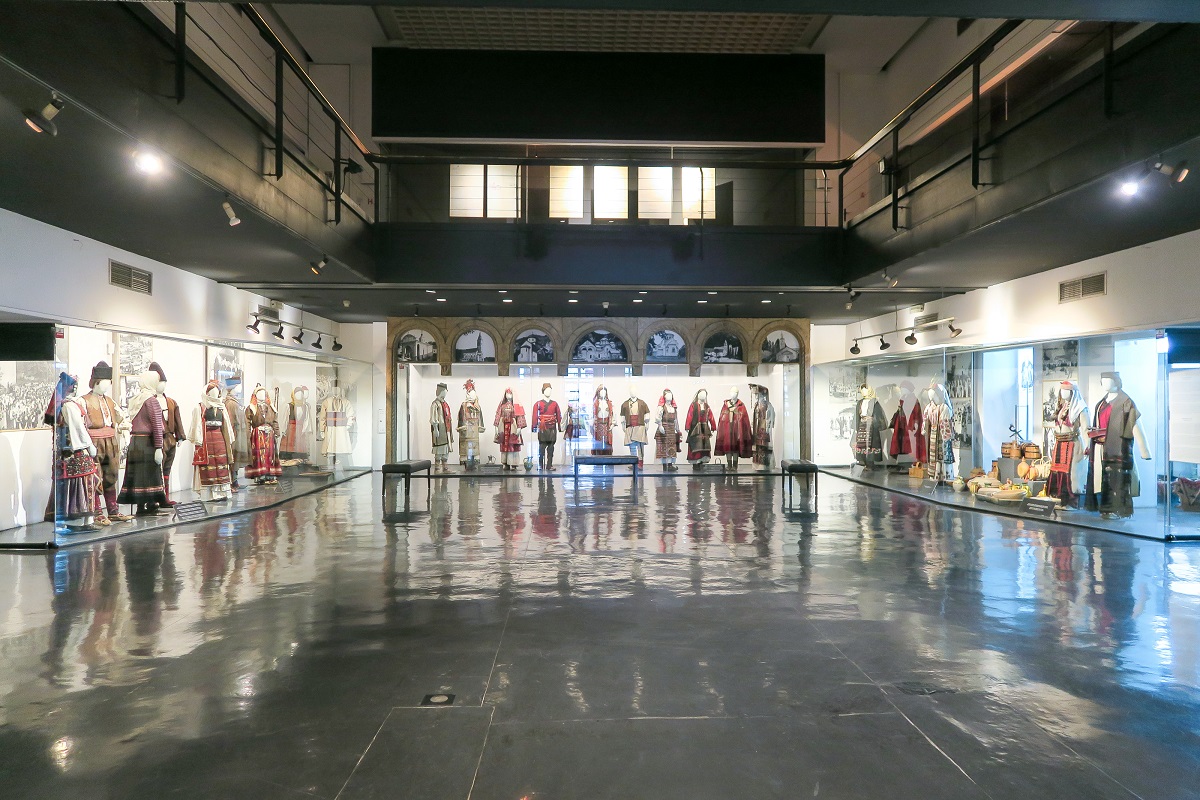 My second choice was mostly for Giovanni: The Museum of Illusions (I had been to the same museum in Ljubljana and Zagreb), a magical place which was incredibly fun!
WHERE AND WHAT TO EAT
In Belgrade you can eat mostly anything at any time of the day! I tried a few new places which I really want to tell you about.
New Balkan Cuisine Two years ago they opened their first restaurant, IRIS, in an apartment on the first floor of an apartment building. Here you can choose one of their two tasting menus with 8 vegetarian servings (30 euros) or non-vegetarian (35 euros); every dish is prepared by the fabulous chef Branislav Krstic.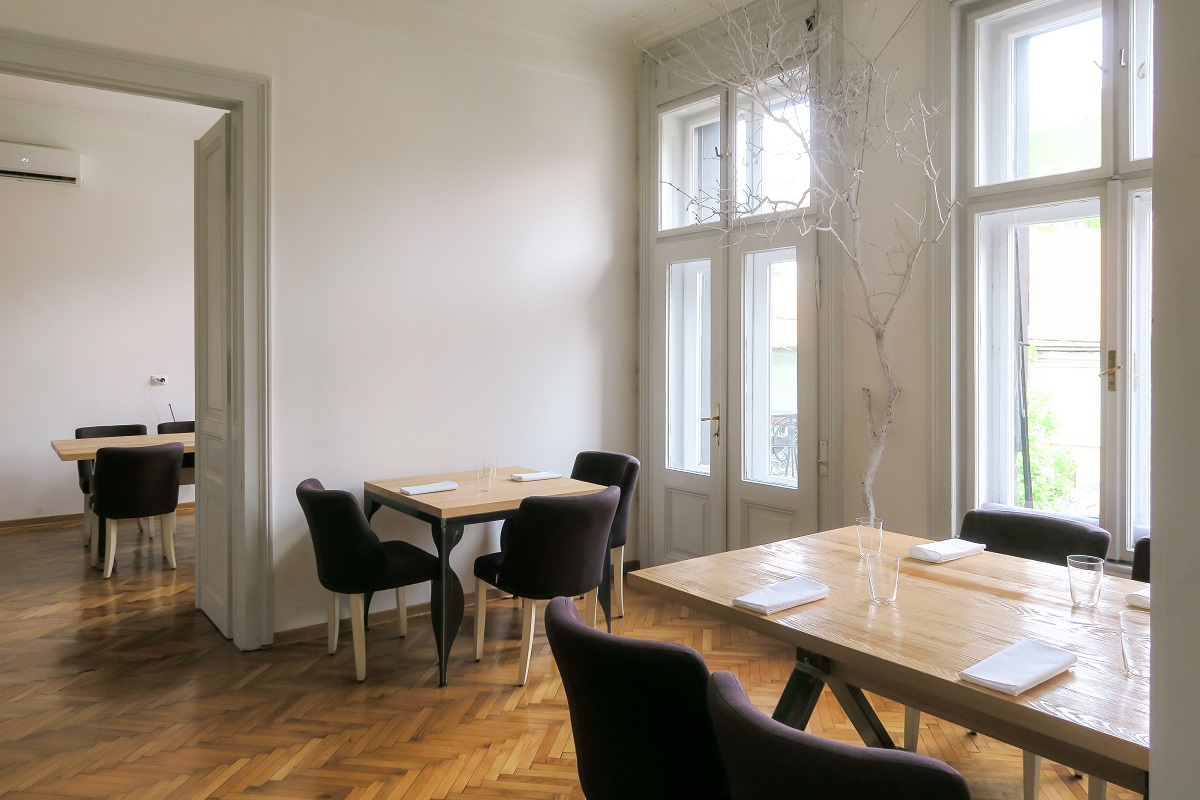 Two months ago, they opened IVA, where I tried traditional cuisine in a modern and clean environment. Traditional but with a modern twist. The result? DELICIOUS. I tried cheese with caramelized pear, salad and raisins; homemade dumplings with caramelized onion and an excellent lamb with potatoes. To top it all I also ordered vanilla ice-cream with fried dumplings and prunes. Each dish is accompanied by a non-alcoholic drink like a home-make chili tea. Whatever you order here it won't be a can of coke!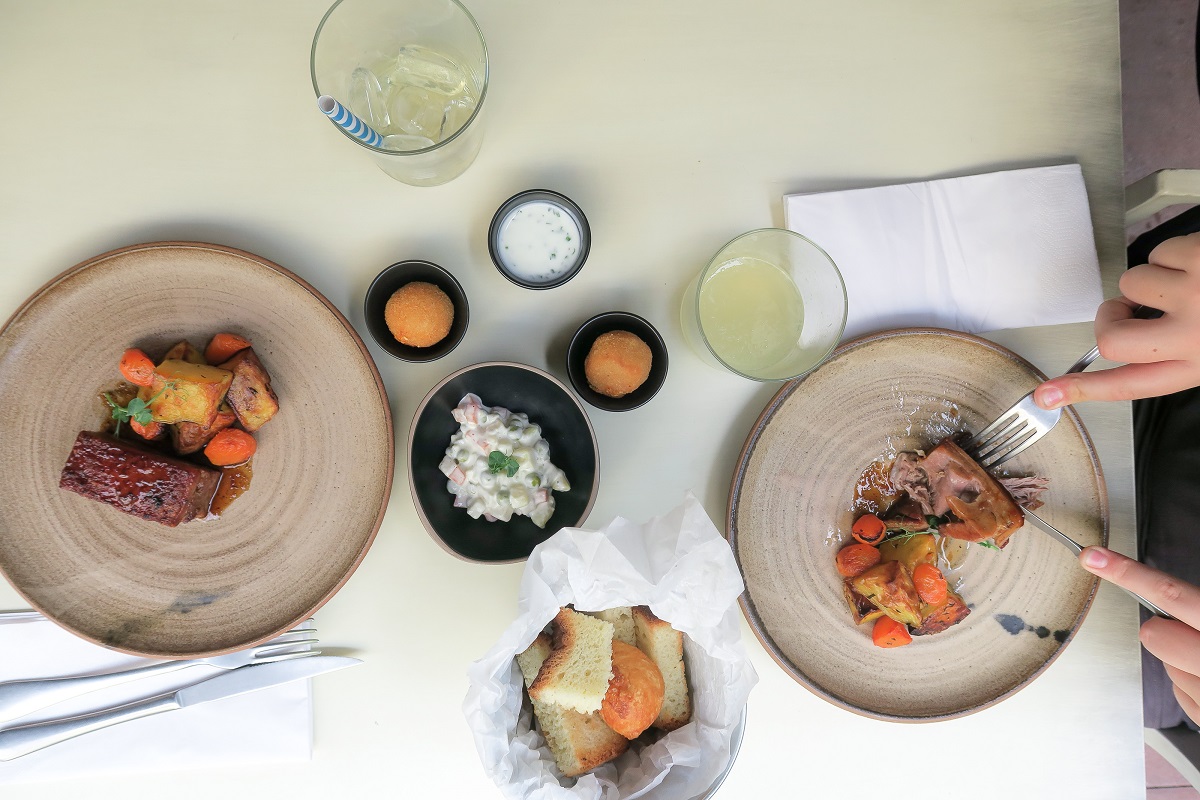 Bistro Grad Hometown A very special place, where if you are seated on the upper floor, you'll have to call the waiter with a bell! Quite fun!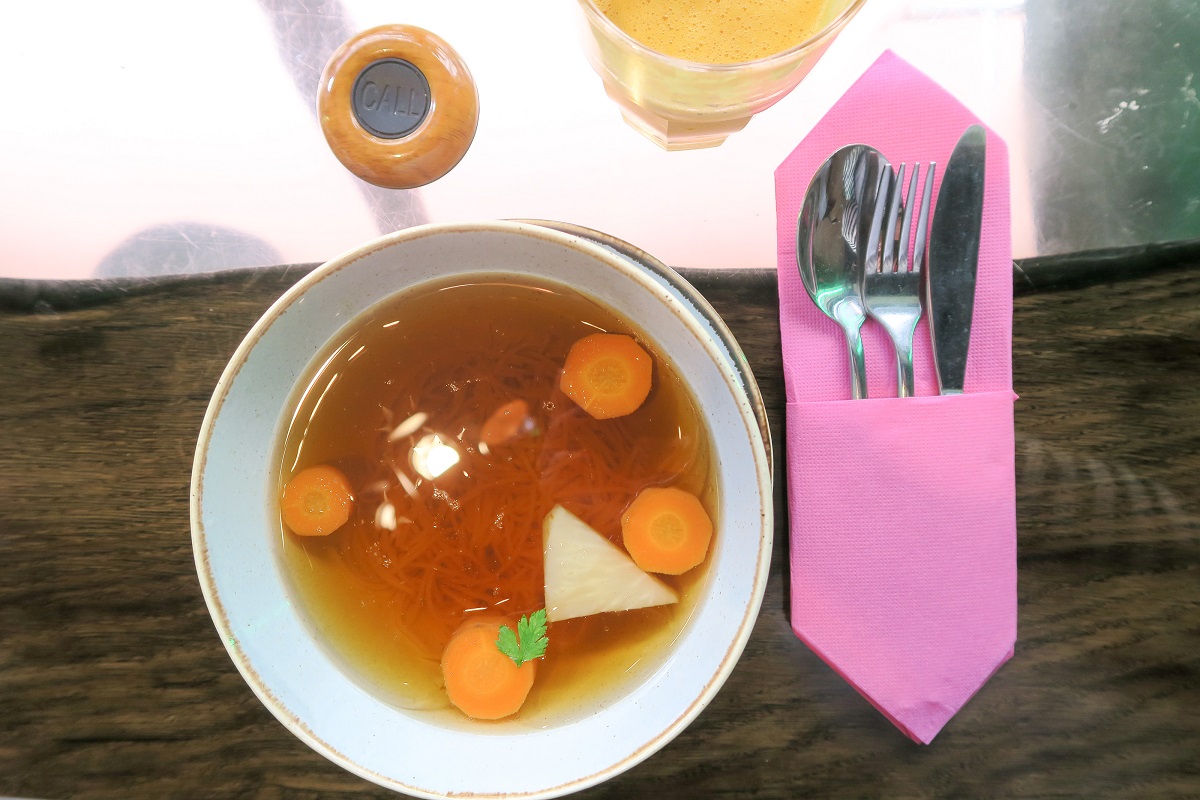 The furnishing is a mix of styles and the soft light makes it feel a little like a club (my suspicions are confirmed when the waiter told me that their evenings here are wonderful). But my lunch too was very good! The food has the traditional flavors of the Balkan area, with simple and well-set dishes. I tried an excellent soup of the day, a meat broth (nice and rich!) with string pasta. Then I tried a local specialty (not a traditional dish), rice chips with chili sauce, bacon and capers. Then? Here is famous pljeskavica cooked in traditional bread, a type of unleavened bread which is very crunchy.
They also serve an excellent steak with truffle and some polenta with cheese crust! For dessert I was tempted by a tiramisu and a cake with coconut, figs and blueberry (without any sugar).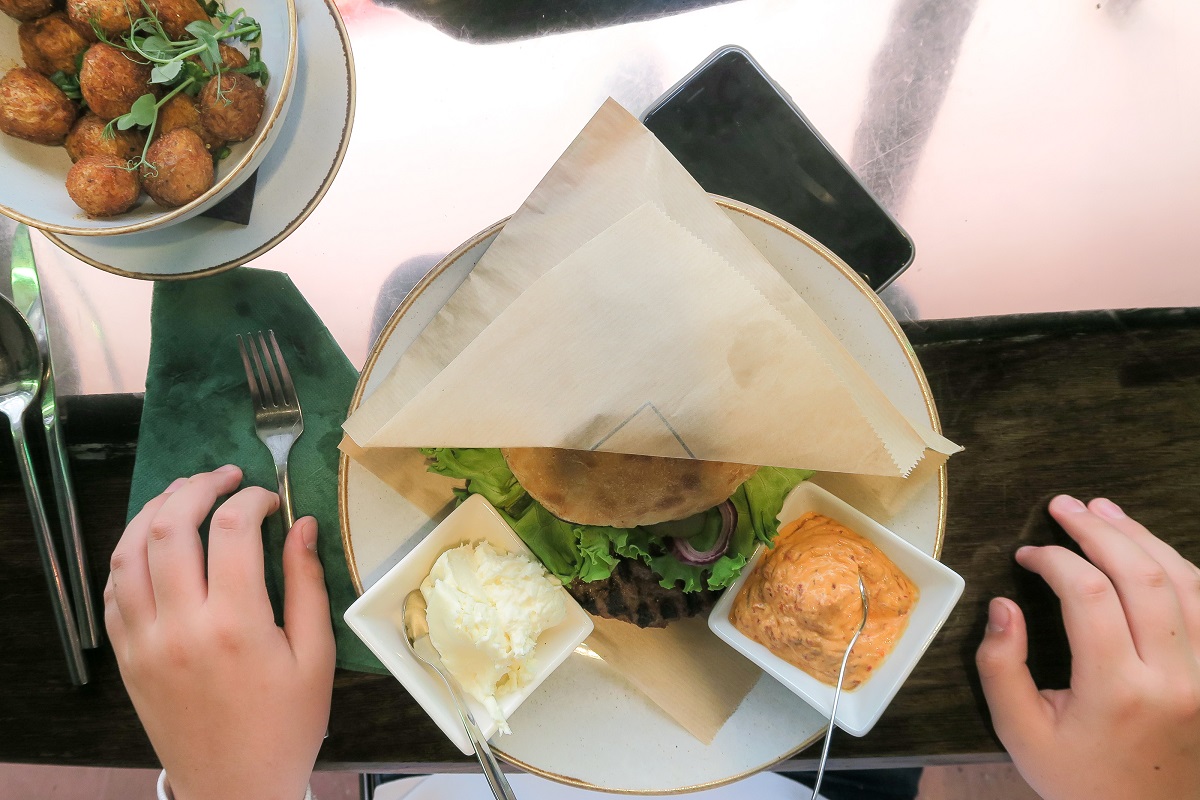 Smokvica was a great stop, I tried their cheese burger, even if my intentions were different initially. Here they have a selection of light dishes on their menu, including a vegetarian selection, which is perfect to integrate the Balkan cuisine (which, as you know, is not known for being light). The restaurant is welcoming, and when the weather is good you can sit outside in a beautiful courtyard/garden!
Smokvica isn't just a restaurant but also a delightful b&b, and even if the area is very central, it's a residential neighborhood in the old part of Belgrade.
Thanks to my friend Jelena I discovered this little peaceful area in the capital!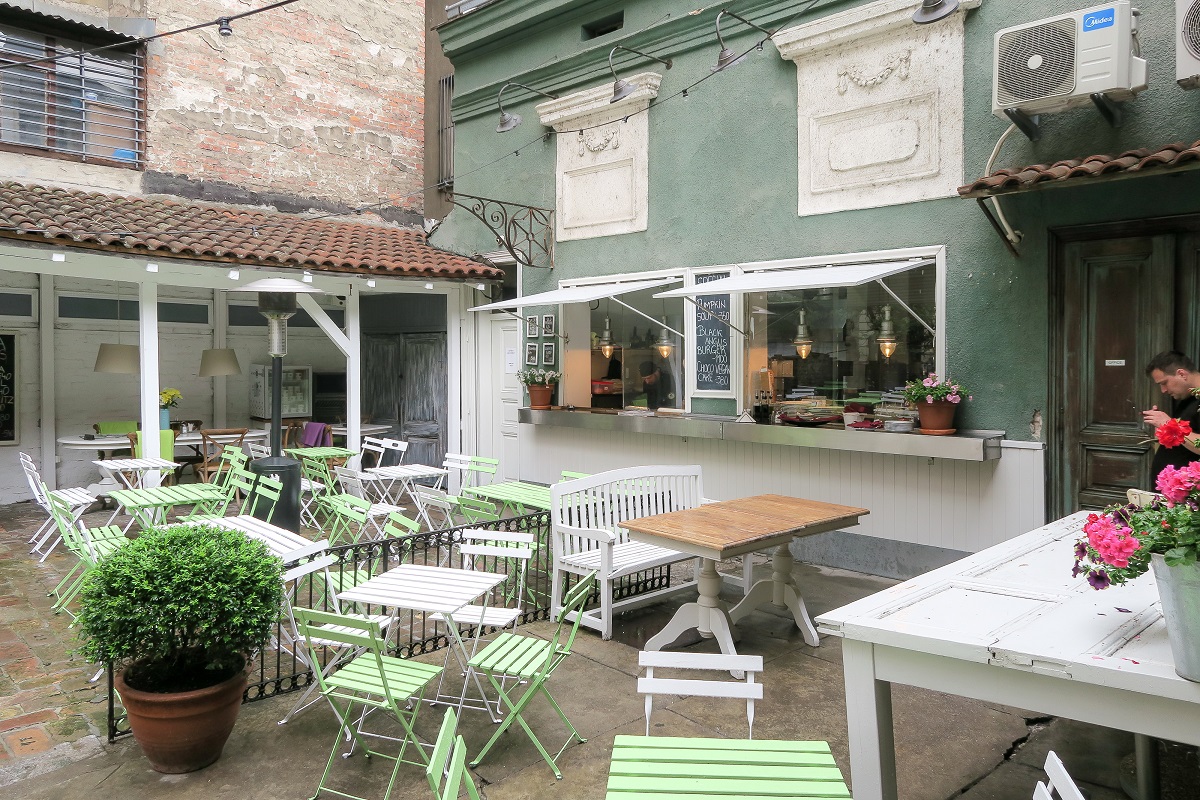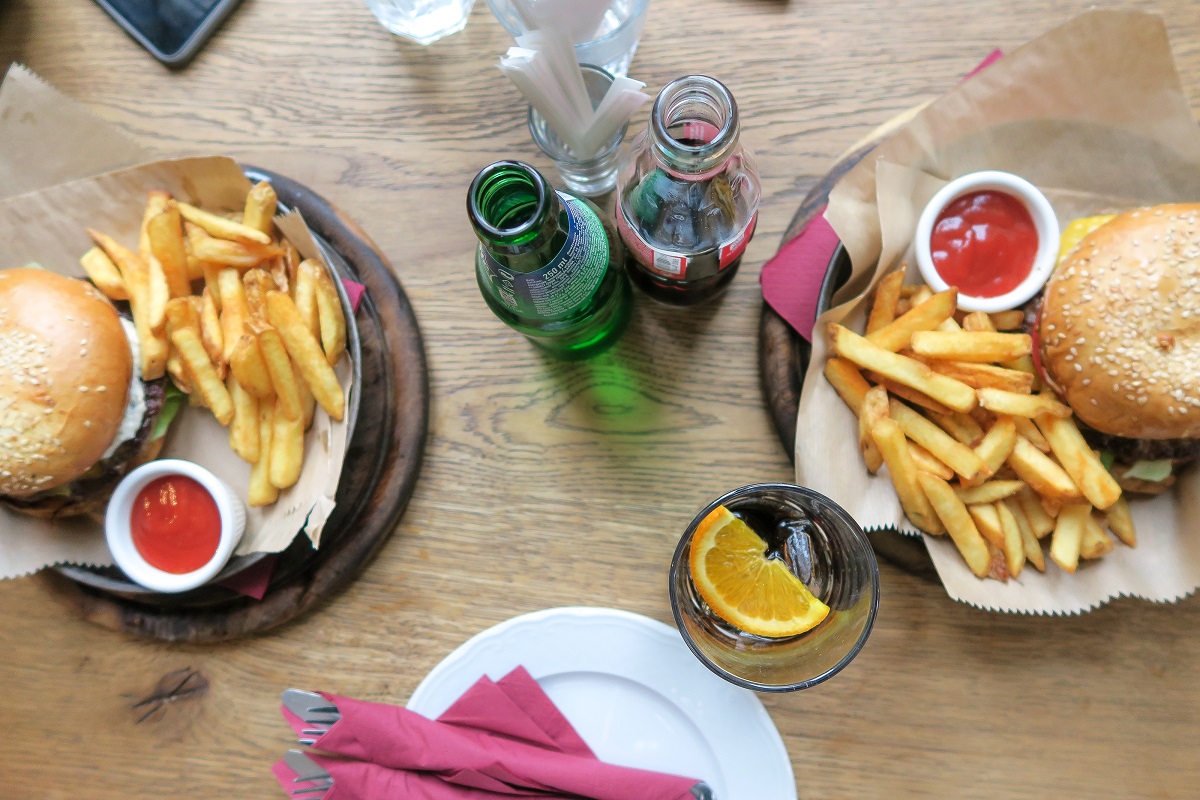 Šećer kafeterija if you feel like a sweet coffee break I suggest this lovely café, where you can try one of their pastries with a lovely glass of rose flavored lemonade. Next door there's a lovely designer shop that I'd told you about some time ago in an article about Belgrade's Designers, like Abo e Ana Ljubinkovic with Remake? If you can't remember them have a look HERE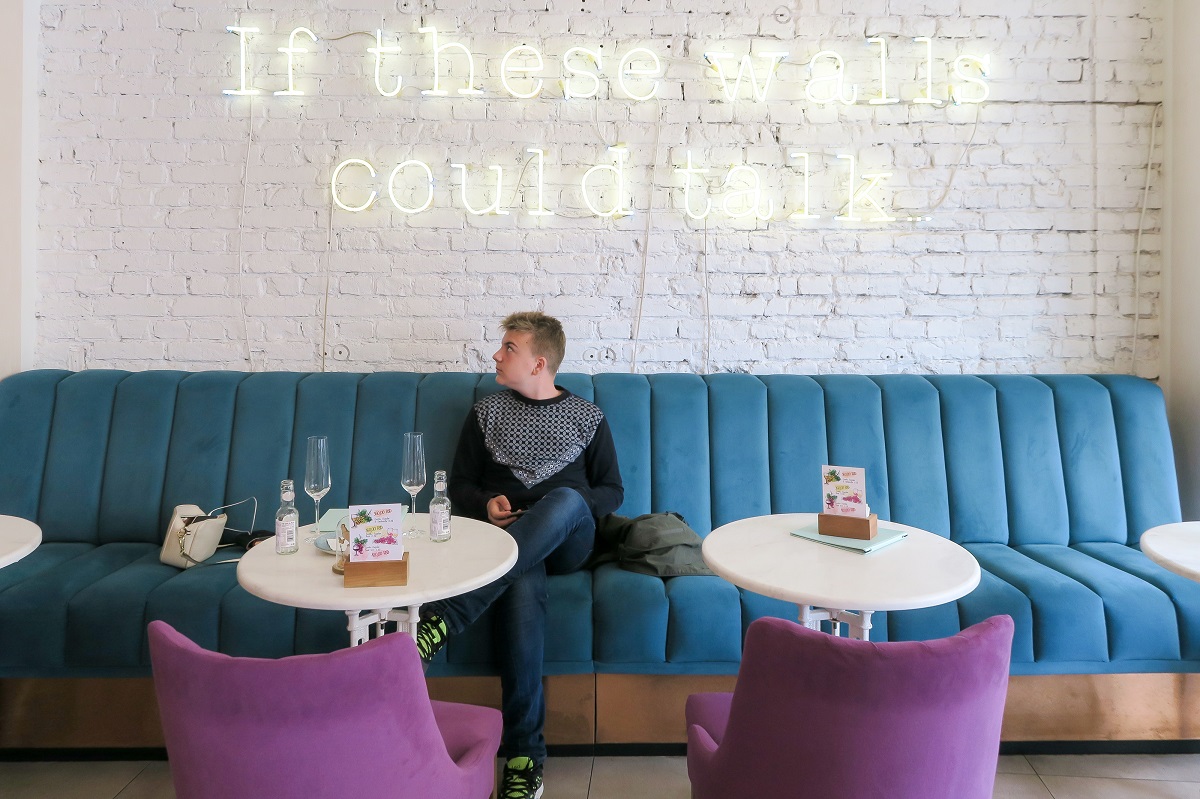 Skica is a place in the area of Kosancicev venac, the old part of town that has been recently redesigned. Its cobbled streets will enchant you, and right on the river there's this little place which is barely òarger than 20 square meters, but with a lovely outdoor area which looks as nice as any bohémien cafè in Paris.
A coffee, an aperitivo at sunset, every moment of the day is perfect to stop here for a chat. A perfect seat in the middle of the old part of Belgrade, looking out towards the new area of the city.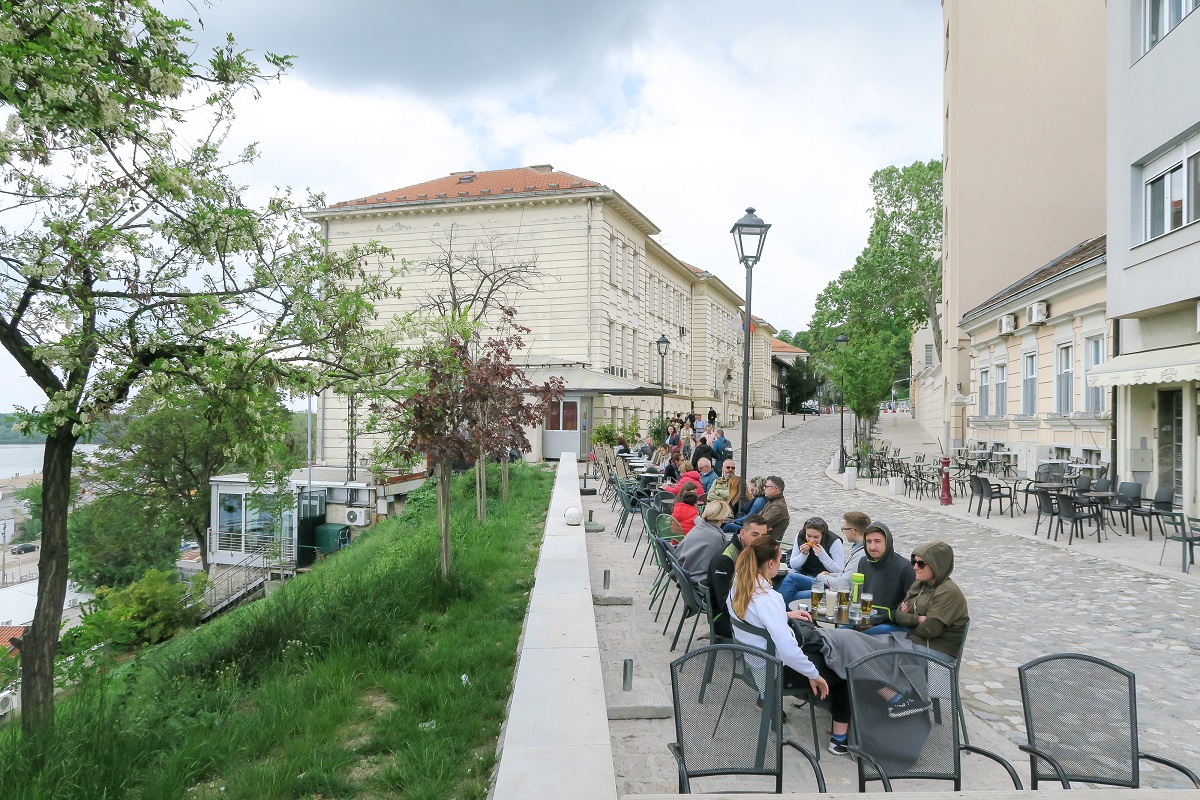 THE MARKET
You should definitely stop at the market! It's always a magical place where you can find lots of excellent food. I definitely had to have a look around.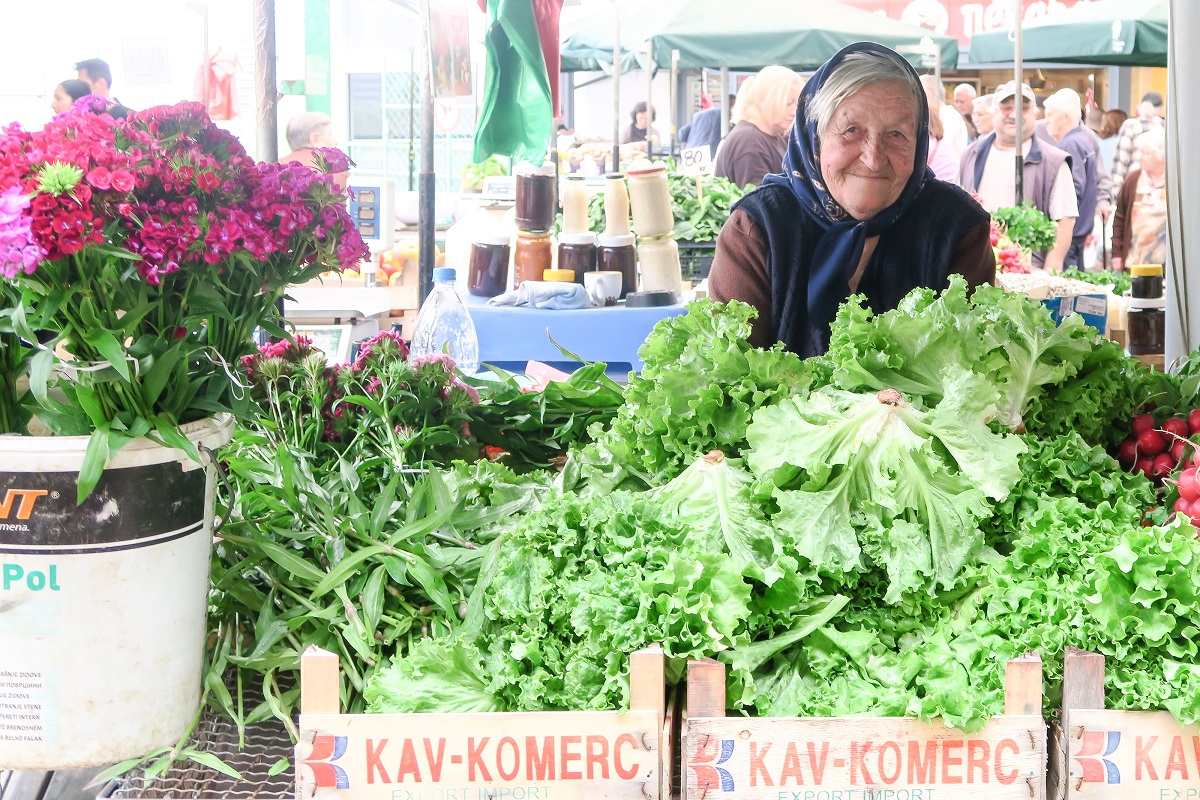 STREET ART
Belgrade is well known for its lovely mural paintings; you'll see loads of them as you walk along the streets of the center. Keep your phone or camera handy!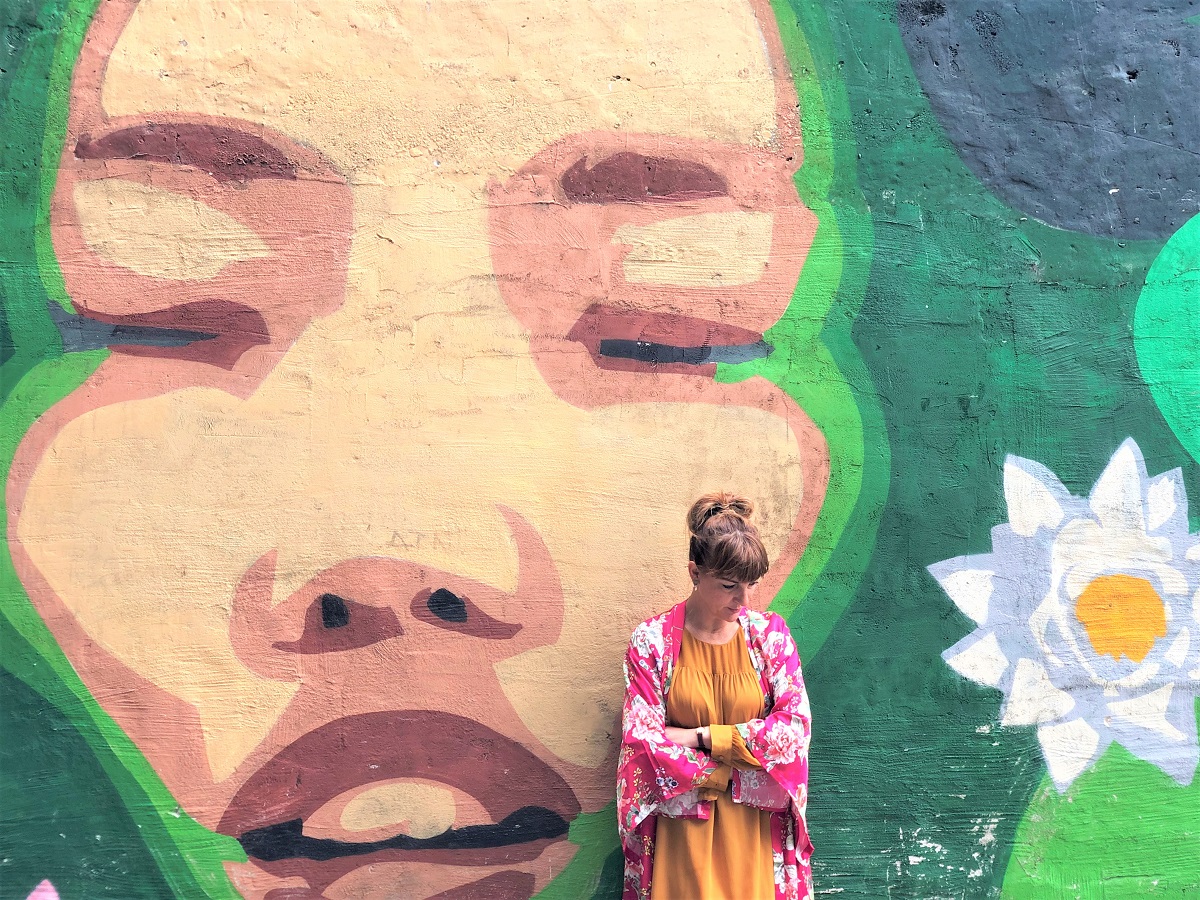 BELGRADE ON THE WATER, BELGRADE WATERFRONT
You can now admire the incredible project of the New Belgrade, something that not everyone appreciates, quite a few people see it as too strong and in contrast with the historical architecture of the city. BELGRADE WATERFRONT is a project that plans the construction of large mirrored skyscrapers and modern buildings for private homes, shops, offices, shopping centers and hotels along the river side.
I was curious about the project, so I had a look at the average price! It's about 2.800 euros per square meter! Incredible! As I was telling you there are a few people who don't agree with the project while others believe it to be a great opportunity for the city.
…so, what do you think, have I been synthetic enough? I still haven't finished, next time I'll take you to Novi Sad with me. But you'll have to wait a few days for that part!
See you soon.