As you know I collect antique lace. The oldest and most delicate I keep safe inside a chest, the rest I often use to create new and fun outfits.
I often browse through books from the beginning of the 1900 to feel inspired and steal a few ideas to re-use. Today I'll show you one of the results of this research: a fresh look, romantic and slightly retro.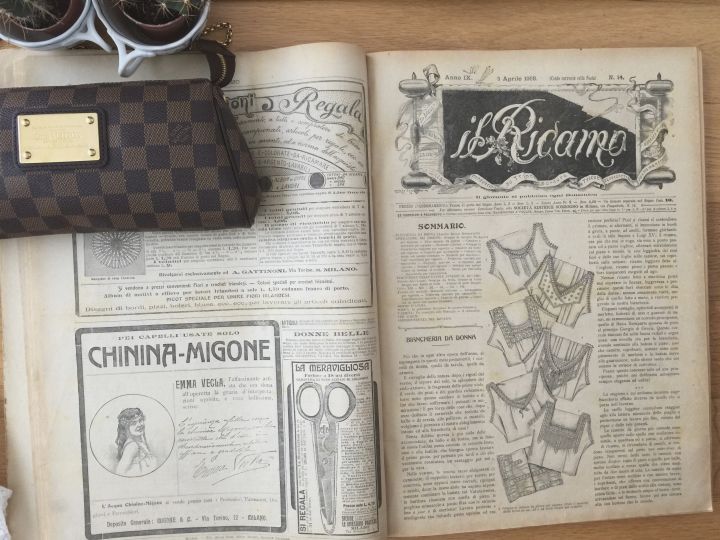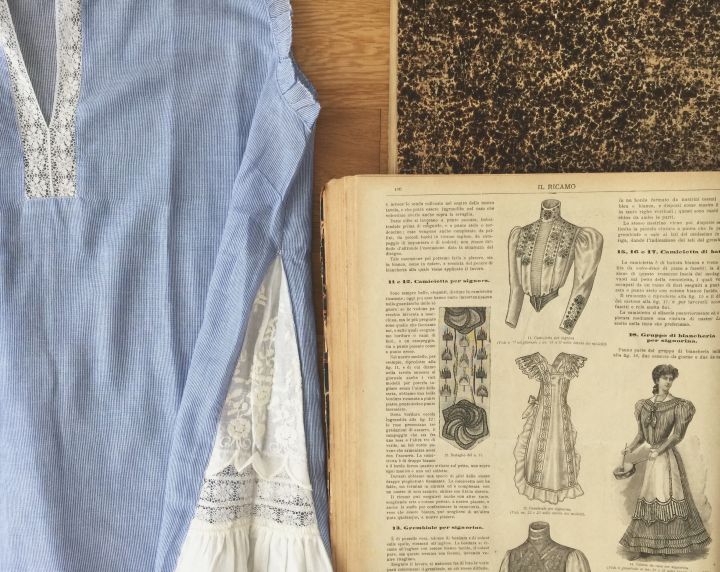 The skirt is from the '20s (it's undergarment) in French valencienne lace, finely embroided with beautiful Muslin cotton.
To adapt the style I like to mix antique with modern, so to match the skirt I chose a modern, machine woven lace shirt, signed by Indi & Cold, one of my favourite brands.
A nice straw hat and a pair of rope coloured espadrilles and "le jeux sont fait!".
I obviously couldn't forget the accessories that give personality to the look. For this outfit I chose my friend Eva, a Louis Vuitton model and a wonderful vintage watch of decorated ceramic, a present that my dear friend Olga brought me from Russia.
So, by playing around with laces, alternating antique, vintage and modern, the outfit for a walk along the seaside is ready. There's nothing left but to say goodbye because Trieste's seashore is waiting for me.
Have a nice summer!!!