When you plan a weekend – especially if you live in Trieste like I do – you thing of the big capitals like Ljubljana, Zagreb, Vienna e Prague. During the summer weekends we usually chose something closer to the beautiful coasts and crystal blue sea.
But in spring time, when the water is not warm enough and you've already been to the capital cities, I suggest to visit KLAGENFURT, the capital of Carinthia on the western side of the Wörthersee lake.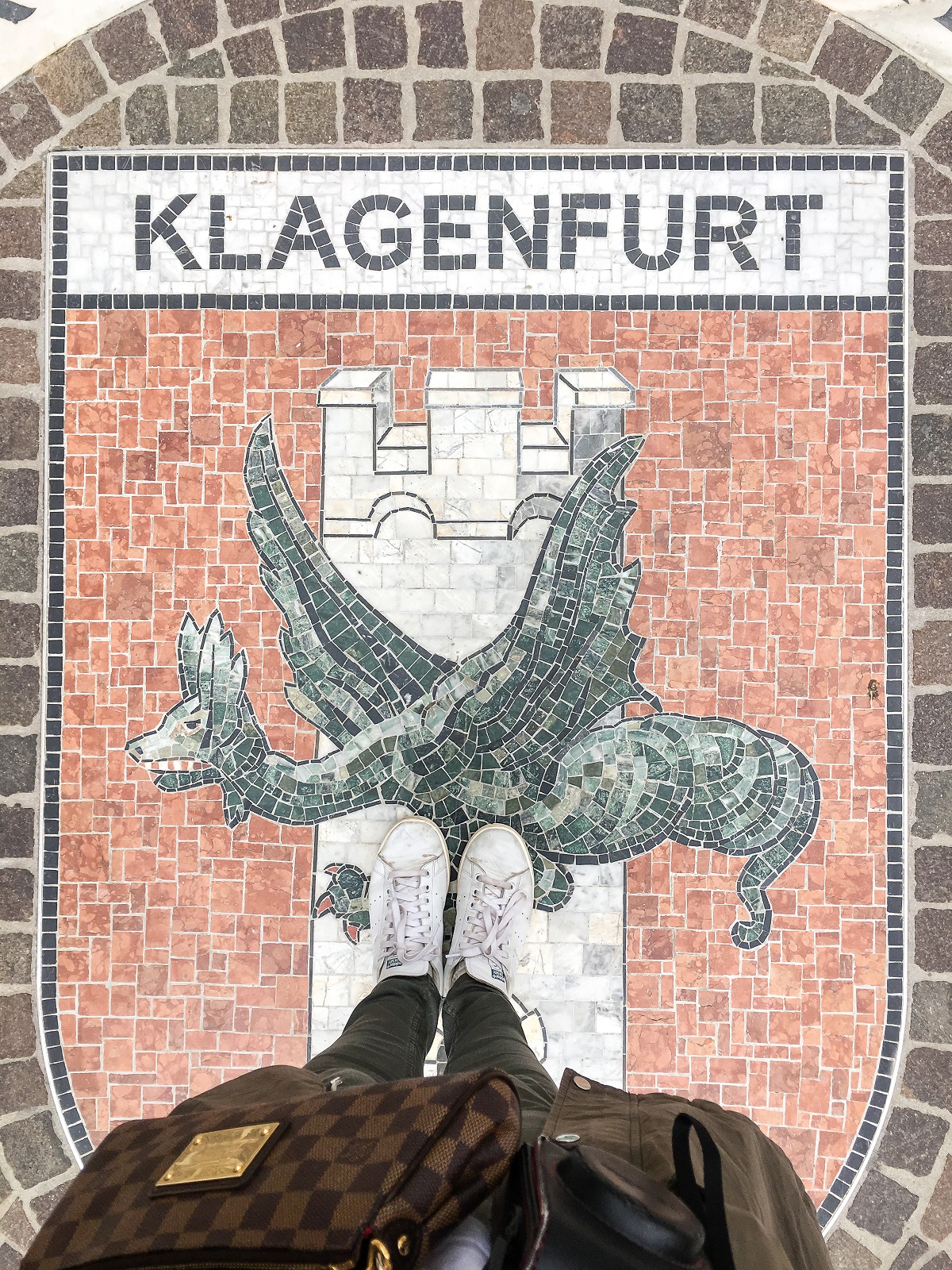 It's a very interesting destination. If you're from Trieste you can reach the city passing through Slovenia, this way you won't need to go through the mountains or take an Austrian highway; you'll reach your destination in just over two hours.
My first suggestion is to park your car and forget about it for the rest of your stay here J it's much easier to move about on food or with a bicycle!
The architecture of the buildings is typical Austrian style and its centre is neat and clean, you'll have the feeling of a calm and relaxing place. Remember you're in Austria, so dinner is served at about 7/7.30 pm! If you plan to sit at a restaurant at 9pm you'll probably go home without your dinner.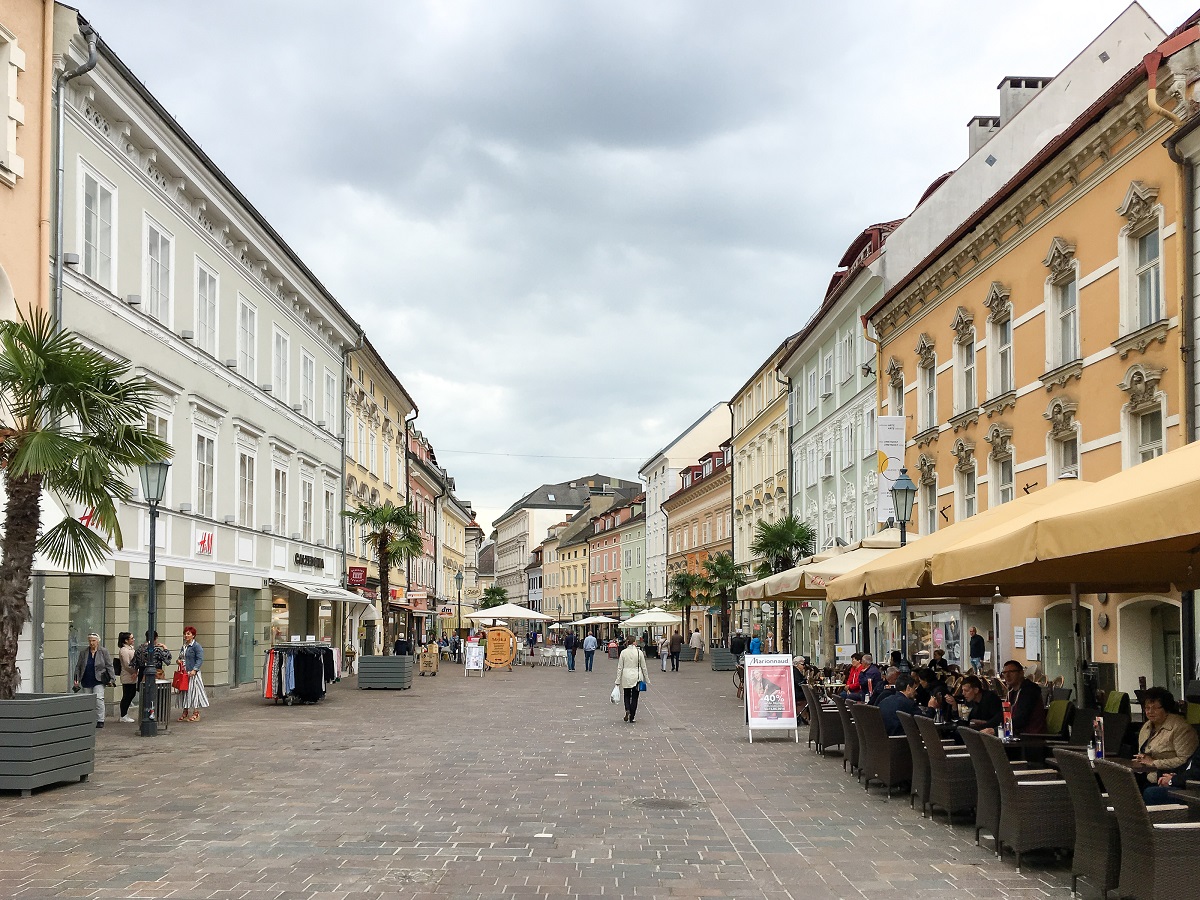 It's not a town filled with bars and pubs that serve alcohol into late at night. It's a place to go for a little calm and tranquility, a place to rest and recharge. So don't worry if you feel surrounded by too much tranquillity. Enjoy the beautiful town and admire every small and delicate detail!
Klagenfurt is not a metropolis but it's not just a small town; it's counts about 100 thousand residents. I don't want to go into technical details that you can find on any tour guide or web site, I prefer telling you about some of the best things to do – in my opinion – once you reach the capital of Carinthia.
1.As soon as you arrive I suggest you head to Neuer Platz, the main square where you'll find the Lindwurm, the winged dragons which is the symbol of the town. Here you'll find the "Tourism Information" where as well as information about the city you can also buy the Carinzia Card which will give you free access to over 100 attractions as well as very interesting discounts. You'll save a lot in the long run.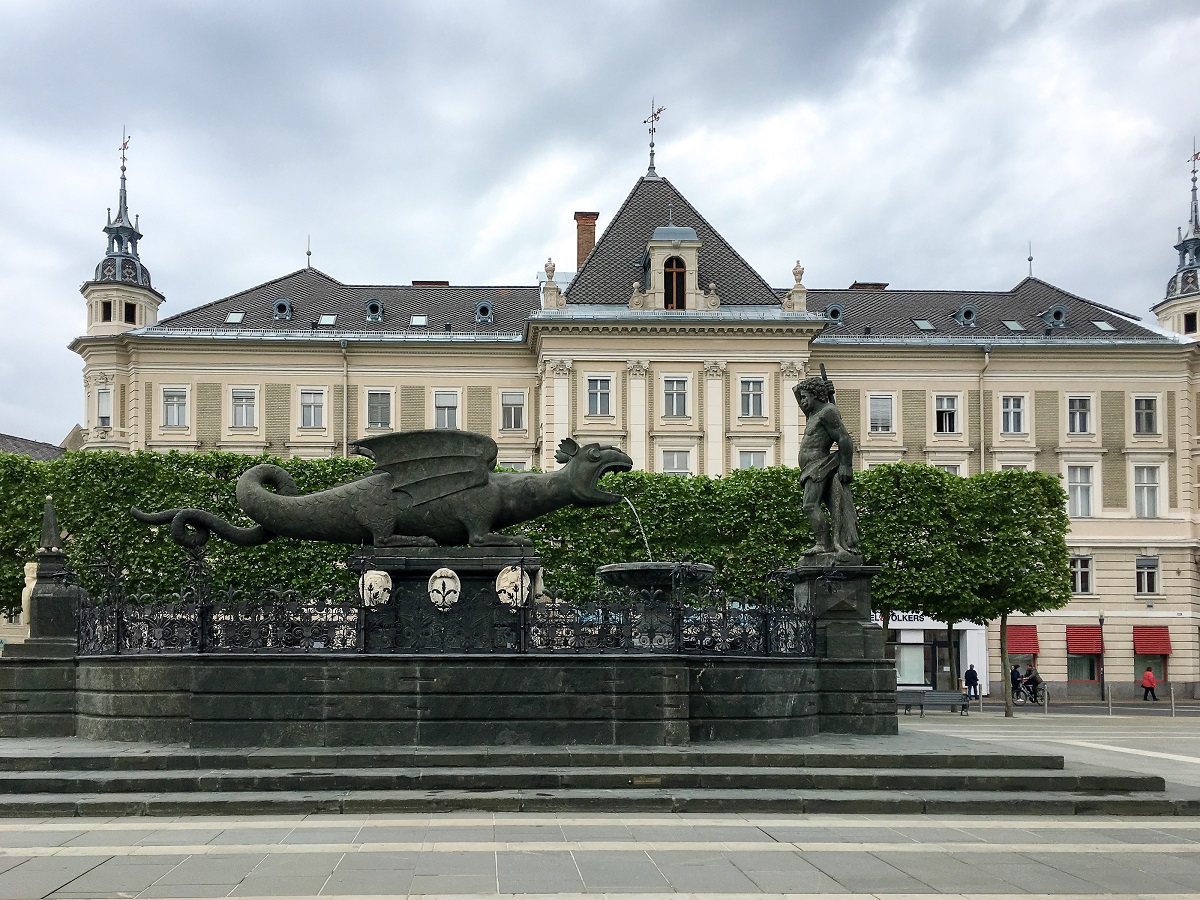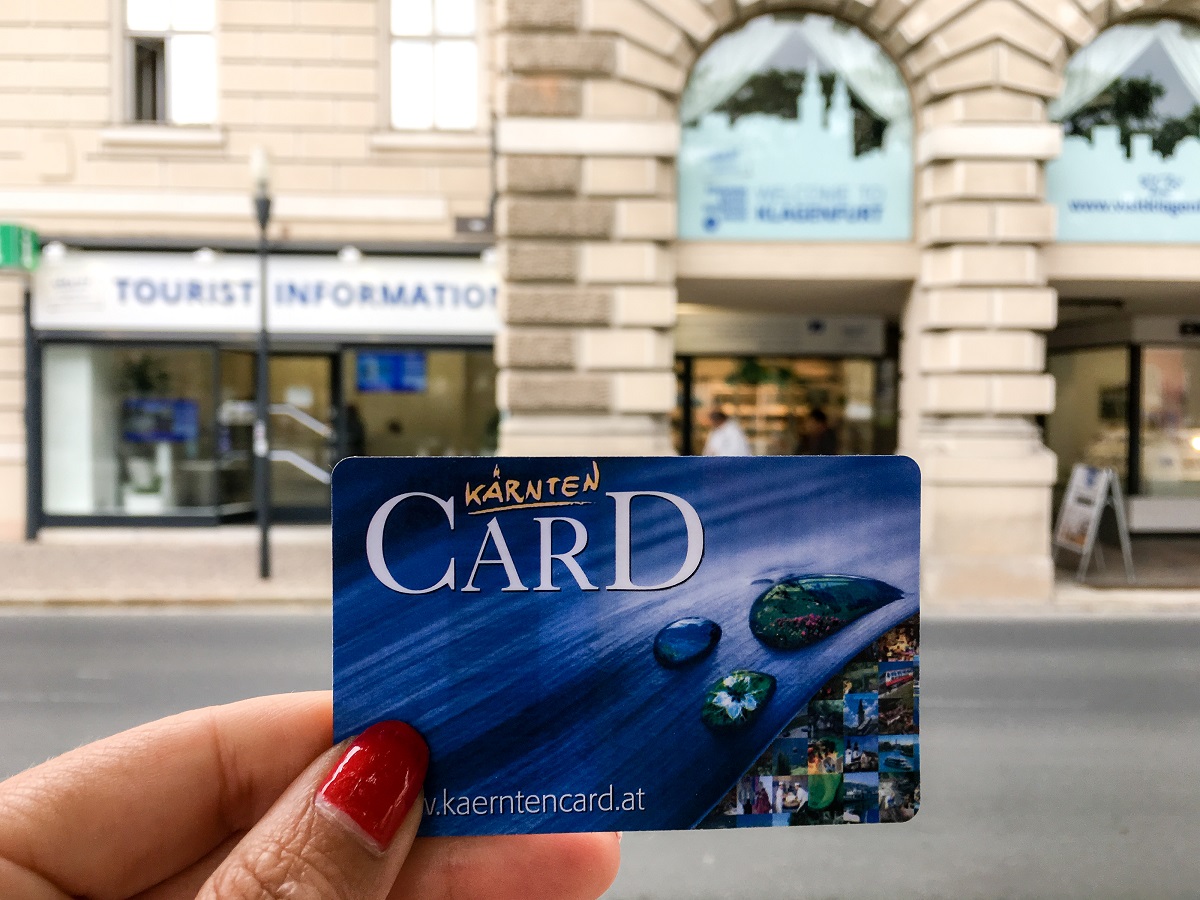 2. Right next to the information centre you'll find 20 stations of Next Bike where you can rent a bike; As you know I'm quite lazy but I found it lovely to cross Klagenfurt on a bike. The city is all flat making it easy to use and they have lots of bicycle lanes. It's very simple to use Next Bike, just download the free app, insert the credit card details and voilà, the bike will be ready to be used J I took a ride from the centre of the city and, crossing a lovely channel, following the bicycle lane and surrounded by green parks, in about half an hour (pedaling very slowly) I reached the Wörthersee lake. You can take the same path on foot if you prefer!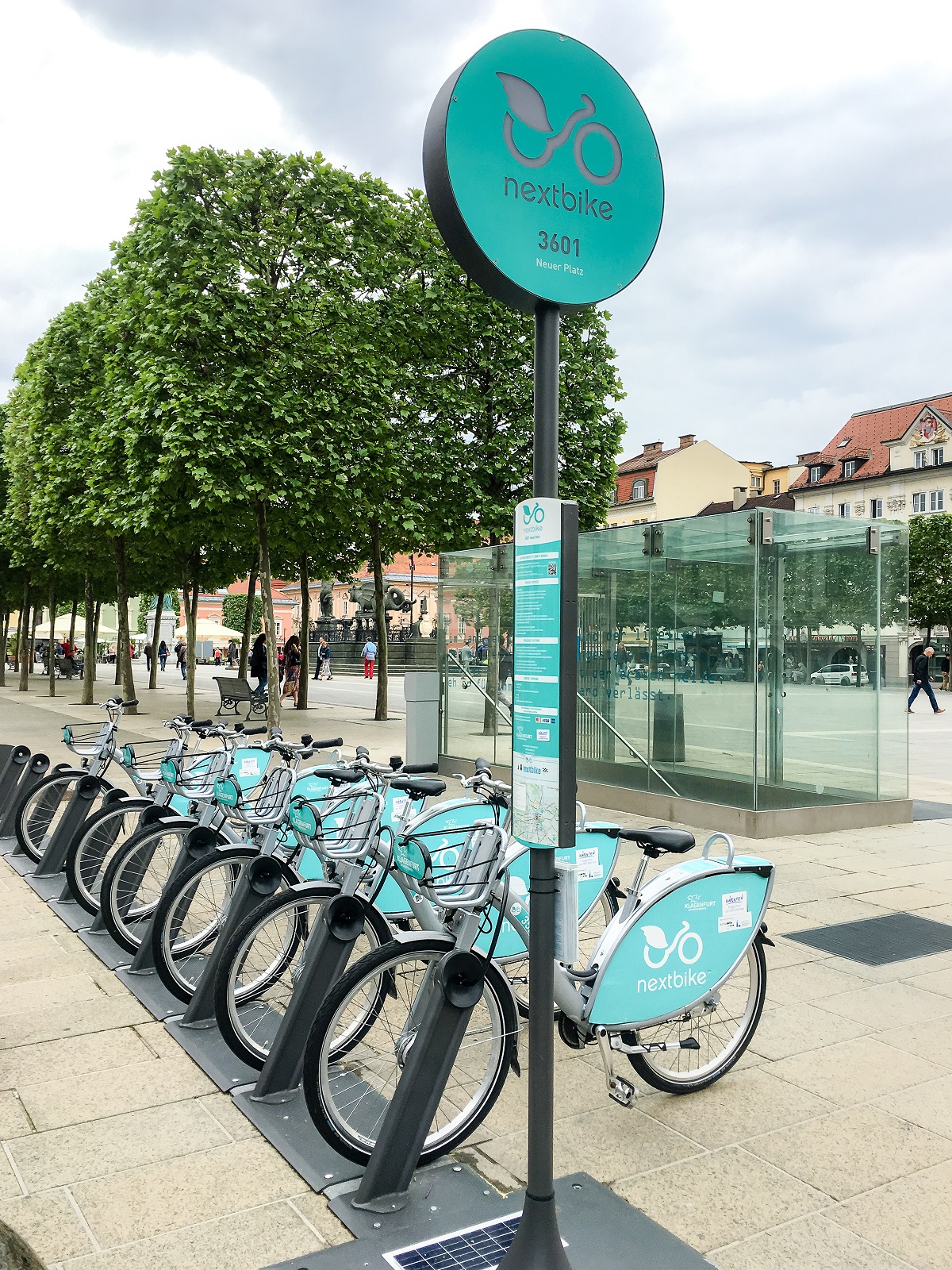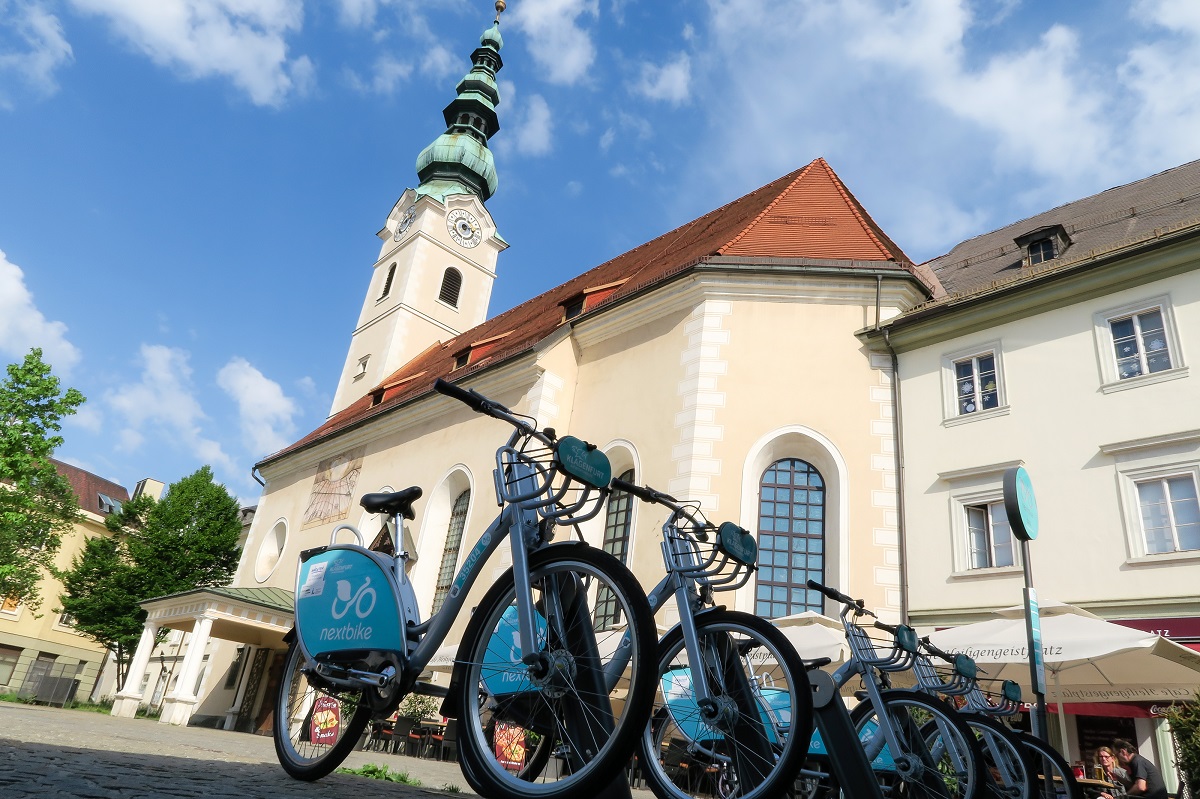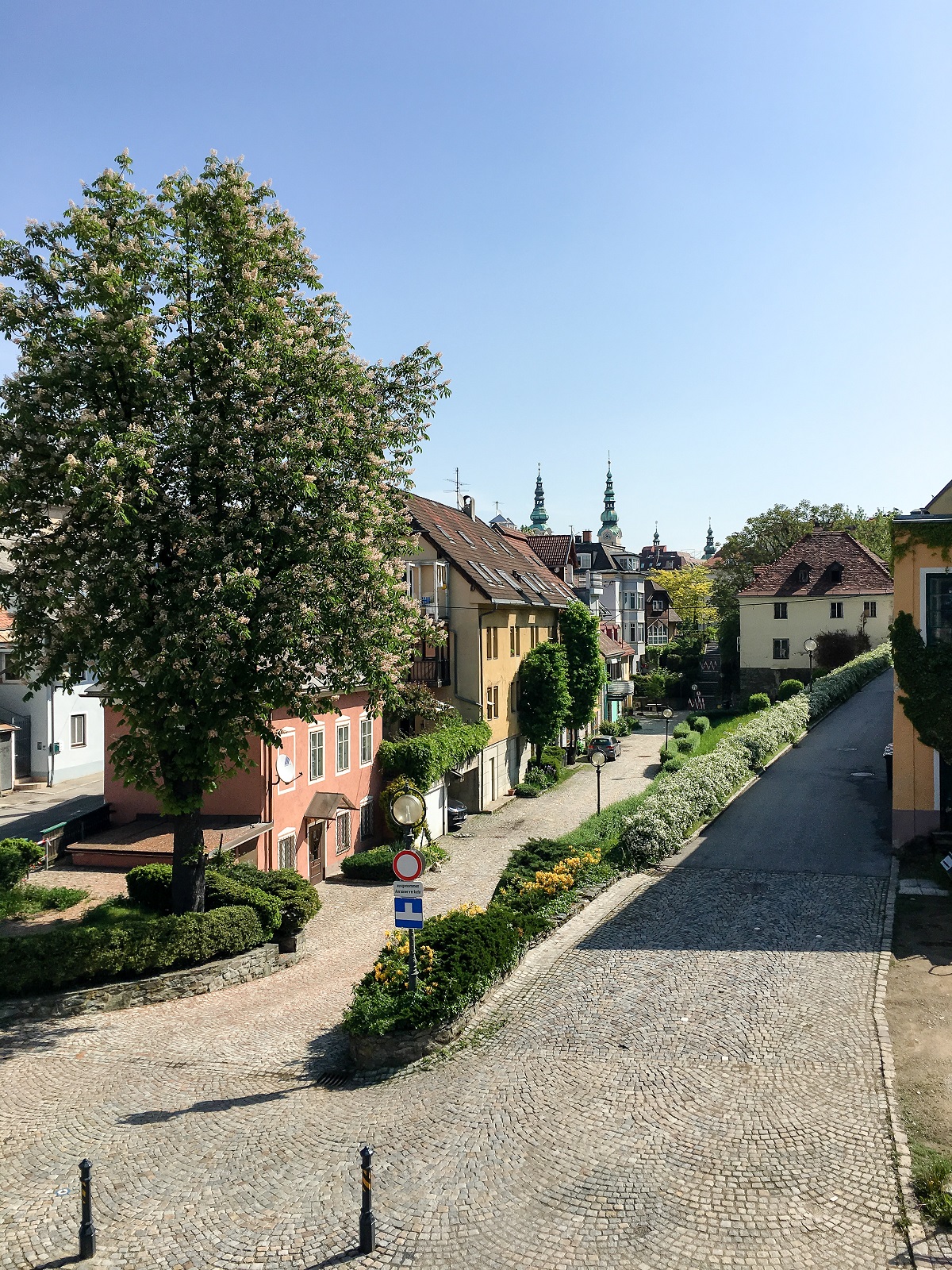 3.When you reach the lake I suggest you enjoy the moment. The water is calm, so you can even take a boat ride without worrying about sea sickness; the boat will take a tour of all the lake and – because it stops in different spots – you can decide to go all the way to Velden (like I did because I love this town and I had already told you about it https://www.missclaire.it/foodbeverage/falkensteiner-schlosshotel-a-velden-austria/). I have to warn you that this is a 2 hour ride, but if you sit comfortably at a table on the upper floor you can enjoy the breeze, the sun and a brezel with an excellent beer! If you book ahead you can order breakfast or lunch ( here's the link https://www.woertherseeschifffahrt.at/it/).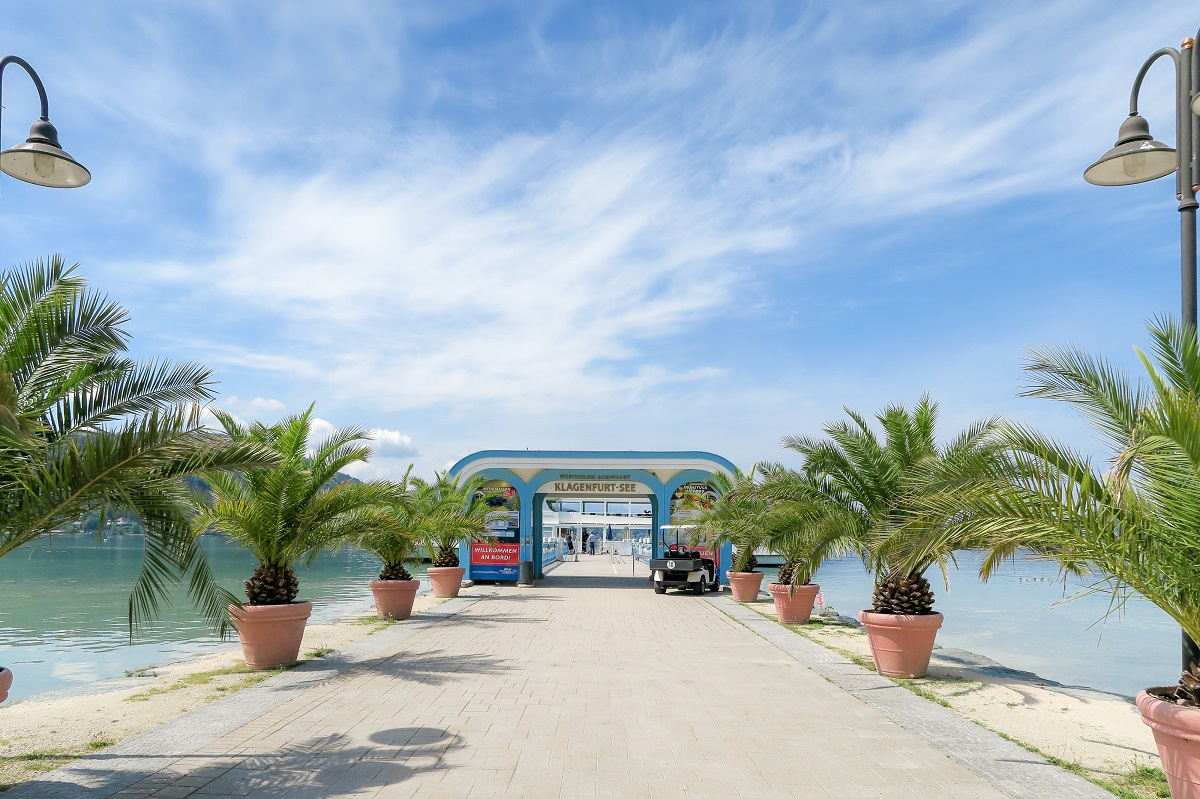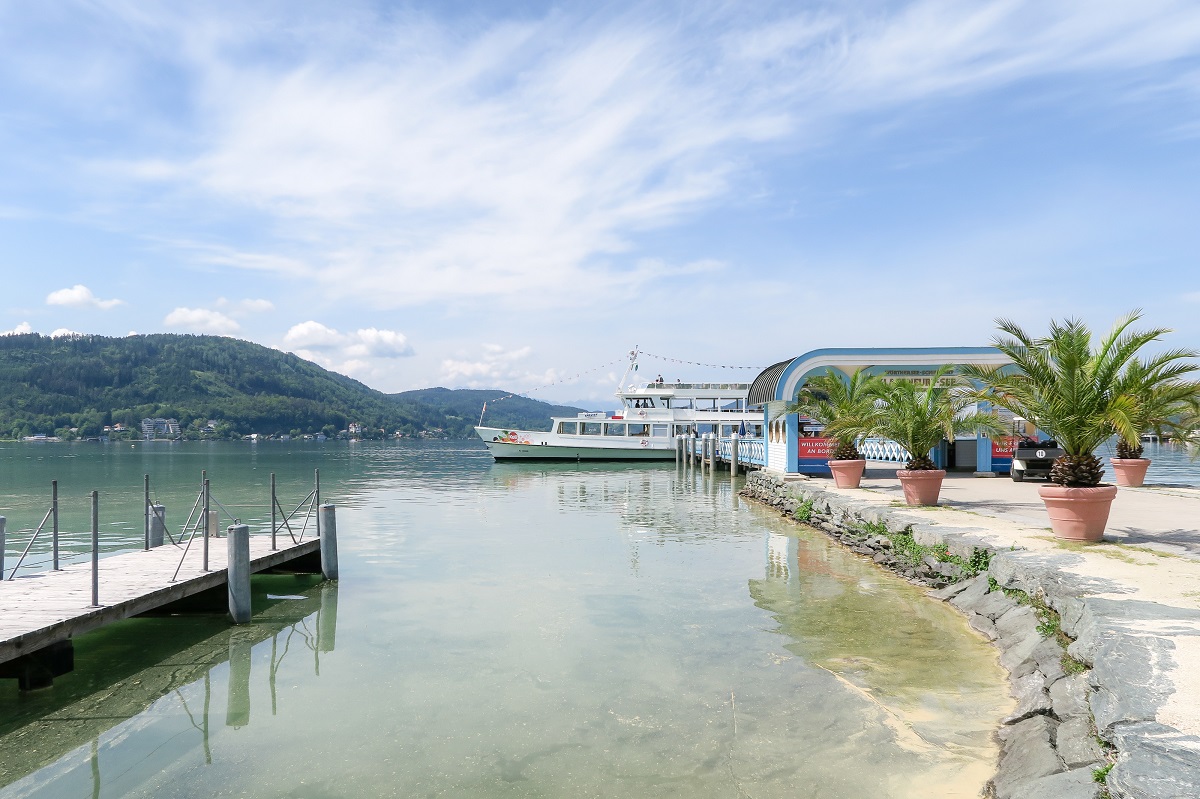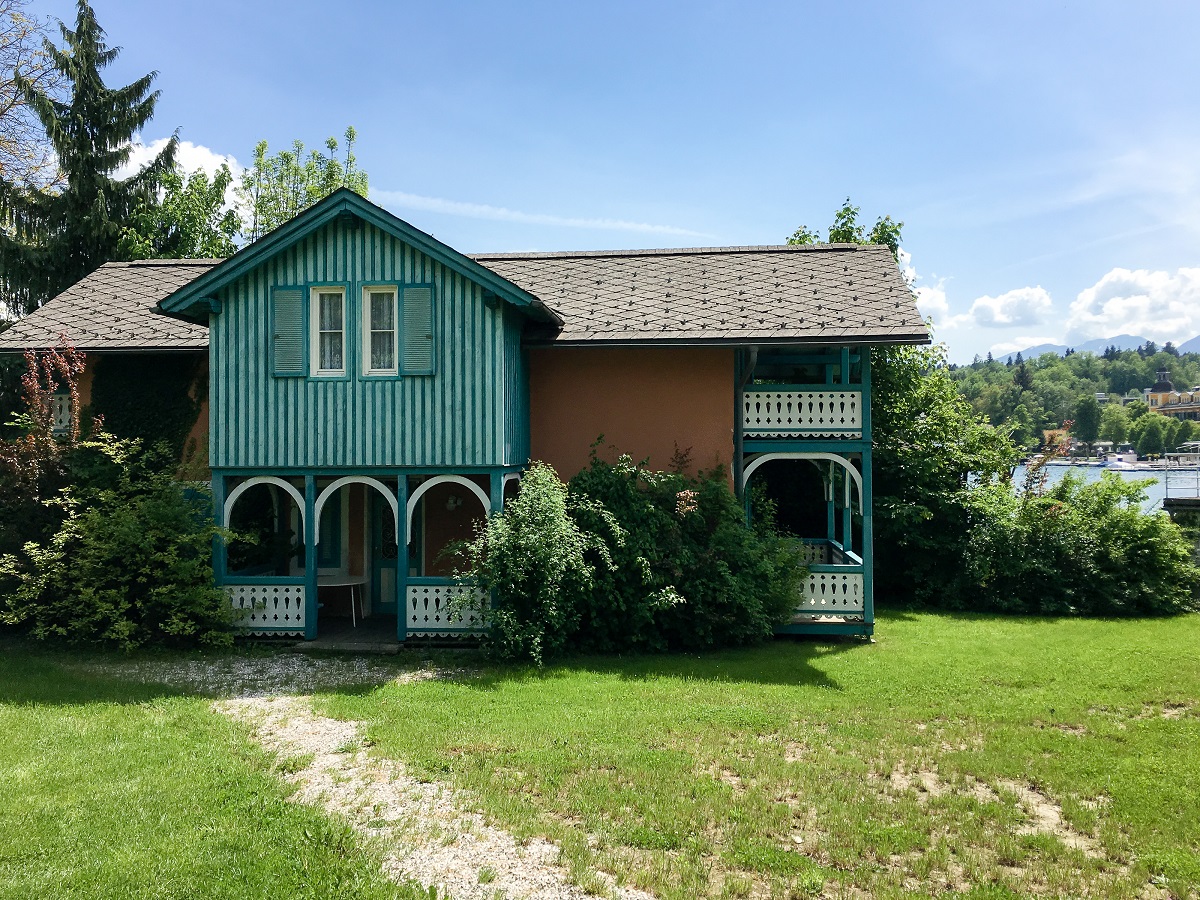 4.Once you're back on the lake side of the Klagenfurt area you HAVE TO stop to admire one of the most beautiful sunsets, the calm water of the Wörthersee lake reflects the beautiful colors of the day and the mountains above create a lovely frame for it all. If you really want to be romantic try having an aperitivo at the Maria Loretto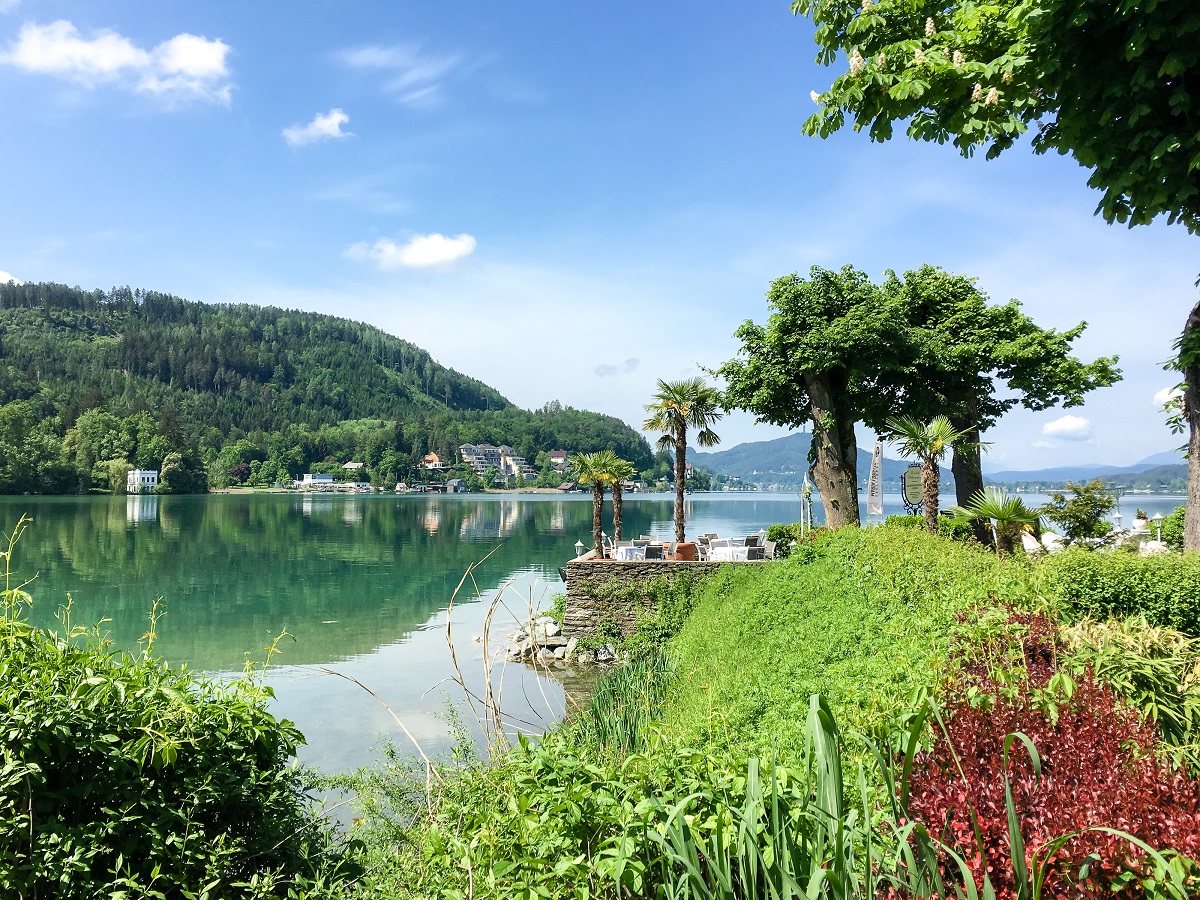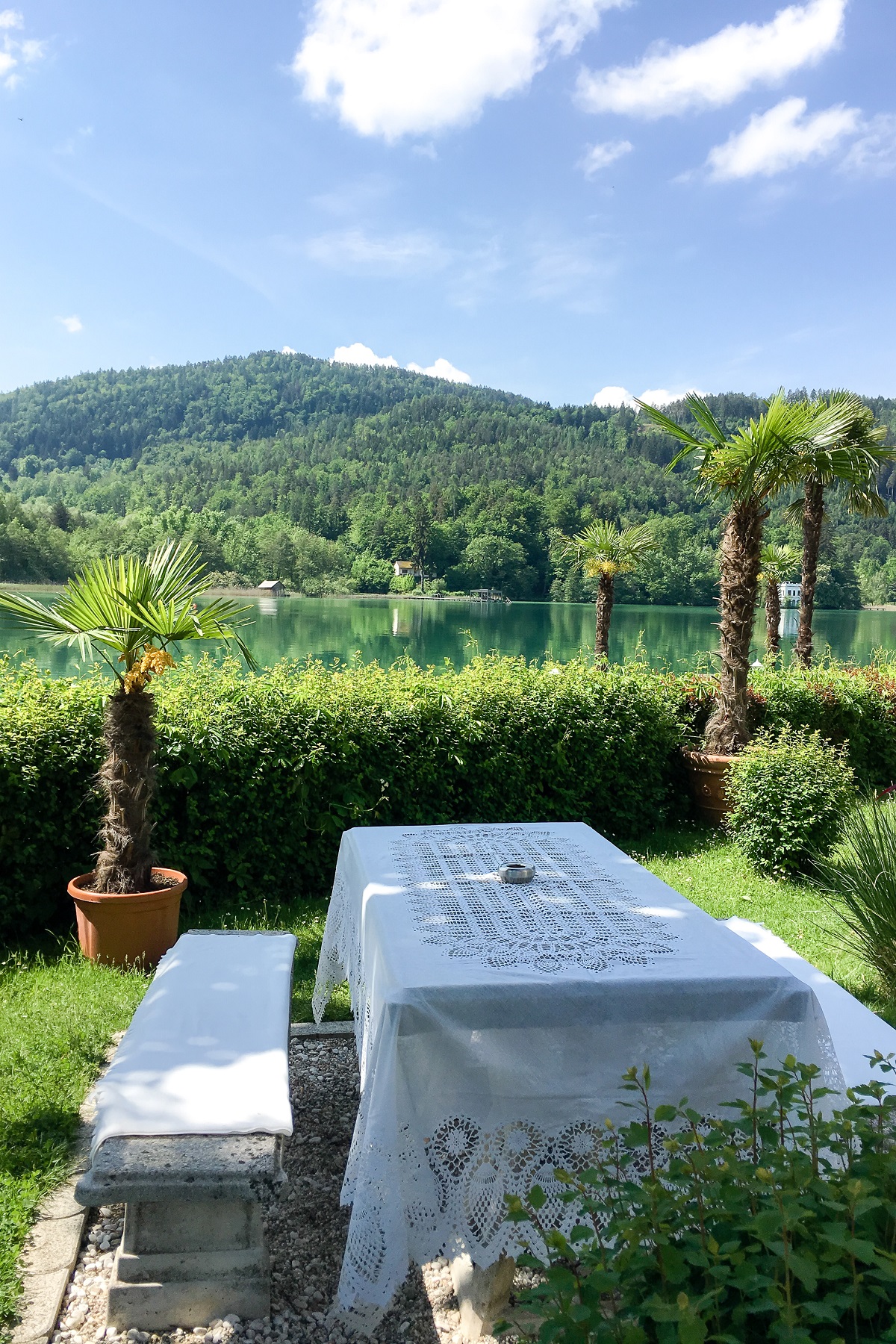 5. Along the same path that takes to the center of Klagenfurt you'll see many parks filled with play areas for children, or you could go to discover the wonders of a miniature world in Minimundus ; here they have 150 models of the most beautiful buildings in the world…oh and one of the first buildings you'll see is the Castle of Miramare! The park is entirely open air, but they also have an inside area with a 4D cinema which I unfortunately didn't try because the park closes at 6pm and I had spent all the time reading the descriptions of the miniatures. An entire world in a 1:25 scale, which adults and children will both enjoy J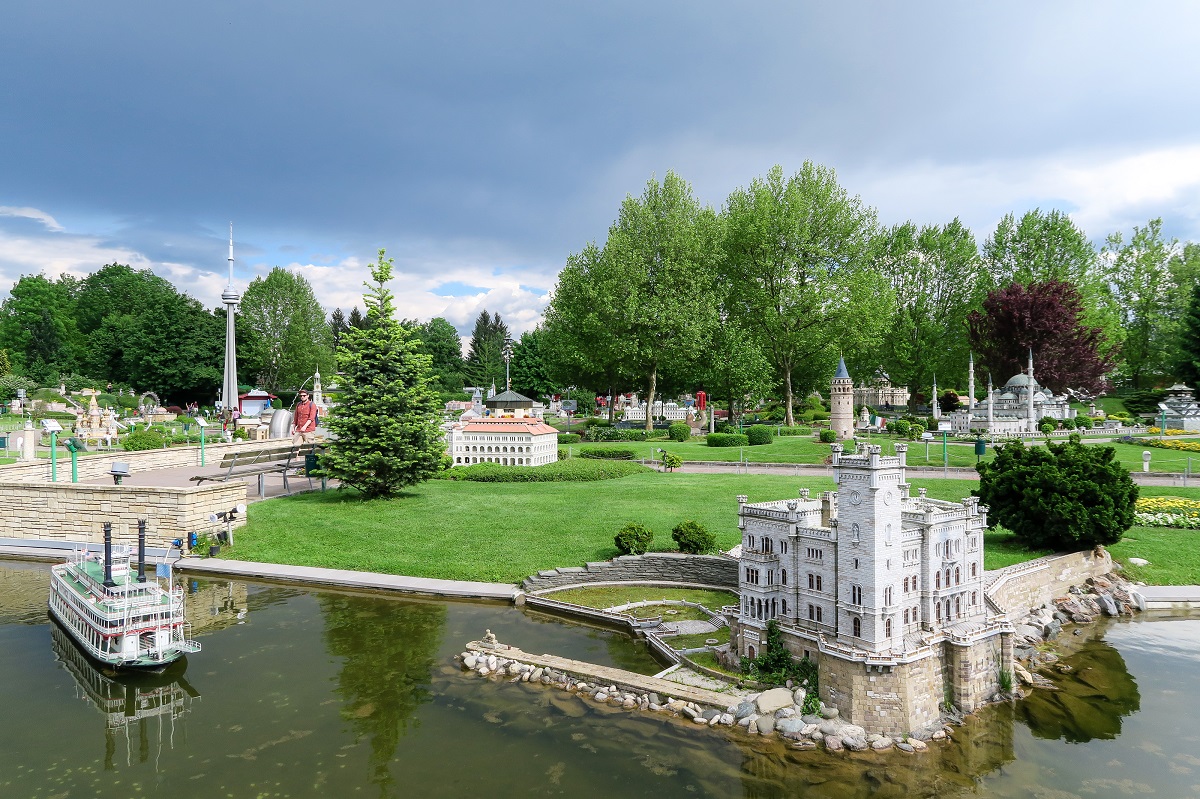 6. You'll know by now that each trip of mine is accompanied by as many food stops as possible! In Klagenfurt there are two places I'd suggest. One is Cafe DomGassner, ideal for a quick Austrian lunch ; as well as an excellent ILLY coffee you can also taste incredible snacks with salmon or egg, tuna or Liptauer. For dinner I'd definitely choose Gasthaus im Landhaushof; excellent beer, great service and the meat… well you'll have to try for yourselves! I'm not exaggerating when I say that in my opinion this is one of the best restaurants I've been to in Austria. Expect traditional dishes with an eye on the flavors of the season; I had excellent white asparagus with Hollandaise sauce and fried ham. Great.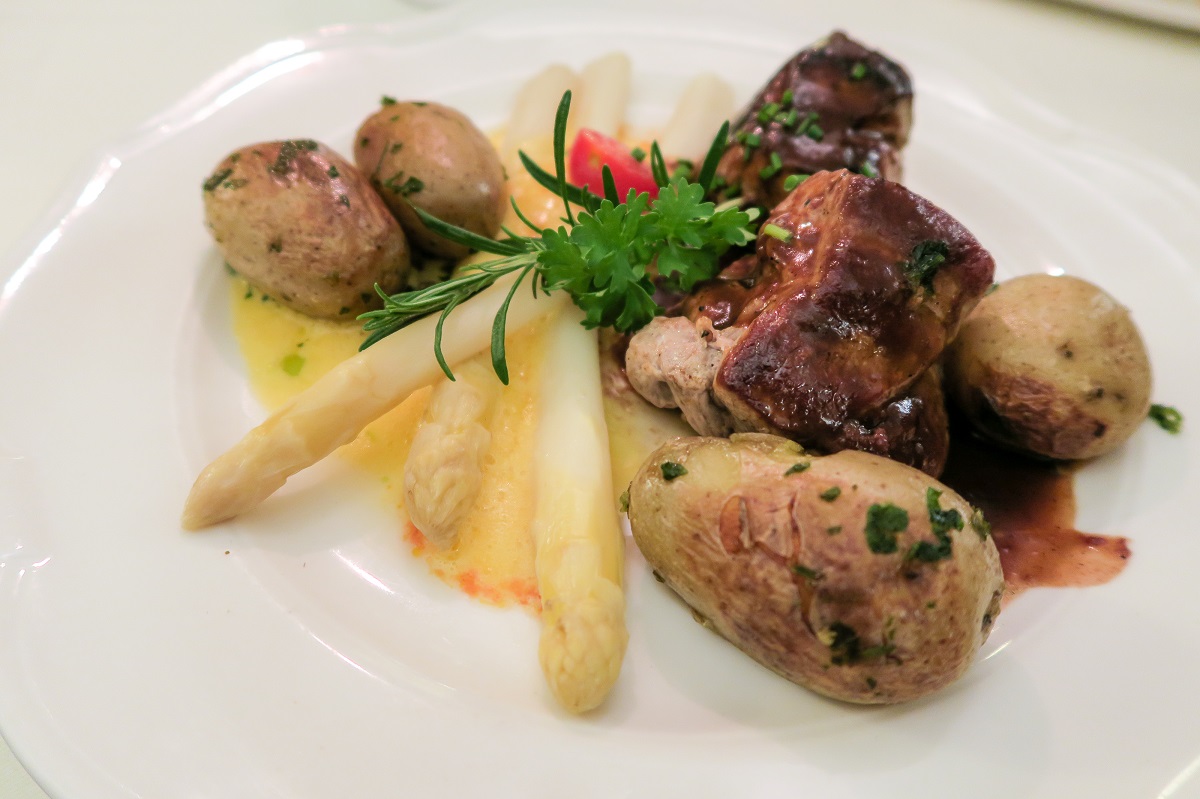 7. After dinner take a nice walk around the streets of the capital. Very relaxing.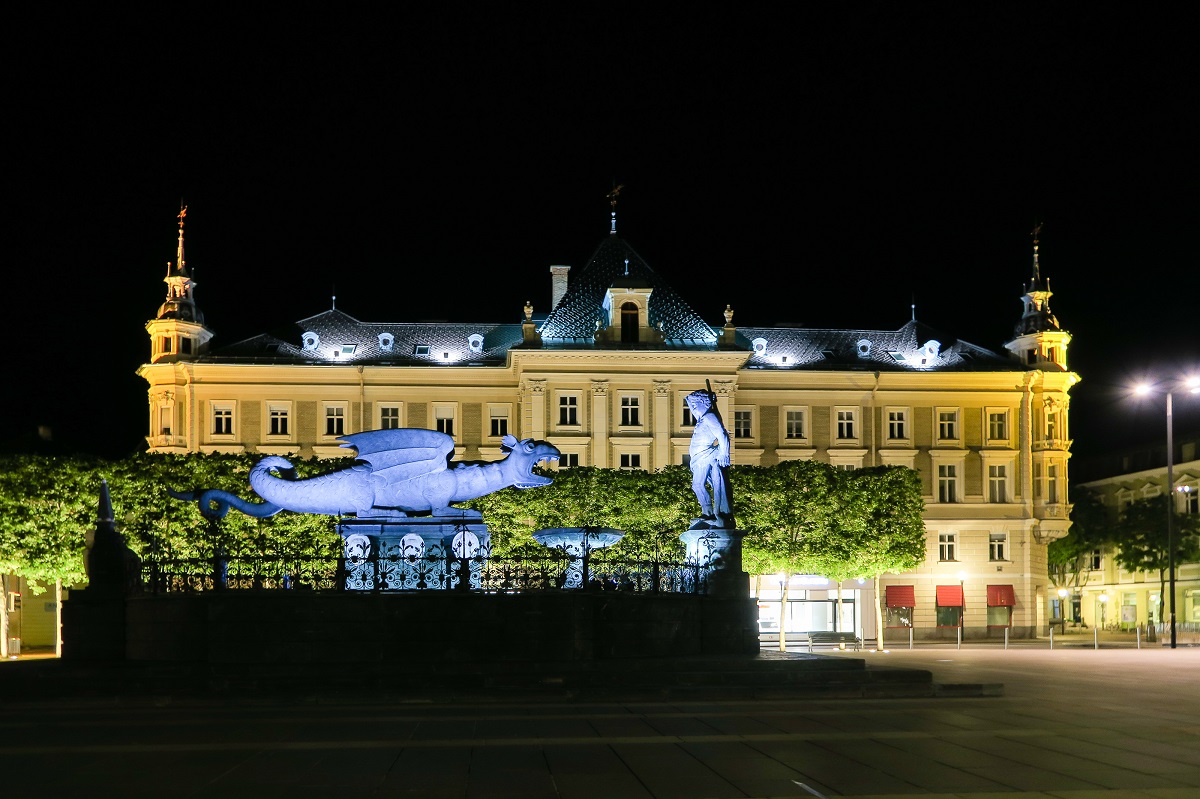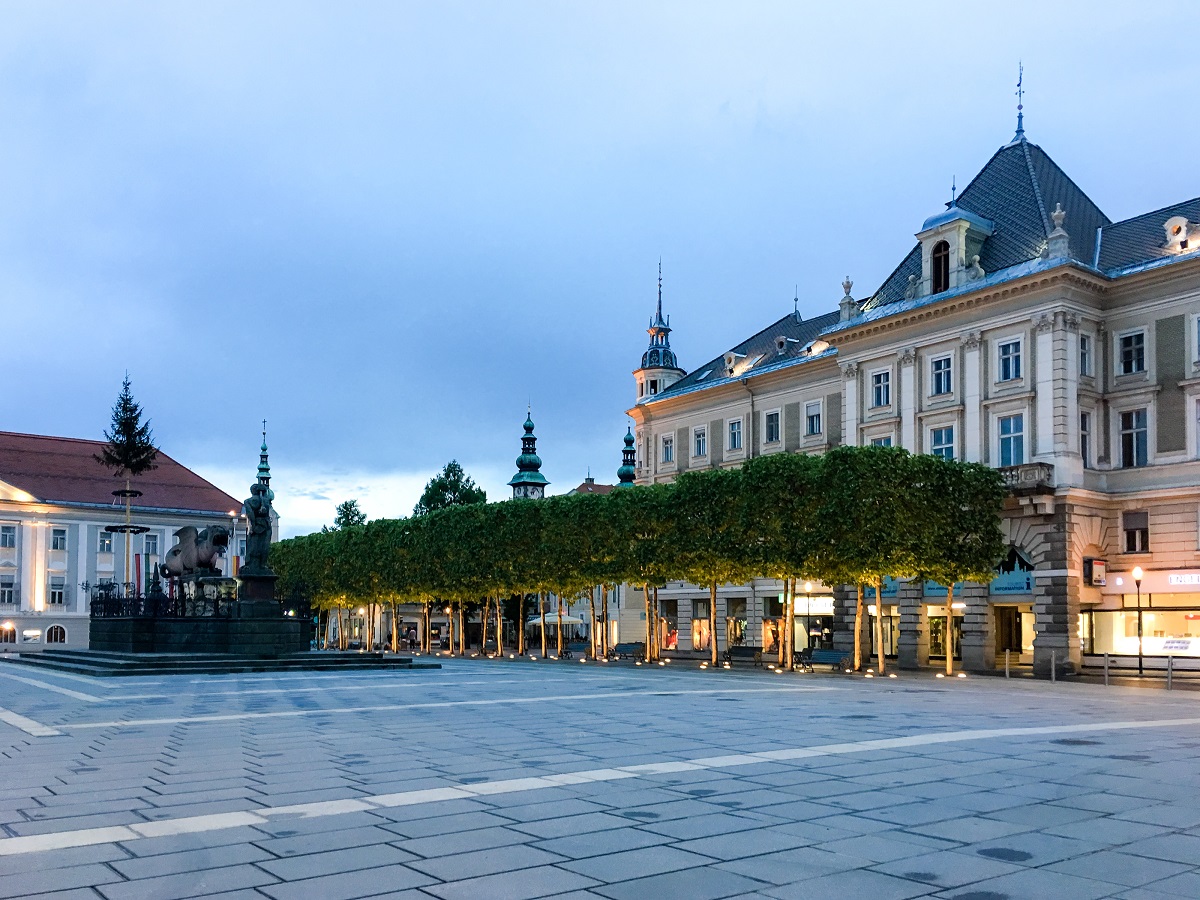 8. Want to visit something particular in the city? Here are all my suggestions. Don't miss Stadtpfarrkirche, the Church of saint Egid and its bell tower, one of the oldest in Klagenfurt with in neo-baroque style; don't miss the Wörtersee Dwarf, a little statue near the main square of the city center, where there's a barrel which has a continues flow of water to remind people of all the floods that Klagenfurt witnesses. And Landhaus? Between two large squares you'll find one of the most important buildings of the city: the main hall is a wonder. Stop to admire the Stadttheater, a building in Liberty style that is really lovely, almost as much as the Museum of Modern Art of Carinthia (MMKK) : almost 1000 square meters of newly refurbished exposition space. Beautiful.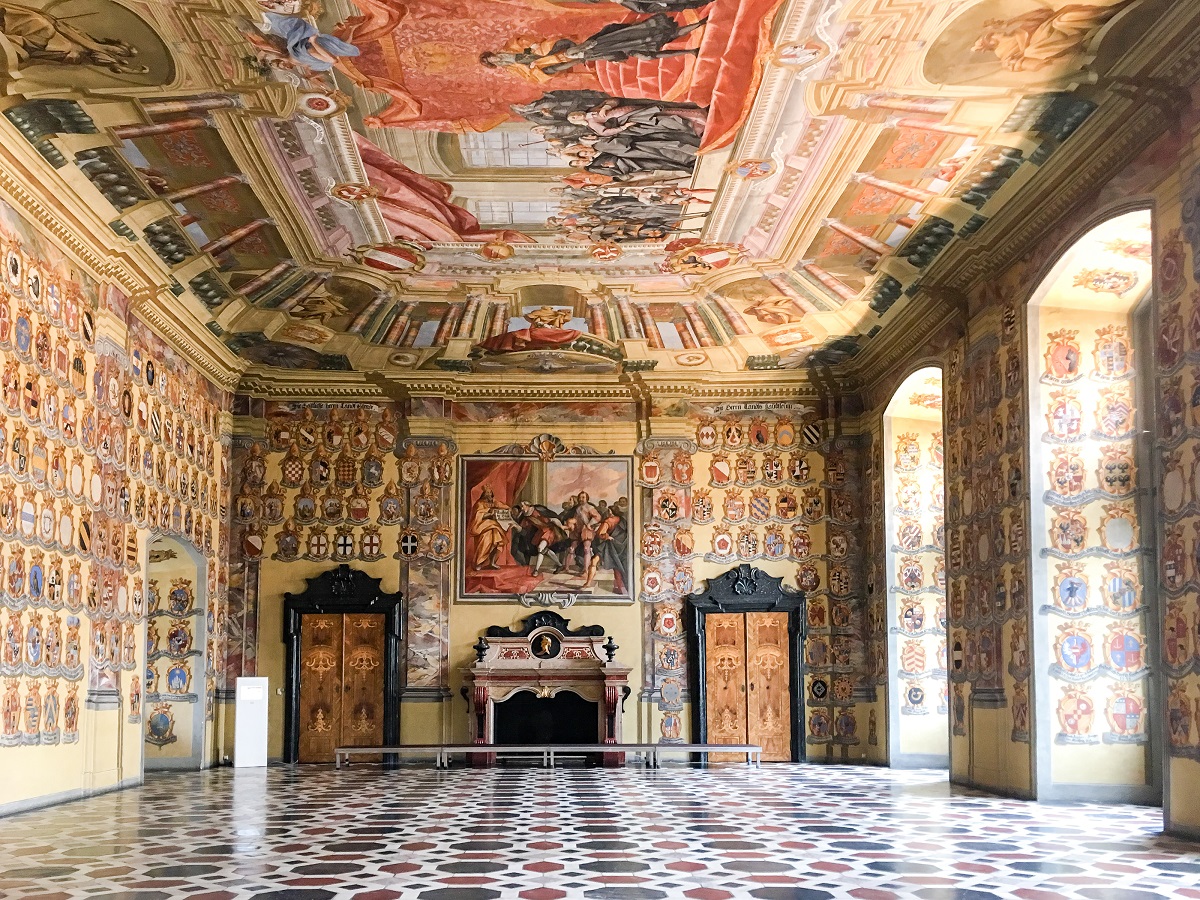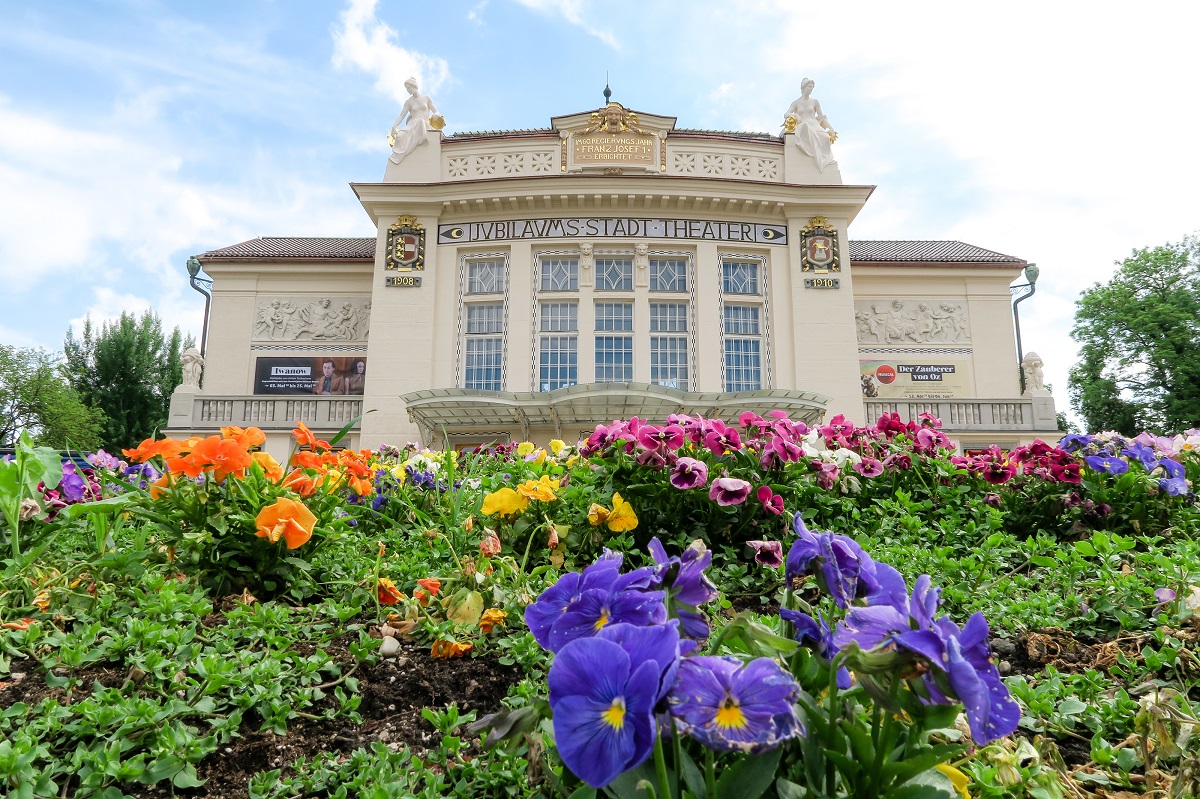 9. Shall we stop for coffee? You well know how I depend on this colonial beverage, I can never go without it. Here are three places to stop for something nice. The first is the Schwarzes Schaf ,a new place which also has a great cake selection. Another lovely place is PA NI MA ; neat and welcoming it offers great service (in the restroom they have a great selection of hand creams and personal hygiene products). PA NI MA offers a selection of whiskies and beers. One of the few bars open until midnight is Cafè Corso . If you want to have a drink after dinner here's the right place (every other bar closes around 10 pm)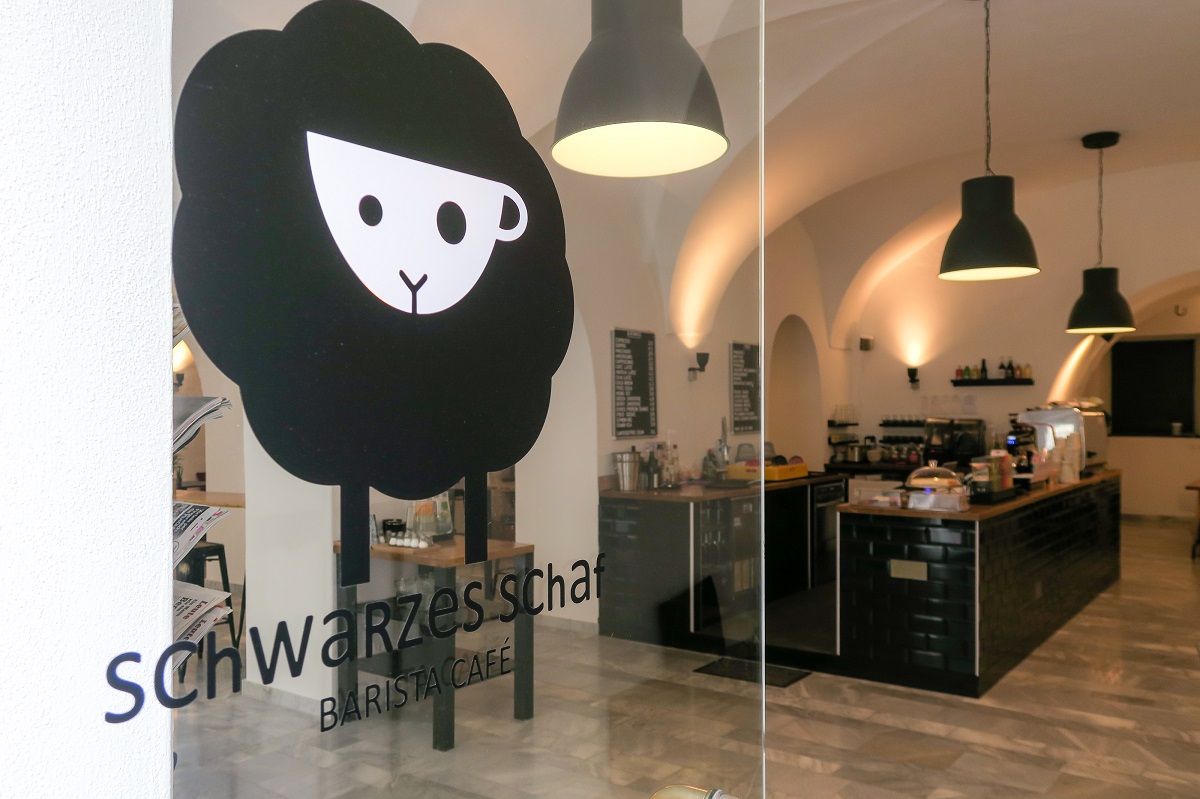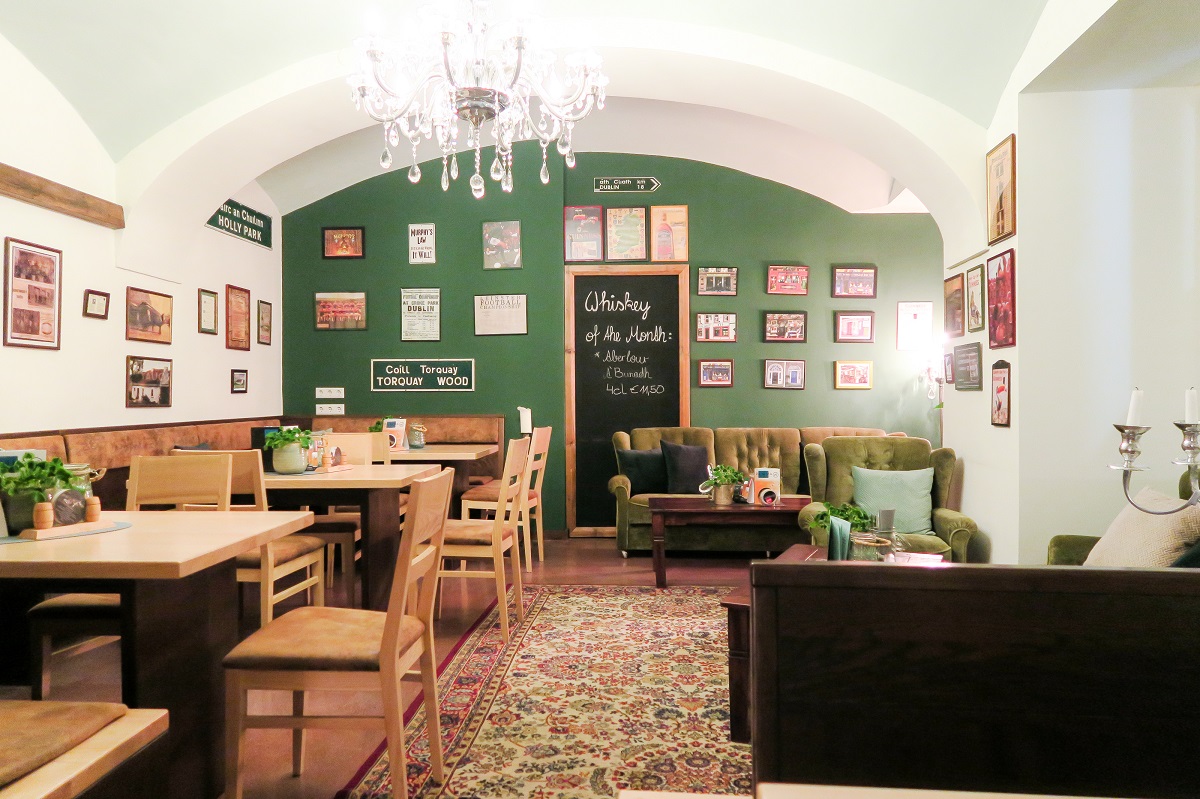 10. Where to stay? I think that Airbnb has an excellent selection (if you subscribe to this link you'll have 25 euros discount). I decided to book the Veneto Suite at the Hotel Sandwirth; a lovely apartment in Palais Musil  with two double rooms, two bathrooms and a living room with an open space kitchen, all furnished in wood and "mountain" style.
11. We're at our last tip. Before heading home – when you get back to your car which you had forgotten about for all this time – You absolutely have to go to Pyramidenkogel, an incredible panoramic tower. Here, suspended 54 meters above ground, you have a breathtaking view, from the Karawanks to the High Tauerns, the light blue of the Wörthersee and the valley of the four Keutschach If this view still isn't enough, prepare to slide down the largest slide in Europe! A great experience for both children and adults.