I love the androgynous look, I find it elegant and adaptable. I like to use it on various occasions: ceremonies or work dinners, parties and events. And this year I decided to use it for New Year's Eve too.
I don't like the usual New Year outfits: dresses with too much cleavage that leave little to the imagination, scary high heels or gold coated wedges, excessive jewelry, or leopard-skin and heavy make-up.
A white shirt matched with a bow-tie or a tie to wear with a double-breasted coat or a tuxedo (really manly style) or a high waist trouser skirt. Simple clothes but with great effect, to celebrate the new year.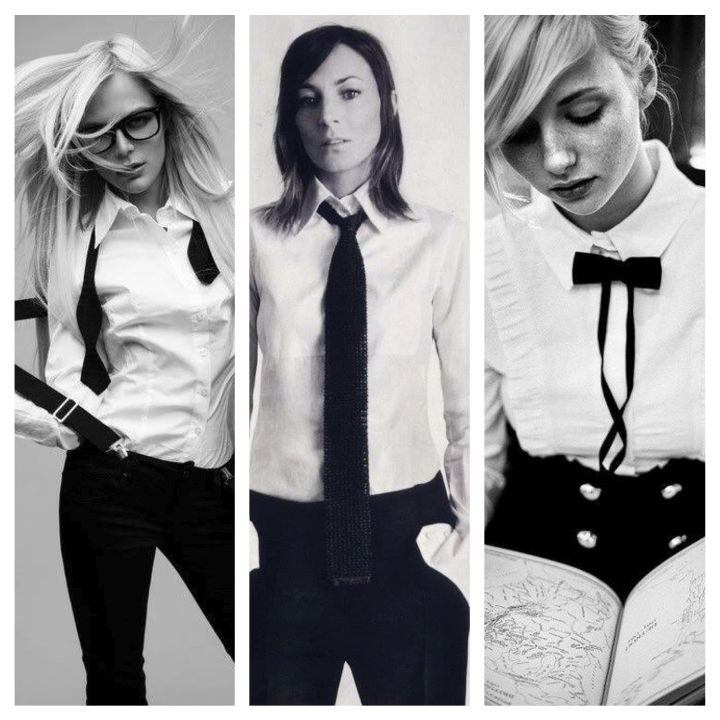 Accessories make your outfit chic and refined: a top hat or a beanie, a pair of suspenders, a clutch or small bag. For the daring or for an "alternative" look you can go for a man's bag or a larger bag.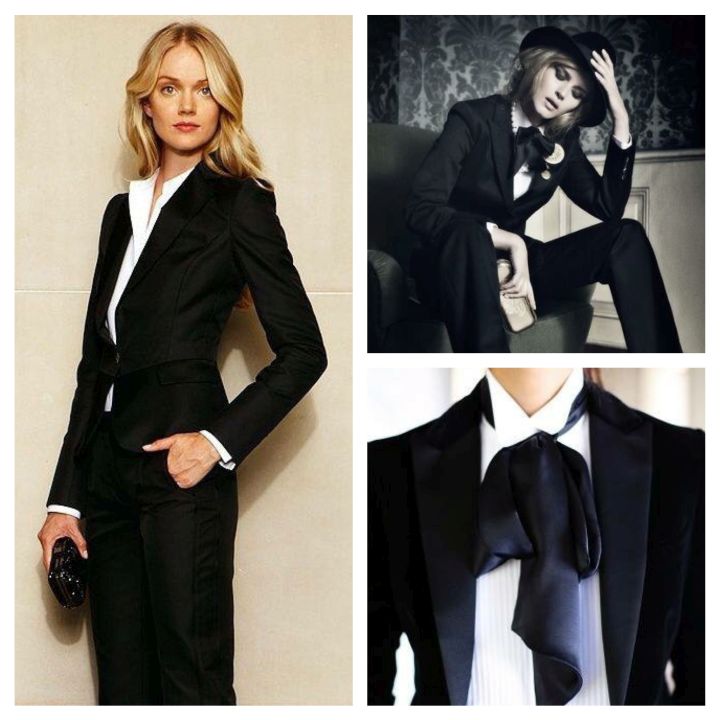 On your feet a nice pair of laced Oxford shoes. I always prefer the classic model, elegant and timeless, even if today you have such a wide choice: lace-less, with studs or metal parts. Everyone can choose their own model. If you can't face giving up high heels I suggest a sexy pair of stilettos, but –remember- without a plateau.
Tie up your hair and put on light make up but very bright and your androgynous look for your New Year's Eve is complete.
Best wishes to everyone!!!