If you guys are careful enough not to loose any of my advice, you'll know that this summer I've visited the wonderful San Rocco Boutique Hotel in Brtonigla
I know that many of you are thinking: "That's an easy win! Of course that's beautiful in August… just go back with the cold" No problem, here I am! I chose a gloomy autumn day to go back to this small stone village, only 50 minutes away from home, taking advantage of the long weekend of All Saints' Day. The weather forecast wasn't promising: drizzle, 12 °C and fog.
My agenda was really clear: I had 24 hours completely free! Why should I stay home and crawl under a blanket, light the radiators and put on the warm socks, when I can cast my bad mood away and just do something. I was lucky to find an available bedroom: the last one! I didn't even hope to get it, to be honest.
I can't tell you precisely what about these lands makes me so calm, but what I can say is that every time I get down the car, the stress just leaves my body. Unbelievable.
Maybe it's because there is no traffic, maybe the stone houses and the warm lighting of the streets give me peace, maybe it's the silence or the warm welcome that I always get by the locals…I can't tell precisely what it is that makes me live everything in a different way. In a calmer way.
I got at San Rocco's with my quickly-made bag and there to welcome me with the biggest smile (and a really heartfelt hug, like we'd known each other since forever) were Teo and his mom Rita Fernetich. I just feel at HOME. With the wonderful welcome gin tonic I had at 5 p.m., I'd already forgot my to-do-list for Monday.
It's dark outside and I don't want to wander around, looking for a place to eat, so I just went at Primizia Food and Wine, a restaurant and pizzeria that's only 5 minutes away from the hotel and is owned by the Fernetich family: Rocco, Rita's 19-year-old son, manages it.
The atmosphere is really informal and the menu offers typical Istrian dishes: with a good glass of Teran of Coronica in my hands, I tasted the hand-cut Istrian ham and a very good Boscarin (Istrain beef) cooked in their wood-fired oven, served with some polenta. Authentic flavors alongside an impeccable and very kind service.
I have to tell you that I suffer from some kind of sleep disorder and I naturally wake up at 4.30 a.m. (I can get to 6 a.m. if I'm lucky). Now, I still don't understand if the drug me around here, but I didn't open my eyes until 9 a.m. …and I stayed under the duvet warming up under the cotton sateen bed sheets…I almost skipped breakfast!
My day continues with some territory explorations: last time I visited Grožnjan, but now it's Motovun's turn. I have to say that it was fascinating even under the rain
I then headed back to San Rocco and took a sauna to warm up…then I've been introduced to His Majesty: the Istrian white truffle! It was almost dinnertime 🙂 the dining room with the lit fireplace makes you feel cozy right away and then white tablecloths and long Belgian under-tablecloths, silver candlesticks with snow-white candles, fabric napkins with San Rocco's logo, shiny under plates and really thin glasses: it feels like I'm in a castle.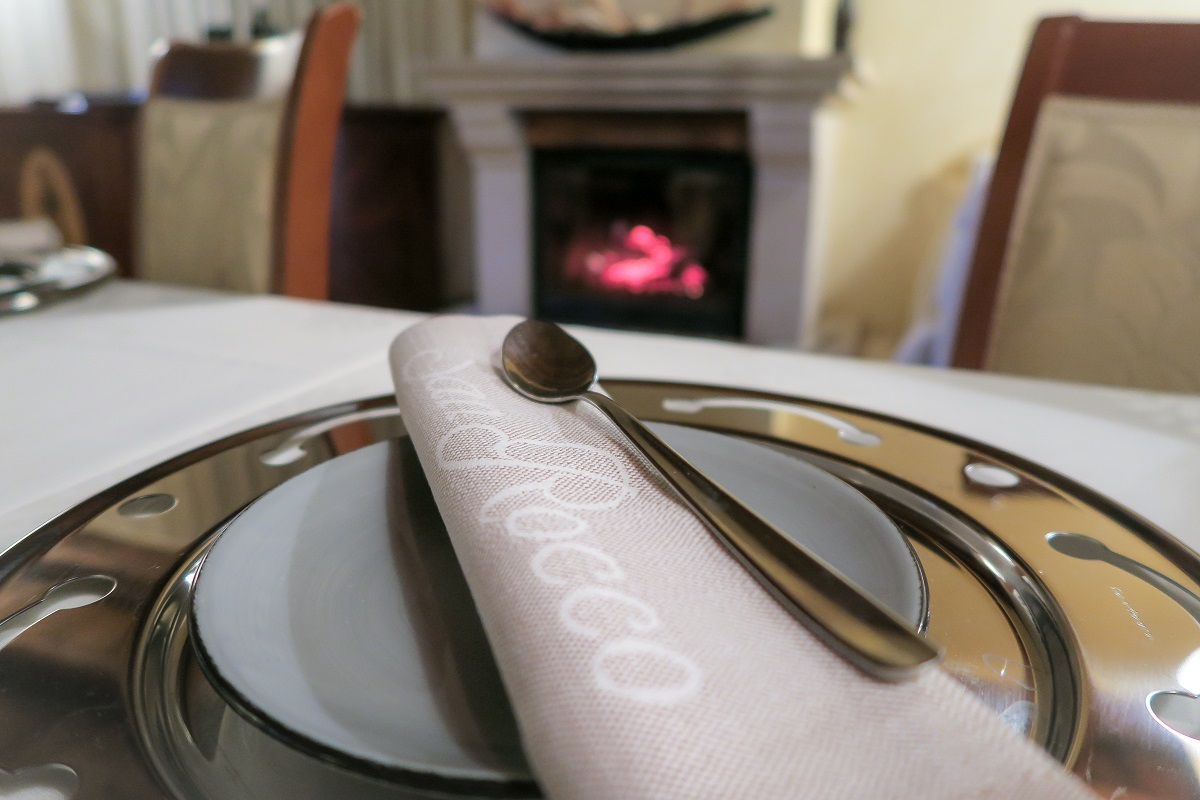 Everything is cured in detail, even when Teo slices some still hot bread up for me, wearing white gloves and slides into the basket a fresh rosemary stick, which releases all its scent thanks to the heat of the bread. Amazing! The bread comes with the new oil, produced by the Fernetich themselves, a blend of Leccino, Bianchera and Busa that I had to put away from my sight when it came along the second time…a bit stinging and aromatic, so good! Are you ready? Three, two, one, everybody :"Chiara, what did you eat?"-
Istrian beef carpaccio with oil mayonnaise, balsamic vinegar pearls and pomegranate.
Steamed pumpkin that was then quickly grilled, with fresh ricotta and white truffle
Grilled scallops with istrian prosciutto lard and a cherry plum jam
Gragnano's spaghetti with mantis shrimps and homemade sole bottarga
A potatp cooked in salt filled with egg yolk and some white truffle to garnish
Small sea breams with a cream of baby spinach and white truffle
Combination of 3 elements: tonka bean, coffee and chestnuts
I have to applaud Floriana Ruzic, that I amicably call "CHEFFONA" ("Super chef" T.N.). She's been working with the Fernetich family for 10 years now, and she's only 31. I find her dishes really delicate but savory, refined and never trivial or obvious. She loves seasonal and local products ad she knows how to perfectly highlight them; she has perfect knowledge of cooking times (which is unimaginable for me). Her pumpkin was divine and absolutely didn't look like baby food! Steaming it made the pumpkin keep its flavor and thickness, while grilling it added new flavors to the vegetable.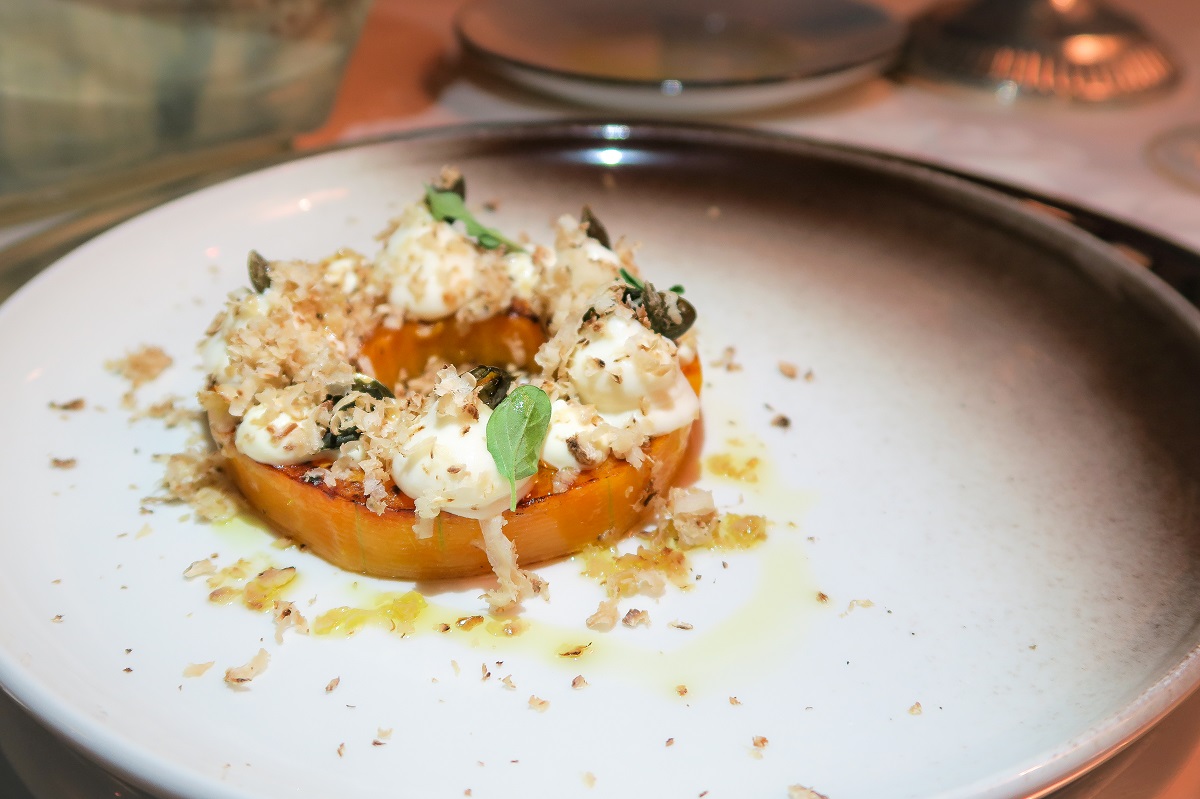 The pasta was cooked PERFECTLY! Don't get angry at me, my dear Croatian friends, but as an Italian I'm always a bit skeptical on alternative cooking times; my CHEFFONA did it perfectly and the sole bottarga…wow, it was so good! I could also tell you about the sea bream, which looked untouched but had been expertly boned. It looked like magic. I asked them where did they fish a fish with no bones 🙂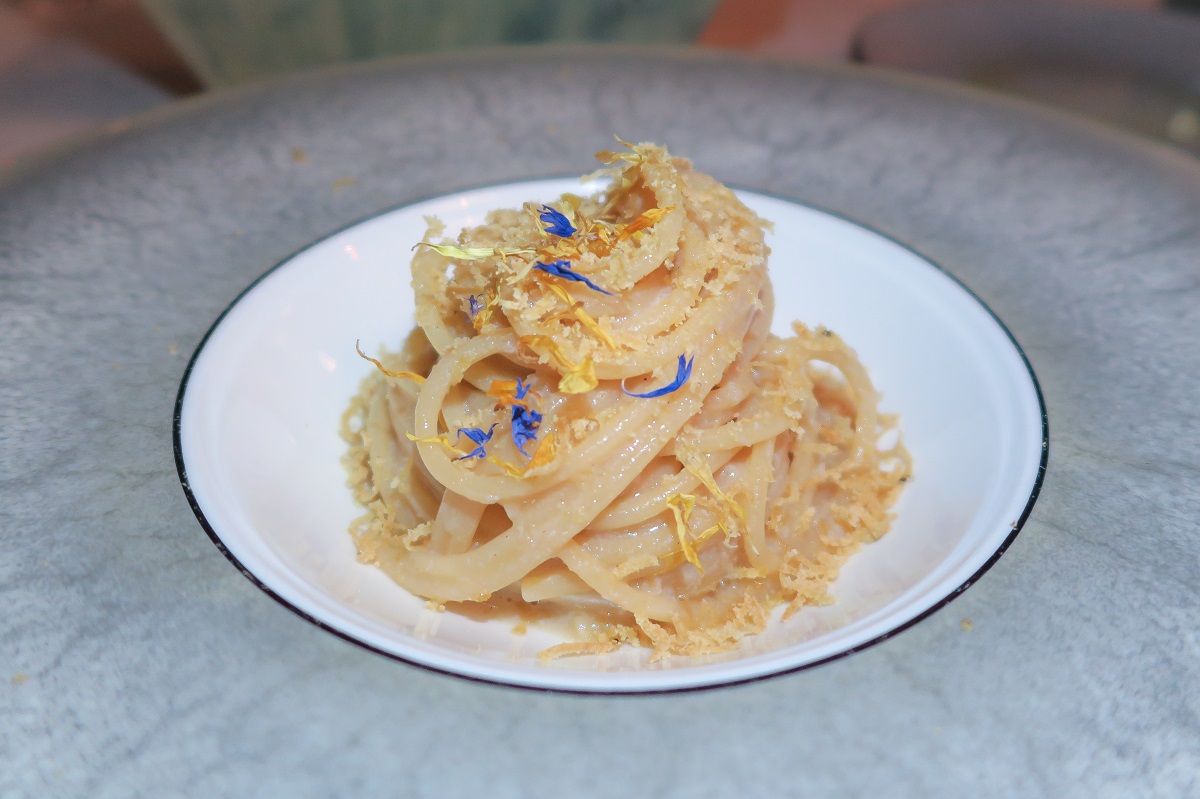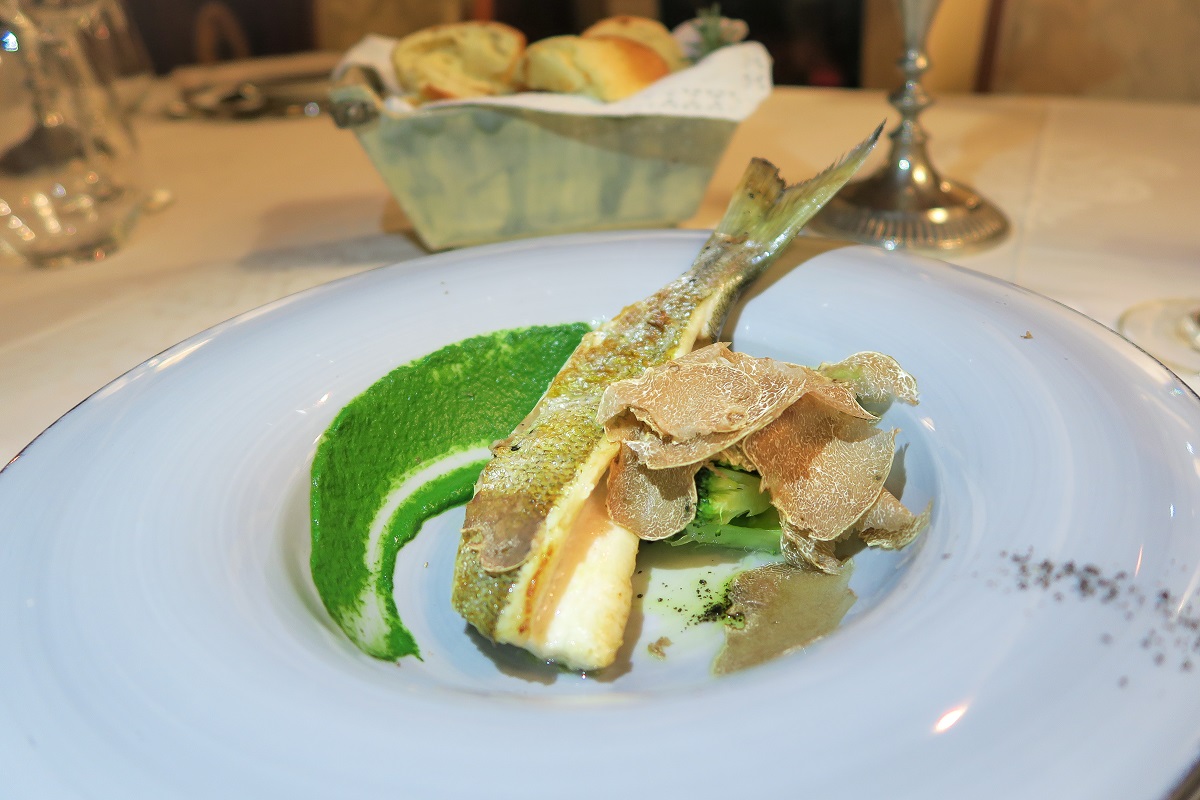 I don't want to be too long, but I have to tell you that I devoured every dish, I tasted everything I could and I diligently sacrificed for you. My taste-buds raved.
Before you ask, the white truffle tasting menu of 7 courses costs 650 kunas, a.k.a. 90 euros.
Well, what to add? I enjoyed every single minute of these 24 of freedom.
Thank you for always welcoming me with open arms, for giving me leisure times and always make me discover something new, for making me feel new emotions and surprising me every damn time…THANK YOU ISTRIA, THANK YOU CROATIA!