People from Trieste are very lucky: they live close to the Austrian mountains, the Croatian sea and the thermal baths of Slovenia. This is the best season for a weekend of wellness for body and mind!
So after a little research I find where to take you today … just 30 minutes from home, in Portorose. This is where my grandparents spent their honeymoon in 1944, during the Second World War!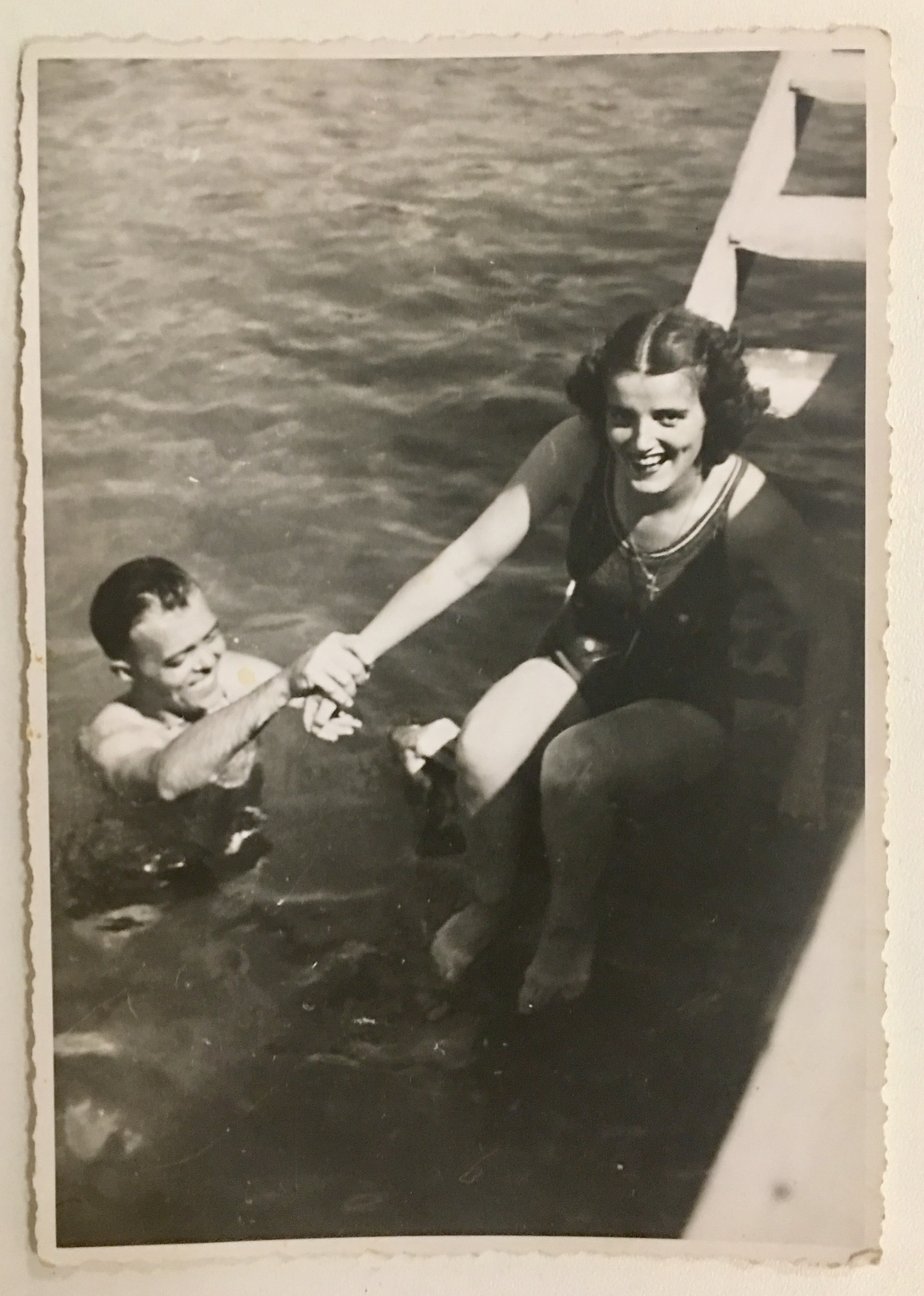 I'm staying at the Hotel Slovenija that has been recently renovated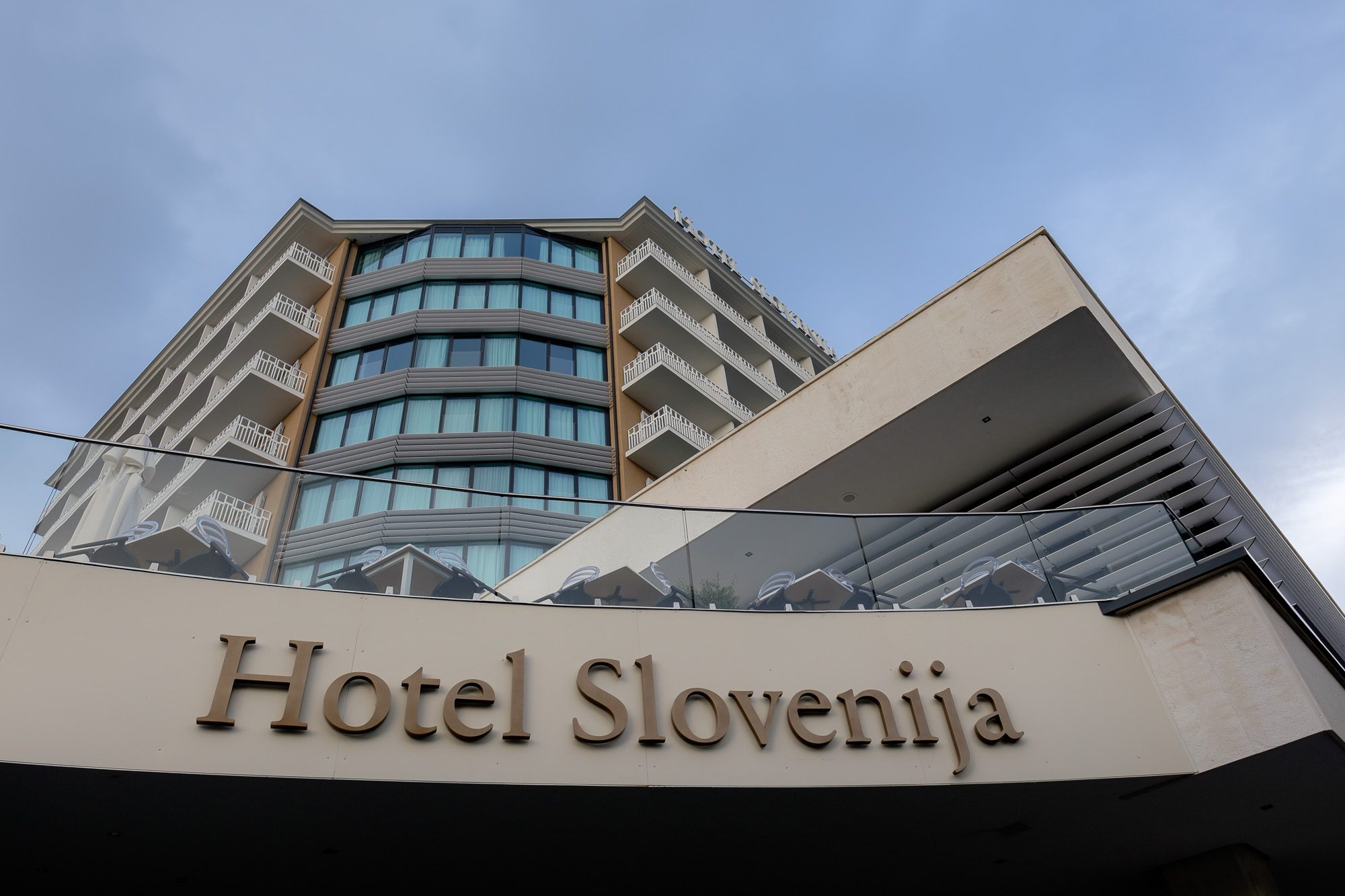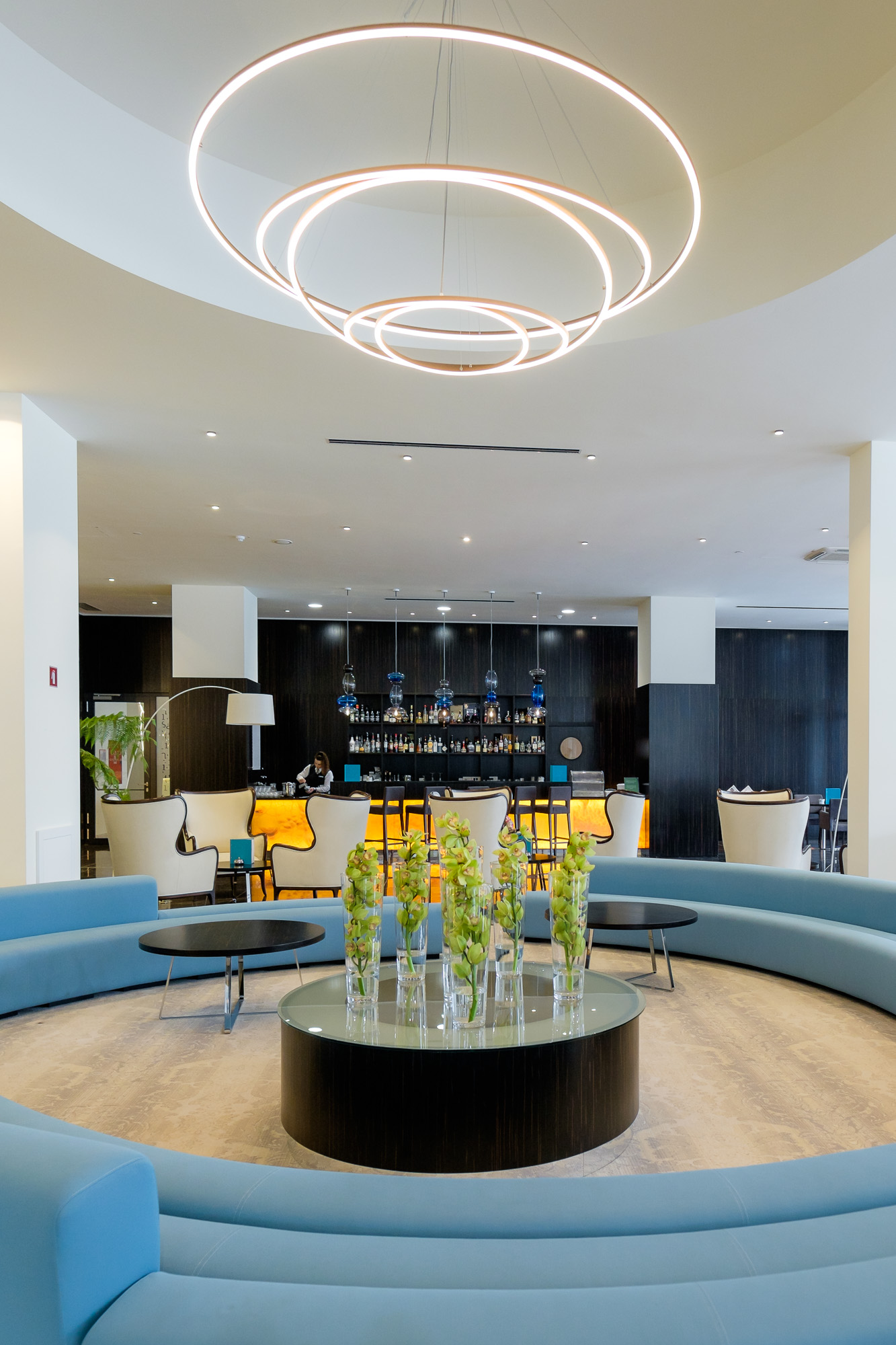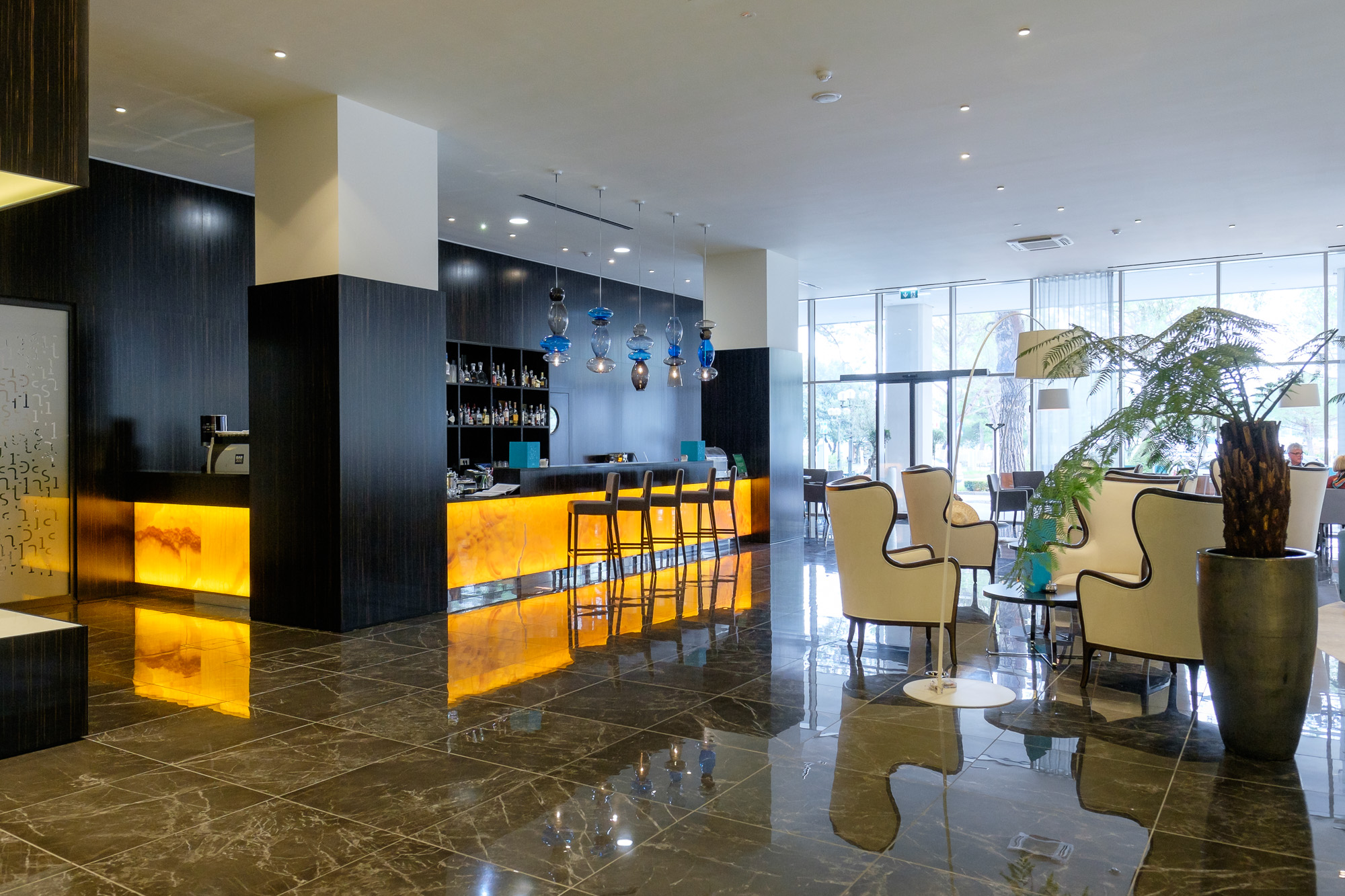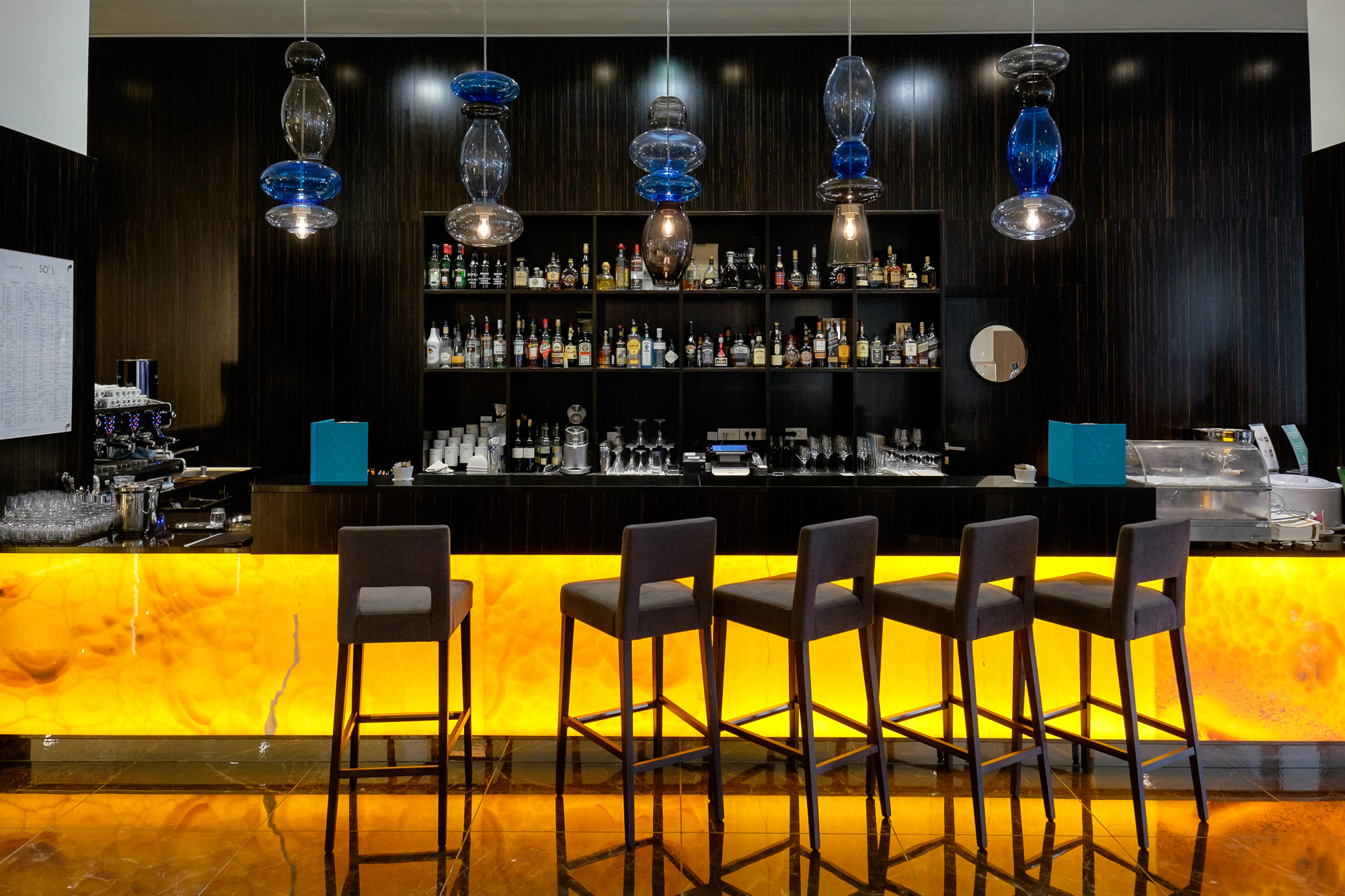 The hall of the hotel has a modern design, but feels warm and welcoming, and its colours create a feeling of immediate relax. There are different types of rooms: spa suite extra with a sitting room, a personal sauna and large windows overlooking the sea of Portorose, and large family or double rooms (like mine) with a small balcony overlooking the sea.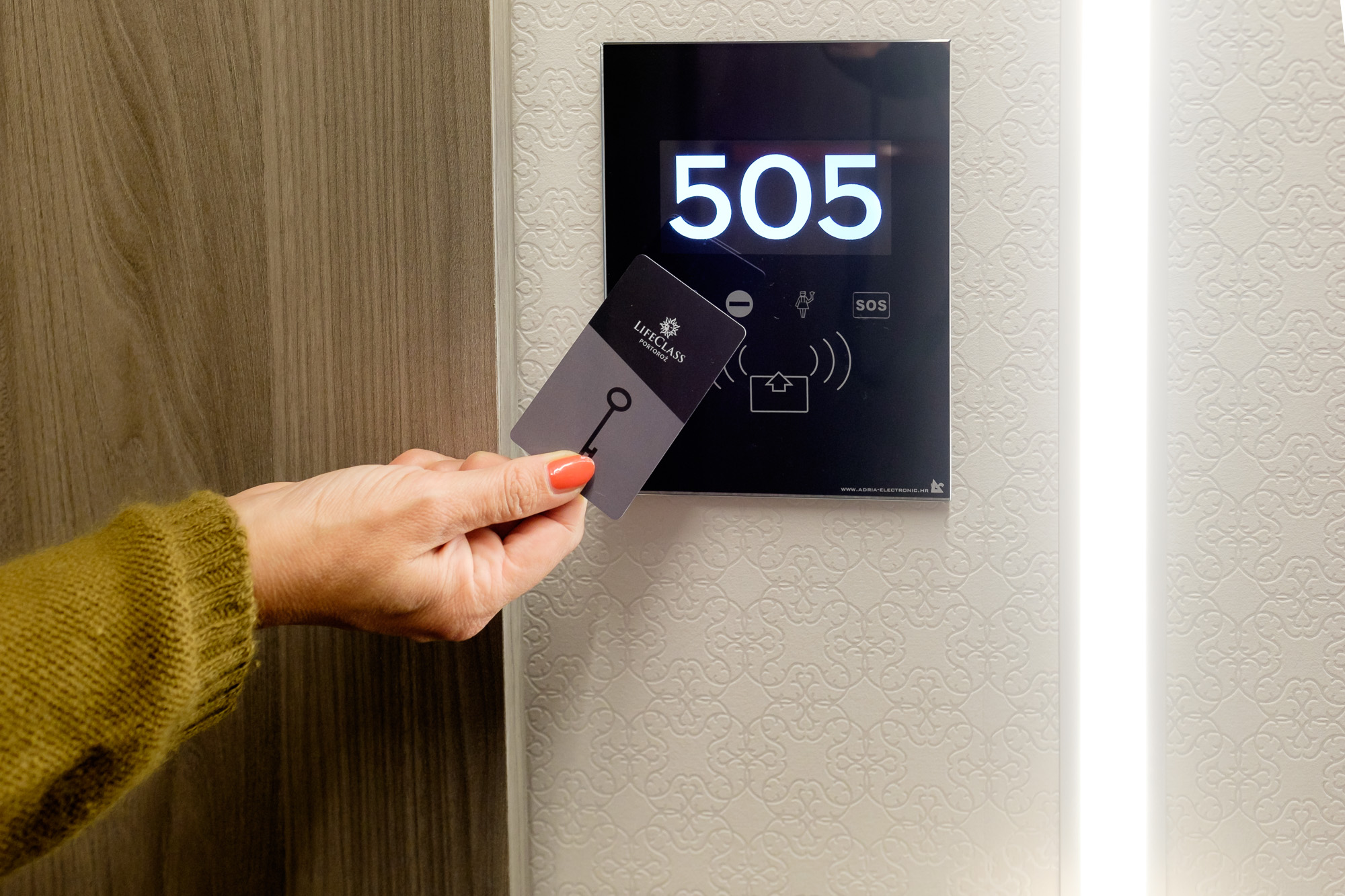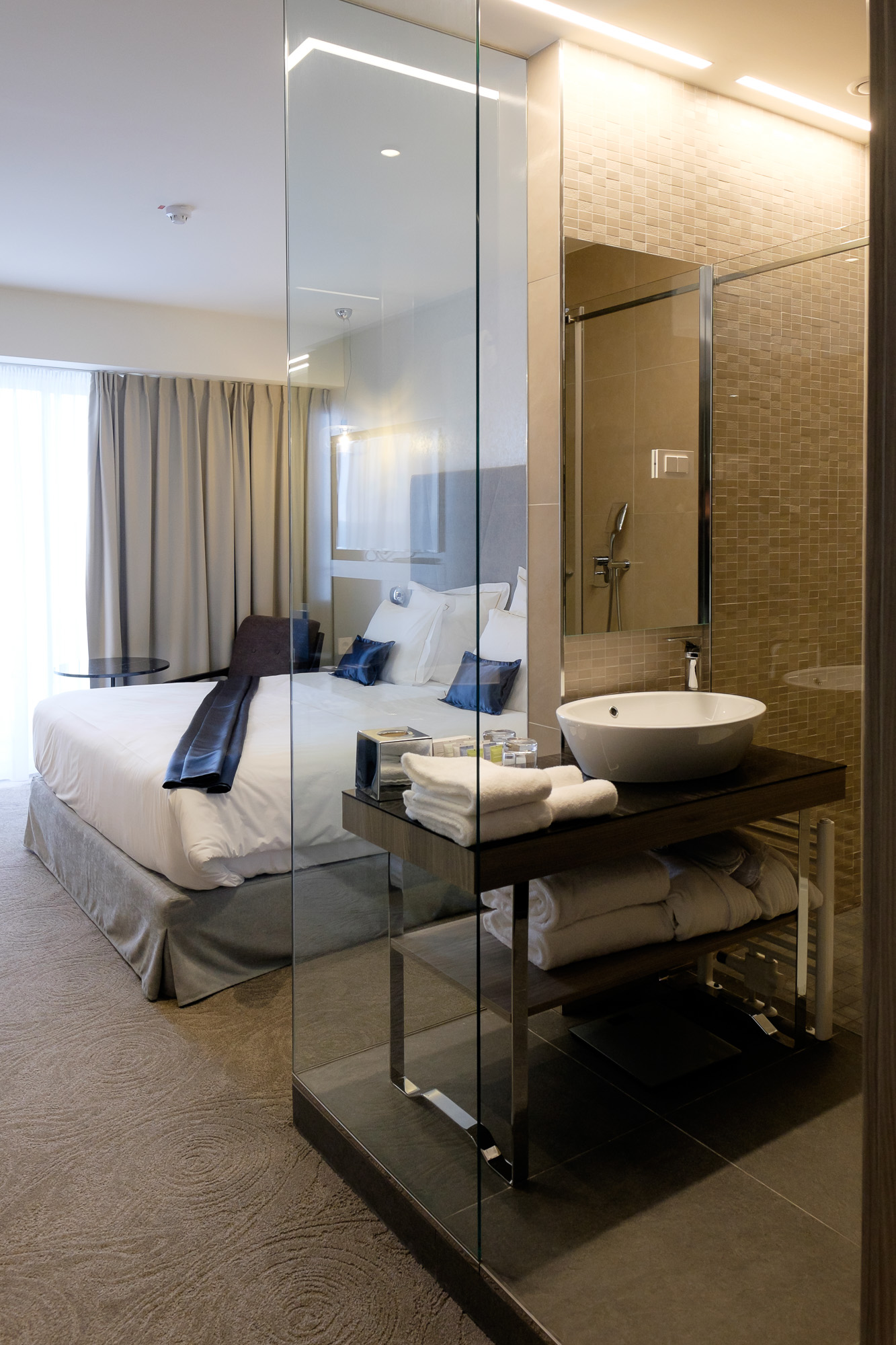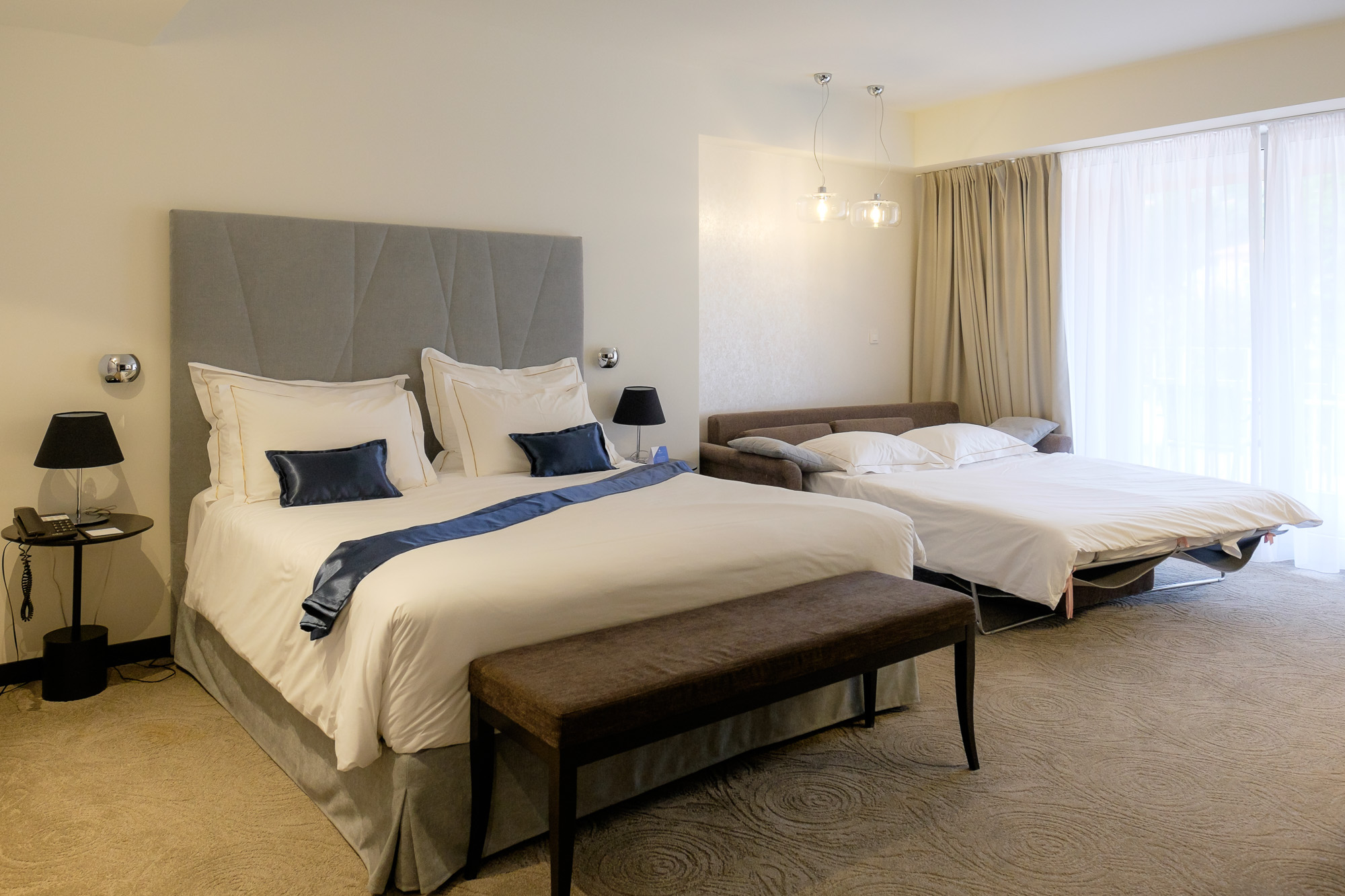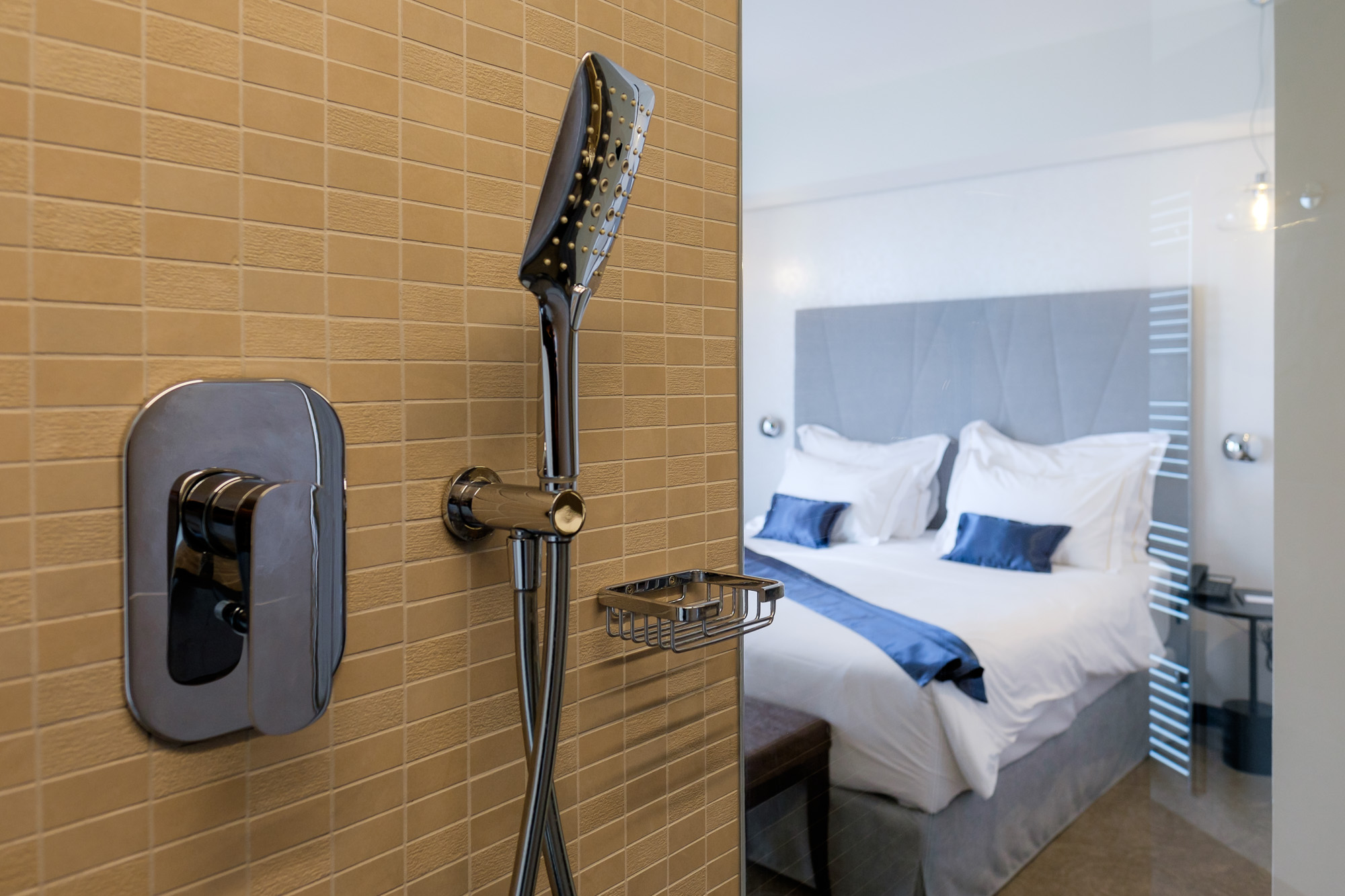 The king-size bed will help you sleep soundly and if you like you can follow a yoga session directly from the TV in your room.
Portorose is particular for the presence of negative ions in the air. In this small area in fact, there is a high presence of ions that come from the salt mine of Sicciole and Strugnano, conferring to Portorose the name of "city of negative ions".
The high concentration of aerosol in the air is favourable, for the health of our lungs, to ease headaches and help concentration, and help alleviate insomnia and depression. In Portorose it's enough to walk along the seafront to receive these health benefits.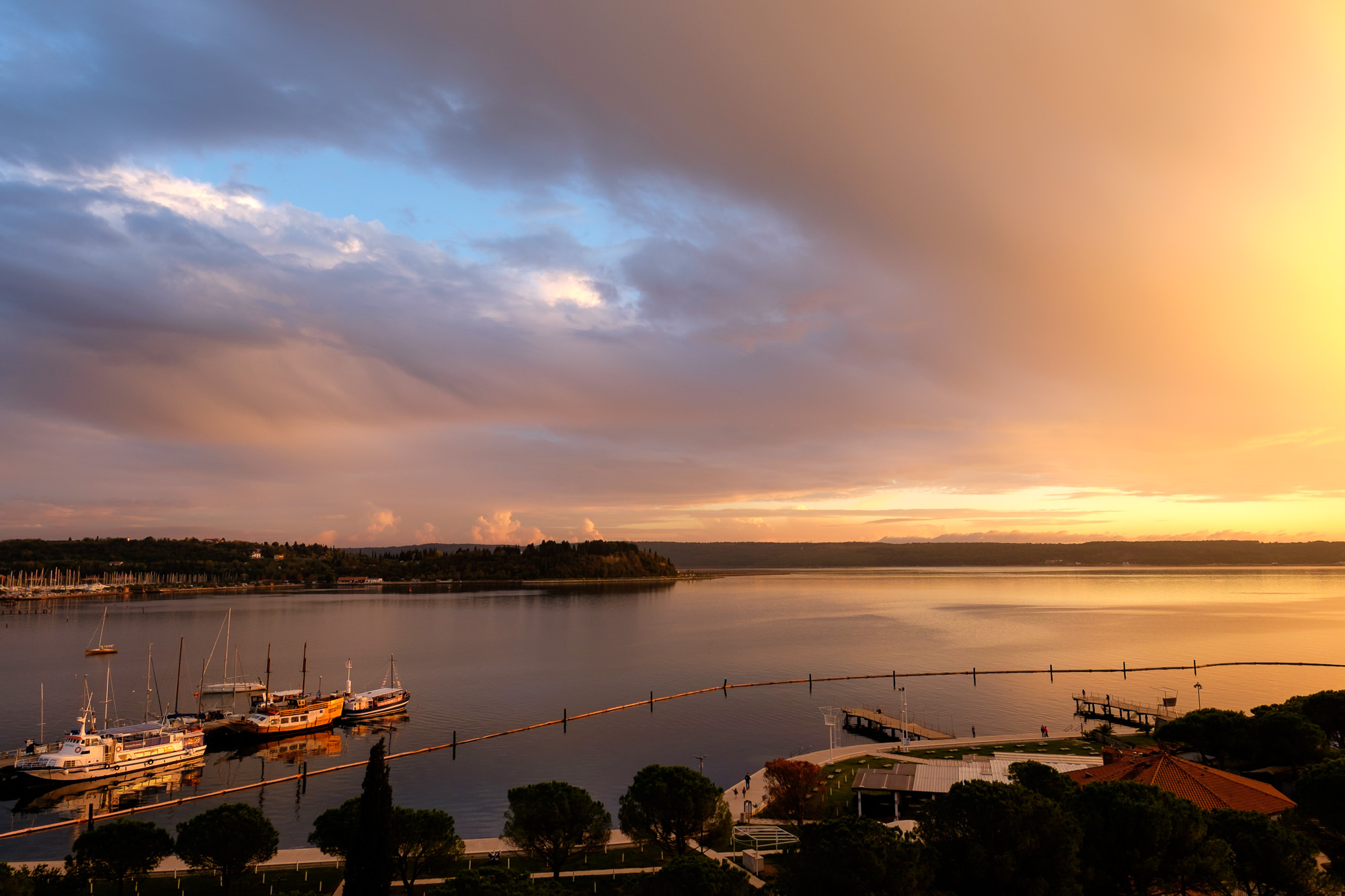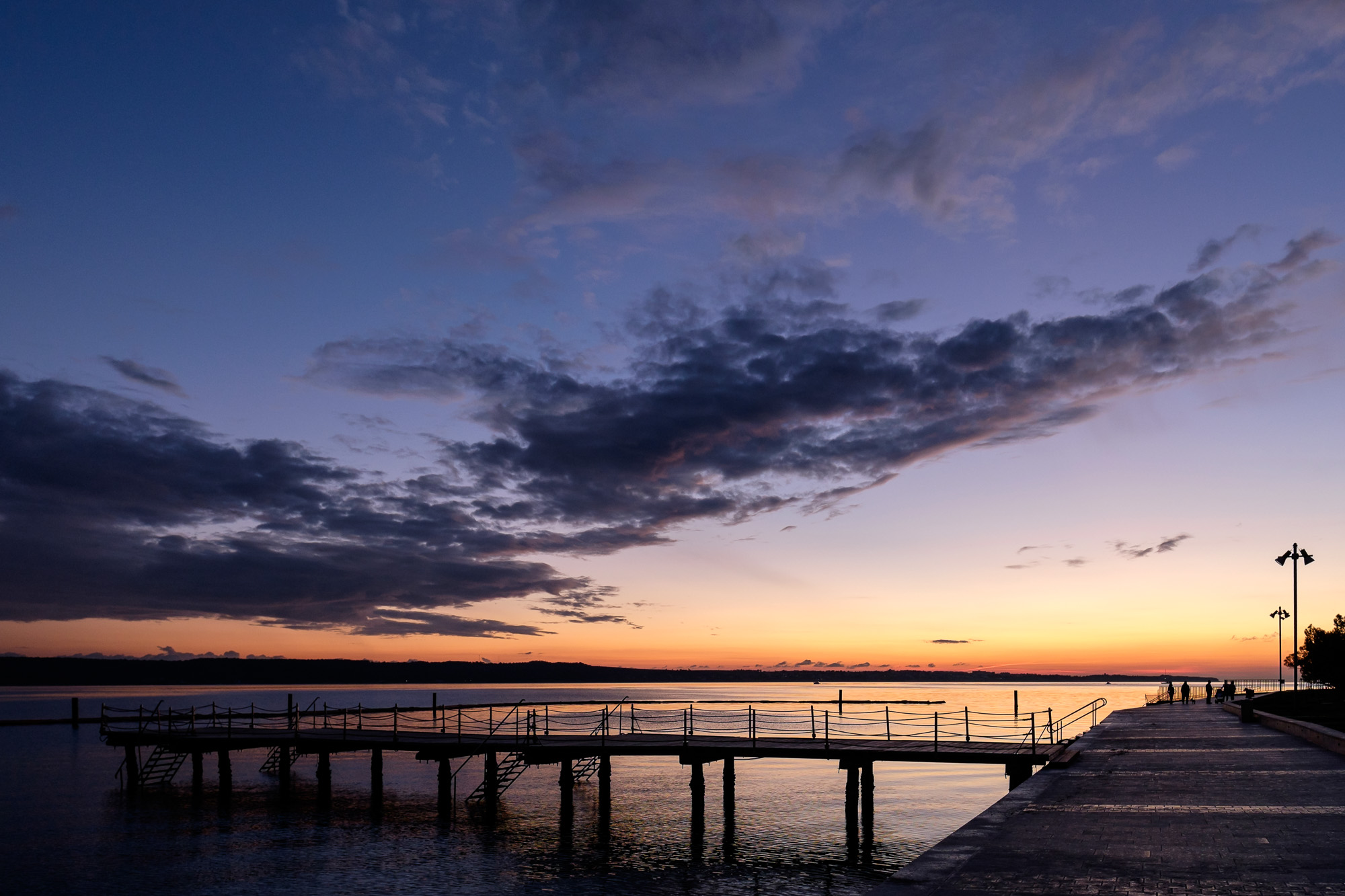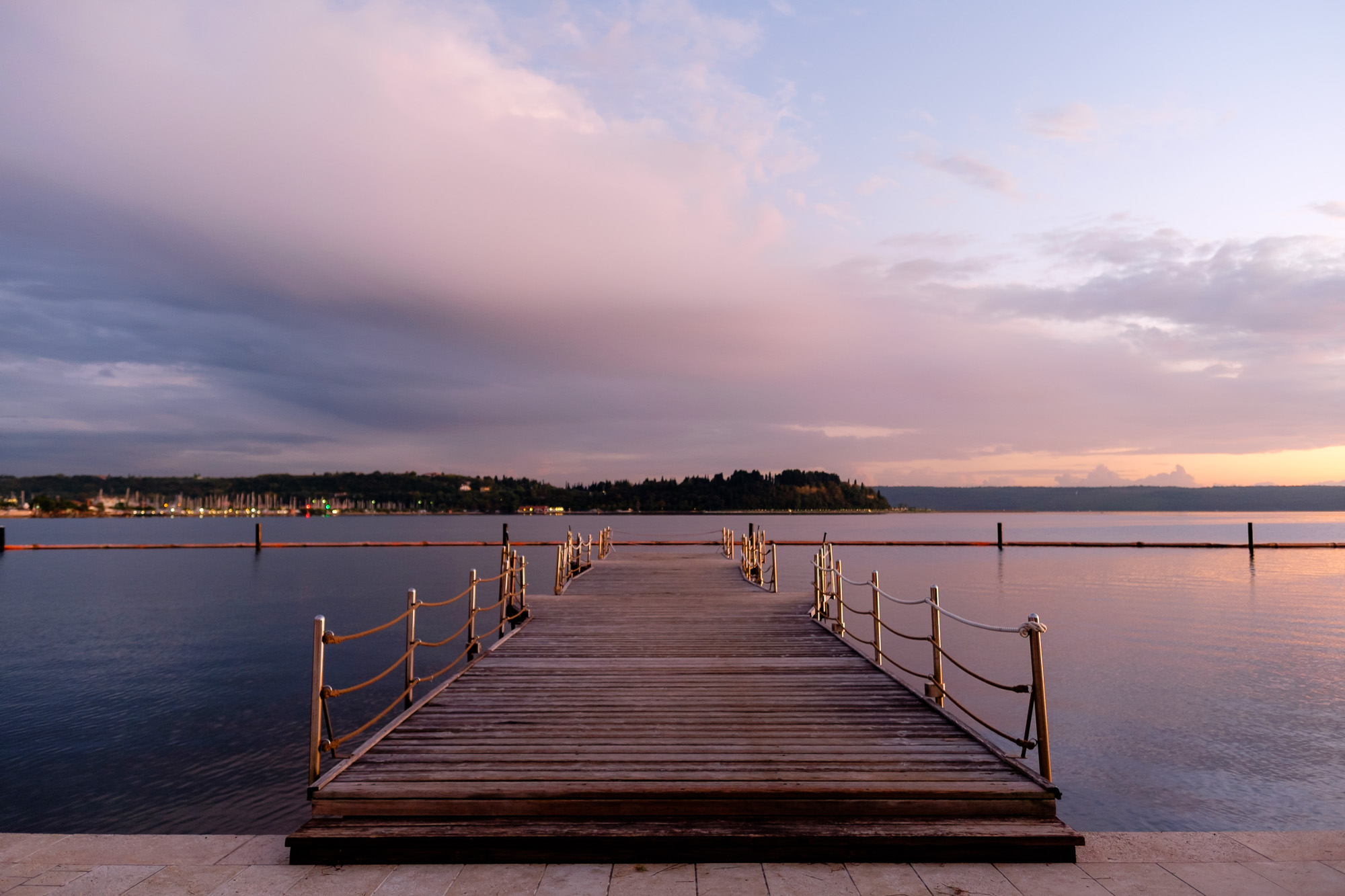 If that is not enough I suggest you try the thermal baths and wellness centre of Lifeclass, from which it will be very difficult to escape.
Here is what they offer:
I can't tell you about all the various treatments that are suggested but I can tell you about the wonderful hour-long Thai massage I treated myself to. It was a wonderful experience, but I must confess I get slightly addicted to massages. Anywhere I go I have to try one.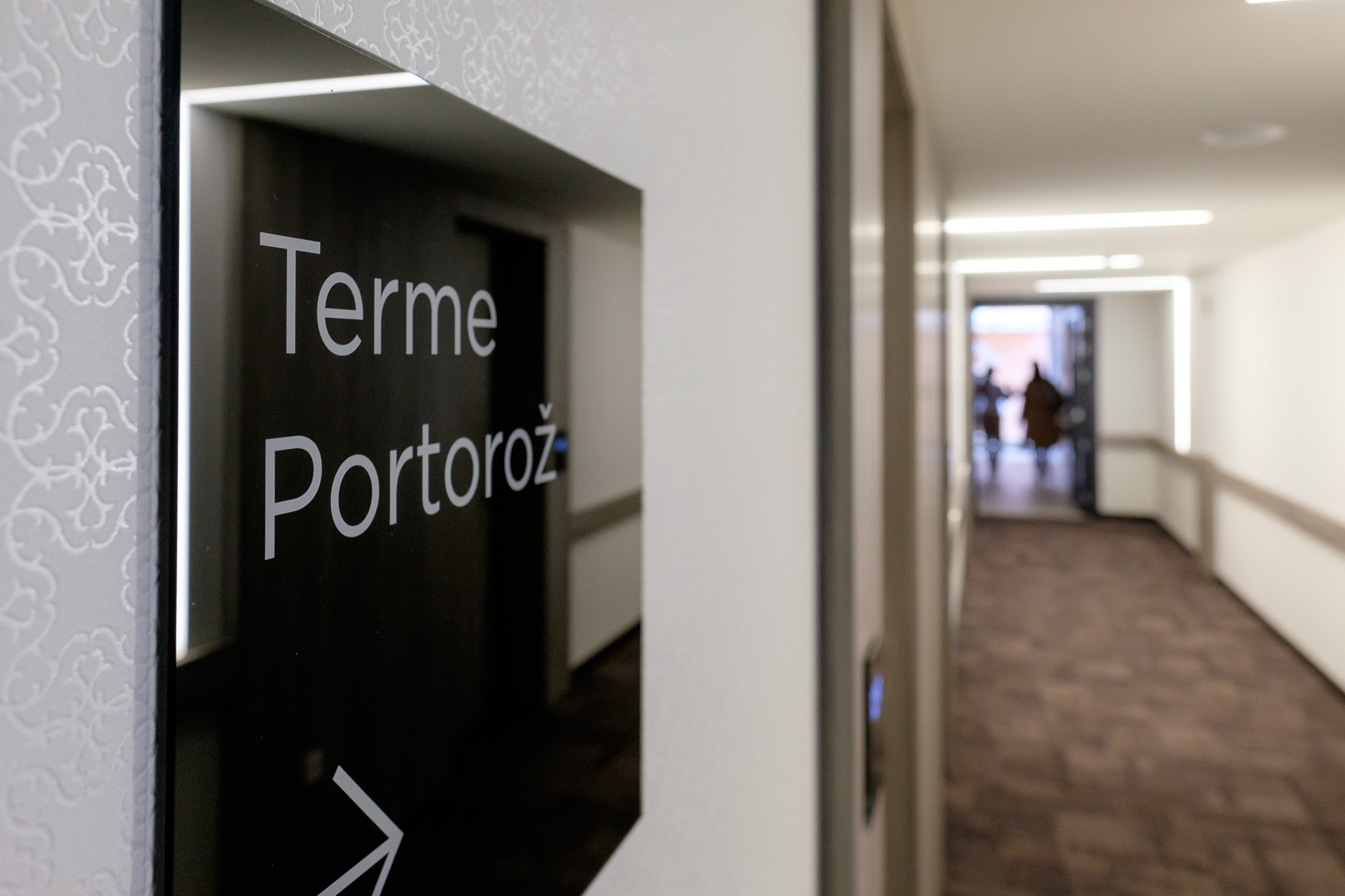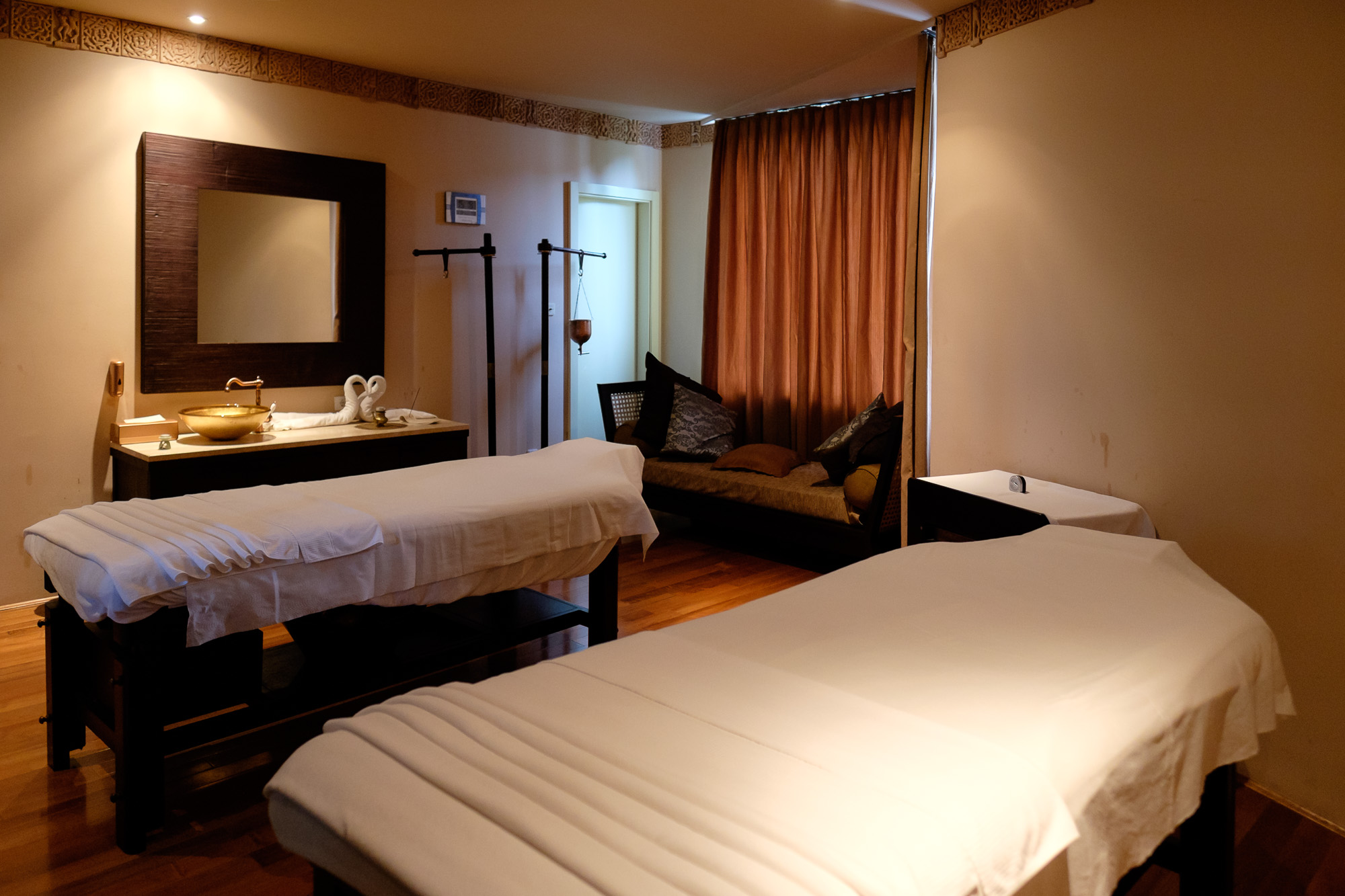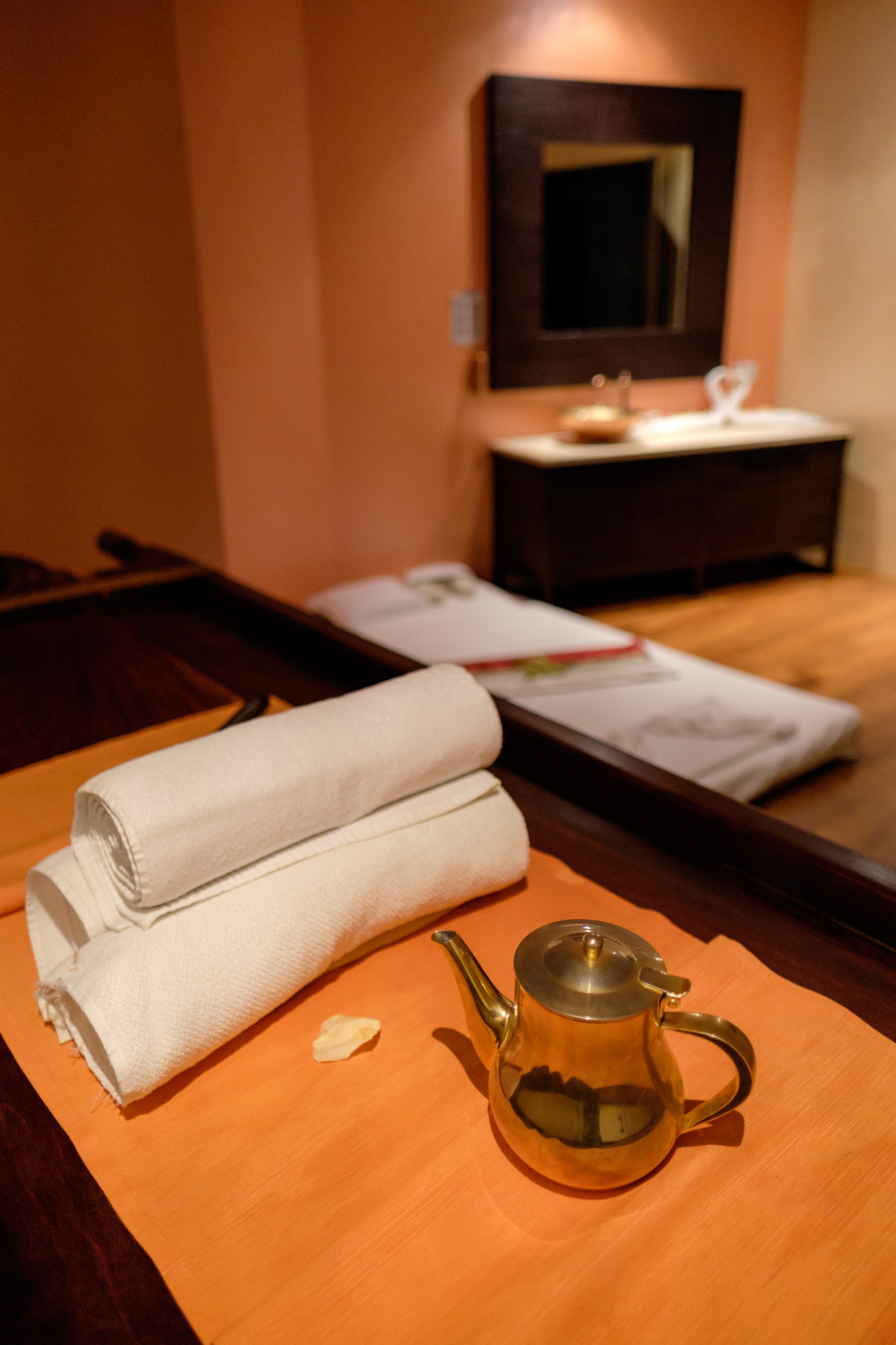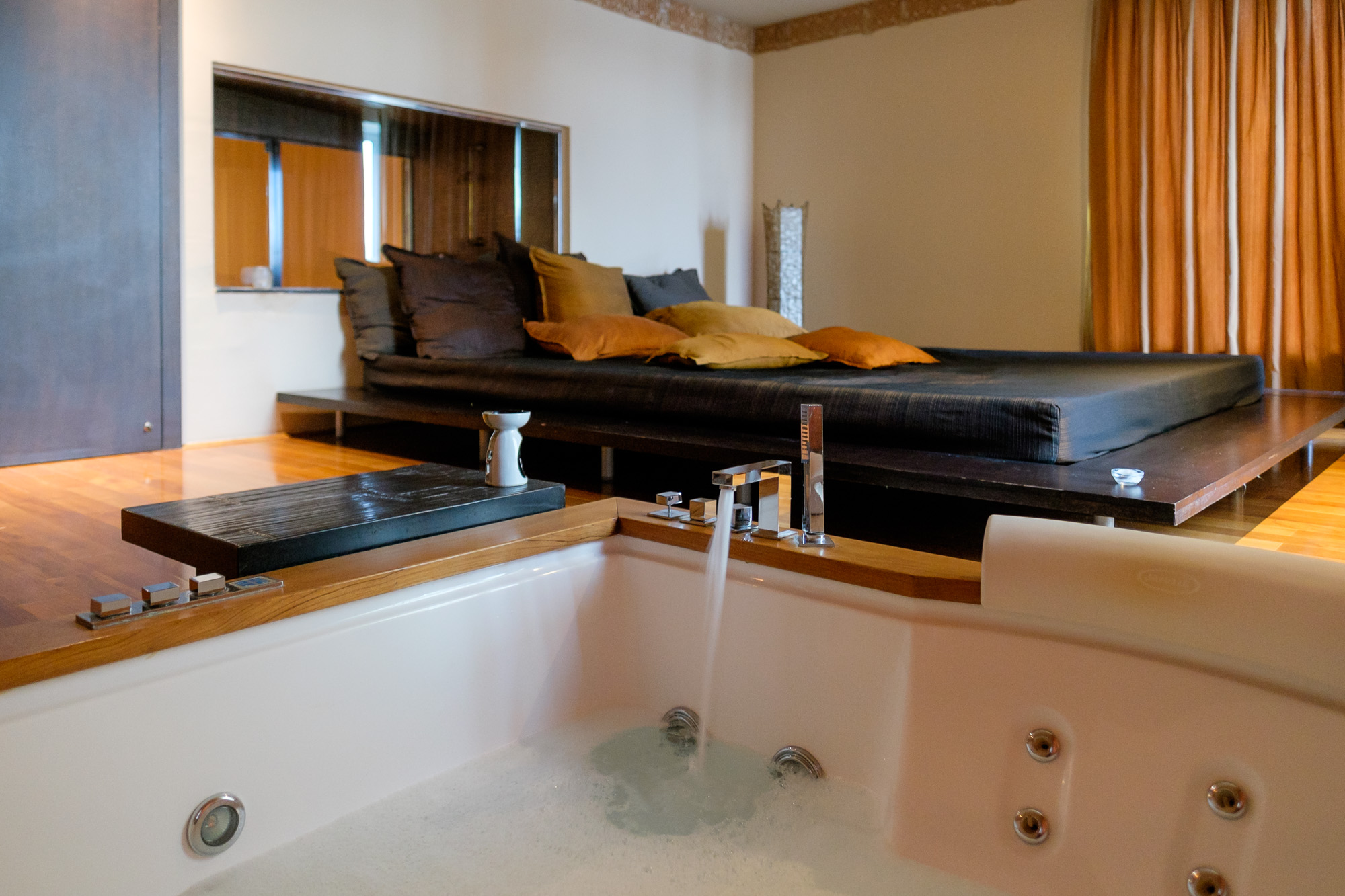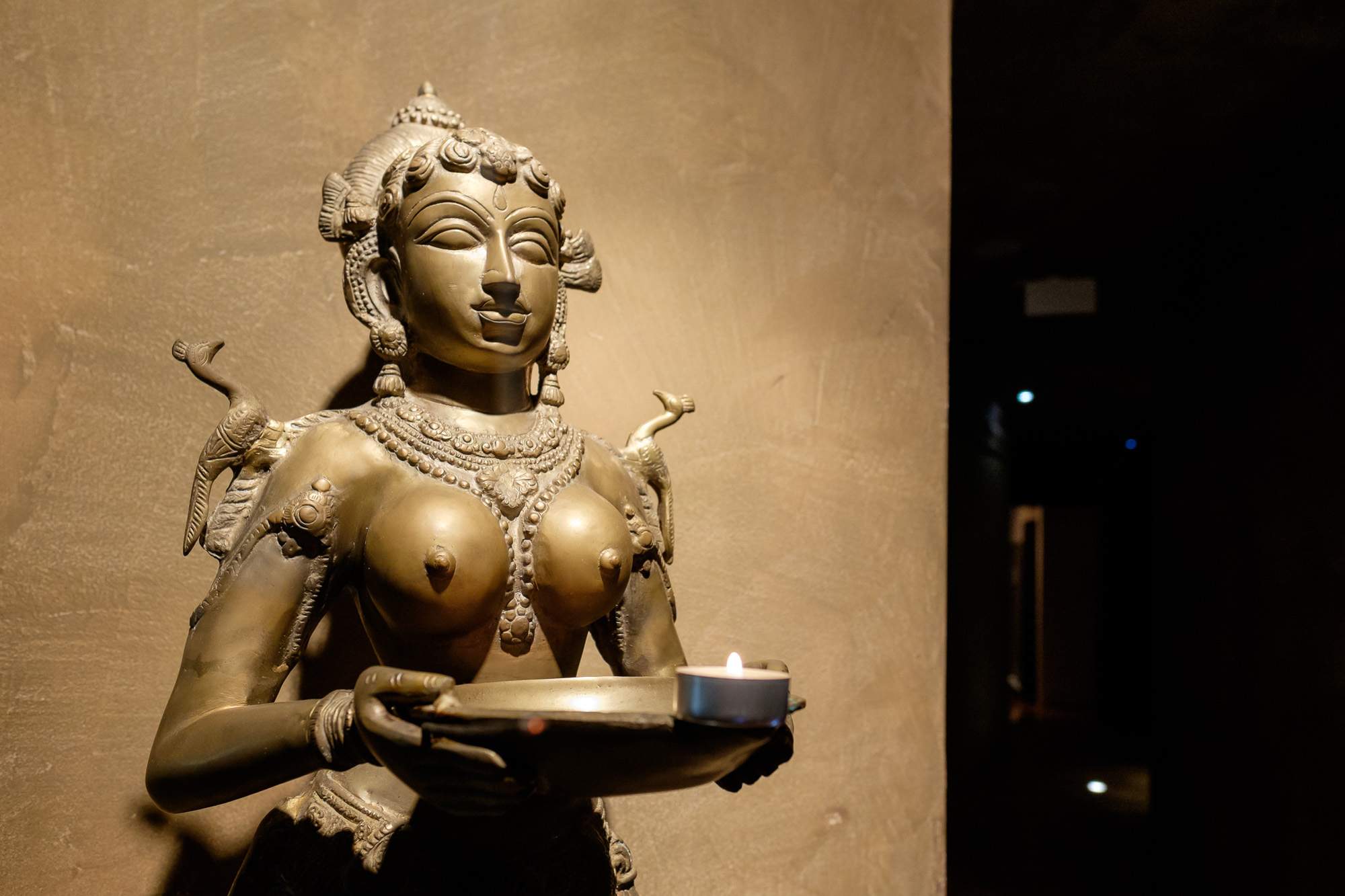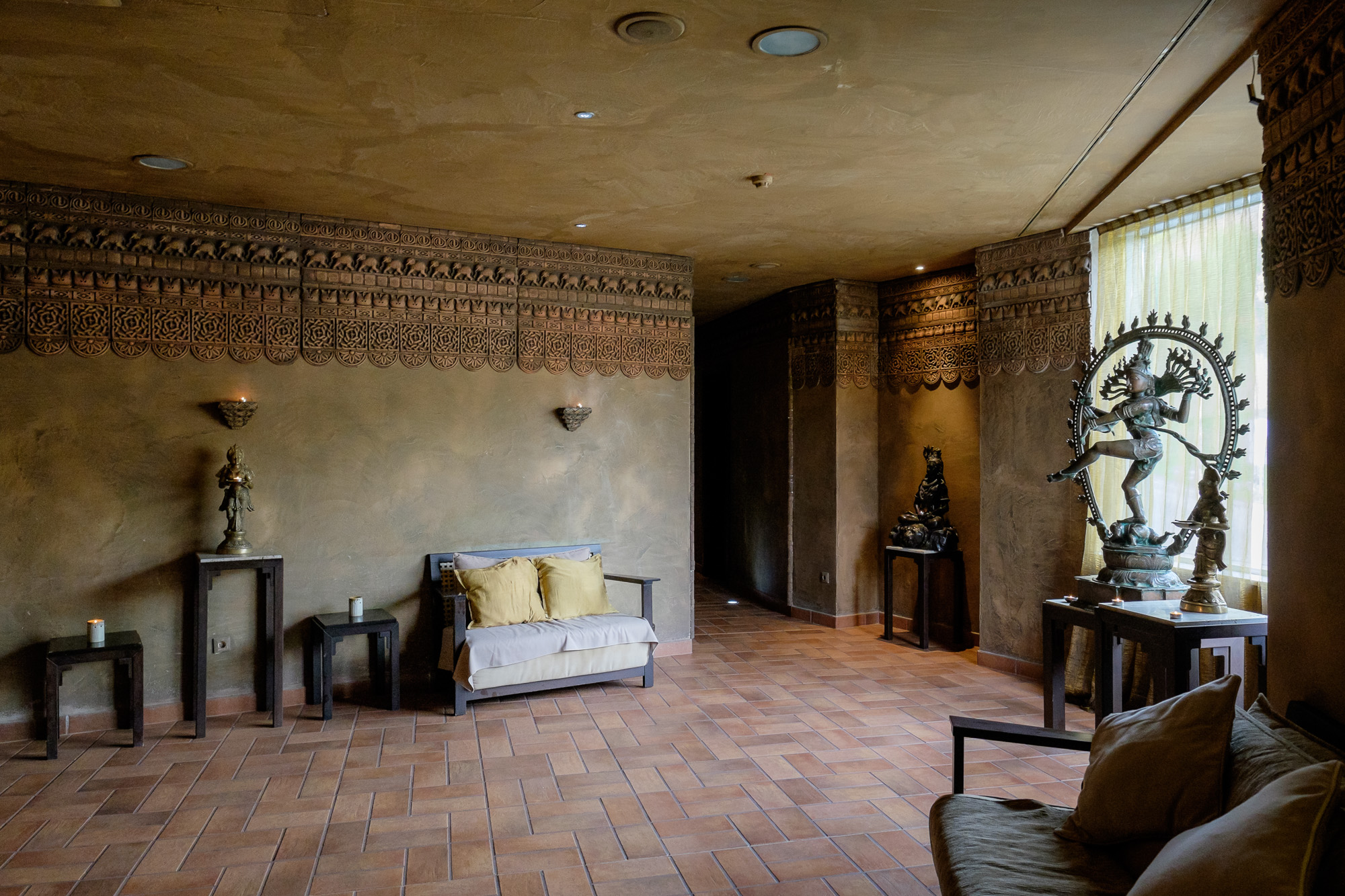 I can even consider myself somewhat of an expert by now, at least if I count all the different wellness centres I've been to and I can guarantee that the Thai girl that treated me has magical hands!
Unfortunately I didn't have enough time to try the Ayurveda centre. I was really curious about it (it is also certified by the Indian Government) so I'll have to come back soon to discover my Dosha and "solve" some aches and pains 🙂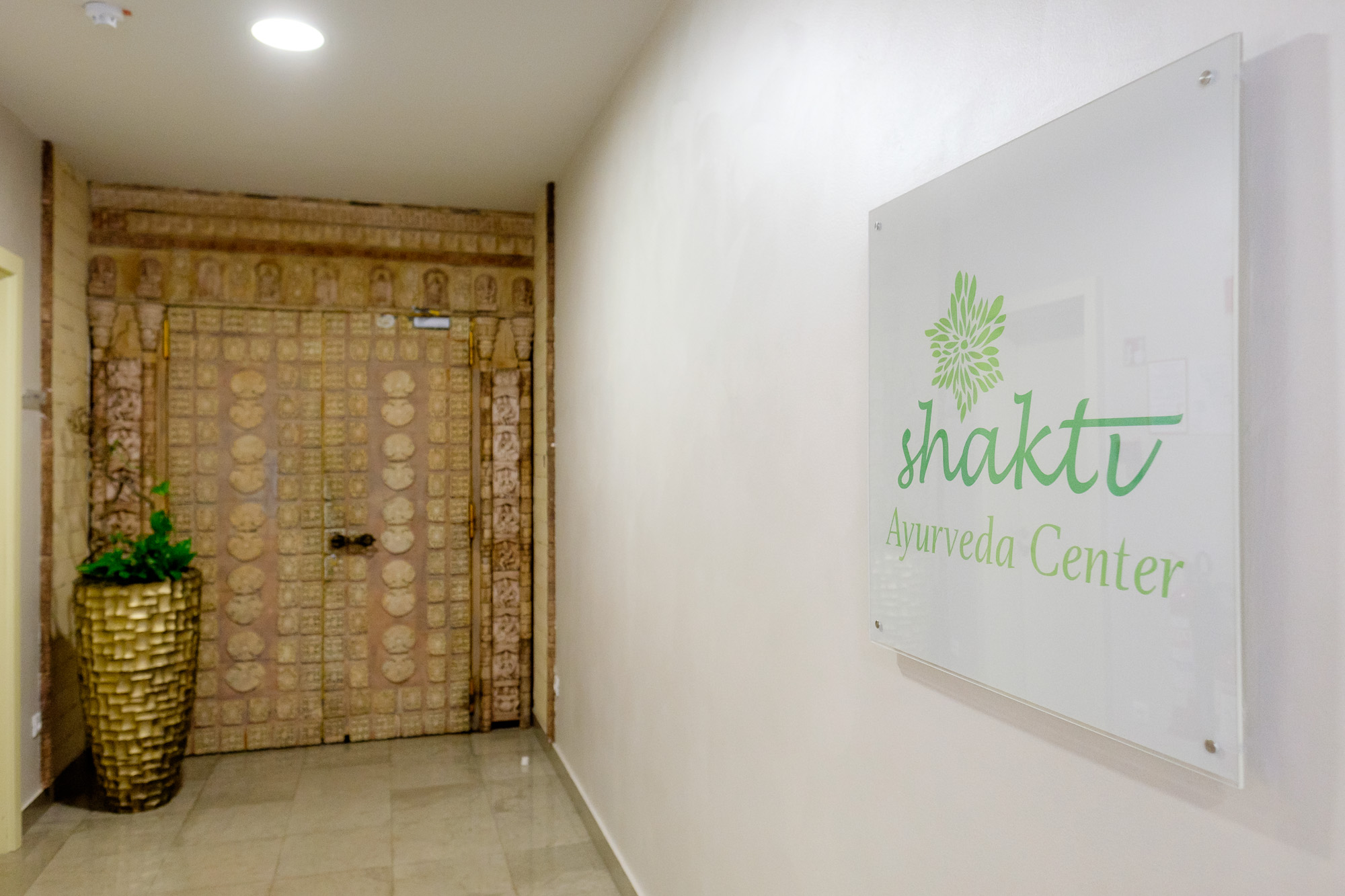 After my massage I immerge myself in the prehistoric seawater pool. It's a wonderful feeling to bathe in 42.000 year-old thermal-mineral water.
There are two indoor swimming pools and two jacuzzi pools. In the sauna area, which is on two floors, there are 7 different types of saunas (from the Moorish steam sauna to the Finnish sauna), a rest area in the Tepidarium with ceramic deck chairs, Kneipp foot baths, massaging waterfalls, chromo therapy, a salt steam bath and an ice cave. You might need more than a weekend to explore everything!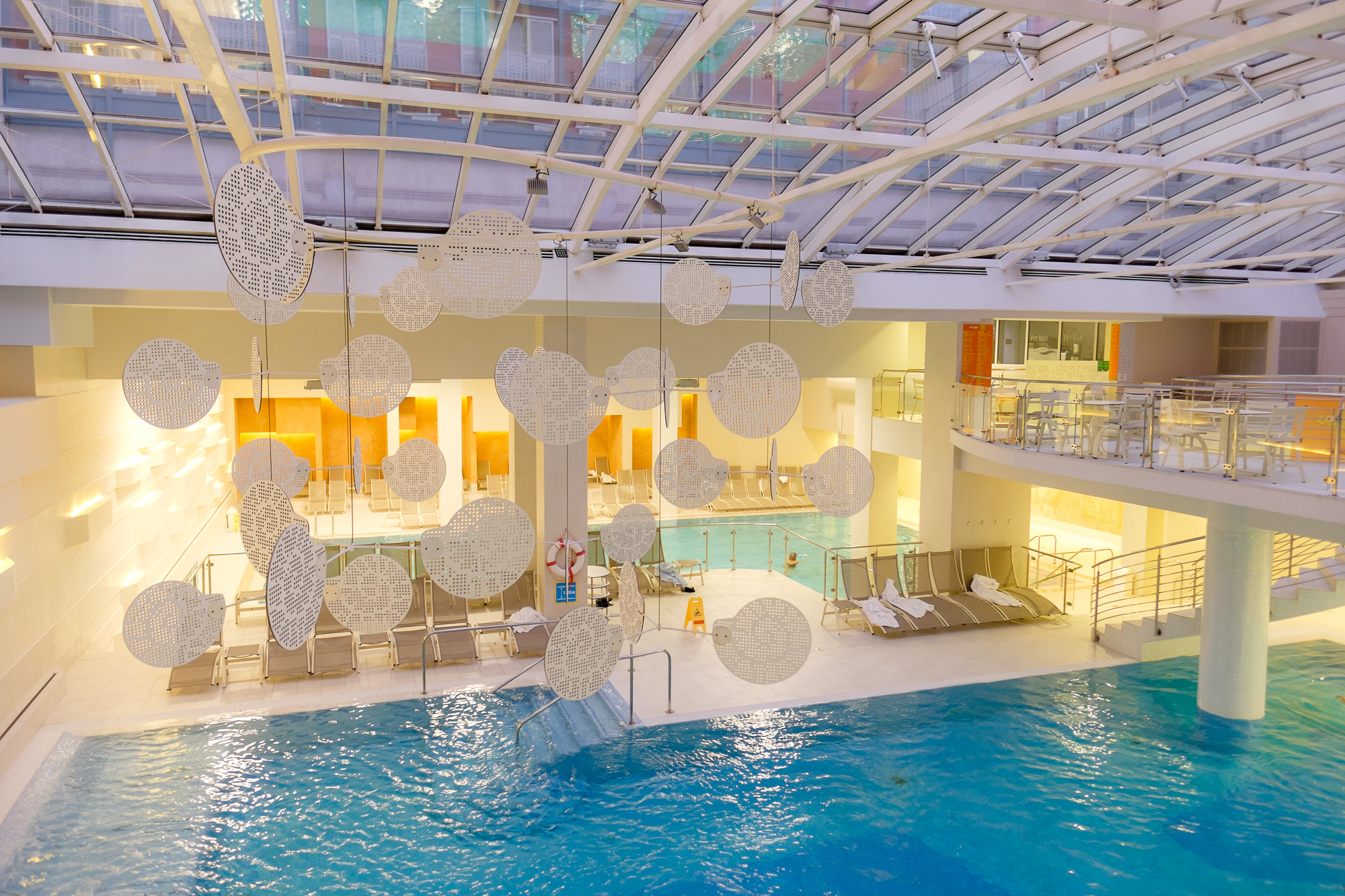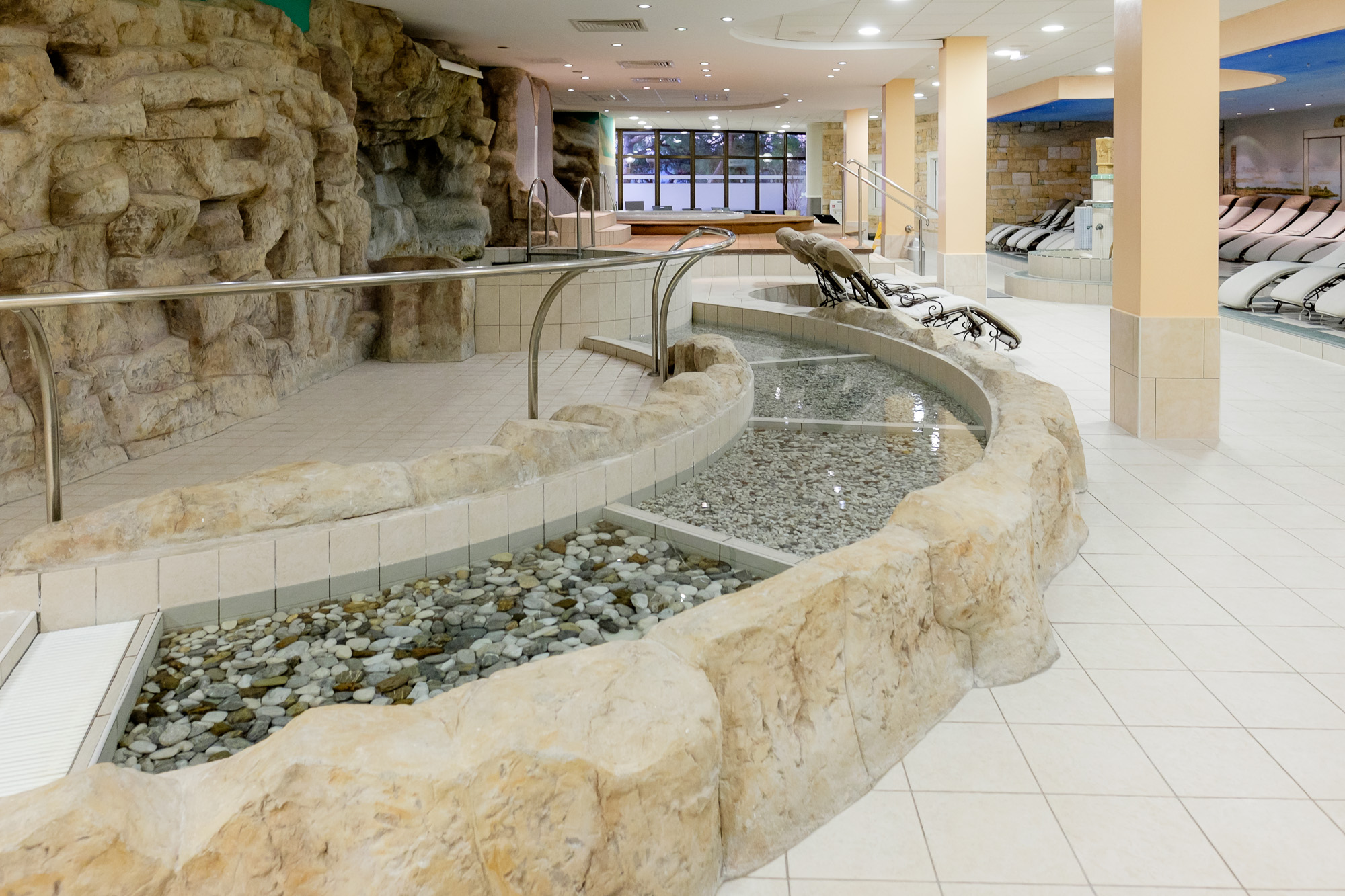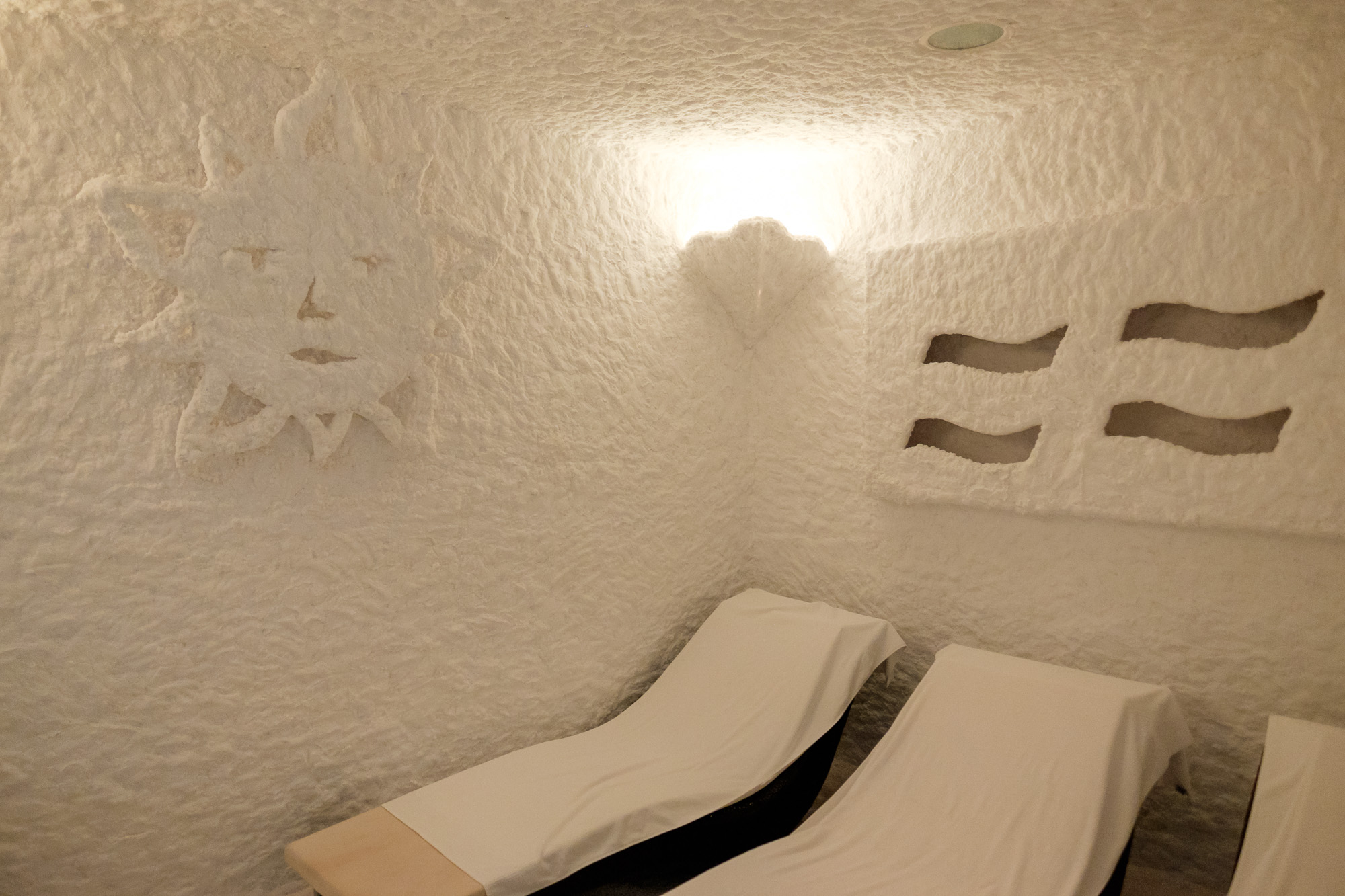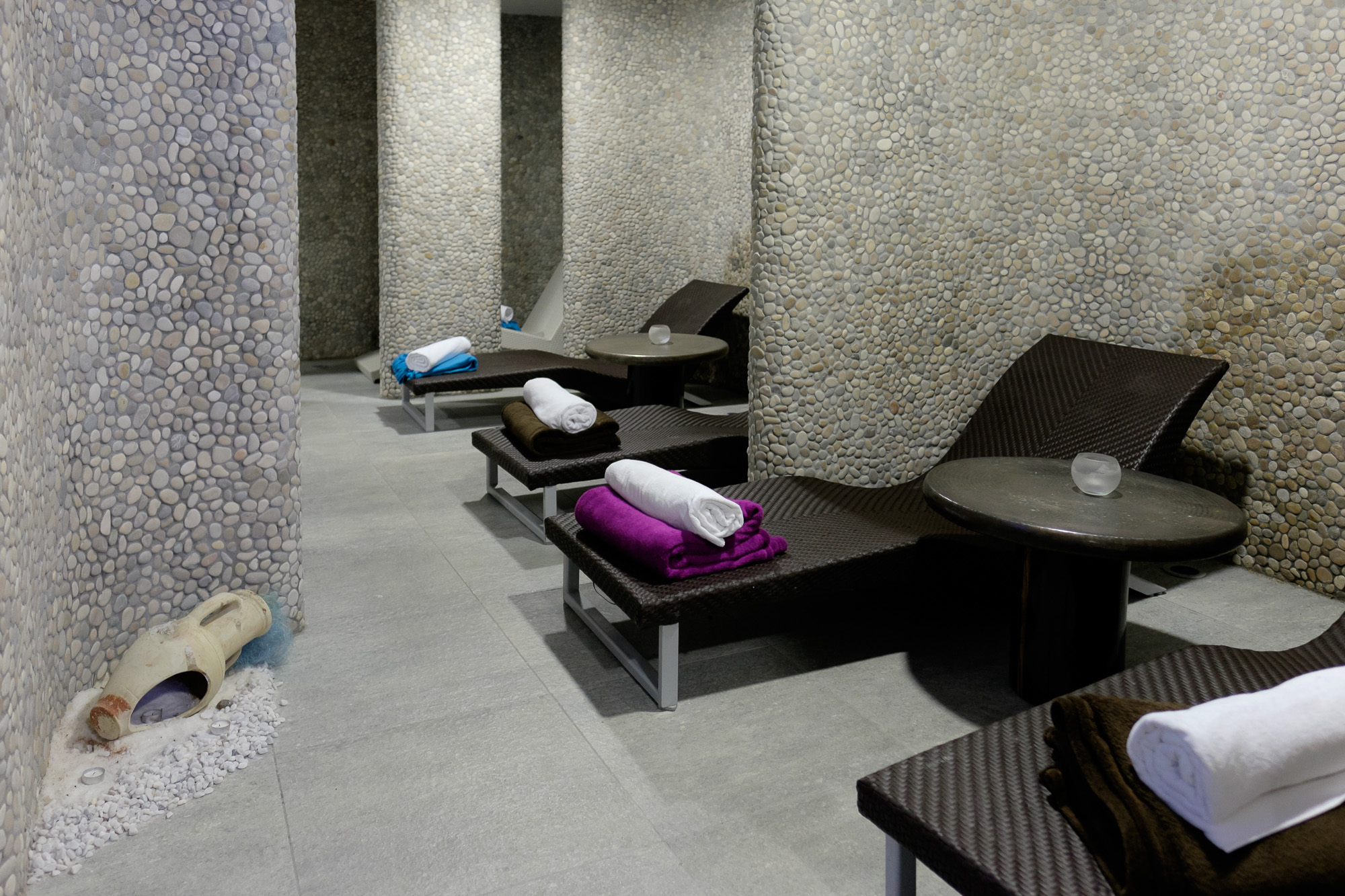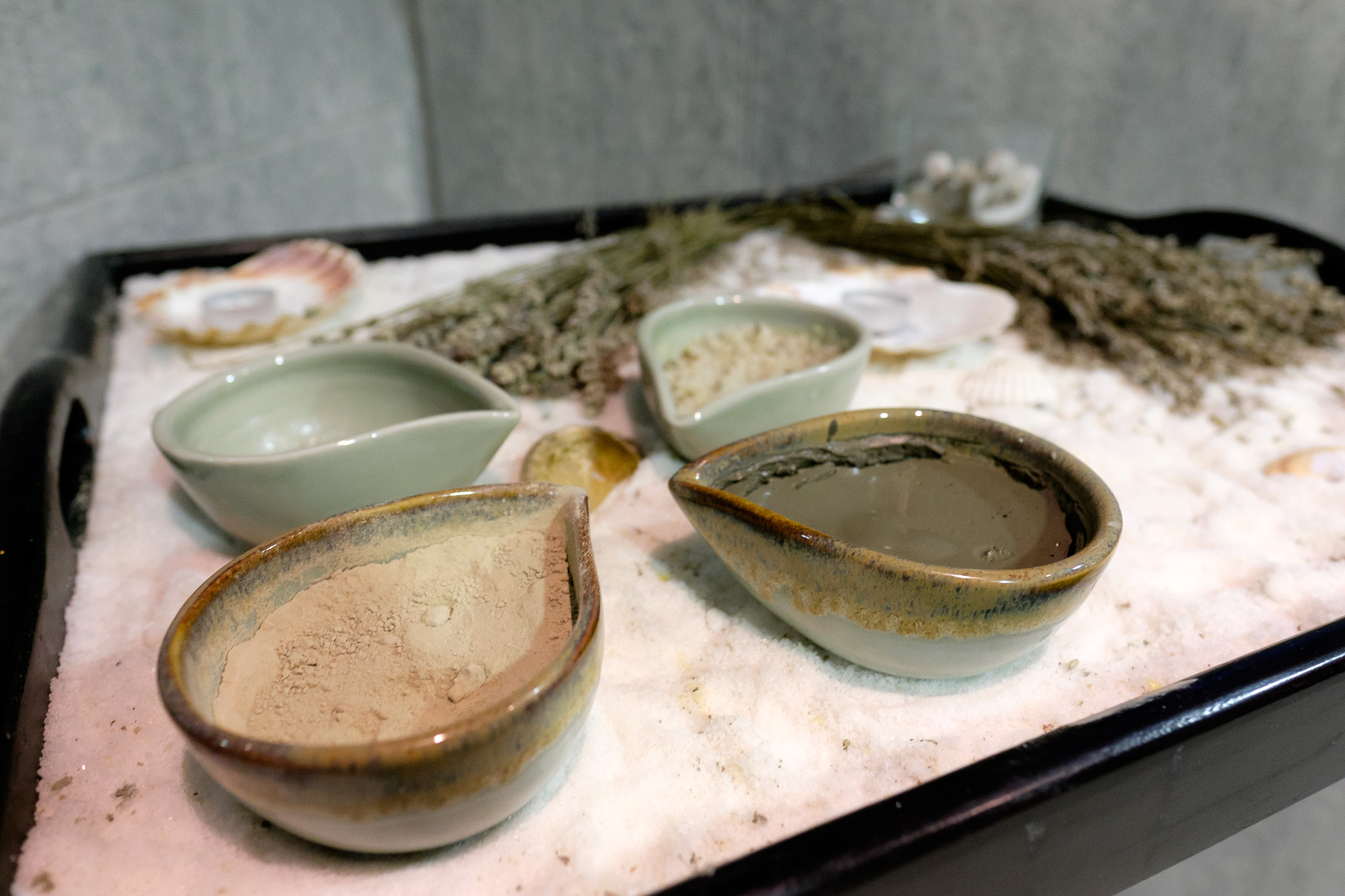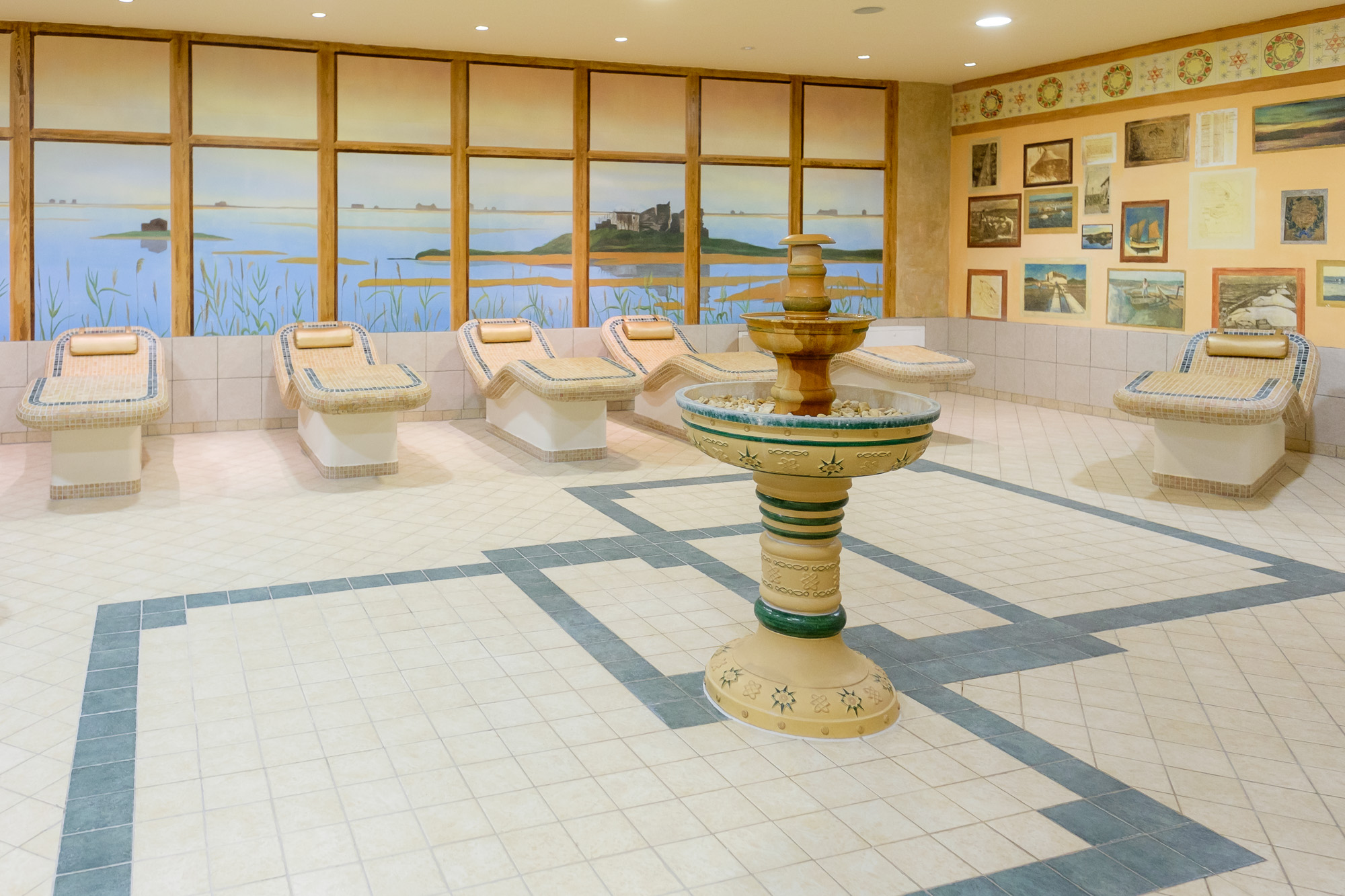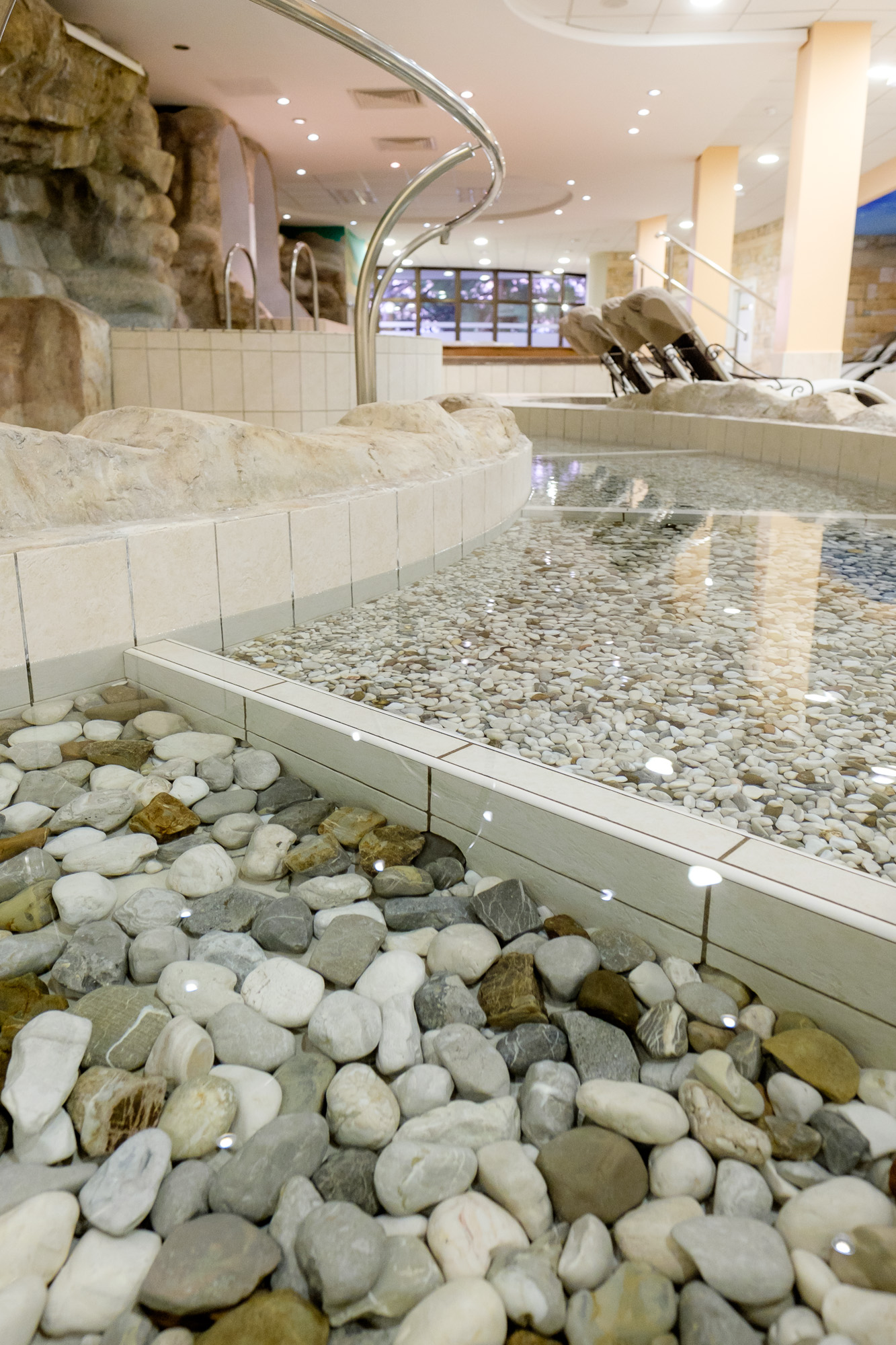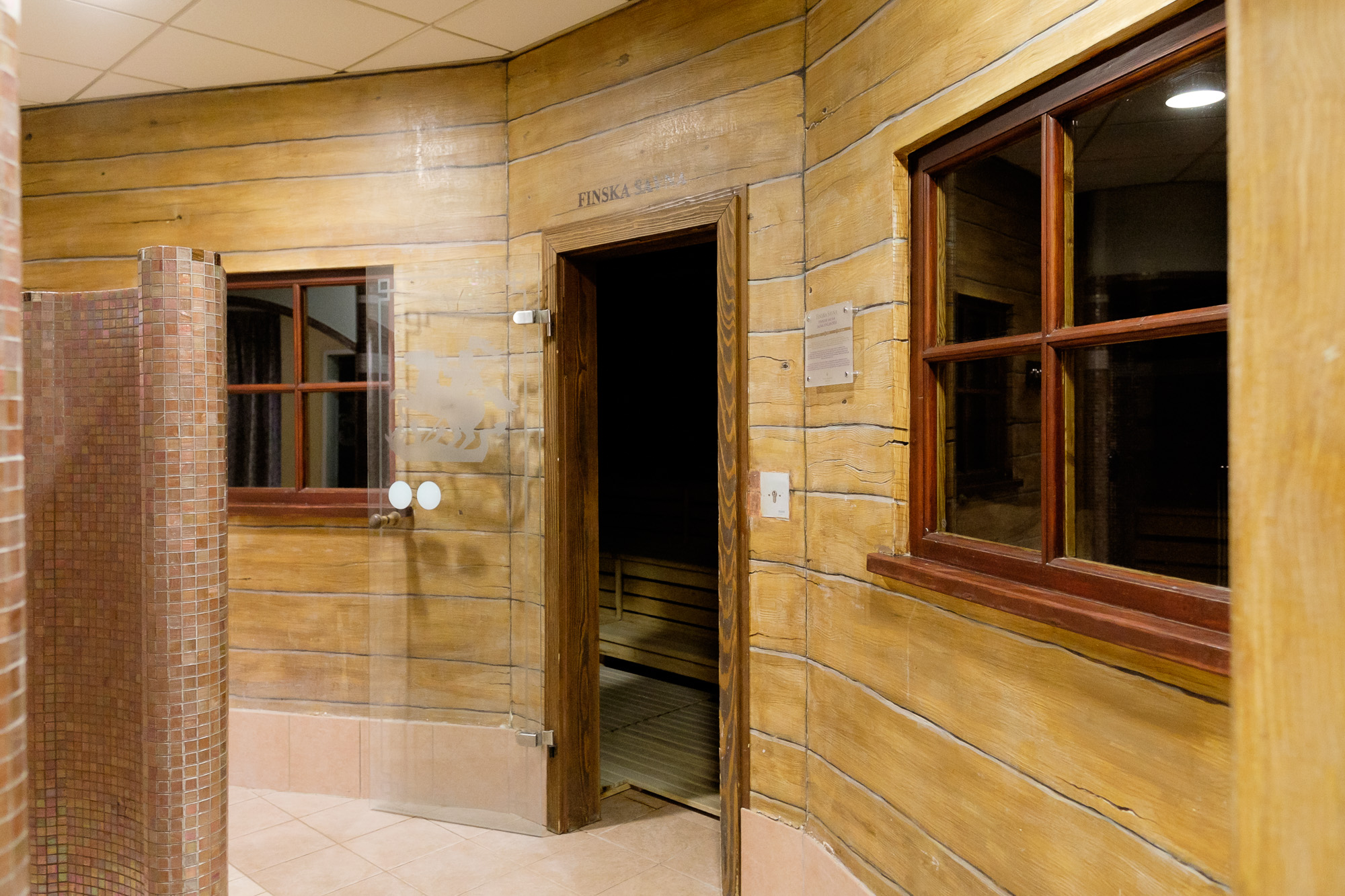 Once I leave this little paradise, I start feeling extremely hungry and I have two choices: or the bar with a selection of raw food, fresh juice, fruit and organic food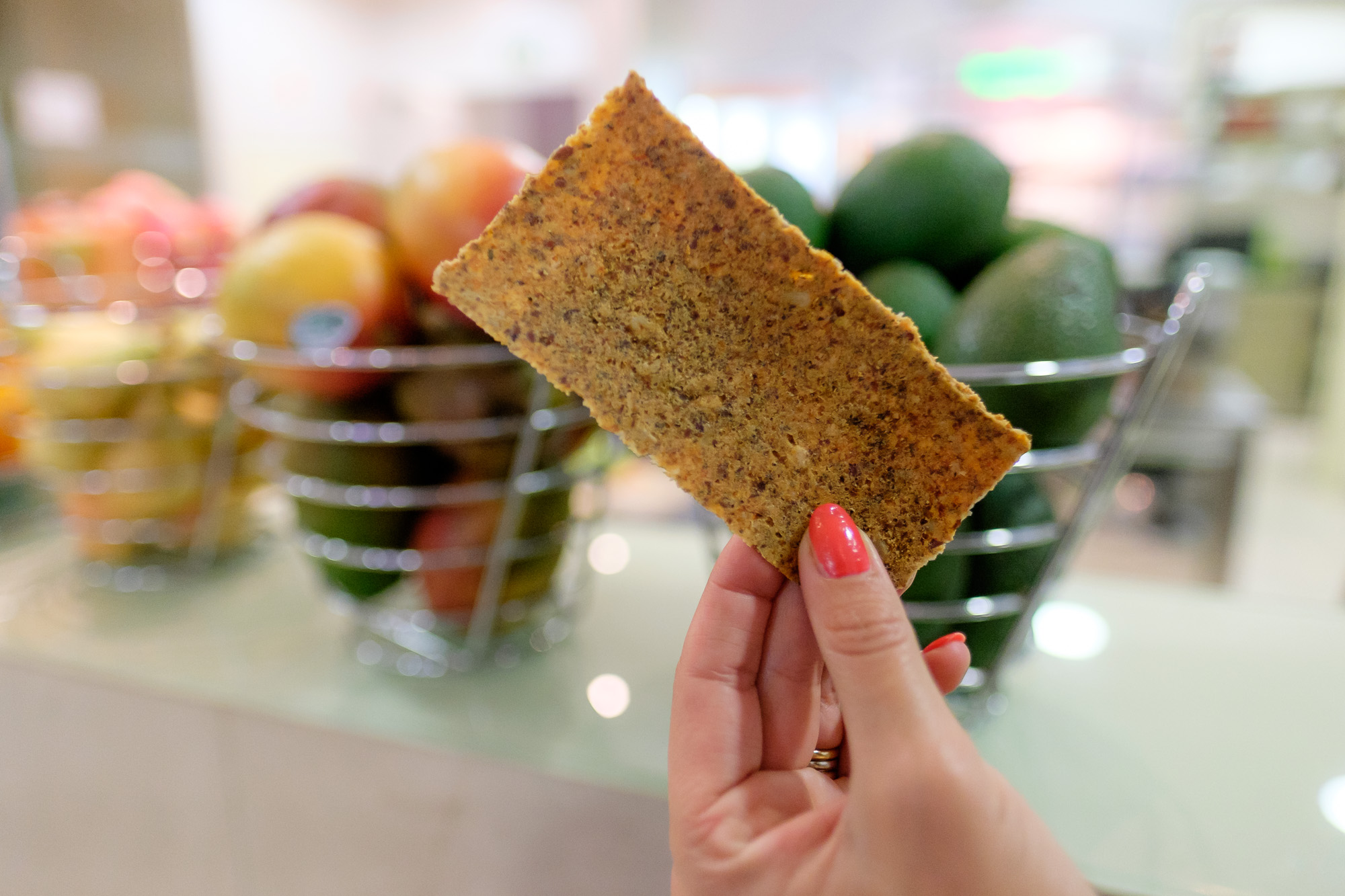 or the Cafè Central, a bakery that has freshly baked cakes everyday, like the famous chocolate and Pirano salt cake; obviously I opt for the bakery, even if when I get there the cake is already finished!
I comfort myself with a rice cake without animal fat, made with a walnut pastry, rice milk and fresh fruit and I accompanied it with a slice of caramel cake, with hazelnut pastry, caramel cream and chocolate and hazelnut biscuit.
And I couldn't miss out on a single portion of sugar free stracciatella! I find out that it's perfect for diabetic people, because in this bakery they are particularly careful about all the raw ingredients, the manufacturing and especially about our health and wellness.
I end my wonderful snack with a pumpking and carrot sugar-free juice that the Cafè Central suggests, and that is made by a small local producer..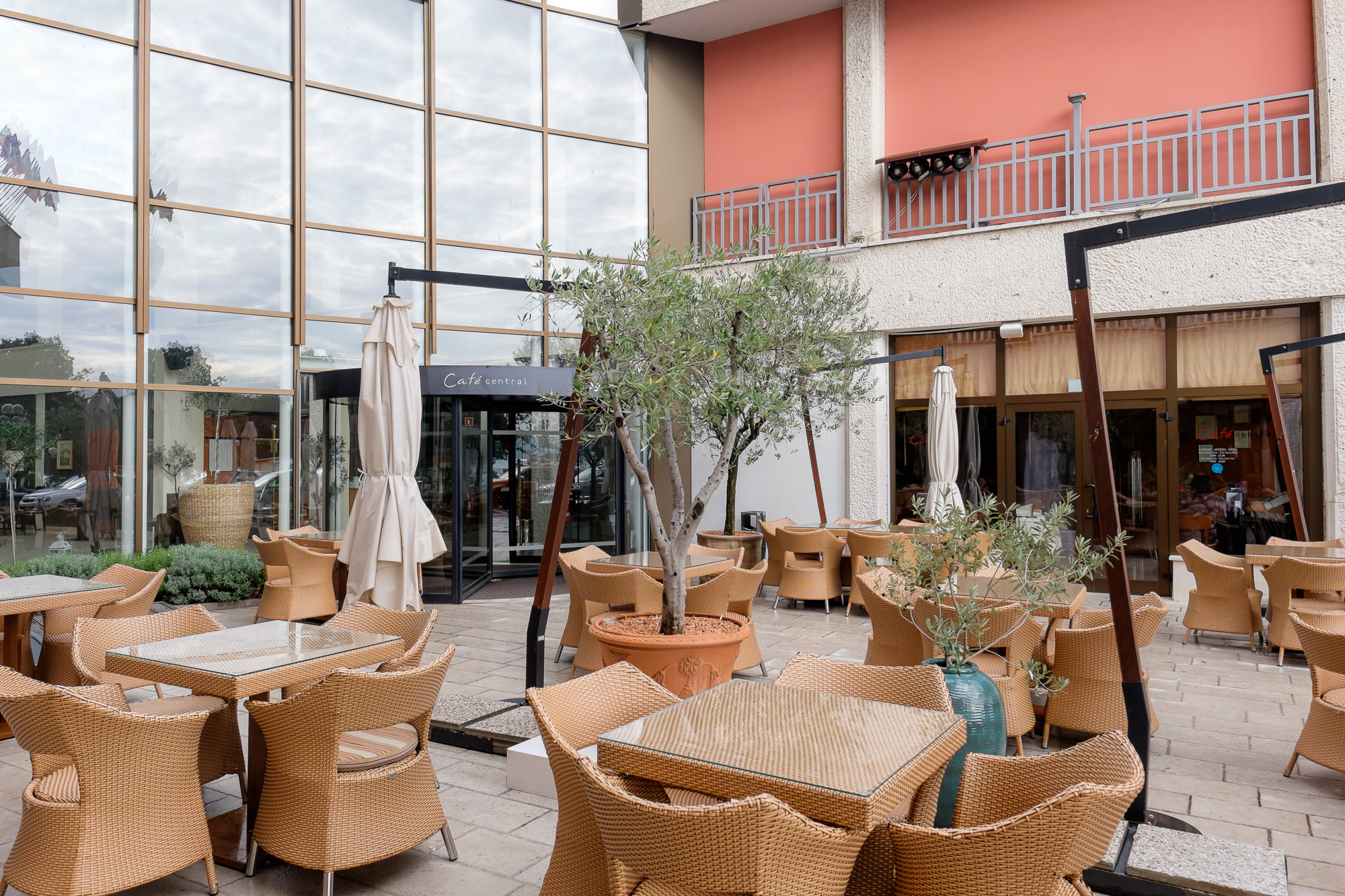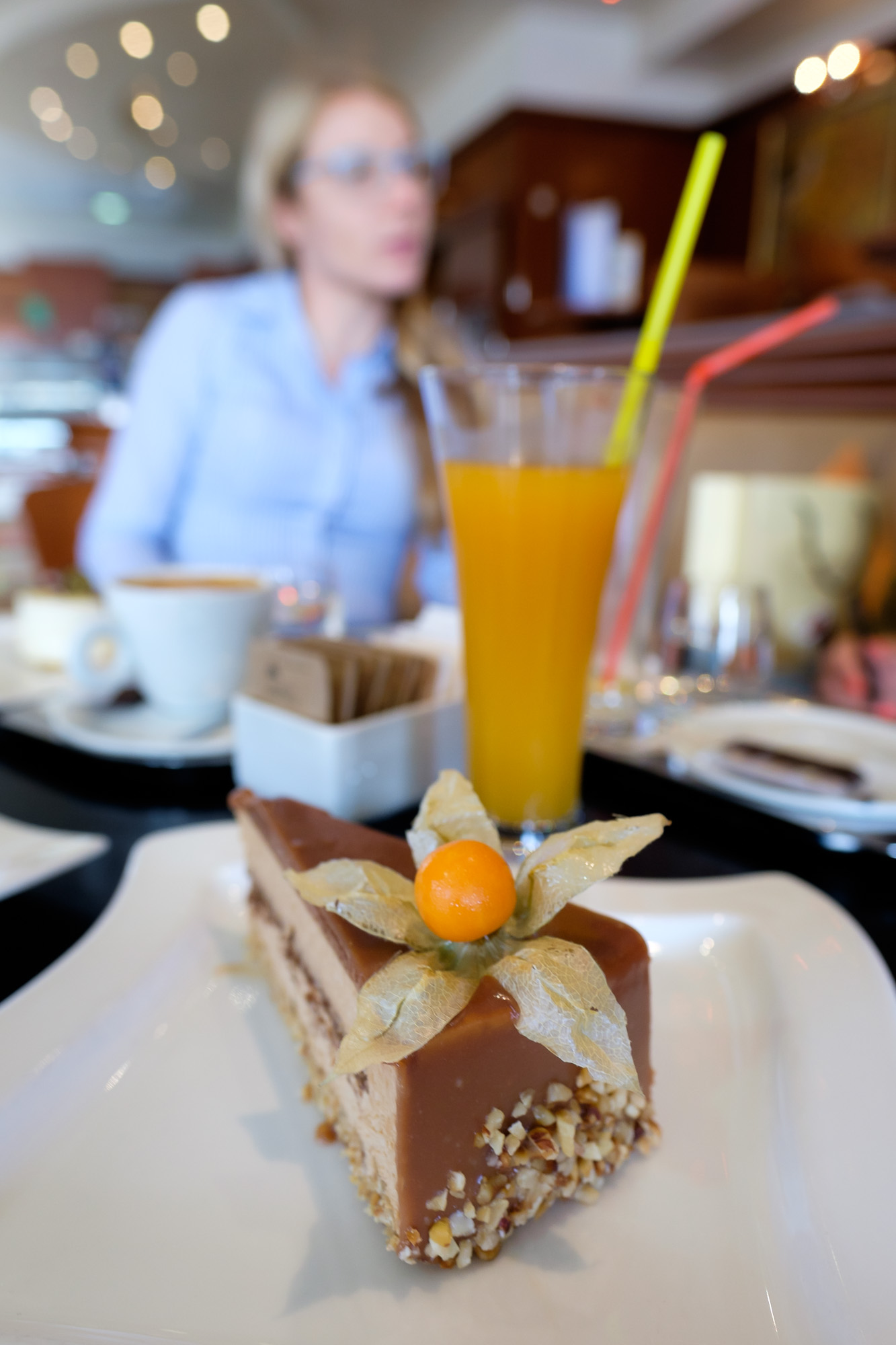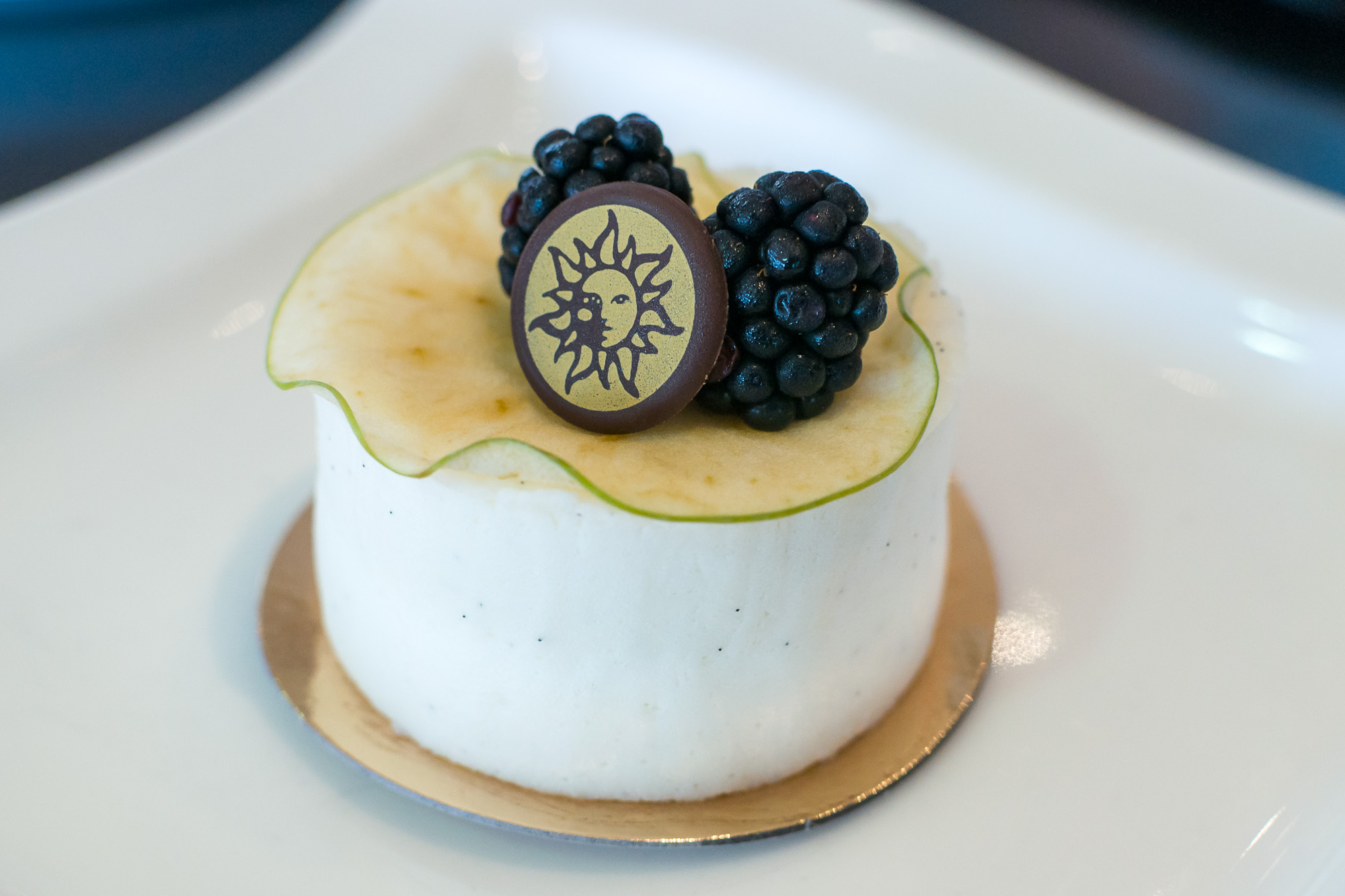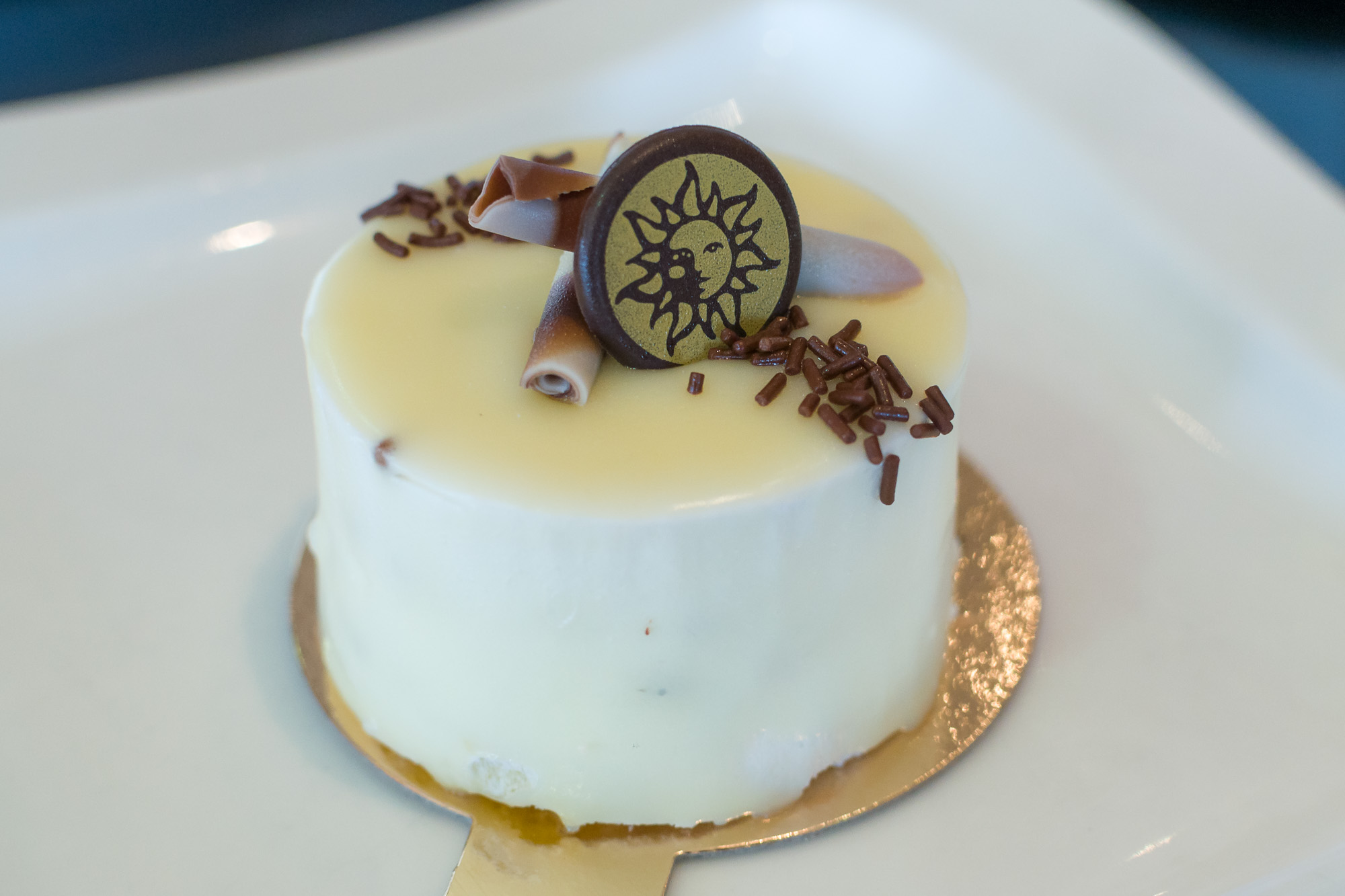 After a sunset walk, it's already dinnertime and I can't wait to taste a few local products, so I find Istrian Tapas.
But this is another chapter of my Portorose experience, so I'll ask you to be a little patient because this is such an interesting experience that I need to dedicate an entire article to it.
And now, dear negative ions, recharge me for the upcoming winter please!
Ph. Andrea Zangrando