As usual I'm off to discover new places, always different and particular and sometimes unexpected!
My destination is just 20 minutes from home, but I'm heading there with the curiosity of an explorer because I've never been to this area but only to Izola, that faces the sea. Korte is about 8 kilometres from Izola and it's the largest town of the hinterland: about 224 m above sea level, it offers an incredible view of the surrounding countryside and of the salt mines of Sicciole.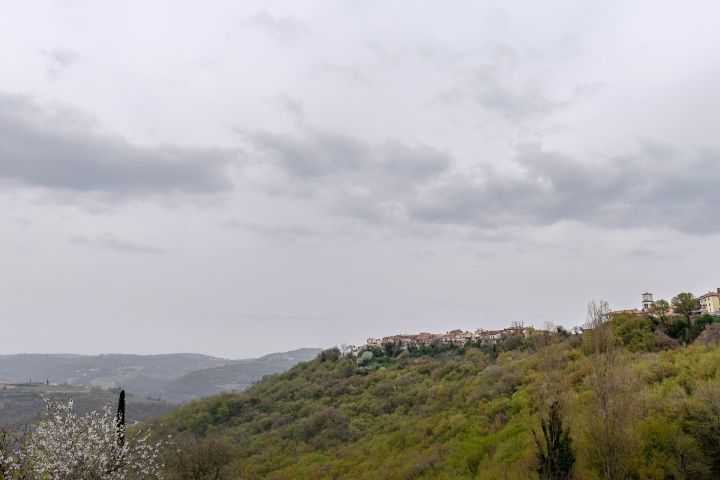 From here I see a lovely stone house with large glass doors facing the hills. It's Hiša Torkla, the restaurant I'm going to tell you all about!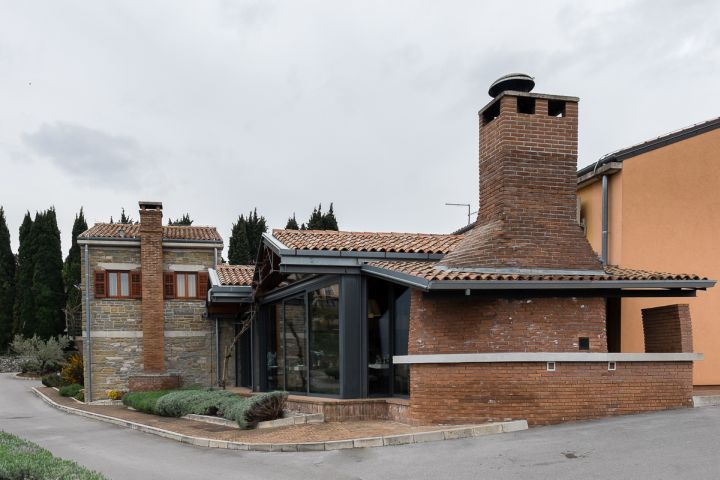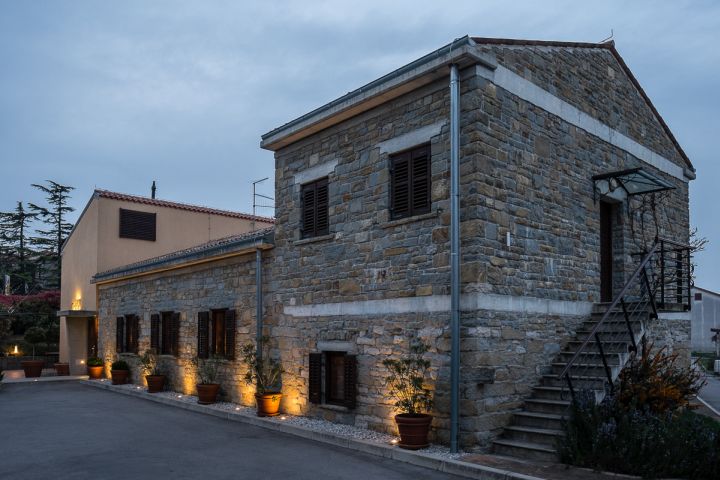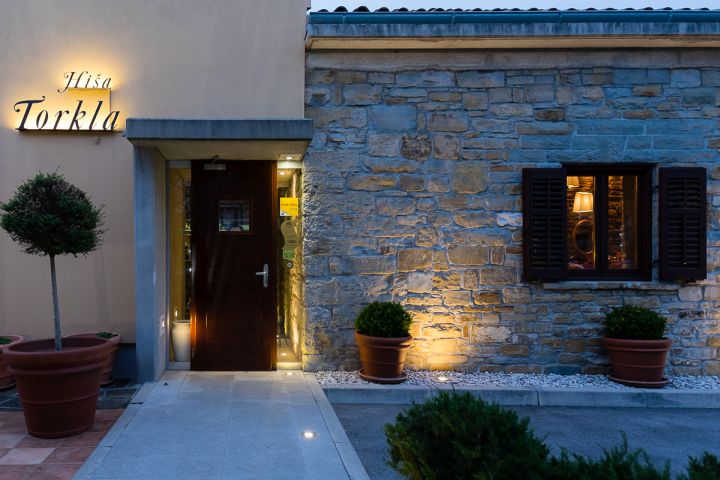 An old olive-oil mill from the 19th century, now completely renovated, with a private hall with a fireplace, a large room where modern furniture mixes with the stone walls from and which you can access a terrace that has been turned into a veranda. The large glass doors create a feeling of being immersed in nature, with green hills, fruit trees and vines: a Slovenian paradise.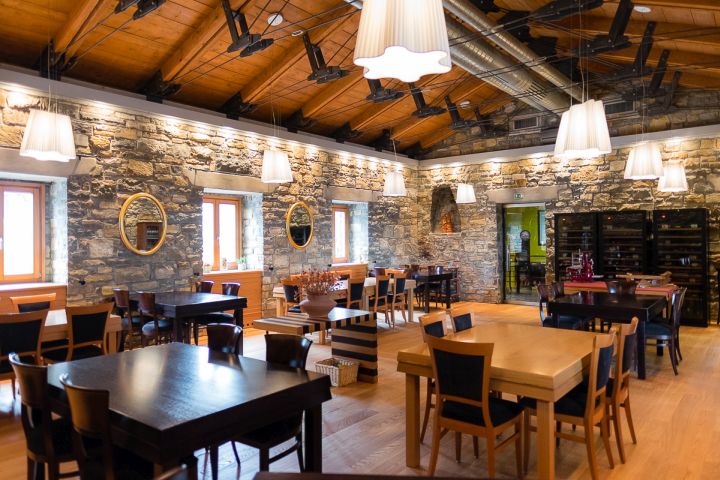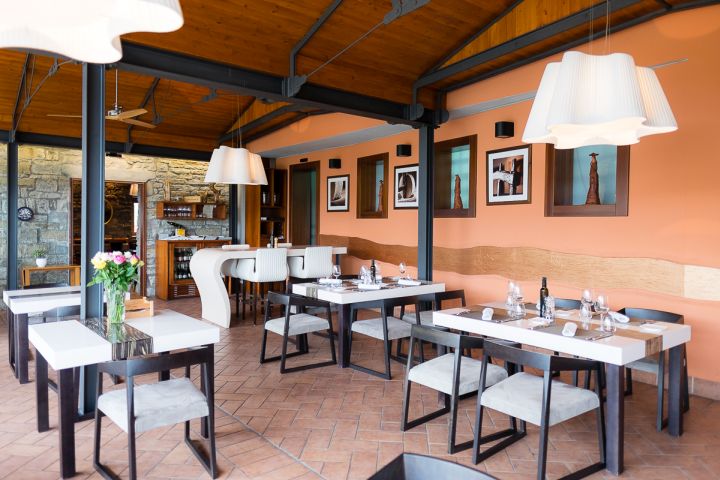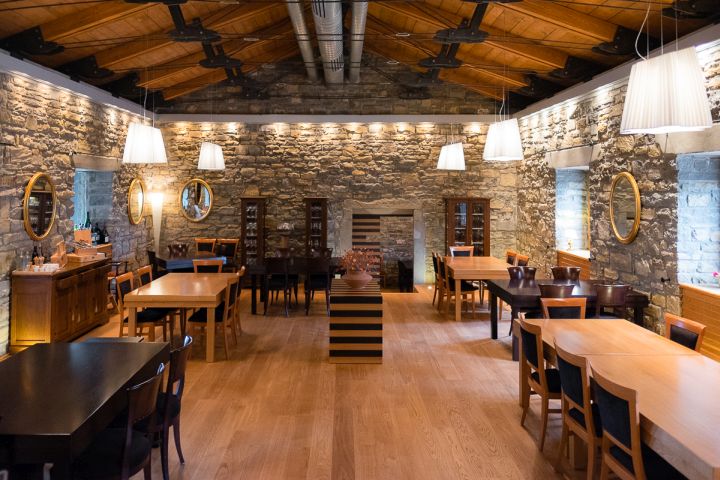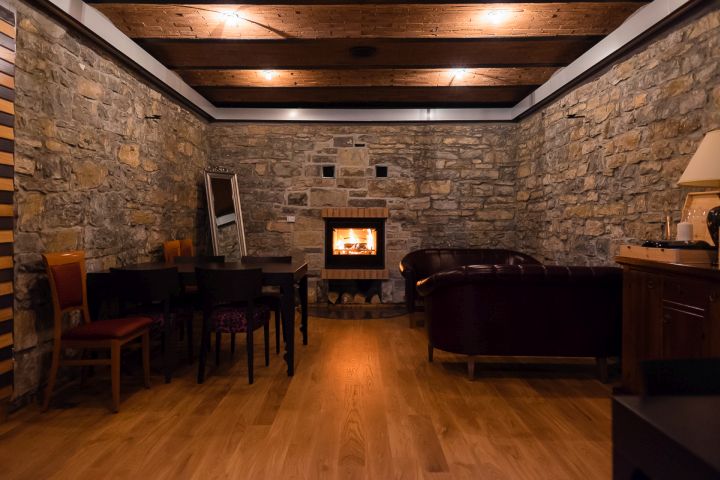 The large fire place dominates the veranda, and this is where the Chef Sebastijan grills his Australian meet, like the Black Angus that is so good, it melts like butter in your mouth.
I also meet Andreja, Sebastijan's wife, a lively woman that shows me their kitchen and tells me their story. Before Hiša Torkla they ran a hotel in Bovec and three years ago they moved here, renovating an old restaurant.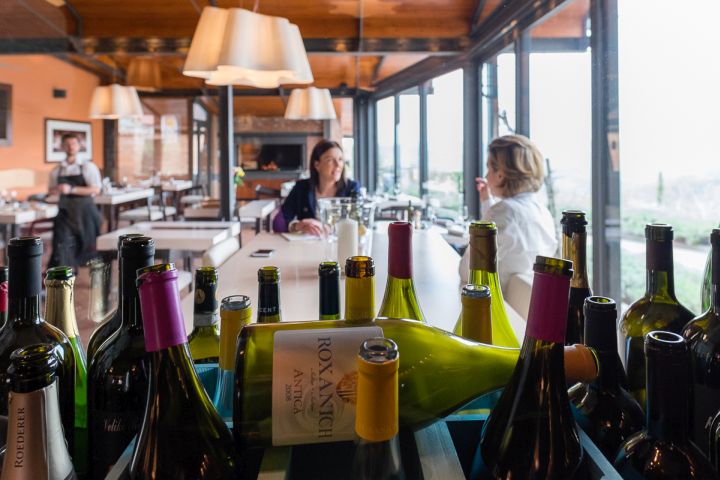 The cuisine follows the seasons and their best dishes are their grilled meats! They also have some fish dishes, but guests usually request the meat.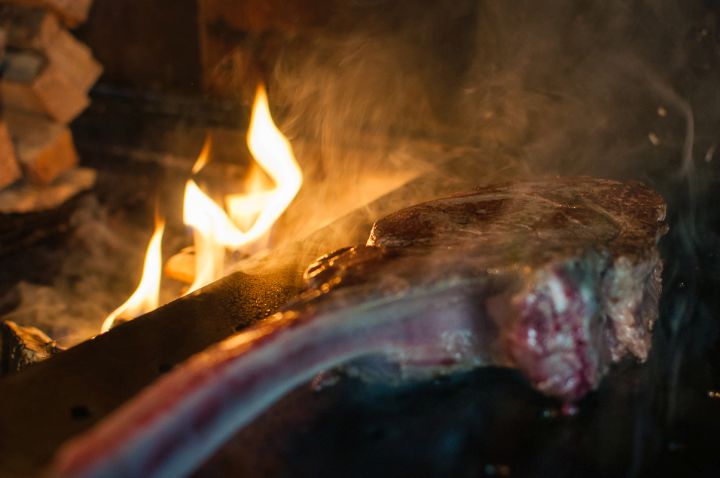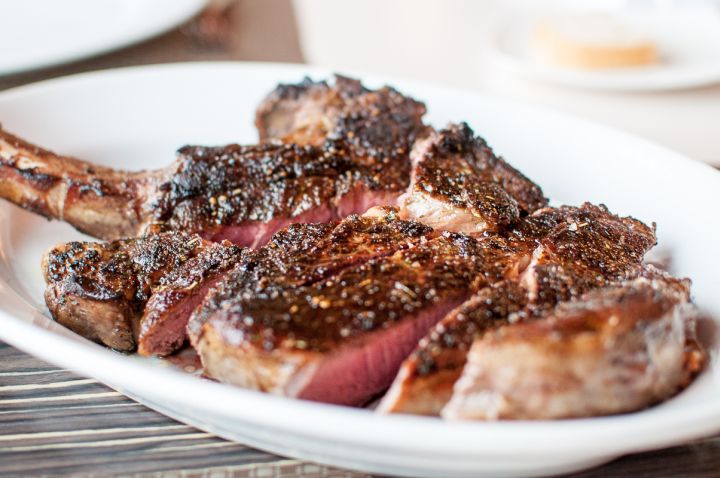 It's time to start my dinner, with a homage from the chef: a pâté of chicken liver and black truffle, served with red onions and great bread (Andreja tells me that his mother makes it herself)!
A perfect balance of tastes, it's the introduction to an unforgettable dinner!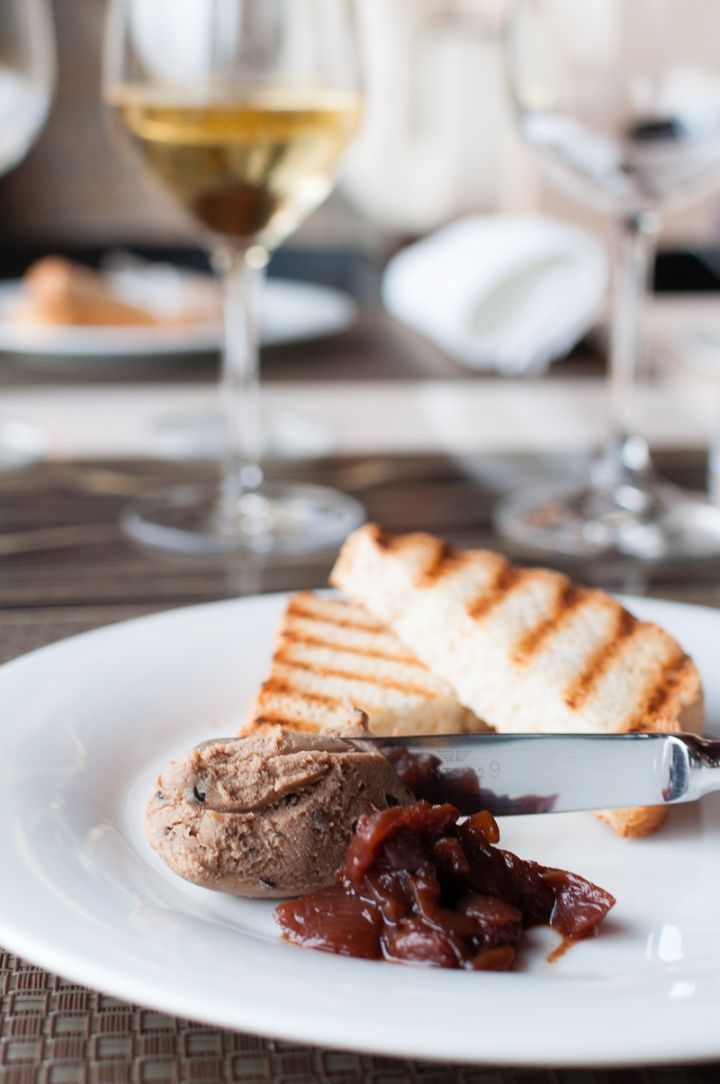 I was expecting a dinner with meat, but what I got was a dish of marinated red tuna with avocado cream, sun-dried tomatoes, olive oil powder and lemon.
I don't mind it when my expectations are not met, I love surprises…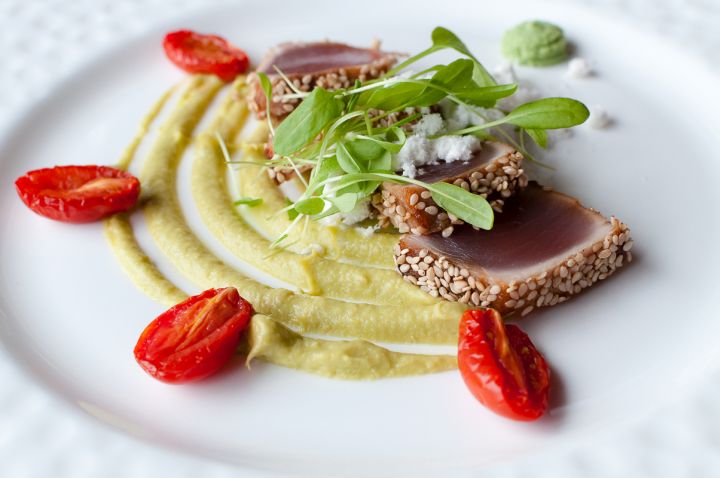 For the rest of the meal there is a constant shift between sea and land, probably because of the location: a sea location but in the hinterland!
The next dish looks exactly like a hamburger but the meat is raw .. it's the tartare! On a cream of wild asparagus, pepper cream with quail egg and spicy salt. A truly excellent dish! Seasoned with mustard seeds and released the unique flavor of good meat, perfectly seasoned.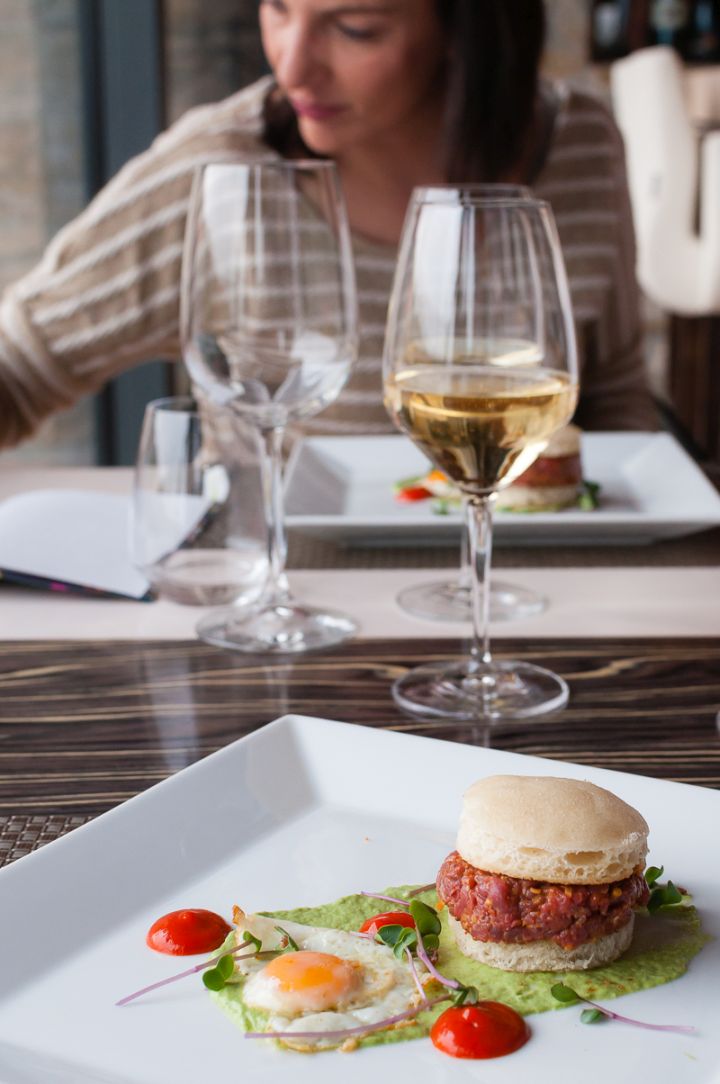 I smell celery and in fact it's the main ingredient in the next dish: scampi from the Gulf, on a bead of lard, artichokes and celery mash.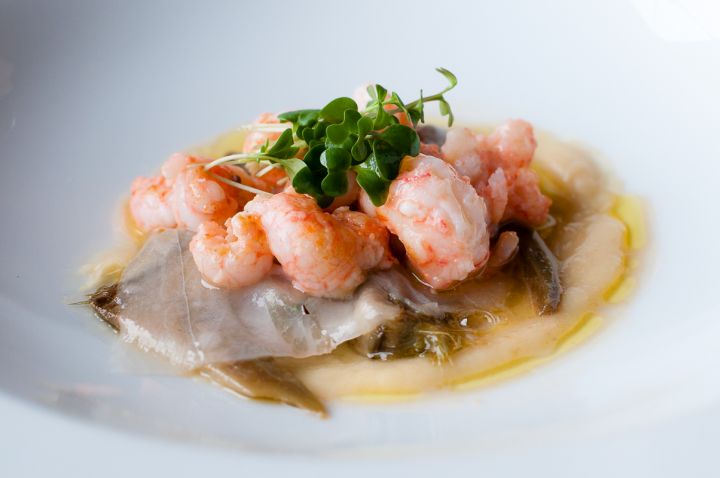 The next dish is scallops from the Adriatic matched with Patanegra lard, on a bed on lemon and asparagus mash, a contrast of flavors that are perfectly balanced with each other, wonderful!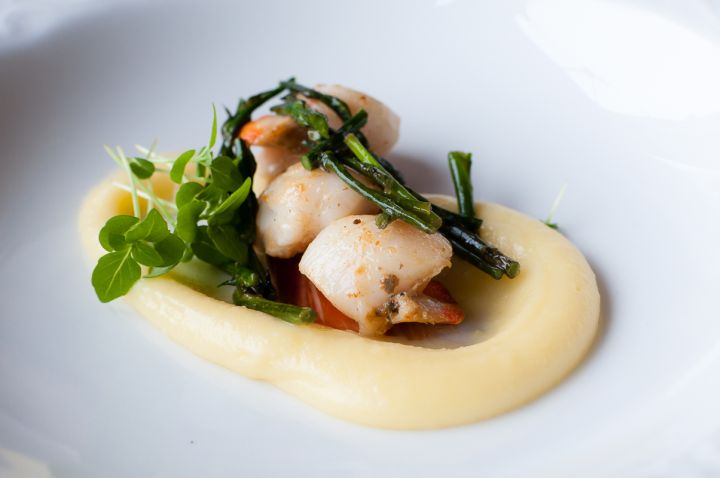 Time goes by nicely as I chat a little and eat, and looking around I can even enjoy the season with its colours and flowers.
Next moment I look down and… all the scents of the season came from my dish! A ravioli with smoked ricotta cheese, peas, carrots, asparagusand wild garlic completely wins me over!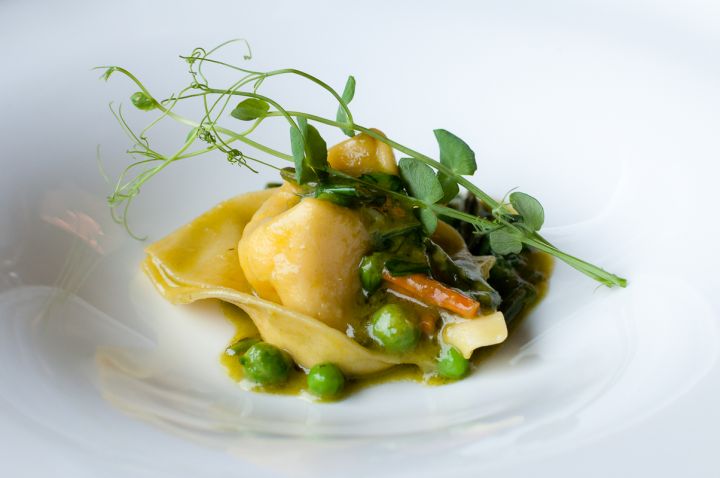 This lovely evening in this wonderful place have completely regenerated me and I can't wait to tell you all about this new place! I can't even wait to get back and I'm already texting my friends and cuisine lovers like me, because you all must know: this place is just to good and too beautiful! I also must add that this season even brings the best out of the place, the scenery is wonderful!
But we're now at the end of the meal, almost time to say goodbye. I really enjoy the place: I feel at home here, a place where you can spend hours without realizing time going by. Luckily we still have the final treat: chocolate cake with raspberries and chocolate and raspberry ice-cream, a gift for all my senses!
There's not much left to say, at Sebastijan and Andreja's I really had a lovely time, a lovely surprise, and obviously I suggest you go and try this wonderful new place!
I was almost forgetting …  how much is it all?
Here is what their tasting Menù suggests:
3 courses 33.00 Euro
5 courses 46.00 Euro
7 courses 58.00 Euro
You have all the right information, there's nothing left to do but go there and see what you think about it! 🙂
Ph. Andrea Zangrando