I wasn't even able to ask my first question before Filip Koletnik started telling me all about his wine.
"I don't consider myself a classic wine-maker, more a wine creator. I started more than six years ago and I'm now at my fourth harvest. My wine comes from the grapevines of the Sirk family and it's then refined in their lovely wine cellar.
What was your goal when you decided to start producing wine?
"I strongly believe in quality, that's why I always select the best grapes, strictly collected by hand, and then I let them macerate for 40 weeks in French tonneu. The maturation lasts 14 months, strictly with local yeasts. The final step is to bottle the wine in the magnums at full moon, without any filtration.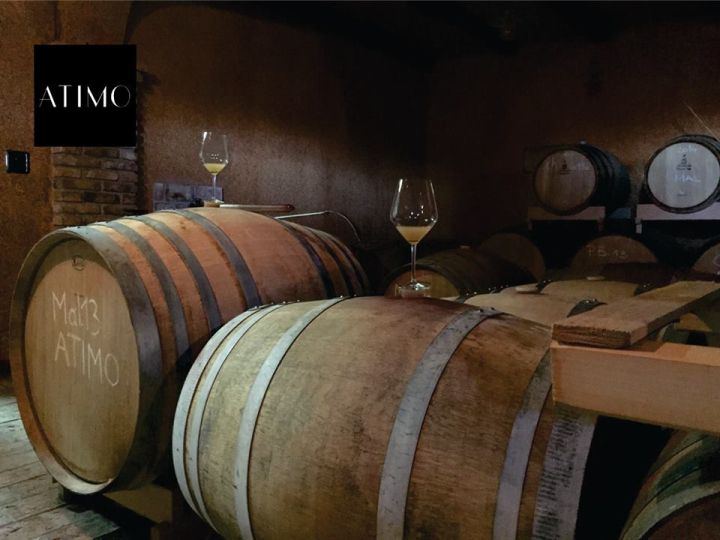 I discovered it's a niche product, with only 1000 magnum bottles per year.
"Yes it's a small production, the bottles are numbered, we are now drinking the number 888 and the grapes that I used this year were for 2/3 chardonnay and 1/3 malvasia: I believe these two grapevines reflect nicely the territory of Brda (la Ponca).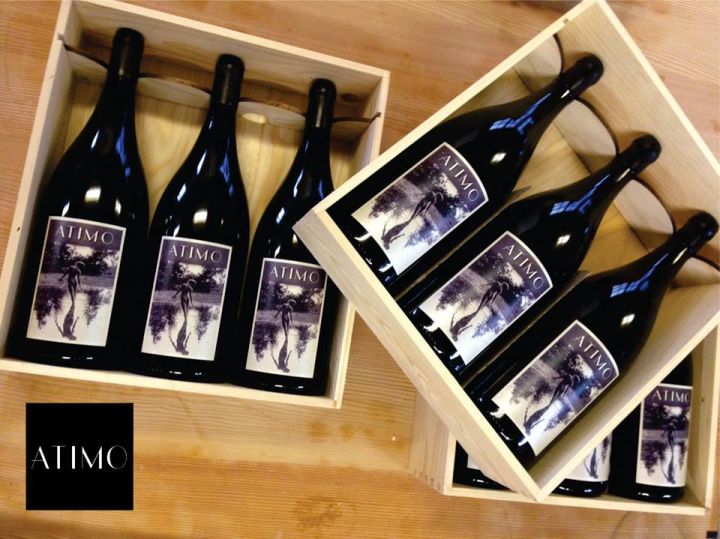 Why did you decide to bottle your wine in the magnums?
"It's the perfect shape and size because it offers the proper refinement and the best maturation process, also ATIMO is a wine to be shared, in fact you might have noticed it's the anagram of TI AMO, so you should definitely not drink it alone!
Even the label is very particular.
"It's a photograph from 1907 of a unique Moment, that will never be repeated. My wine is like that photograph: natural, spontaneous, produced by Nature, simple and especially a wine that thrills."
ATIMO has an almost veiled look, scents of citrus and honey are prominent, banana and vanilla and it ends with a sweet marzipan note. The taste is long, intense and persistent, and it leaves notes of pastry, honey and thyme that balance the strong mineral flavour.