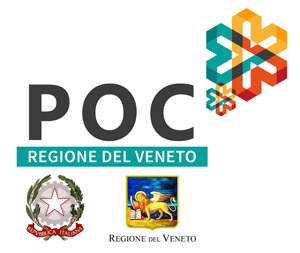 Treviso is an evocative and enchanting city, full of interesting places that embrace culture, history, landscape, and food and wine: this is an incredible area, rightly renamed as the Garden of Venice; for such name is probably complicit the very close ties this city had with the Serenissima.
Afterall, Treviso's history is that of a city born on water, too: if you happen to be in these parts you will stroll through many wharves, starting from the Botteniga river that opens into various irrigation ditches. And, like Venice, Treviso too had an ancient port: hence the reason for its evocative nickname. The Garden of Venice? If so, it is because of its lush countryside, where Venetian nobles had their villas built.
Then who am I to say no to the call of this place? Here I am with Treviso and the Garden of Venice, ready to discover an area among lush greenery, wonderful villas, wine producers, and much more. But let's go step by step.
Where to sleep?
The proposals could potentially be endless. I've tried to group a few that could satisfy all needs.
Looking for an apartment with parking in downtown Treviso? I'd definitely choose I Home Hub Immobiliare. They have lots of apartments, of various sizes and scattered here and there around the city. This was my choice, and I can assure you that the comfort, cleanliness, and environment were really top notch! The same business also manages apartments in Padua and Venice, and the care they take of their guests is the best!
For a business and Bike Hotel in Mogliano Veneto, I recommend The Foscarini. If you're looking for the perfect combination of comfort and convenience, this facility is the one for you. The catch? They are also wine producers, ergo you'll have the chance to sample some good sparkling wine and take one (or more) bottle(s) home with you.
Business apartments? Palazzo Brando is just a two-minute walk from the train station; they offer furnished one-bedroom or two-bedroom apartments (with parking, which never hurts). Also, you will find boxes with typical local products to welcome you, which are fully customizable.
Looking for a hotel that will regenerate your senses? Go for Villa Cipriani in Asolo, without a doubt: this place is a paradise that will catapult you into the good life of the 1960s. Here you can enjoy a swimming pool overlooking the Prosecco hills and Mount Grappa, a bistro, a restaurant, an enchanted garden, and furnishing that will leave you speechless!
Where to eat?
In Monfumo, 4 minutes away from Asolo, make a stop at Locanda da Gerry, it's a must. As soon as you enter, you'll be enraptured by a royal open kitchen. With exceptional dishes ranging from meat to fish, amazed tastebuds are guaranteed, here. I fell head over heels for their game.
In Fregona, at Albergo Ristorante Fratte, you can instead rediscover the goodness of baccalà alla Vicentina and enjoy a homemade dish of tagliolini with game ragout (the taste… I was moved). I went there on purpose!
Oh, and what about the platter of cured meats that doesn't only serve you simple salami, ham, and cheese, but also offers Porco Cervo, which combines pork fat with lean venison, wild boar ham, and cheeses aged in wine marc and beer… I was amazed.
Let's also stop in Castelfranco Veneto at Agriturismo dal Moro. We're in the paradise of aromatic herbs, hospitality, family-like atmosphere, and grandmother's dishes. An example? The bean soup with pasta, the bigoli with duck, the tagliata from the house heifers, the frittata with eggs from their chickens and the side dishes with vegetables picked from their garden!
And let's end with another agriturismo, namely the Rechsteiner. We're in Oderzo, and here 90% of what you'll bite into is from the house, starting from the pheasant cooked at a low temperature with its crispy skin and soft, succulent meat… I'll have to go back and eat some more, it's just addictive.
And yes, the bigoli with duck ragout will knock your socks off, but be prepared for some truly challenging portions! Watch out, though, because you'll find it open only on weekends (and you can also stay overnight if you want, since they have rooms).
What about tastings?
There are two wineries I want to tell you about.
A small one (it has six hectares) in Conegliano, which offers natural wines. I am talking about Mon Ban by Matteo Bisol! I found very funny the bottled Glera without bubbles, in the still wine version. Questo non è is the name of the wine left to ferment spontaneously, unfiltered, and to which was added only a minimal amount of sulfur dioxide at bottling time (in a Rhenish bottle, as per tradition). The second wine is Questo neanche, a Colfondo.
For those of you who don't know, Colfondo is a religion in Valdobbiadene! It's the wine one drinks among friends, a simple, drinkable, sparkling wine that comes from a second fermentation in the bottle, at the end of which the yeasts remain at the bottom. In interpretation, we start with a spontaneously fermented wine with a few days of maceration and no addition of oenological additives. The wine then undergoes malolactic fermentation and, of course, isn't filtered. At this point one must wait for the new grape harvest to add the wort, which will provide the sugars and yeasts needed for the second fermentation to happen in the bottle. A wine to drink in sunshine, in rain, and even when it snows or it's foggy outside. In short, a wine to be drank all times.
What about the second winery, you ask? Well, we have to move bakc to Oderzo to Rechsteiner. Yes, your memory isn't failing you: I took you there just now for the agritourism… now let's move on to the winery, where there isn't only Prosecco Brut Doc, but also a very good IGT Veneto Pinot noir, a Tai Doc Piave, and a Manzoni Bianco Doc Venezia.
Yet, let's not forget their RECHSTEINER RISERVE, a true flagship.
Bottled only in the most favorable years, and following a careful process of selection and vinification, the Riserve represent the ultimate oenological expression of the Rechsteiner house. They offer two structured, velvety, and pleasantly intense wines: Dominicale Rosso and Dominicale Dolce, the former excellent with red meats and game, and the latter perfect with cheeses, desserts, and dry pastries. We close the presentationwith a Radicchio liquor and a Manzoni Grappa.
Do you want to know an interesting detail? Well, Rechsteiner isn't only about hospitality, with their agriturismo and eleven rooms, vineyard, and winery, but also a perfect place for weddings, thanks to the newly renovated barchessa, a three-hectare park for picnics and thematic tastings. No, I'm not done: they also have a vegetable garden and an educational farm that offers courses and internships for boys and girls. It's a whole world.
…and what about bike visits?
Always keep in mind that it's also possible to discover the beauty of Treviso and its surroundings by bike! And, why not, you could do so on a Gravel rented from Treviso Bike, following independently the itineraries proposed by Gravel in the land of Venice. More specifically, this is a project that allows participants to follow a route capable of stimulating all five senses: admiring art and culture, listening to the stories and testimonies of history, smelling the scent of nature, tasting the typical products of the area, and taking care of yourself, sharing the journey with other "riding friends" and facing the difficulties of the route. Each cyclist will thus be able to choose his or her destination, depending on interest and distance, and get there independently.
Yet, there are so many more things that could be discovered here, in the Garden of Venice. The problem's that my time is up, for now: my return to Trieste beckons, folks! I hope, however, to have delighted and intrigued you by offering new travelling ideas. So, I take my leave by wishing you good discoveries.
Chiara
Foto Michele Grimaz
"Treviso and the Garden of Venice" is a project related to POC funds.
"In the territory of the OGD" Cities of Art and Venetian Villas of the Territory of Treviso," was funded the Temporary Association of Enterprises (ATI) "Treviso and the Garden of Venice", dedicated to the development of national and international incoming tourism, in order to encourage the recovery of tourism demand in an innovative and lasting way thanks to the establishment of the aggregation of the most representative enterprises of the territory, favored by a real direction of the OGD.
The project has been made possible thanks to funding from the COP, the Complementary Operational Program 2014-2020.
Action 3.3.4 support for the competitiveness of enterprises in tourist destinations through interventions in the qualification of supply and strategic and organizational product/service innovation. (Sub-Action D) "Promotion".