During this period in the Region of Friuli Venezia Giulia, in the days of the 5th and 6th of January, we celebrate a tradition that has Celtic origins, adapted then to Christianity, and still in use today.
During these two days bonfires (called pignarûi) are built with wood and branches (and often they place a puppet dressed as a witch on the top) and burnt to celebrate the end of the old year and the beginning of the new one. The burning wood is a symbol of the year gone by, and the smoke that comes from it is used as an omen of the year to come: they make previsions based on the direction it takes. It's a tradition that is brought on by the elders of each village, that are the only ones capable of "interpreting" the message that you can read in the smoke. There's even an old saying that says:
(FUR)«Se il fum al va a soreli a mont,
cjape il sac e va pal mont.
Se il fum al va a soreli jevât,
cjape il sac e va al marcjât»
(IT)«Se il fumo va a occidente,
prendi il sacco e vai per il mondo [emigra].
Se il fumo va a oriente,
prendi il sacco e vai al mercato [a vendere il raccolto]»
(EN)«If the smoke goes west, take your bags and leave for the world [emigrate].
If the smoke goes east, take your bags and go to the market [to sell the harvest]»
While sitting around the bonfire you live a moment of conviviality in which all the community takes part. The tradition is to sip a cup of mulled wine (warm wine spiced with cinnamon and cloves) and eat the traditional pinza (a sweet bread made with corn flour, pine nuts, dried figs and raisins; the latter is a symbol of abundance, to make it a good-luck food).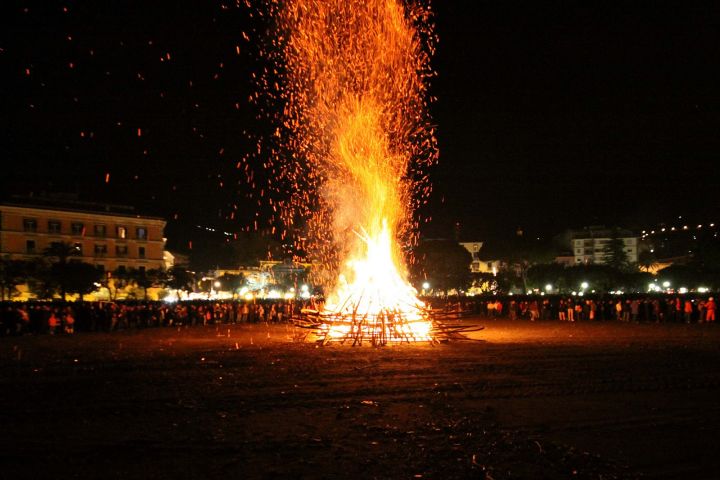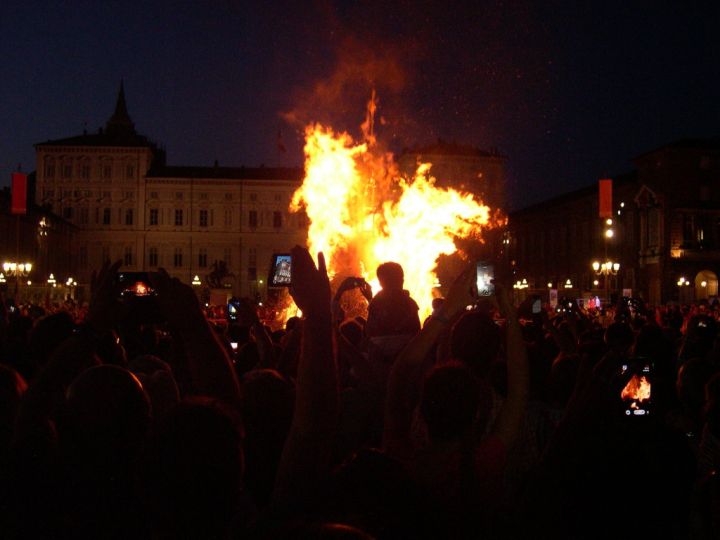 If you'd like to take part in one of the traditional pignarûl, here's a list of all the ones planned in Friuli Venezia Giulia.
Tuesday 5th January 2016
ANDREIS (PN)
Panevin

ARBA (PN)
Fogorata
ARTA TERME (UD)
La Femenate
BUTTRIO (UD)
Pignarûl

CASTELLO Caneva (PN)
36. Panevin Grant

FRISANCO (PN)
Falò Epifanico

ROVEREDO IN PIANO (PN)
Capon Cavin

SAN CANZIAN D'ISONZO (GO)
Seime

SAN GIOVANNI DI LIVENZA Sacile (PN)
Pan e Vin

TRAMONTI DI SOPRA (PN)
"Fù dala Befana" – Fuoco della Befana
VILLA VICENTINA (UD)
Cabossa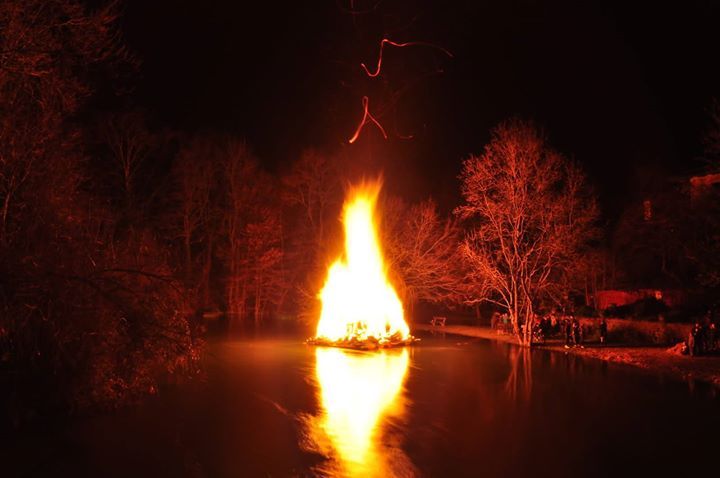 Wednesday 6th January 2016
FAGAGNA (UD)
Epifania

LUSEVERA (UD)
Polovin

MERETO DI TOMBA (UD)
Tamosce

OSOPPO (UD)
"Pignarûl a Riul" – Falò a Rivoli

PALMANOVA (UD)
Festa della Befana con il Pignarûl

PASIAN DI PRATO (UD)
43. Pan e Vin de Pifanie – Festa dell'Epifania

PRECENICCO (UD)
Pignarul e Lucciolata