By now I'm getting more and more interested in nearby Austria. And to think that until some time ago I knew almost nothing about this land! In the last ten years I have discovered instead that in this country there are not only mountains and folk clothes but there is much more 🙂
Now, not having a yardstick I can not tell you if what Austria has to offer has changed over time; But I can assure you that each of my "red and white" trips has led me to discover new things, some really special.  I just came back from a weekend on Lake Millstätter See, in Carinthia .. and how could I not tell you what to do there!? Here are some tips!
Boat excursion on the lake

For the lazy ones, don't worry, you will not have make any effort to cross the body of water with the oars. Gottlieb Strobl  will be your guide and the wooden rowing boats (built by hand!) will take you to discover the shore of the lake; here you can see beautiful bays and inlets with crystal clear water. In the background only the chirping of the birds.
It is the second largest lake in Carinthia after the Wörthersee (do you remember that I spoke in an article? ) but , with its 142 meters, is deeper than the latter.

The excursion, you will see, will be wonderful and relaxing. If, on the contrary, you love speed, I suggest you rent a motorboat (here are the details http://bit.ly/2KAlHG5 )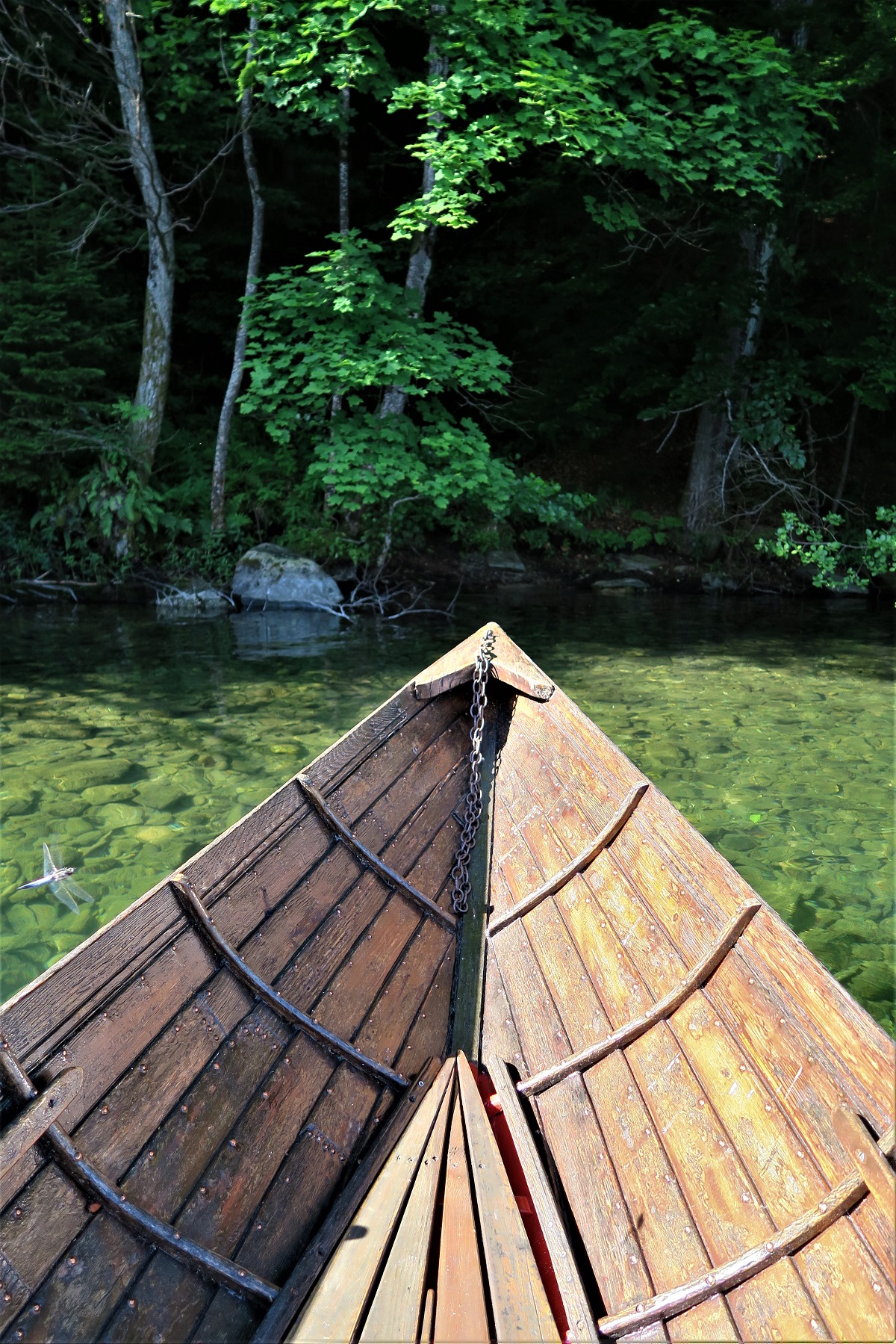 2. Dinner for two at the Hotel KOLLERs in Seeboden
If you want to conquer someone, I suggest you do it in the most traditional way.  In other words,  taking your partner "by the throat", of course! And what's better than a dinner on a small raft on the lake?
Seven courses that will take you up to the stars. I can assure you that the gastronomic offer is truly of a high standard. I have not tried dinner for two but I was lucky enough to have lunch at the restaurant of Hotel KOLLERs and I must admit that I was really amazed! The structure, which boasts 4 **** s (although for me it would be more!), Also offers its guests the opportunity to stay overnight as a couple on a vintage boat beautifully renovated (in the yard of Monfalcone!) .. .pure magic! I leave you the link for all the details : http://bit.ly/2MFPIlv
The structure, which boasts 4 **** s (although for me it would be more!), Also offers its guests the opportunity to stay overnight as a couple on a vintage boat beautifully renovated (in the yard of Monfalcone!) .. .pure magic! I leave you the link for all the details https://www.kollers.at/it/hotel-carinzia/1-0.html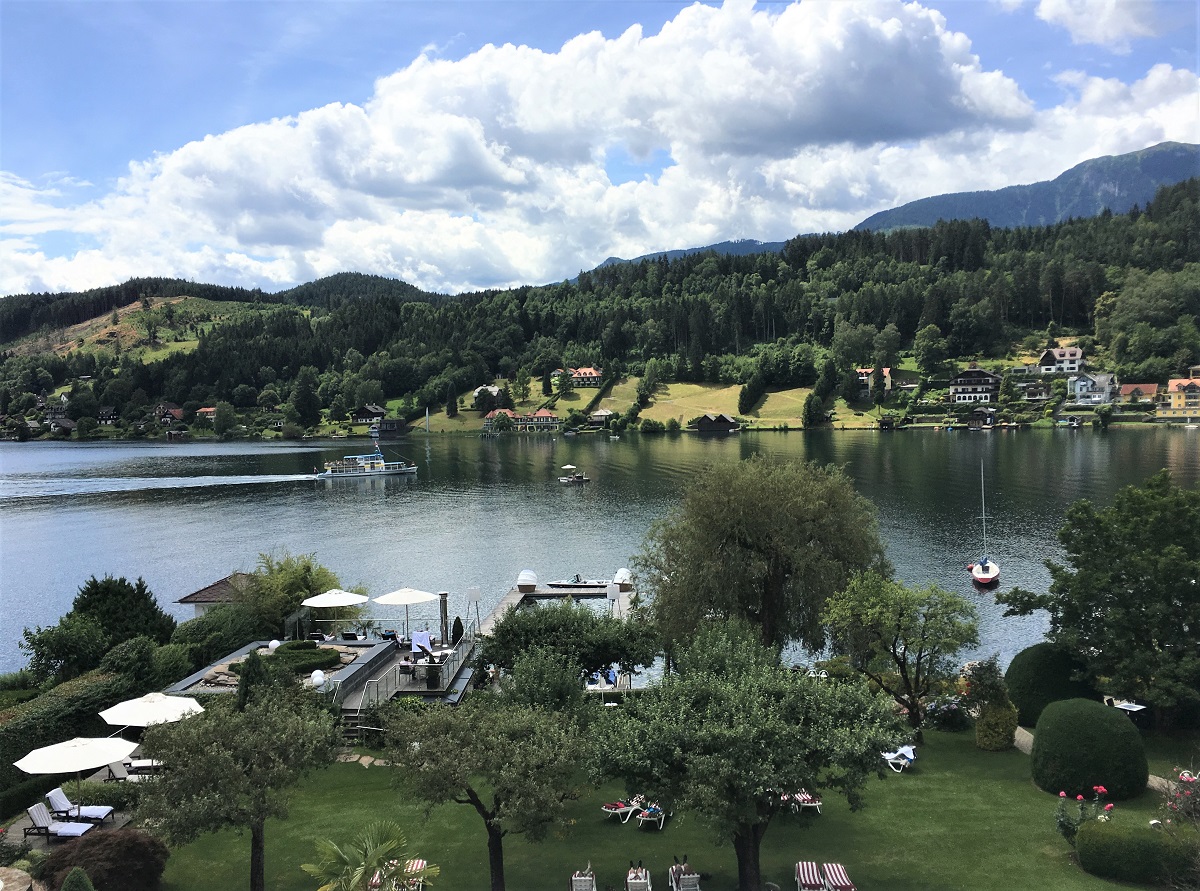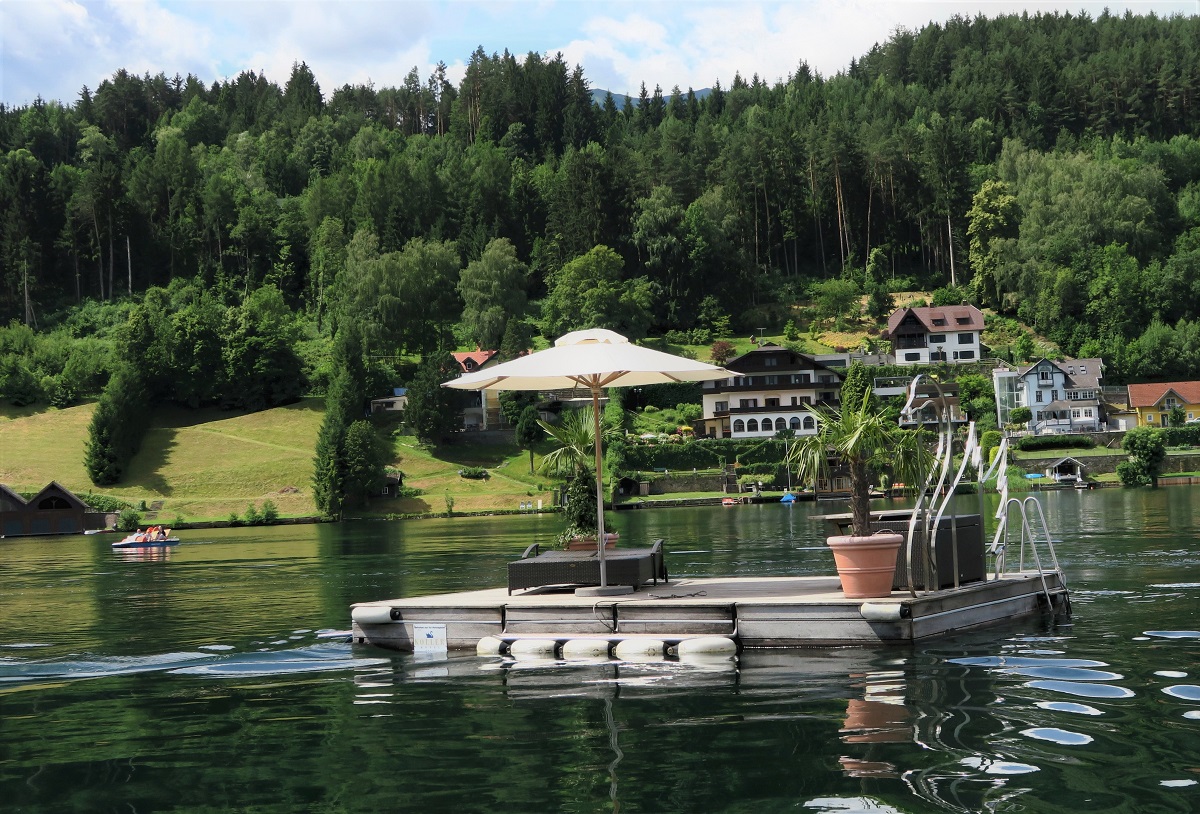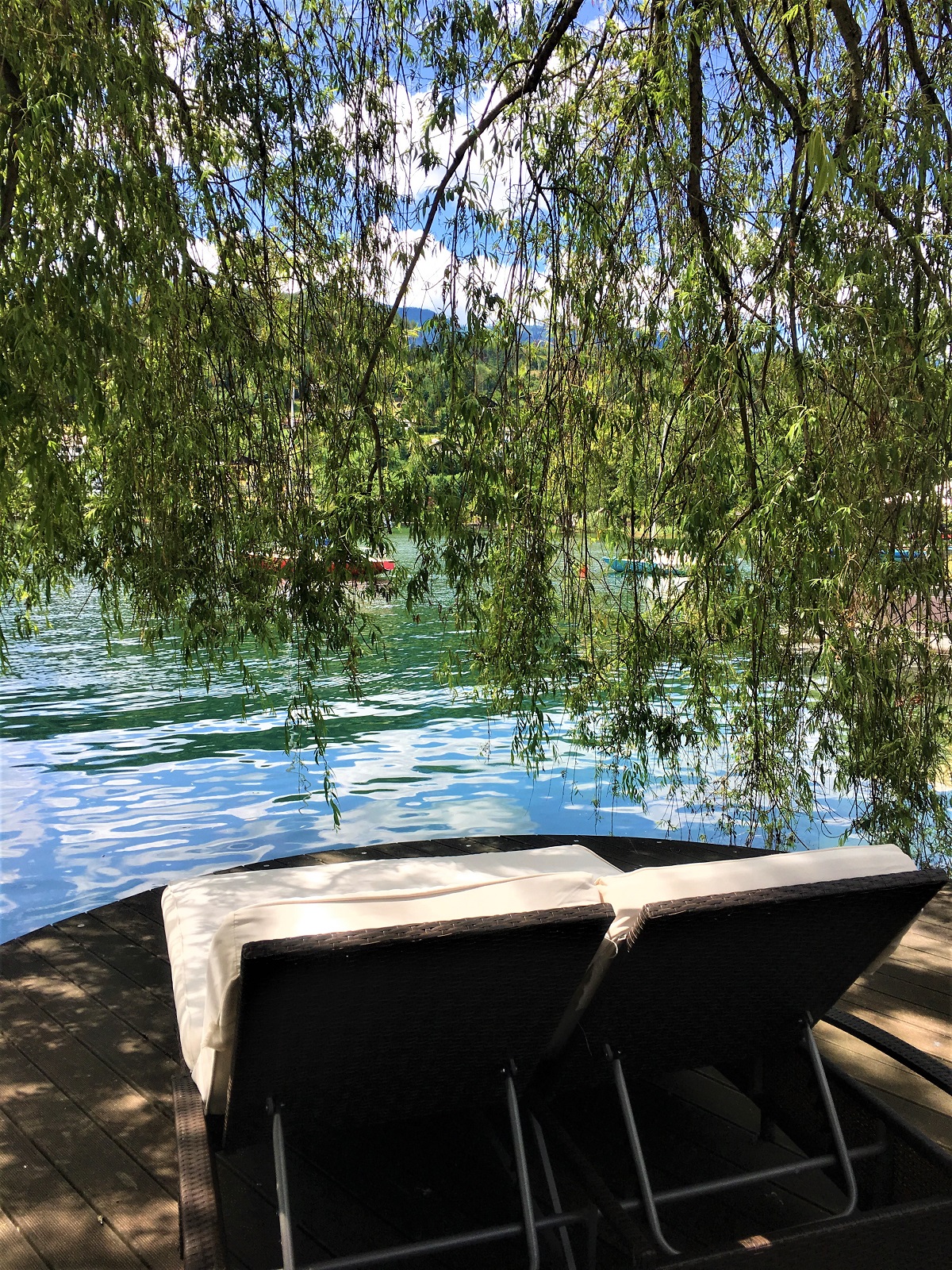 Dinner or lunch overlooking the lake at Buschenschenke
If your sweetheart loves the simplest things, your MissClaire will instead recommend a food and wine stop at the Buschenschenke Höfler !  From here you can enjoy a wonderful open view of the lake and sitting under the fronds of old trees, you will have the opportunity to taste the typical platter of cold cuts and cheeses of the farmer, accompanied by the classic apple juice or cider (an alcoholic drink obtained from fermentation of apples or pears).When there, pay attention because the sound of the typical bicycle bell will announce the arrival of the Schnapps (fruit and liqueurs distillates with herbs produced by the house).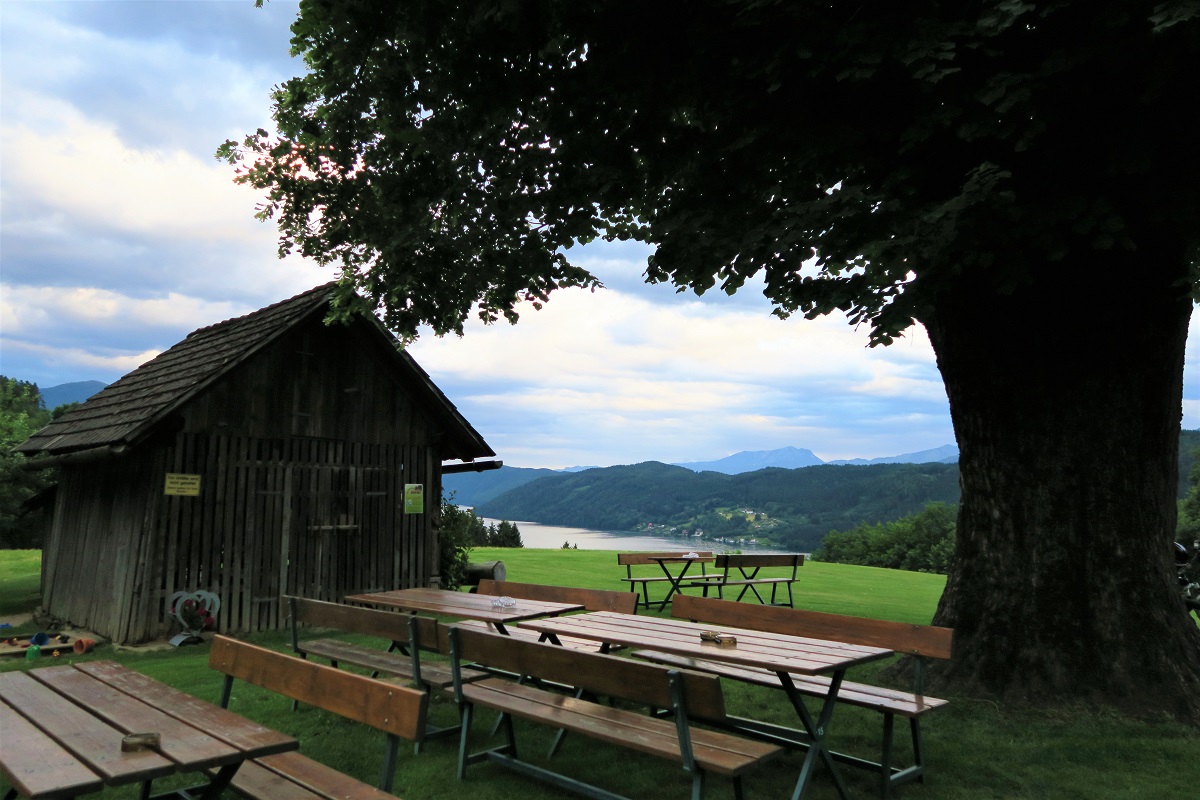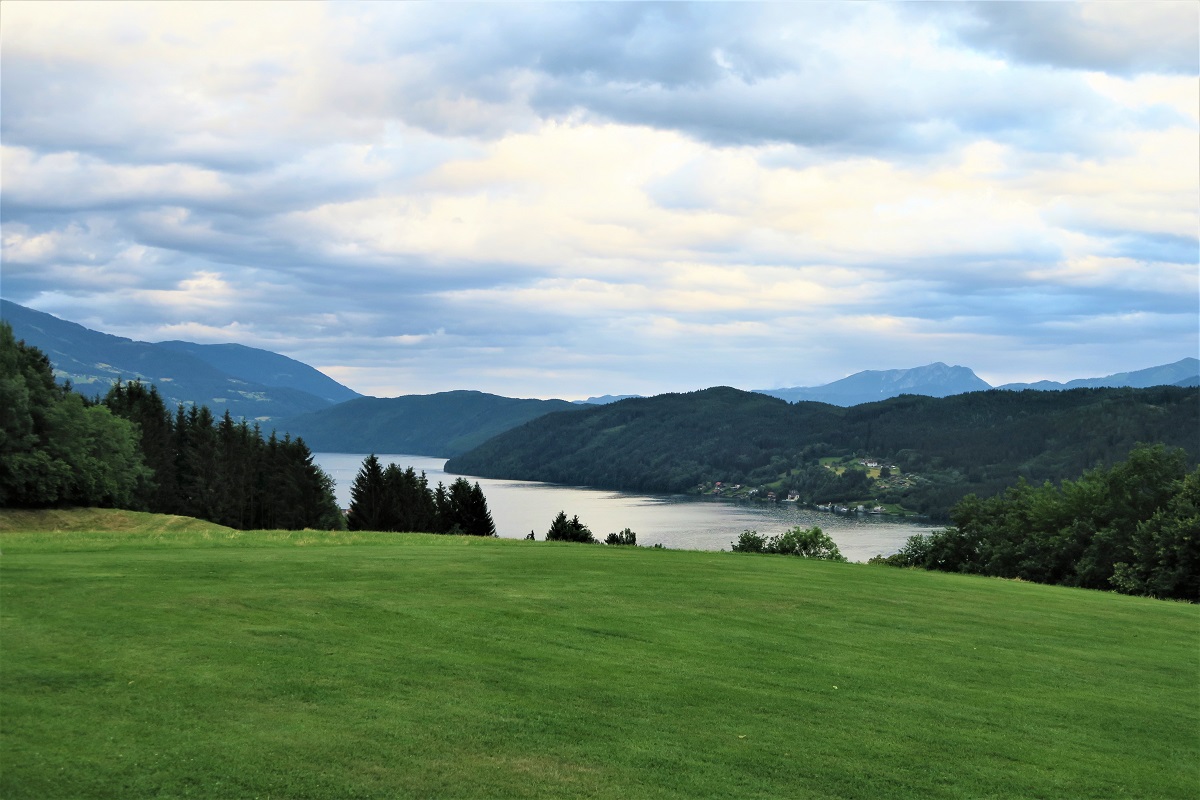 .Sleeping at the bivouacs "Under the stars"
When the possibility of sleeping was revealed to me, I have to admit that I did not know what to think; the word bivouac in my imagination was an isolated house in the woods, without water or light and with a couple of beds to sleep. But it's not like that at all!
"Bivouac" are really small chalets . Just inaugurated (in June!), There are seven mobile wooden houses located in different points of the lake and the forest. Each dwelling is close to a hotel and is managed by the hotel for dinner and breakfast.
I stayed at the Biwak "Sorgente" which enjoys a spectacular view and is only 200 meters away from the Alexanderhof ****. How does everything work? At check-in we reserve the time for the delivery of the dinner that will arrive on time in a beautiful picnic basket with lots of water and Prosecco!
A dream experience, I saw the sun disappear behind the mountains, the night light up with a thousand fireflies and … a little Bamby! Nice the fact that the house has large windows … so you will not miss a second of this wonderful show.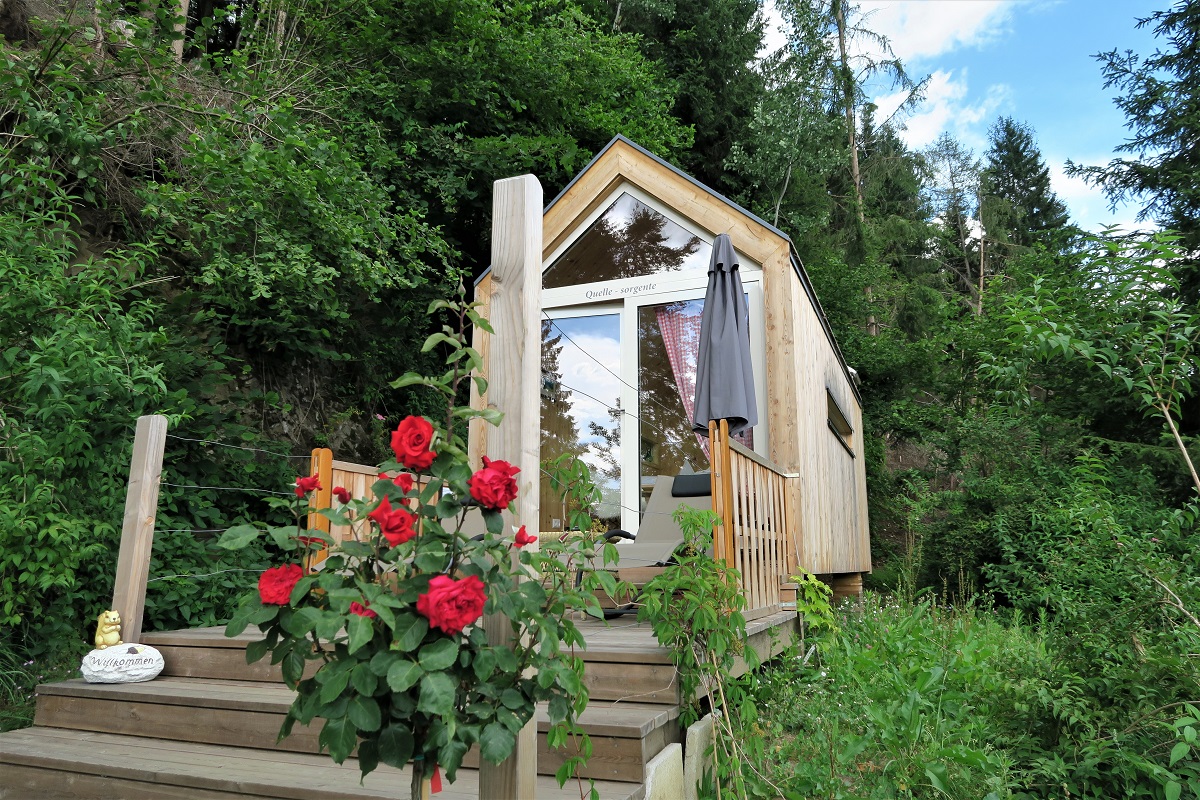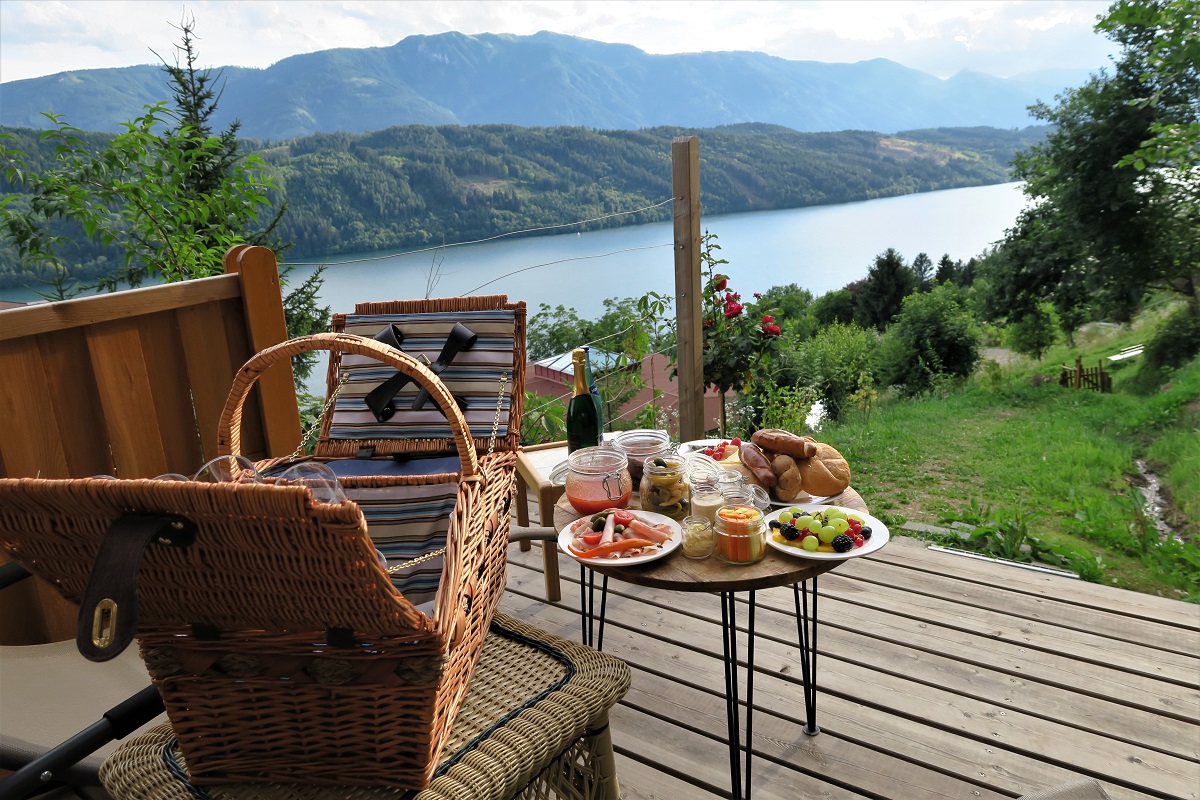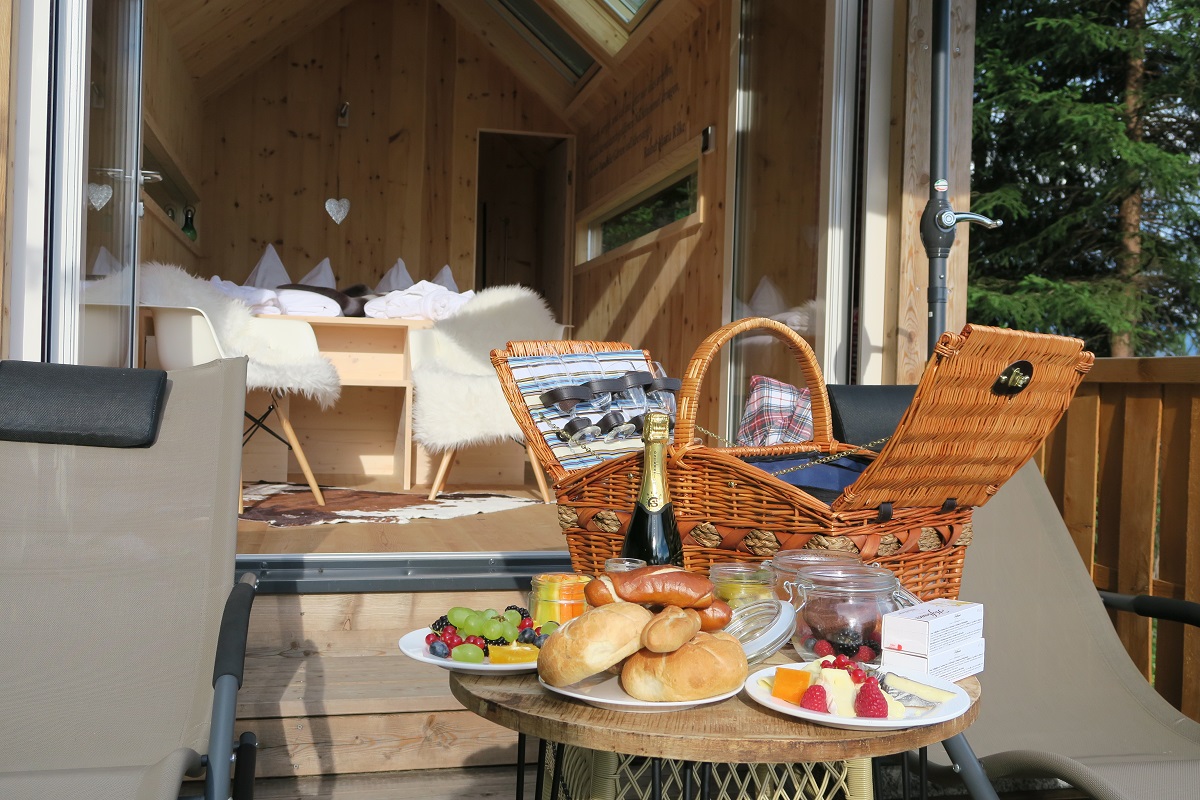 Slow Trail Zwergsee walk
Let's say it loud and clear. To wipe your conscience from too much food and idleness you have to put on your sneakers and grind a few kilometers immersed in nature. No, I do not want to offer you too demanding trails. Tranquilli. The walk that I recommend is very simple, three and a half kilometers all flat (there are only a small climb and a descent of max 15 meters); here you will alternate enchanted woods where you can pick up juicy blueberries and breathtaking panoramic views. Along the way you will also cross two lakes 🙂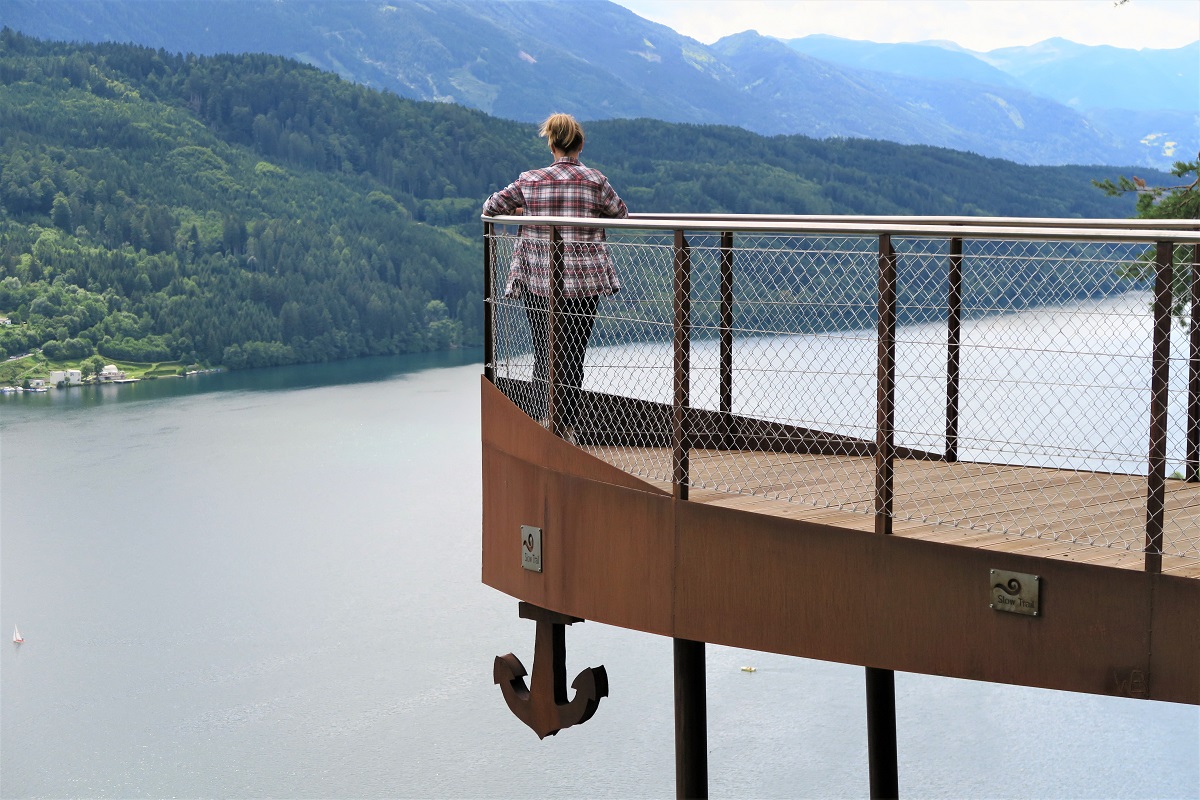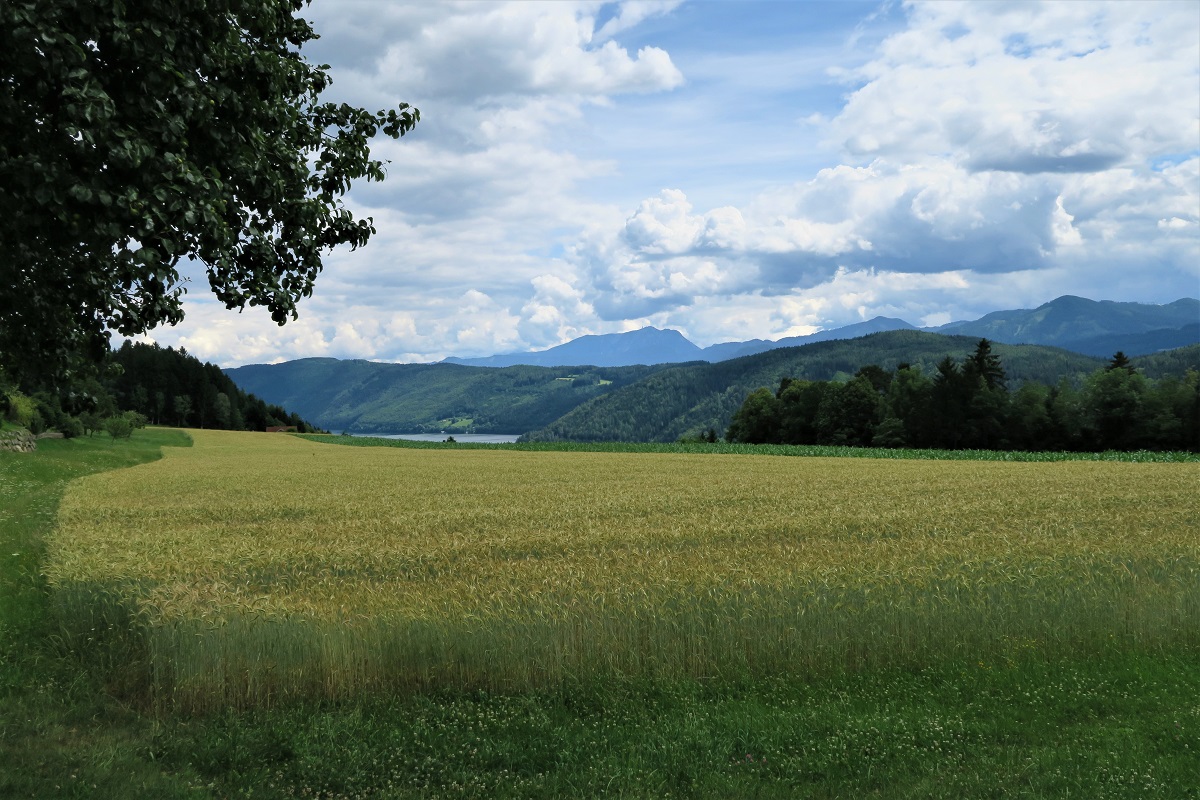 Aperitif and …
To conclude, the advice for the aperitif is inevitable. As a good Italian I can not give up this social moment so loved by all of us! I point out two little places where I really enjoyed myself; one is the Bar KAP4613, a platform on the lake in the shape of a pyramid where in every season you will find a large number of people, because it is truly a meeting point for everyone, including tourists.
And then there is Villa Verdin, historic 1894 residence overlooking the lake; a place suitable for ALL couples (Lonely Planet encodes it as gay-friendly). Informal ambience and retro decor. At Villa Verdin you will not only be able to stay overnight, but also enjoy the cuisine of the restaurant of your beach club. Get ready because it will be a fantastic experience!
This is all for now.   At the next trip, my friends 🙂