This year has been great for ski lovers: there's been loads of snow all over our area, and between Italy, Slovenia and Austria all the snow resorts have been working non-stop to offer hundreds of kilometers of slopes to skiers and snowboarders.
I like a "comfortable" mountain, preferably during the months of February and March when the days are a little longer, so I was really lucky because the day I chose to organize a trip to Nassfeld/Pramollo turned out to be the first sunny day after a week of heavy snow. The name will already reveal that this location is on the border between Austria and Italy, and you can reach it from both sides and from different roads. If you're travelling from Italy the best road to take is the Pontebba exit and drive up to the mountain pass, while if you're travelling from Austria the best route is from the little town of Nassfeld from which you can take a ski-lift.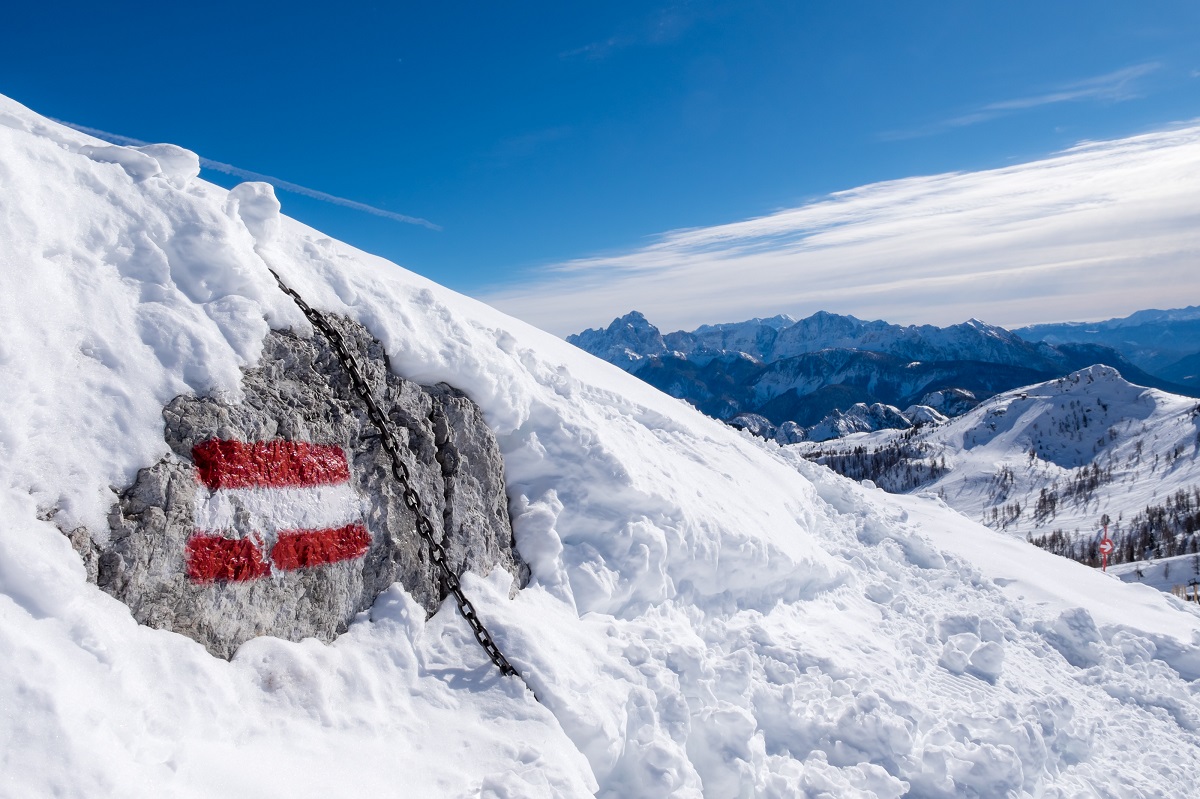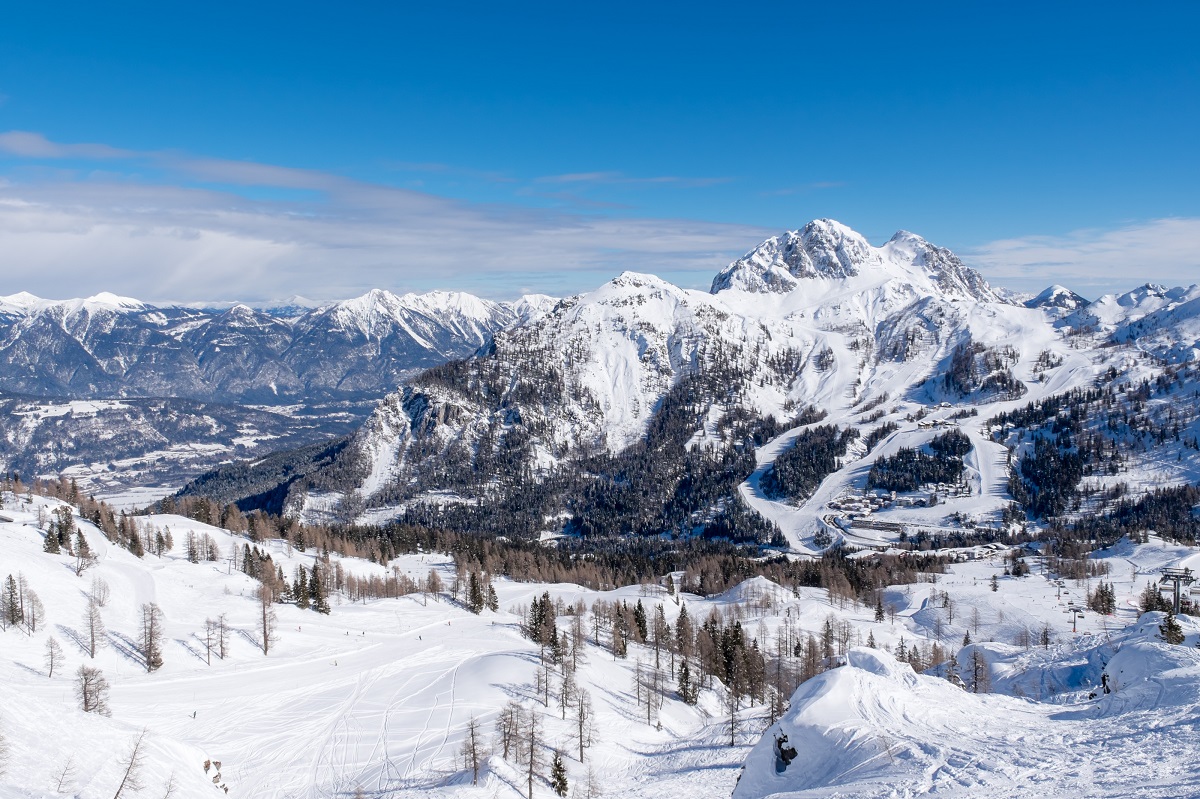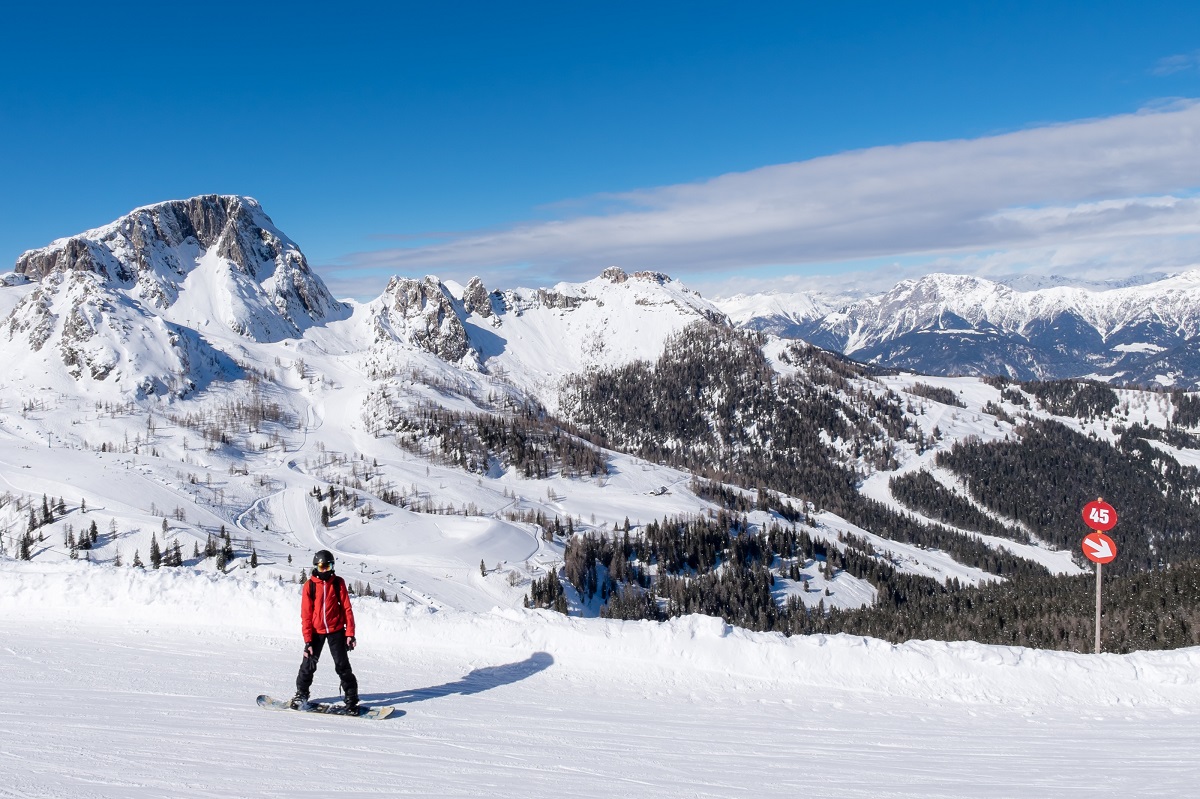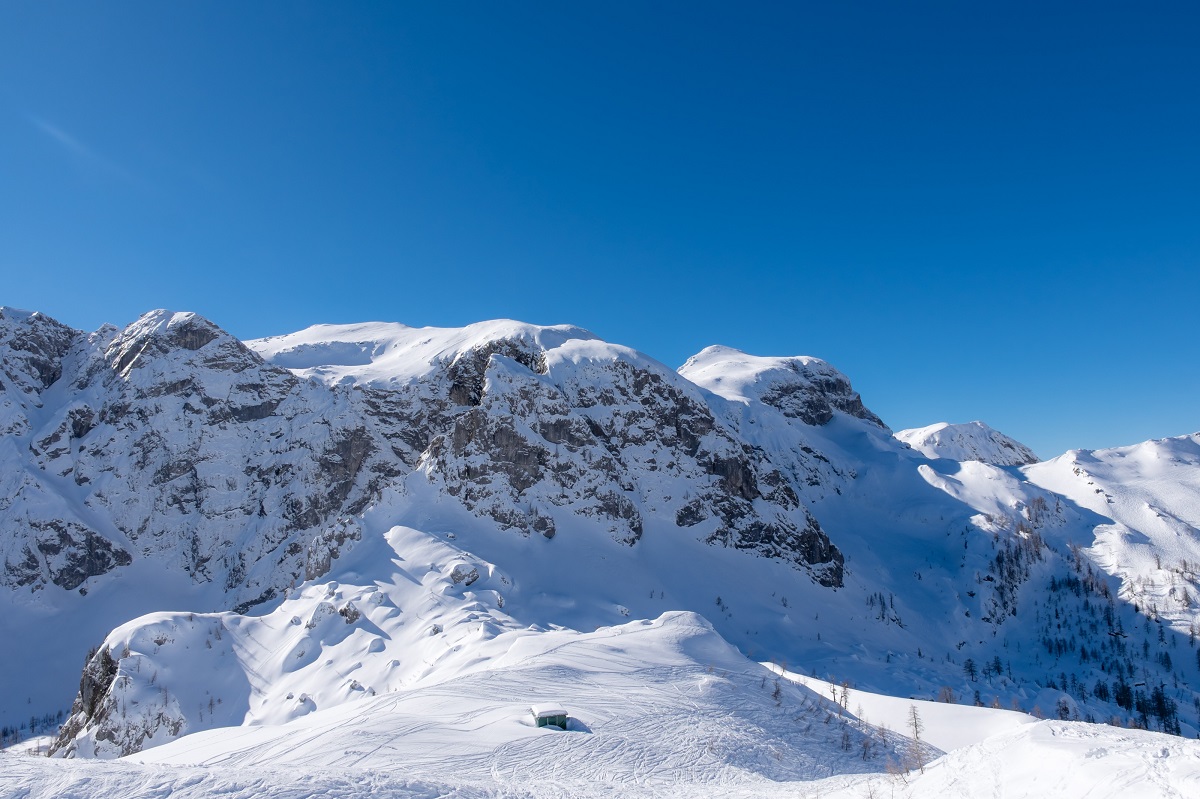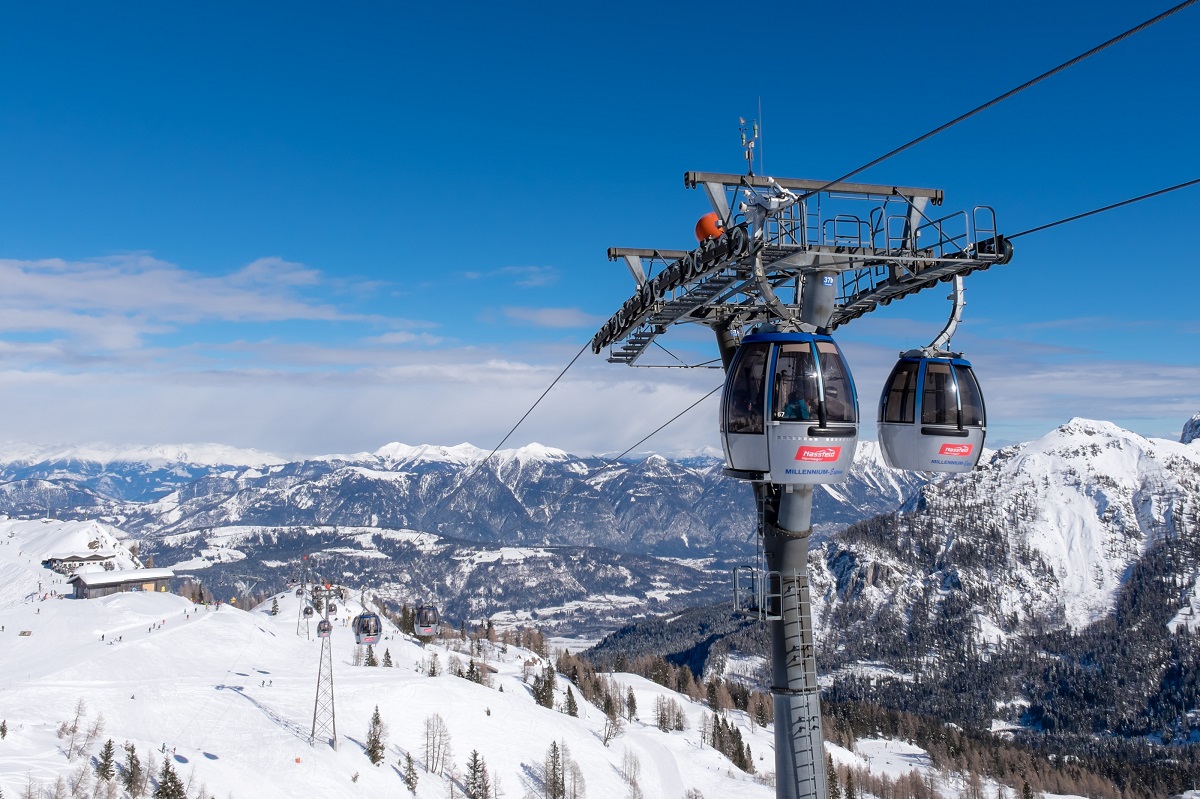 It's a lovely day, with the trees still weighed down with snow and a warm sun, so many people have decided to head up here to enjoy these 110 kilometers of ski-slopes.
I've known this wonderful location for many years because it's so close to Trieste, but it's nice to see how it has evolved over the years, offering many new attractions, especially for children and teenagers: they have lots of snow parks, one with acrobatic slopes and jumps (they even take your photograph while you're jumping, just like they would at Disneyland), another snow-park is for free-ride and snowboard and then there's the exciting Ski Movie Race, a slope where they film you as you ski!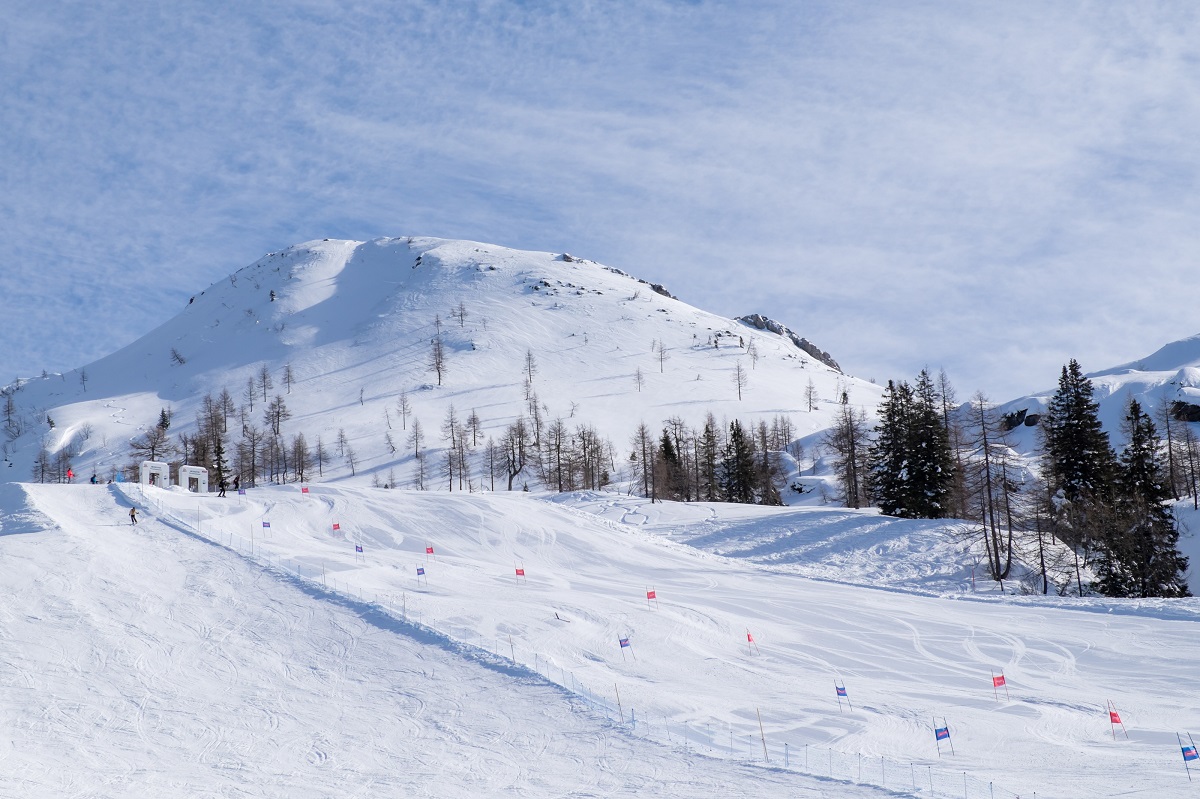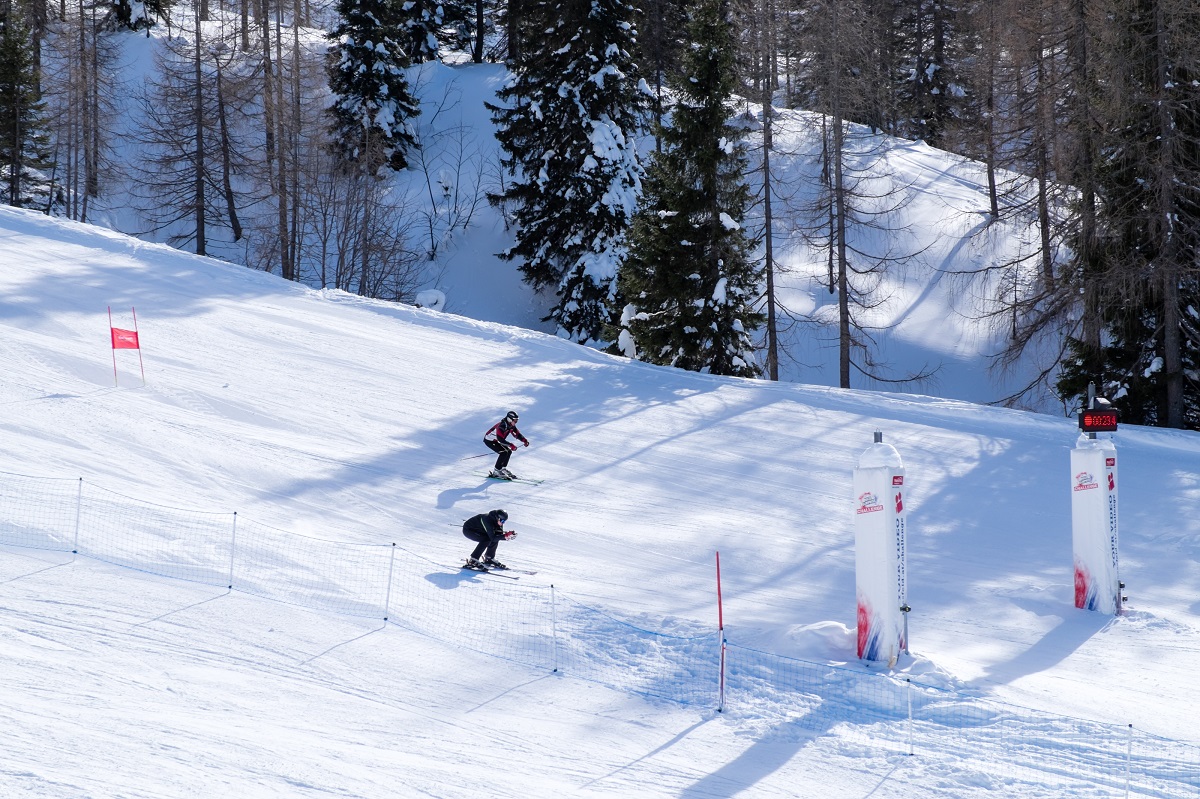 I also appreciated (and so did my trusted photographer Andrea Zangrando) the two new panoramic viewpoints they set up to admire the surrounding mountains: the Alti Tauri and the Großglockner on the North side, the Carnic Alps and Dolomites with the three tips of Lavaredo on the West and the Giulia Alps on the East. Such wonderful scenery on such a beautiful clear day regenerates you and offers great opportunities for excellent pictures.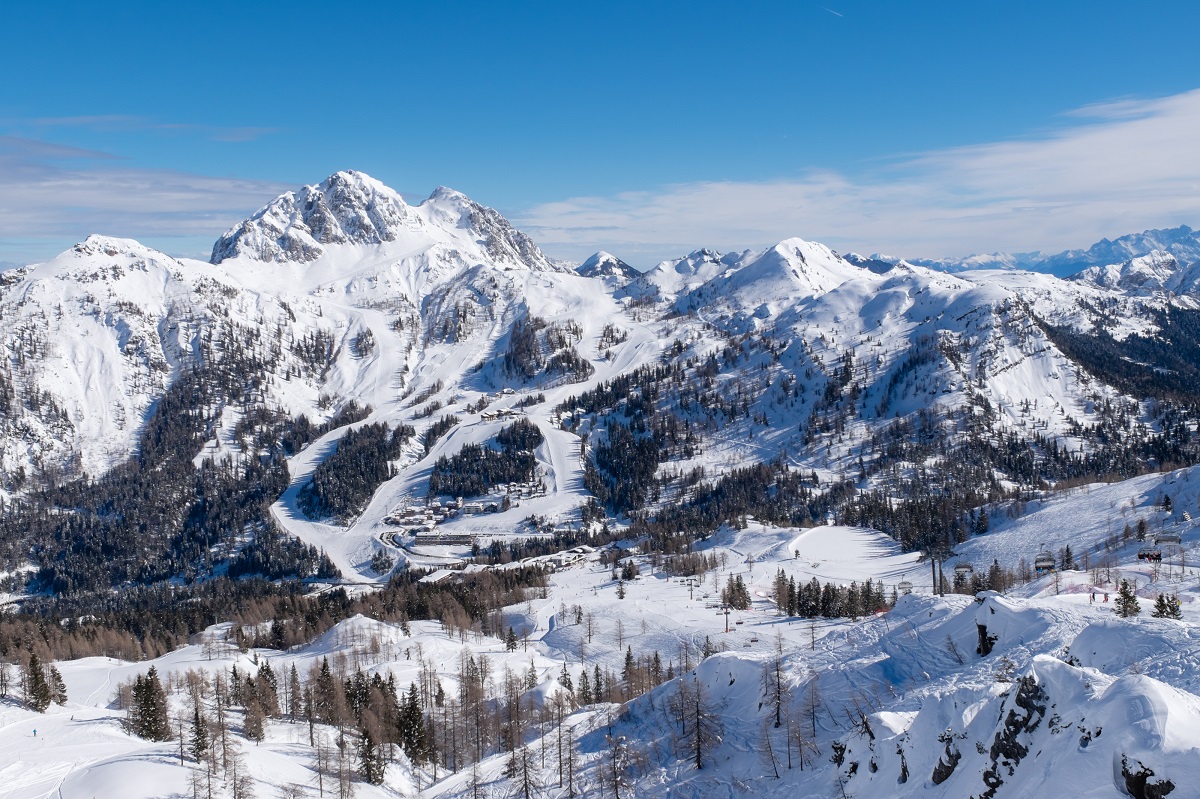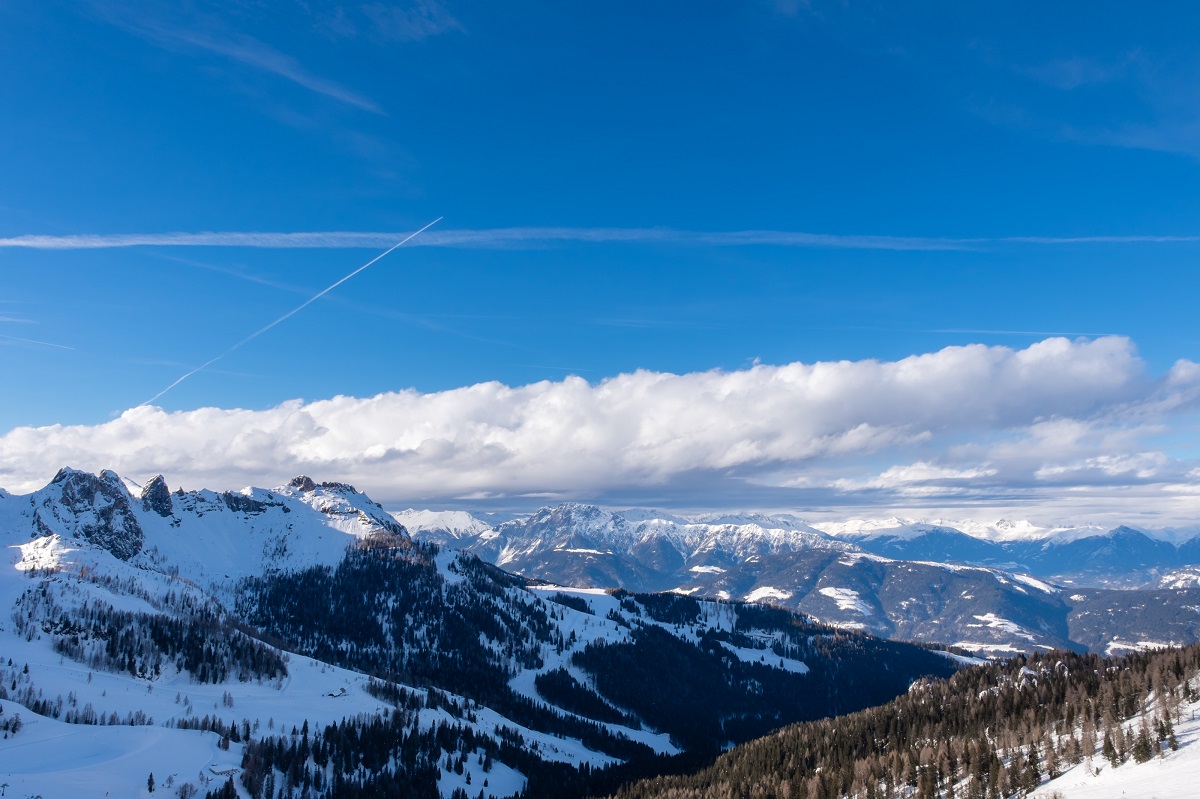 A little Skiing, a few picture, some shares on social media… time has flown by and I'm getting a little peckish! There are a collection of mountain houses near the slopes, so I choose one close by, where people are having lunch in short sleeves on the terrace facing the valley. It's the Plattner restaurant, where they serve typical dishes from Carinthia. We start with a large platter of cold cuts, with speck, deer salami, butter, homemade cheese and, just to be sure we're full, some very tasty sasaka. Have you ever heard of it? It's a tasty spread made with pork lard and bacon, onion and spices and it's typical of these areas. It's perfect on some black bread and in the nearby Canale Valley it's called "the woodcutter's snack" while the Austrians call it Verhackertes (but if you simply ask for sasaka they'll know what you mean!).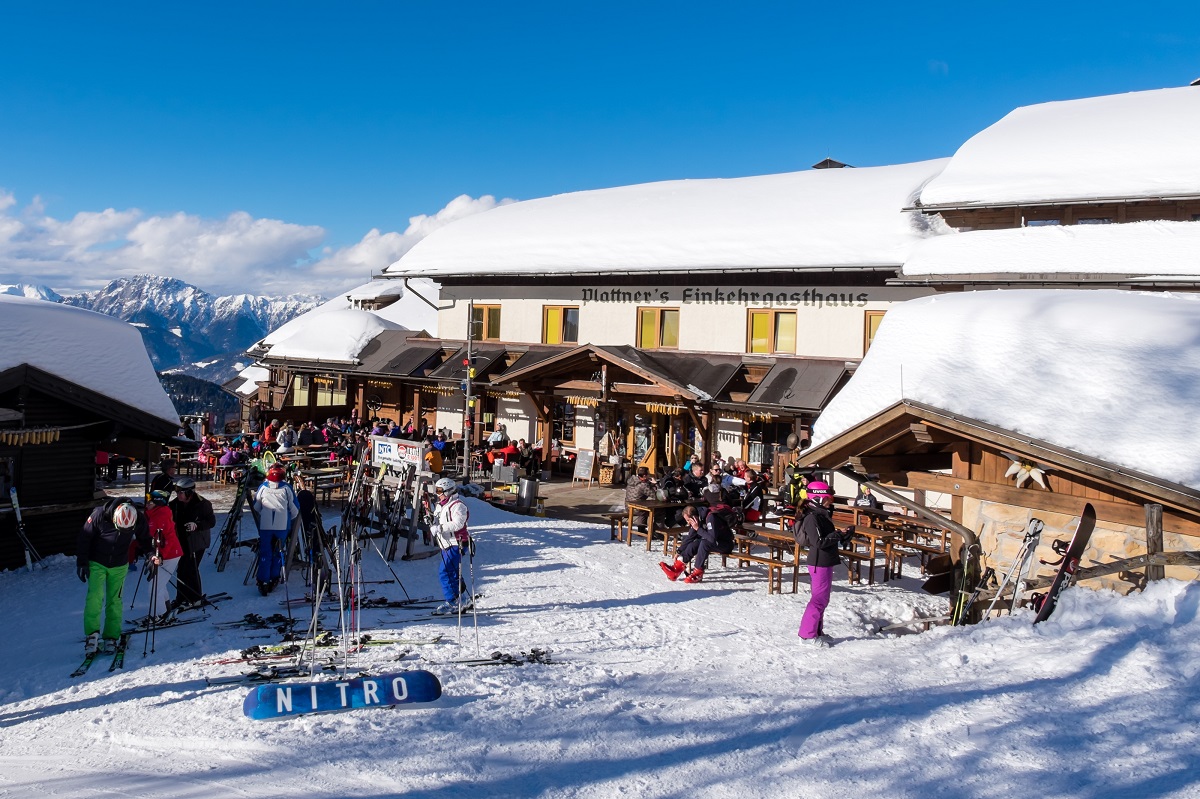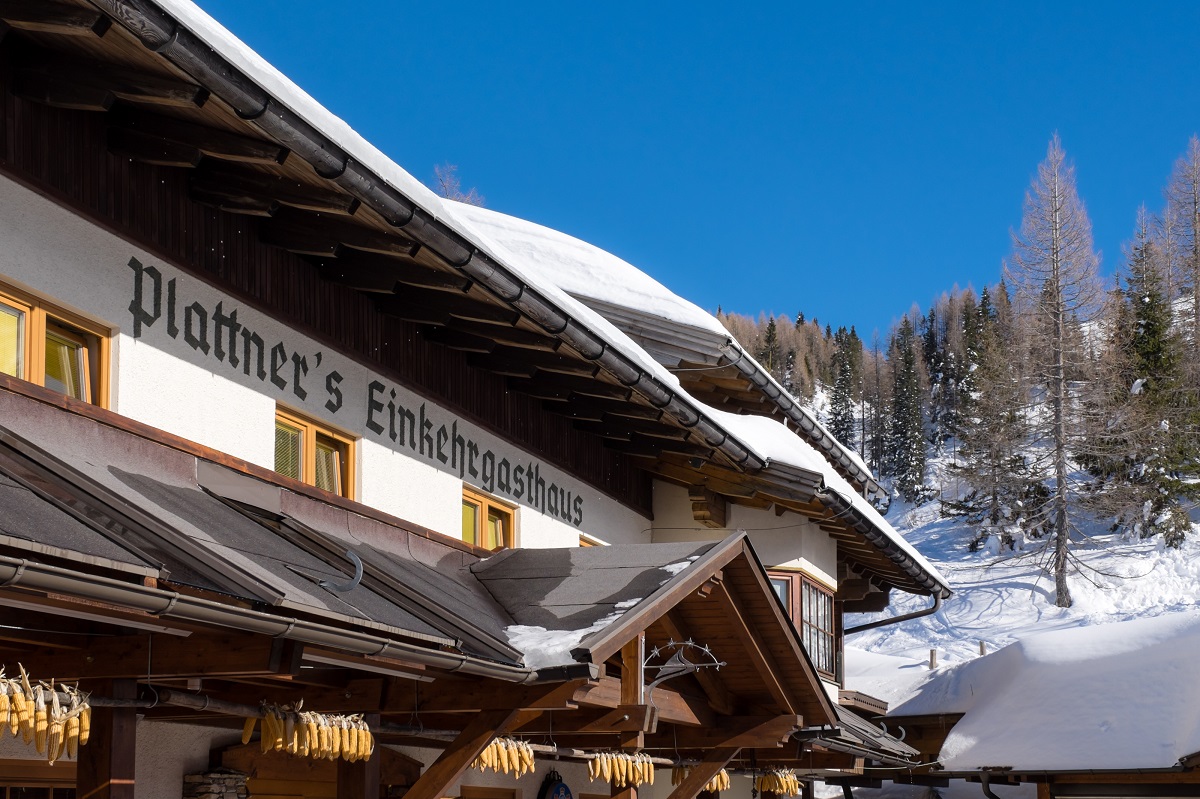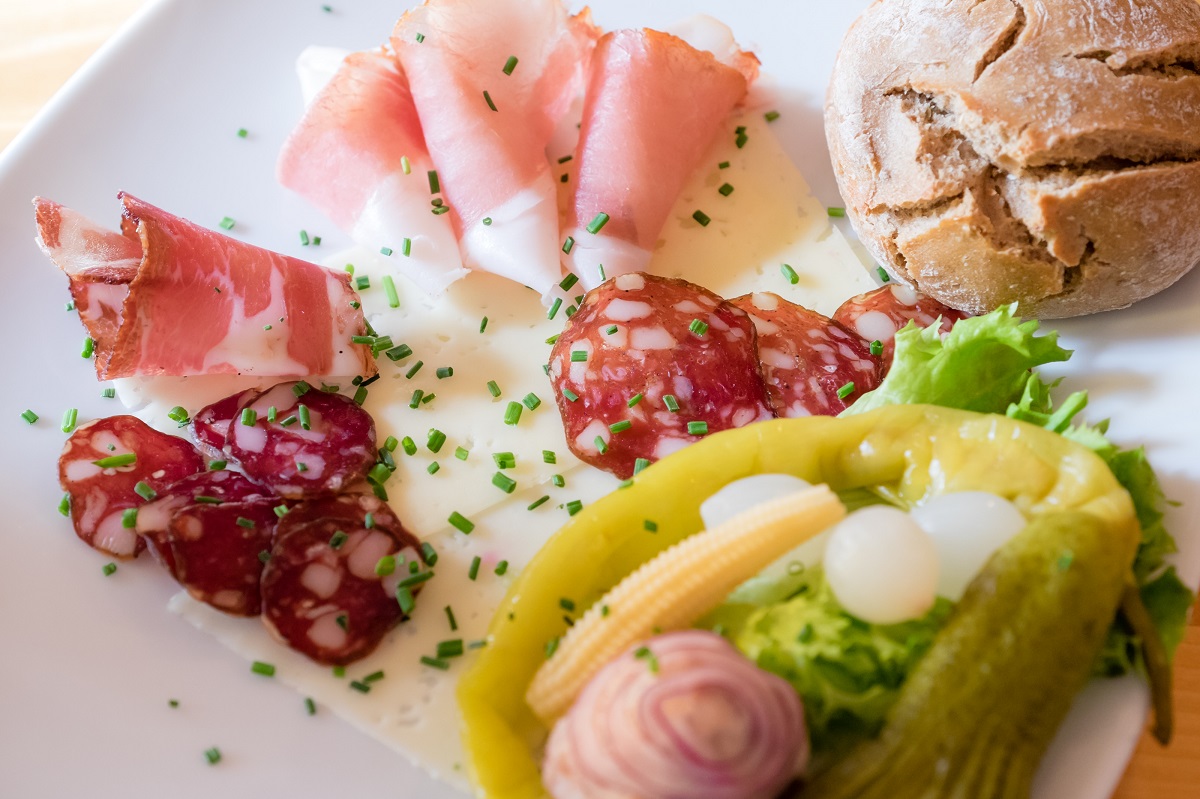 Here they also serve the famous Kärntner Nudel, ravioli filled with potatoes, ricotta cheese and herbs, or Gulasch with bread canederli (bread dumplings), or brown trout (that is one of the most famous fish from the Carinthian cuisine, along with the zander fish), or the classic Wienerschnitzel with red currant jam. The furnishing inside is also very traditional and makes it very welcoming and cosy.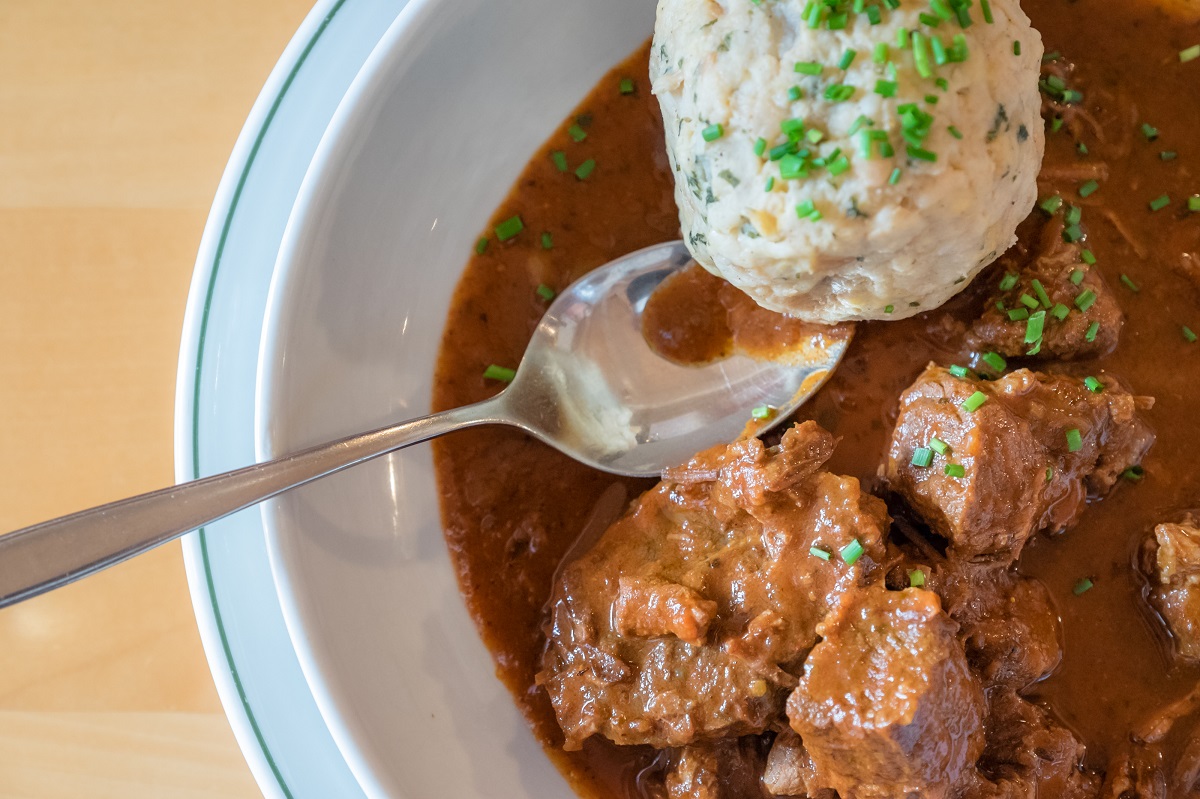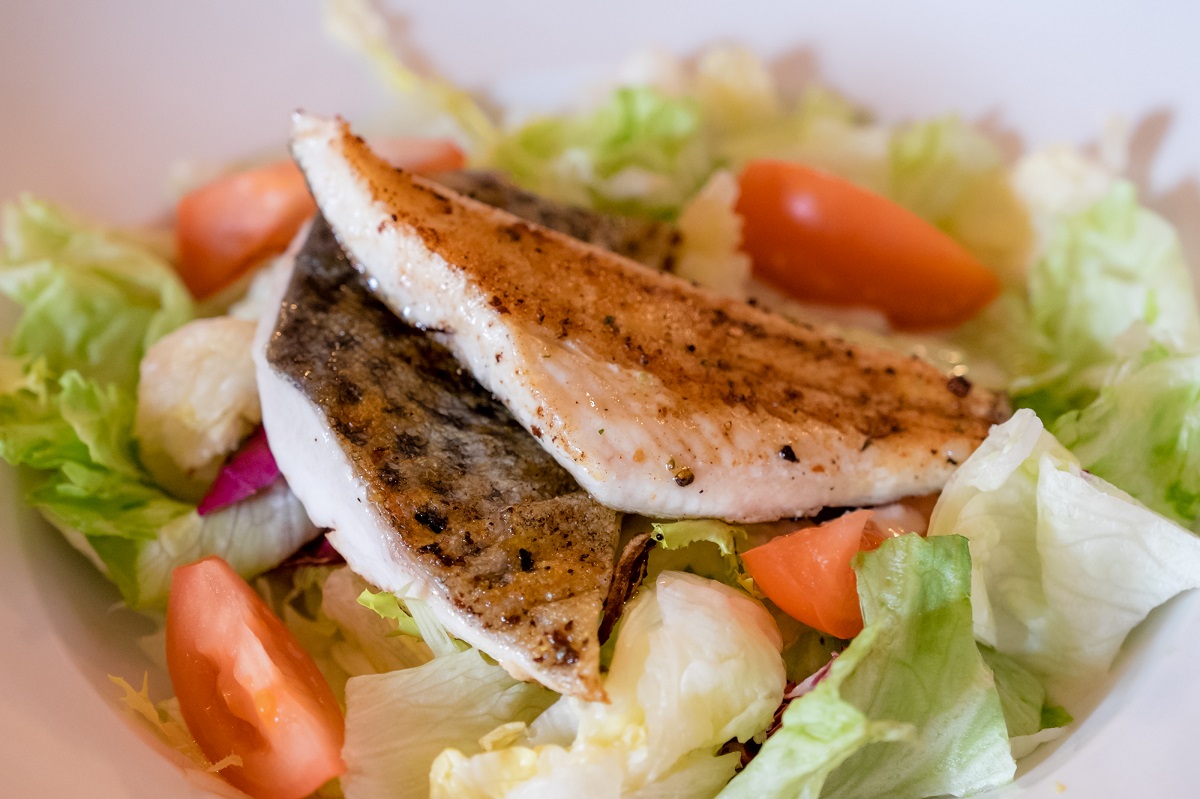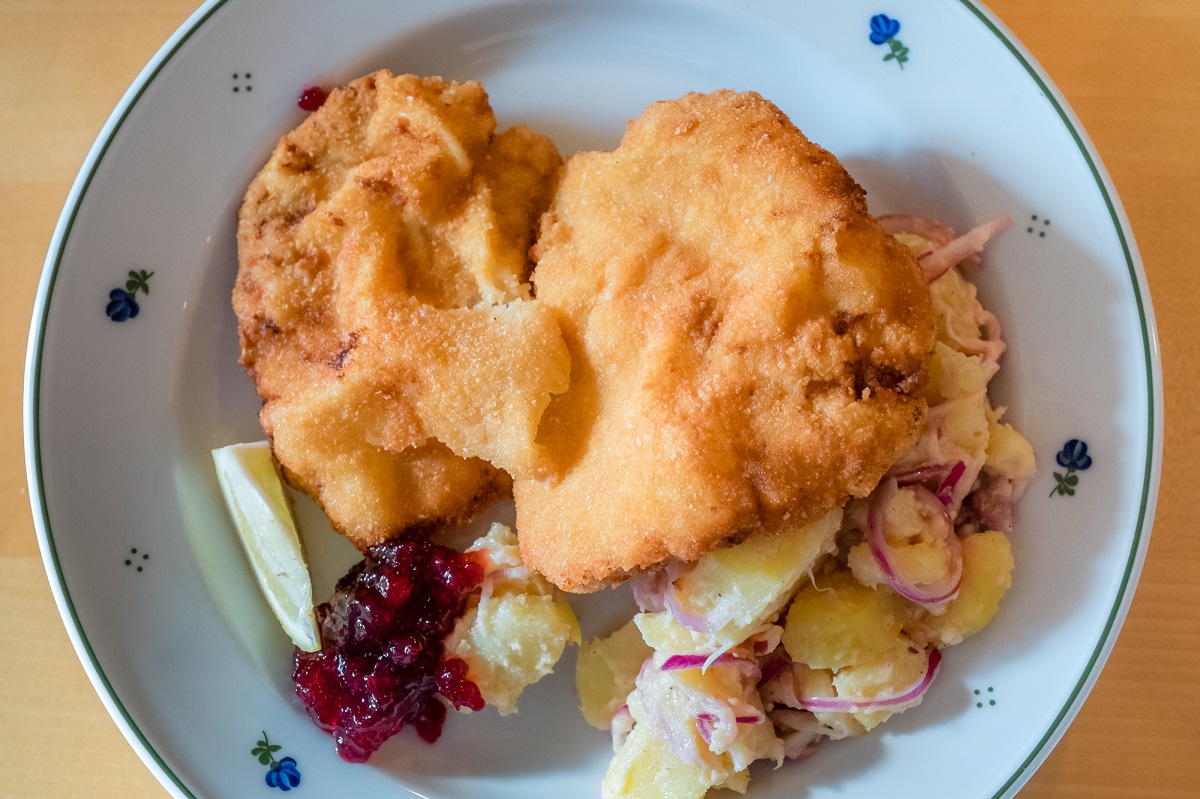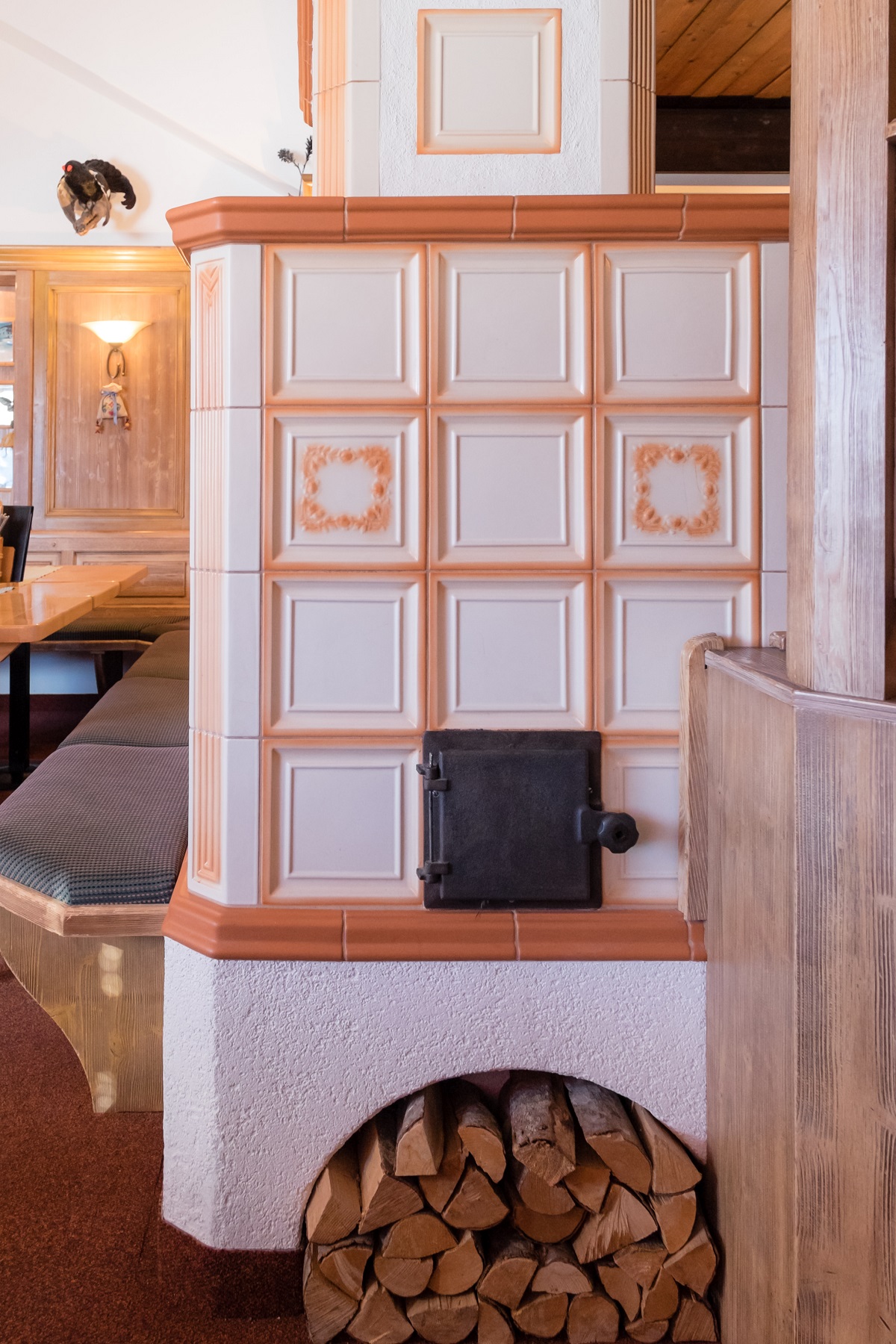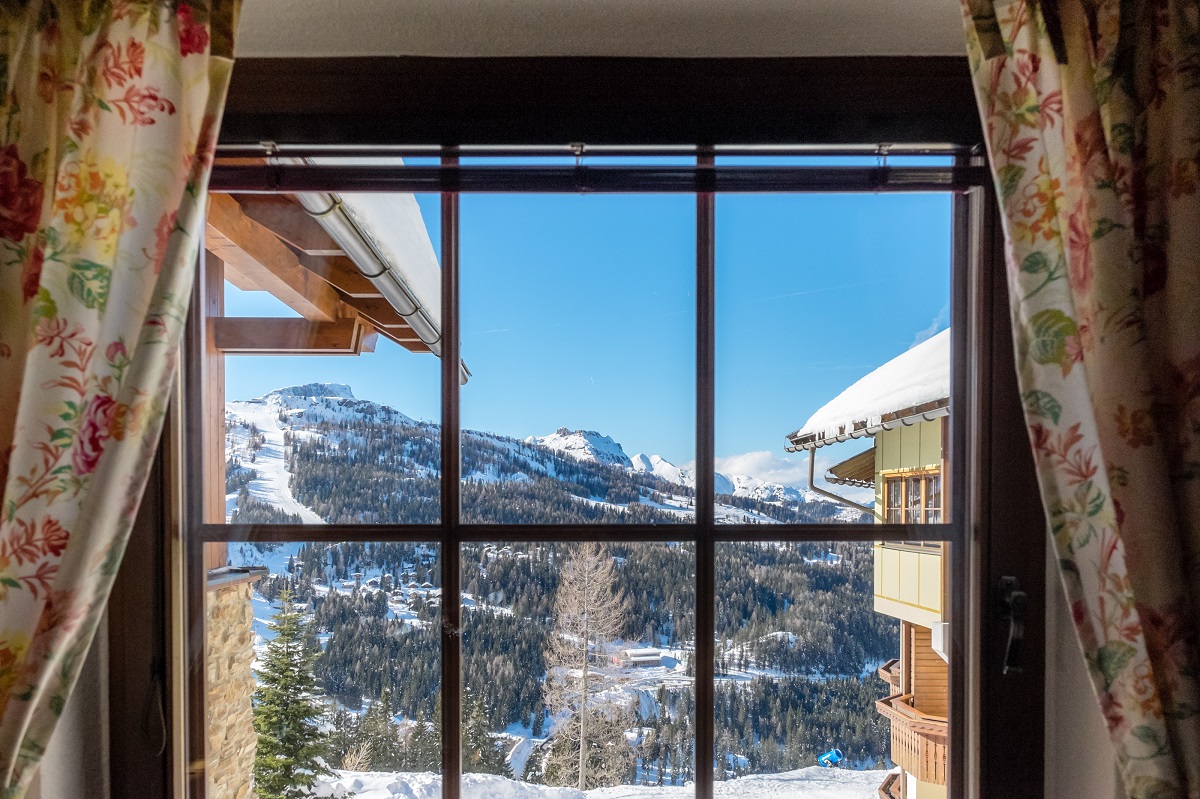 But we shouldn't stop too long or we'll never get round all the slopes: 30 different ski systems are a good number and we want to enjoy this lovely day as much as possible!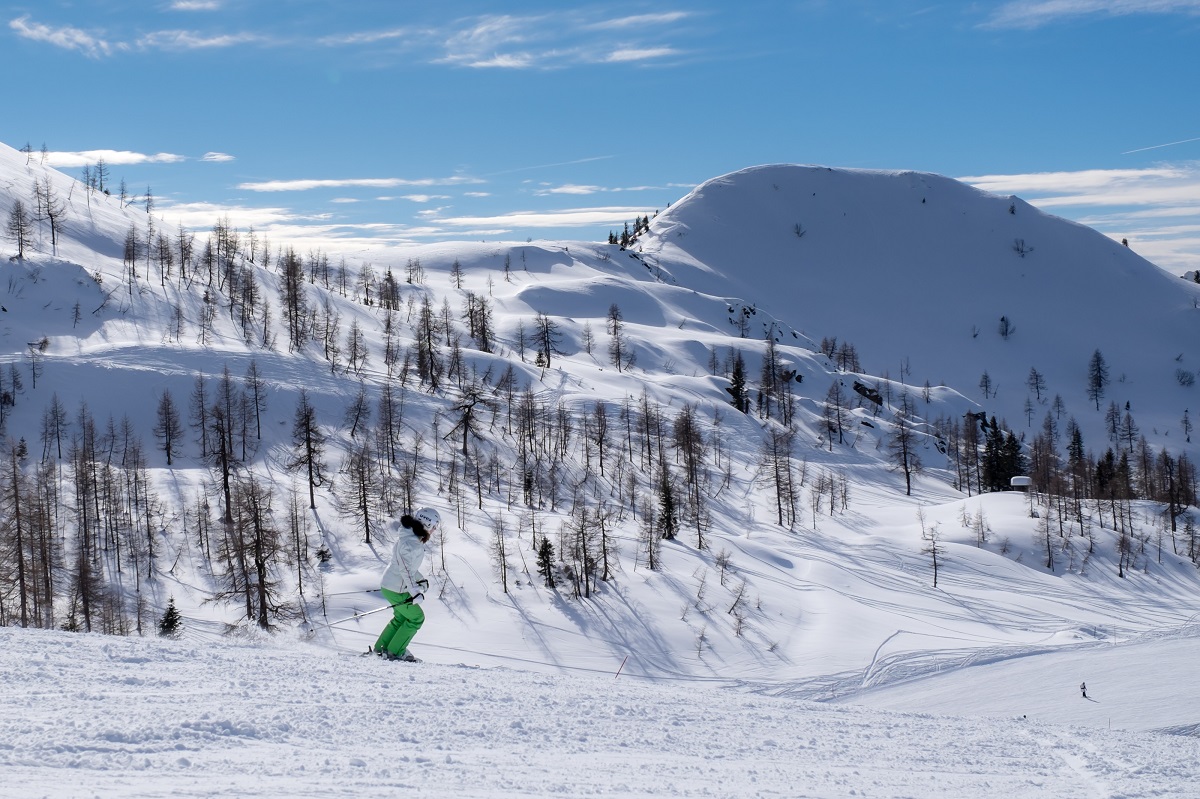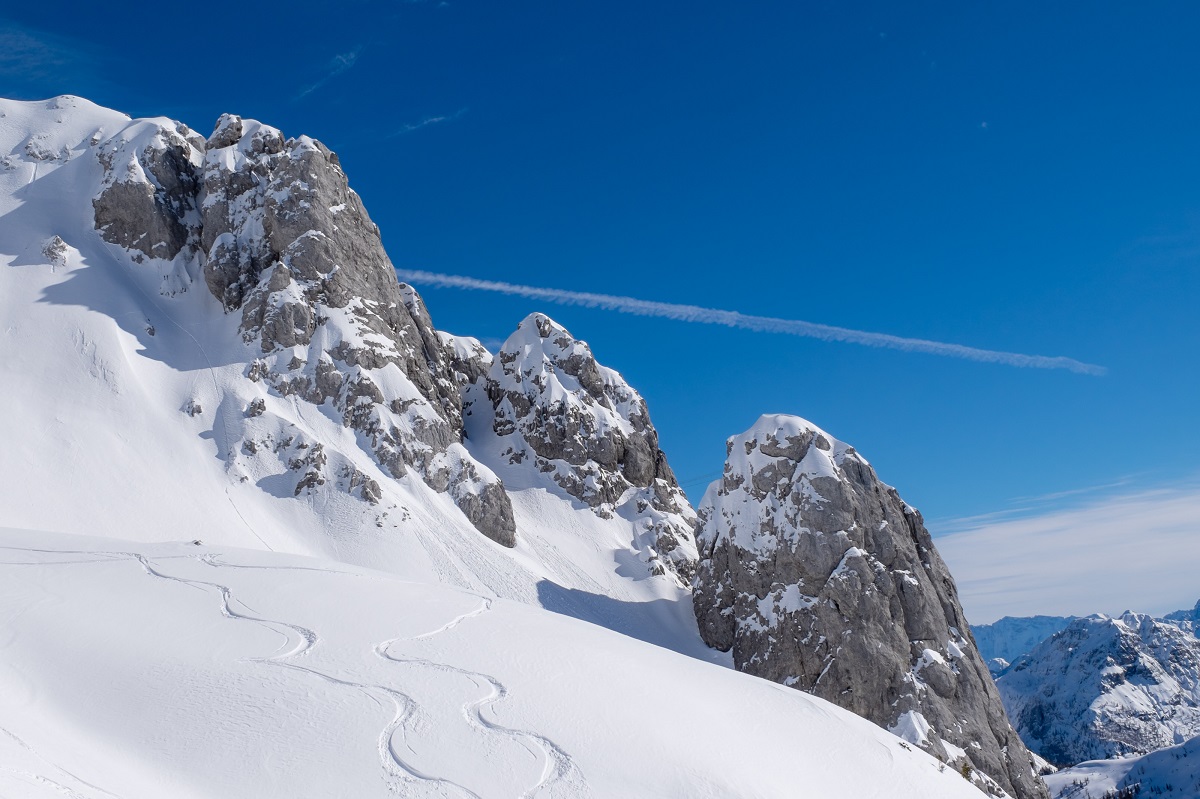 If you don't love the slopes but prefer cross-country skiing, they also have 80 kilometres of courses for you that go from 600 to 1500 metres in length, for experts or beginners, from which you can also admire the beautiful scenery like the Panoramaloipe.
But you can also go skating, sleighing, ice climbing and walking with snow shoes: we're so lucky to have such a place so close to home.
And once again I'd like to say: "I love my Mitteleuropa!"
Ph. Andrea Zangrando