I admit it. I gave in. To create this outfit I couldn't resist the perfection of some items, so I wasn't too cautious and careful with prices, still not forgetting my spirit of "recovery".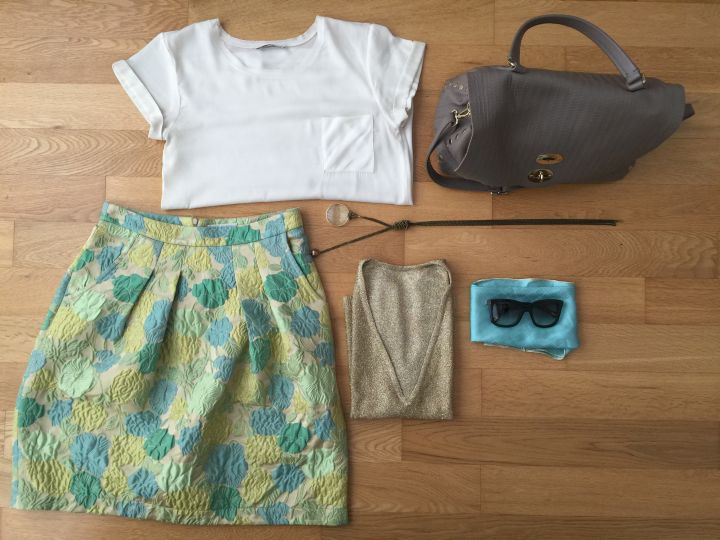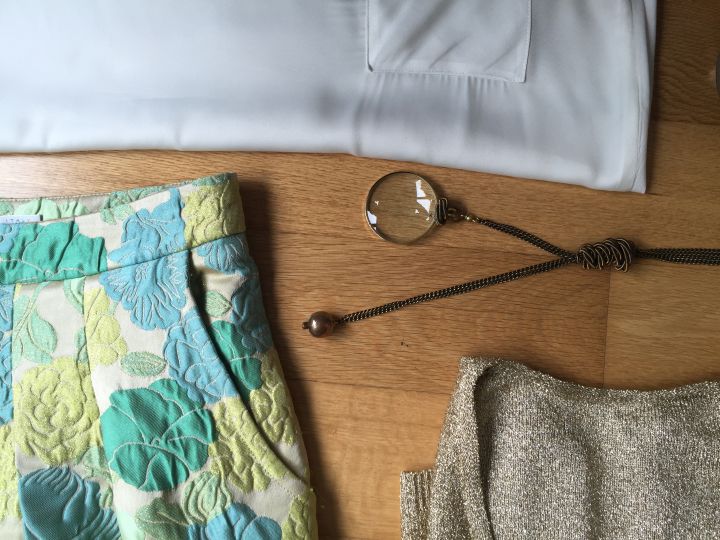 I bought the skirt in one of my favorite shops "Etre Concept Store" in Pordenone. It's a masterpiece of fabric, needlework and colors from Barneys New York. The price isn't exactly like one from a market stall, but thankfully we have sales (cost: about 180.00 Euros on sale).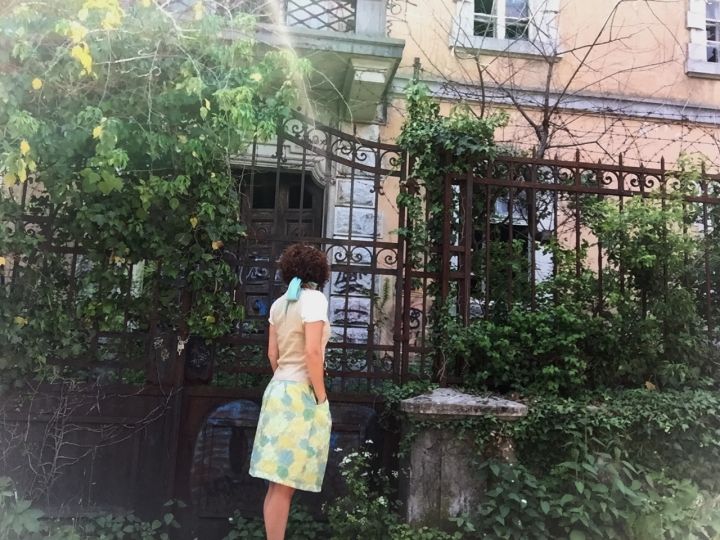 Combined with the skirt, a tee-shirt from samsoe and samsoe, simple but also very particular (cost: about 50.00 euros). What makes the difference is the cuff on the sleeve and the crew-neck that are in a different fabric from the rest.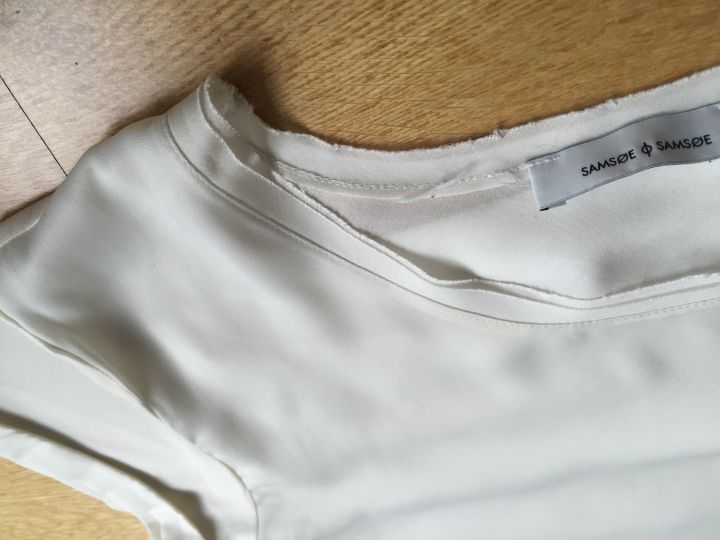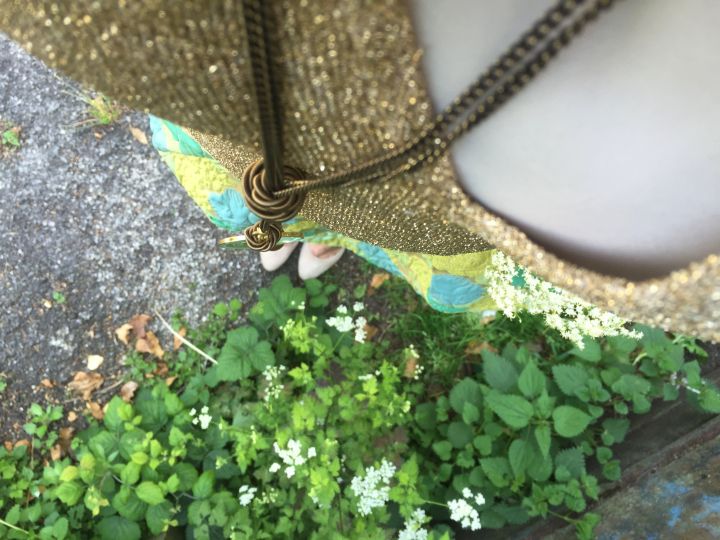 The glittered vest instead, is vintage, found in a market stall in Cividale, in the province of  Udine (price 2.00 Euros).
On my feet I'm wearing grey suede décolleté shoes, with a slight plateau that helps slim the figure; I got them from Diffusione Tessile, and these too were on sale (cost 30.00 Euros).
The silk scarf tied around my head has become a leitmotiv of my outfits. Since I have curly hair I've had a hard time in taming it so I find this solution comfortable and fun: and efficient fix for my rebellious hair. The trick is to find the right chromatic match. The scarf I'm wearing today comes from my sister's wardrobe; I don't know the price, but I'm sure it's expensive.
The handbag: my Achilles' heel! The accessory for which I never accept a compromise! I don't have limits (Oh dear!) when I have to buy one I like. The one I'm using today – luckily – did not lighten my wallet, but rather Father Christmas', that was very generous with me, spending about 450,00 Euros.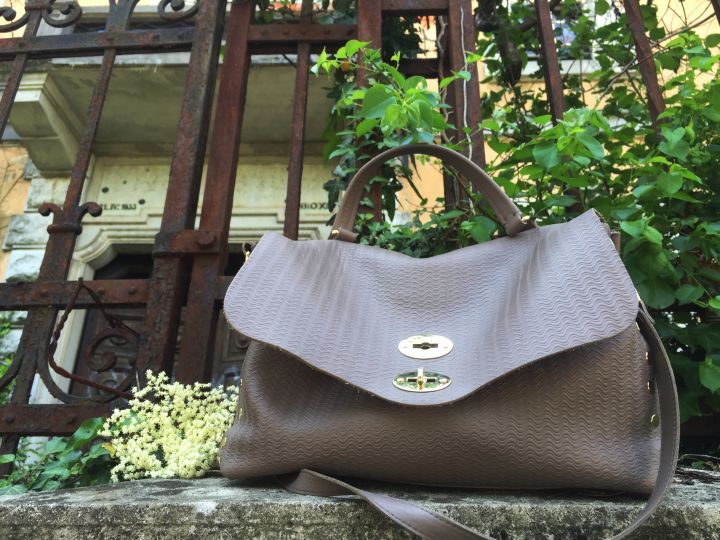 It's the Postina from Zanellato from the Fall/Winter Collection 2014, a very versatile and comfortable bag, to use every day but also for a trip (it fits the size and weight standards for hand luggage on planes). For me it's a bit like Mary Poppins' bag: there's space for everything  and nobody knows exactly what it may hide or keep safe!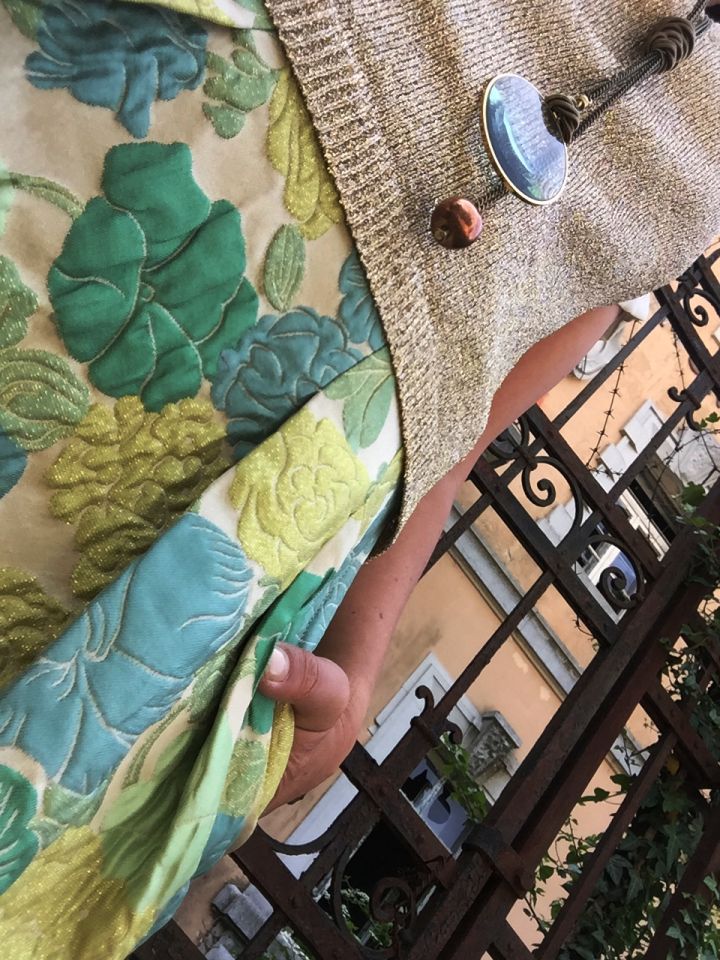 The necklace is from Monica Trevisi. Maybe some of you remember it, I used it for a photo shooting. I had chosen it for its peculiarity: a magnifying glass elegant but old style, perfect to express my style! Well, once the photo sessions was over, I decided it had to be mine (cost 80.00). Since that day it always accompanies my days and my outfits.
Well, time is up! We took the photos, we picked Elder flowers, so back home to make some syrup for the summer!