Sometimes you don't need much to see things from a different perspective…In this case, all you need to do is to sail off shore to live a lovely experience that I recommend to everyone, tourists and residents.
In Villaggio del Pescatore (Fisherman's Village), in Duino (just a few km from Trieste), with just 150 Euros a day you can hire – from Marco – a small motorboat for 6 people with a 40 horsepower engine that you can drive even without a license.
For some people that might seem like a lot of money, but if you split the cost with six friends it's almost the price you'd pay at an overcrowded beach resort, with the difference that an open sea experience is definitely a much more exciting experience.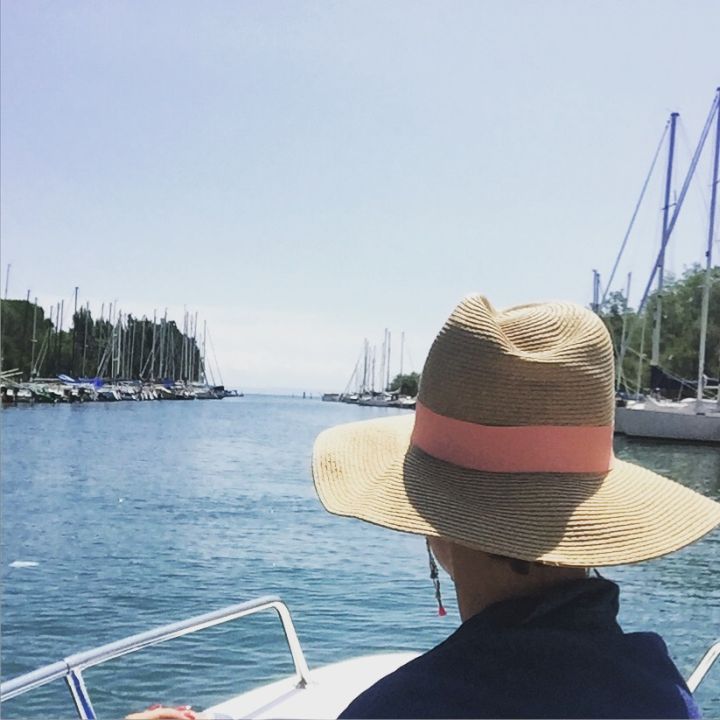 Starting from the Villaggio you can go in different directions; you can sail along the coast to observe the Duino Castel, pass through Sistiana towards the "Ginestre" beach or stop at the small port of Canovella de Zoppoli for an ice-cream. Continuing along the coast you reach the Miramare Castle and from there you can choose if continuing towards Barcola to reach the city or, if you like nature, sailing towards Grado where you can visit the shallow lands of the "Punta Sdobba" Natural Reserve at the mouth of the Isonzo river.
And so you can easily spend a lovely day with friends, choosing to swim, fish, or sunbathe with a lovely breeze, or even turning into an old and wise sea captain, at least for a few hours.