I was really impressed by how helpful, kind and radiant the people I met walking around the streets of Rovigno were.
As I walked in between the buildings, where shade is interrupted by spots of sunlight here and there, little streets where wooden doors alternate with cellars that have been turned into small boutiques of local artefacts, my attention is caught by a triumph of fabrics. I discover Marija's handbags: she is a Croatian woman that, after losing her job 9 years ago and with the help of her German husband, created a small and cosy boutique in an empty space of her house.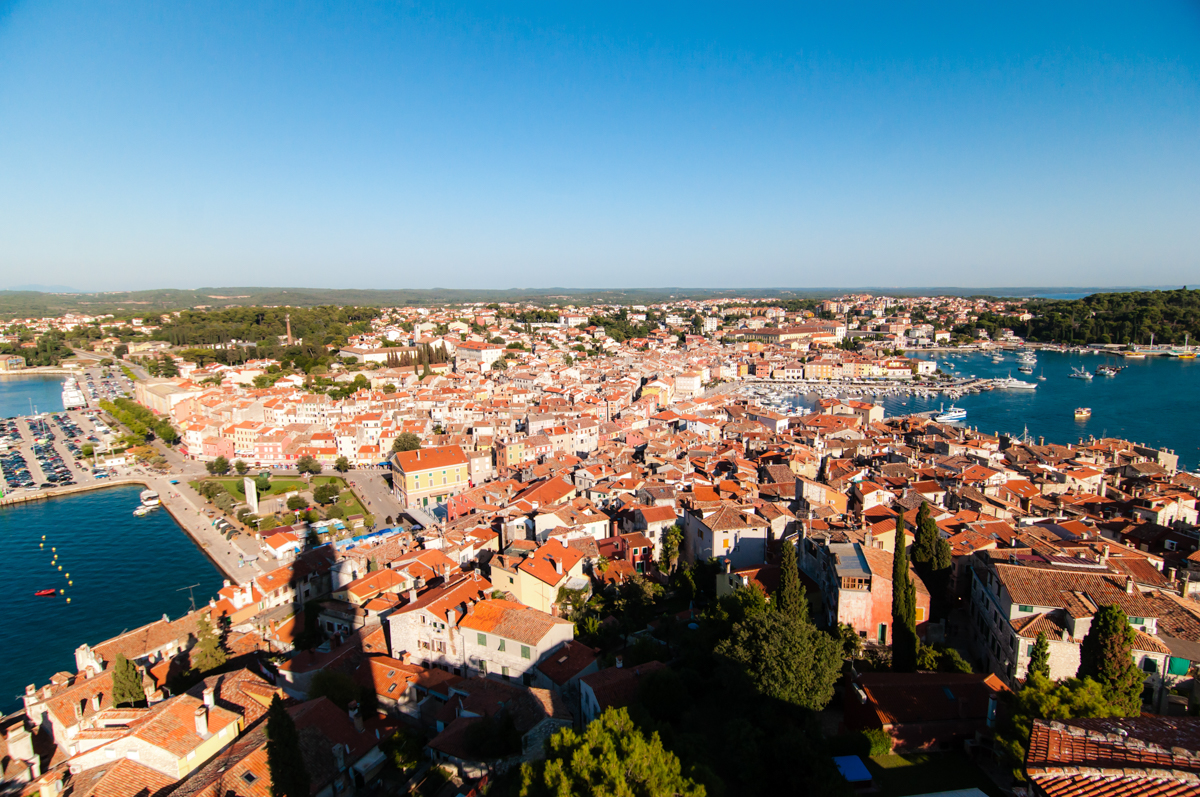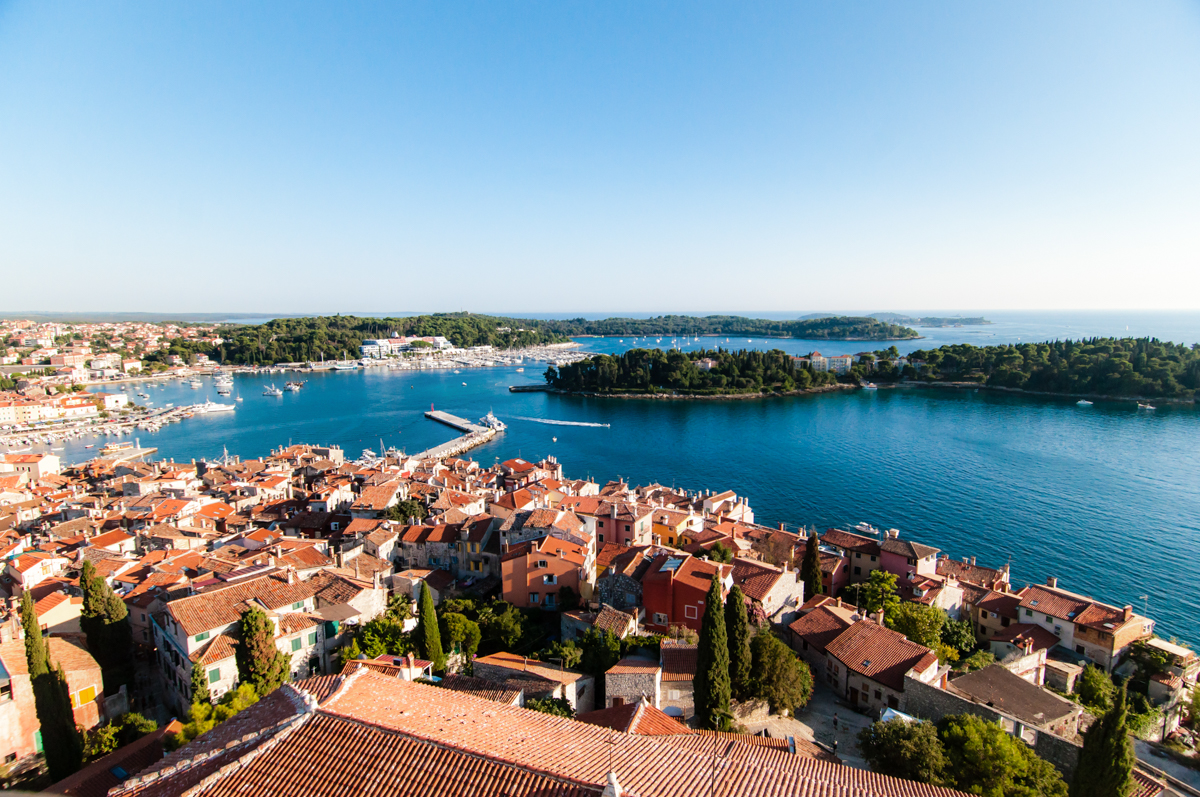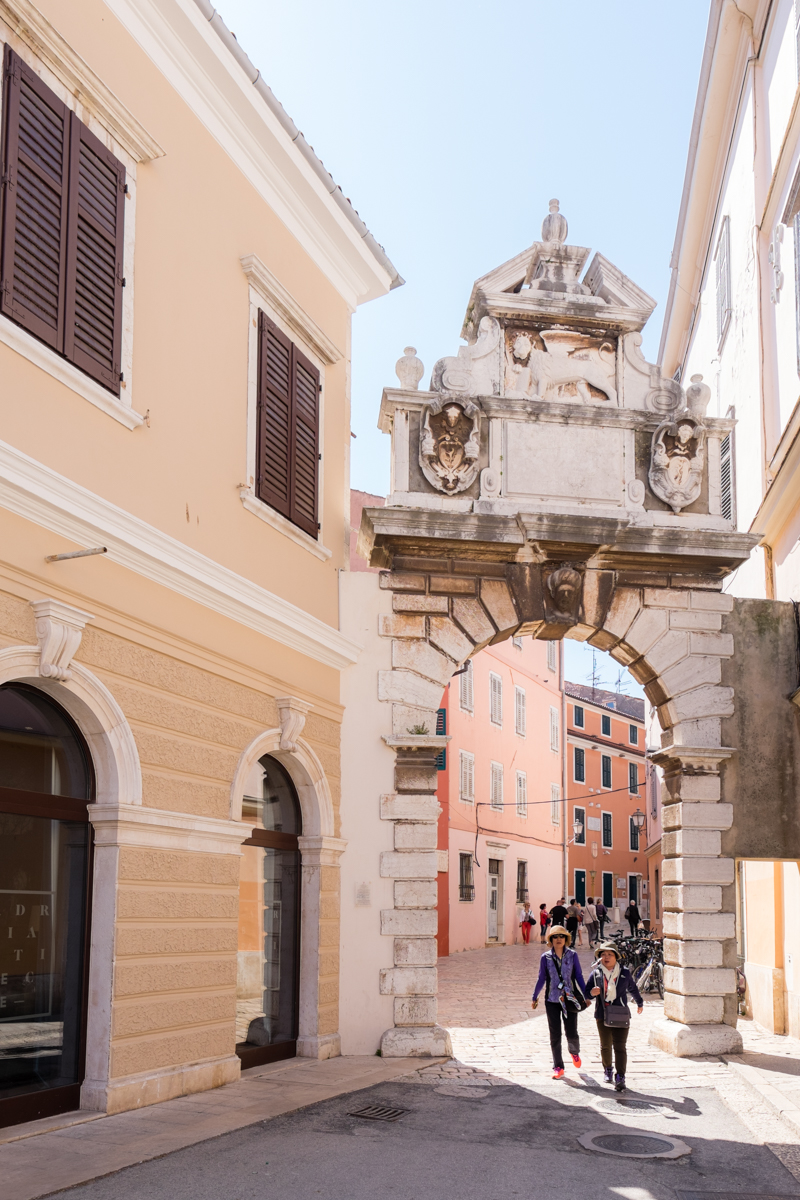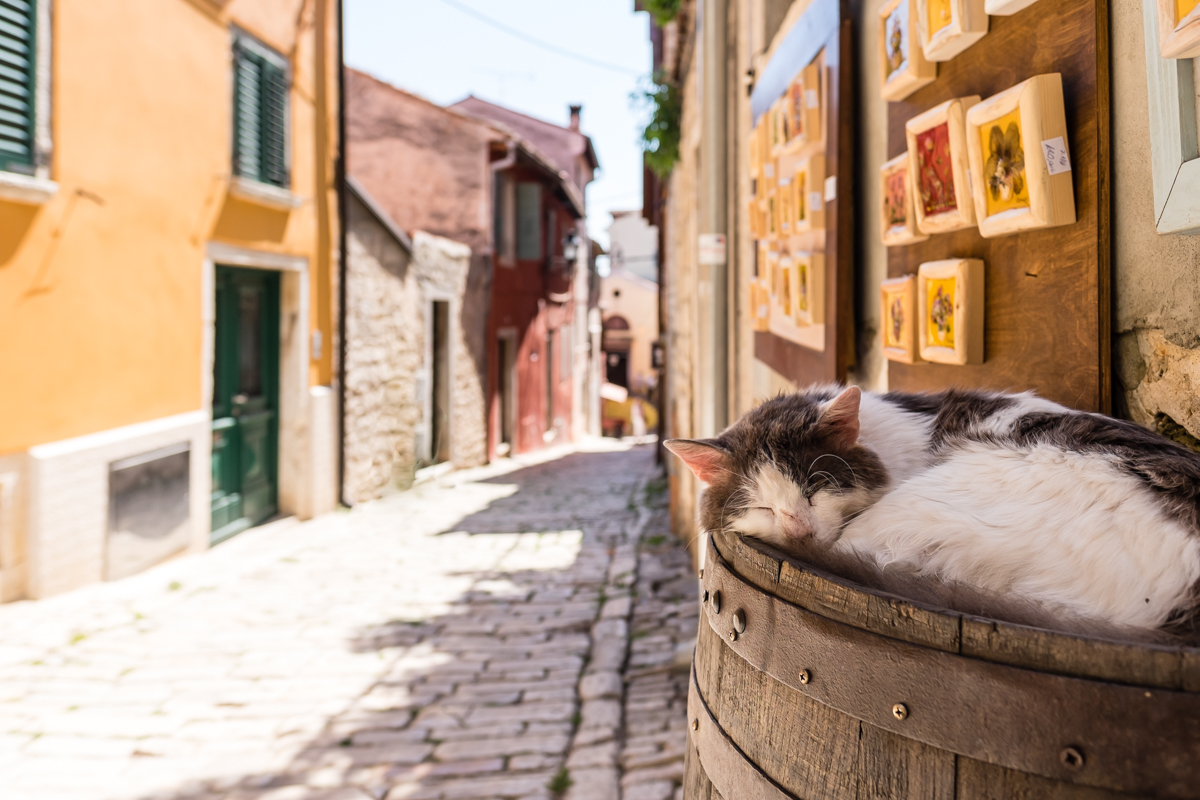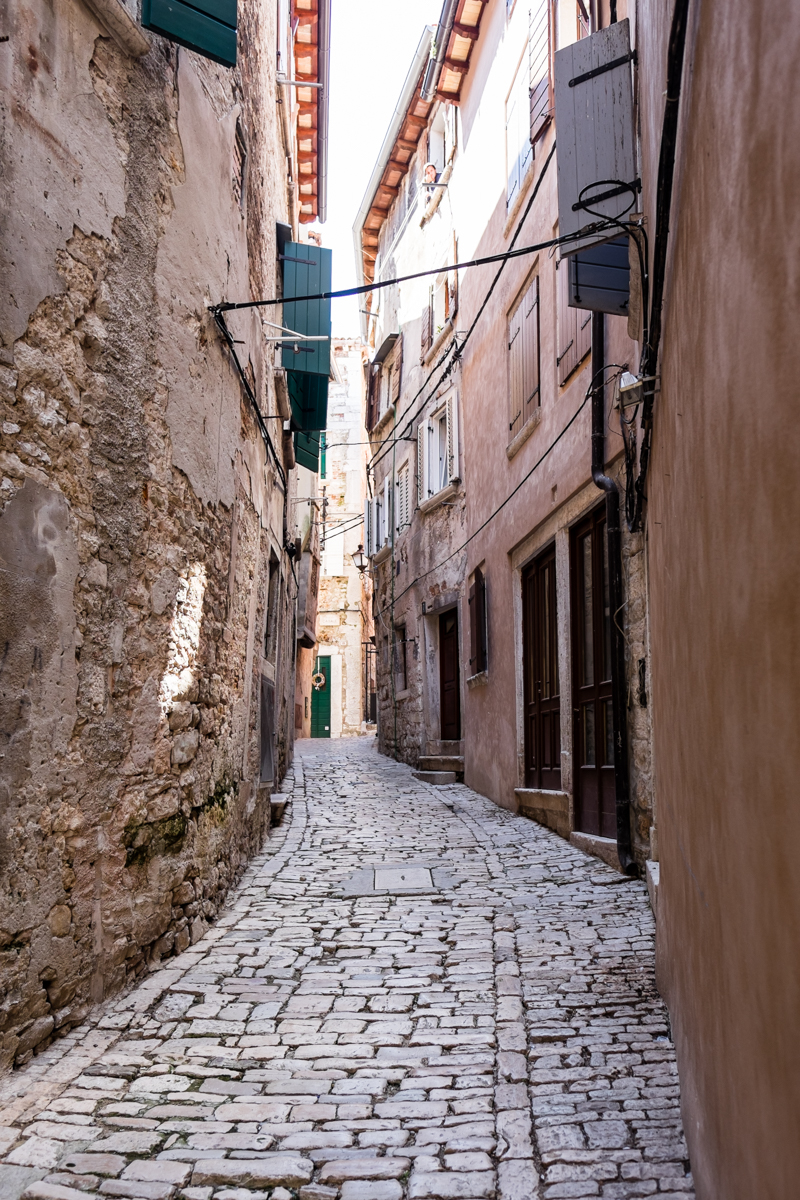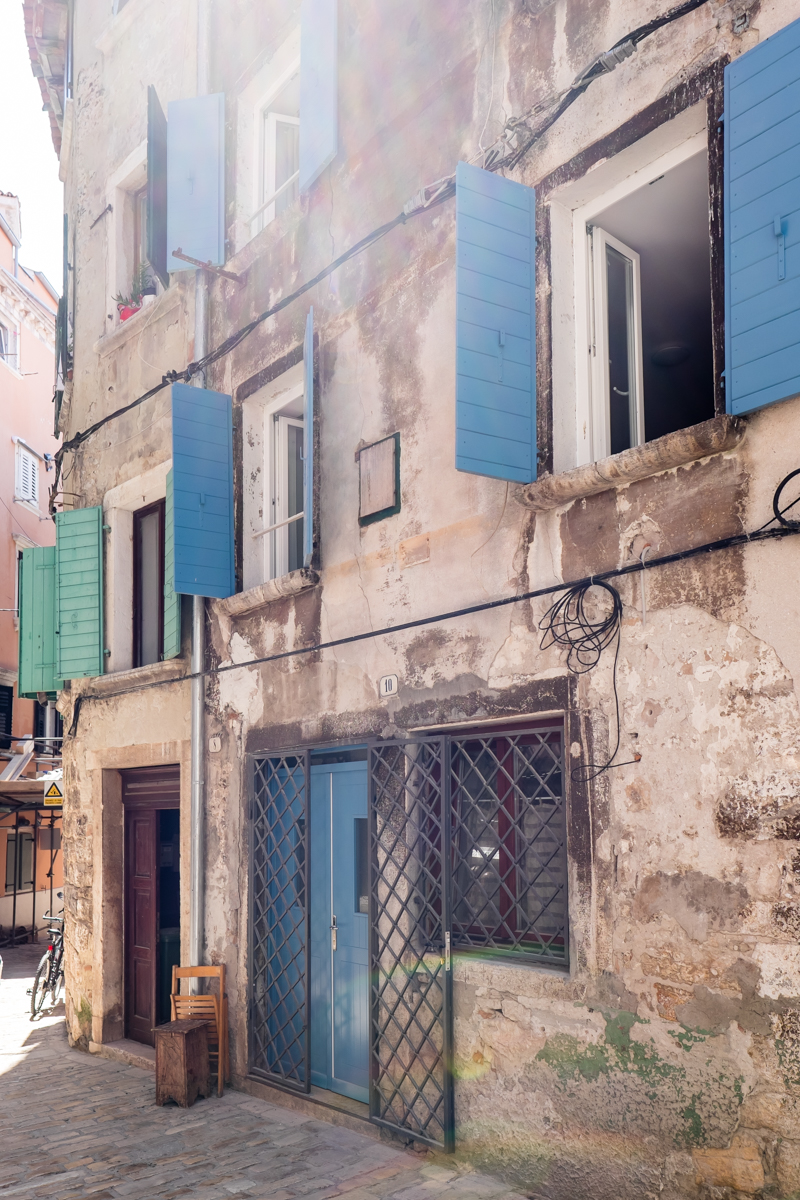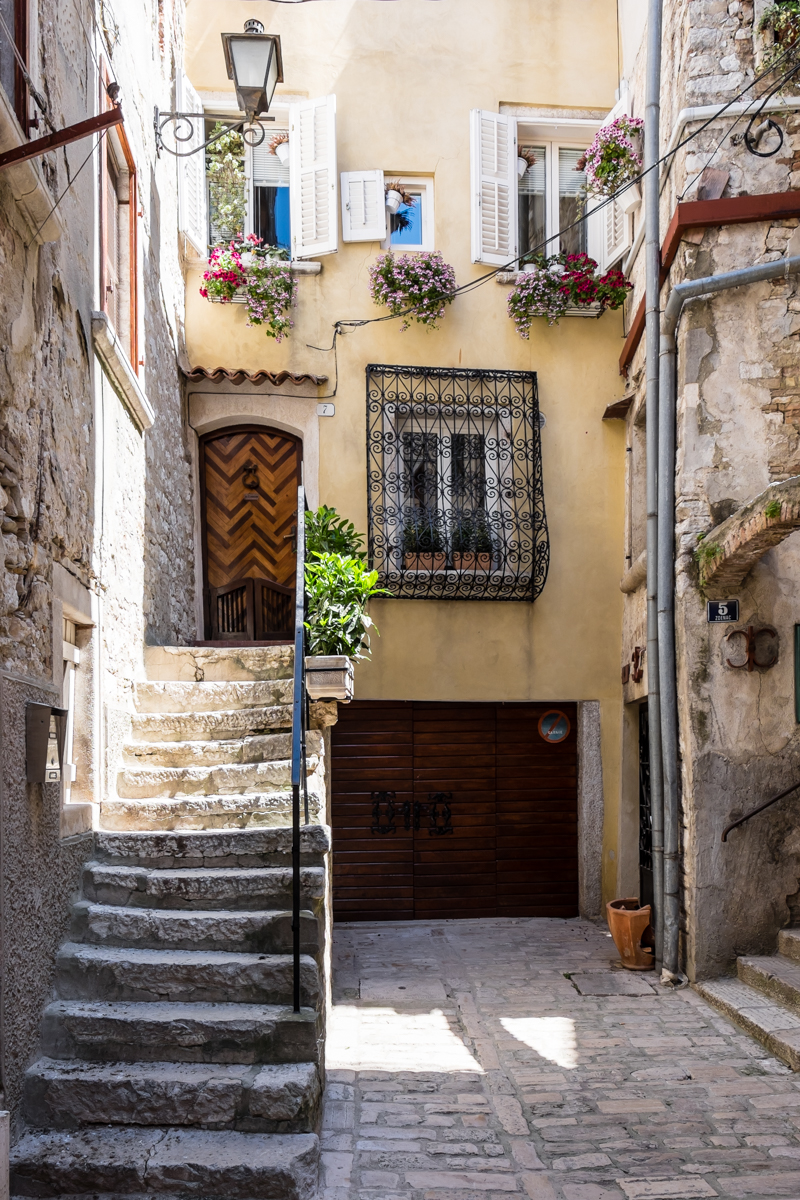 As I walk in I say hello in Croatian: "Dobro jutro!"
But my accent doesn't fool them because they immediately ask: "Do you speak Italian? English? Do you speak German? Slovenian?".
I can't really pretend anymore.
Marija explains that everyone speaks Italian here, as a rule; anyone who is in the tourism sector, so anyone working in a shop, bar or hotel has to know our language. Obviously if you work in a factory you don't need to know Italian, but everyone does anyway.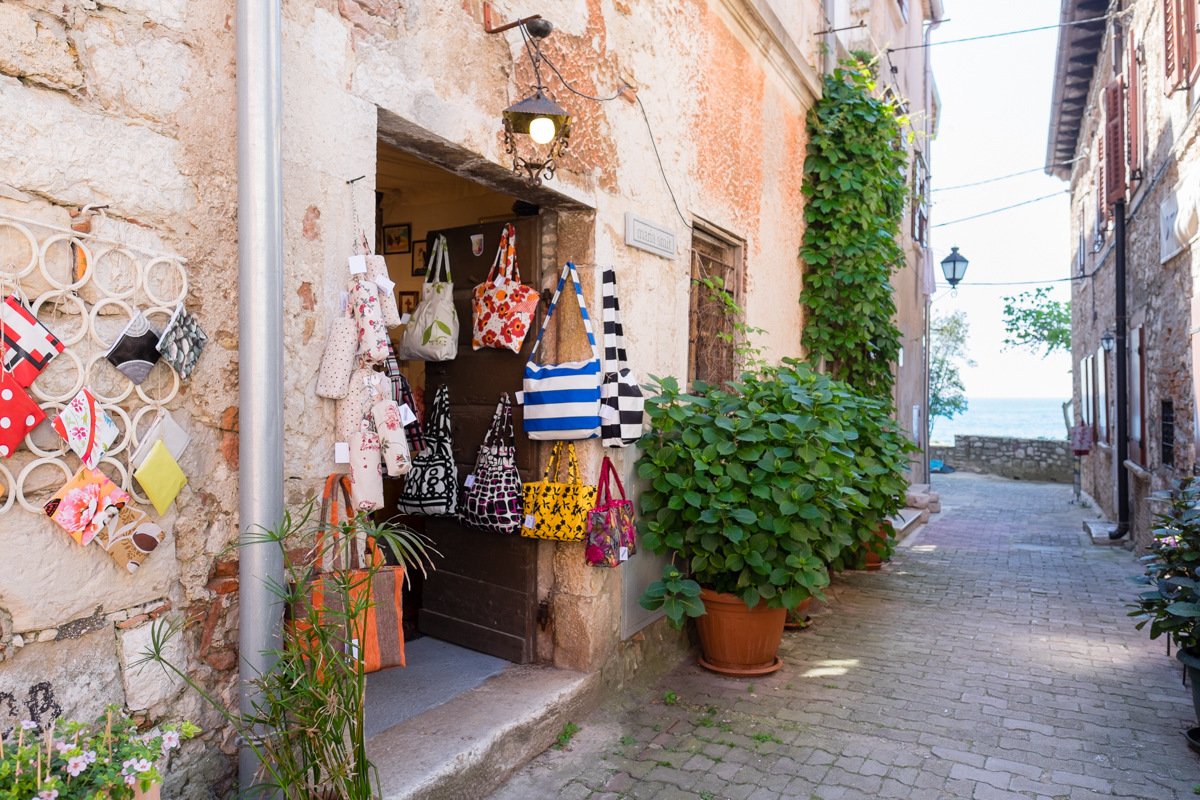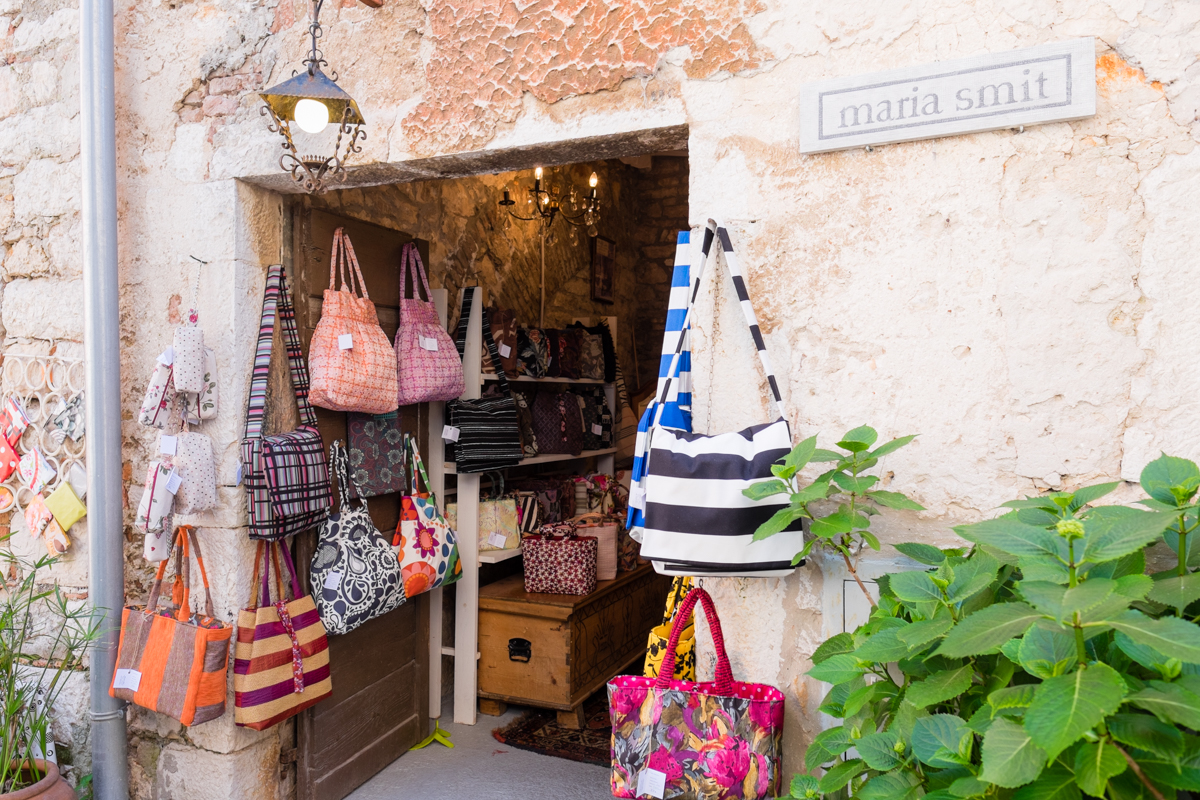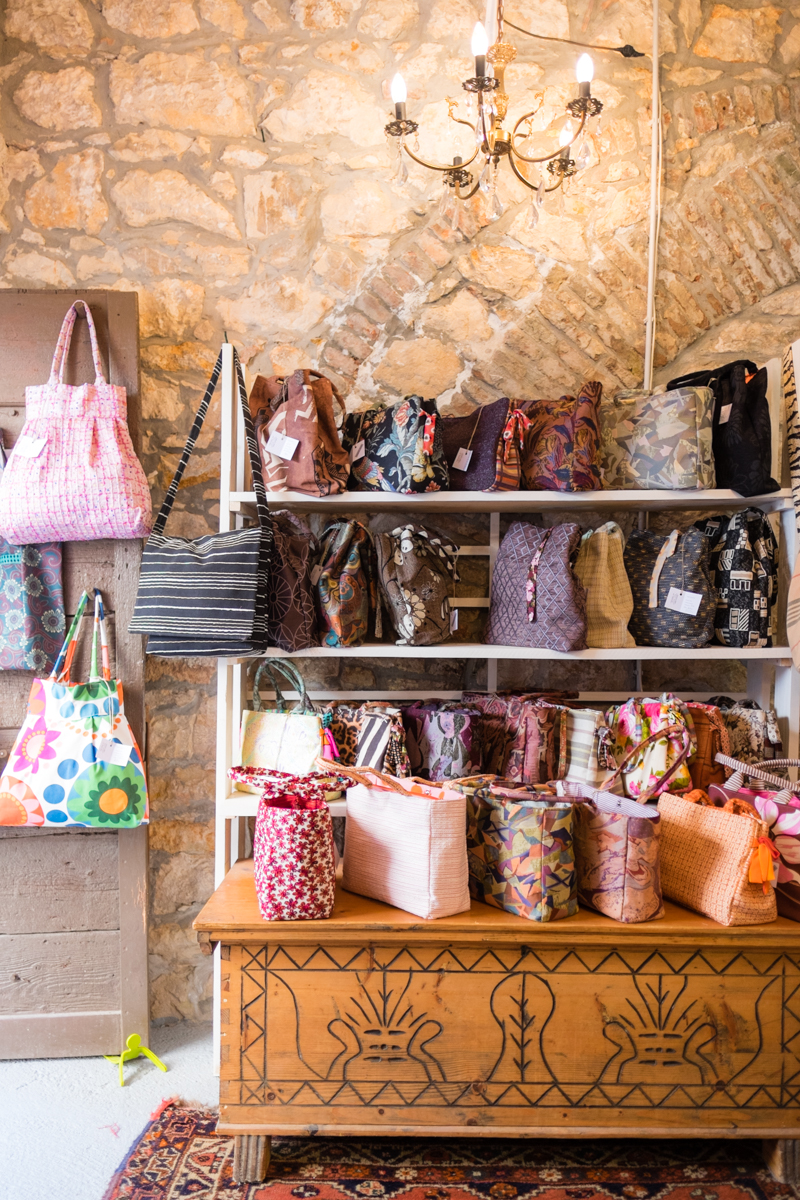 Her husband greets me with a sentence which will become my motto:
"WELCOME TO ROVIGNO, THE ONLY PLACE WHERE YOU CAN HAVE YOUR FEET IN THE WATER, YOUR STOMACH IN THE SUN AND YOUR HEAD IN THE SHADE ON A PINE TREE!"
I was quite won over by this well assorted couple, that as well as being pleasant and welcoming people, had a wonderful selection of handmade handbags with colourful decorations, all made with Ikea and Fornasetti fabric. The prices change according to the fabric that is used.
I can't help but notice that in this little studio there is also quite a large piece of furniture, a fisherman's boat hanging from the ceiling, a wonderful piece from 150 years ago!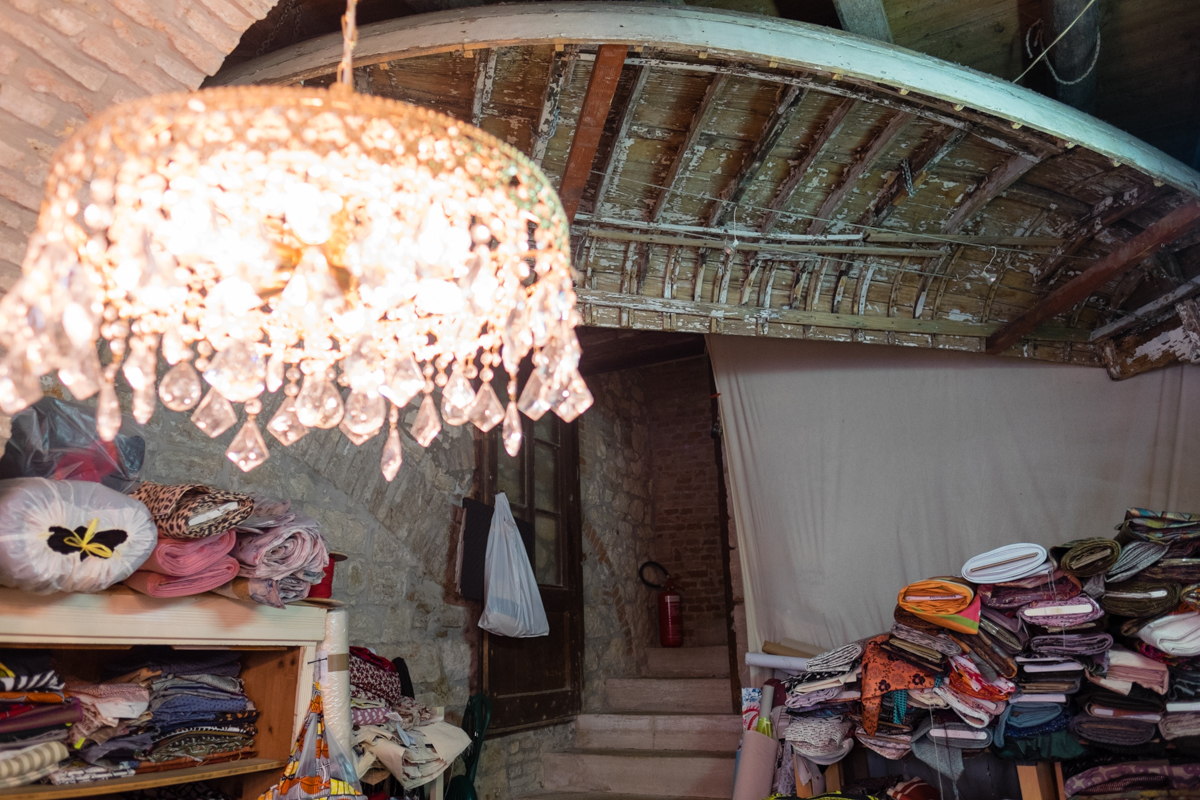 I'd like to stay and chat with the owners, but I don't have all that much time left so I continue my walk around the alleys, admiring the views in between the buildings.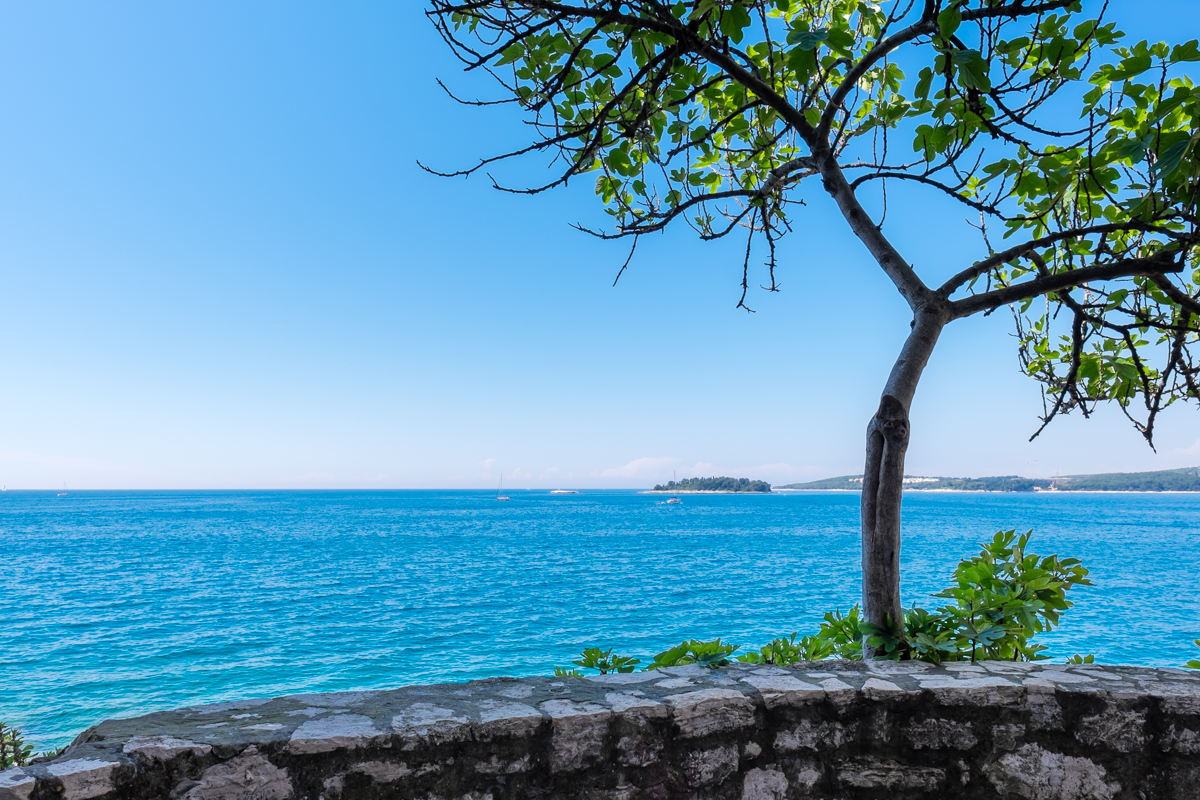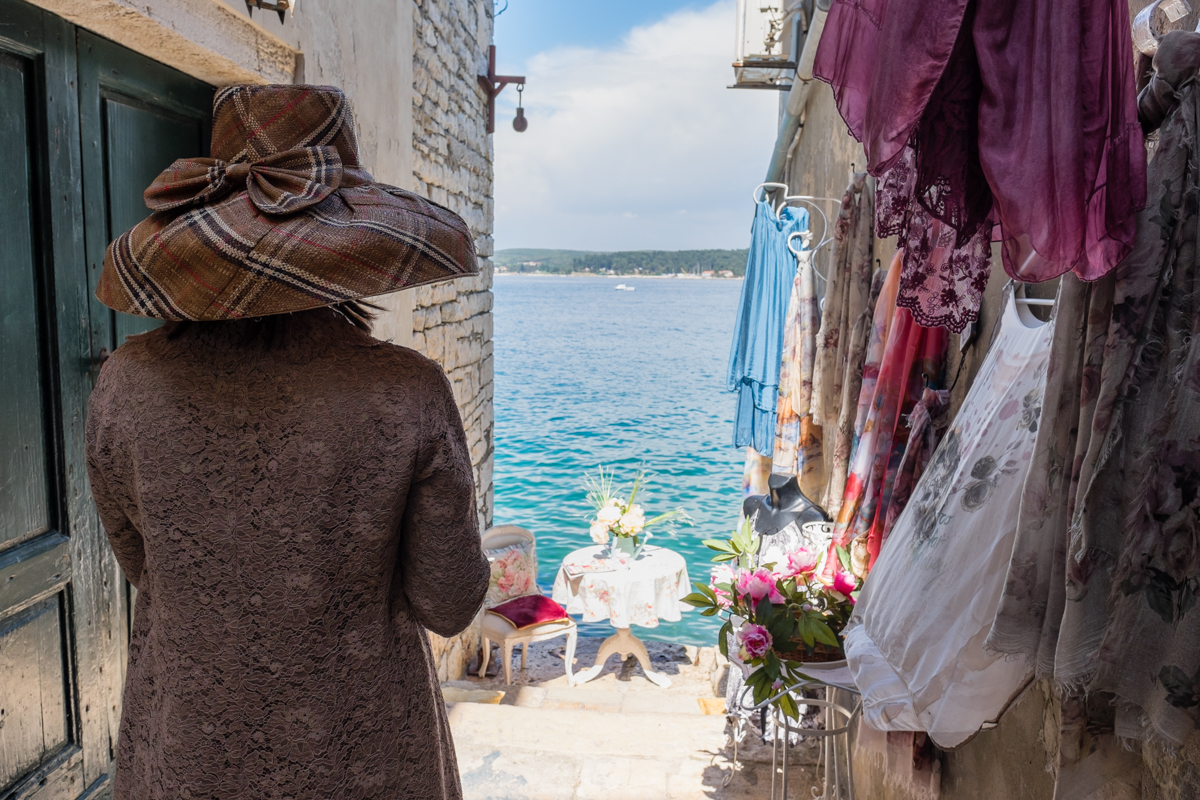 Just a few steps away I see another interesting shop: Atelier Goga.I'm already captured by the wonderful jewelry made with fresh water pearls and rope!
I walk in to buy a bracelet for my sister, that always bring gifts back from me when she's on a trip. A present from a new place is always appreciated!
The young man that welcomes me explains that his mother makes these wonderful pieces (she's not in the shop in that moment) and that the pearls are all assembled by her with talent and passion!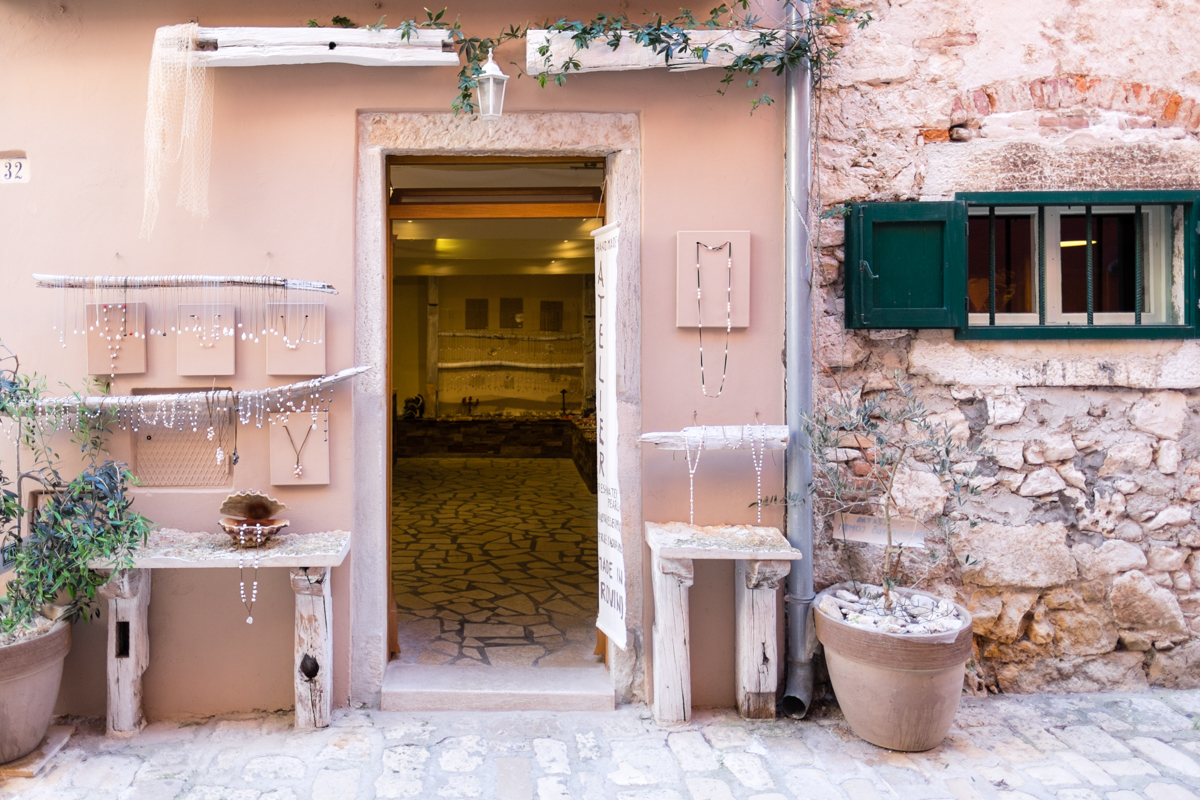 Unfortunately, I can't take too many photographs because they're not too appreciated!
I'm finally back on track. All around the streets of Rovigno you also find many little typical stalls, like cheese sellers that offer you a taste of their delicacies, like their goat cheese.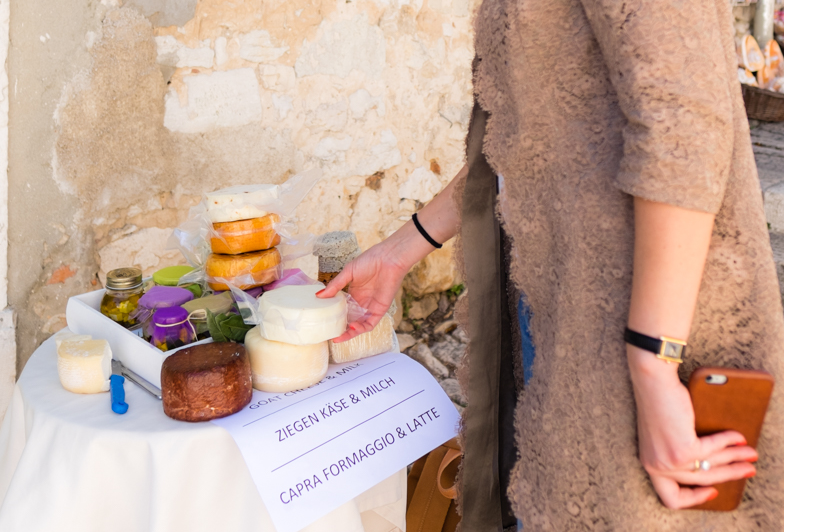 I couldn't resist from buying something, but be careful: I tried one type of cheese that I then asked to buy, but once I got home I discovered that the cheese wheel I had was another one, mixed with garlic. As usual I'm lucky because I adore garlic and it actually was a nice surprise for me (but I imagine it could be a fiasco for some people J).
I continue my relay, passing from food to artwork, until I reach an old cellar built in stone that still has old wine barrels; I'm at Brakovic Ceramics a shop filled with wonderful artwork, like ornaments that represent fish, white ceramic chandeliers and hand painted cups.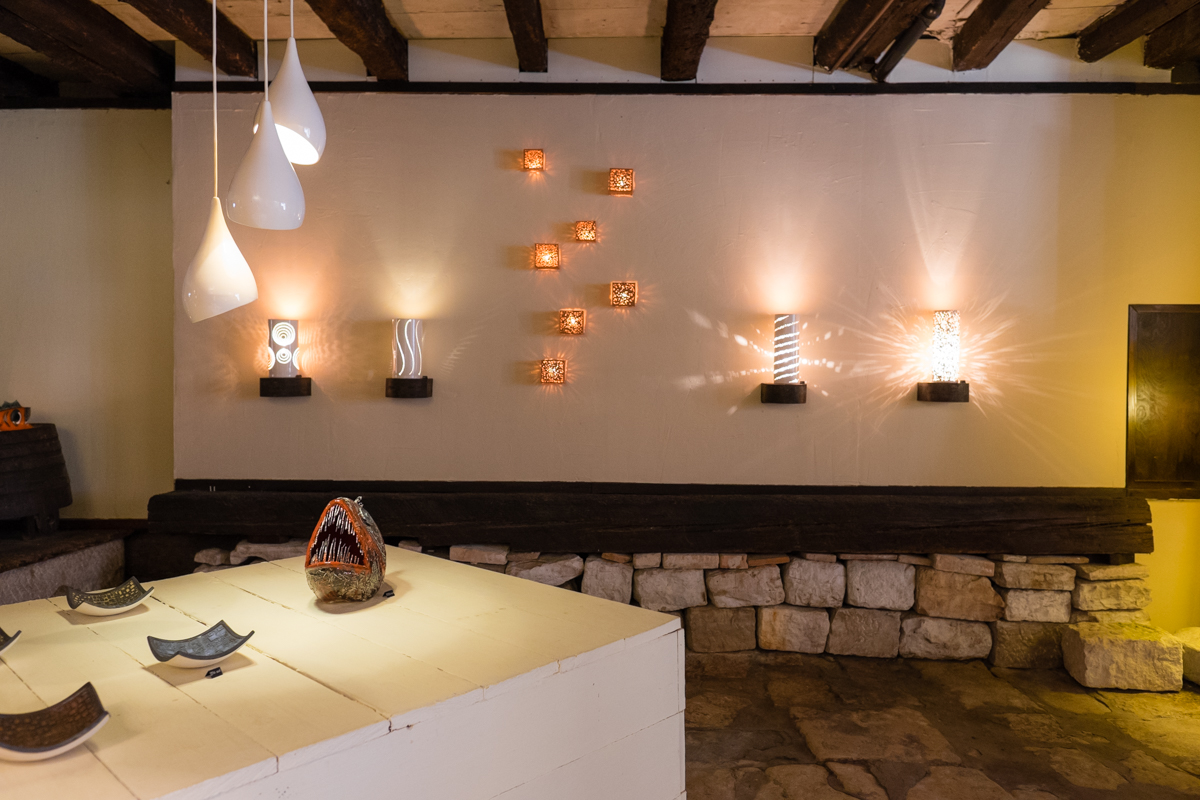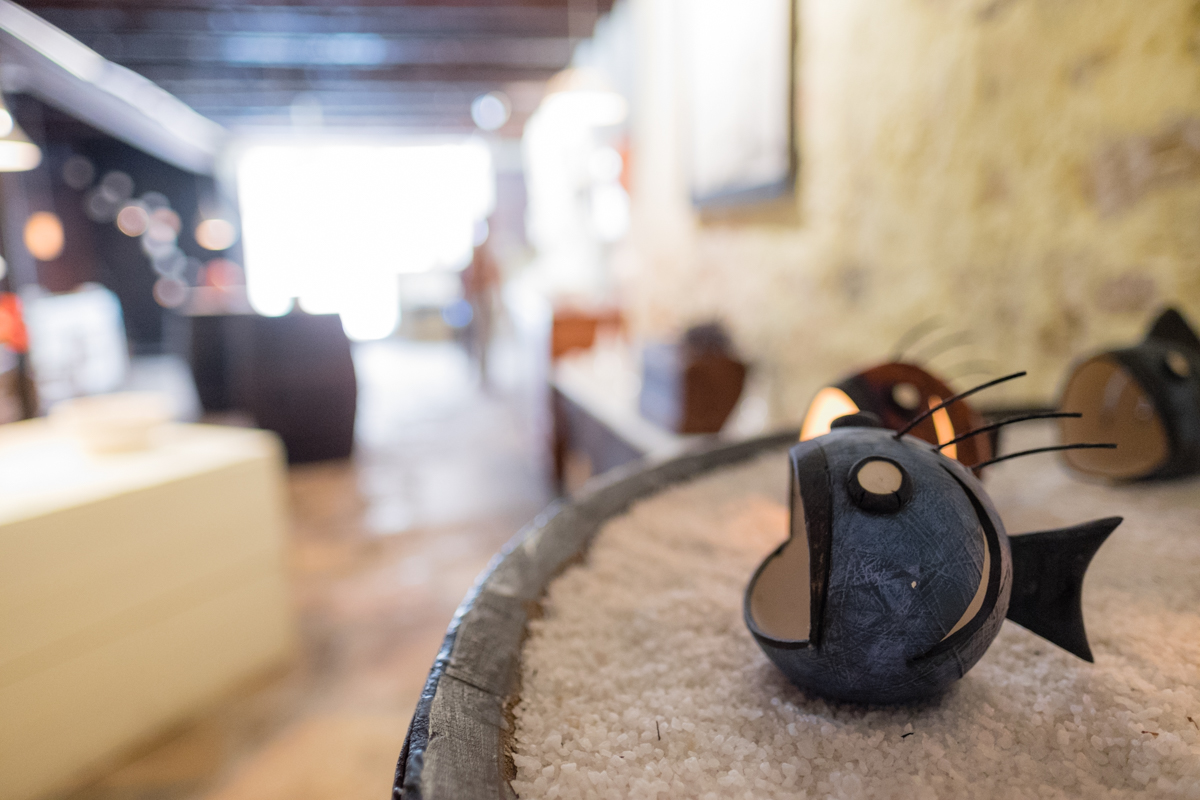 The incredible work of two local artists (husband and wife) that captured my heart!
Unfortunately, except for Brakovic, the artisans don't have a web page or a Facebook profile; the only way to see their collections is to go to Rovigno (you now have an excuse for a weekend trip)
Here are the addresses:
STUDIO MARIJA : Vladimira Svalbe 63 52210 Rovinj marica.smit@pu.t-com.hr
ATELIER GOGA: V.Svalbe 32 52210 Rovinj bruno.biljecki@gmail.com
Nothing left to do but get in your car, head to "Rovinj" and enjoy a wonderful holiday.
Photo: Andrea Zangrando