I hope you're as enthusiastic as I am about getting to know new places in Slovenia!
Today I'll guide you through the traditions and beauties of this area that is slightly off course from the typical tourist itineraries.
If you decide to visit these areas across the border, I suggest you stay in the farmhouse Kalska Domacija, in the village of Strekljevec and near Semic, where you will be welcomed in a wonderful farmhouse with its own typical barn. The restoration work done on the buildings is quite incredible, using natural materials like stone and wood, and the furniture is custom made, with a modern twist on traditional elements!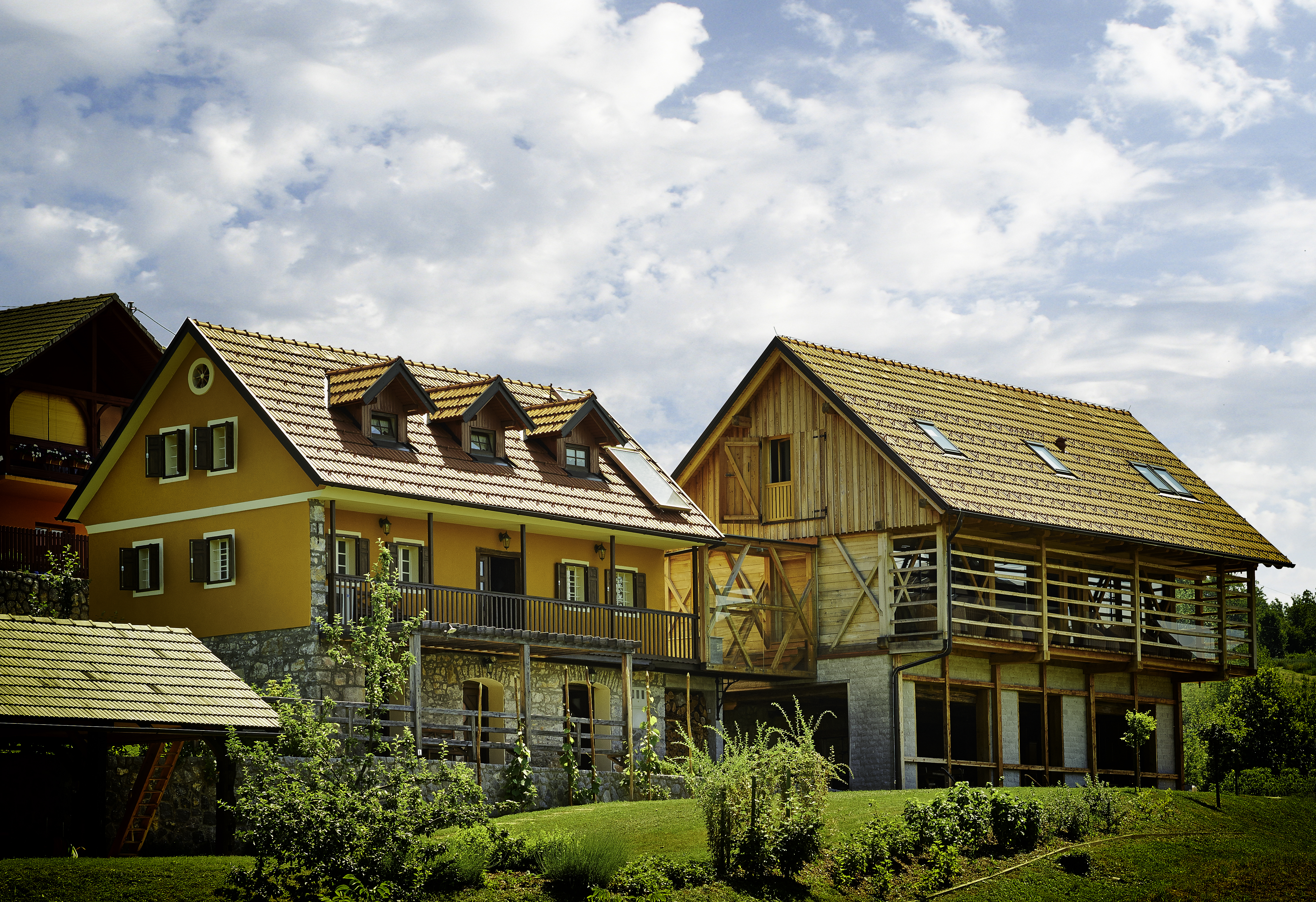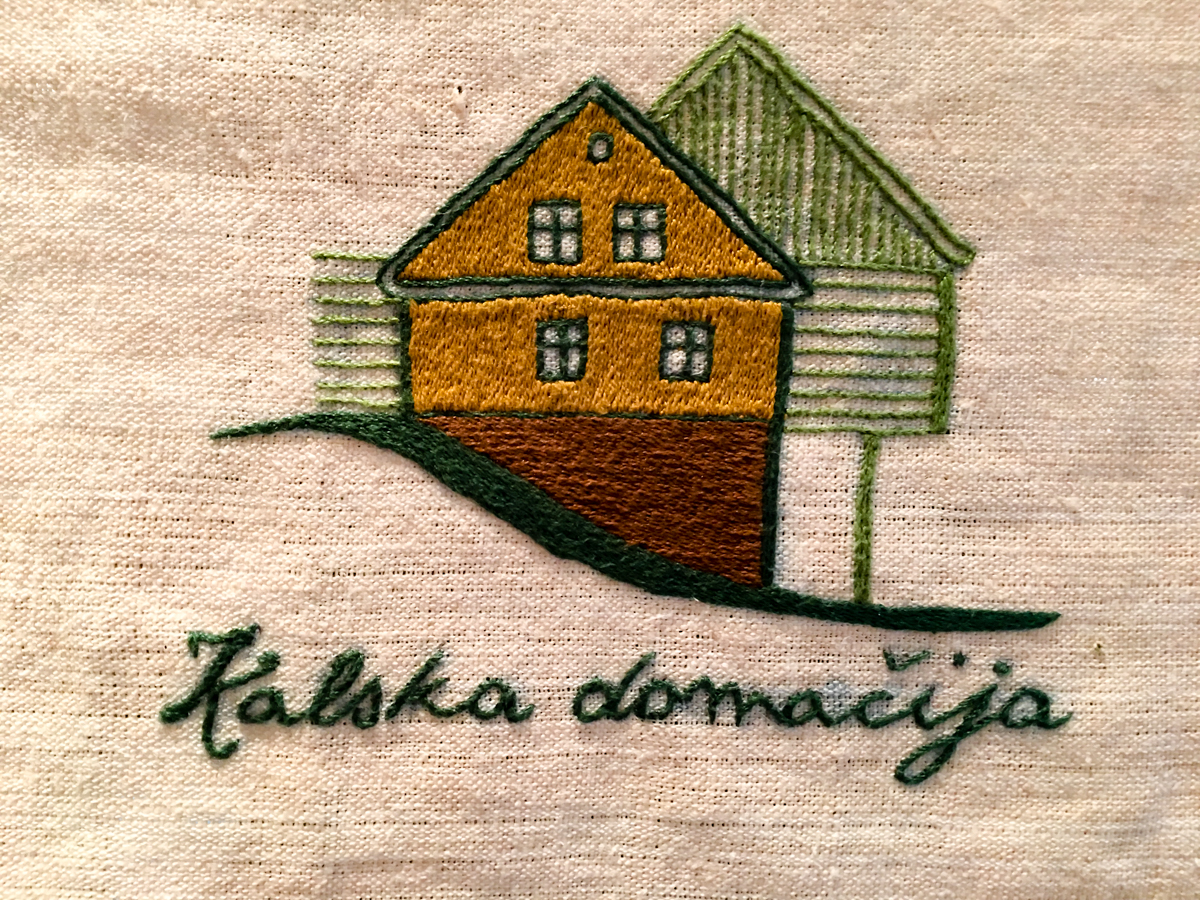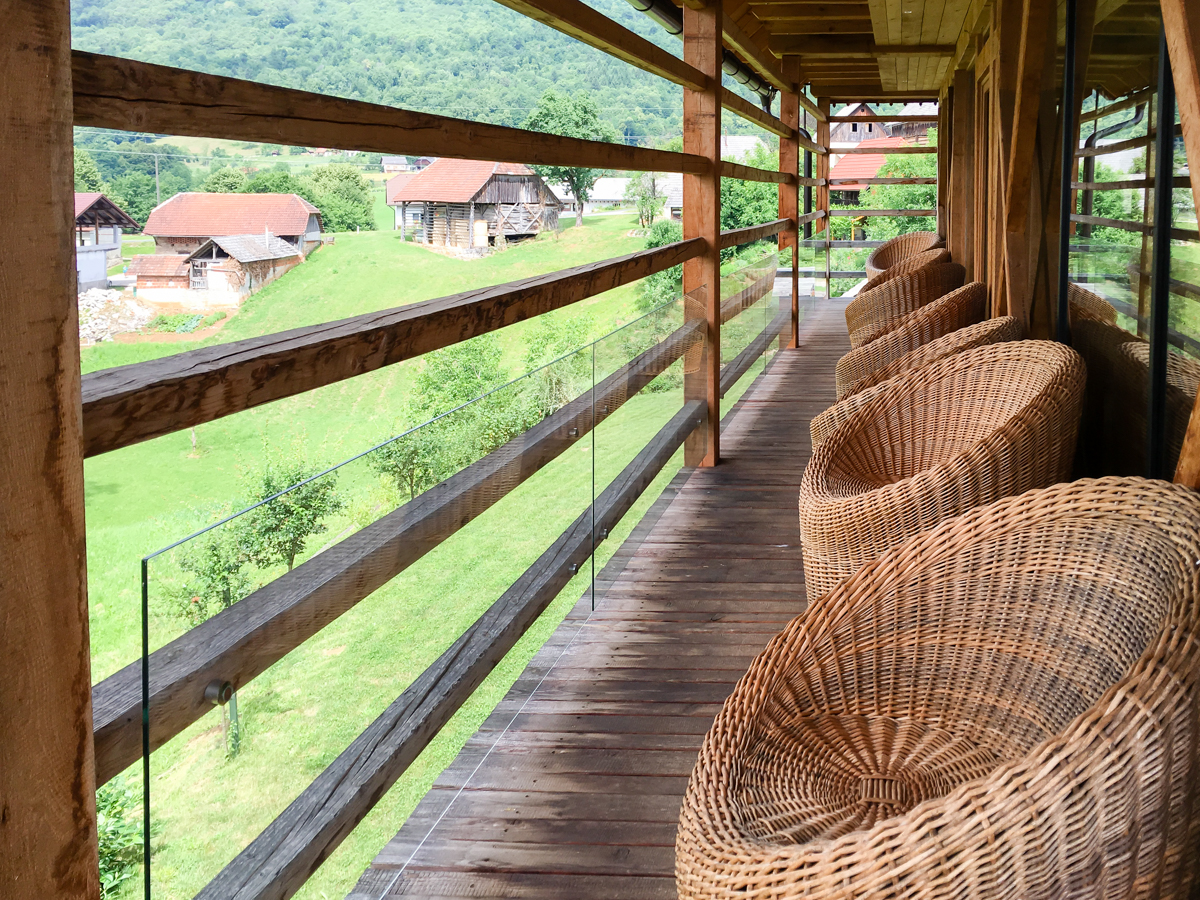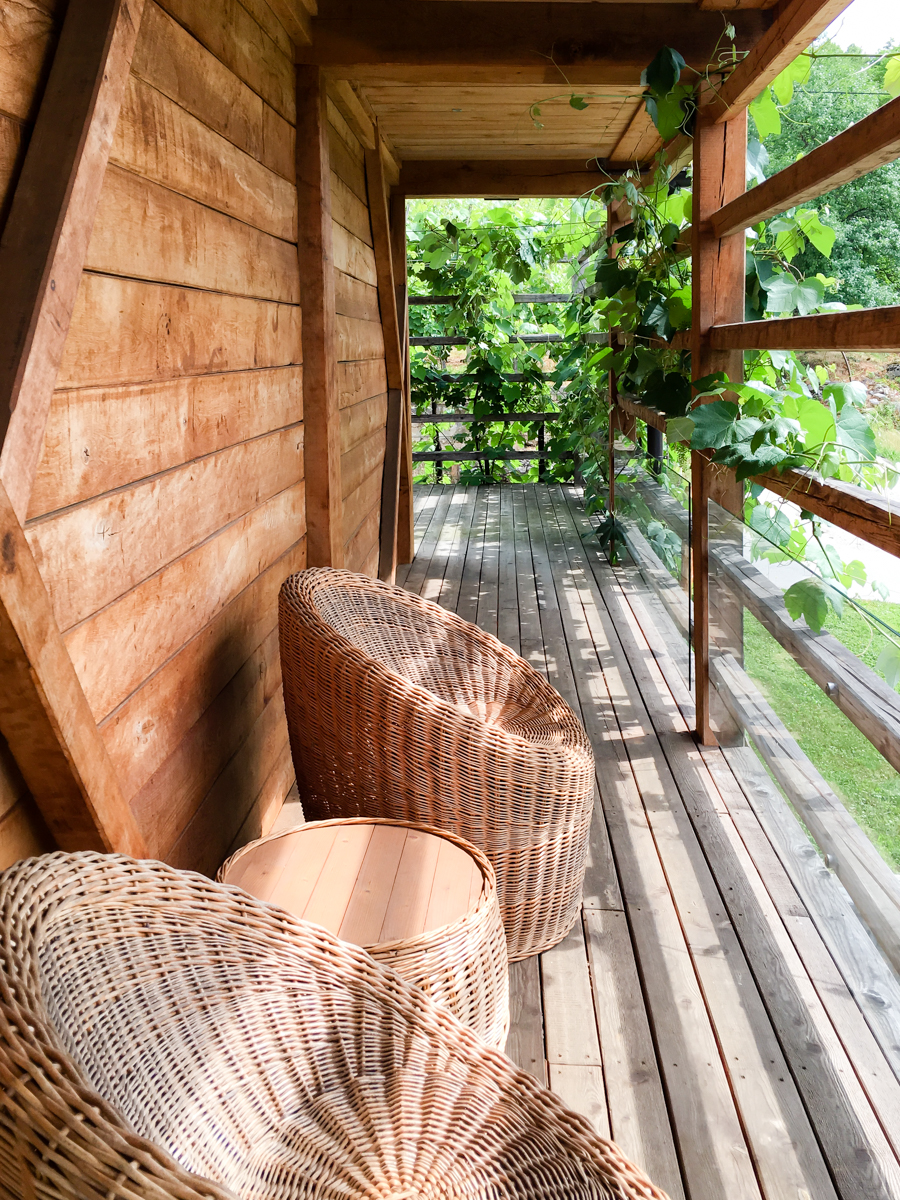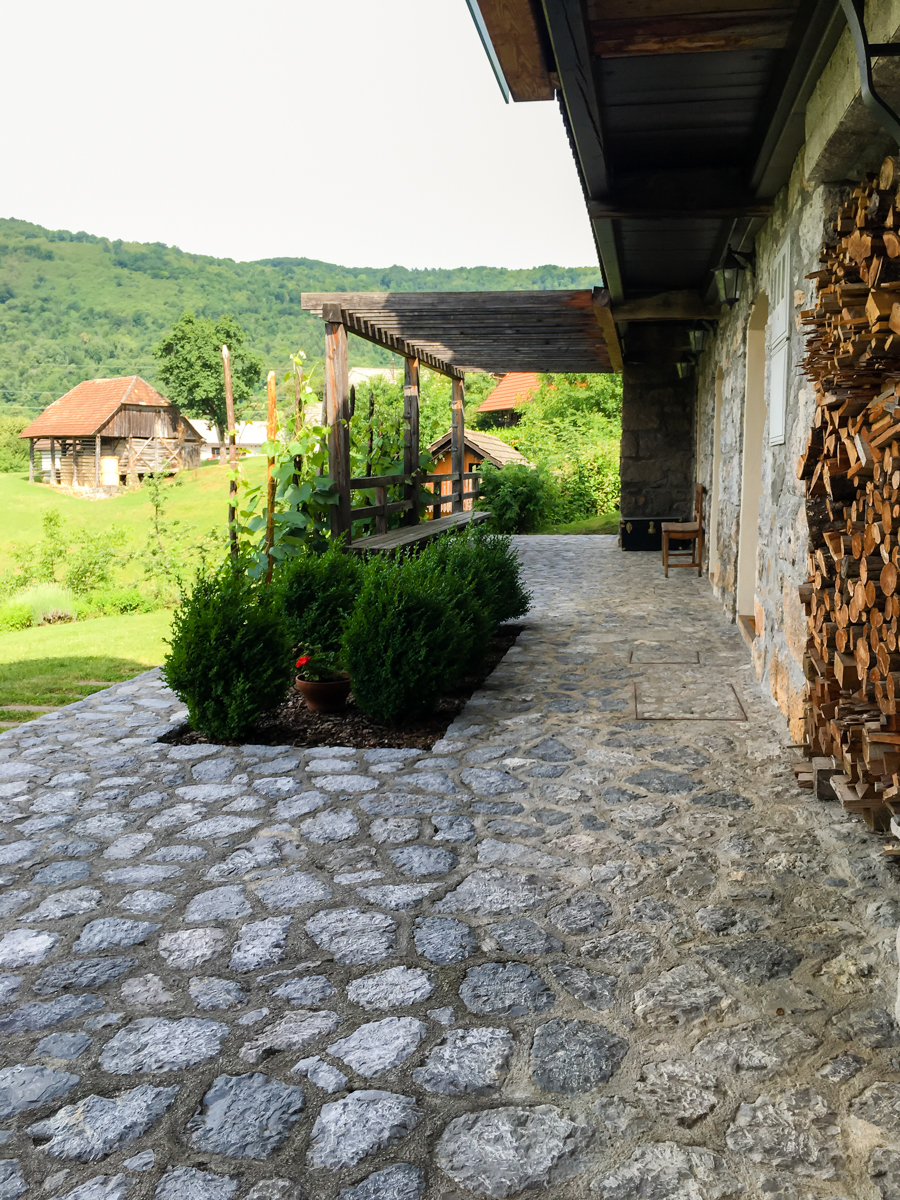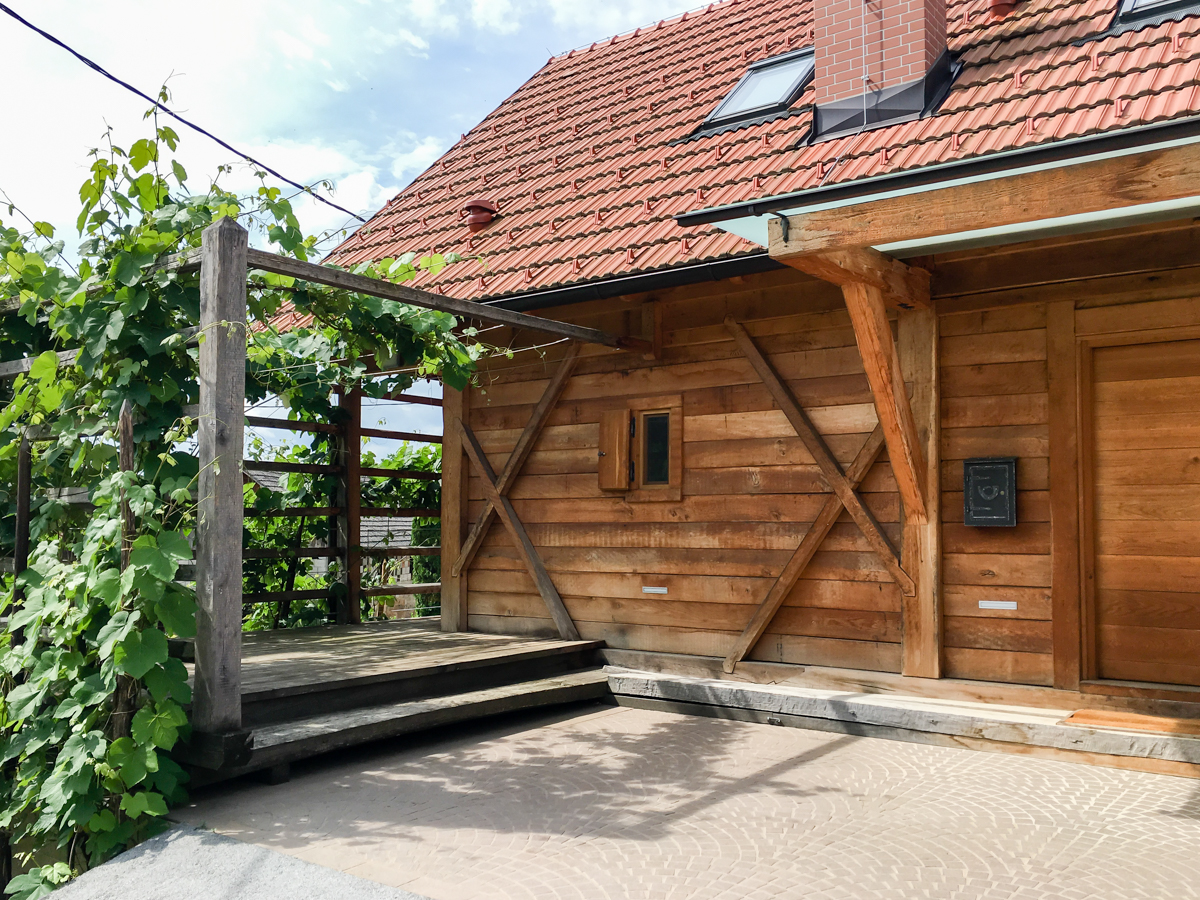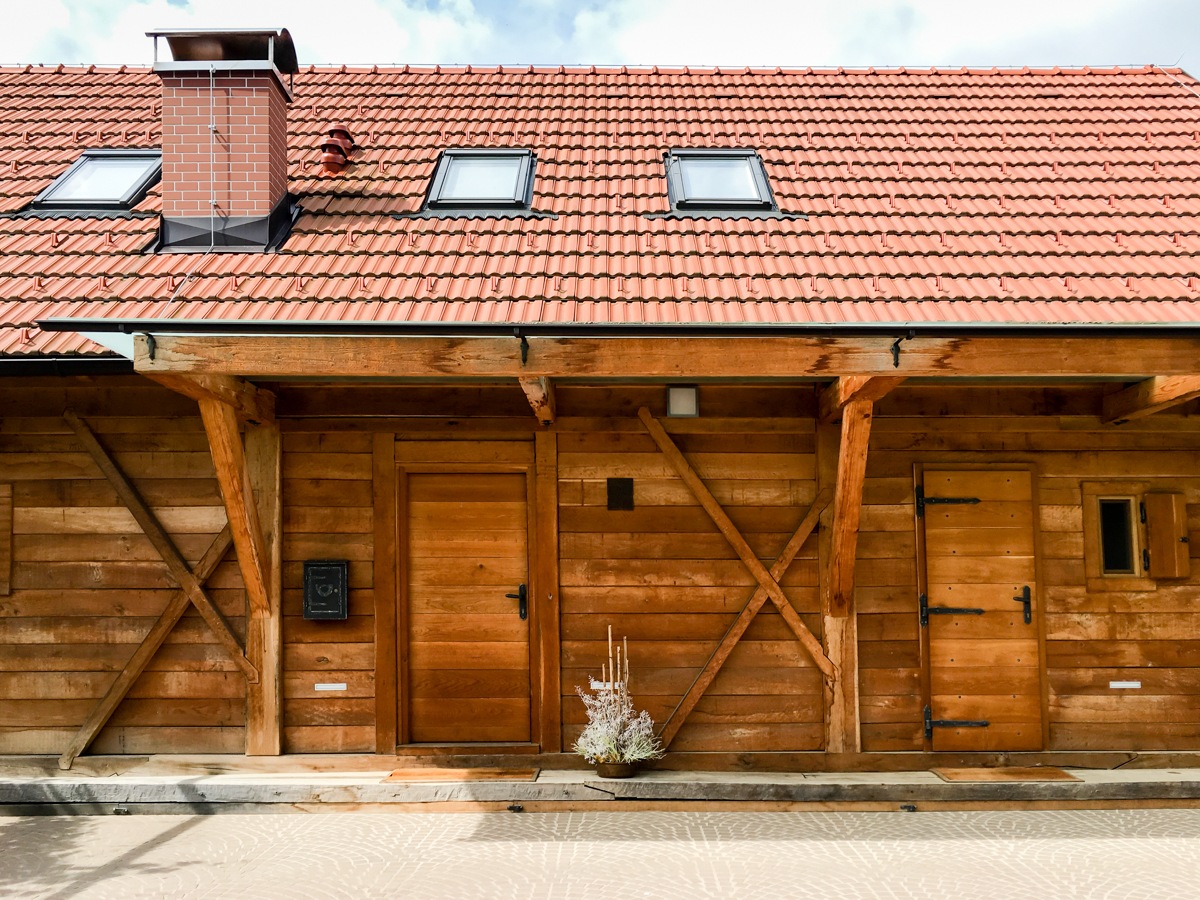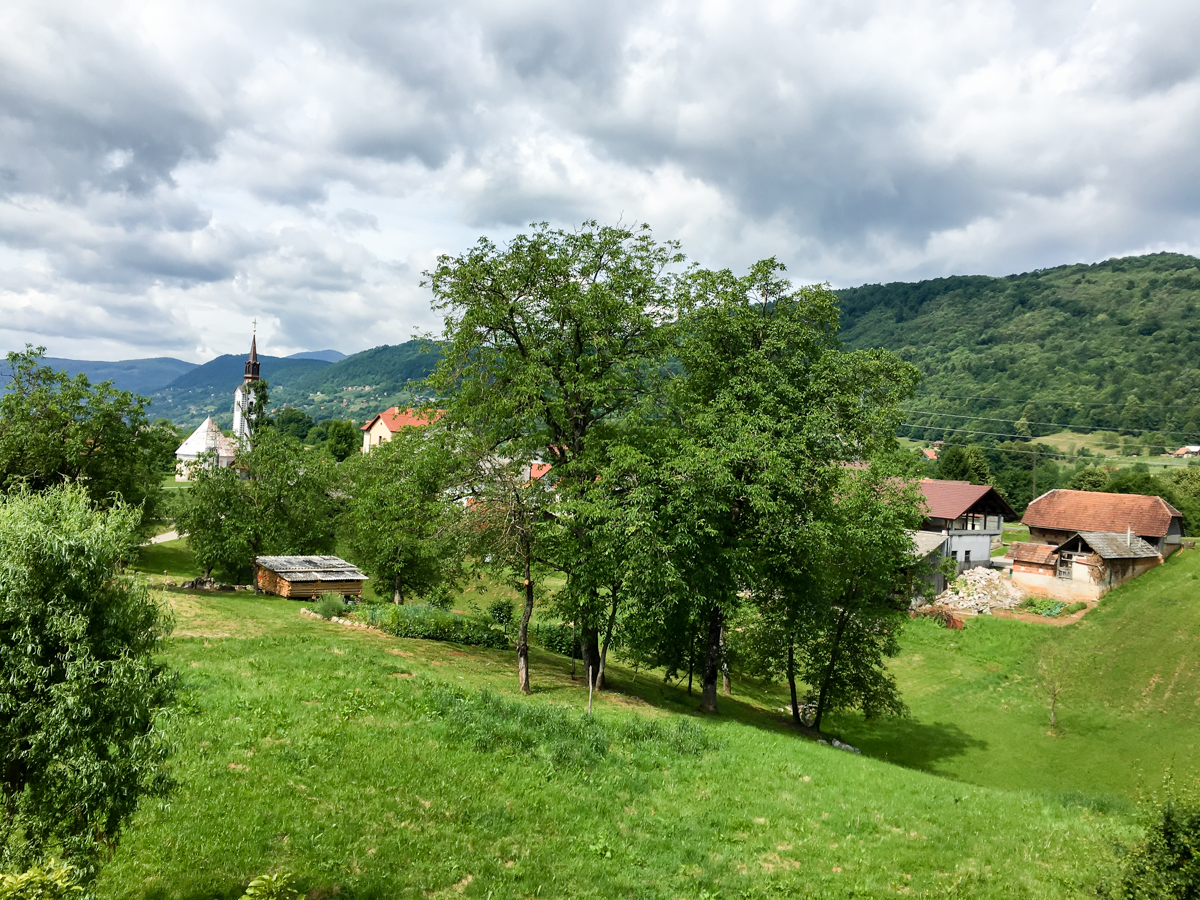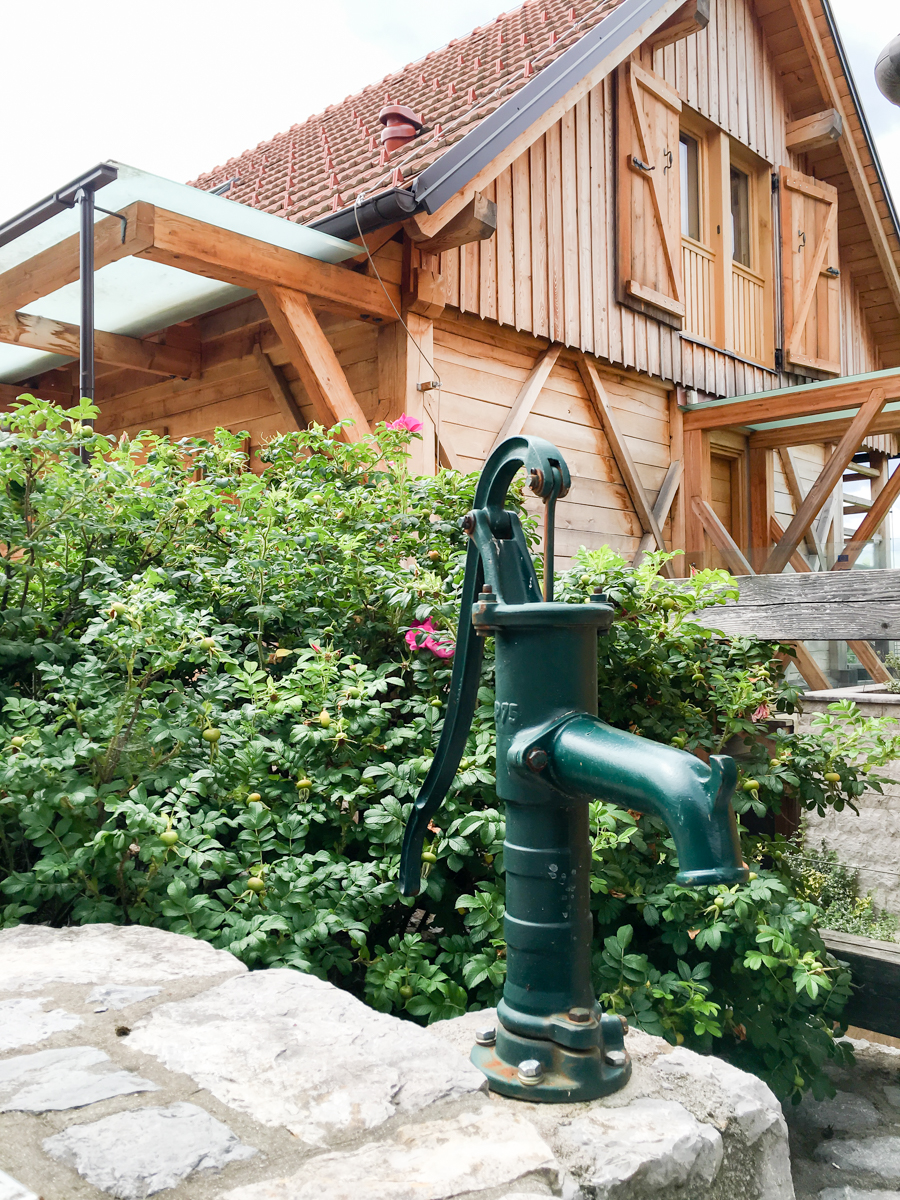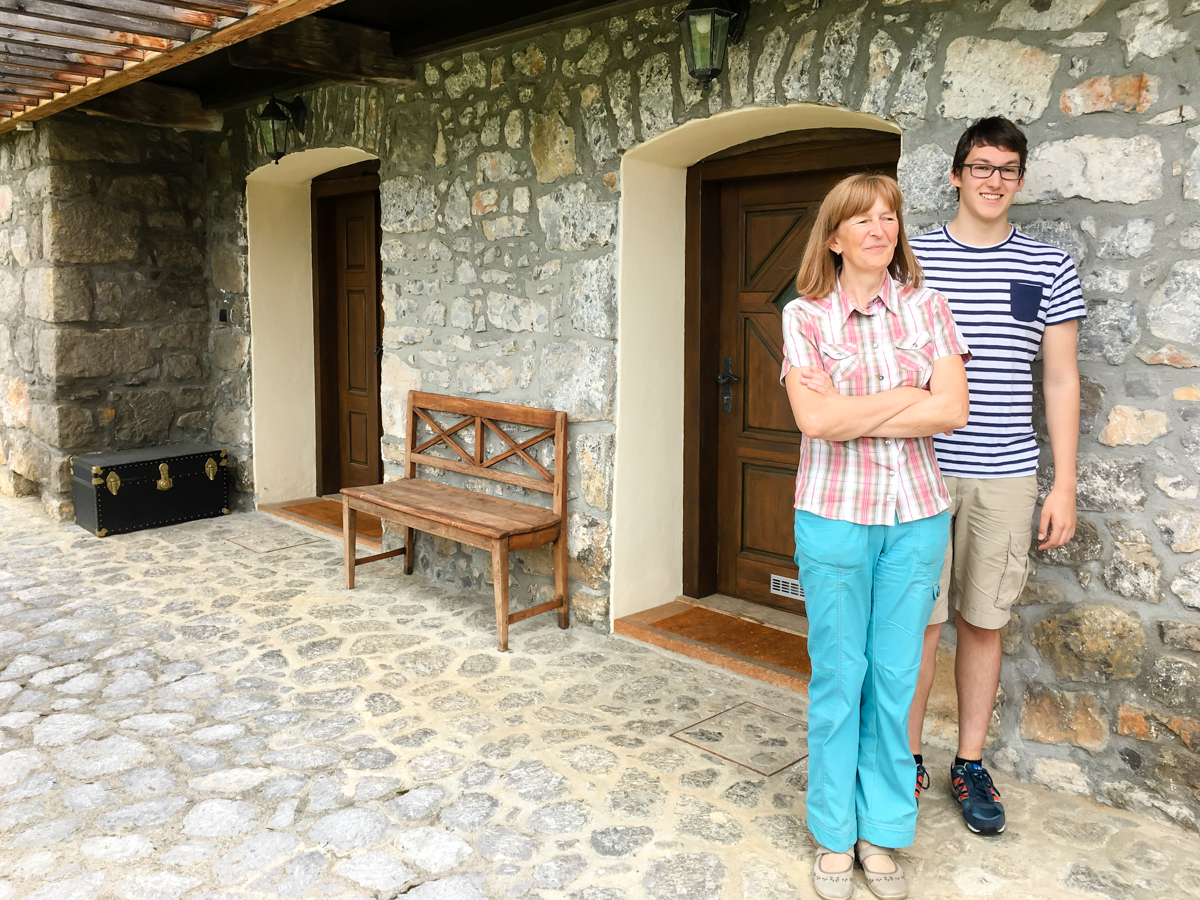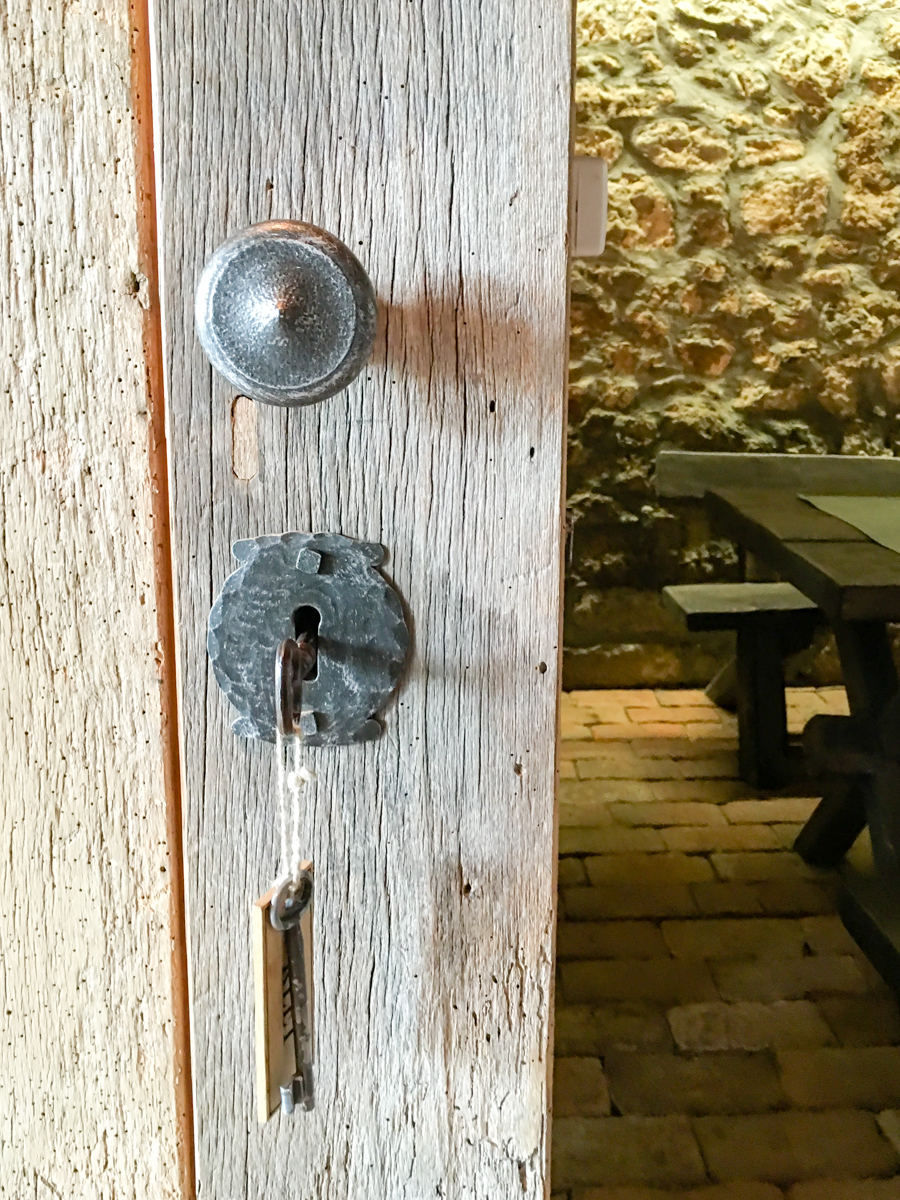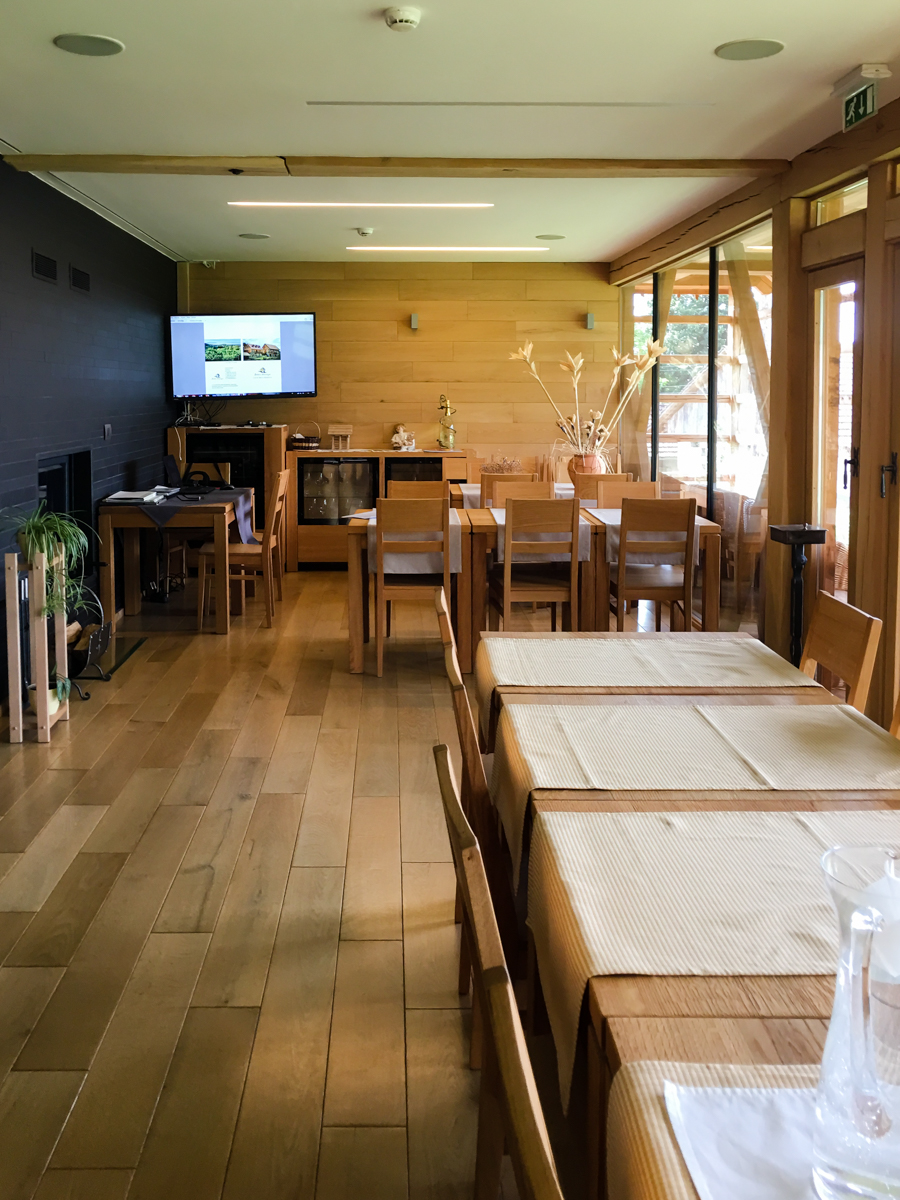 Here you can choose to spend a night in the old house, where laces and old furniture send you back to a different time, or you can stay in the barn, where modern and elegant rooms have been prepared.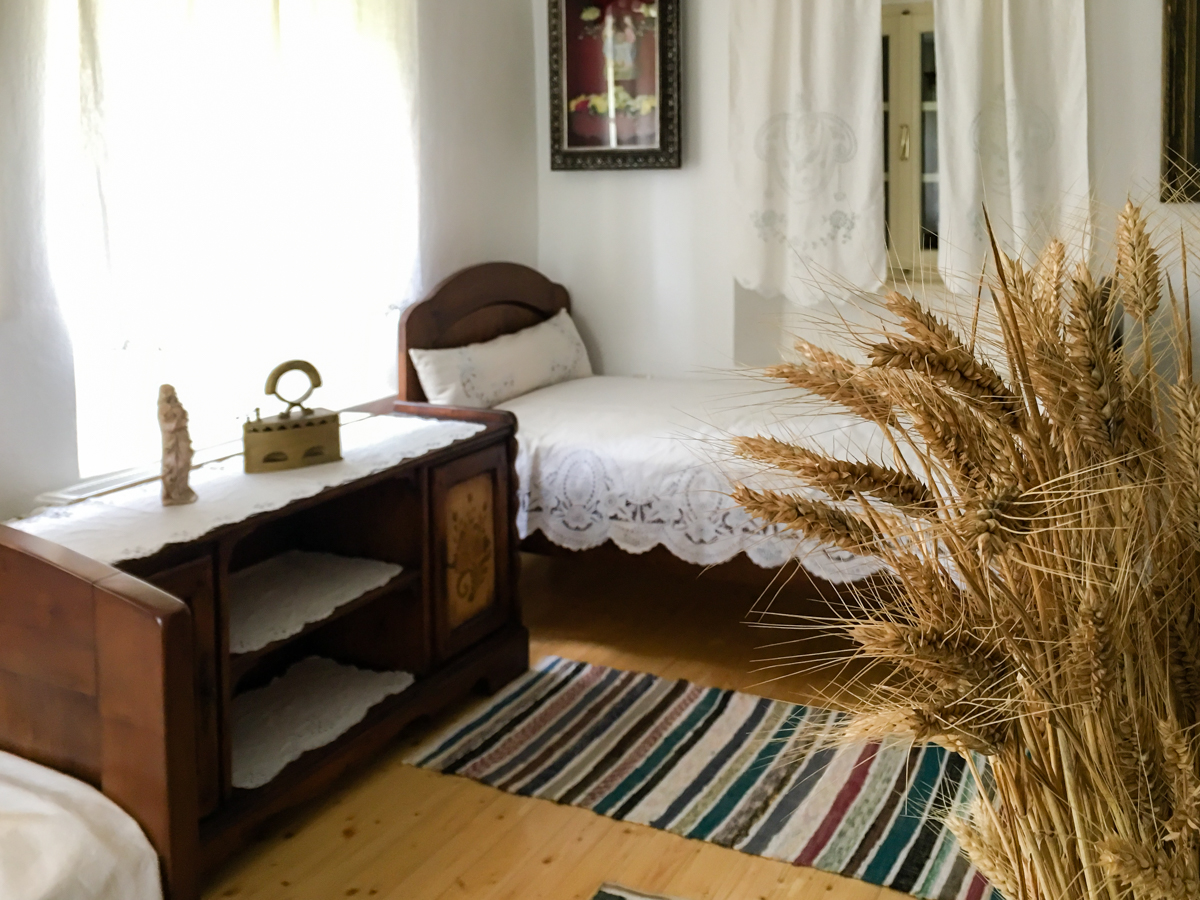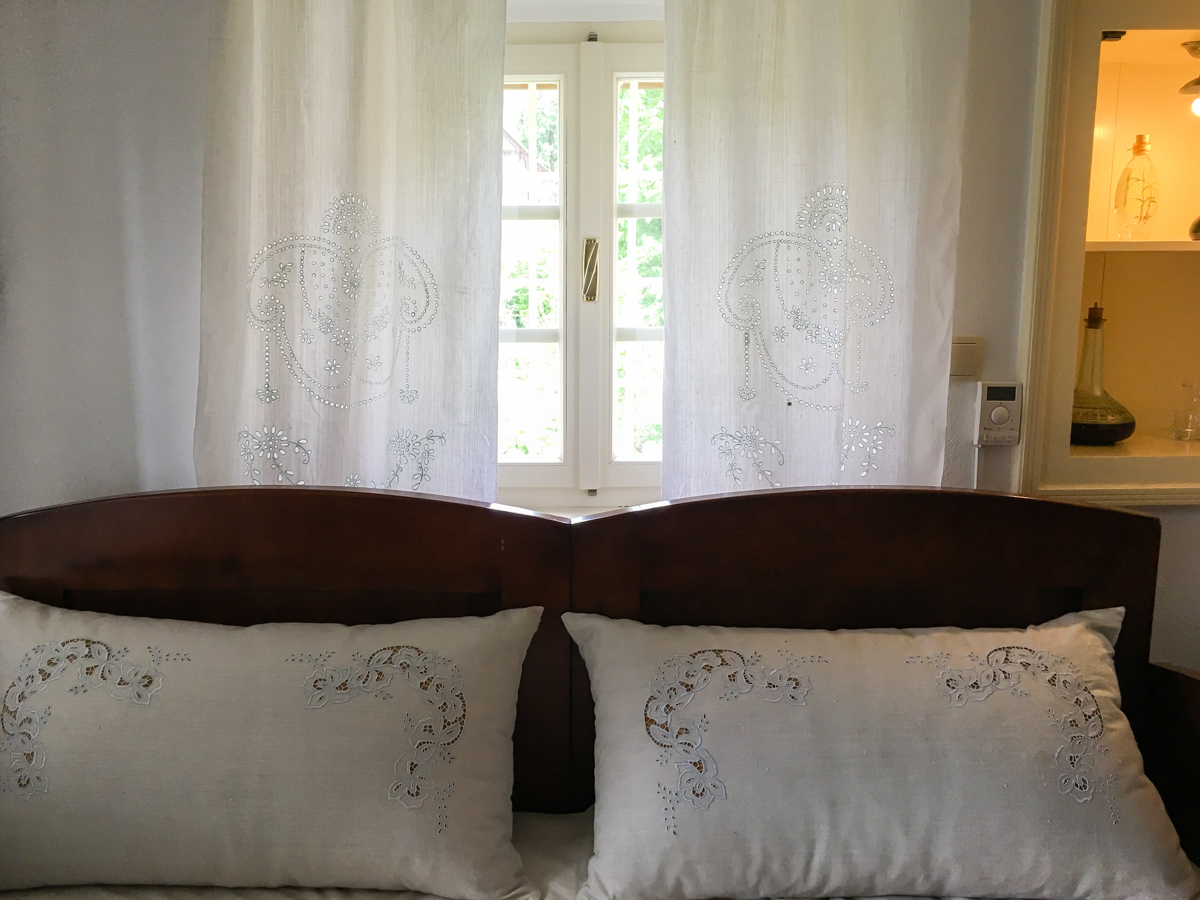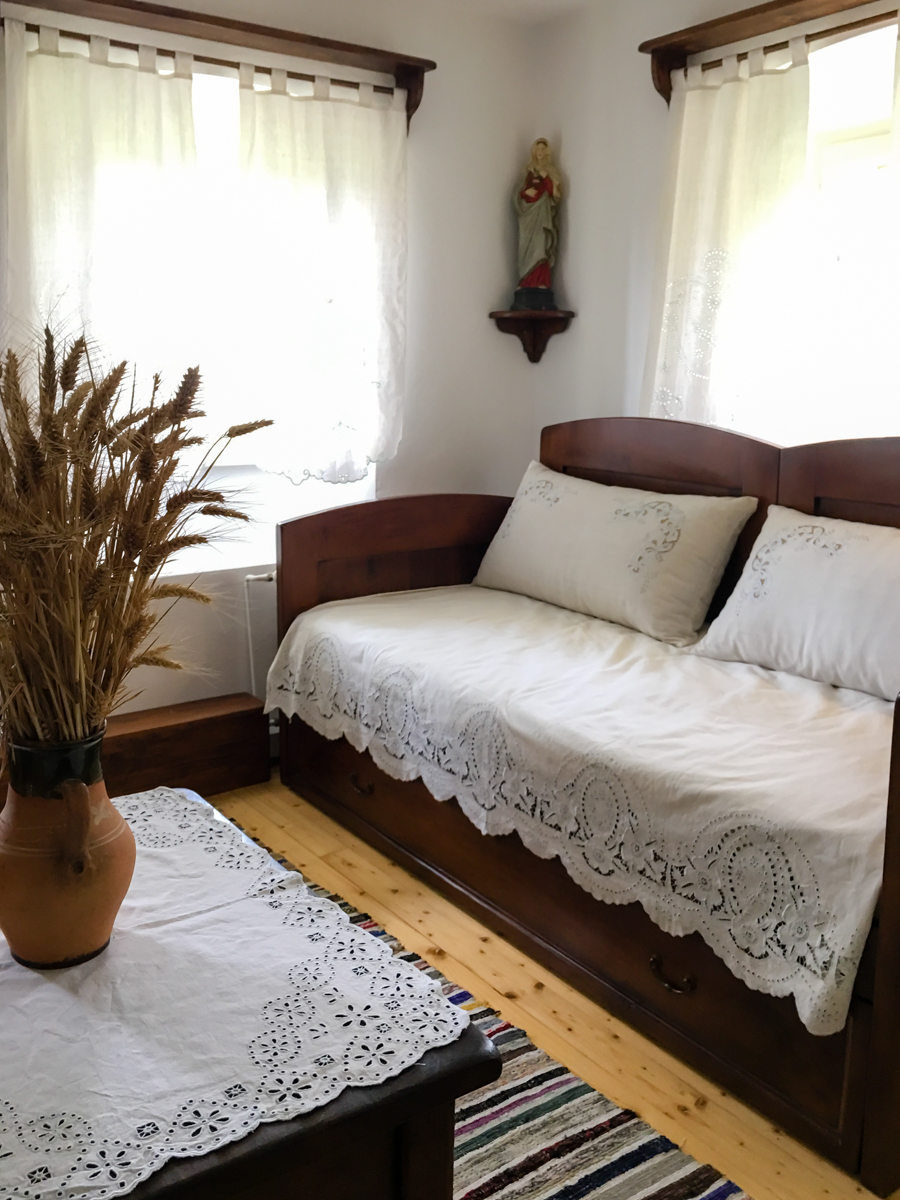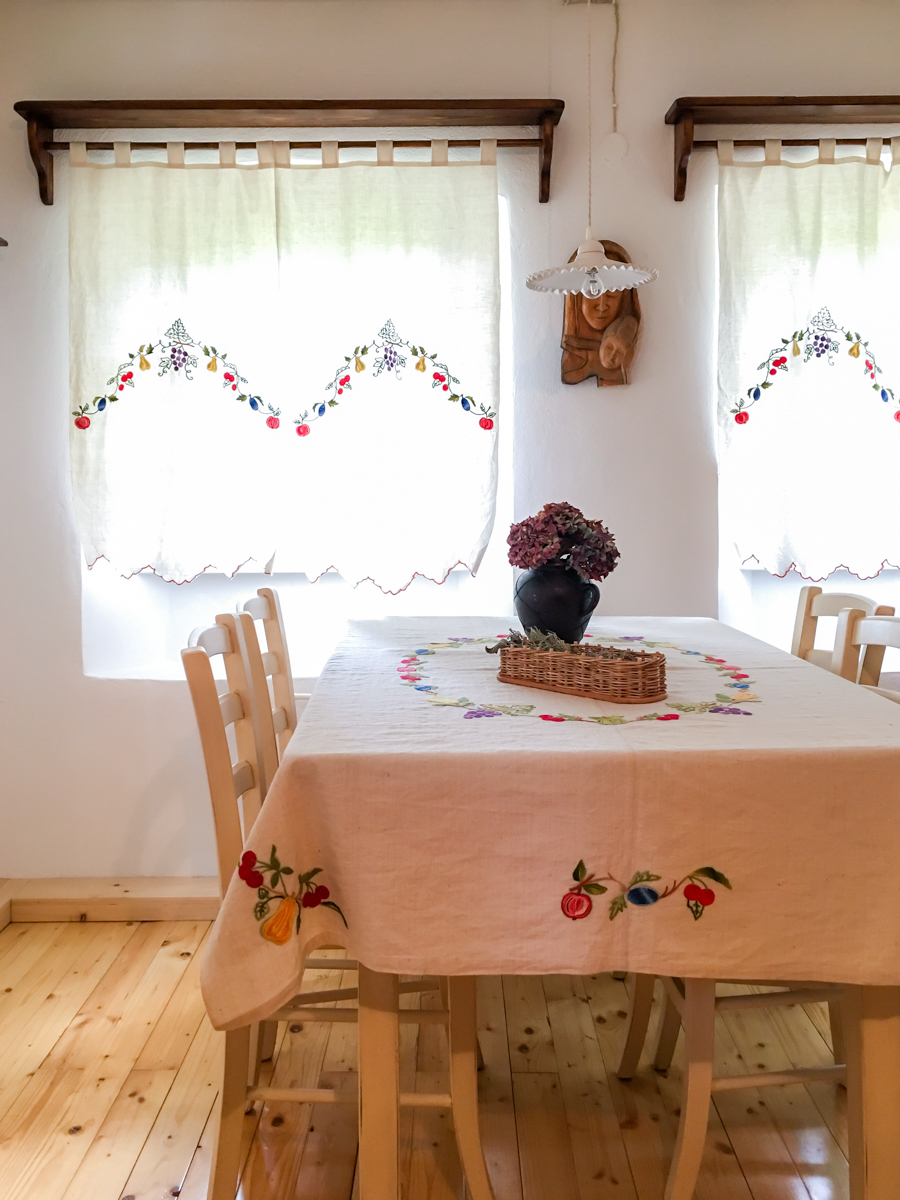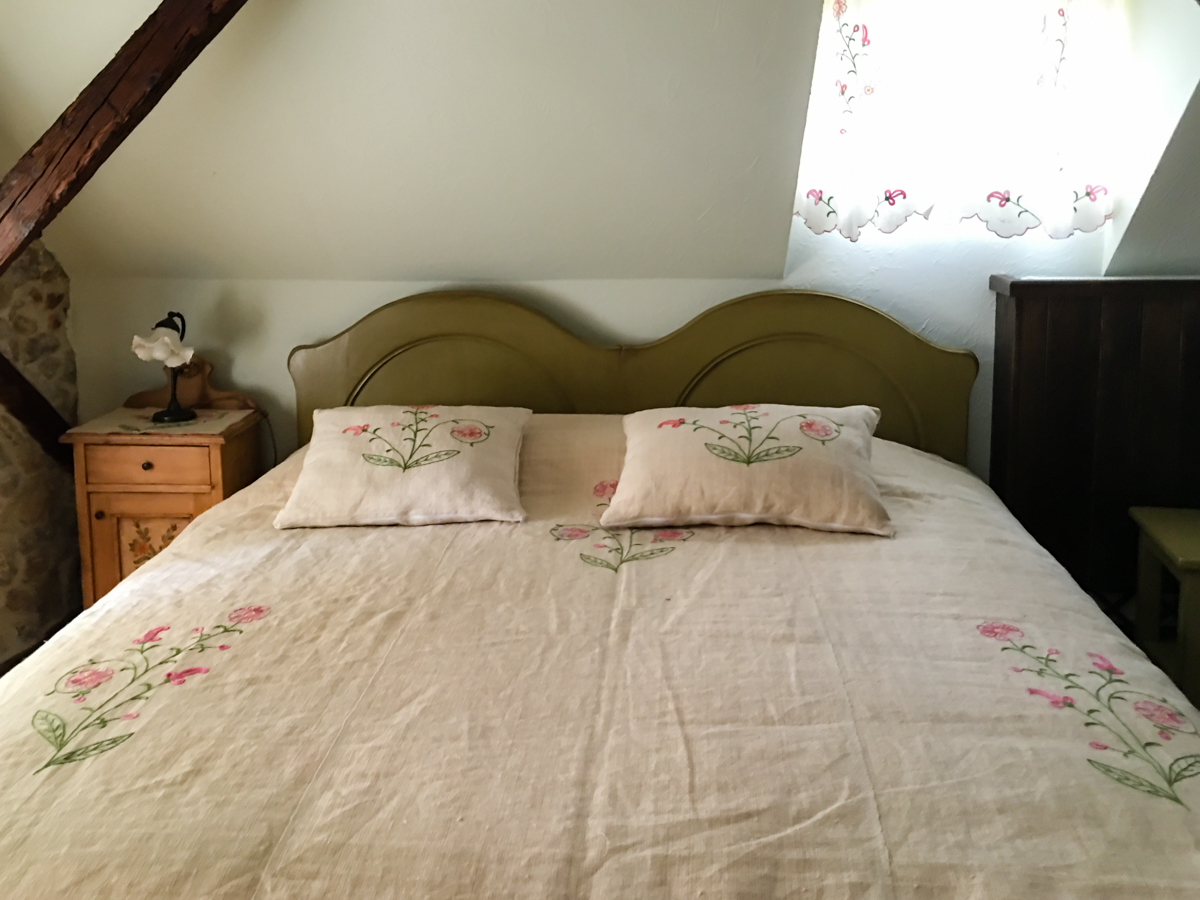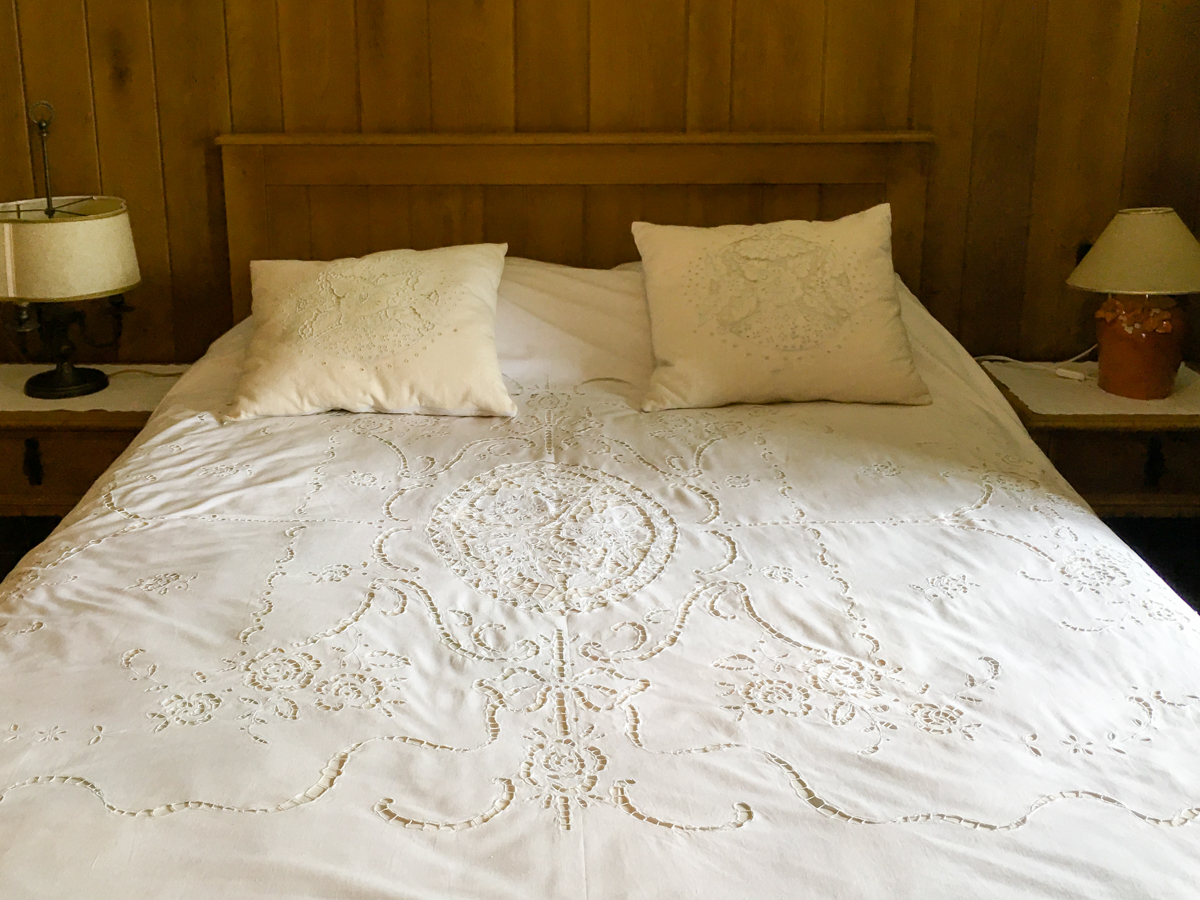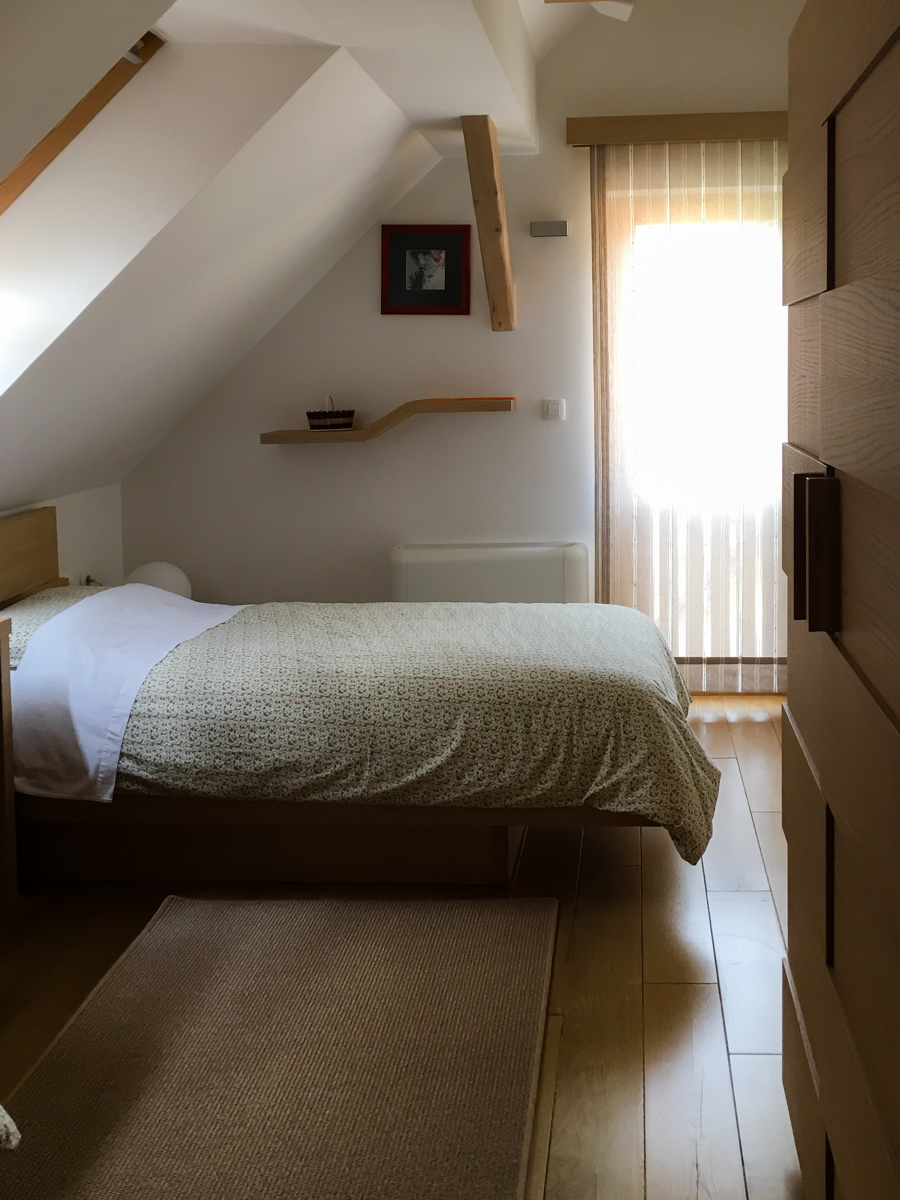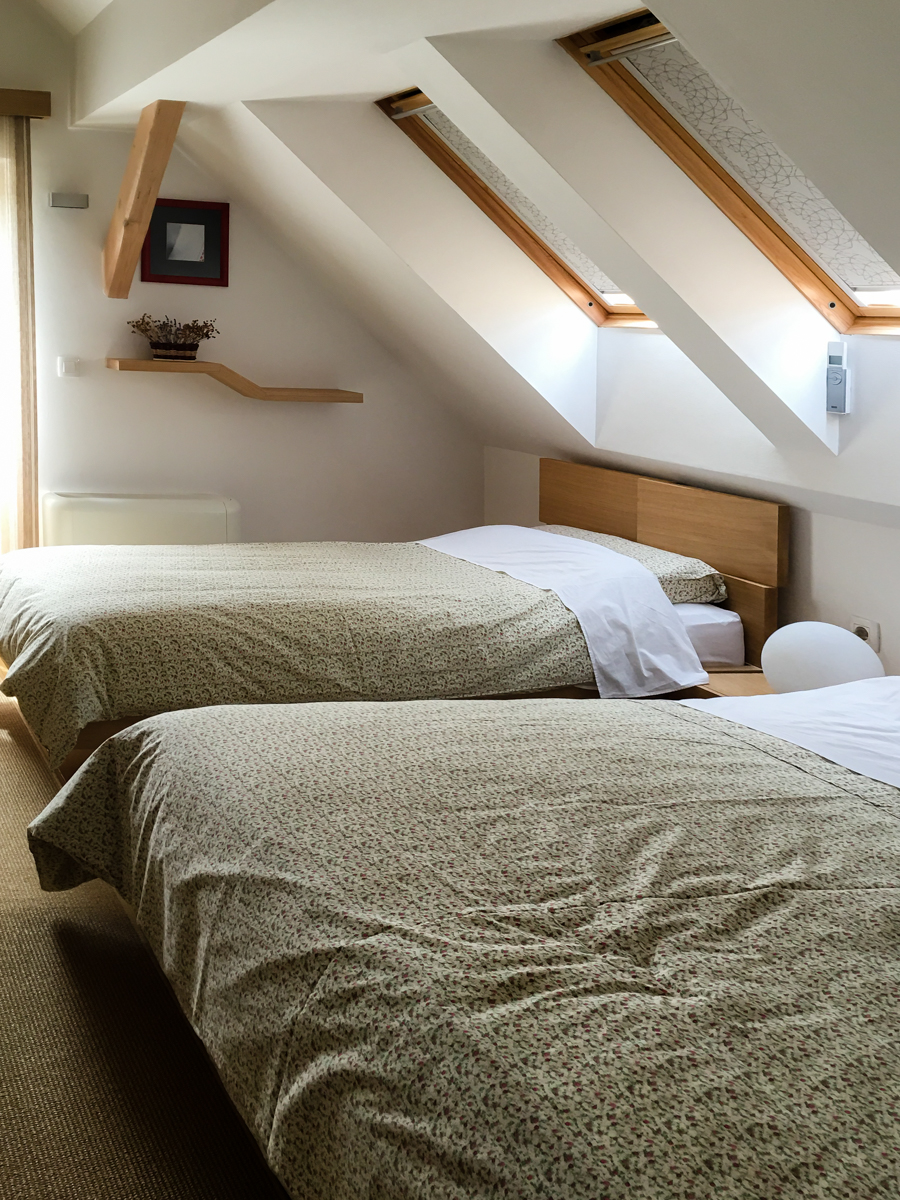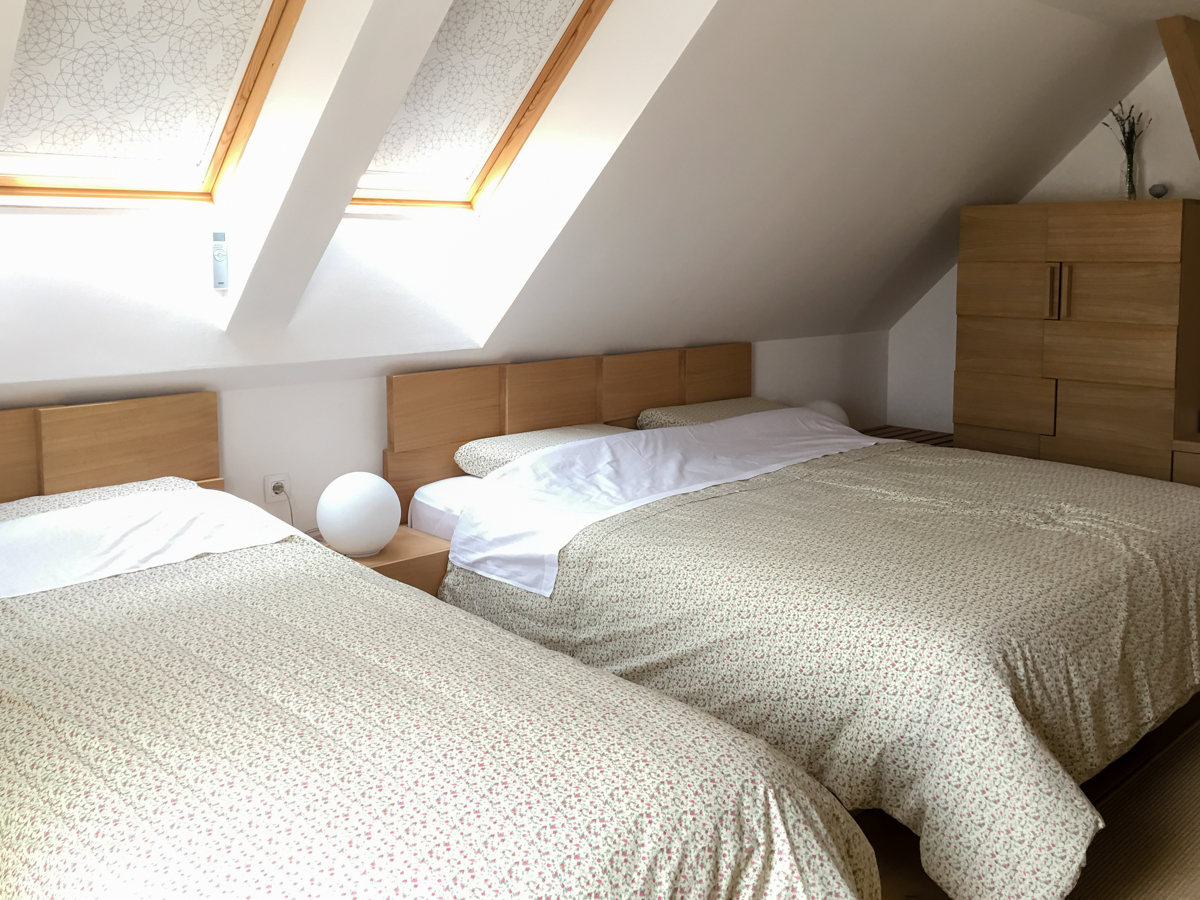 In the summer you can relax on the beautiful porch where they even serve the excellent breakfast suggested by Kalska Domacija: homemade pastries, fresh fruit, sage syrups, cheese and farm salami. Among the many choices, they also have the typical savoury focaccia, the BELOKRANJSKA POGACA!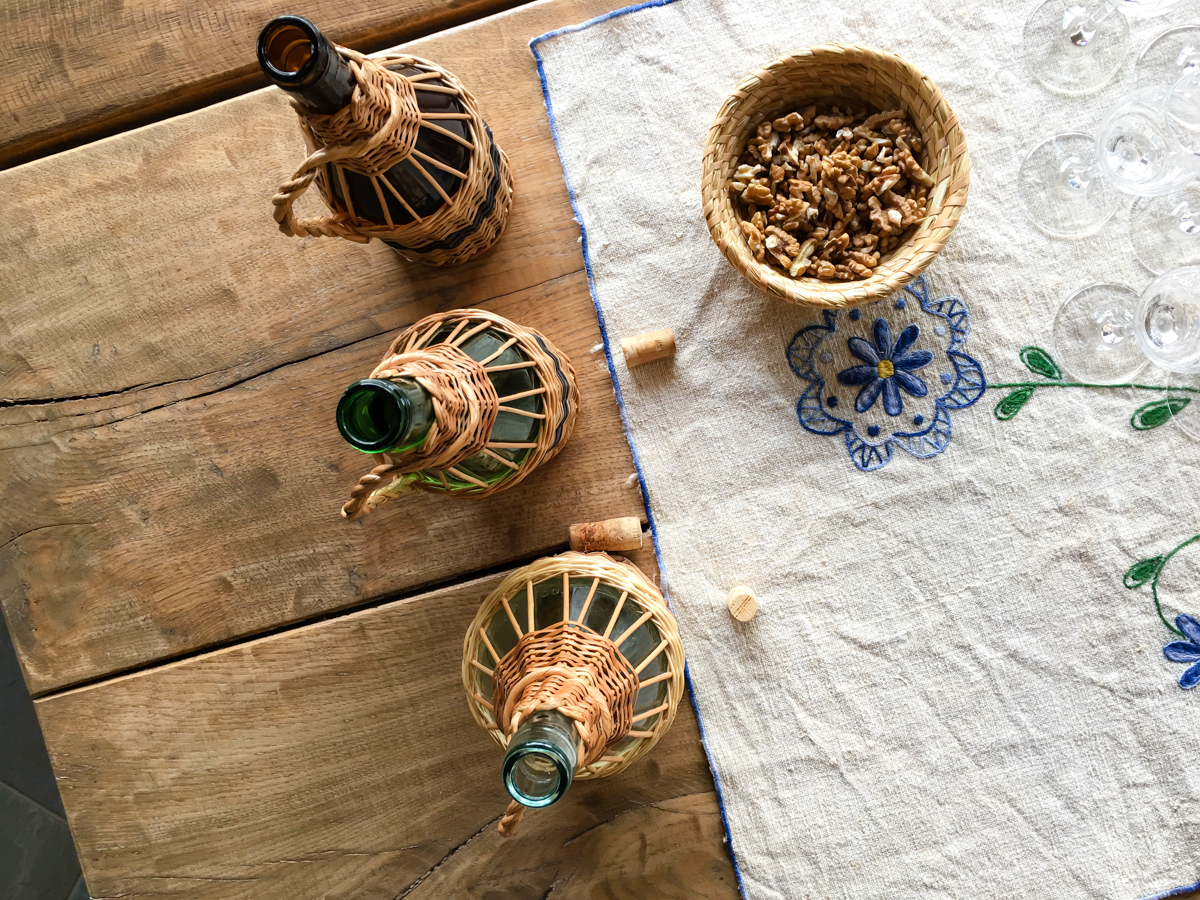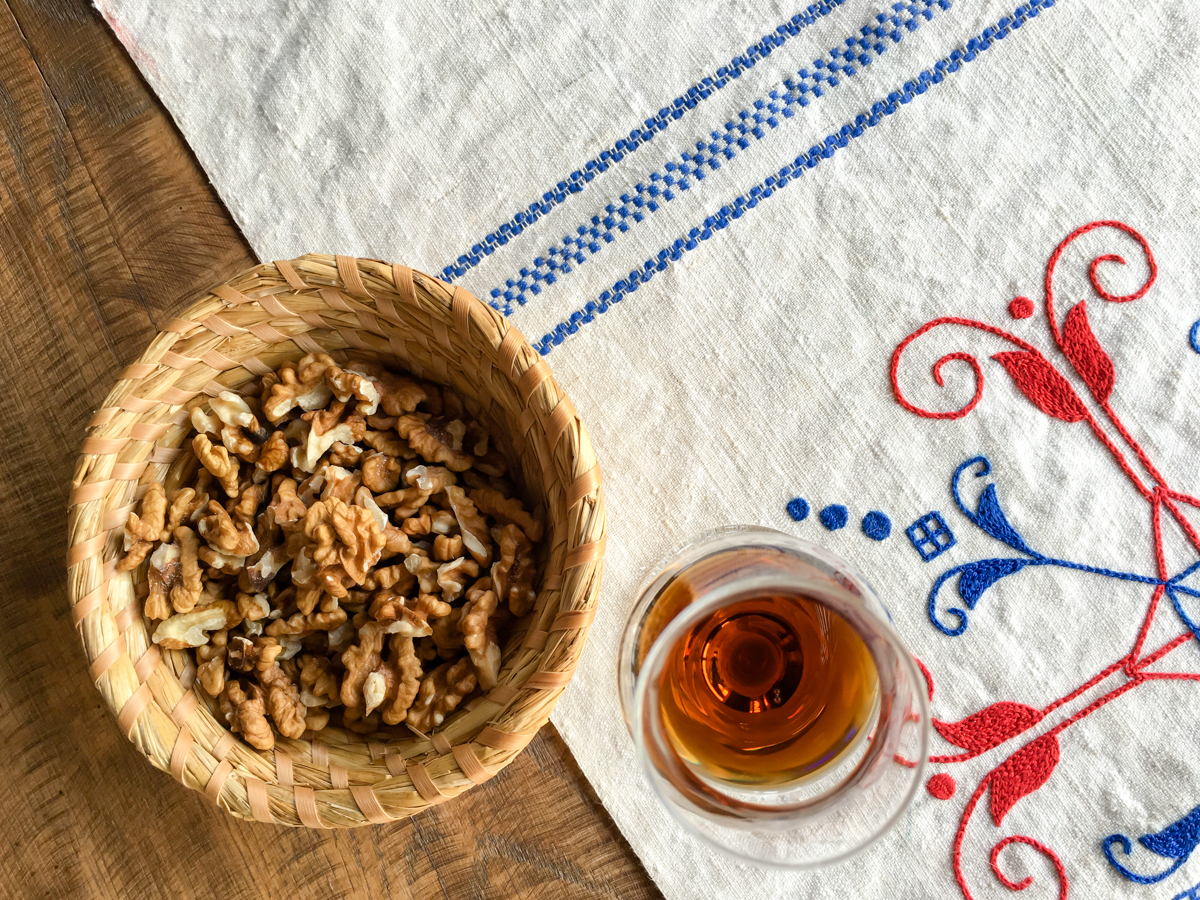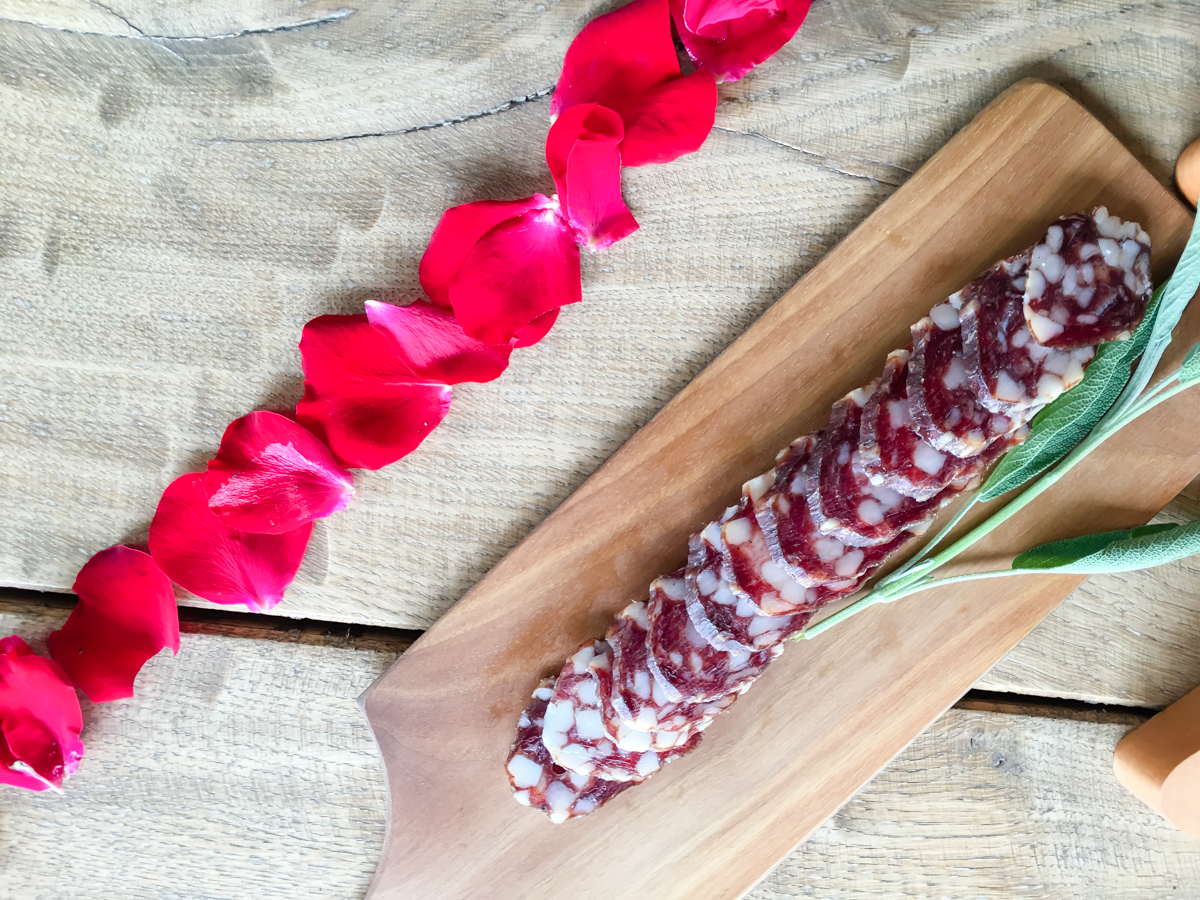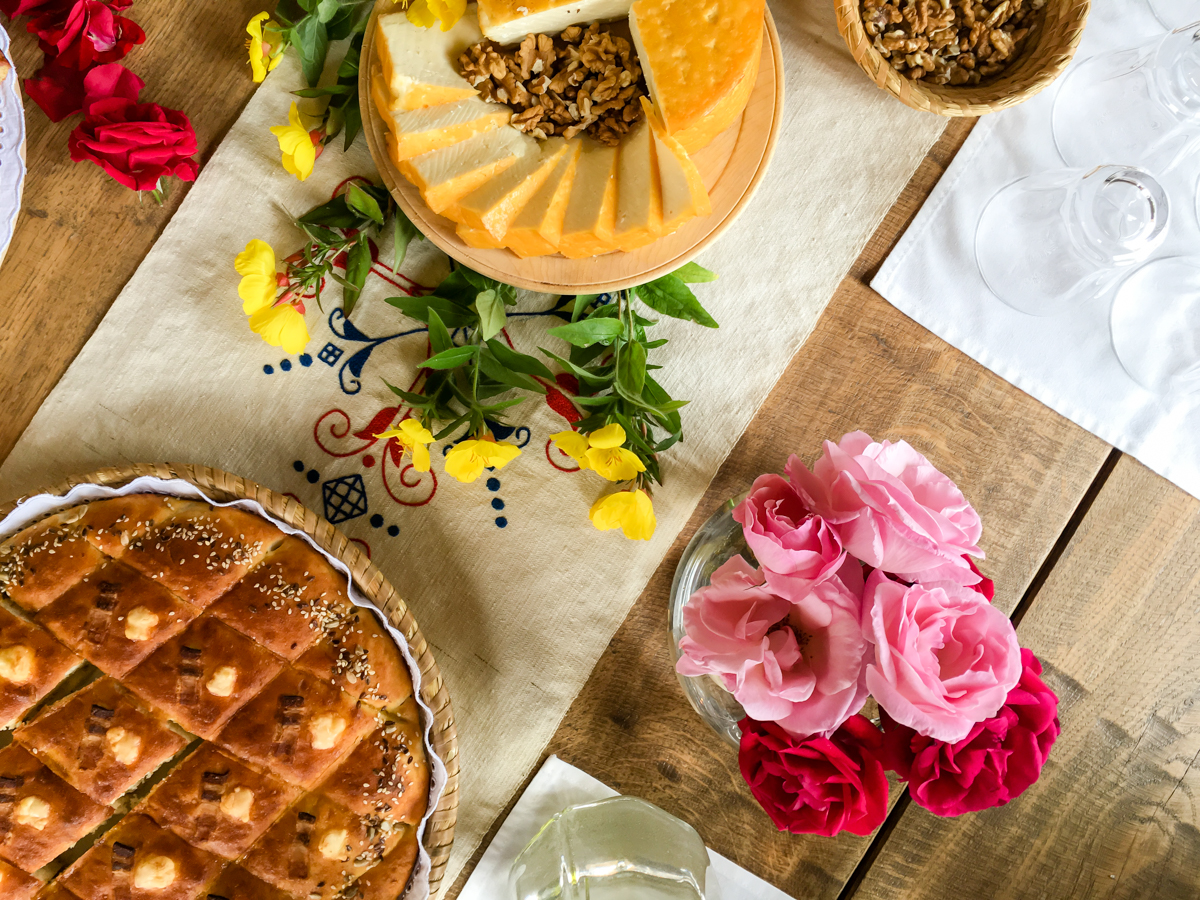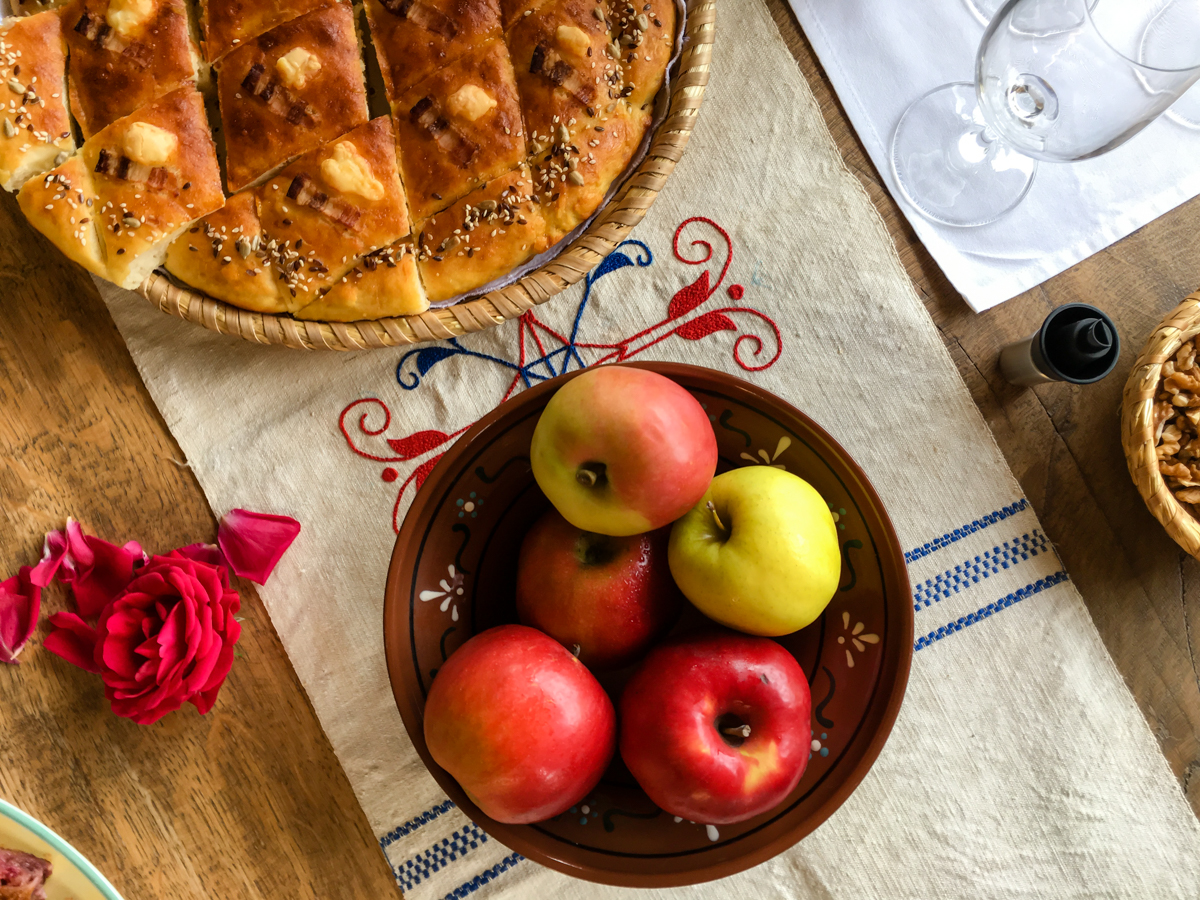 You can't visit this area without a stop at Sunja and their bakery workshop, where every day they bake and certificate the BELOKRANJSKA POGACA!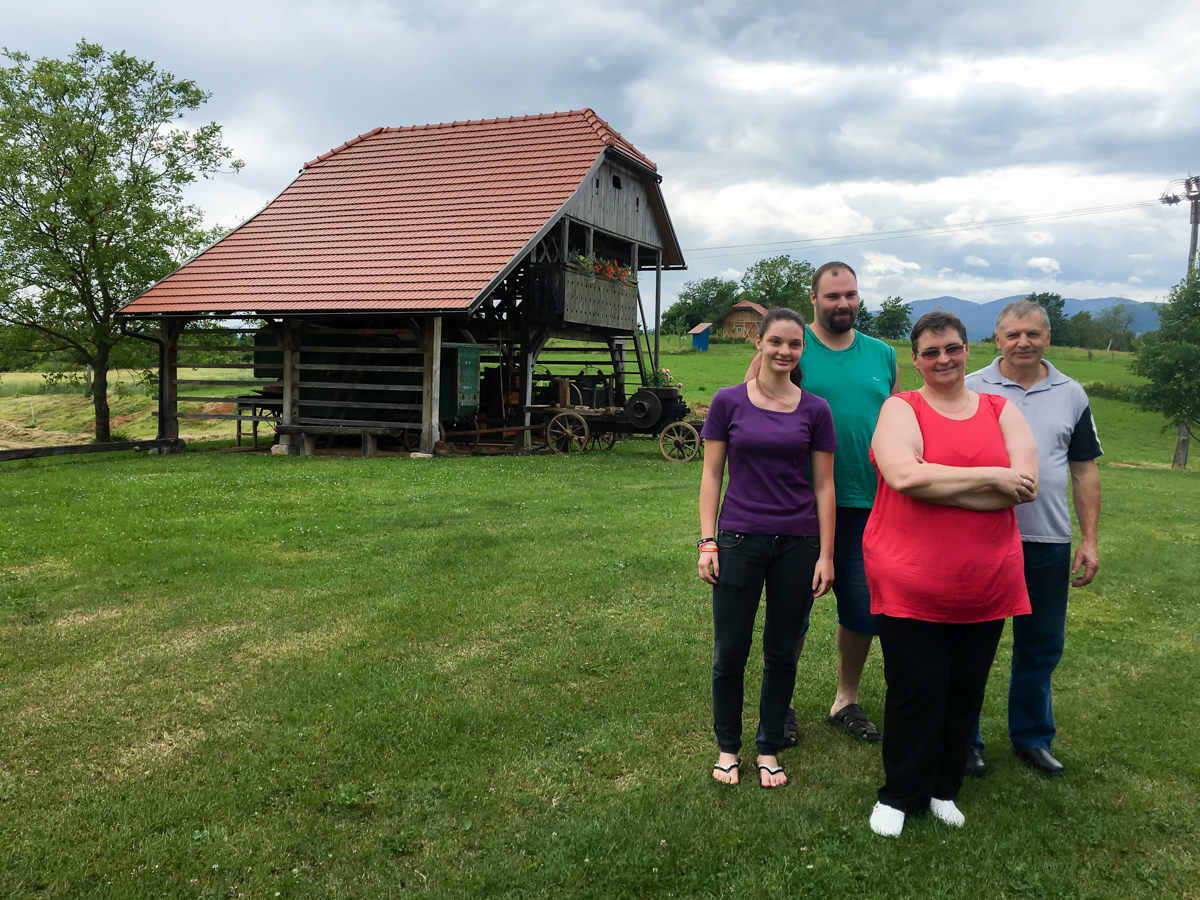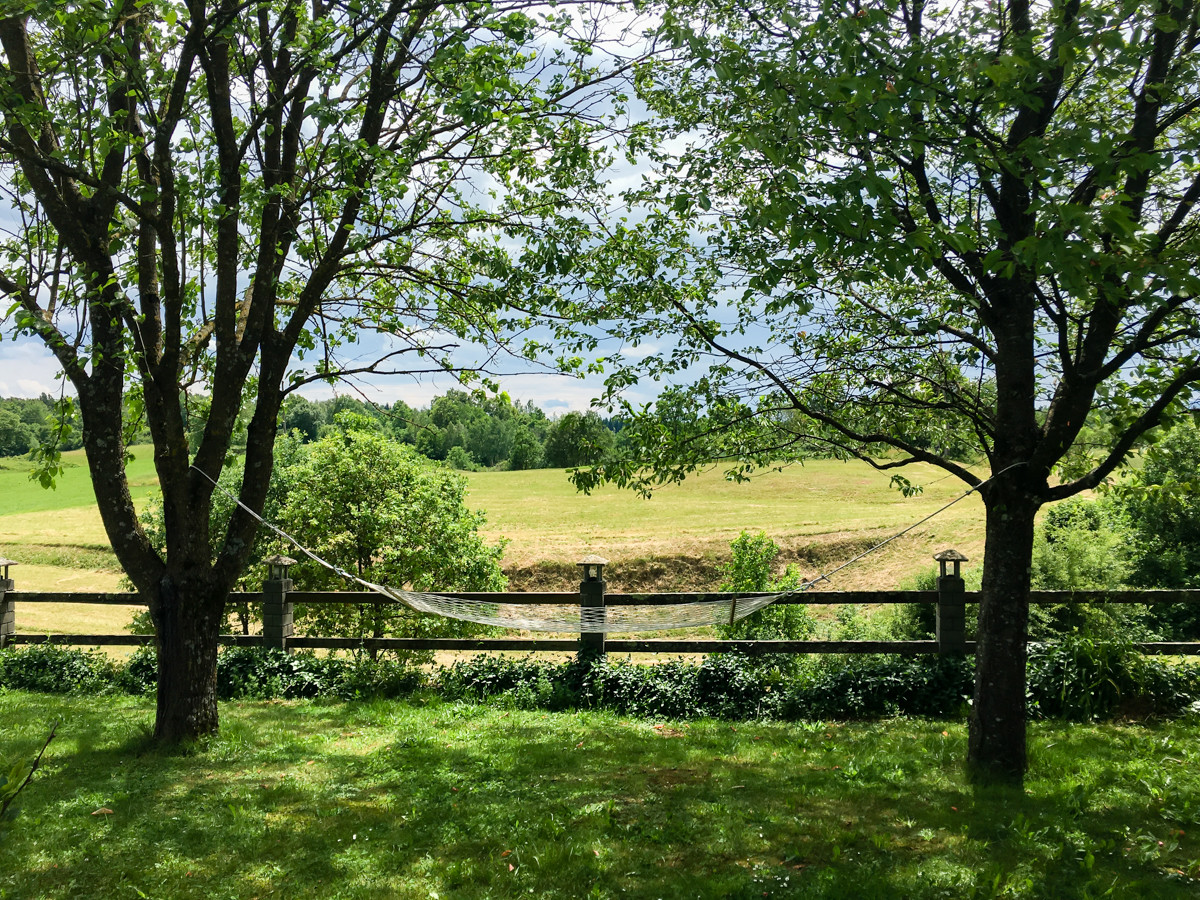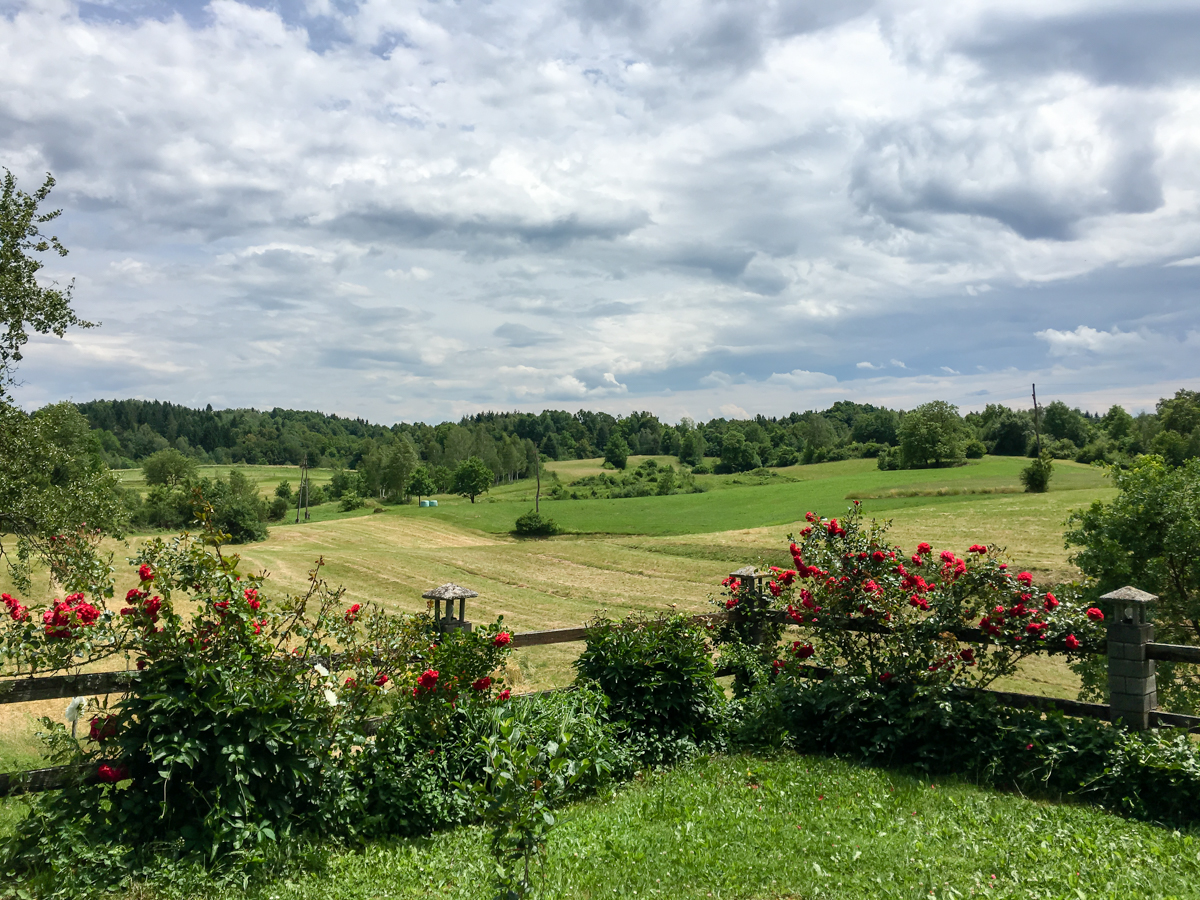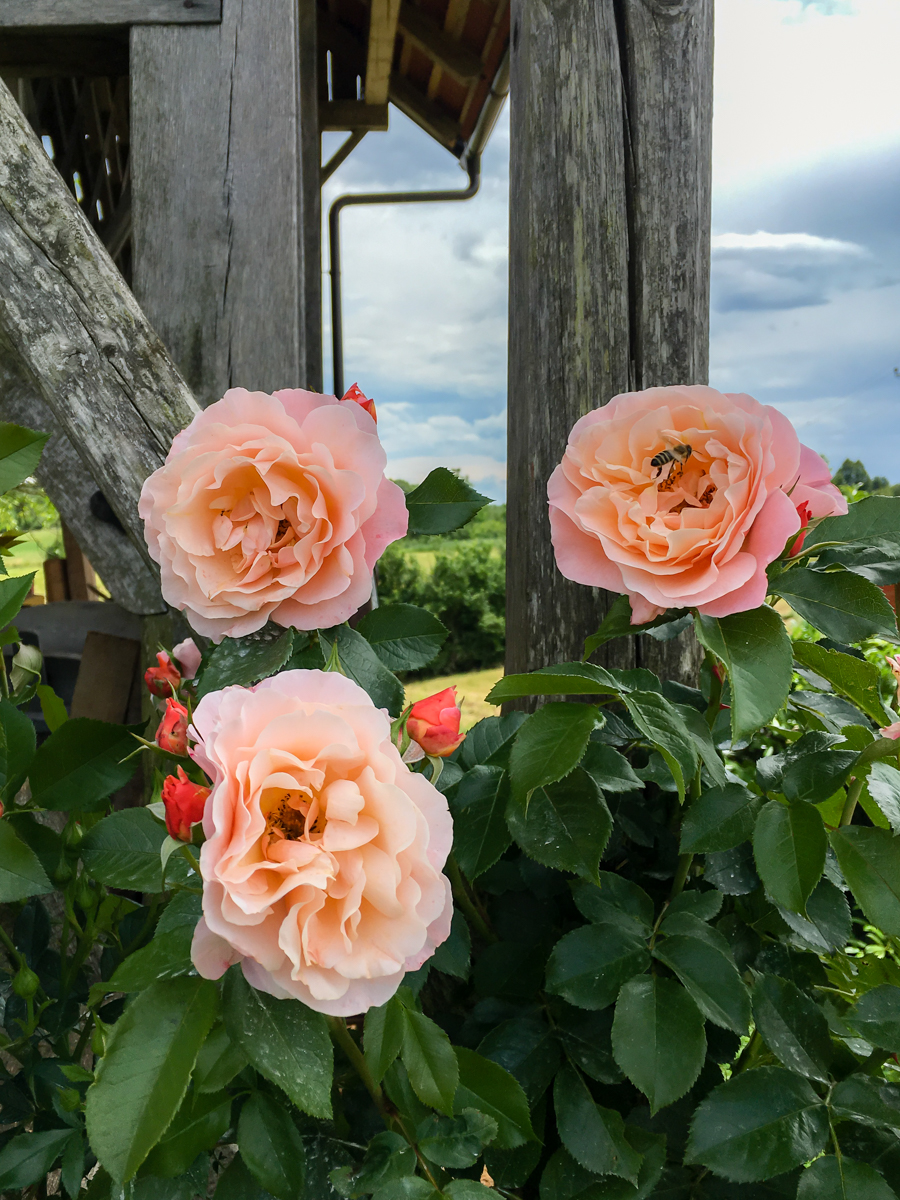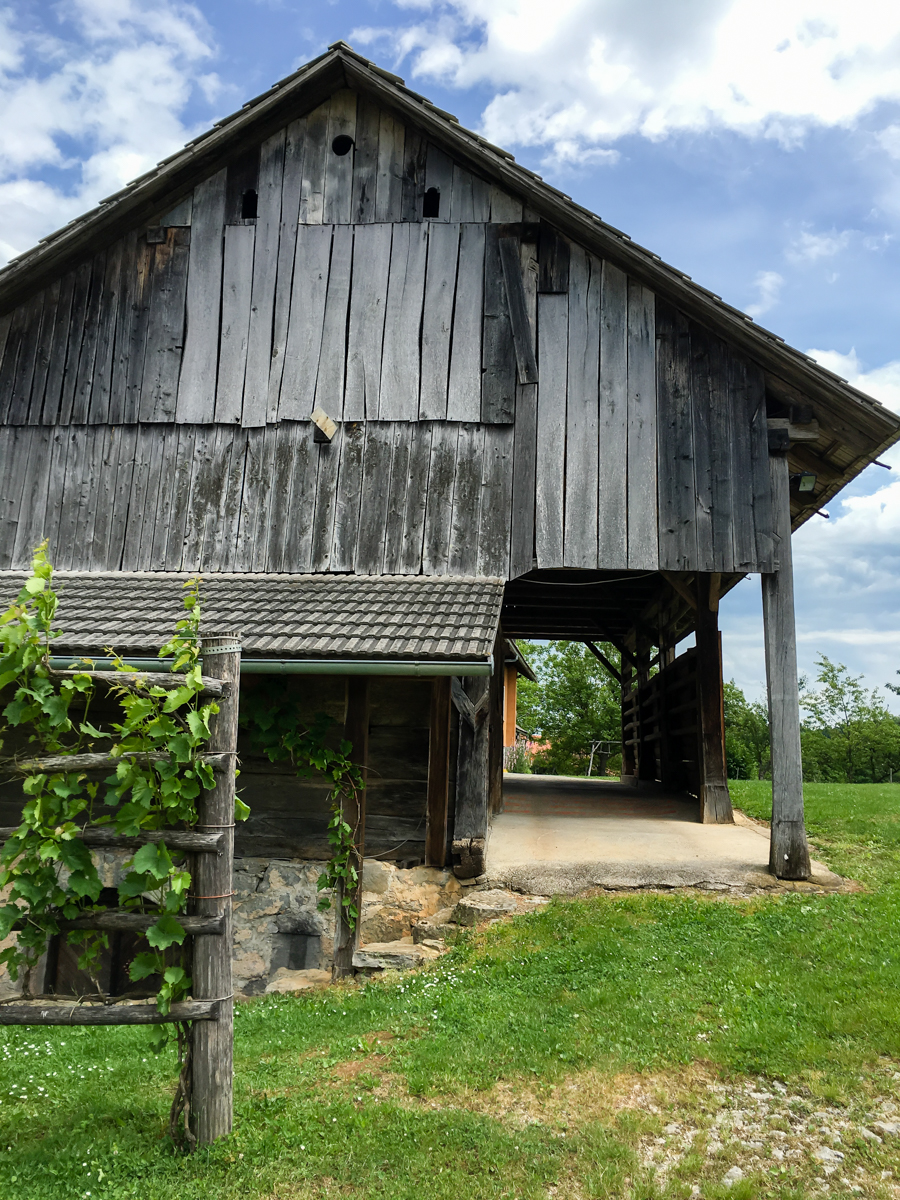 There's an established recipe and procedure to prepare and sell it, so strict that to make them you have to have a certificate! That's what Sunja tells us, and she is in charge of supervising the 26 places that have been certified to sell this lovely focaccia bread!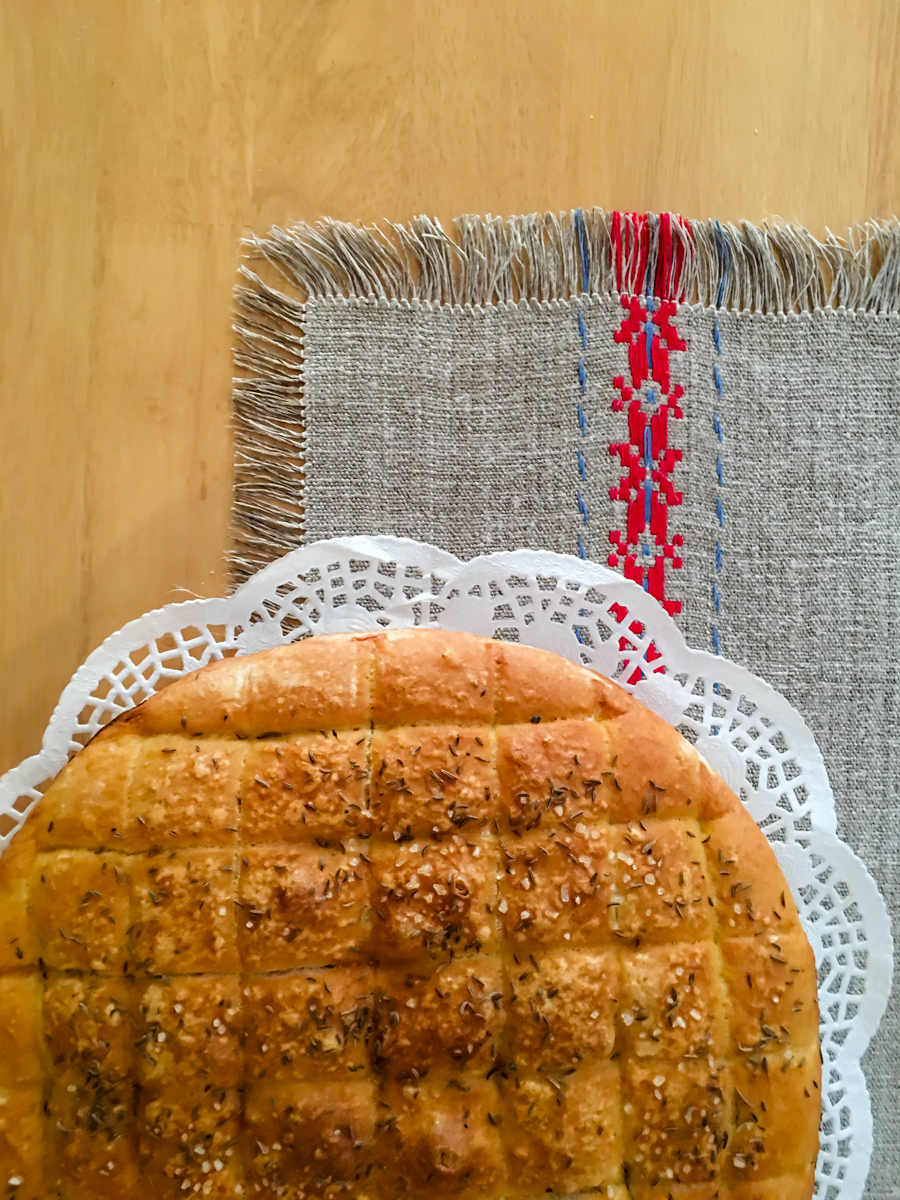 And, exclusively for you, here is the recipe of this lovely traditional product:
500 gr. of flour, 300 ml of lukewarm water, 2 tbs of salt, 20gr of yeast, 1 egg (not for the pastry but to spread on top before going in the oven), ½ tsp of sugar, 1 pinch of salt and cumin (to sprinkle on top).
Ready to bake? Now you can make the lovely Metlika focaccia at home.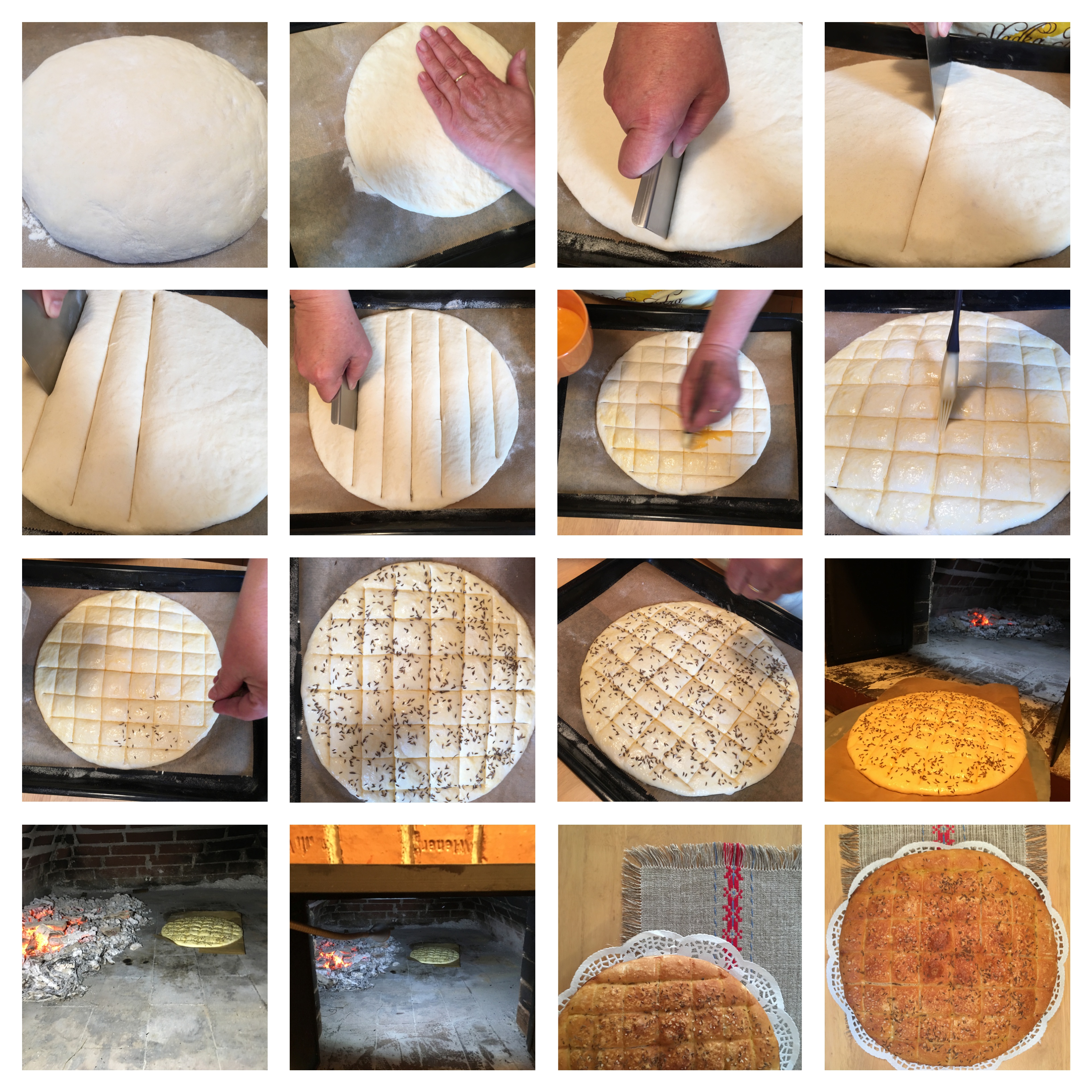 If you want to be completely absorbed by tradition, you must visit the typical Adlesici farm, and at Sokcev Dvor you'll be able to relive the experience of "once-upon-a-time", as you work on hemp or stretch out on a straw mattress (that I assure you is really comfortable!)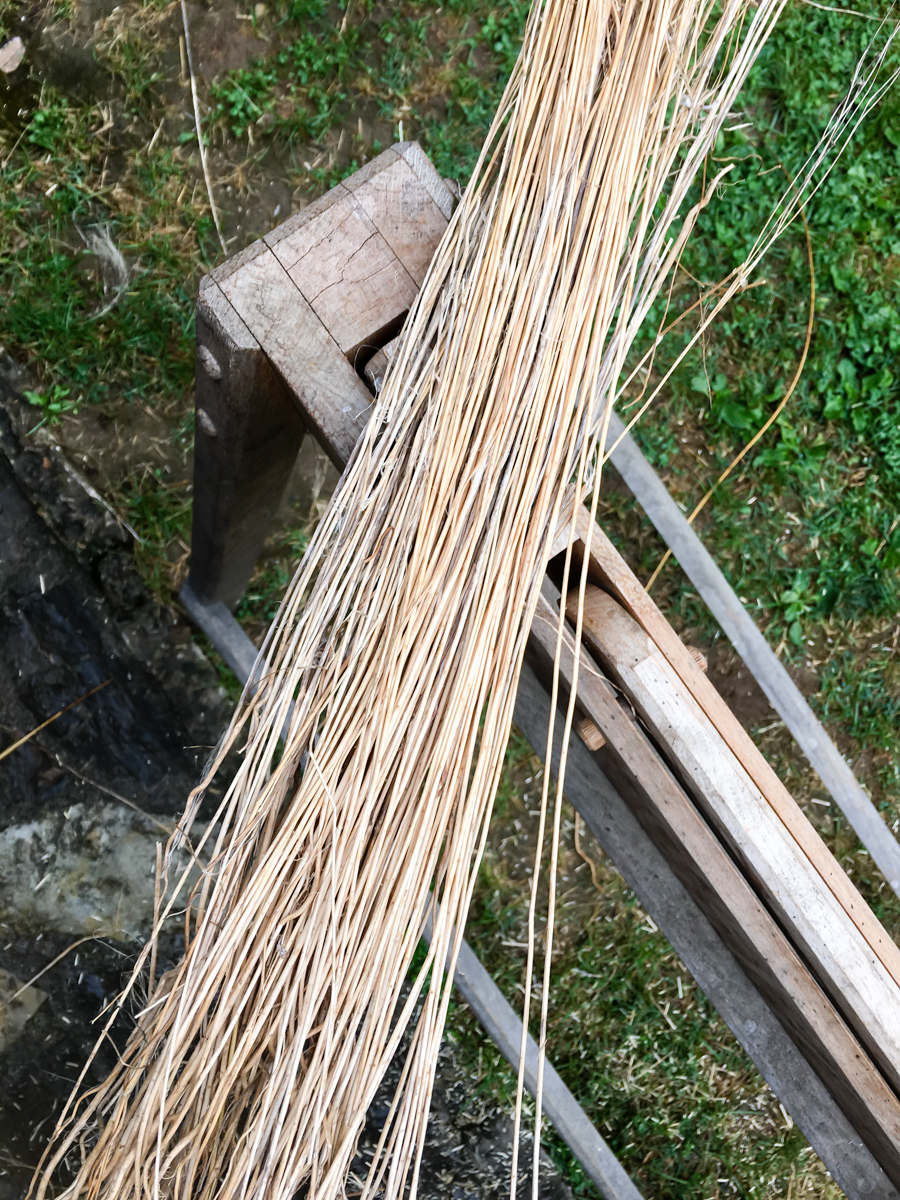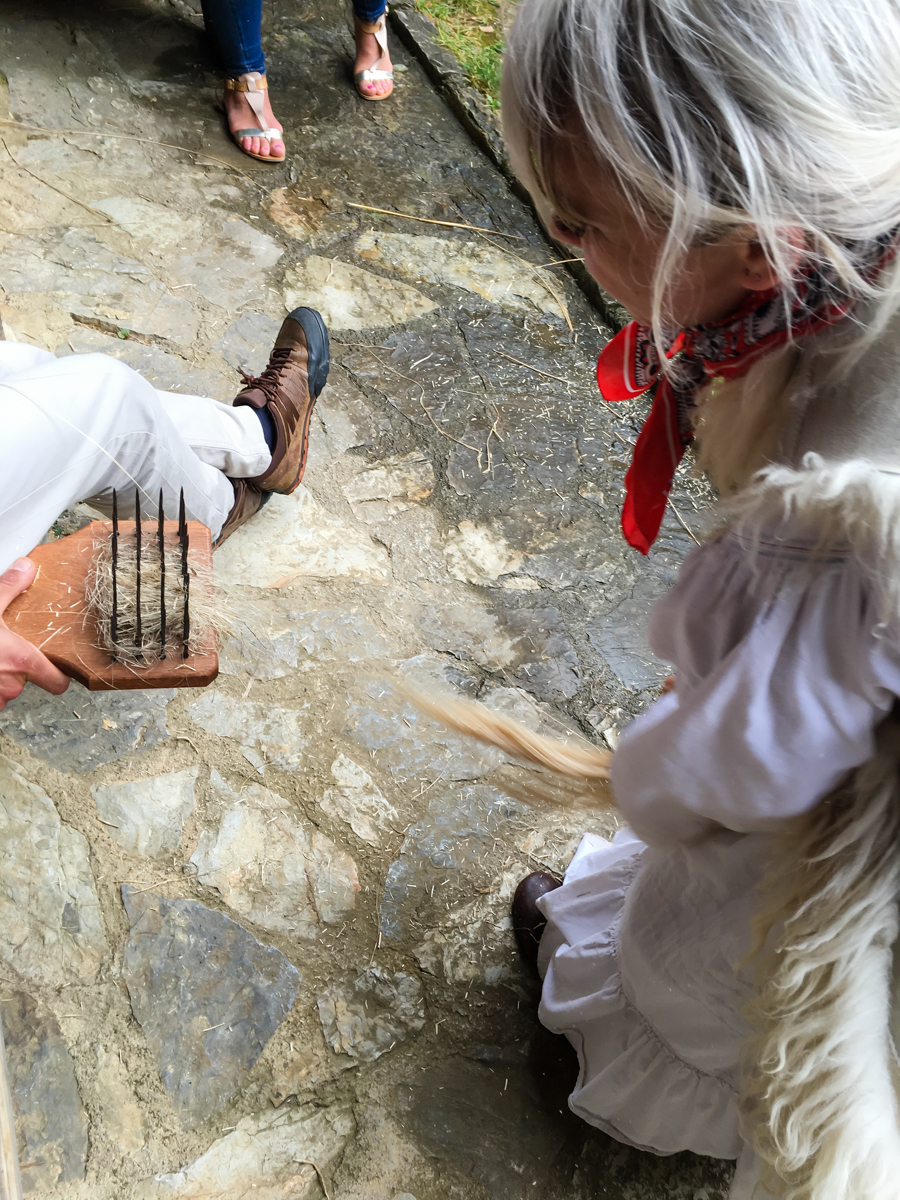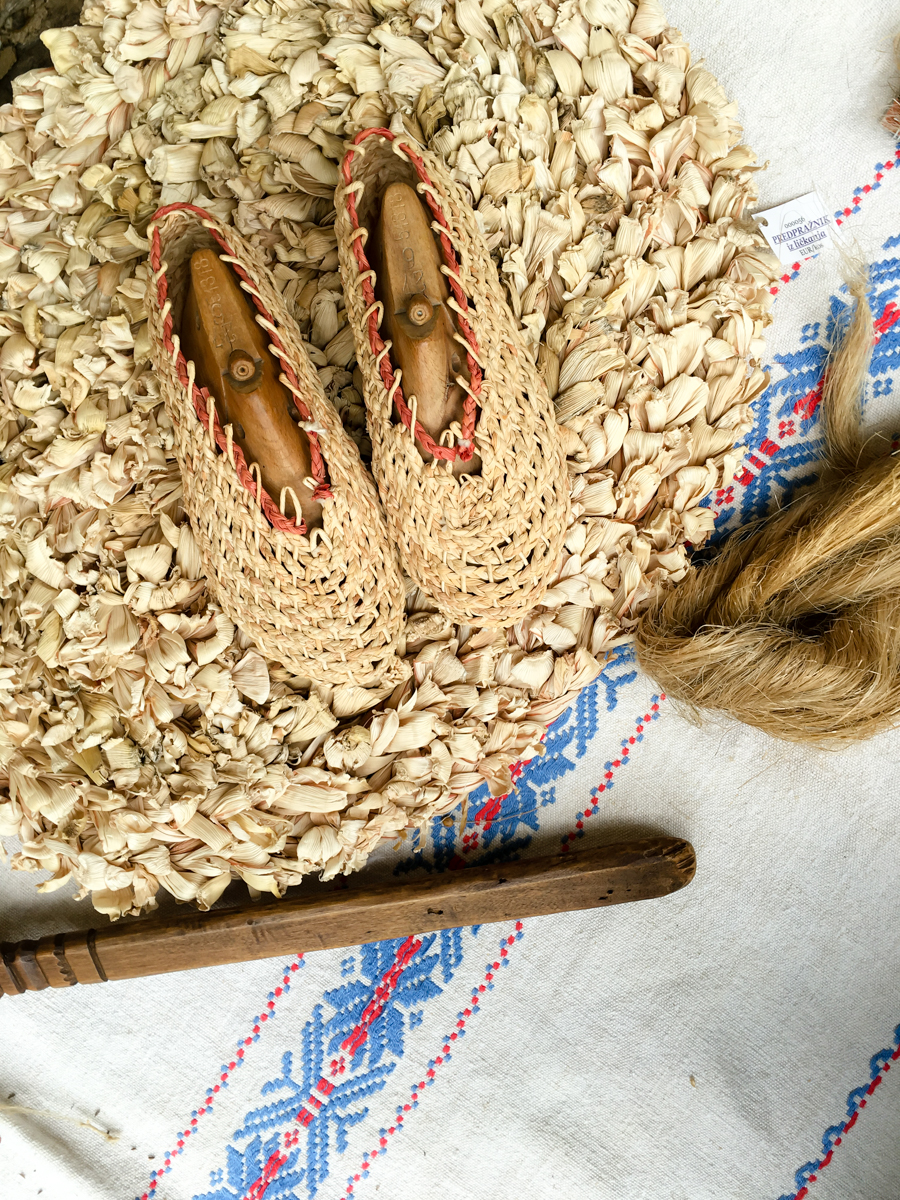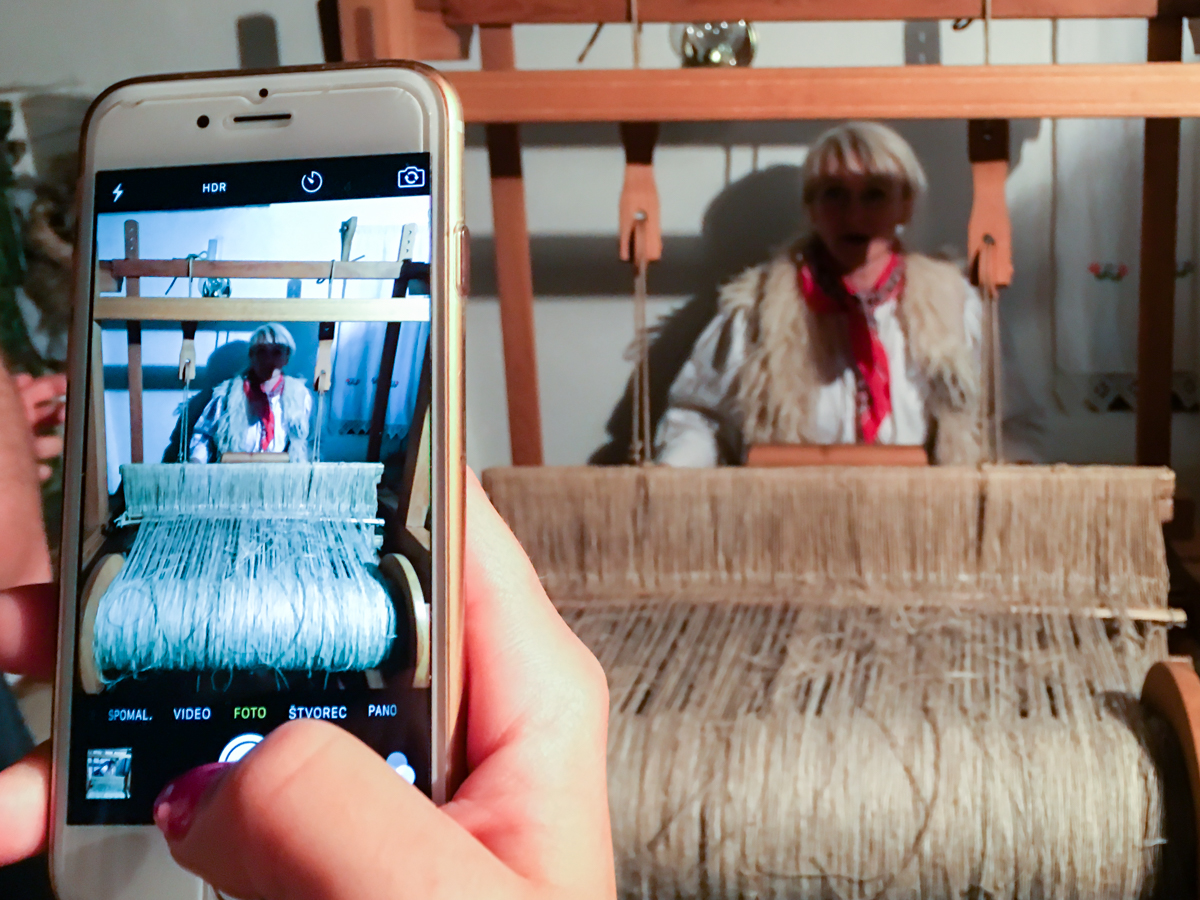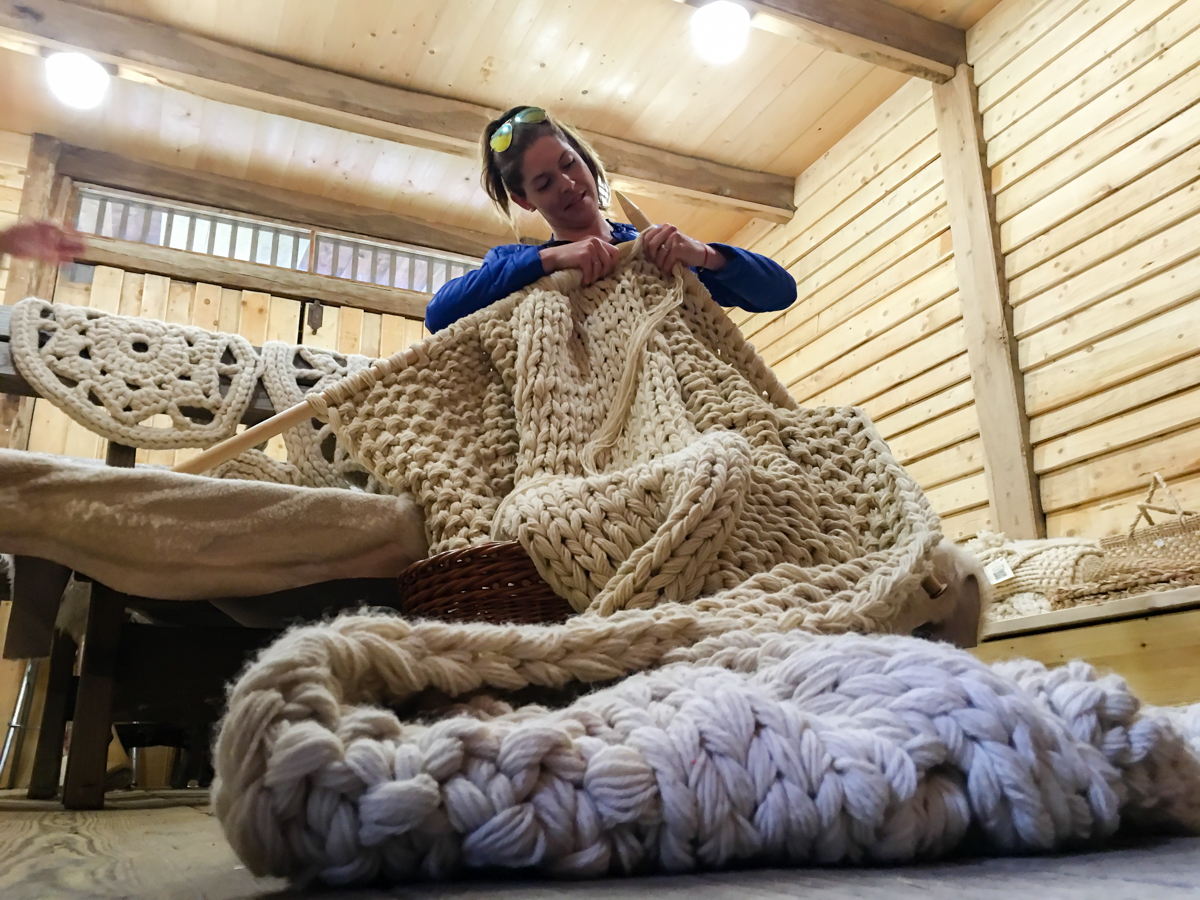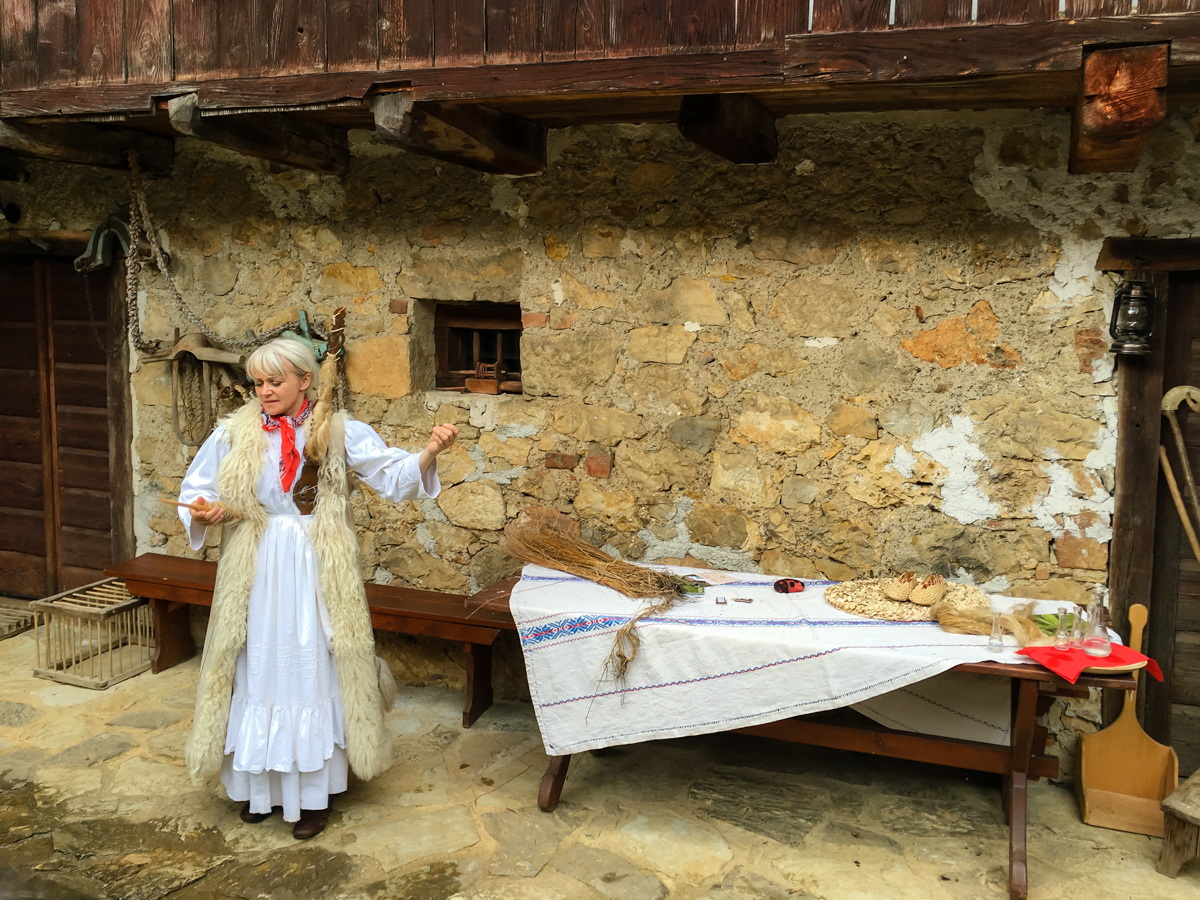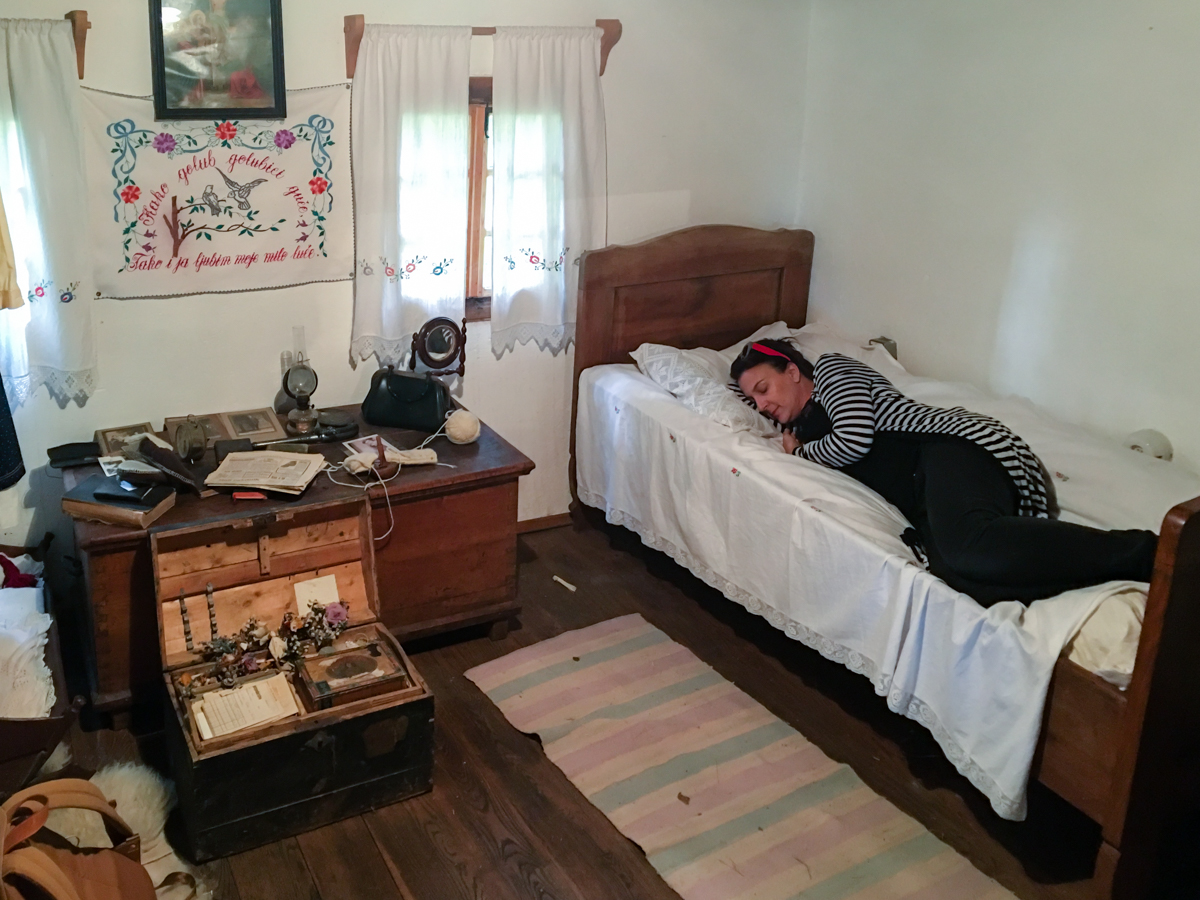 They always welcome you warmly here in Slovenia, and every time they suggest a toast that you can't decline…
And after a break here and a snack there I end my story with the last treat of the day: Sever, the most renowned and prized honey producer in Bela Krajina!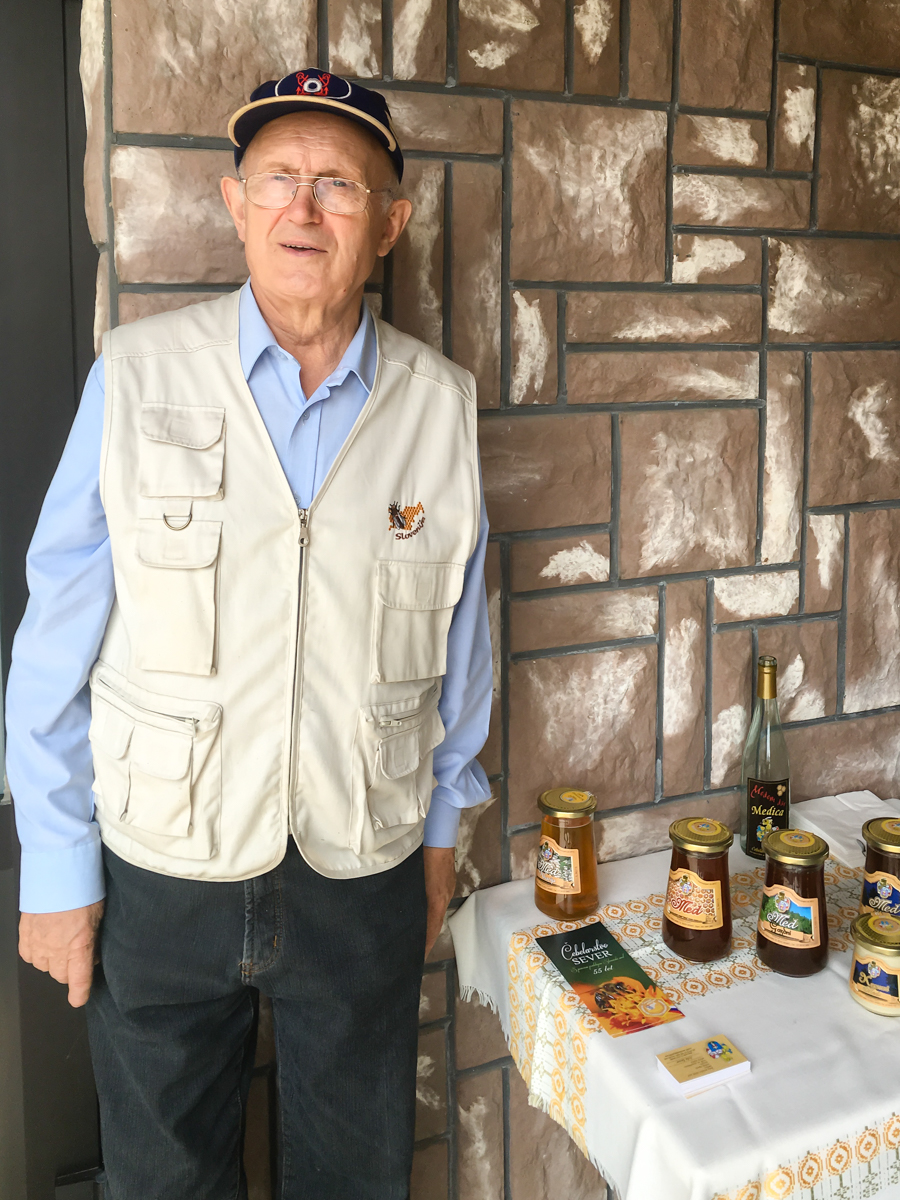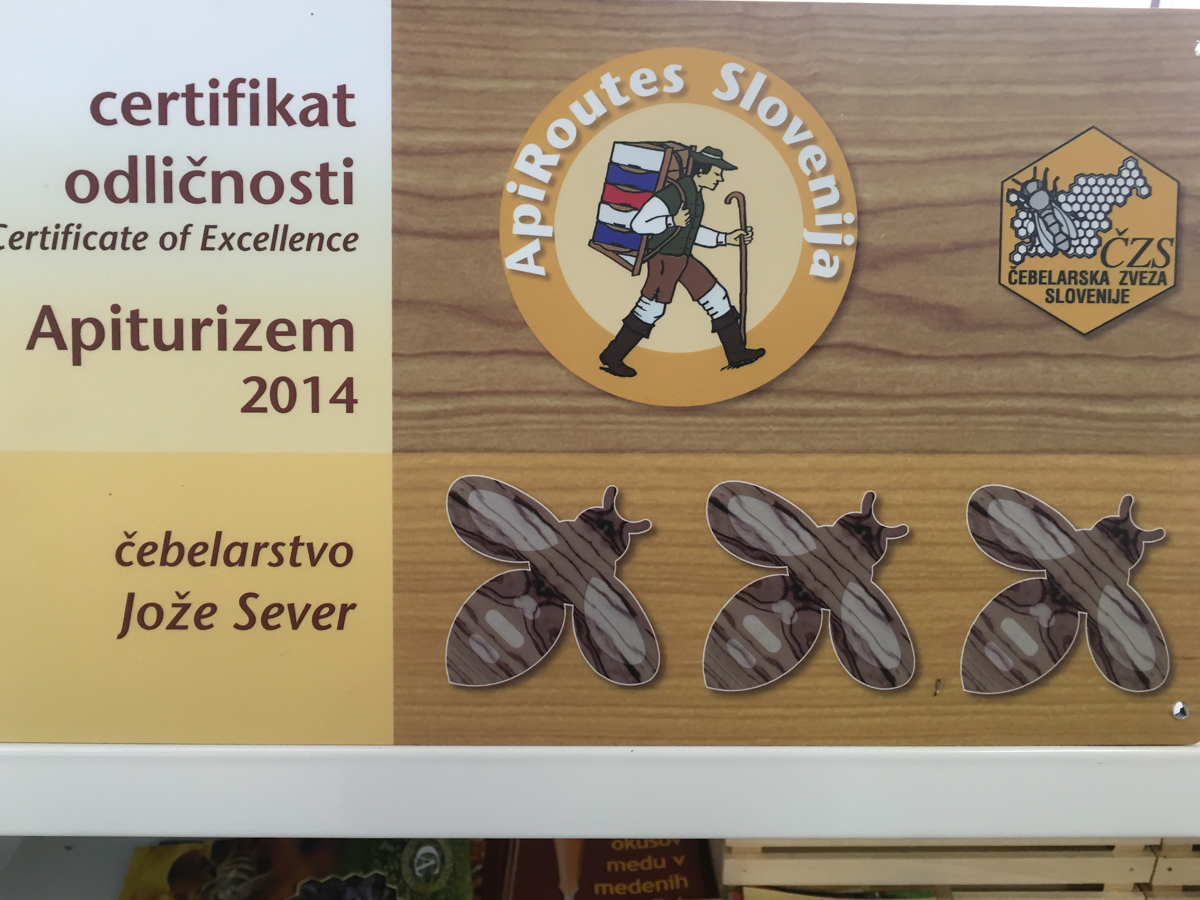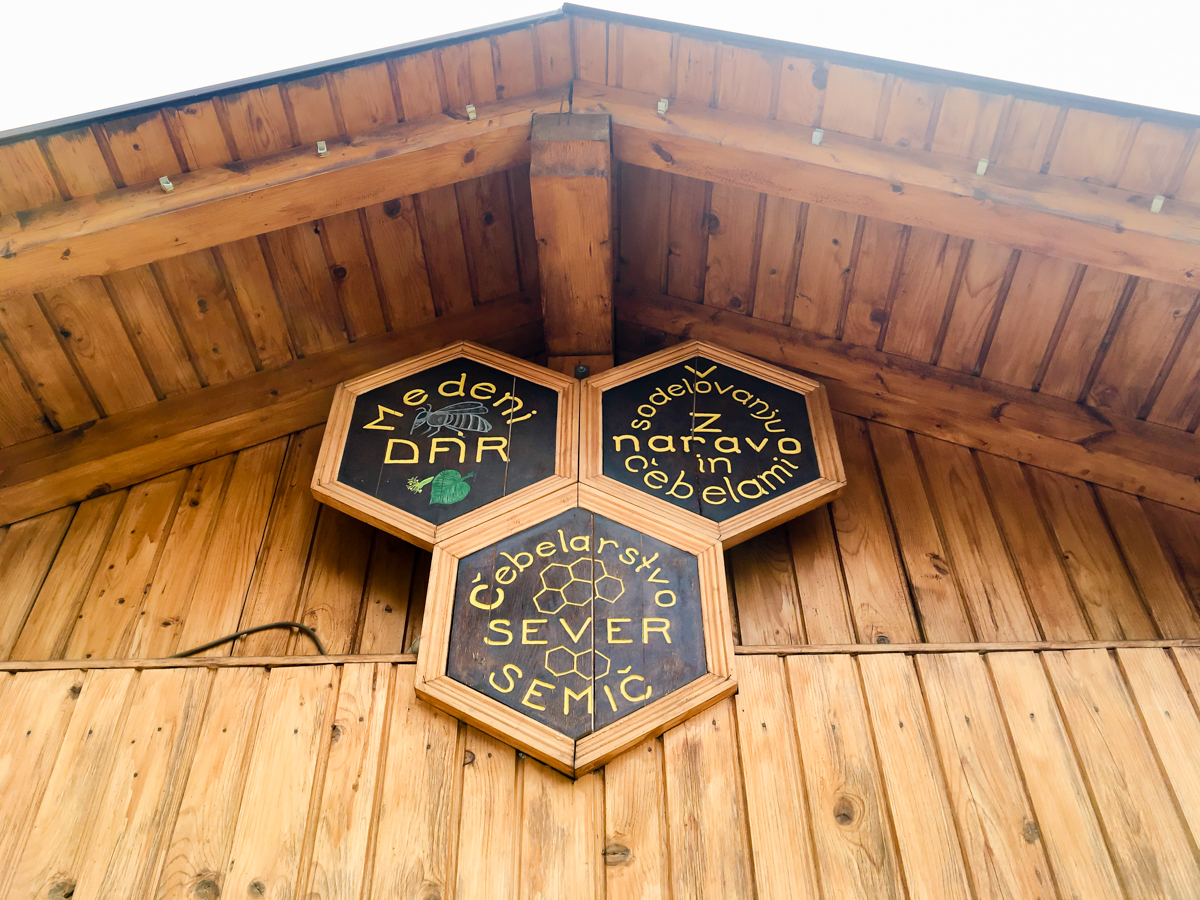 Joze Sever has been working in this industry for 60 years and his passion brought him to manage up to 180 beehives during certain stages of his work.
Today he breeds 80 bee families and produces different kinds of honey. Joze is not only a producer, but also an international judge, and he tells me there are different procedures to follow when tasting honey and different judgment parameters. The marks go from 1 to 4 for colour, pureness and clearness, while to evaluate smell and taste the marks go from 1 to 5!
After understanding how honey is judged, I'm ready to taste all of Joze's production! It might be my little experience, but all the marks I gave were high!!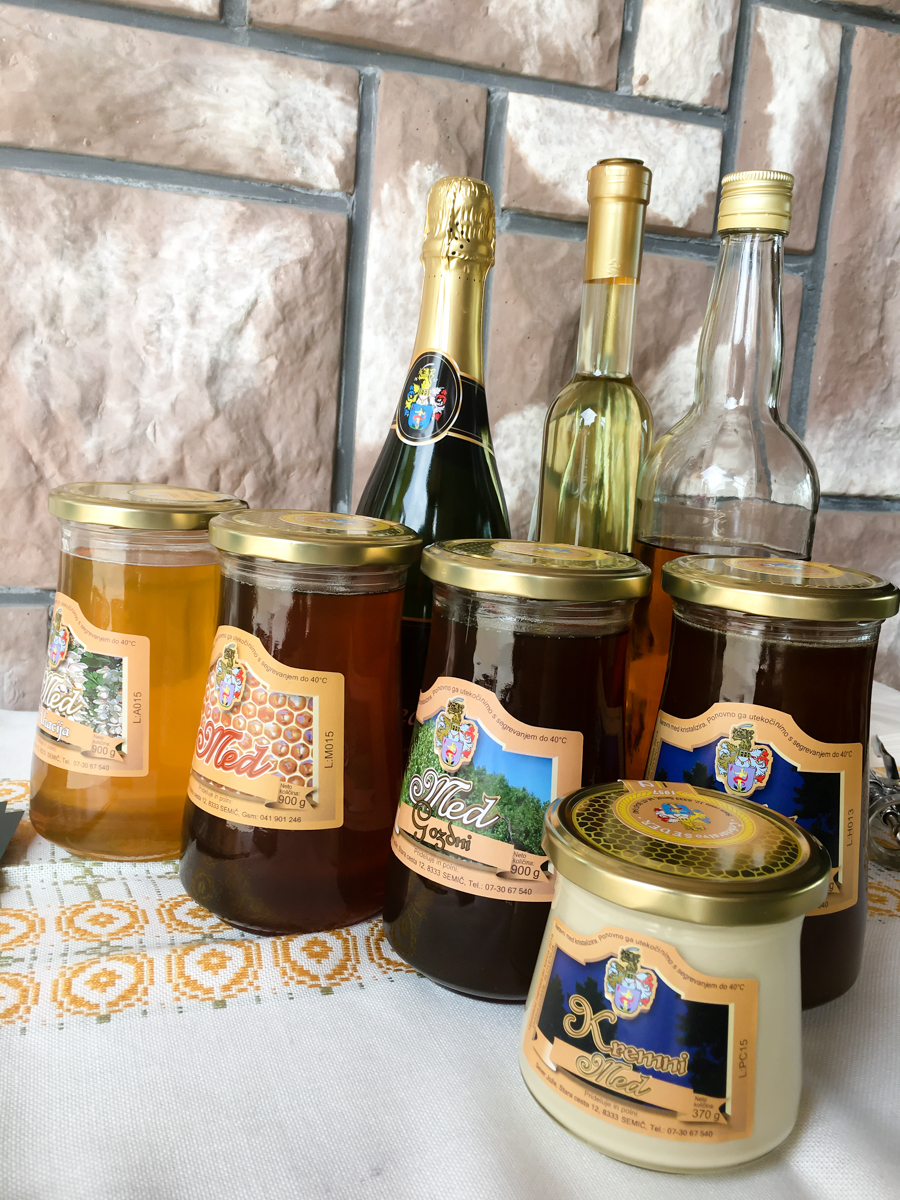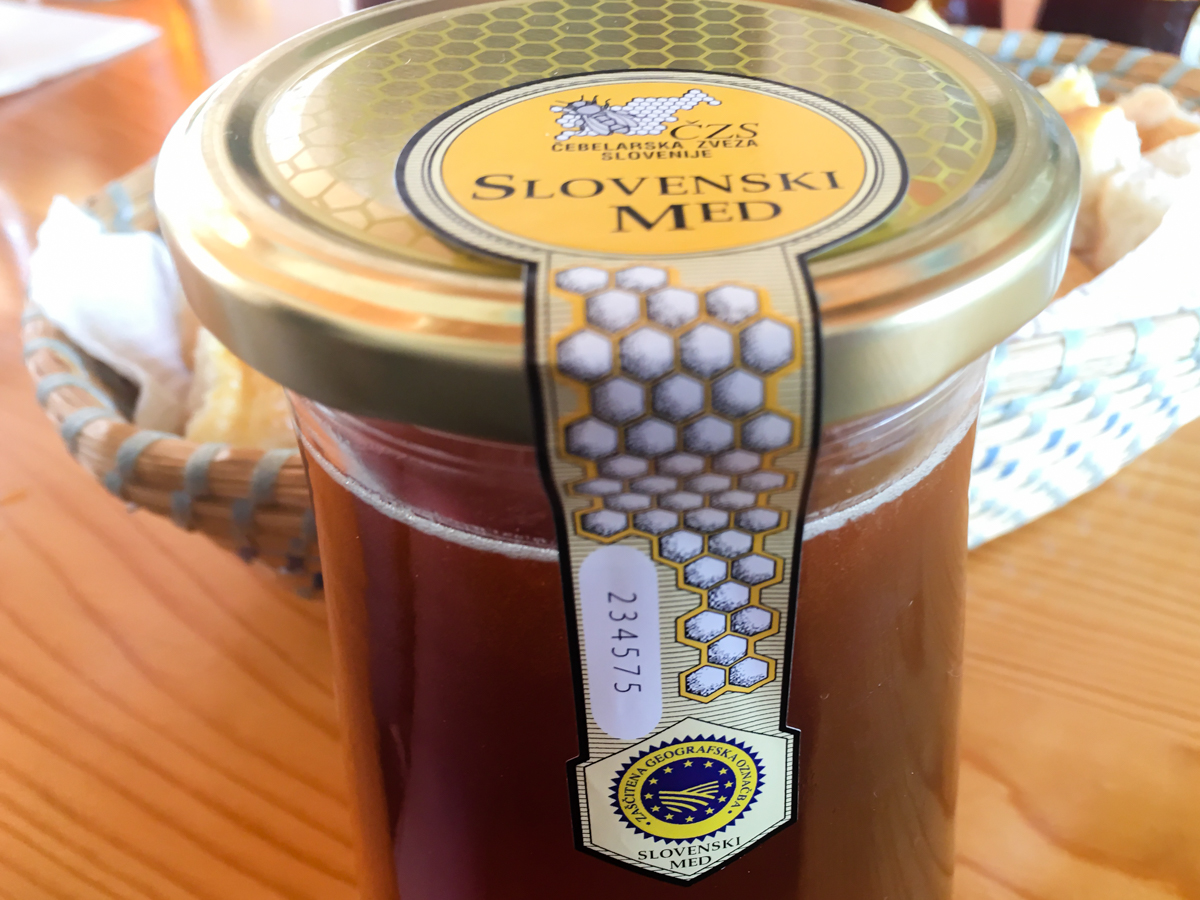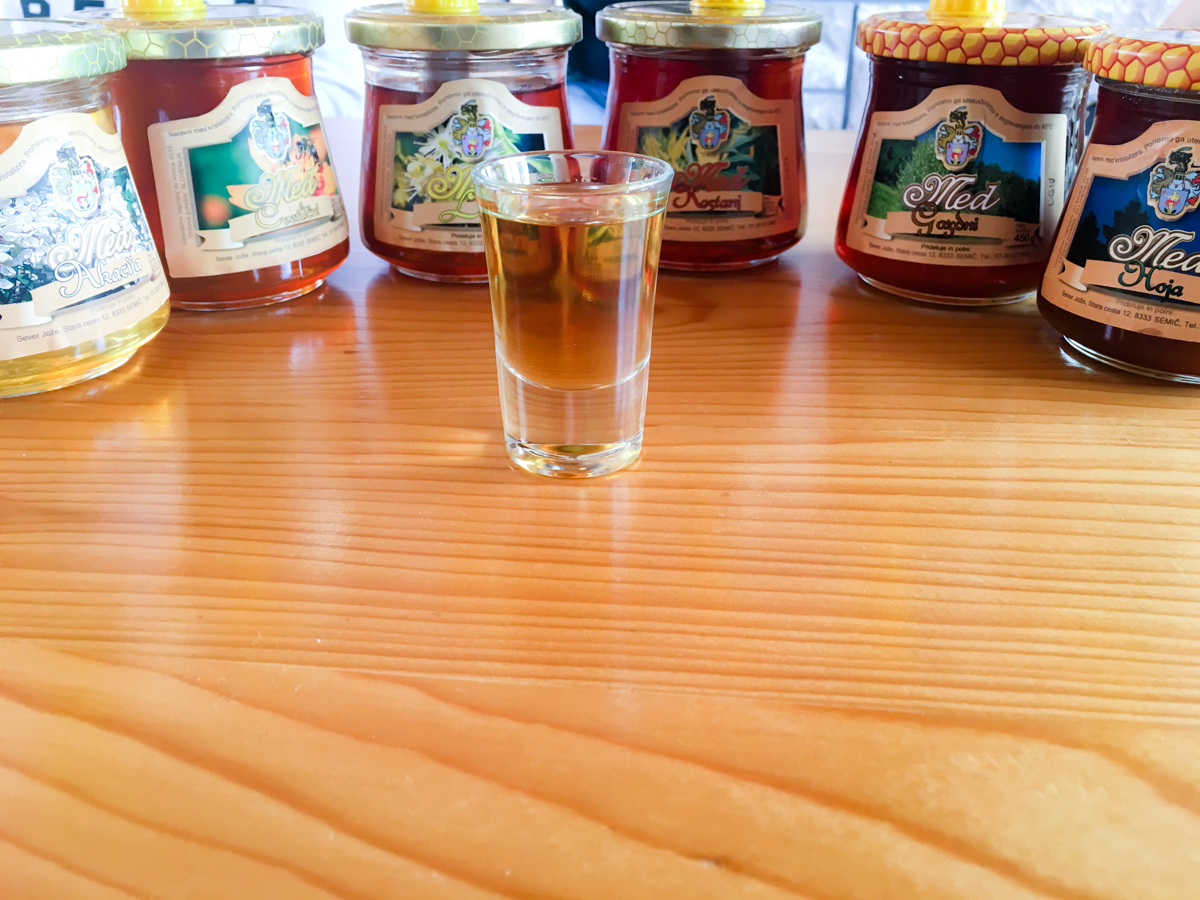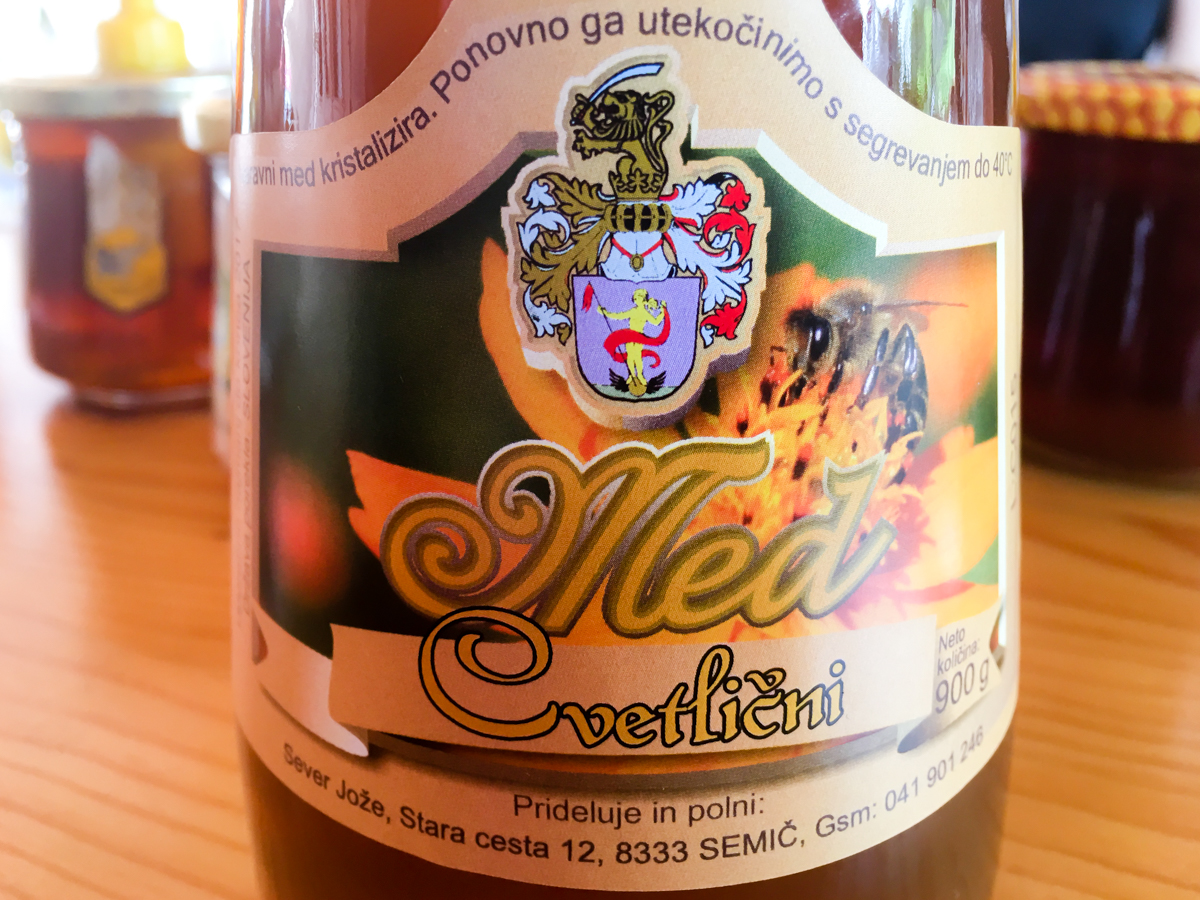 Thank you Bela Krajina to have offered me such a wonderful experiences and thanks to all the people I met and spent time with, they were able to pass on the passion they have for their land and their work.
See you next time Slovenia!