In Via Cadorna 10, in the area that is developing in Trieste, one of those streets that I often confuse (Via Diaz or Via Cadorna? I always need to be careful not to mix them up), there's a little shop with a handmade wooden wing at its entrance: here I discover Blu di Prussia (Prussia Blue).
From the large shop windows I see antique objects, wooden sculptures and d'antan creations.
Here, in this old storage area that has been refreshed by Roberto Samec's expert hands – everyone knows him by the name of Vulcano – you will be surrounded by loud classic music, and an array of unique objects that capture your attention and create emotions.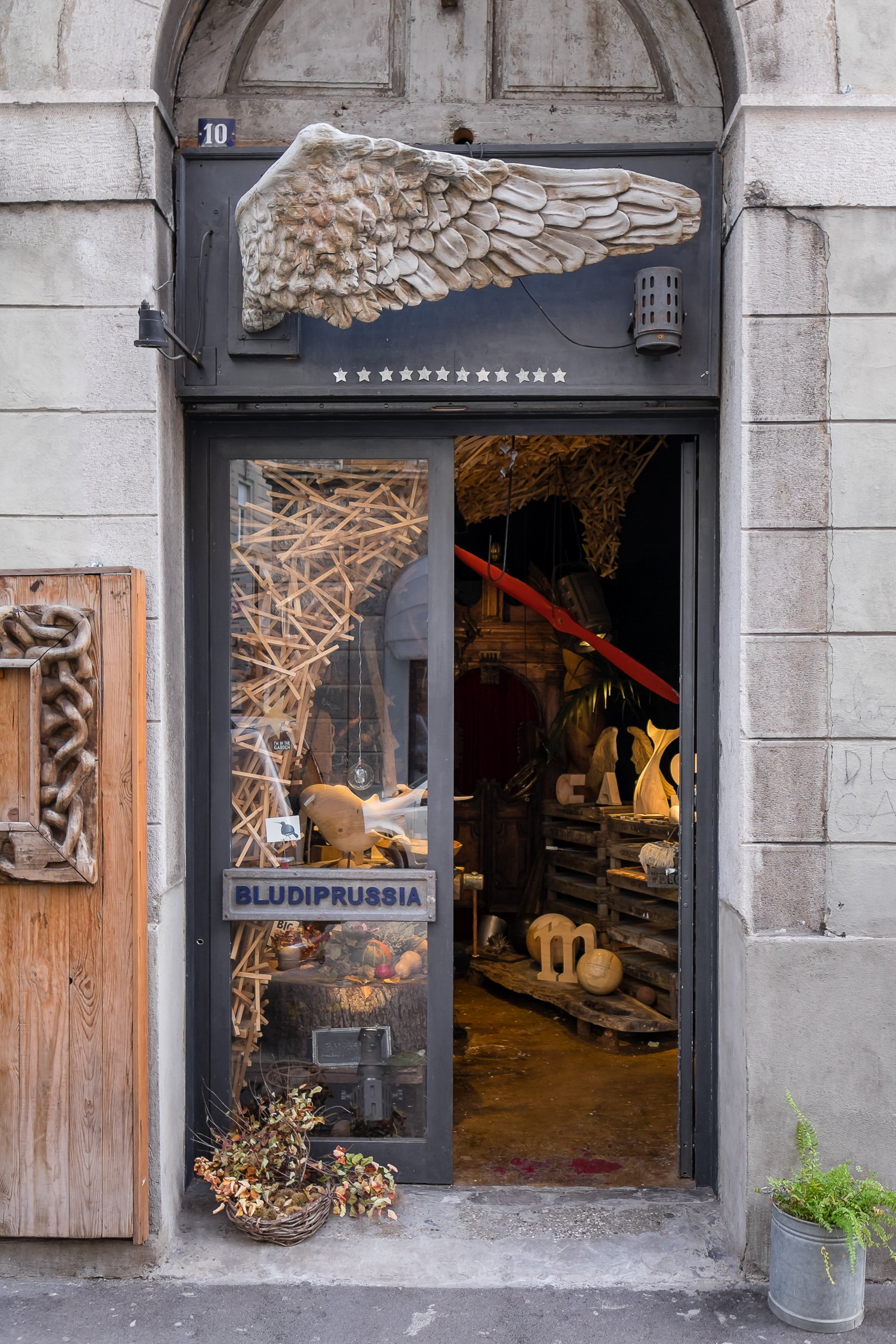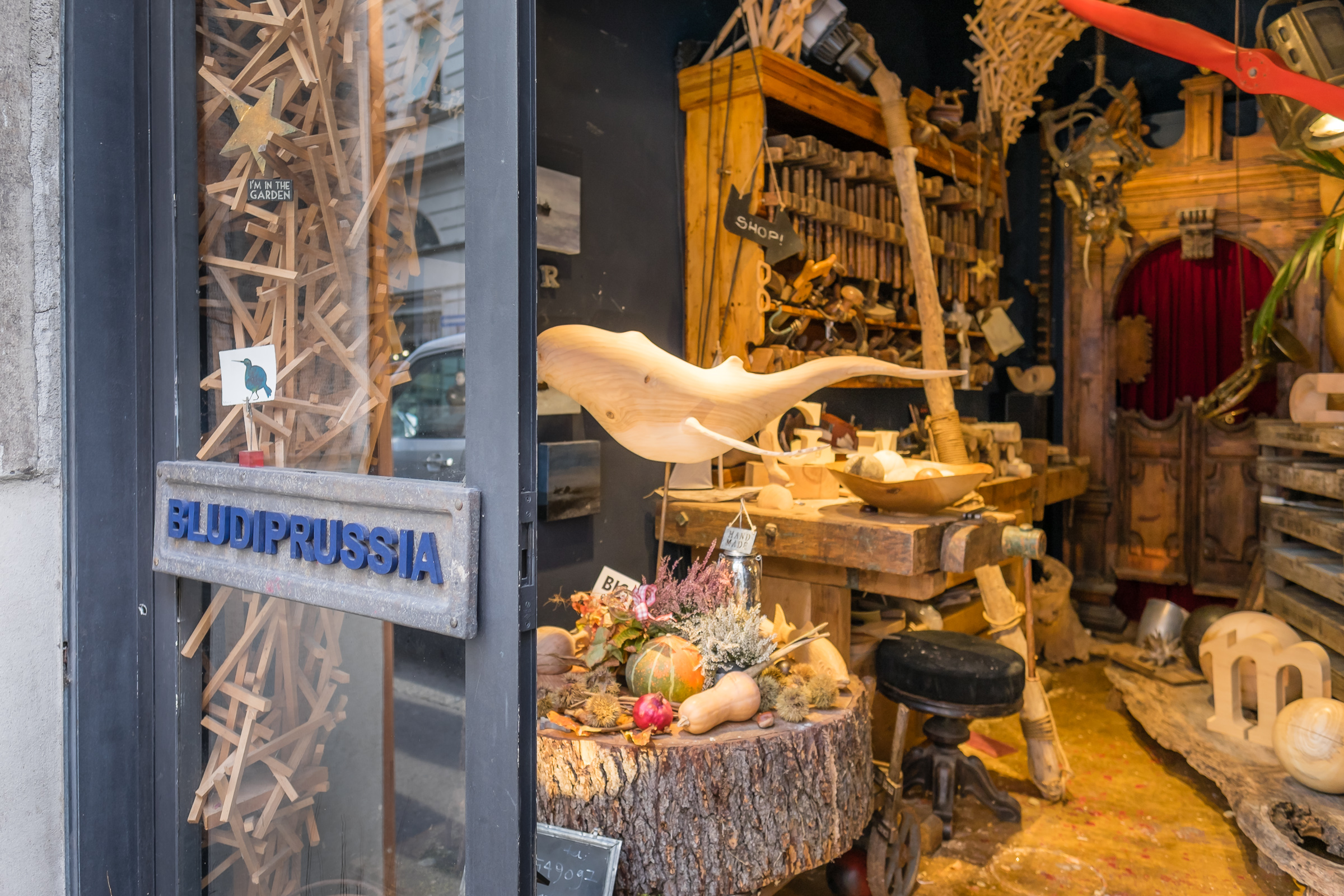 As I walk into the shop I feel I'm being captured by a wave (and the wooden structure slightly resembles one), a whale seems to be swimming in this sea, where the walls are painted a blue/grey shade.
My eye keep shifting from place to place, taking in the red velvet curtains of an old wooden confessional, the chiselled wooden wings alternate with old objects, recovered from who knows where, all with their own story to tell.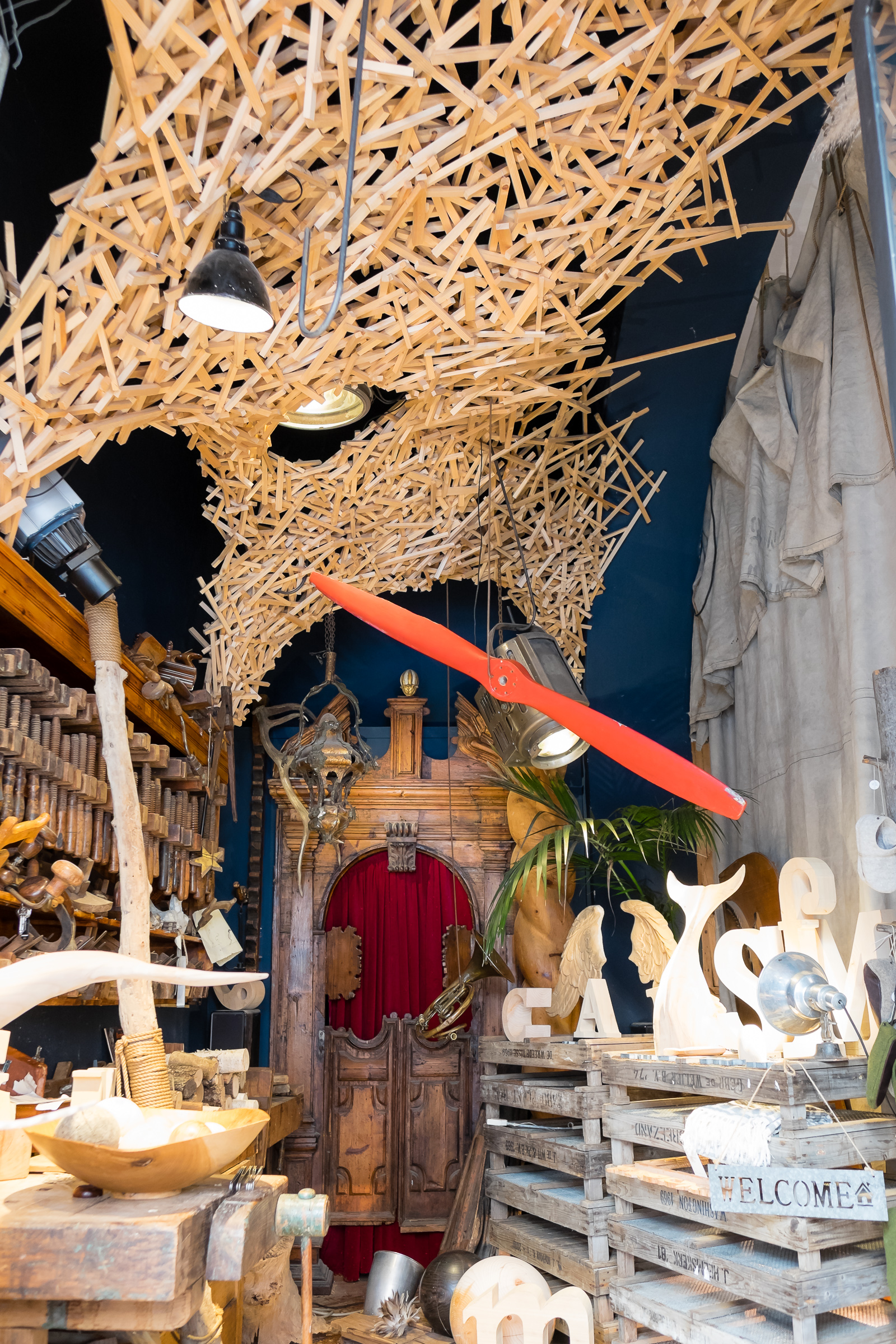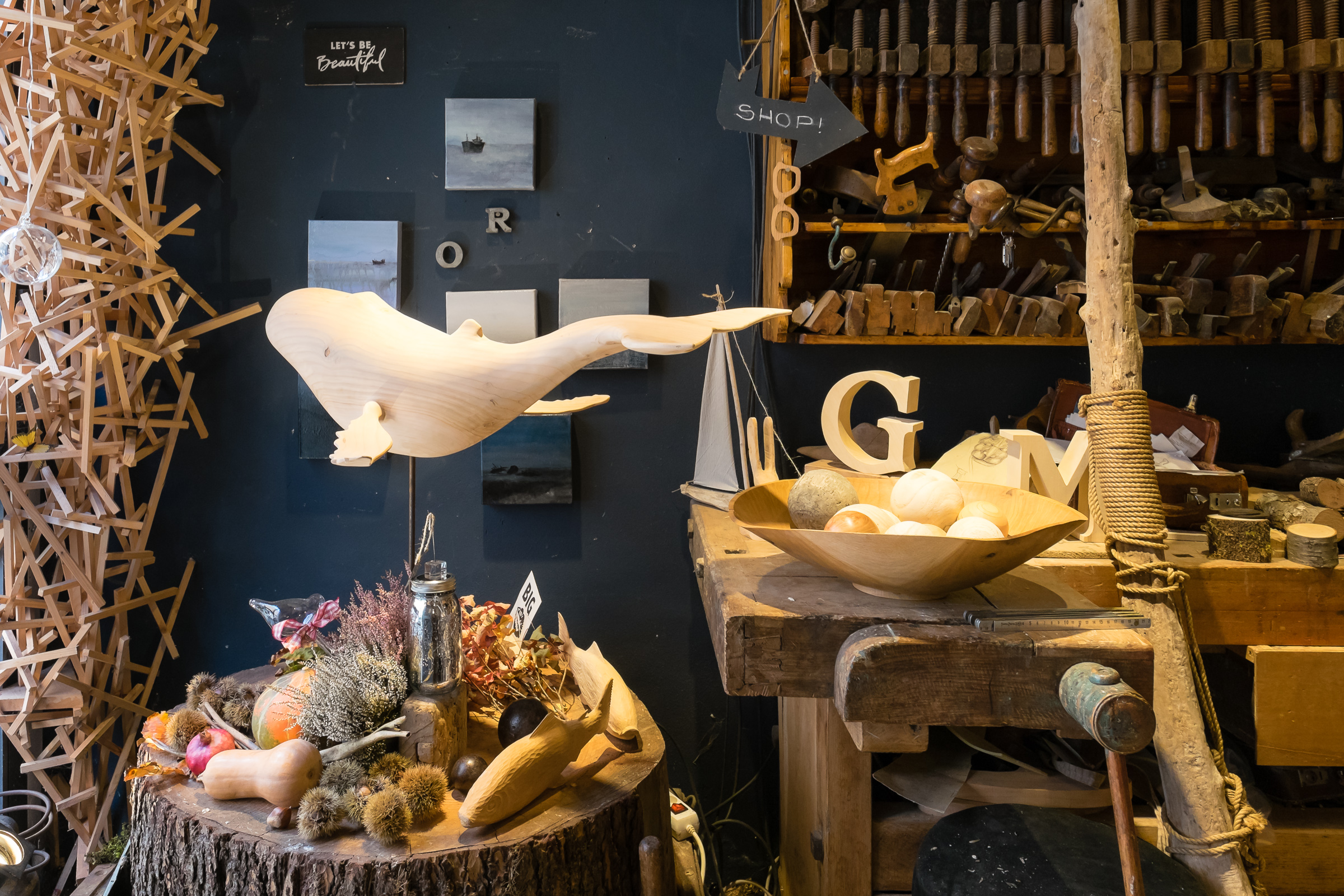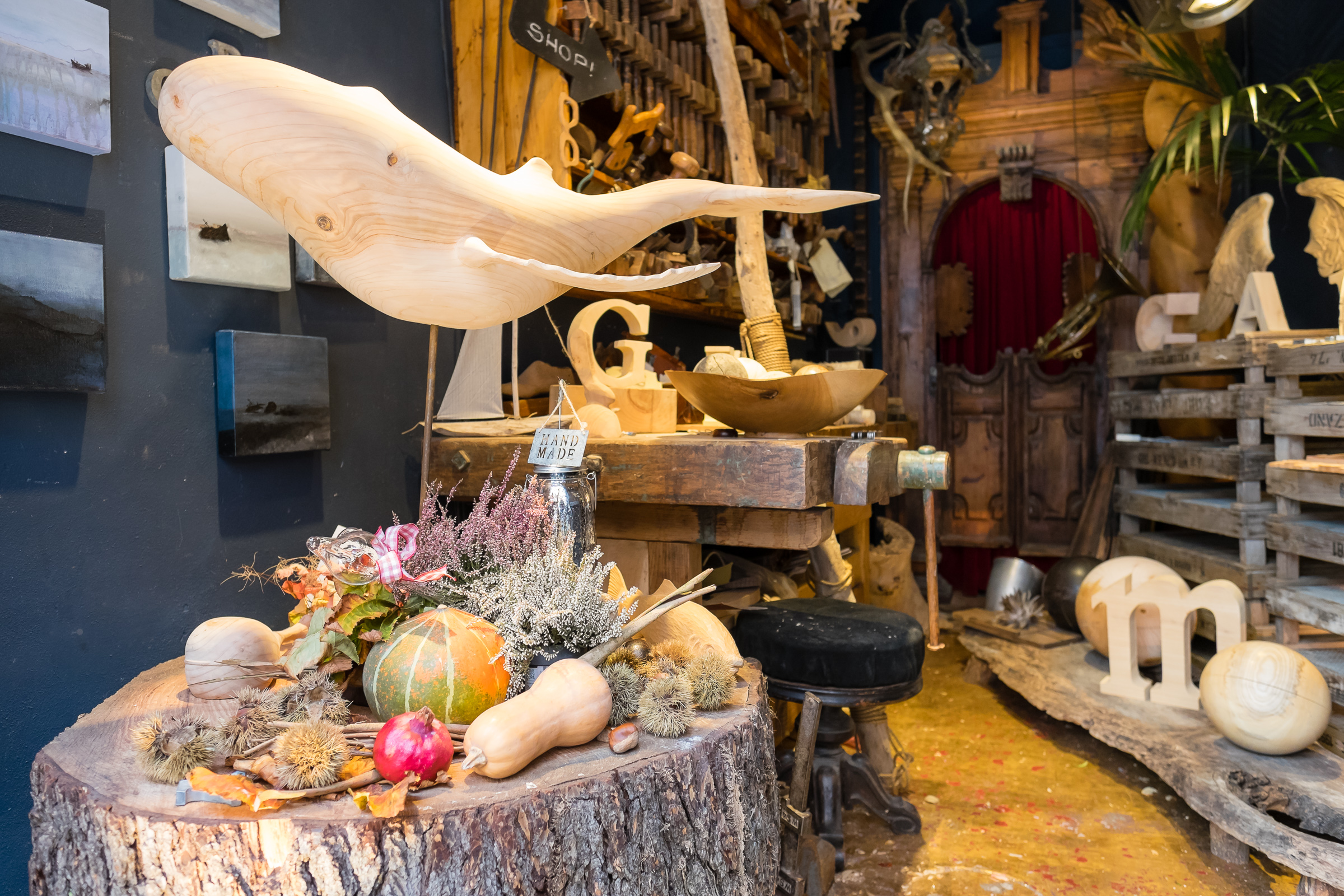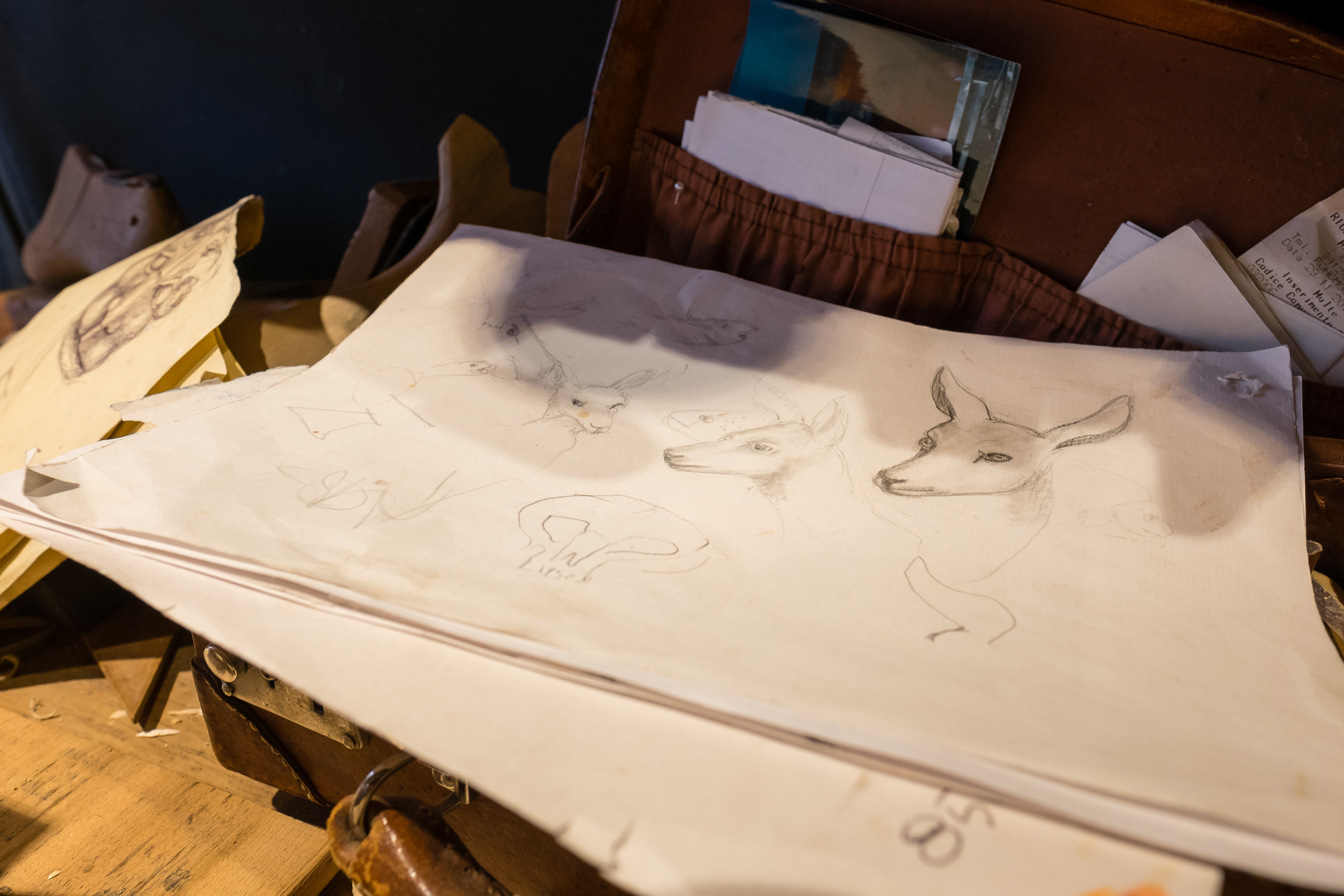 The best story is Susanna Coronica's, Vulcano's wife, who works with him in this timeless atelier…
Blu di Prussia opened in 2002 as a workshop, and in 2013 it opens to the public.
Susanna, Art Master with a diploma from the Art Institute and a degree in Literature, decided to start a career in restoration, to then develop her artistic talent through her passion for recovery and recycle.
Her poetic idea (that I share) is that every object has its story, a life, and the marks of time are its definition and its beauty.
The idea of recovering something that once belonged to someone else, giving it another life, can be exciting. Susanna, following her personal taste and her idea of beauty, always tries to give it extra life by reaching an aesthetic satisfaction.
Often, once she has transformed these object and given them extra life, her creations find their place in new homes and can be appreciated by people who wouldn't otherwise have chosen or appreciated them.
Susanna said: "I'll never bring here some frilly object that I know I'll be able to sell really easily, if it doesn't meet by beauty standards; I'm not selling myself to the market without satisfying my desire for beauty; I'm not willing to sell myself to be able to sell!" She always needs to find a connection to the objects she sells…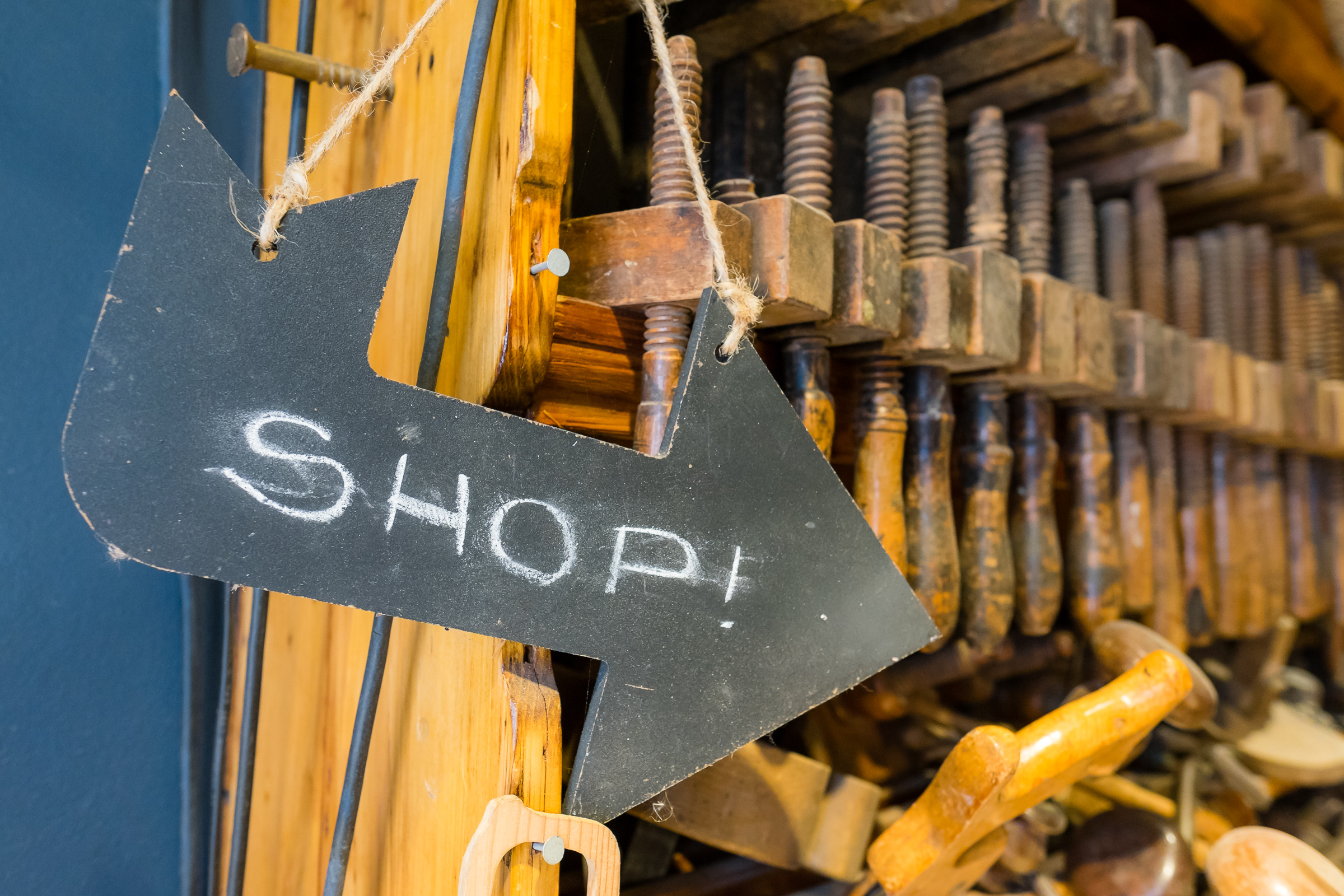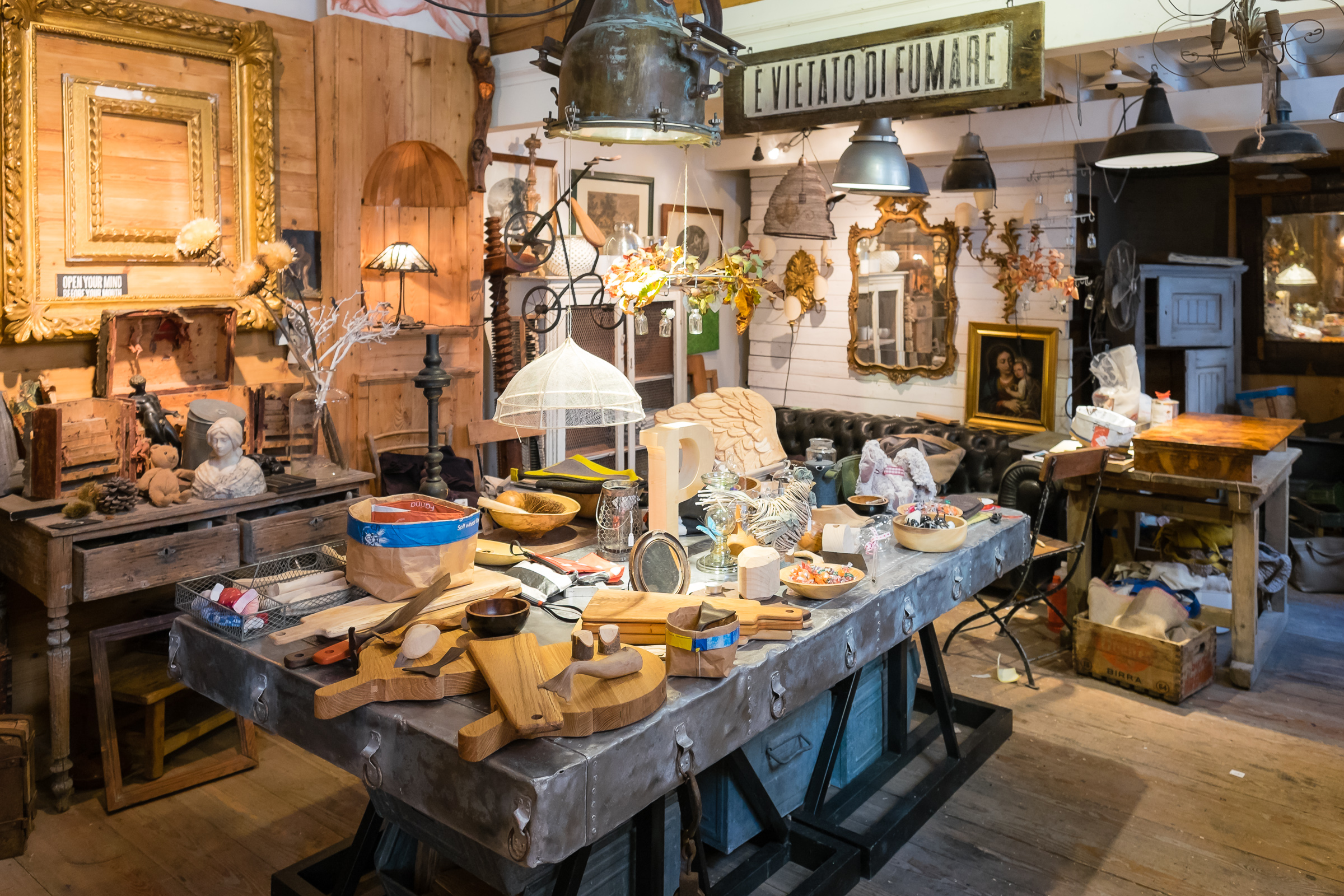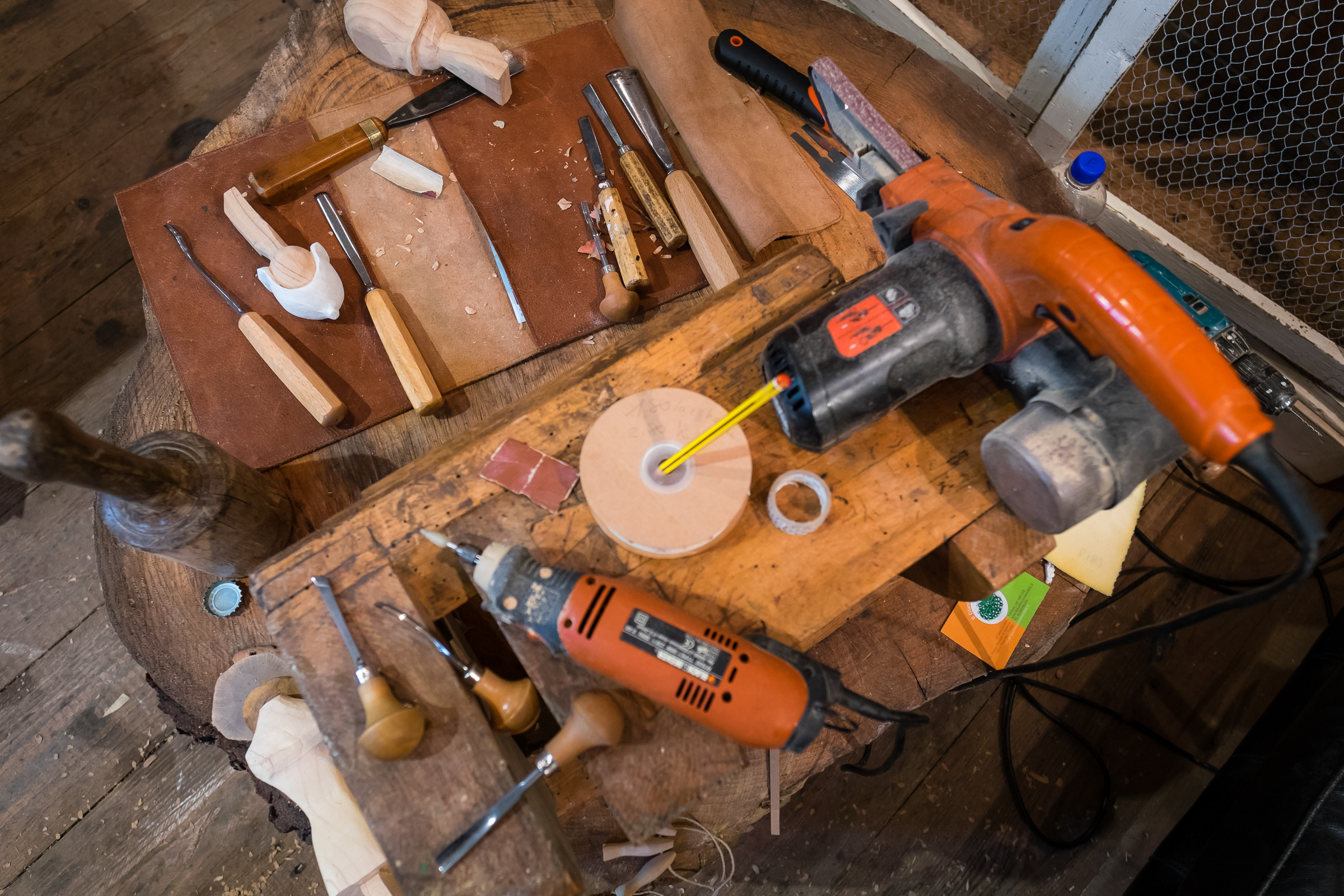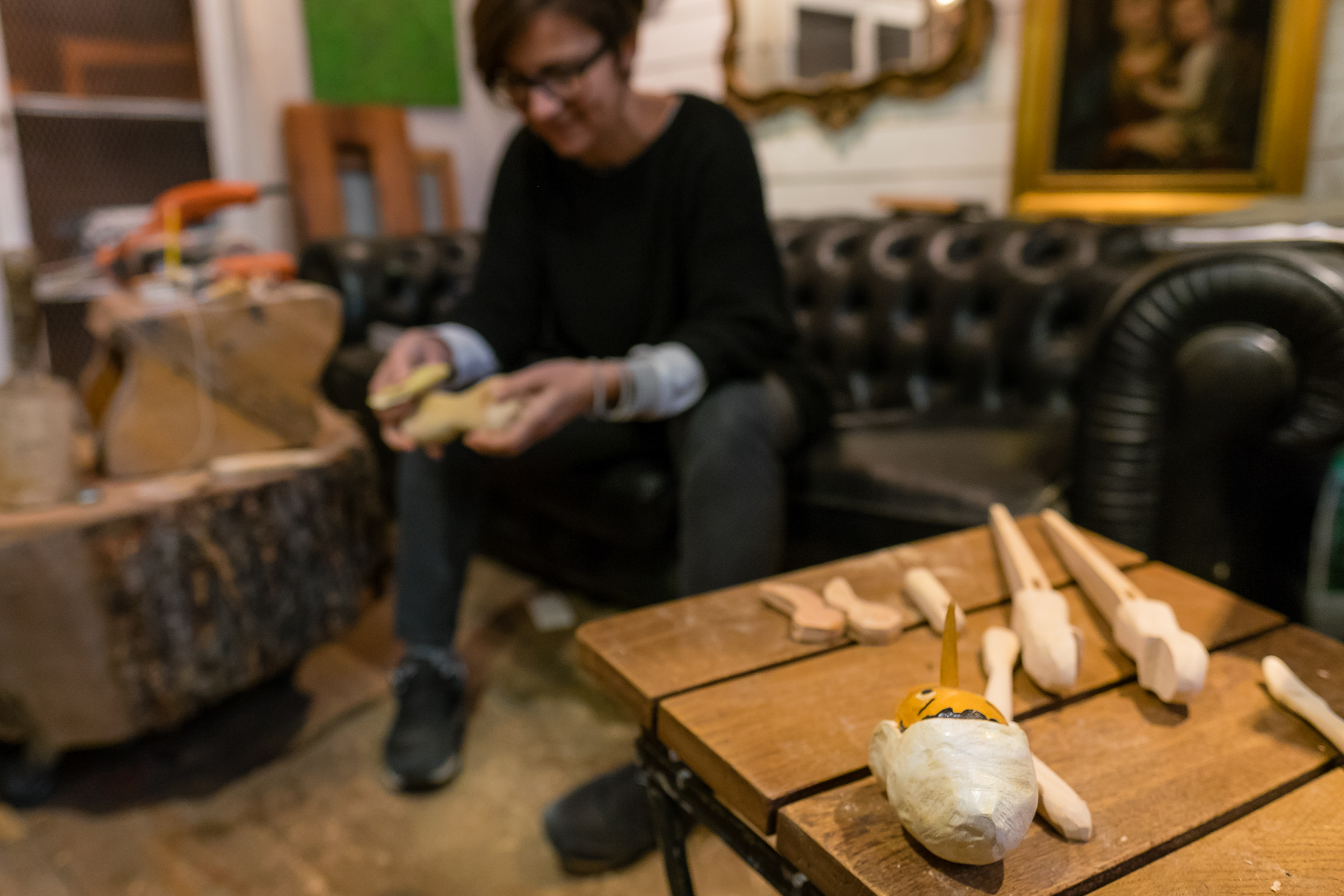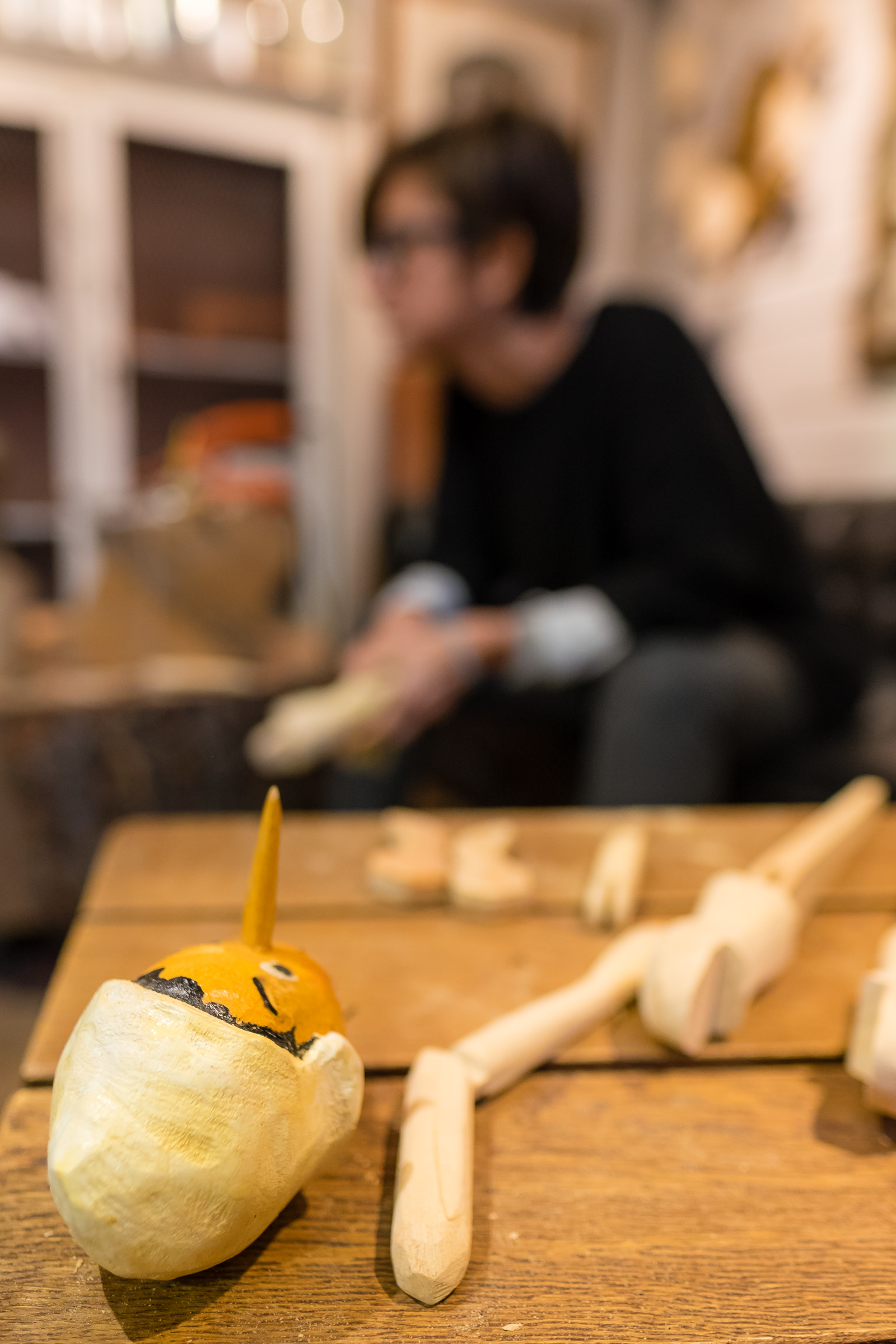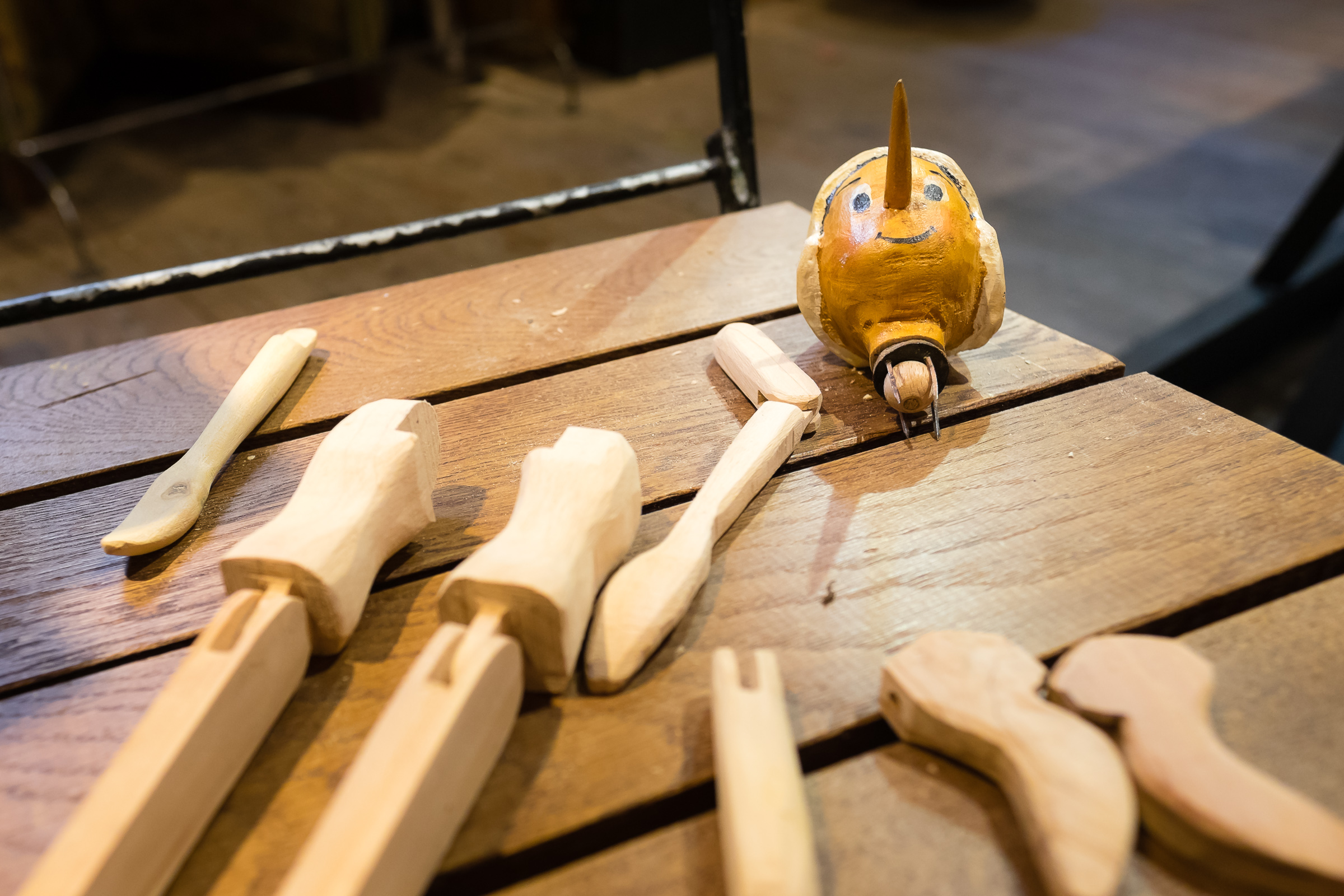 In this workshop we also find some guests: other artisans that work in different industries. For the textile part, Blu di Prussia collaborates with the architect Francesca Petricich to create handbags, pochettes, trousse, baskets and much more.
This cooperation comes from the desire of producing something natural with recovered material, in fact all these objects are made with old jute coffee bags, flour paper bags, old hemp, felt, linen and many others.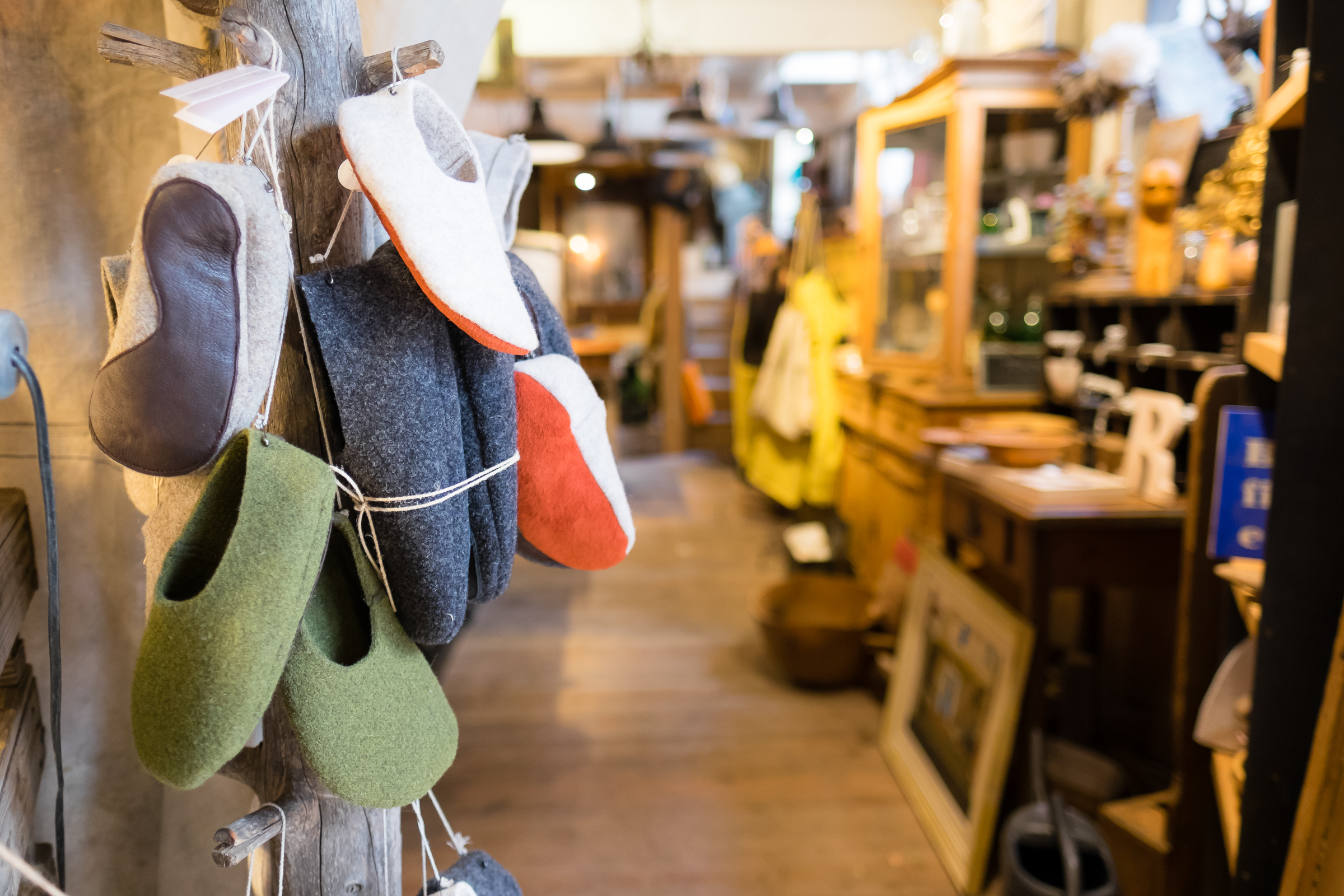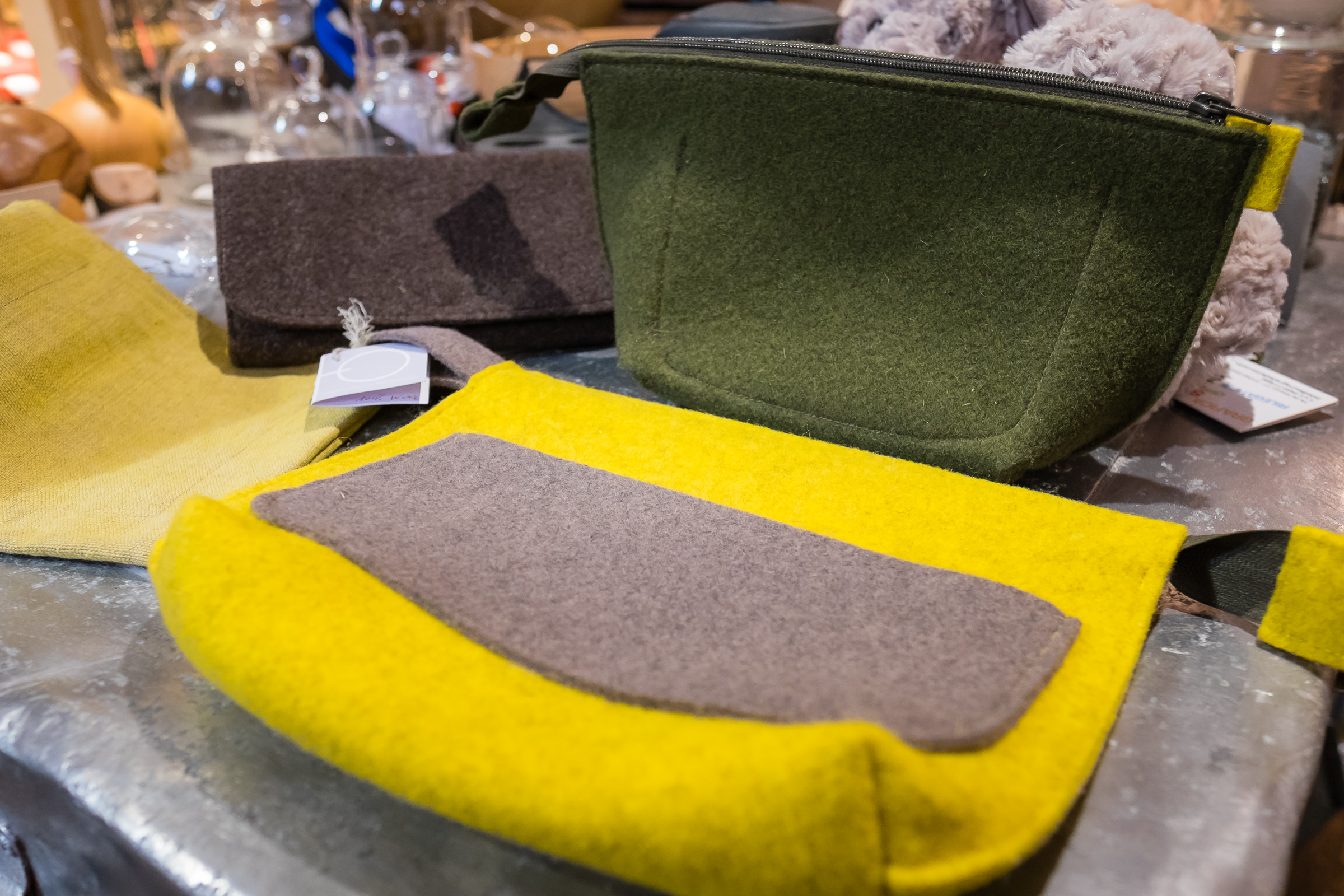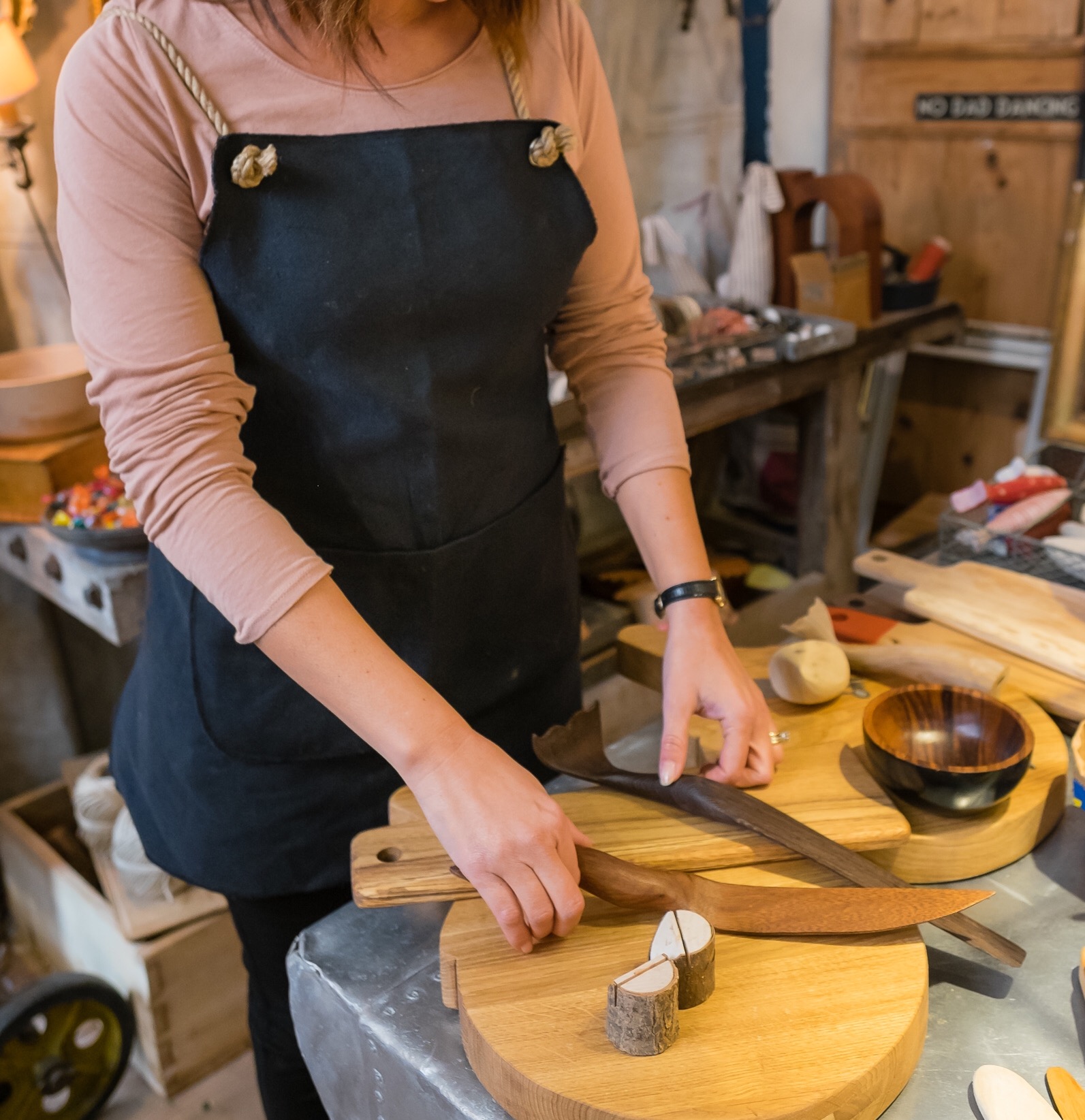 Here it all feels detailed and particular, with an electrical beauty. My eye wonders and stops on some sculptures created by Vulcano who also is a restorer with an experience in many symposiums in art and sculpture; his artistic creations include decorative sculptures and small and various objects (sculptures trays, frames and other domestic objects).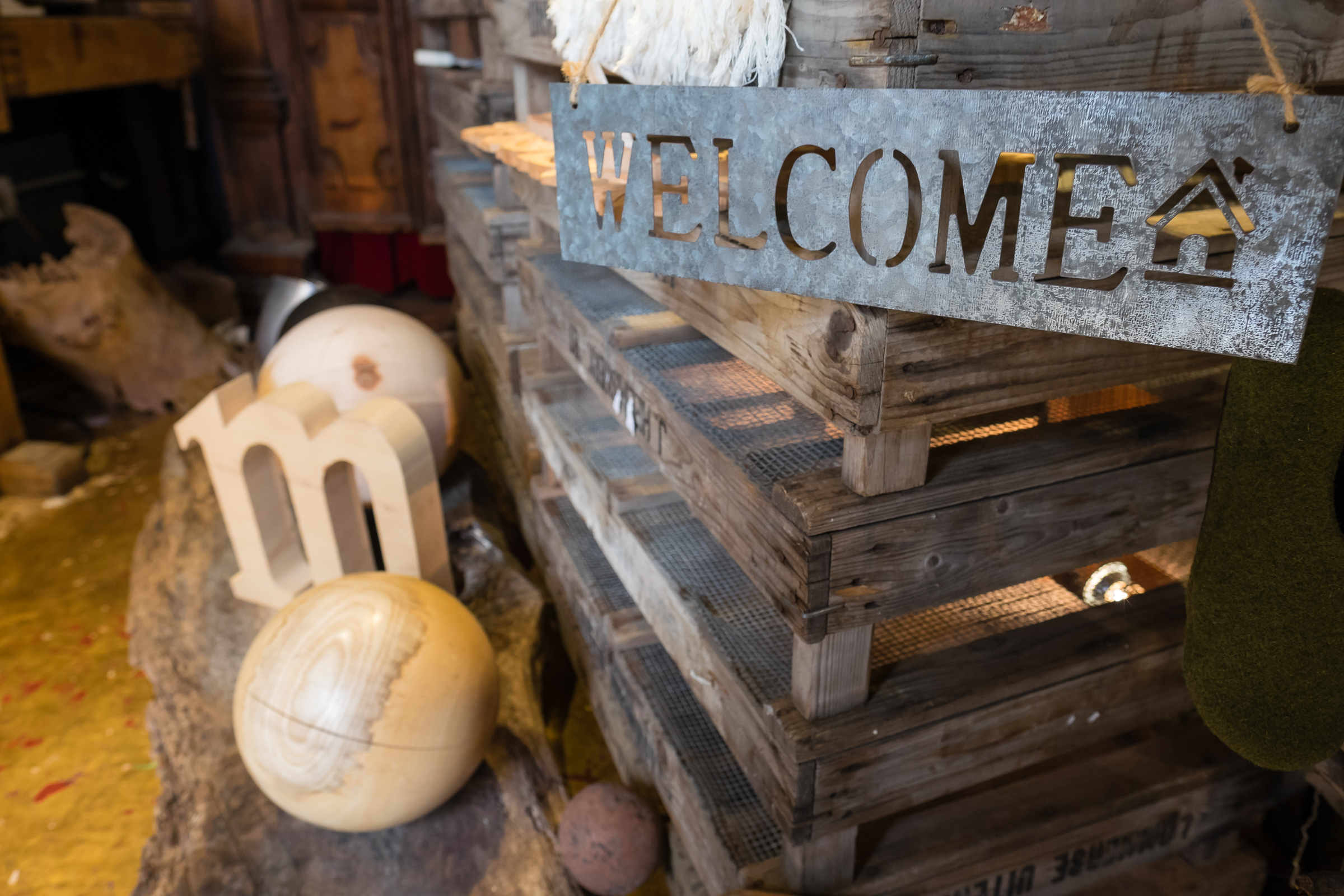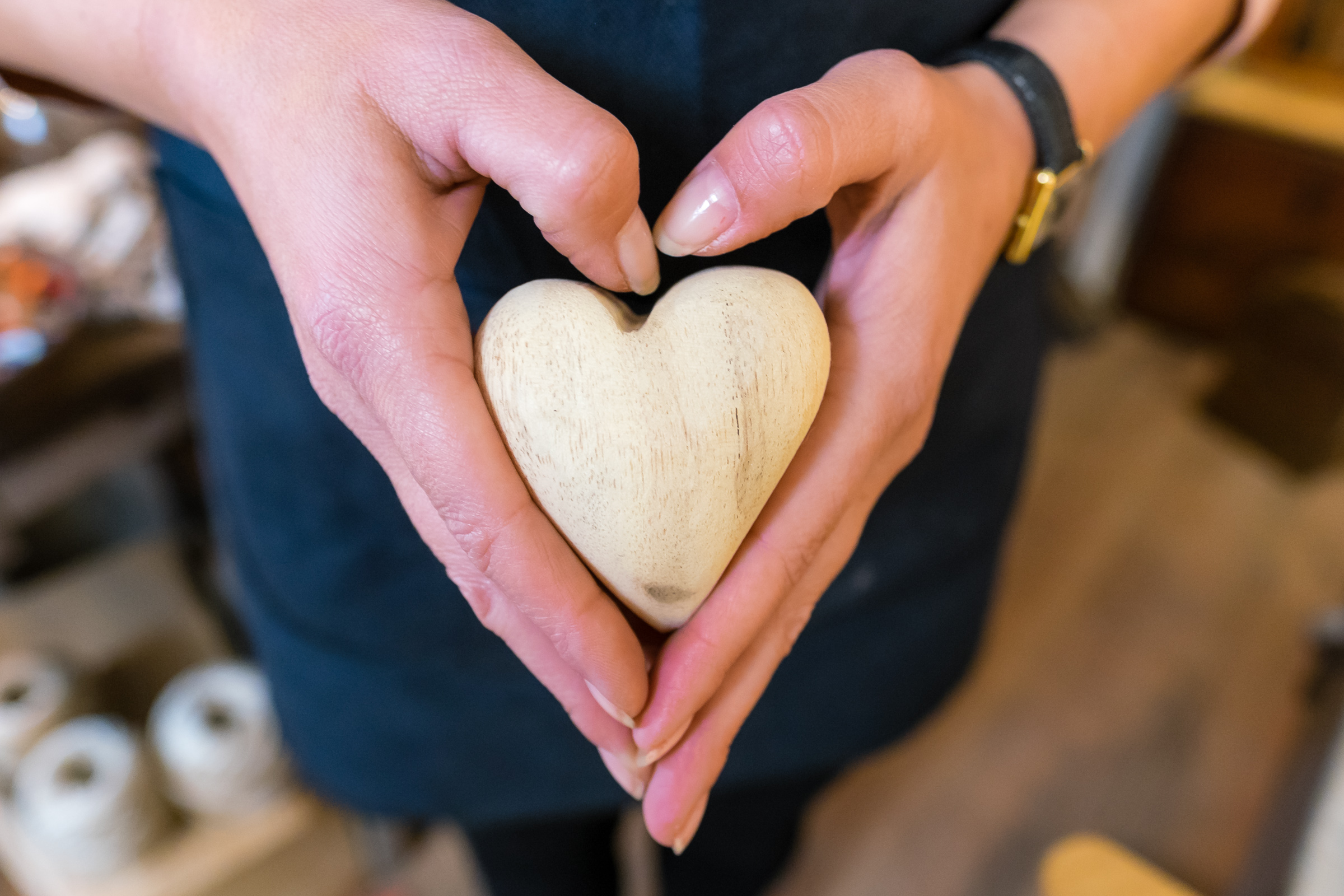 He makes bookshelves, particular and custom-made tables, he collaborates with architects and internal designers.
He always tries to work without boundaries; letting himself be influenced by different environments and with the client's help he creates a melting pot of ideas and develops unique objects.
To satisfy the request of clients that appreciate their work but that can't afford to buy a hand made wooden sculpture, Susanna and Vulcano also offer objects in fiberglass. With this material they can create wonderful shapes, like their lovely angel wings, but the price is 1/3 compared to wood, because it's easier to work as well as being a less expensive material.
This way even people like me can take home one of their creations with the same quality standards.
Another technique they use is papier-mâché, even if it's very delicate and over time it gets ruined.
In fact I only see a few golden decorations displayed in this wonderful place.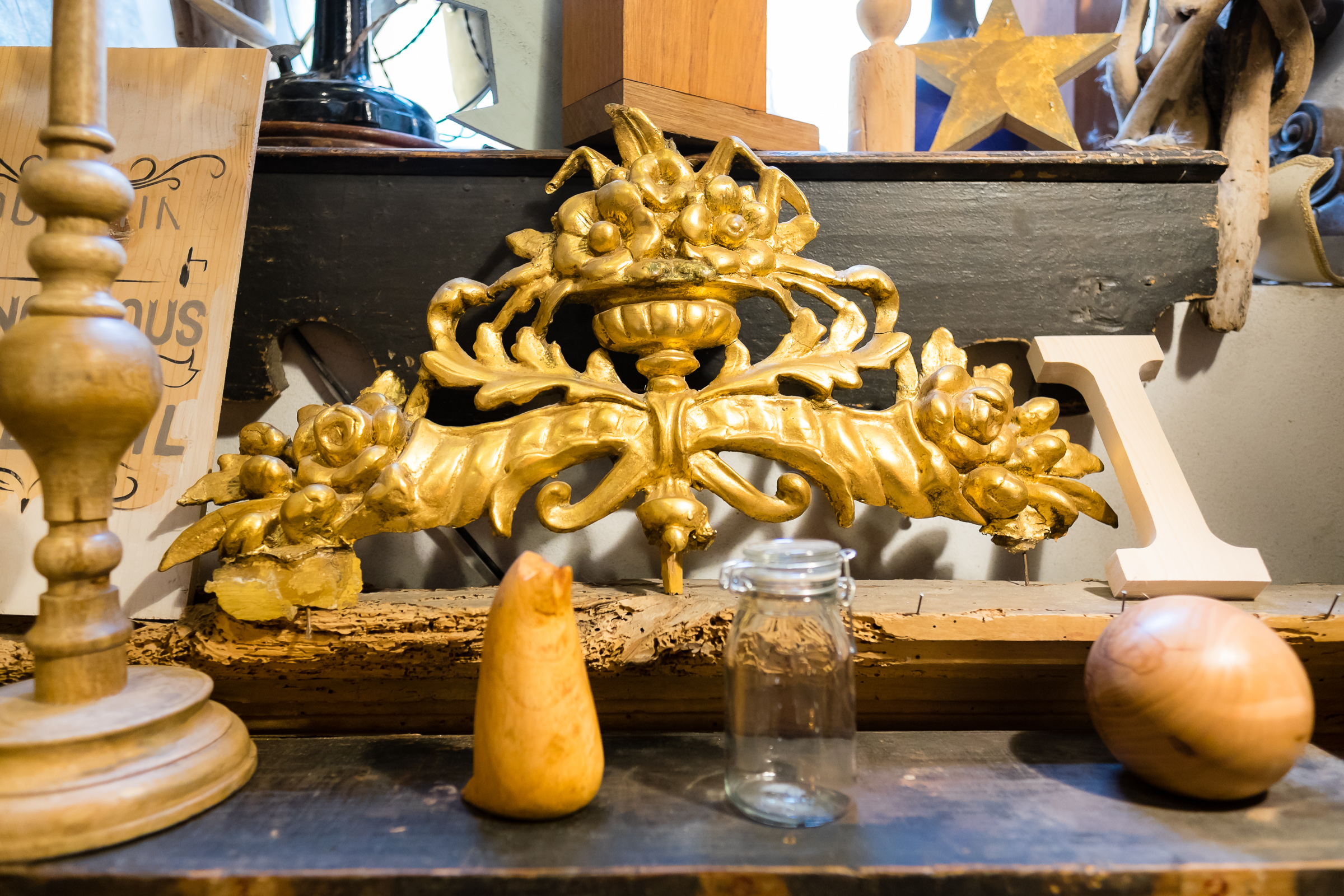 There's not much left to do but walk in through this large glass door, with above the large wing, here in Via Cadorna 10. Walk in and hear the music, feel the atmosphere that will capture you in its chaotic and harmonious vortex!
Men look at new things with old eyes. Creative men observe old things with new eyes.