I recieved an unexpected lunch invitation to the Antico Caffè San Marco.
An it was quite unexpectedly that Matija Antolović became a chef and now prepares wonderful delicacies in this special place… but as expected I decided to write all about it J
Everything started a few weeks ago when I was called to try the cuisine of the well known "Antico Caffè San Marco. Libreria e Ristorante"; I confess that I was a little sceptical when I accepted.
I'll be frank. I know this famous cafè and love it for its excellent coffee, the beautiful library they created inside and for the antique furnishing: I admit I had no idea that in this wonderful middle European environment they also served great food.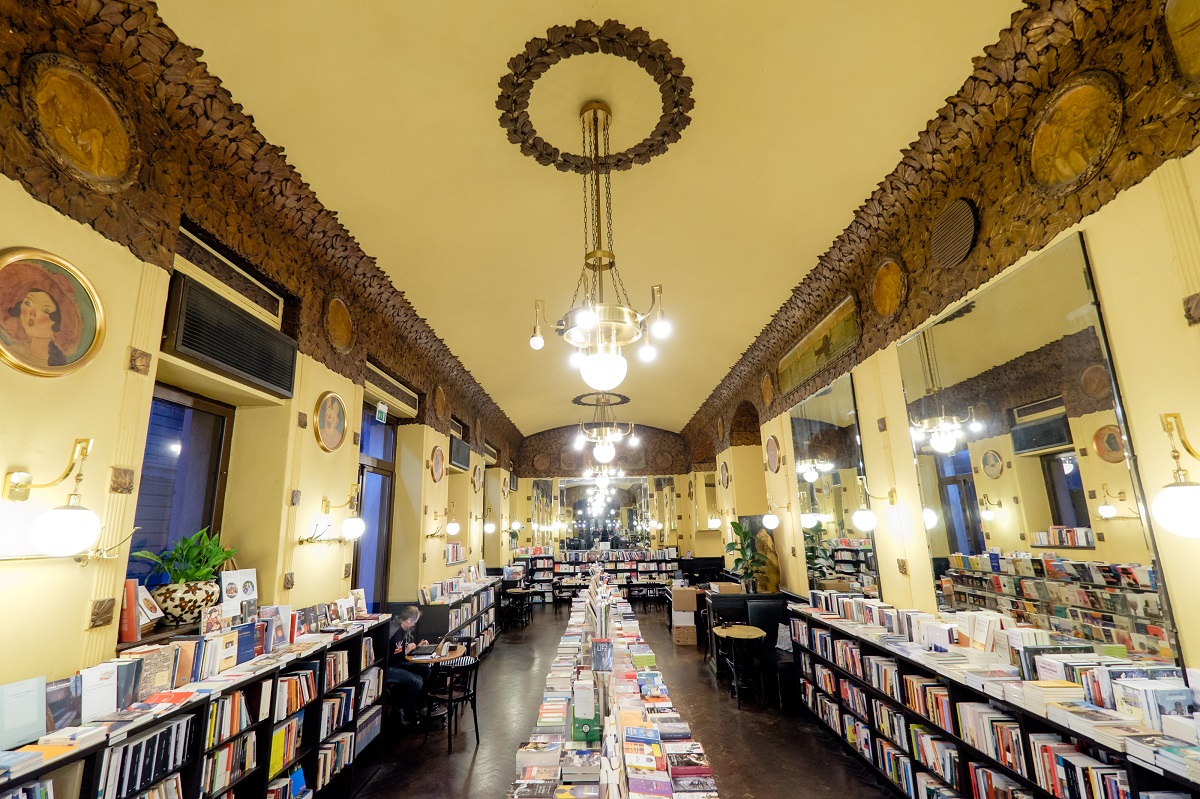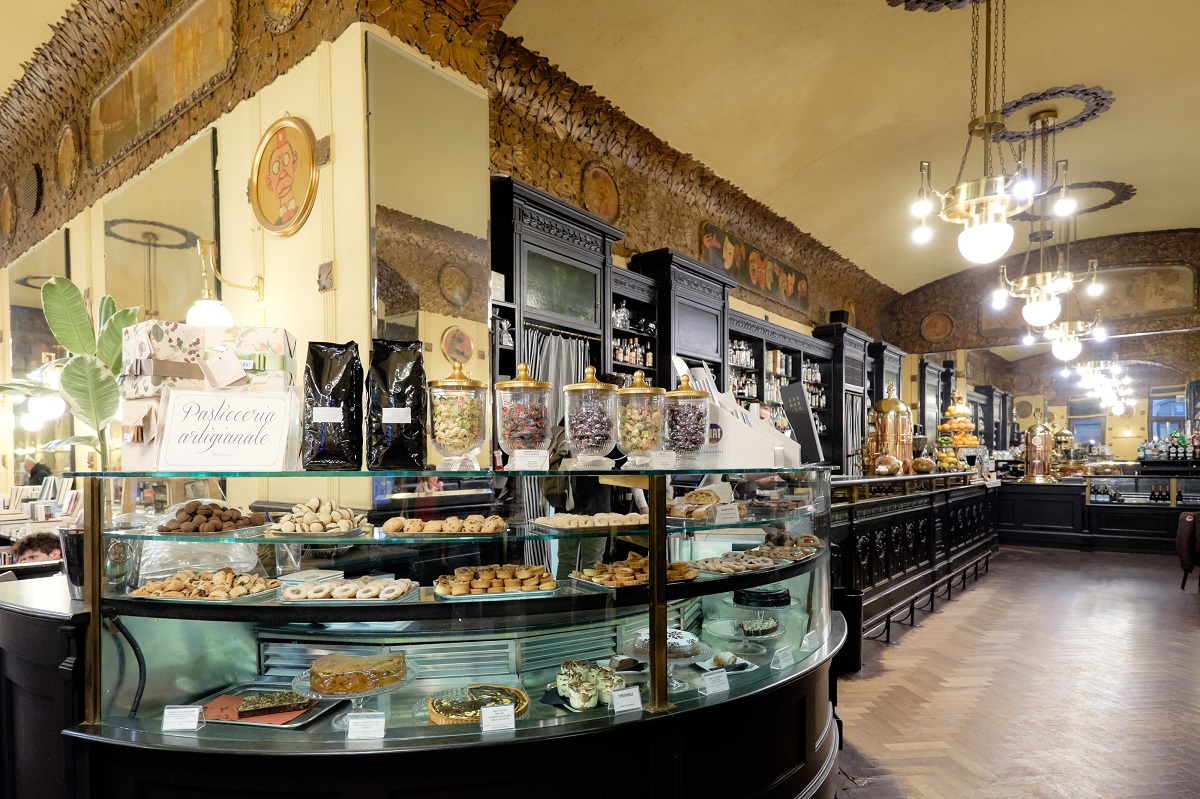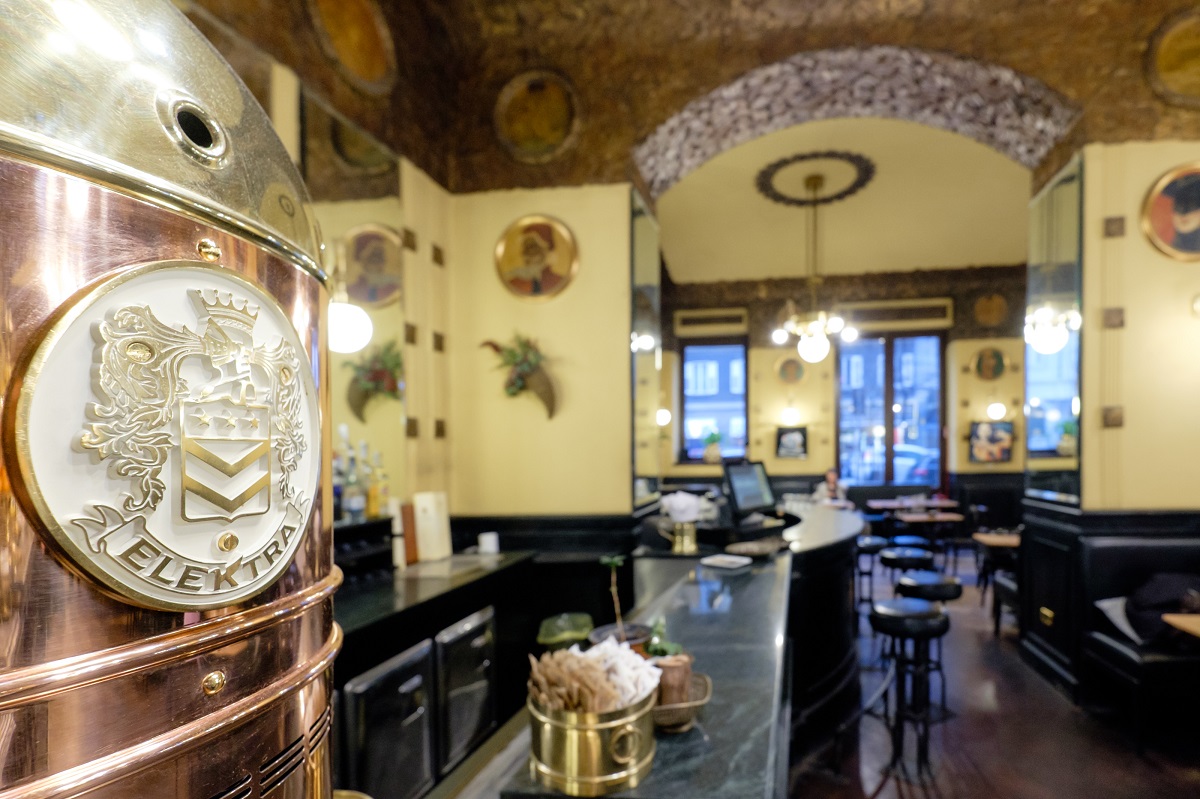 But, as I said, I accepted the invitation hoping to be pleasantly surprised.
Have you ever been to Caffè San Marco? The mirrors, the lamps and chandeliers, the noisy floorboards, the little tables in marble and wrought-iron, the boiseries… it's like stepping back in time, nurtured by  the surrounding  poetry.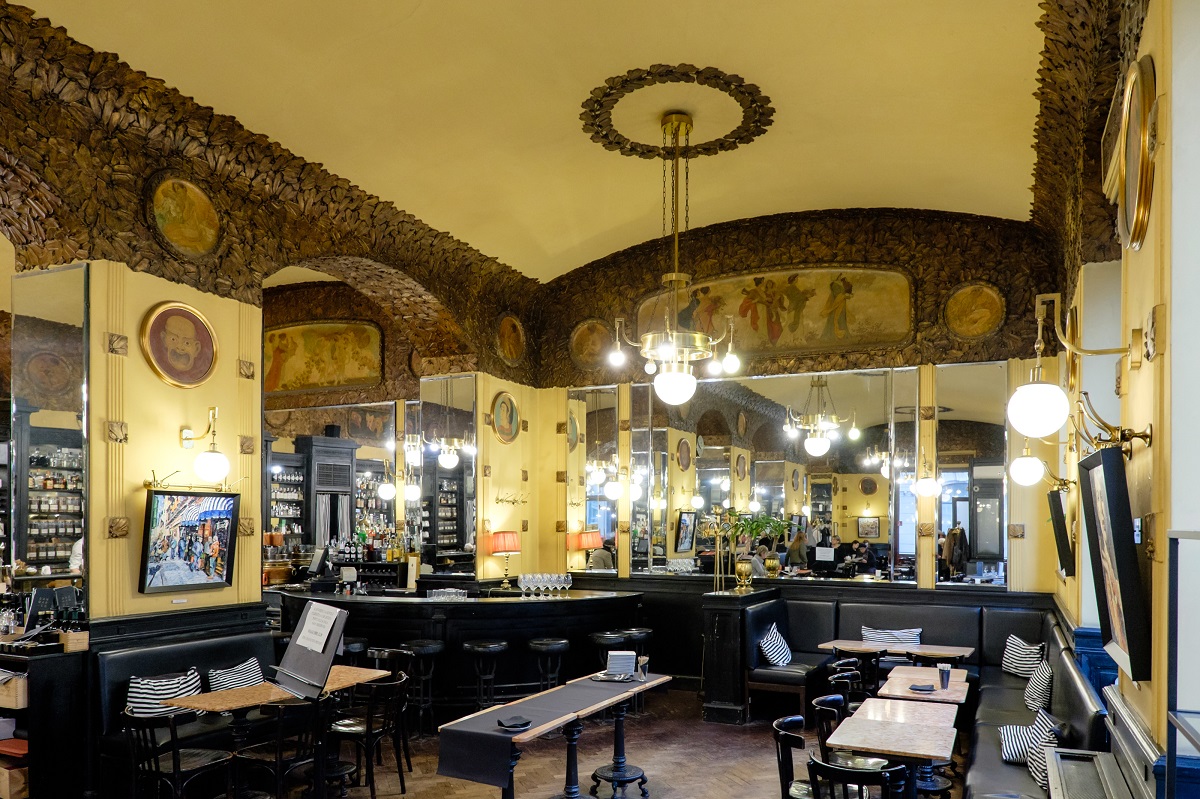 I'm welcomed by Alexandros Delithanassis, the young manager of the place; he's from Trieste but clearly has a Greek background: with an elegant Humphrey Bogart style he wears a khaki raincoat and black hat, a retro look that fits in perfectly with the style of Caffè San Marco!
We sit at a table and chat for a couple of hours. I'm curious about new things so I start asking questions: I can barely stop!
And there's not better way to introduce me to this little world than to meet the actor hidden behind the stage – the kitchen. I meat Matija Antolović, class of 1984, a very tall and serious looking Slovenian young man. I'm surprised by how young he is as well as by his intresting story.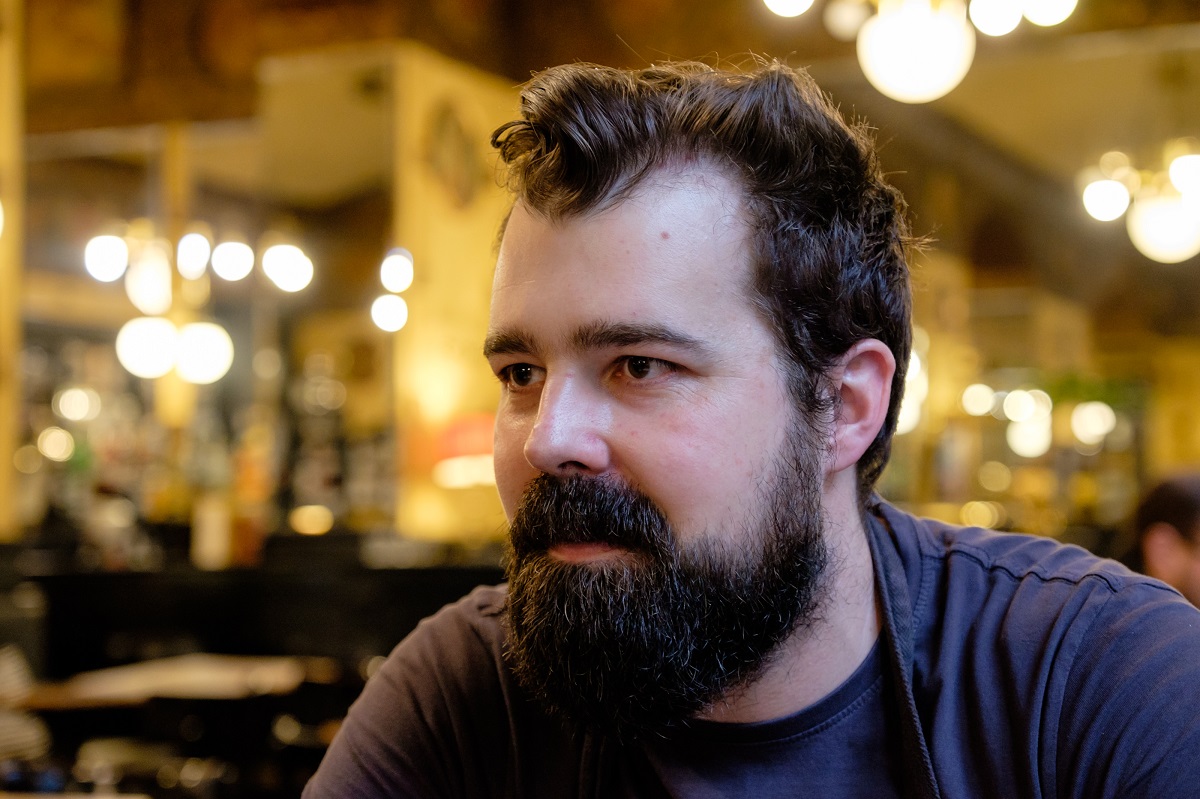 Once a baketball referee, he decided to leave sports for personal reasons after the 2013 Euro Basket and take a different direction. He accepted a friend's offer to work in a restaurant of a camping in Portorose, his first experience in this business: he serves the tables while his friend works in the kitchen. Evrything runs normally until one day his friend is taken ill and Mitija has to take his place in the kitchen…and everything goes smoothly.
For over two years this young man works in the kitchen, until his friend returns and takes back his spot in the kitchen… it was time for a change!
He moves to Fontane, Parenzo, where he opens a small restaurant with his mother (who had been a housewine untill that moment); but working for just four months a year in the summer period is not what he wants. So one day he meets Alexandros and that's it!
Once you know his story it's even more incredible to think that everything I ate  at Caffè San Marco, a tasting menu with particular cooking techniques like smoking and fermentation, is created by someone who just five years ago worked in a completely different industry. I'm not an expert but I'm sure we'll hear a lot more about Matija soon.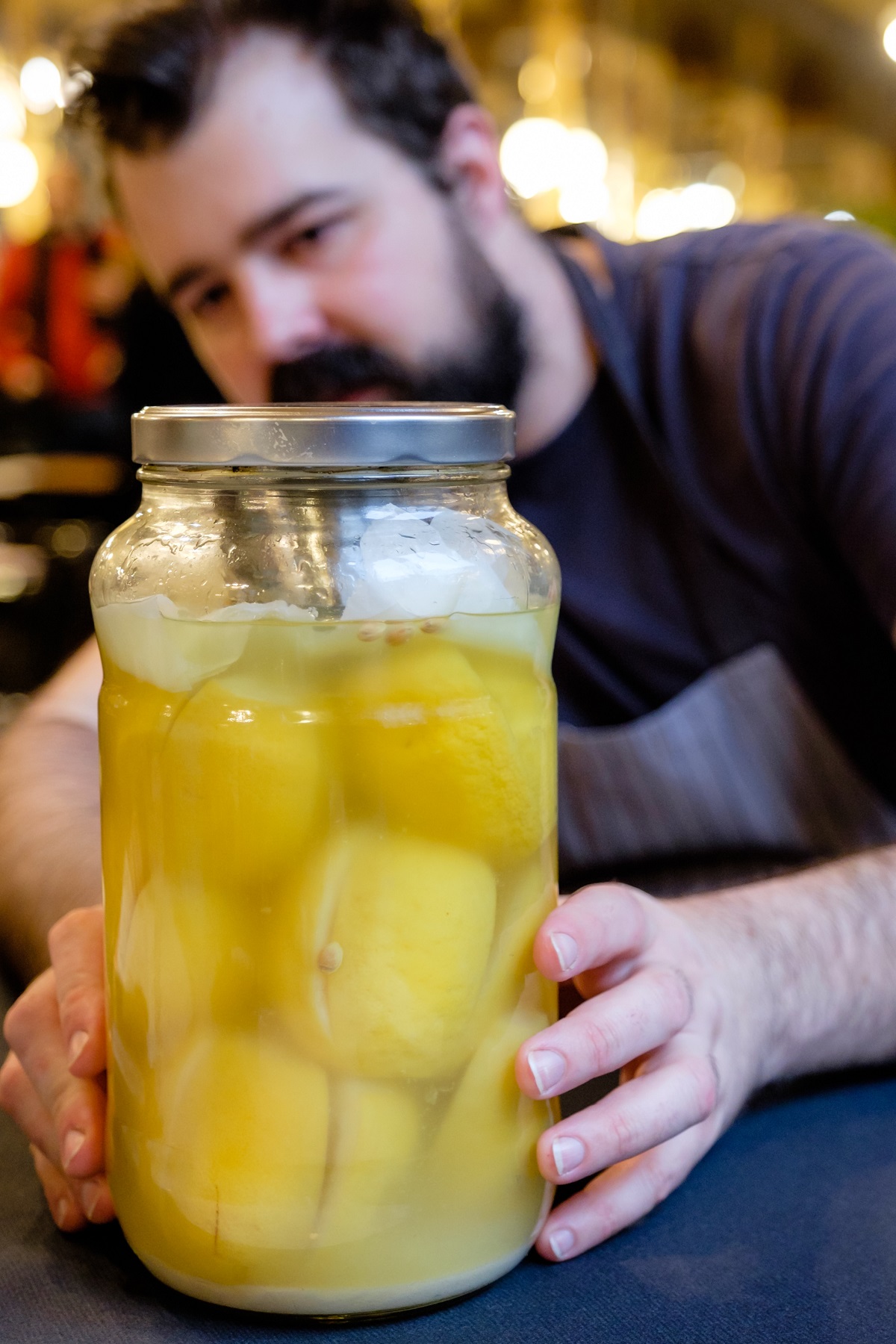 I tasted 6 tasty, genuine, fresh and delightful dishes. Everything was well presented, in clean and elegant dishes. I just have to make a note. If after my article you'd like to try the tasting menu I had, you have to book a day in advance. The price, wine included, is 60 euros.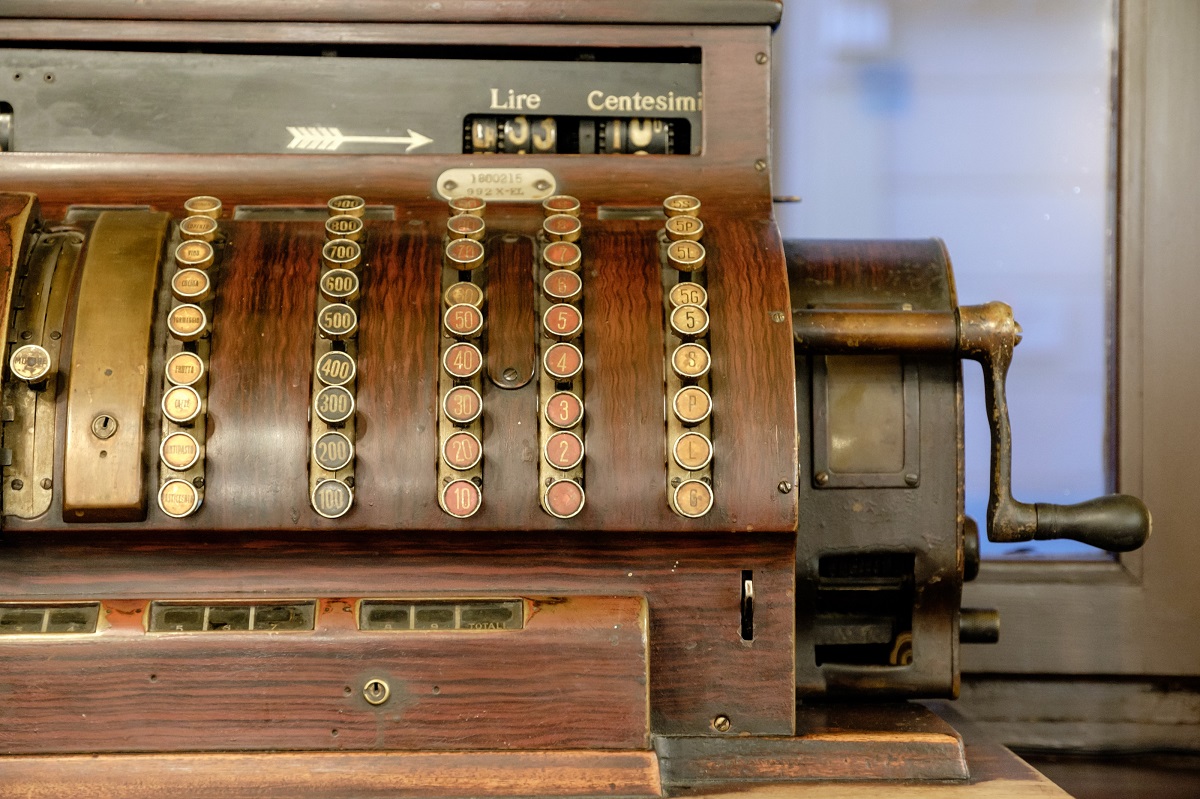 (And one last thing. I wanted to taste a few extra dishes, so I ordered a few more along with the six courses… any excuse I find is good!). Shall we? Let's get started.
The dinner starts with a bubbly Ribolla made with Rebula and Ribolla Gialla grapes, which are sharpened for almost 18 months to create a bubbly that can be bottled just two years after the harvest. It's called "SINEFINIS", a name that means "without borders"; It's a project created by two winemakers, Cetrtic and Princic, from the Slovenian Collio (the Brda) and the Italian Collio respectively.
A home made bread with nuts and olives is served with the dinner, along with butter smoked with juniper berries (don't go straight for the bread or you won't be able to finish all the servings).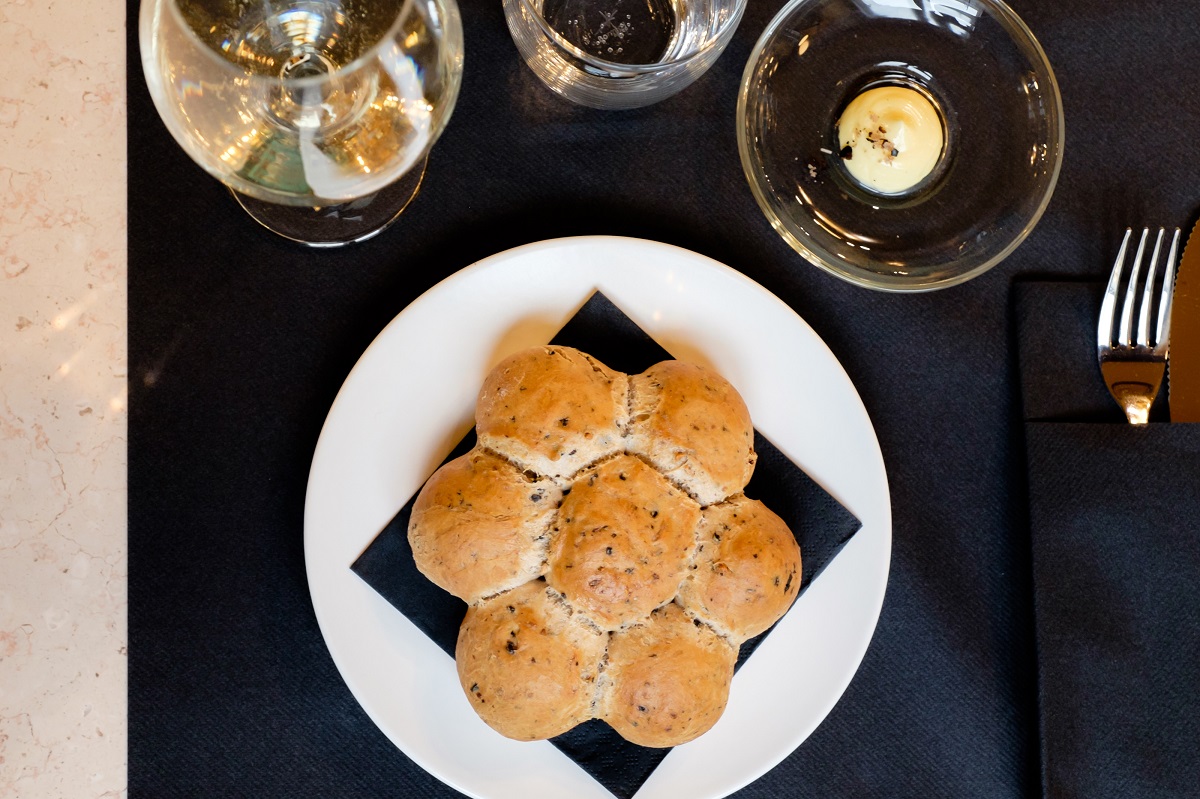 My dinner starts with a laurel leaf that I use as a fork; you just pick it up and bite into the lovely ravioli Umami with black garlic and filled with lobster. The laurel leaf, which was flambéed, has a lovely aroma which combines perfectly with the food.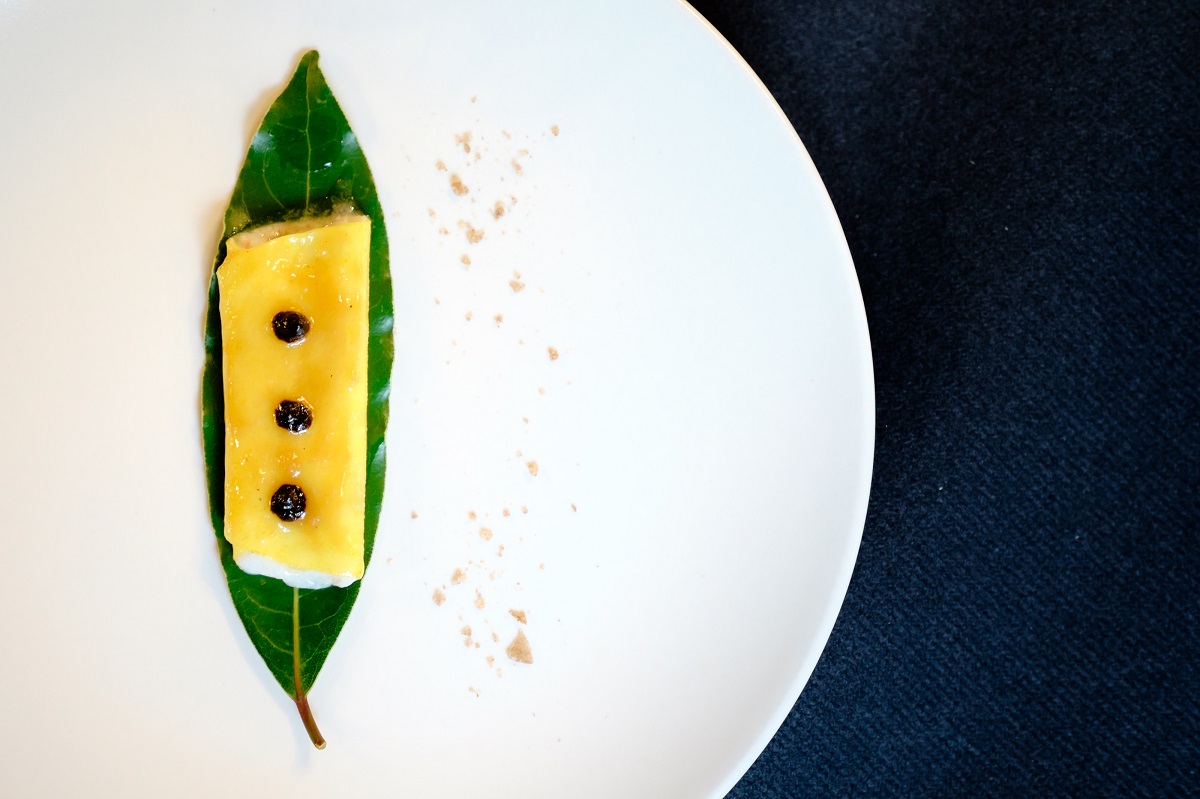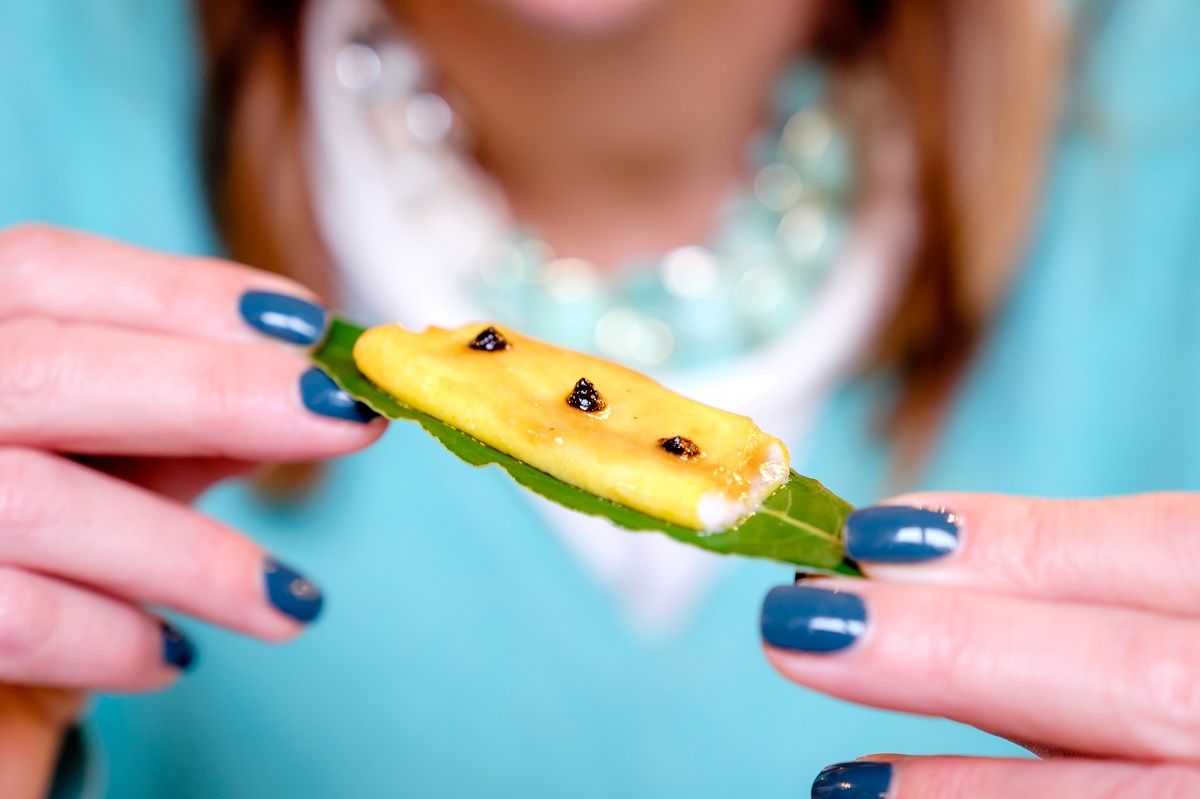 With an excellent glass of Zuani, a blend of Chardonnay, Sauvignon, Pinot Grigio and Friulano, I'm served a delicate scallop. It's name in Italian – capasanta – come from the words cappa which means cloak, and santa, which means saint. It was called like this because one of shells of the scallop was used to offer water to pilgrims who visited the sanctuary of Santiago de Capostela.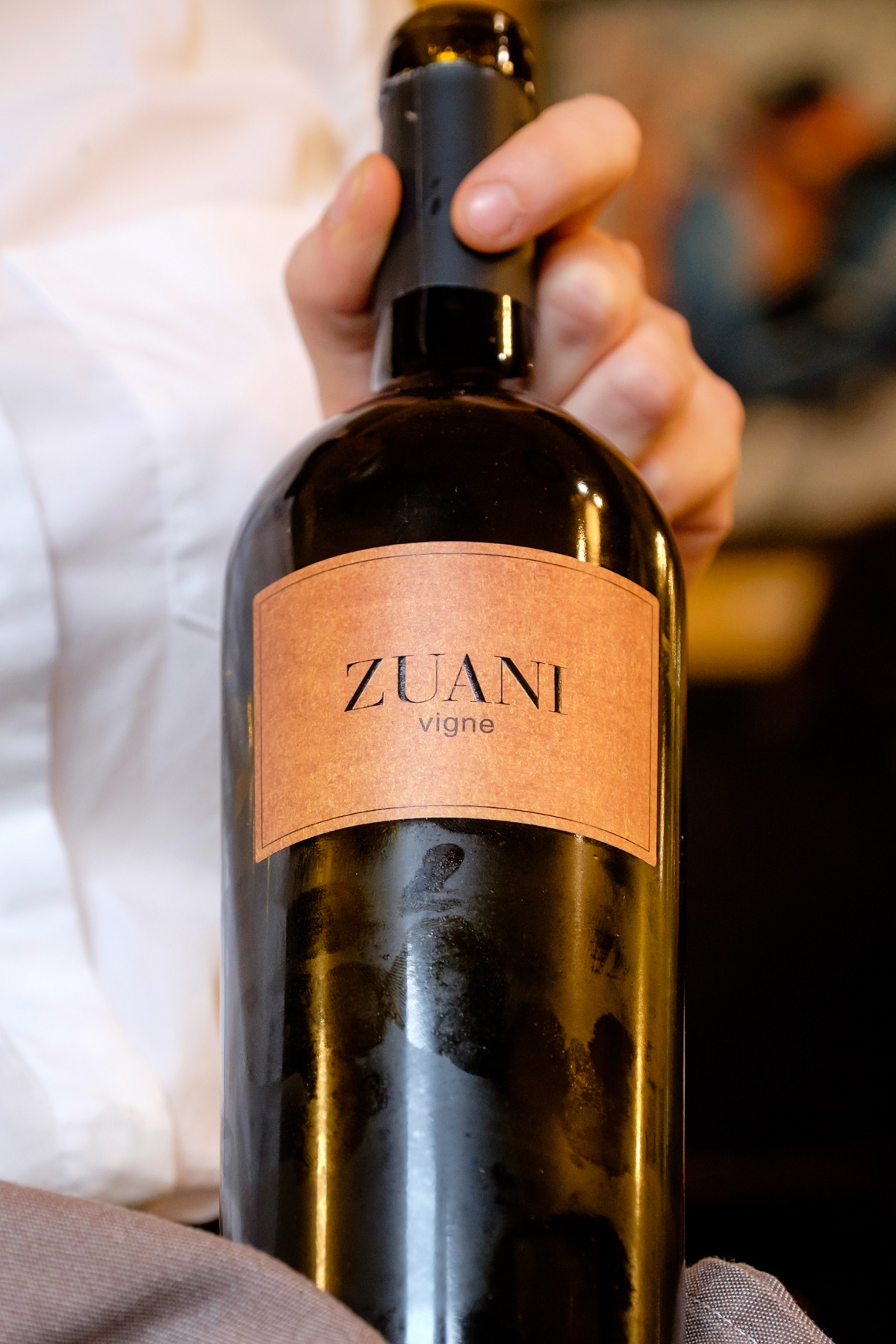 This is one of the best scallops I've had. It's presentation is perfect: locked in its shell and surrounded by a bread crust with little salt grains on the surface. Inside there are smoked shiitake mushrooms (which I love), samphire and timut pepper.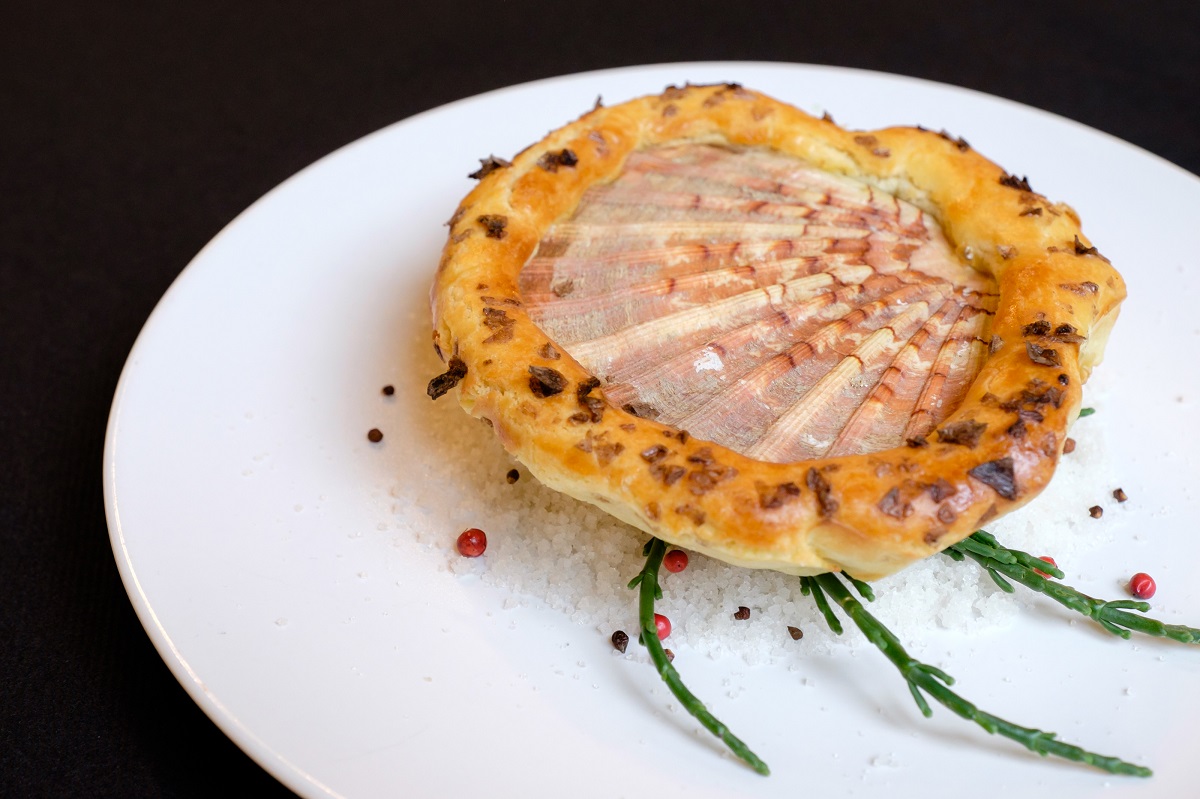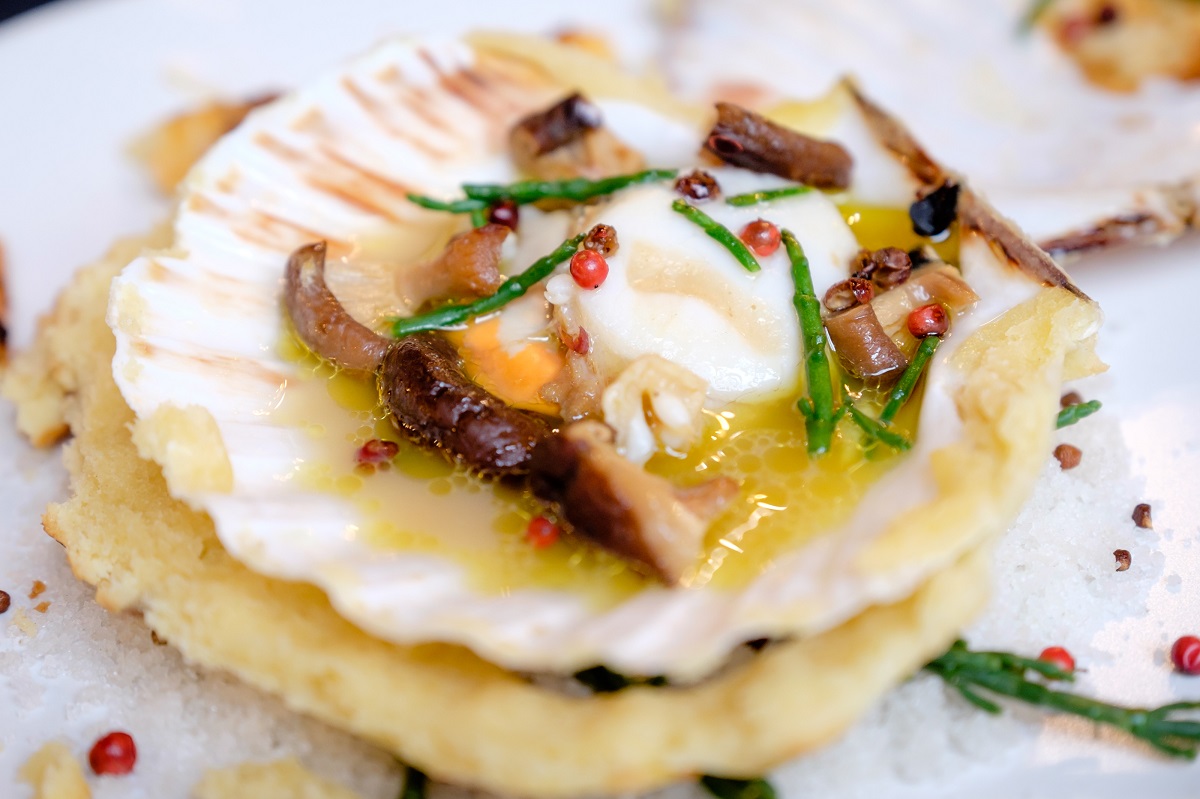 Next they serve a dish of ravioli filled with scampi, bisque and spicy chard…the chard was exceptional. Later they told me that most of the vegetables and herbs come from Mitija's own vegetable patch. As well as an excellent chef, he also owns 9 hectares of land in Slovenia where he grown some of the best vegetables.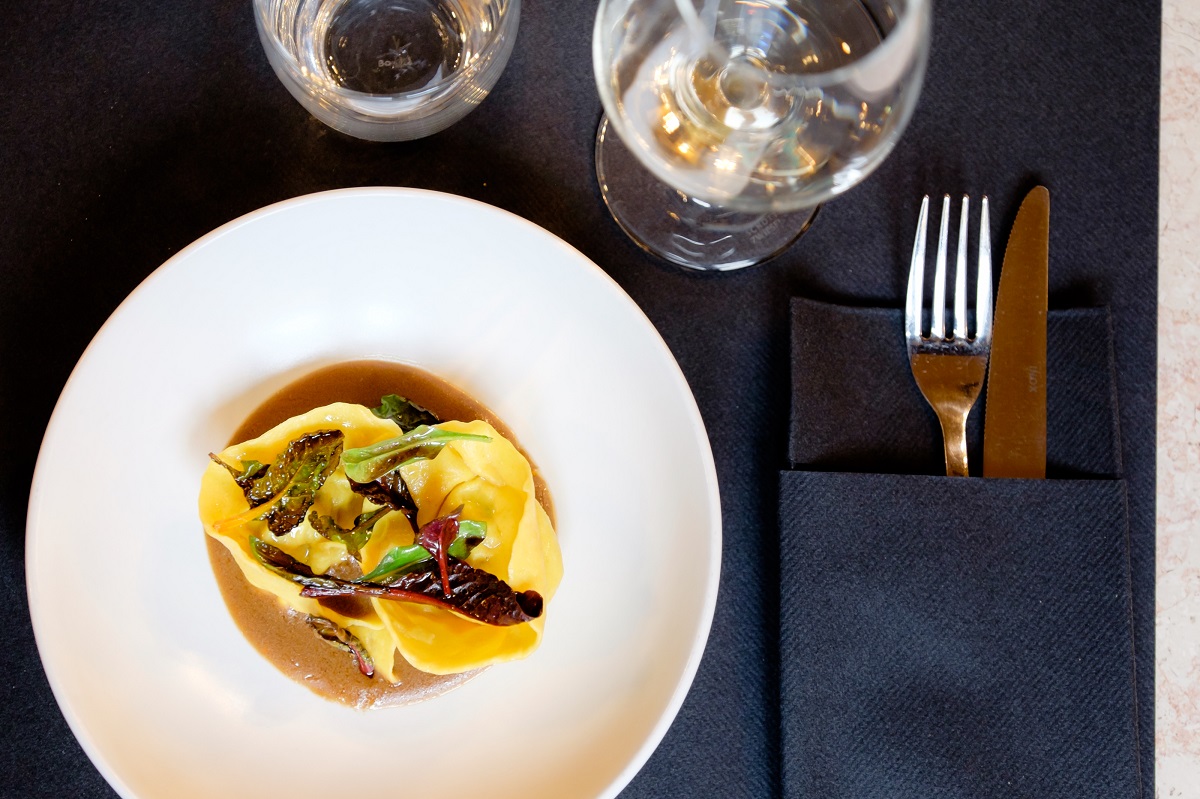 The next dish is filled with EXCELLENT VEGETABLES. And the judge this time is my son Giovanni, who is ten years old, and commented "what an excellent dish". Herbs, carrots and a dressing of lemon and honey. Delicious. Everything is edible, even the calendula flower.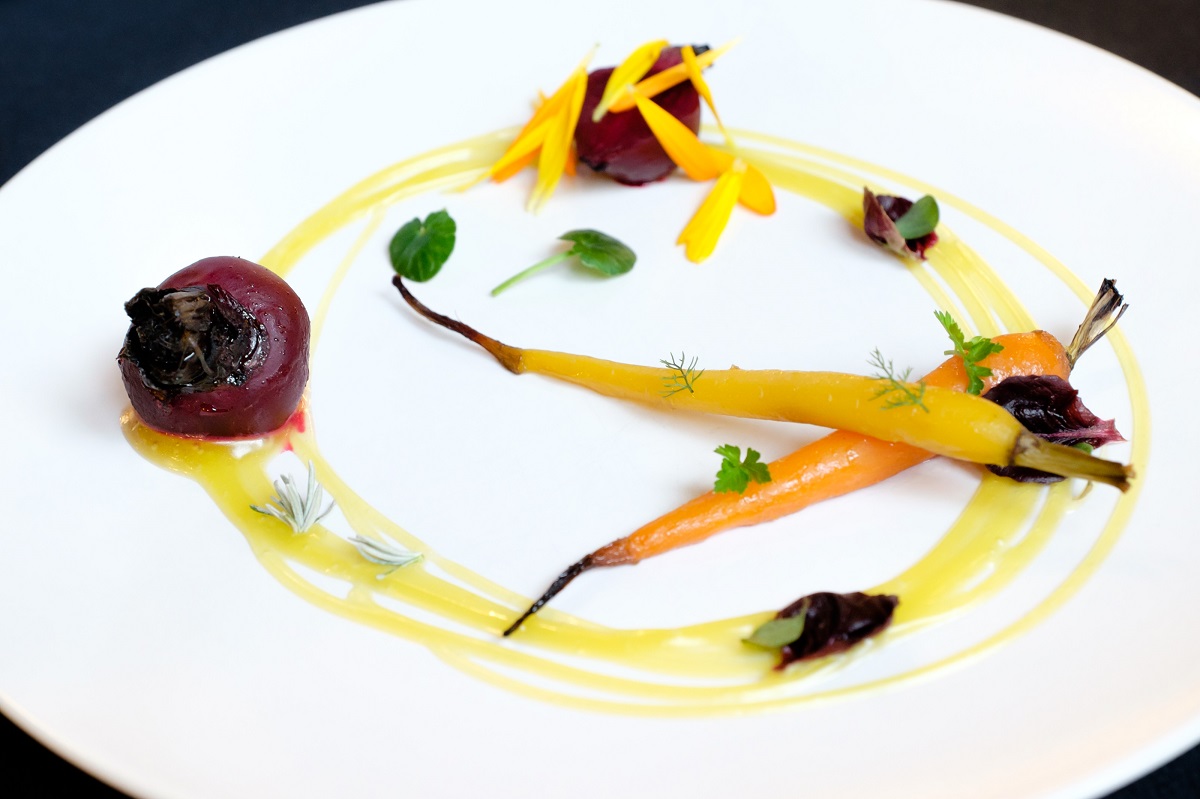 Next I taste an angler, with prosciutto crudo from Istria, cime di rapa and a spectacular curcuma mayonnaise. The flowers of the cime di rapa and the vibrant colors of the mayonnaise… it get's me thinking about spring time.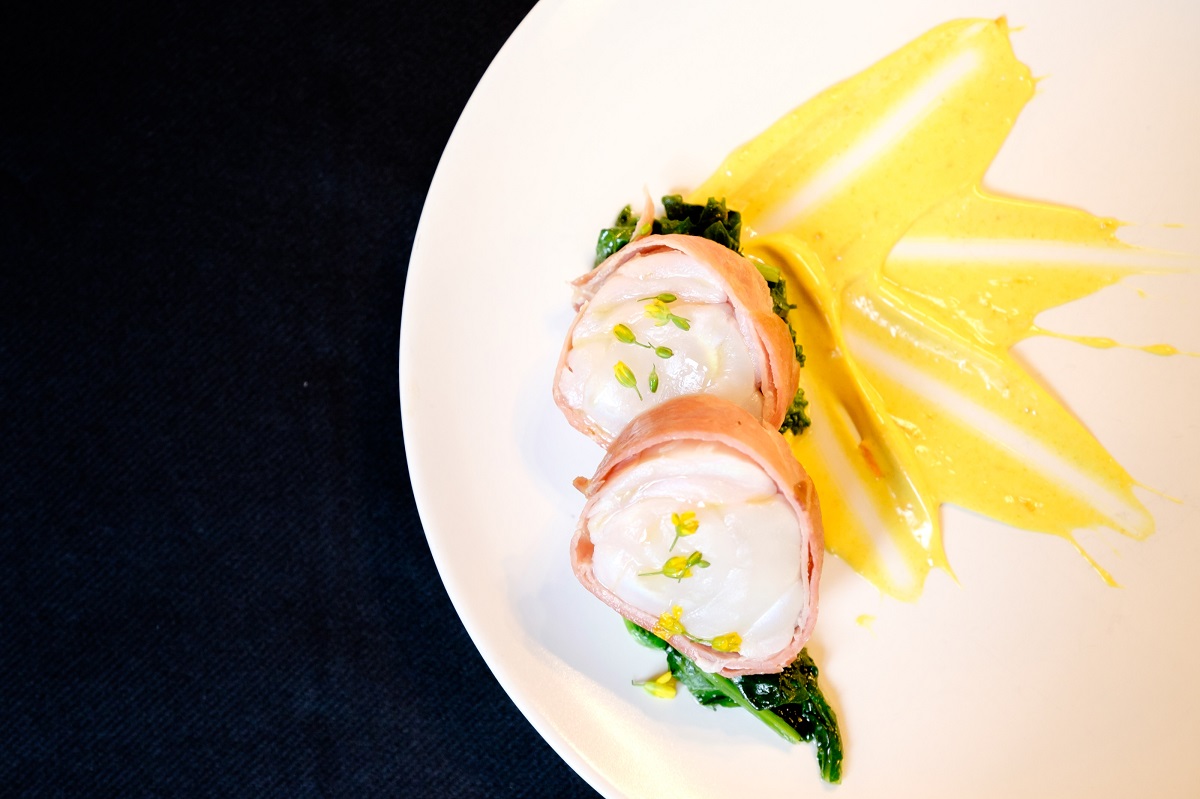 And if we want to talk about spring, we're in the mood for baby peas! Along with potatoes they make the perfect side dish for soft Adriatic calamari. I'm surprised by how crunchy the vegetables are and the scent of lemon is almost intoxicating: is it lemon or cardamom? As it turns out neither, or to be precise it's fermented lemon! I asked him to explain how it's made because it really is special!
And what better to end this lovely dinner than a dessert prepared by their own pastry chef, Marzia Turco. She's from Sicily, class of 1991, in Trieste for University reasons and she also happened to start working here almost by chance.
A spiced bisquit with pine nut cream, grapfruit squeeze and reduction. I won't add a word.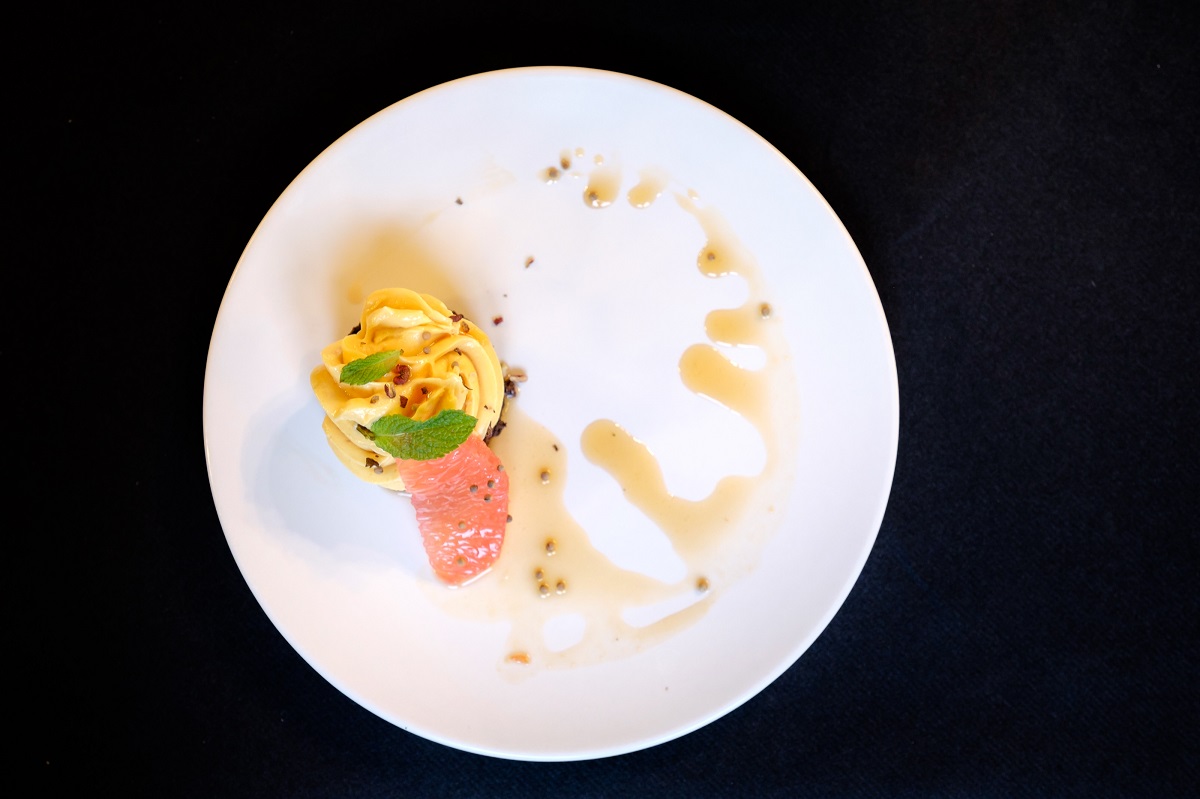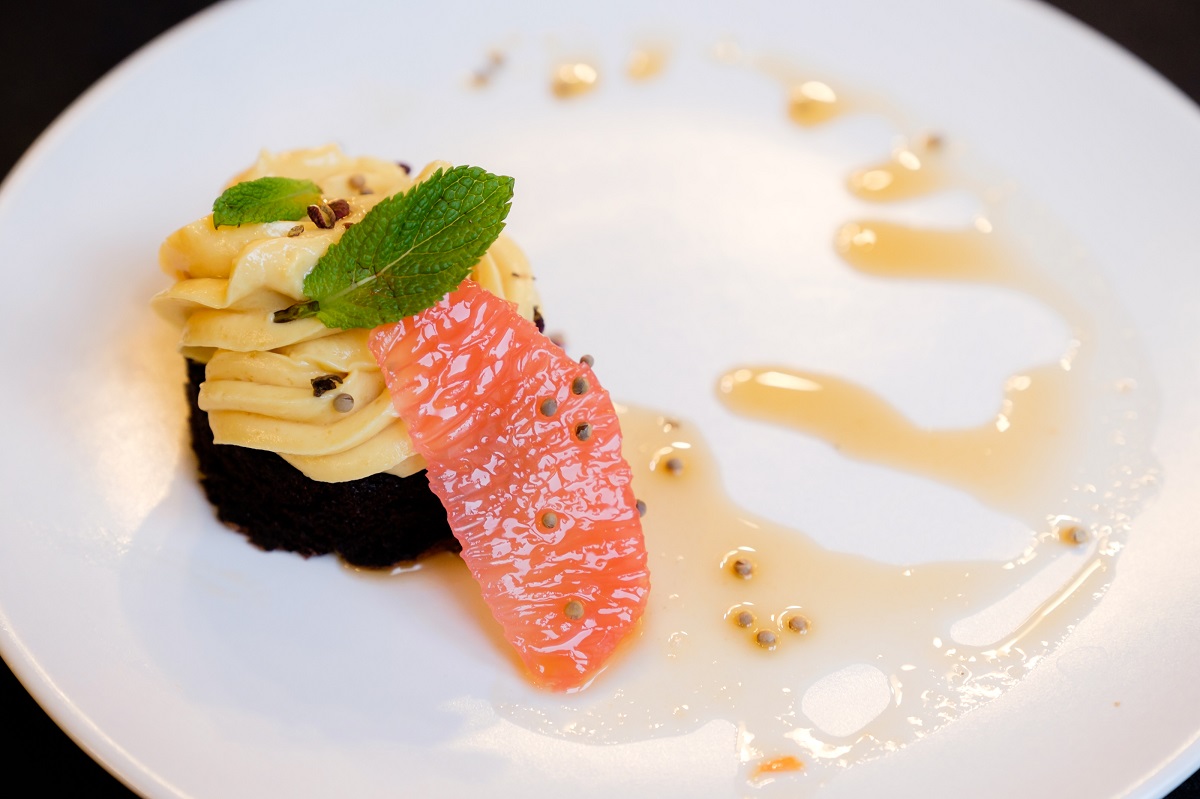 It's incredible to think that all this art is created by an ex basket referee, a student from Sicily and a neuropsicologist. Who? Daniele Pizzioli, class of 1984, is know Mitija's right hand. A team with an average age of 34, with very little professional training, but with a lot of passion. Talk about destiny!
Now that you know all about the great cuisune, I'm sure you won't stop by here by chance like me. Well Done!