It's new and still little known, but the Trieste Cocktail Week is back for its second edition, starting on September 11th to the 17th: this will be an event dedicated to quality mixing, which will involve twenty venues that will present innovative and imaginative ideas, other than specific attention to the area and its products.
I am happy to introduce you to this new kermesse not only because I know the creative director Alberto Polojac and Filippo Vidiz, the communication manager in charge, but also because the initiative promotes and teaches that drinking is not a void gesture only to look for "the high," but an art in the search for the good and, perhaps, also the beautiful!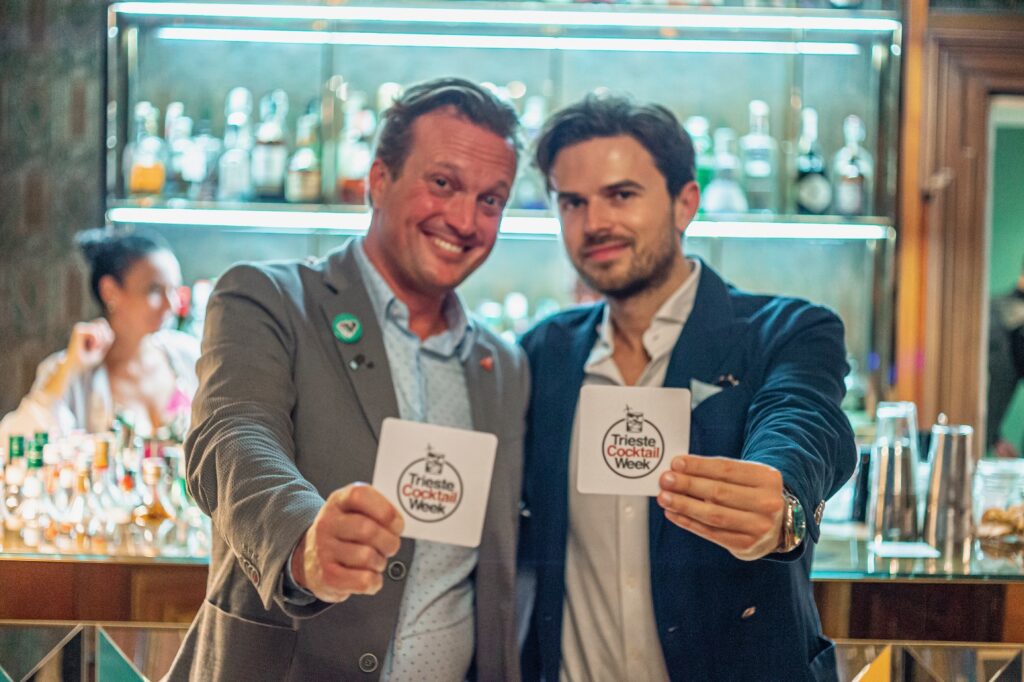 I find it only fair to raise awareness without creating taboos; what can be tasted carefully can turn into an action dedicated to something good, certainly in a moderate and not excessive way, and should not necessarily be demonized. It's important to act with good measure, always!
Ultimately, a good cocktail can host within it a whole world to discover, a universe of flavors and mixing techniques that many still do not know… in fact, there's so much more than a Gin&Tonic (which I appreciate), which is an infinity of creations and flavors.
The city's cocktail bars involved in this edition, as mentioned, are twenty, eight more than last year. You can find them all listed hereafter: Antico Caffè San Marco, Antico Caffè Torinese, Berlam Coffee Tea & Cocktails (DoubleTree by Hilton), Hydro City, Bar Buffet Borsa, Al Barcollo, Mast, Mor, Retrò, 040 Social Food, Draw, Pier The Roof, Puro, El Bufo, Corte Café, The Modernist, N'JOY Food & Drink, La Muta, Ai Fiori and Wolf Bar.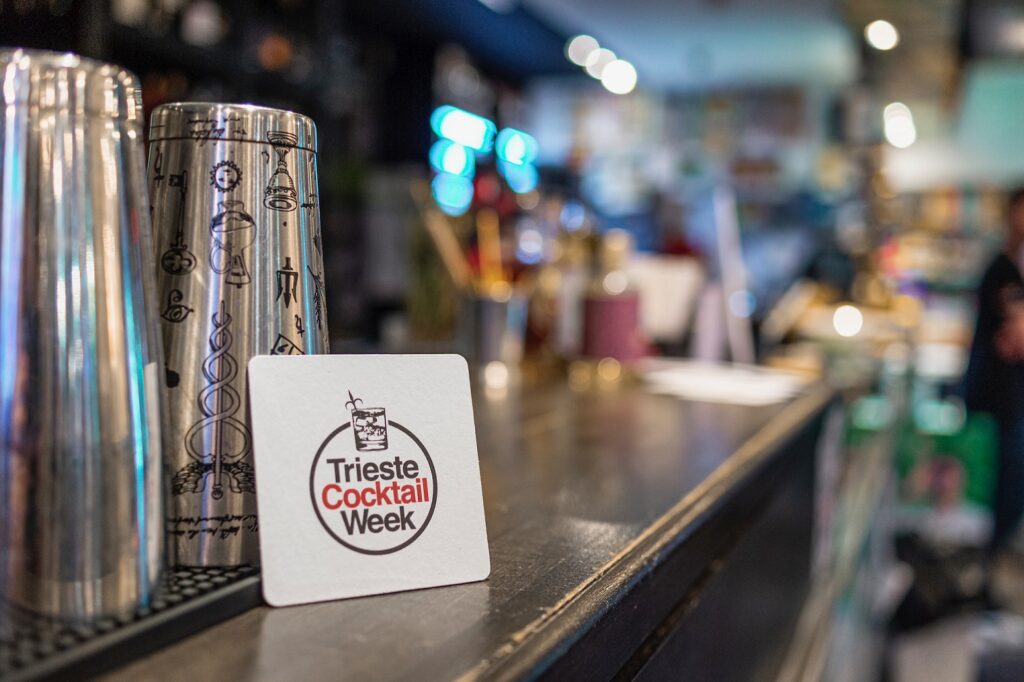 Each venue, throughout the week, will propose its own "drink list" created specifically for the occasion: the theme to follow will be a combination of local ingredients and innovation. As for the local elements, the rules see two ingredients of Trieste's drinking culture that should not be missing from any glass, served combined: coffee (Trieste is the Italian city of coffee excellence), which, this time, will be under cover as liqueur, either vermouth or tequila, and sparkling wine and Prosecco, which have enriched the area's production lines for a long time. The innovation aspect regards their use when blended, especially when coffee is concerned.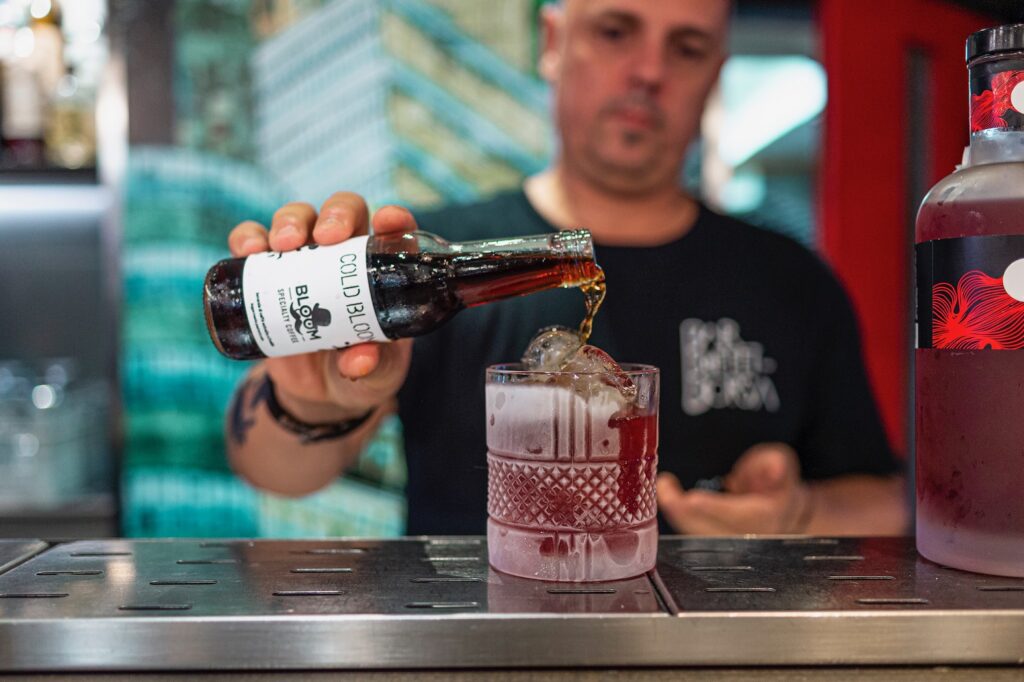 A series of events and masterclasses will enrich the Trieste Cocktail Week, and they will be open to both professionals and enthusiasts. All events will focus on the mixology theme, but also with in-depth discussions on products and various topics concerning the bar world. Here you'll find the full program.
I was very happy to see "Nonino" as the main sponsor: they will be present with their products such as the famous Amaro Nonino Quintessentia, the Aperitivo Nonino BotanicalDrink and, most importantlly, their Monovitigno grappas, the first of which, Monovitigno di Picolit, revolutionized the world of distillation; it was created 50 years ago. To celebrate this anniversary as well, the distillery will be the protagonist of the opening party, a Gala Dinner Show to be held at an exclusive location in the city, Villa Bonomo, a historic villa on to the Gulf of Trieste (I told you about it in its early days in 2017 in an article right here).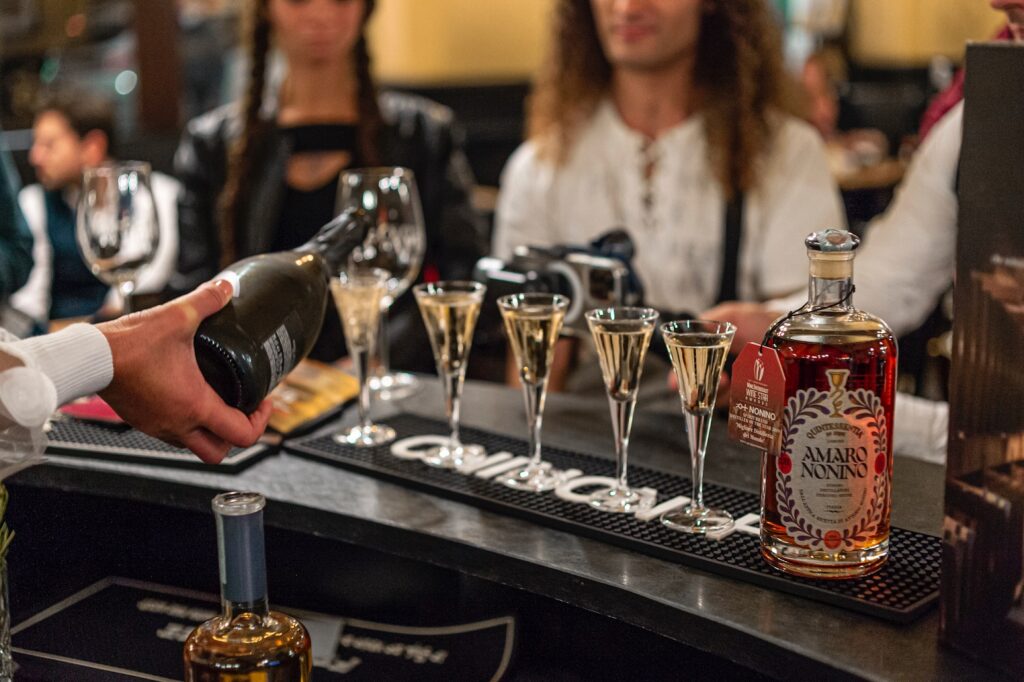 Dolomiti Ice will be the protagonist of the closing event, also held in a historic villa, which is yet top secret, and will have as their guest the Flair Bartending champion Giorgio Chiarello, brand ambassador of the company, who will hold a masterclass on mixology on that same occasion.
On the closing day, a "Speed Round Competition" will be held at Pier's where eight finalists will compete in a technical and speed competition. Judges will include special guest Giorgio Chiarello, Victoria Arduino, and brand ambassador and 2020 Italian coffee & good spirits champion Andrea Villa.
Now I don't want to reveal all the appointments, but I invite you to read their busy schedule and mark the one that most tickles your fancy – I'm already preparing for a tour at opening day! Does anyone want to come with me?