What I'm about to tell you is a story of work, passion and much dedication: it's an Italian (and local) fairytale which sets its braided roots fifty years ago.
We're in Jalamicco, a small village in the county of Udine, a few kilometers away from Palmanova. Here, in the 1970s, a woman became a widow and had three small children to support: she decided to roll up her sleeves and started a small company with another person. They started to make seats out of braided twine.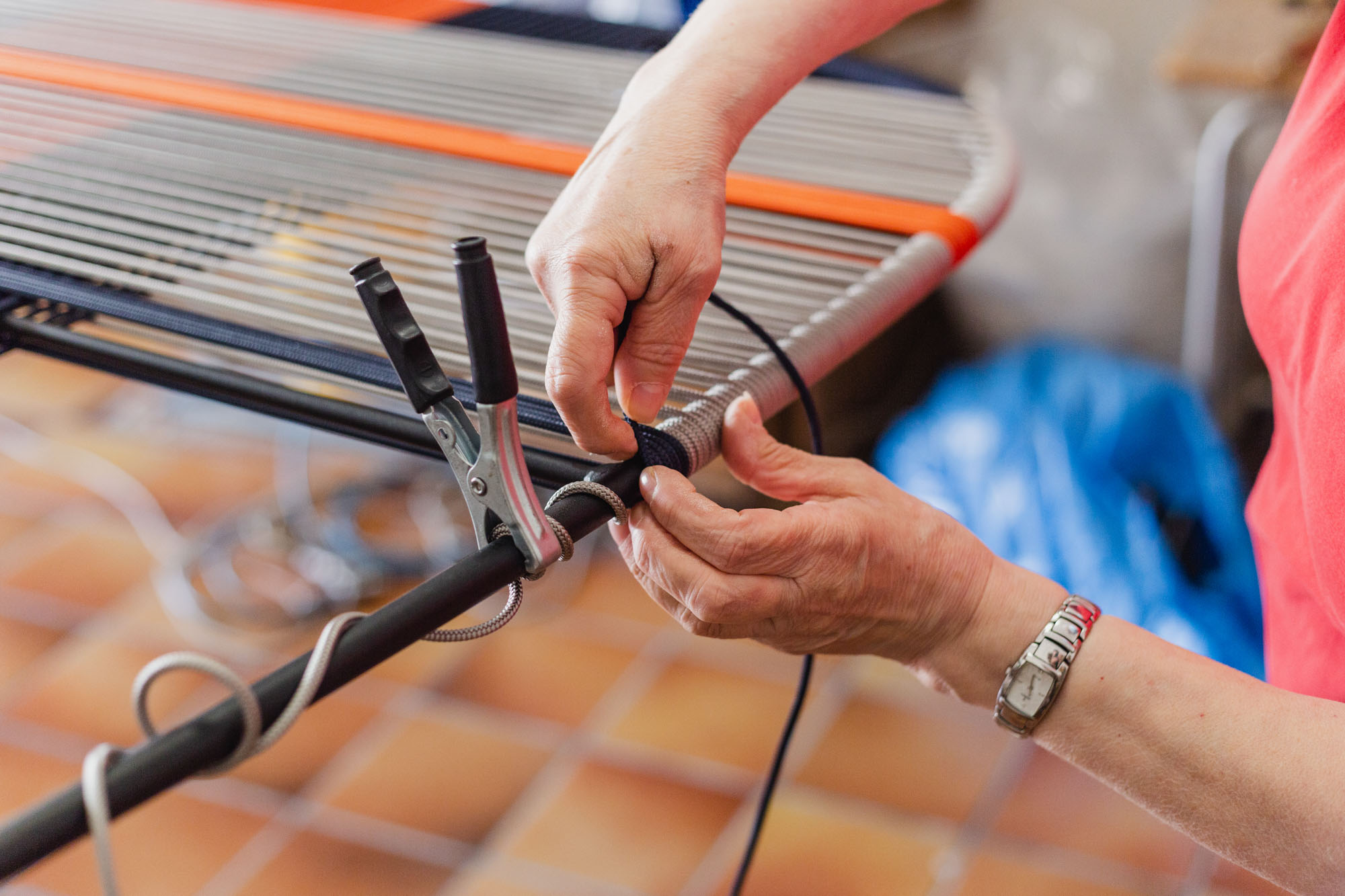 It was a hands-on job, and it was impossible to mechanize. They had their results, and they went on with their work until 1989, when the company passed on to one of the three now grown-up sons, Riccardo. He had to face the big economic impact that China had on market prices. But there's always a "but". Riccardo, being the good and clever Italian he is, decided not to face the eastern threat: he instead adopted a high-quality policy, preferring Italian designs and craftmanship, which are what makes Italy a stronghold of excellence.
So, he decided to collaborate with big brands of furniture, which brought to his small workshop many important names and jobs: the braiding of colored twine generates geometric shapes which are a cure for sore eyes (I must say that here the pictures are more than ever essential to the narration).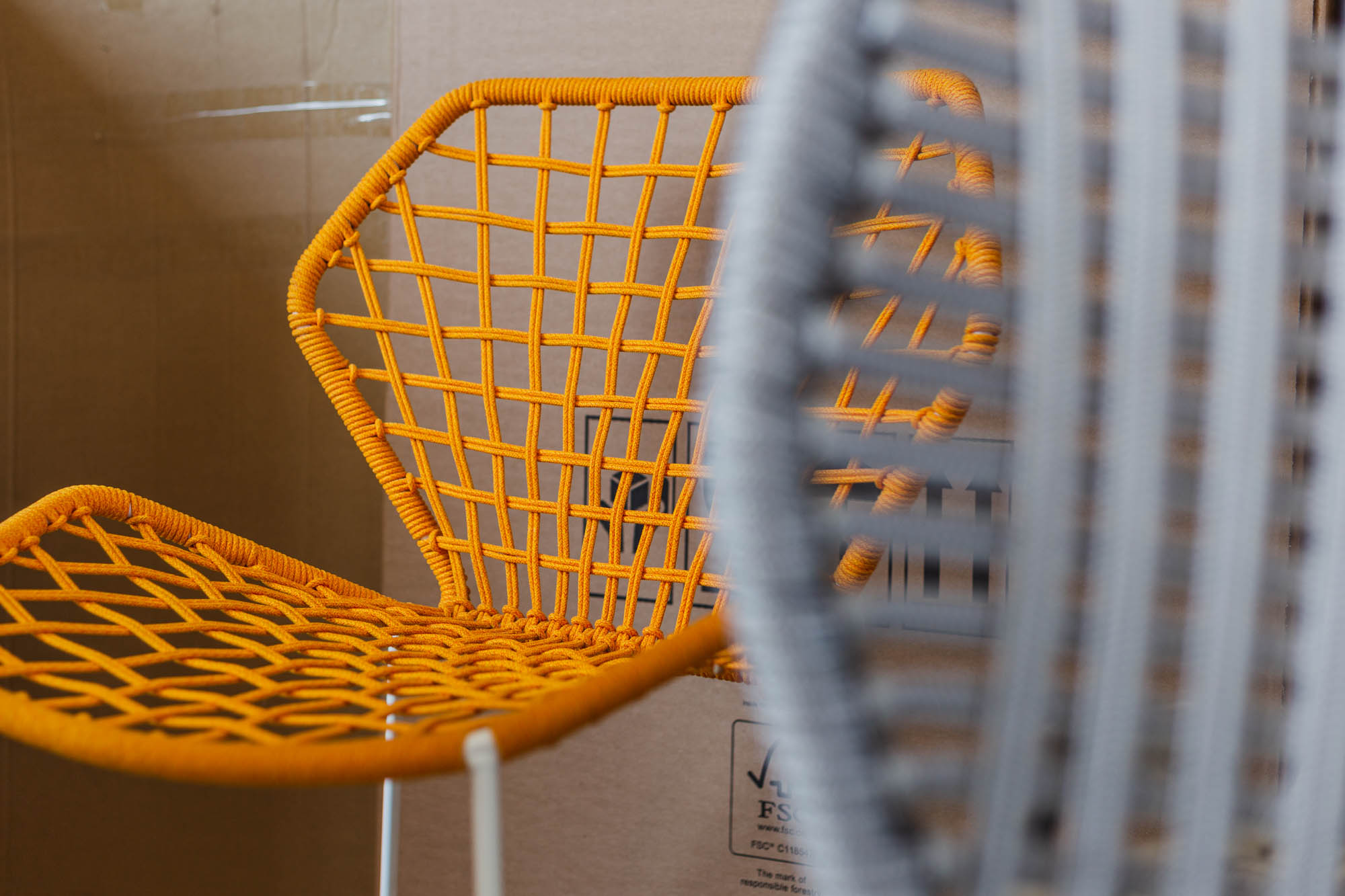 Two women work in Riccardo's small workshop: why yes, the all-female tradition of this company is still alive and well, both inside and outside the workshop. What do I mean? Exactly like after the war, there are twenty women who braid colored twine from their homes! They do this so that they can face the big orders, which the workshop can't handle on its own. When it's time, Riccardo fills up his van and brings these braiding artists all the material they need to make the chairs.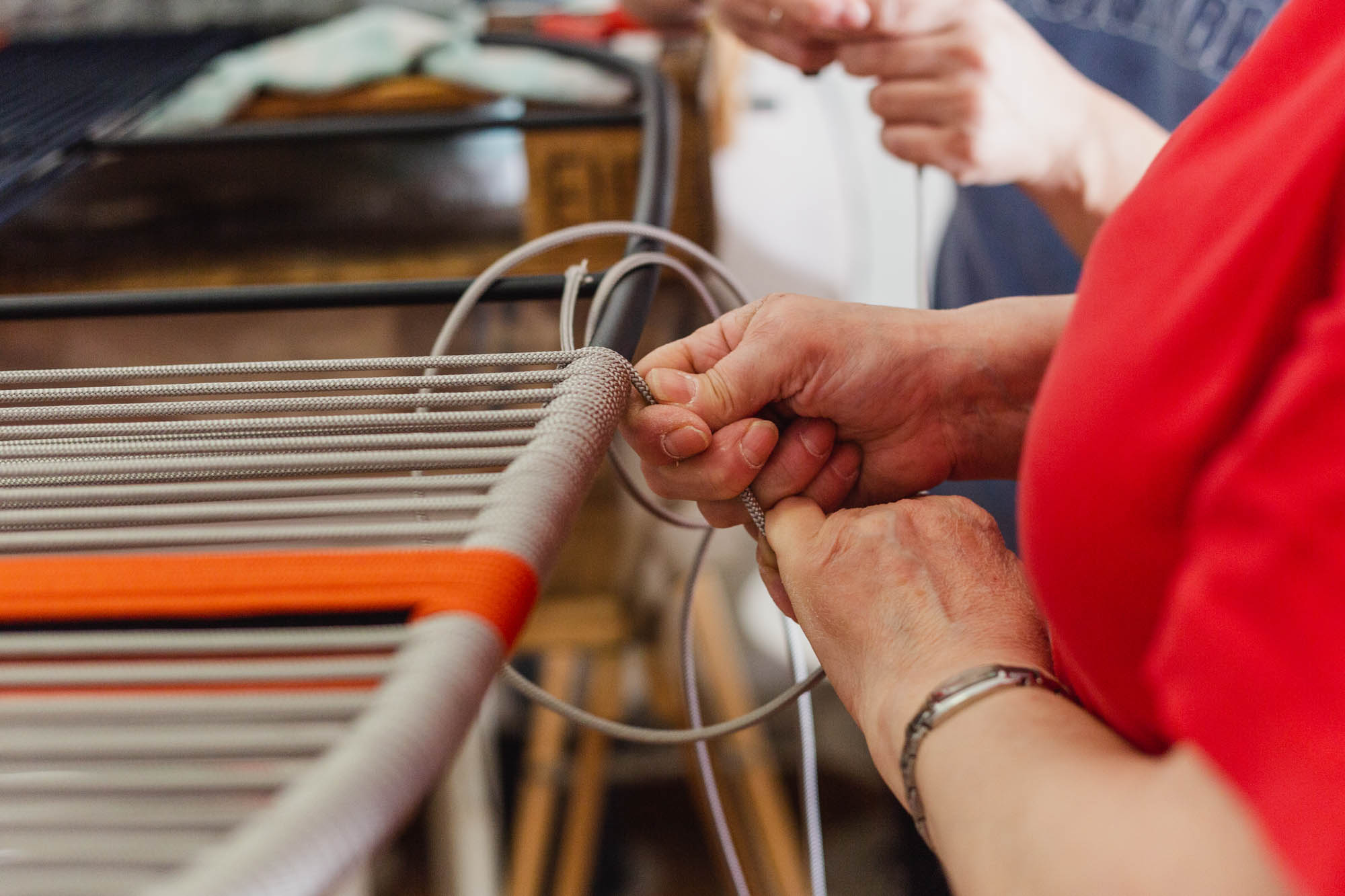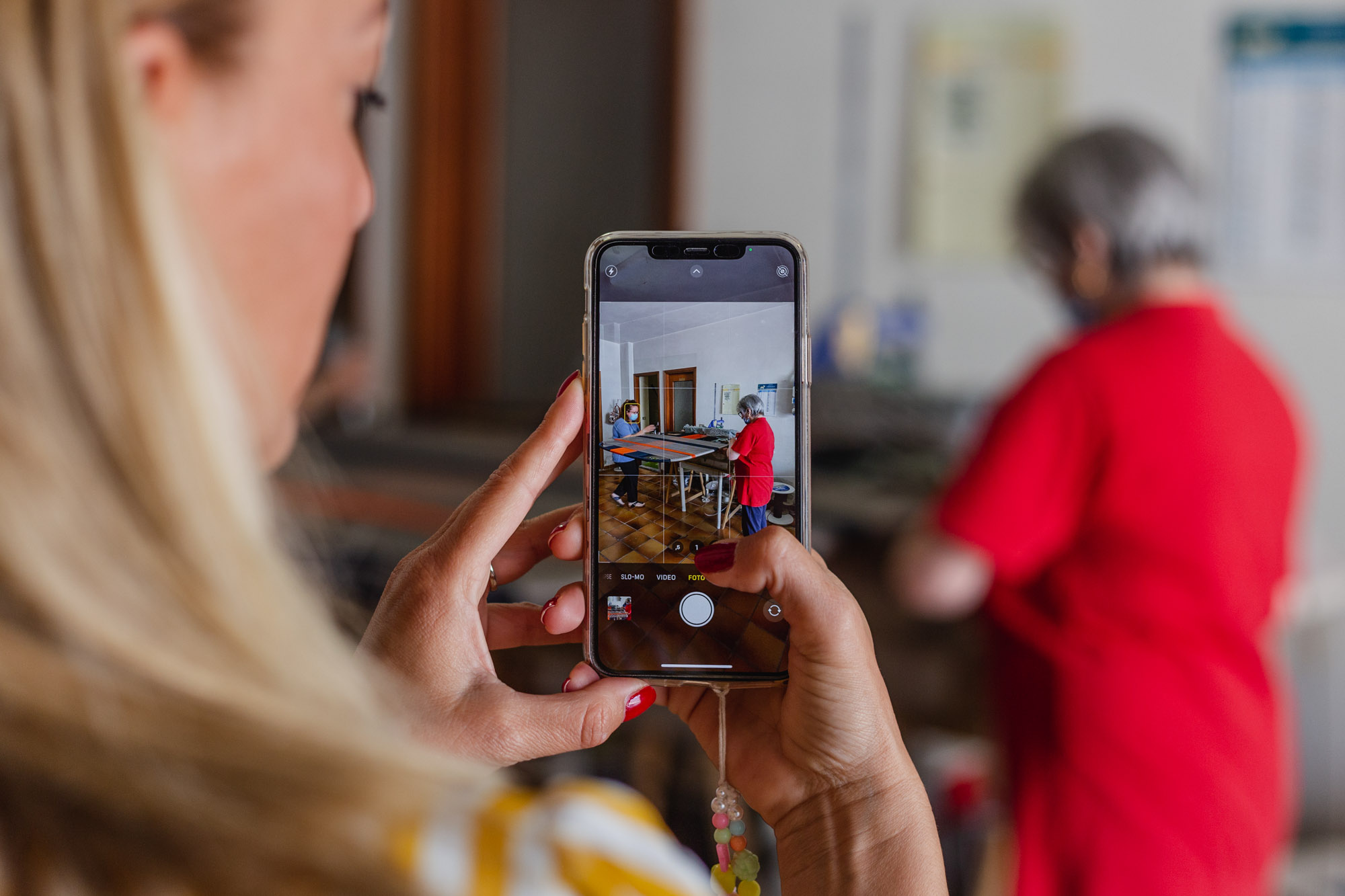 "If I am where I am today – he tells me – it's only thanks to the wonderful women who work with me. They are an amazing work group. Despite the fact that they braid in different places, they never lack in sharing spirit. They even have a group chat where they exchange useful messages about what to do".
I don't know if you guys know this anecdote, but this reminds me of the story of Brovedani and the Fissan Paste, that comes straight from Trieste. Back to after the war, to support some families through difficult times, Brovedani used to bring them a box of Fissan Paste "to build", with an instruction leaflet.
"How about now", you ask? Now, we're going through the Covid-19 pandemic, which is a new landmark for this company: the management falls into the hands of the third generation, more specifically to Mattia, Riccardo's son, born in 1997. A wave of innovation during a not-so-happy time.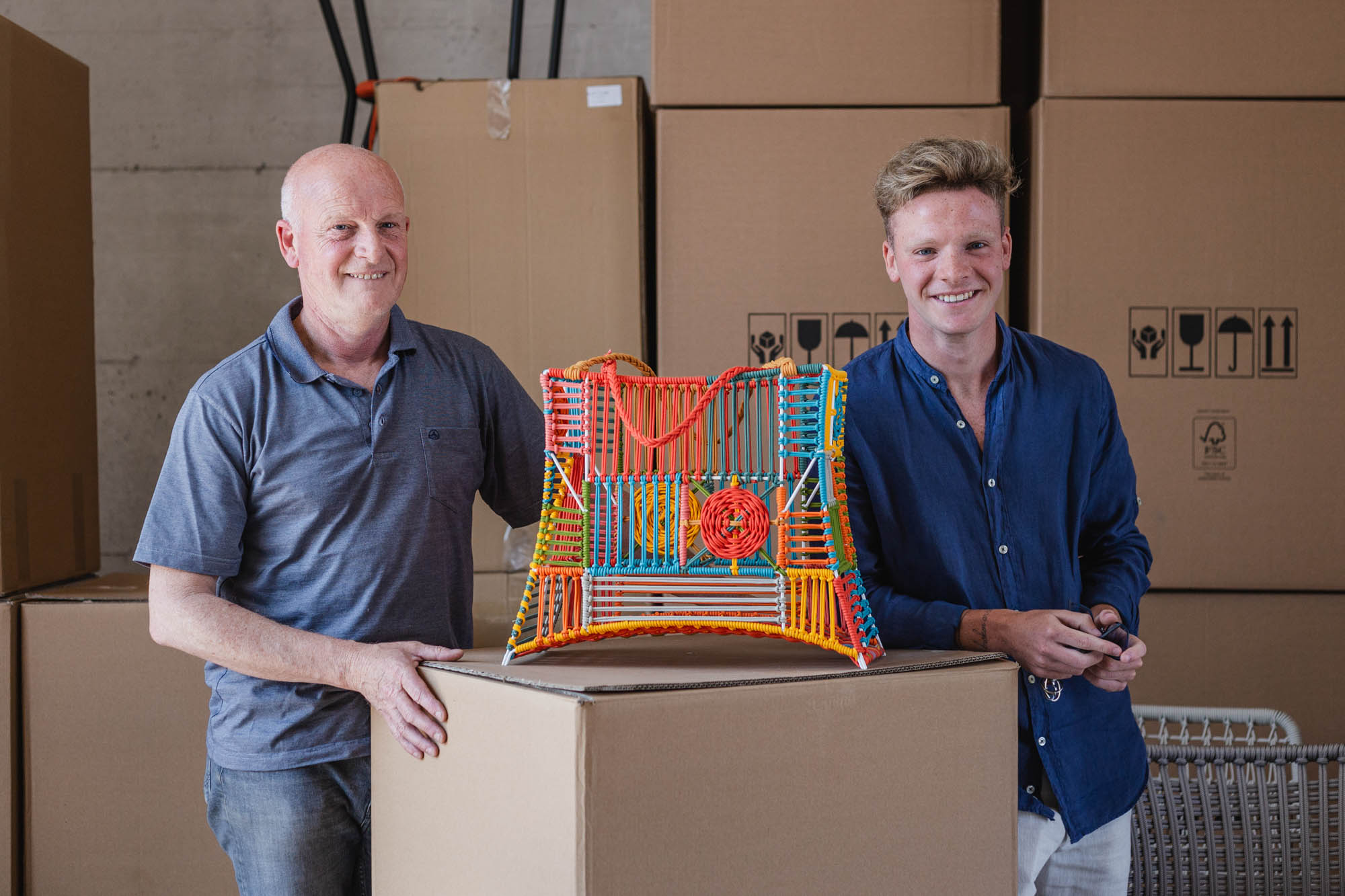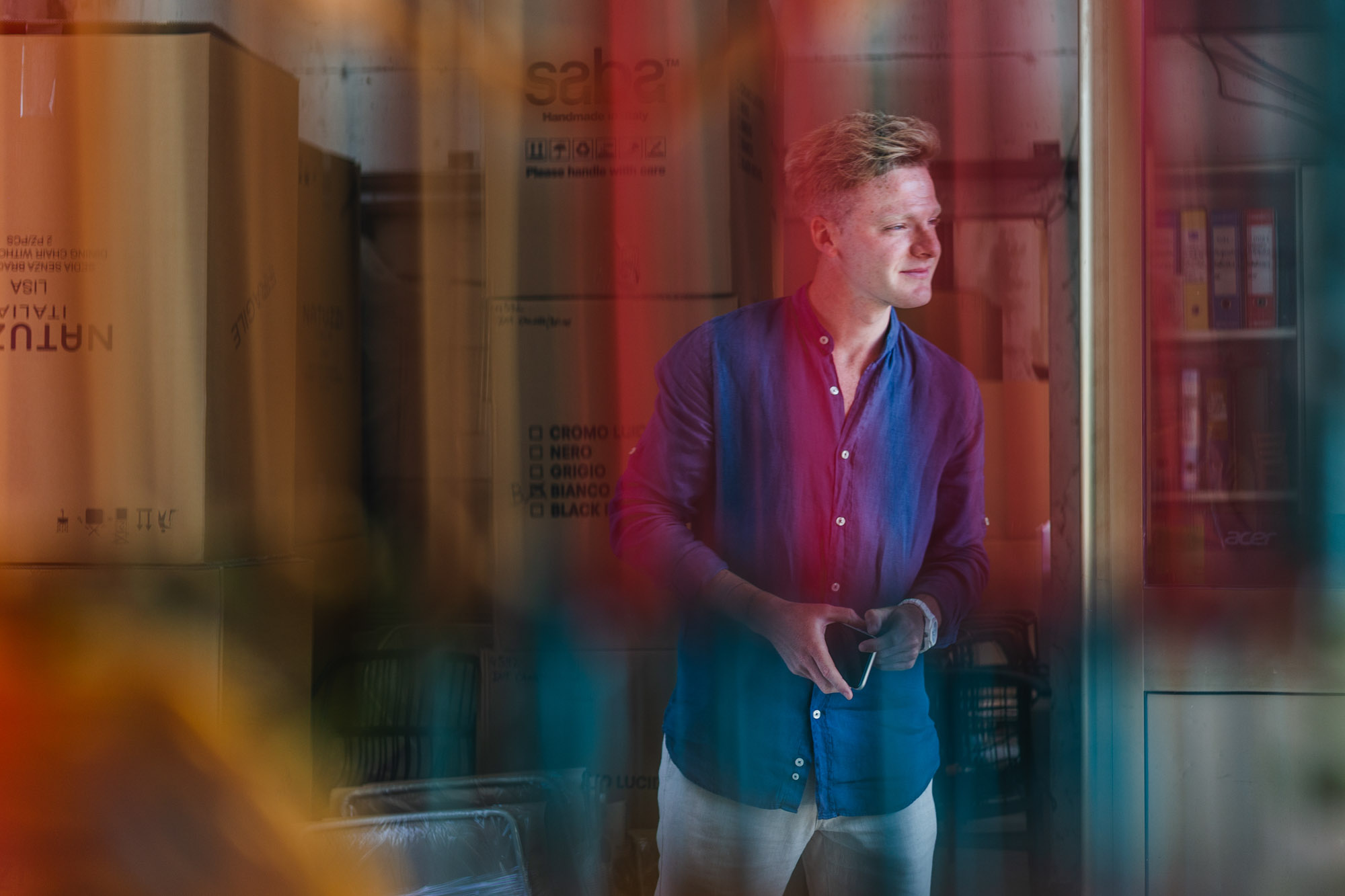 The company has released a new brand, which has been registered on a European level. It's called MetMat and they've made their appearance on the market with something unusual; they have released three collections made of two objects: a bag and a pouf 🙂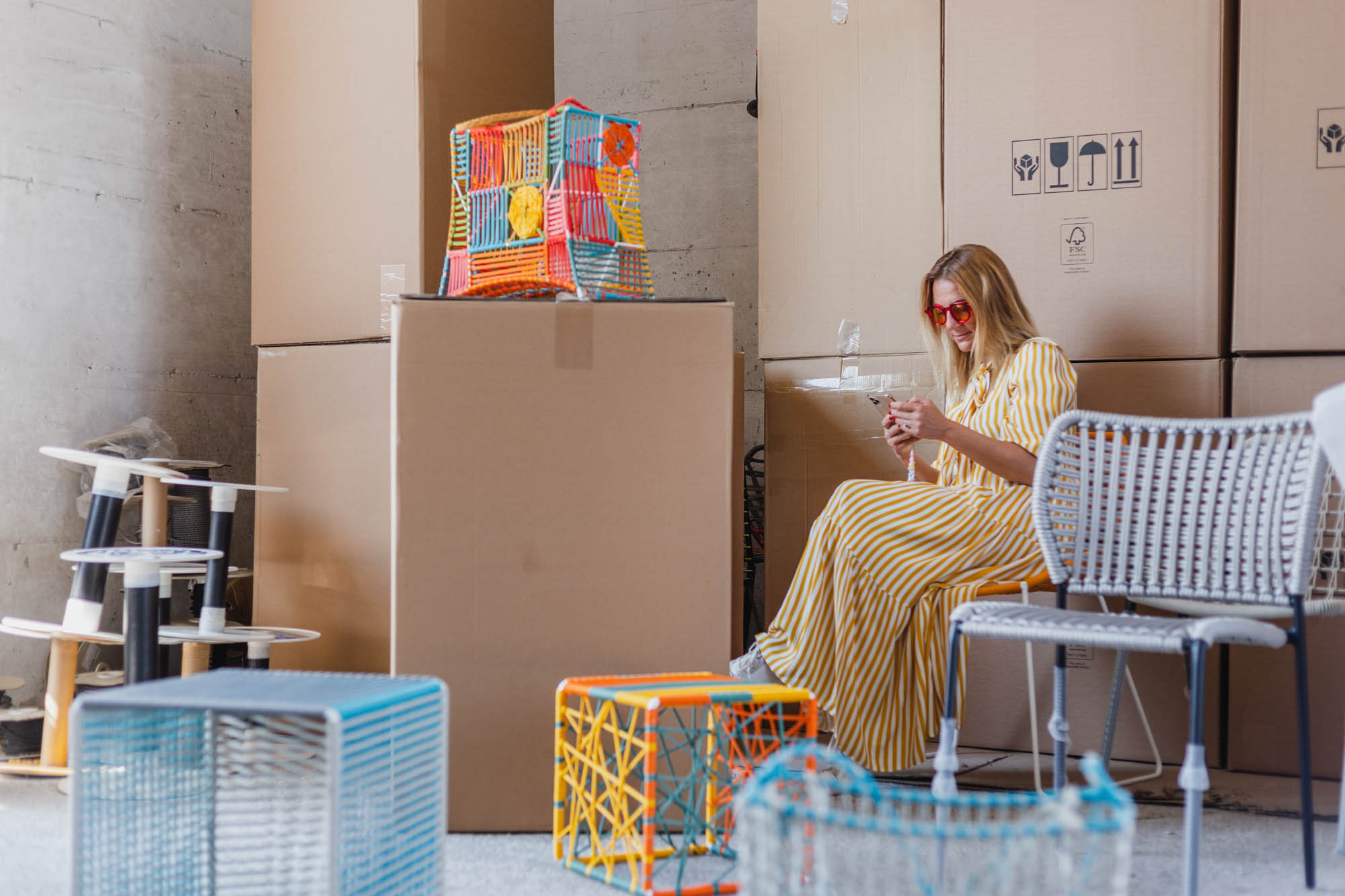 And of course, the main character is always the same: the braided twine of a thousand colors.
These objects are very versatile, the light-weighed bag looks like a nice beach bag or something to use as a magazine "rack" (or as a piece of artwork). The pouf is available in two sizes and comfortably becomes a seat or a table (if you insert the bottom of your wineglass among the strings, you'll have a very good support). They're perfect for a terrace, a garden or a poolside… they're just wonderful!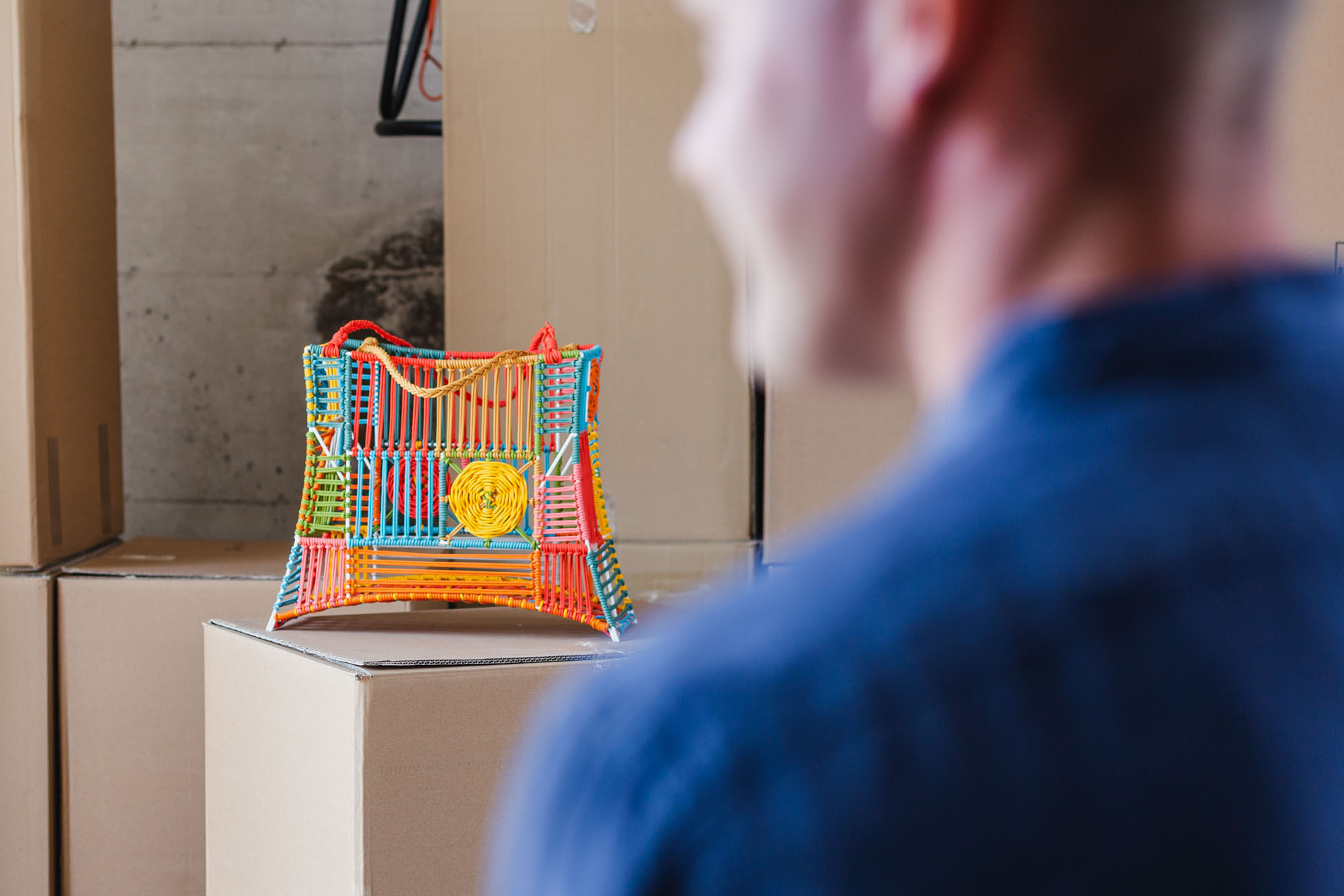 Yes, they're good to go outside, as they are good under bad weather…but fear not. If you want to put them in your bathroom, your living room or your office, they will give the room a touch of color and a striking design!
Do you want to know what I love about this story? The father's support: he backed Mattia in his new dream, which is a sign of great intelligence and of an open mind. I hear too often of people who don't have the open mind necessary to understand their children's ambitions. And what's worse is that the latter are often treated as incompetent and put aside the family company. But this is not the case!
I can only close my article by welcoming MetMat, a local and fully Italian brand that faces the market with creativity, passion and utter respect for its roots.
Hats off 🙂
Ph. Michele Grimaz