At the end of the road that coasts the seaside, in a dead-end street – more precisely in via Economo 12 – rises Loft, a very nice place, on two floors and with an industrial appearance, that has changed many times throughout the years.
When I was young (a bunch of years ago, obviously!) this place hosted a disco with a very elegant name… il punto G (Italian for "The G-spot")! Throughout the years it changed its face and purpose many times, until it became the cocktail bar (on the ground floor) and restaurant (on the first floor) we know today. And what a restaurant, dear friends…a meat and wood-fired grill temple.
The environment is very rich in plants that come down from the ceiling and decorate the big room, making the whole place much more jungle-like.
The first impression I had? Well, once stepping inside the door you'll feel like you've been thrown into a restaurant in Berlin and you'll forget you're in via Economo (with all due respect to the Economo family). You'll NEVER think you're in Trieste given you're among modern-antique furniture pieces, small, colorful fabric armchairs, burnished iron tables, Chesterfield leather sofas, and a stage (where we hope to soon be seeing perform comedians and musicians). You would definitely NOT think that you're on a small street by the sea. And yet…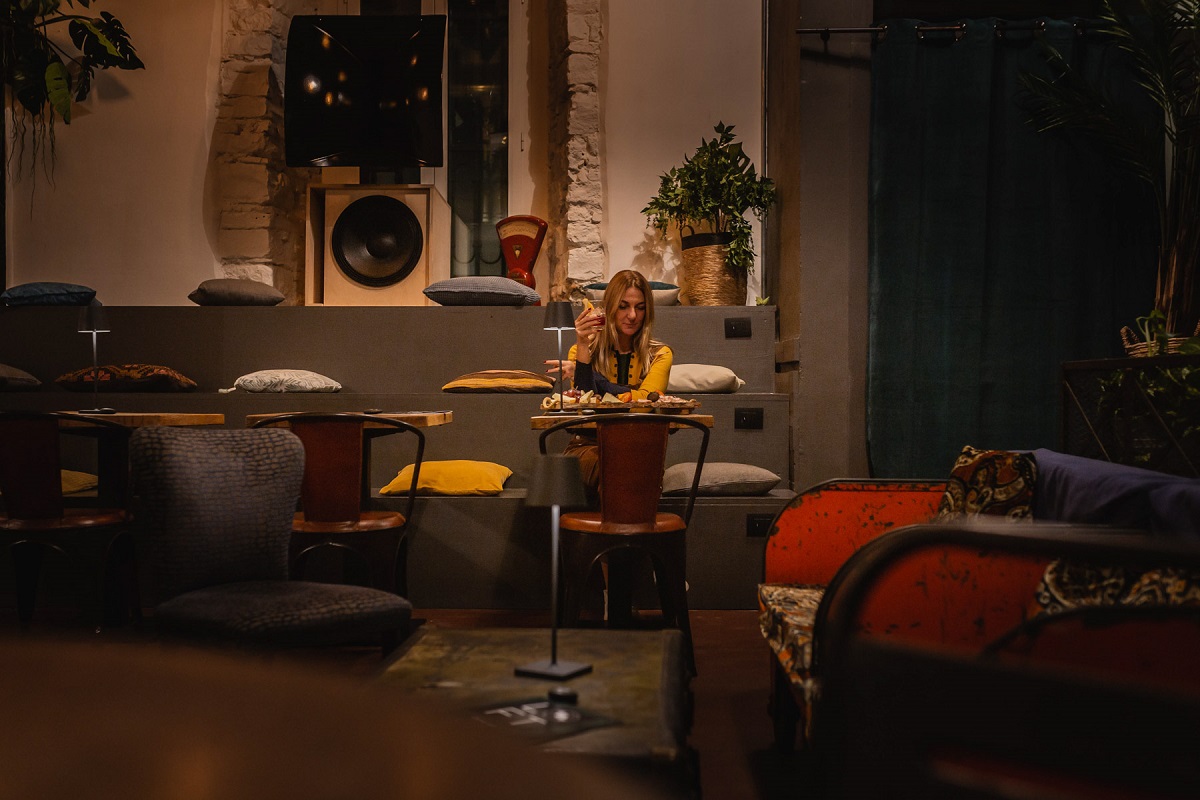 Should I talk about the amazing cocktails you can drink here? I've tasted a few, from the one that changes colors after mixing, to a smoked one or the great classics like the American and a wide choice of gins.
What's special about this place is that you may have the drinks along with a "fast" dish from the kitchen such as a classic charcuterie and cheese platter, beef tartare, soy-marinated beef arrosticini, a small burger tris, grilled pineapple with shrimp, crunchy octopus pita with meet chimichanga, slightly hot peppers and fried guacamole.
The price of these delicacies goes among 9 and 12 euros, a perfect solution for those who like to eat something fast while having a good drink in a very pleasant place.
The first floor, on a mezzanine, is reserved to the Restaurant. Yes, with a capital R. The long, common, wooden bar is the real wow factor of this place; the individual places are separated by old wooden windows that provide further protection against this awful virus and higher privacy. The windows may be moved, but they're also a good shield that protects the secret tales you may tell your meal companions.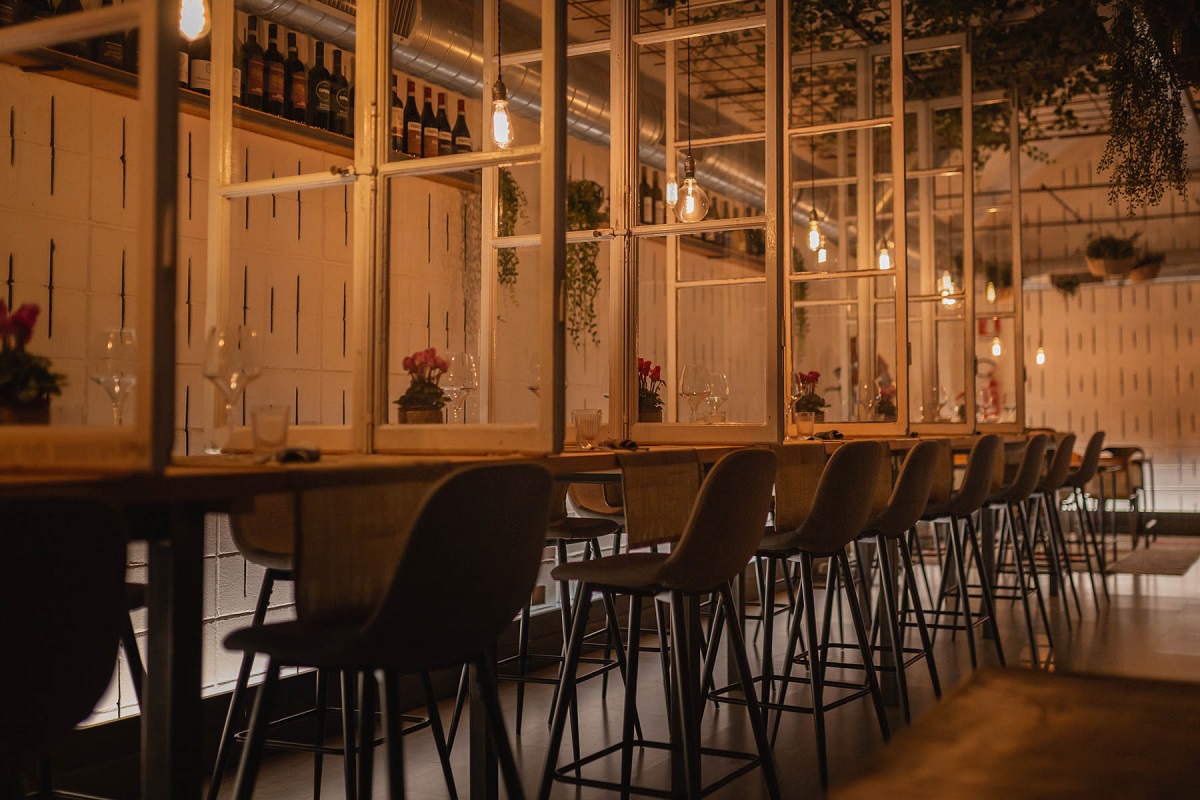 What do you think, shall we get to the point? You've already understood what they serve here by reading the title: BARBECUE MEAT! I'm thrilled about this choice of theirs because Trieste lacked of a friendly and modern place that offers this kind of delicacy (ok, there are a couple to tell the truth, but they're too few!).
So here I am, silverware at the ready to try the 400g brochette with bacon, Ribeye, Picanha and sirloin meat: I won't even give up the Asado! And it's not over. You can also have Prussian beef ribs, a T-bone steak, a roastbeef Ribeye and much more.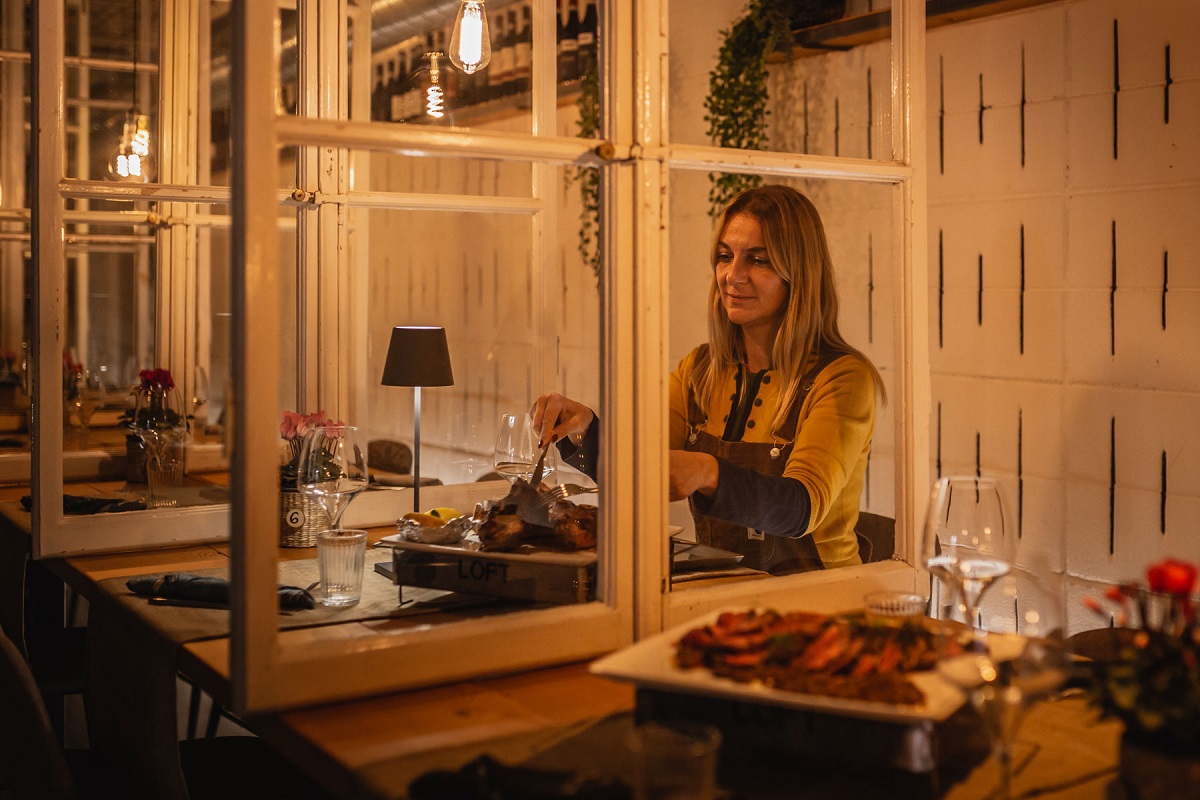 From 11pm the music will change, and the atmosphere will be much warmer. To say it with the words of the boss Walter Gustin:" If someone wants to groove they won't be scolded"
The choice is yours on how you want to live this place: a simple cocktail, a snack, or a dinner from a to z?
I know I always say this, but: it's a hard job and somebody must do it: so, I tried everything, and I can tell you I appreciated it all, even the playlist. I take my leave and I wish very good luck to this new adventure…on the grill.
See you next time 🙂
Ph. Michele Grimaz