I'd been looking for a particular hotel for some time and finally I found one that suited my childish dreams: a wooden tree house!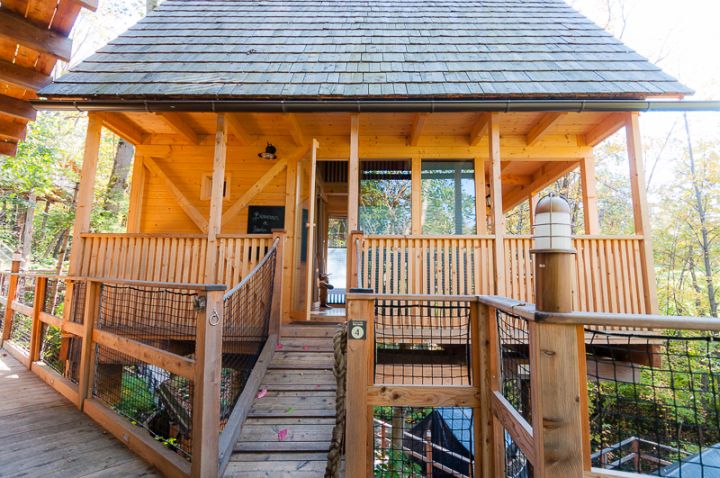 The Garden Village in Bled, a famous tourist town in Slovenia – characterized by a small emerald color lake surrounded by snowy mountains – opened little more than a year ago. Completely immerged in nature like the American lodges in the films, there are 6 tree houses, 6 large tents for 4 people, 9 small tents for 2 people and 2 apartments that are slightly larger and have a Jacuzzi.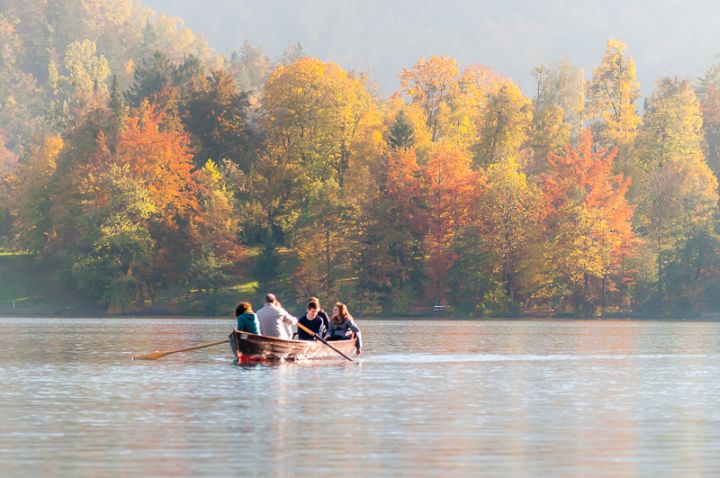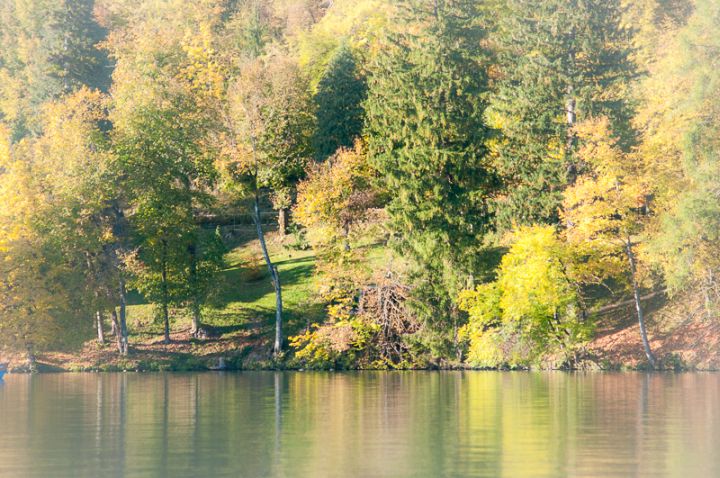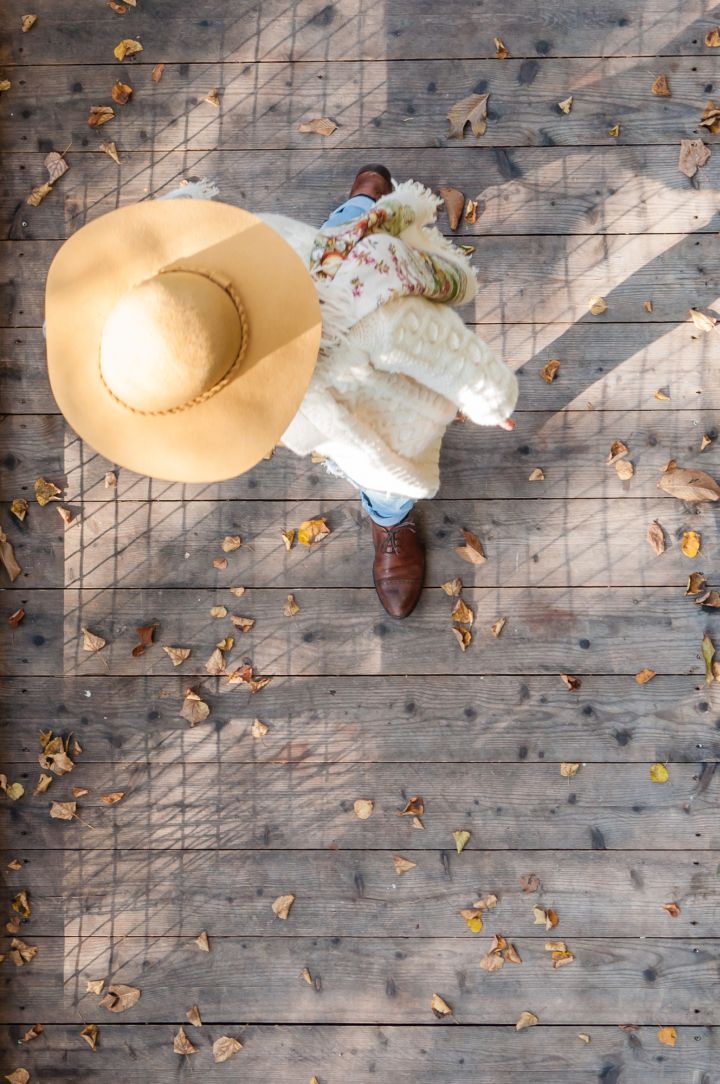 In the village's restaurant the chef Dusan Jovanovic creates delicate and tasty dishes, mostly using the products from the vegetables patches placed around the tents and even inside the hall: on the tables there are aromatic plants and many herbs.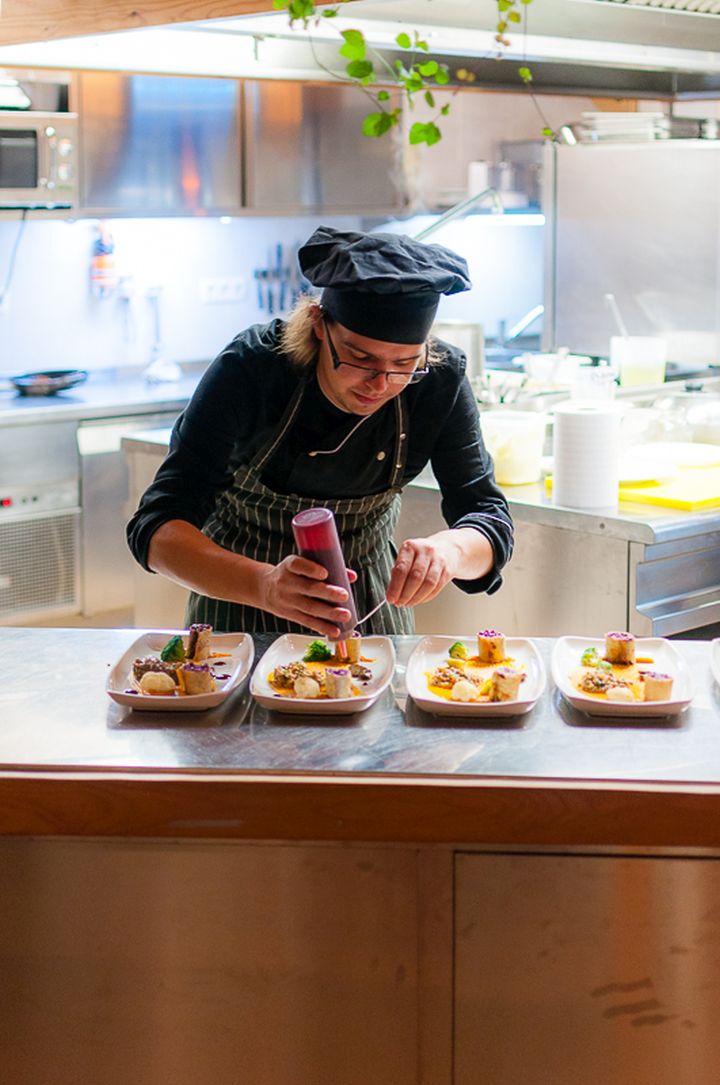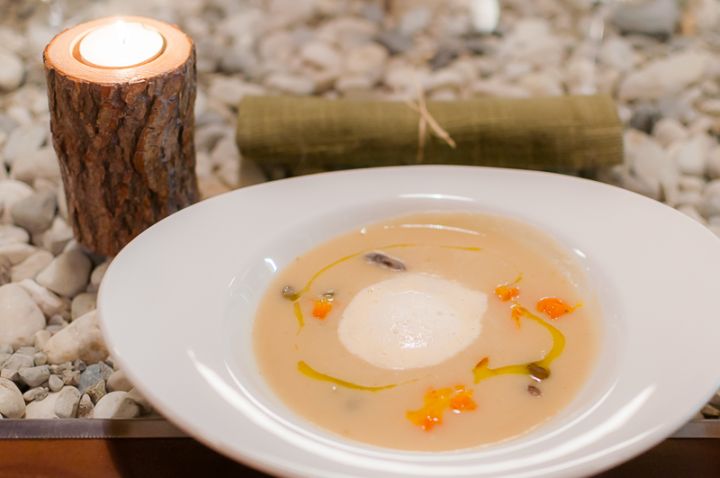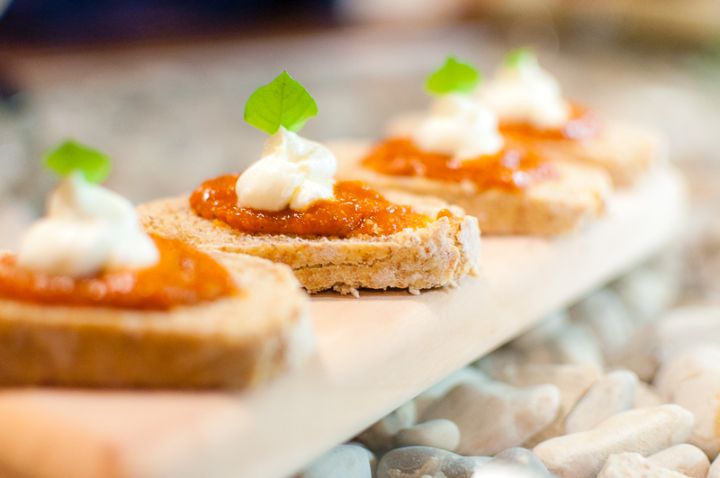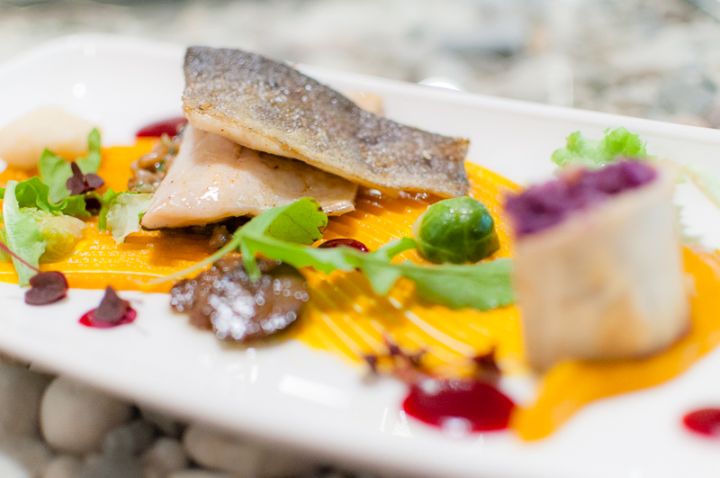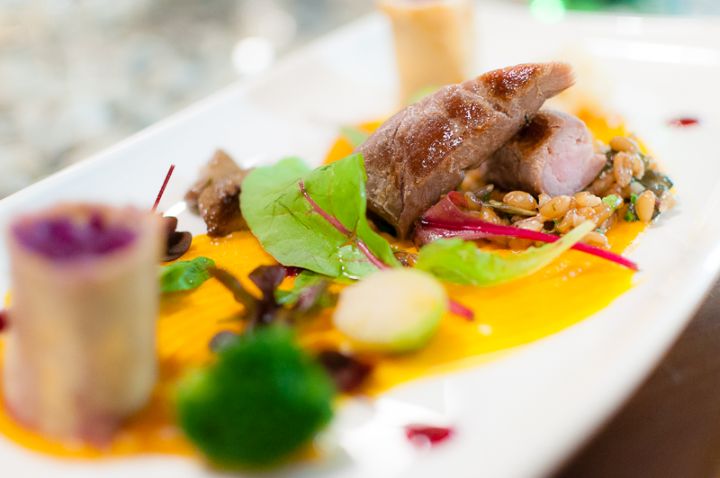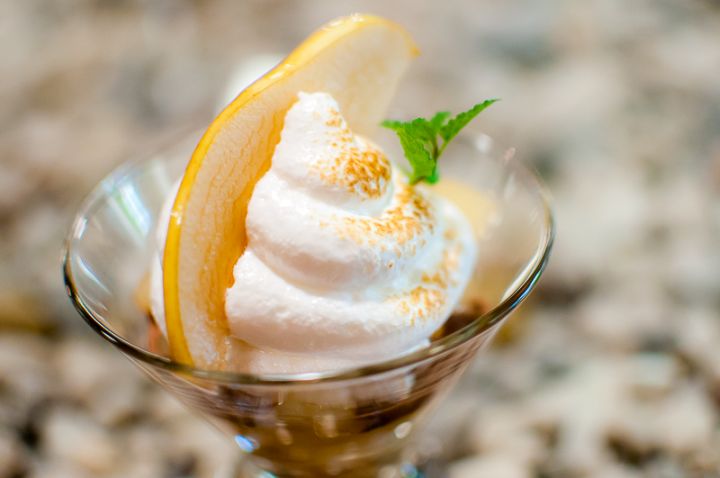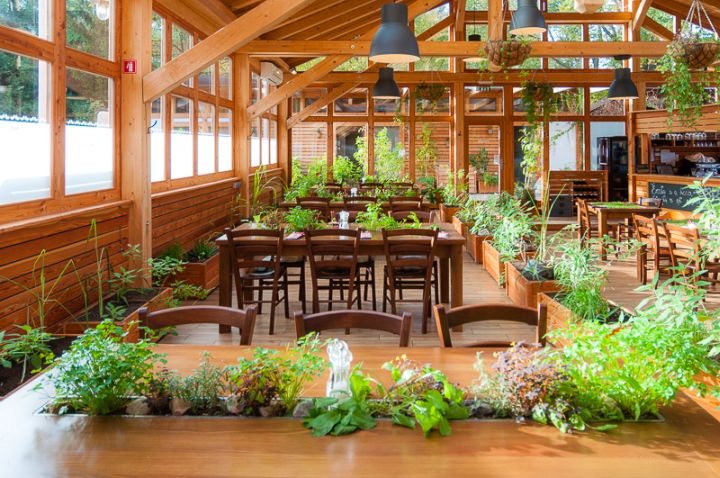 This constants game between the inside and outside areas is also obtained tank by the large hall that is surrounded by glass windows, that make it look part of the surrounding wood.
In the summer season you can cool off in a pool that a zero environmental impact, because the water is from an underground well, and is then filtered and recycled.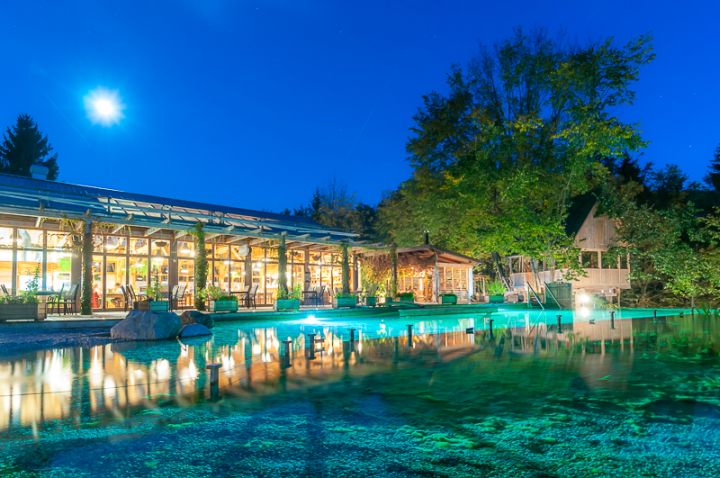 Among the wooden walkways that connect the houses to the tents, there's a sauna made completely in wood that allows you to enjoy a 360° view of nature.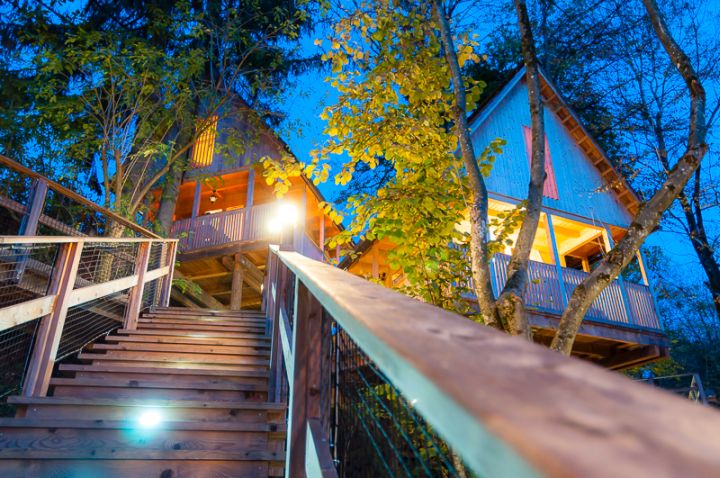 Like real rangers, before dinner we sat around the fire on some jute cushions, drinking a glass of excellent wine and eating chestnuts.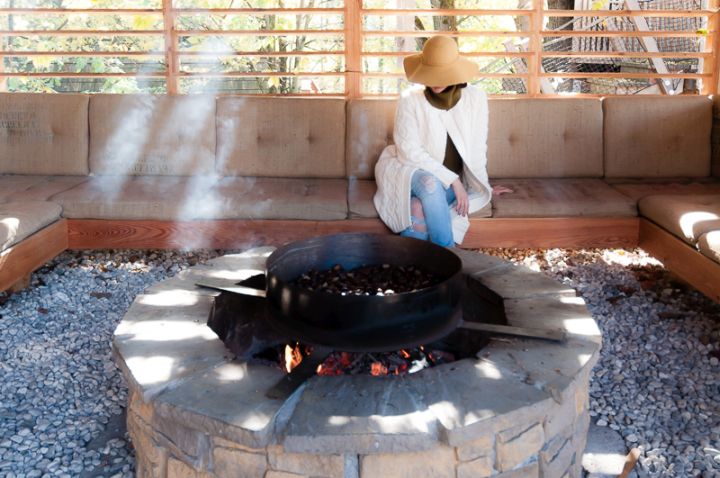 To end this wonderful day, Giovanni thought of a lovely group song accompanied by a guitar.
And so last night, rocked by the sound of the water from a stream and snuggled under a soft quilt, I slept wonderfully.
A weekend dedicated to wellness for mind and body: an incredible experience here in Bled, Slovenia!
I see everything in nature, for example in the trees, the ability to express themselves and, so to say, a soul.
(Vincent van Gogh)
Photo : Andrea Zangrando