After the story of the backstage of the photo shooting in Portopiccolo, the time has finally come to show you my ideas for this summer. Password: COLOR! And because of the season, it could be nothing else.
The first swimsuit I chose has a floral pattern with fringes, that were already extremely popular last year. SoloSole suggested different models with the same pattern: the classic triangular bikini with long fringes and the super fashionable bandeau with short fringes. All matched with a cover-up of the same fabric. I couldn't choose between the two different styles, so I took both of them to be photographed, matching them with Lacoste sunglasses of the same color of the fringes.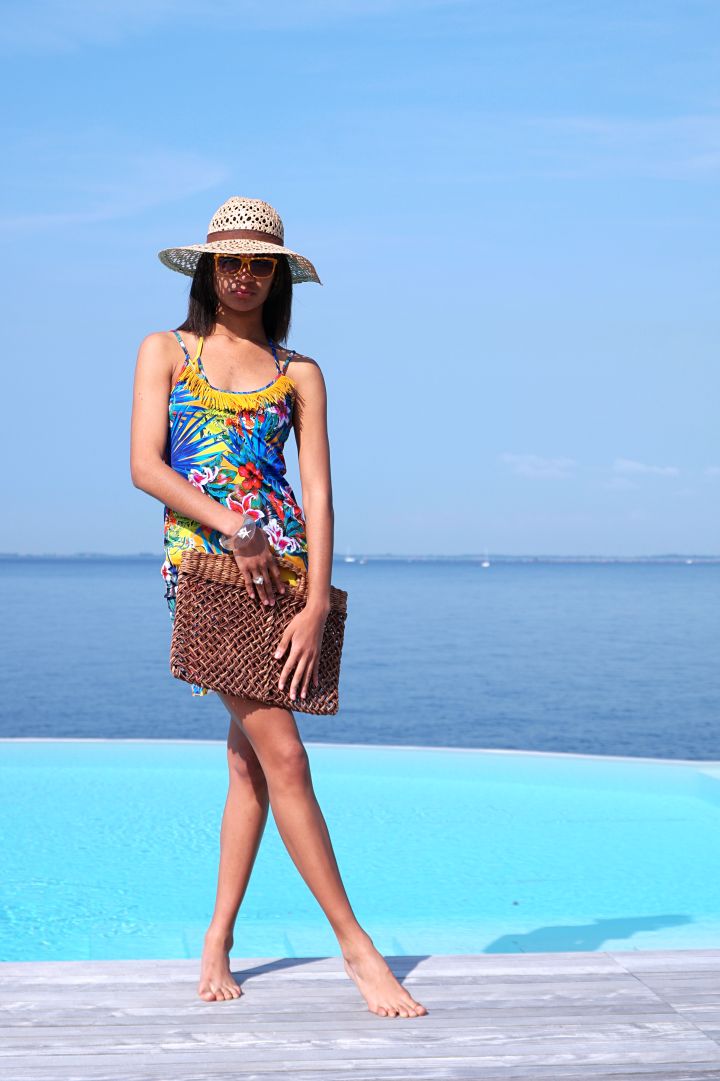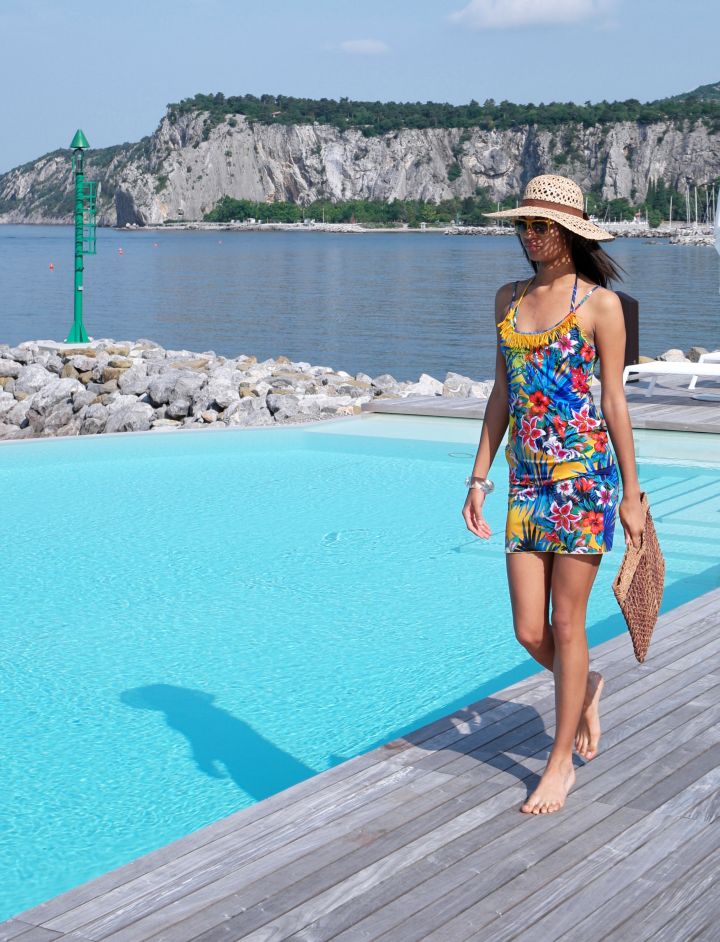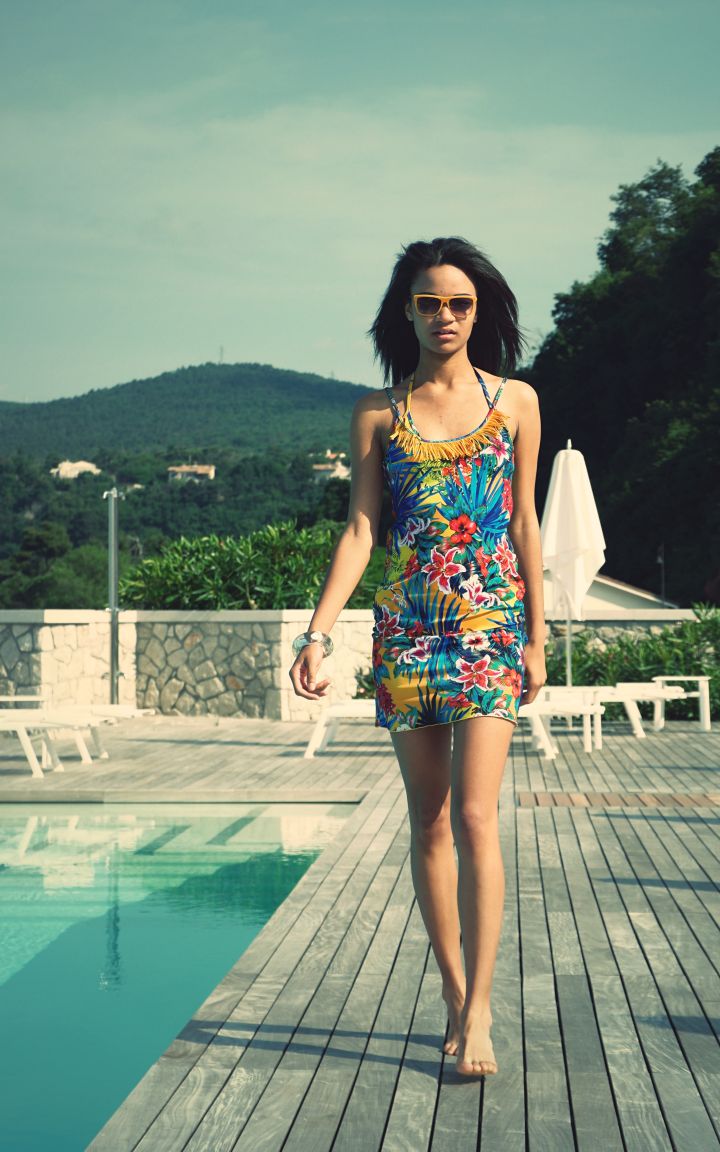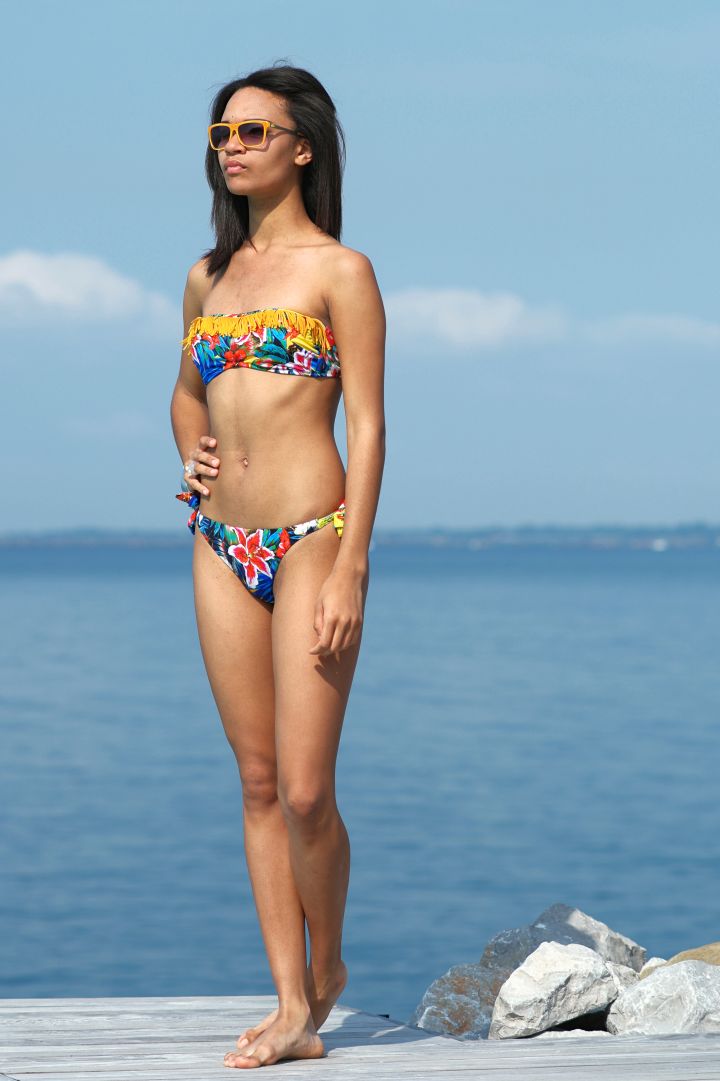 It's impossible to forget Artrè accessories: bracelet and ring are in Plexiglas with silver shells applied. Unique and particular also in the handmade work: the mould used for the silver comes from real seashells. Fantastic!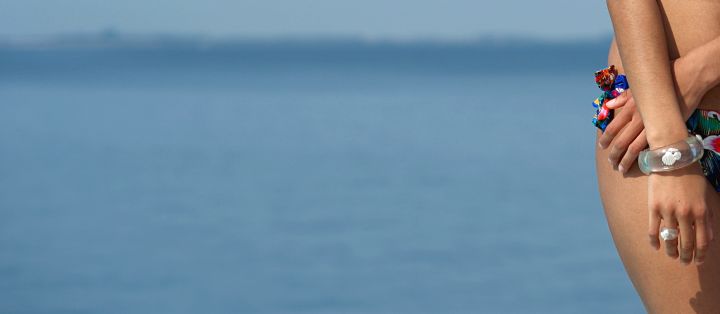 Also this outfit is from SoloSole, the bathing-suit and cover-up worn by Jsabell with colors that recall a flowered garden with bougainvilleas. Rhinestones and beads applied to the bandeau embellish the swimsuit that glitters under the blazing sun, enhancing the summer colors.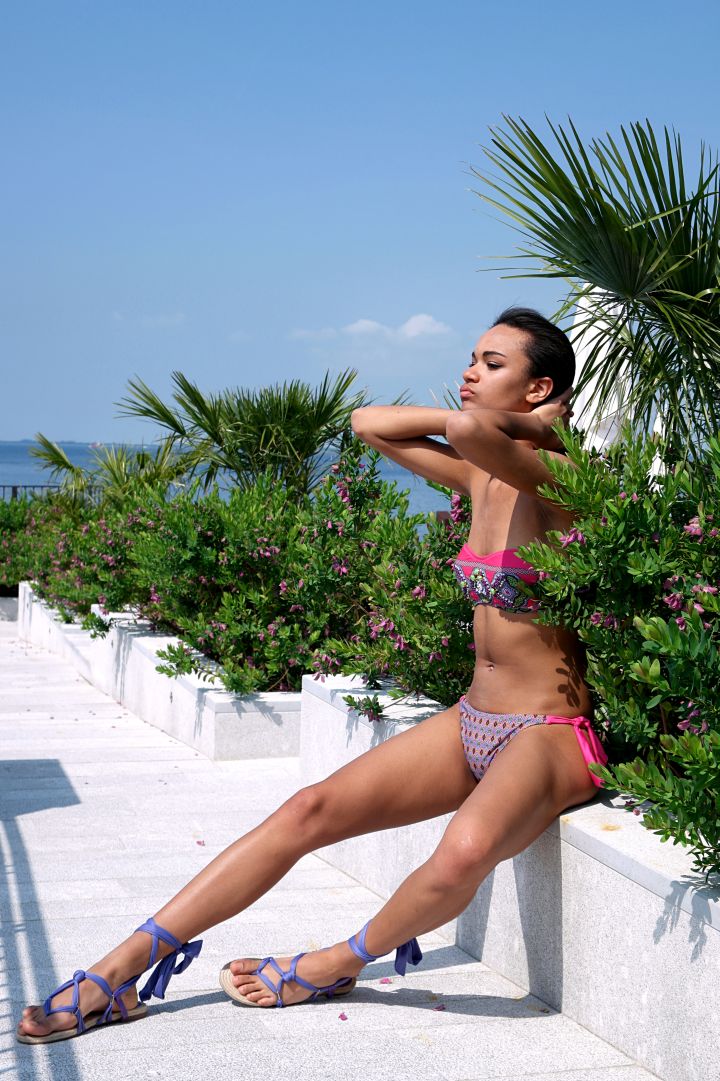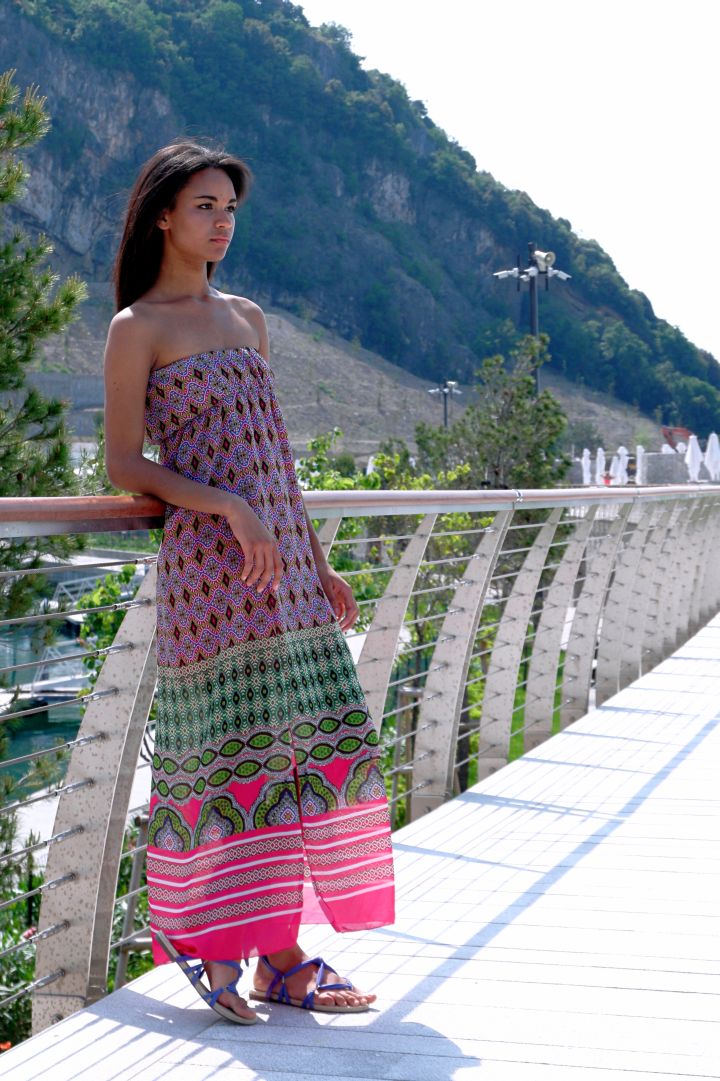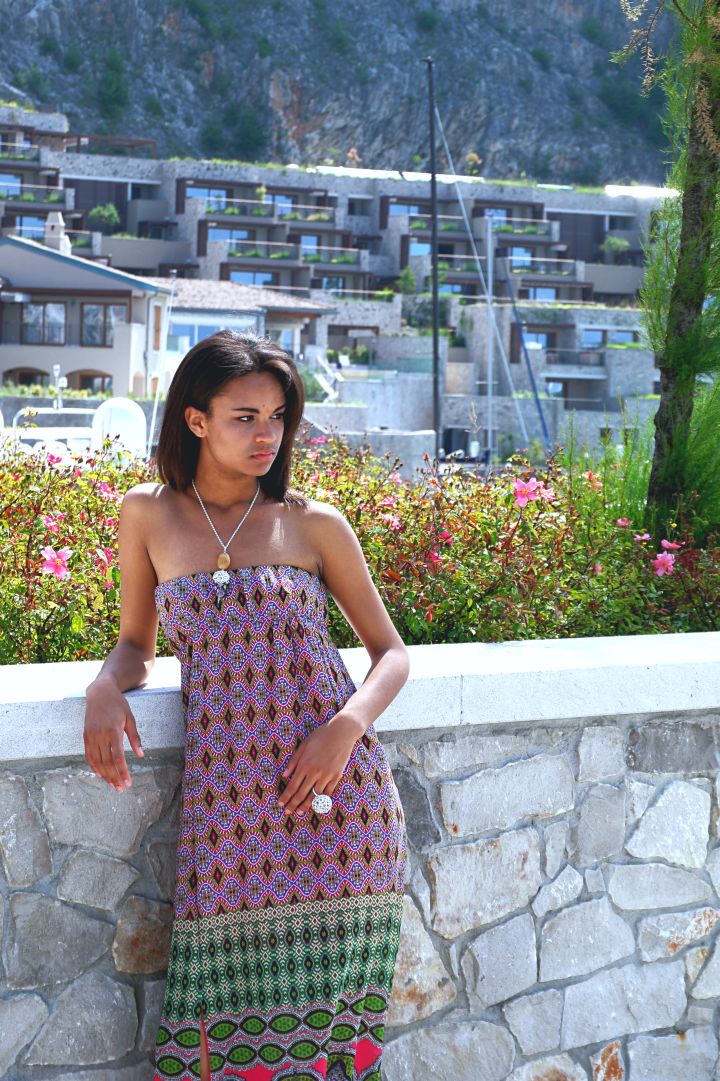 Also in this case I chose a handmade item from Artrè, beautiful to look at and … to "listen to". It's a sound jewel, a ring with a little sphere that encloses a small crystal pearl that with the movement of your hands delights you with a gracious melody.
The last suggestion is a triangle top with seashells and cute frills from Watercult, colored, fun and extremely feminine. As always I played about with the accessories and I chose, to contrast, a pair of more masculine sunglasses from MAD in Italy, that express determination and virility.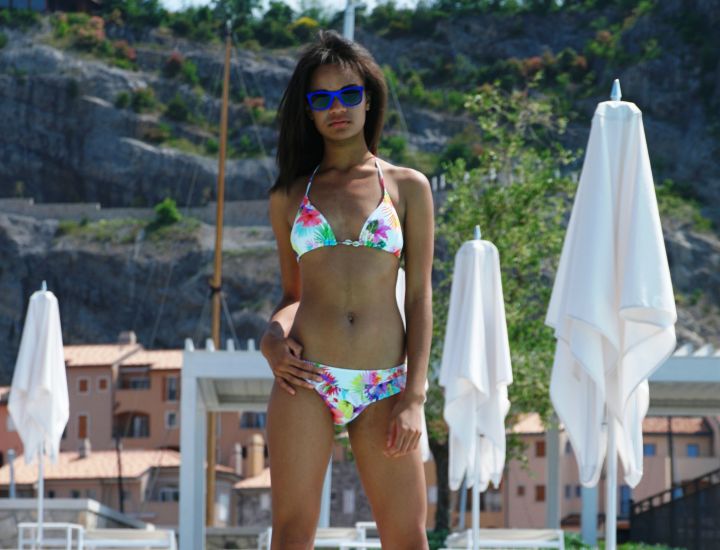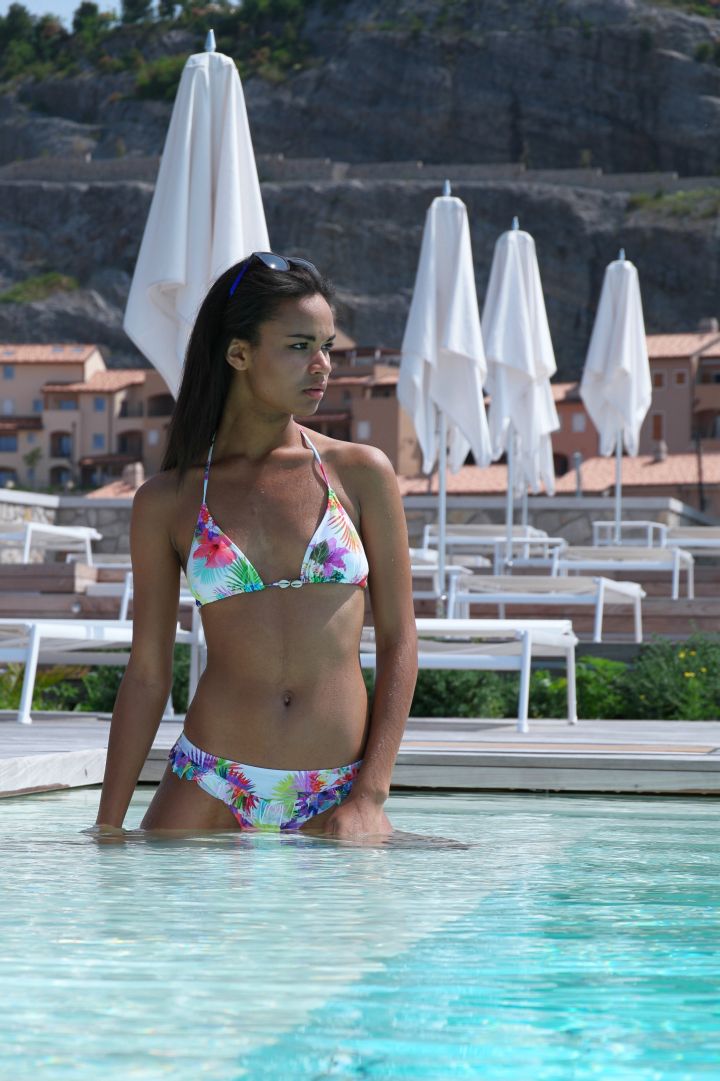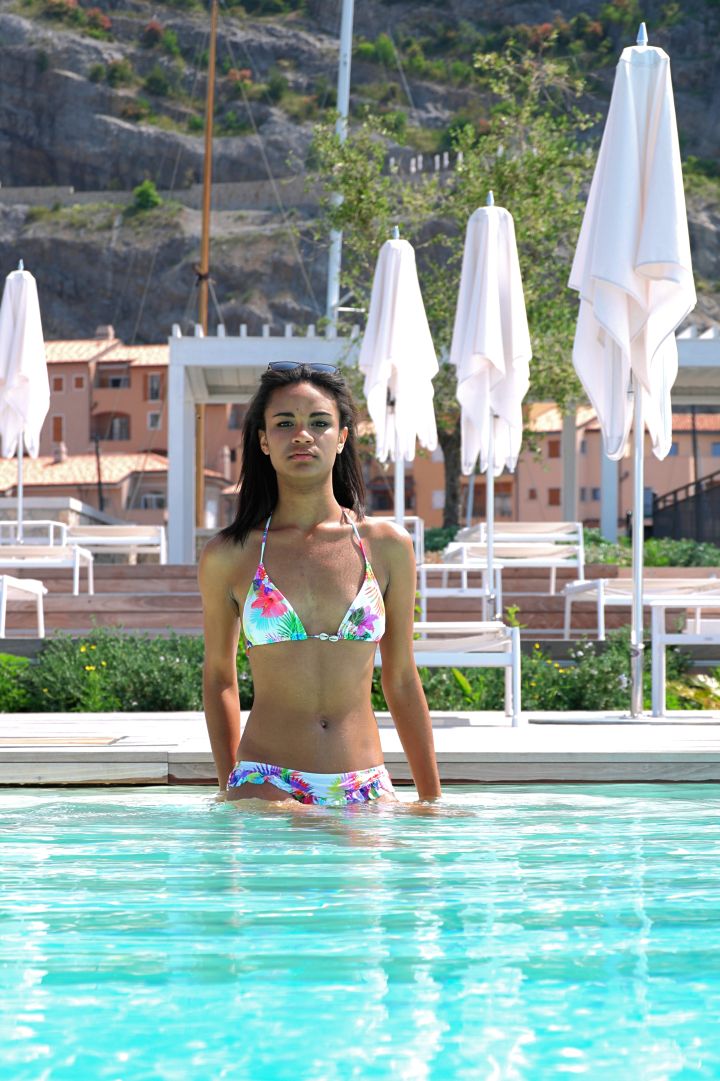 Sun, sea, swimsuits, sunglasses and jewelry… another hectic morning filled with emotions and enthusiasm is now over. But before clearing away from the Beach Club that has been our "stage", I'd say we deserve an excellent lunch at Maxi's. A taste of seafood, sitting on the porch, caressed by a slight sea breeze… and while I enjoy this magical paradise, my thoughts go to my next adventure!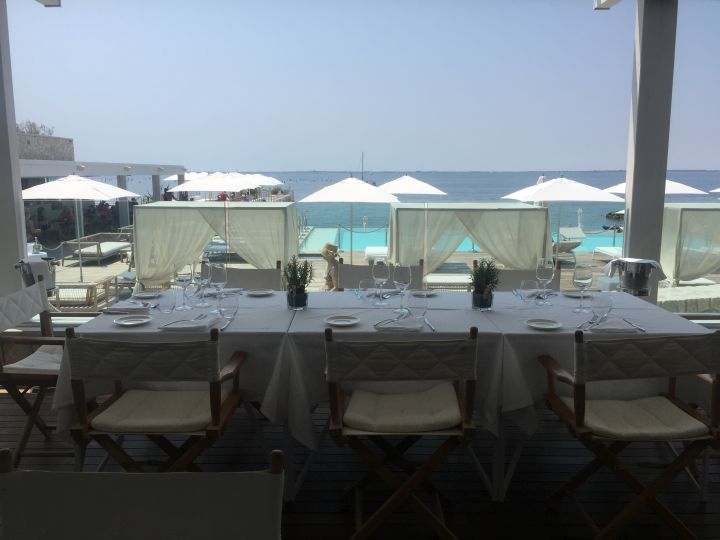 Location –  Portopiccolo Sistiana
Costumi e copricostumi – LC di Roberta Scala Sistiana, 41/D Duino Aurisina
Gioielli – Artrè  Bottega OrafaVia del Teatro 1/b Trieste
Occhiali – Centro Ottico Bossi Largo Sonnino 5 Trieste
Photo – Raffaele Cavicchi GoodFellas Italian Mobile Photographers
Modella – Isabell Giardini by Be Nice Agency
Trucco – Federica Niero