Here I am, up in the Carinthia Mountains for a brief but intense break with my family!
I'm lucky enough to come up here often because I have a house in Bad Kleinkirchheim, and whenever we have the chance, my family and I try to take advantage of it and benefit of the fresh air, peace and tranquillity that you can find here.
Even for the Easter holidays we chose to come up here and enjoy some sunshine, great temperatures, walks and the last days of skiing and snow: all the ingredients for a perfect vacation.
To sugar coat it all, I booked a special breakfast with my son and my husband, for Easter Sunday… because as we all know Easter traditions start with breakfast and as I'd had the honour of trying the great cuisine of the Almdorf, I decided to go back there with my family on this special day!
Here in Carinthia, Easter preparations start the evening before, on Holy Saturday: they set up large wood piles and after the evening mass, the people from the village, and whoever wants to take part, take a procession to it and light it up with torches, making a truly suggestive scenery that announces the resurrection of Jesus Christ.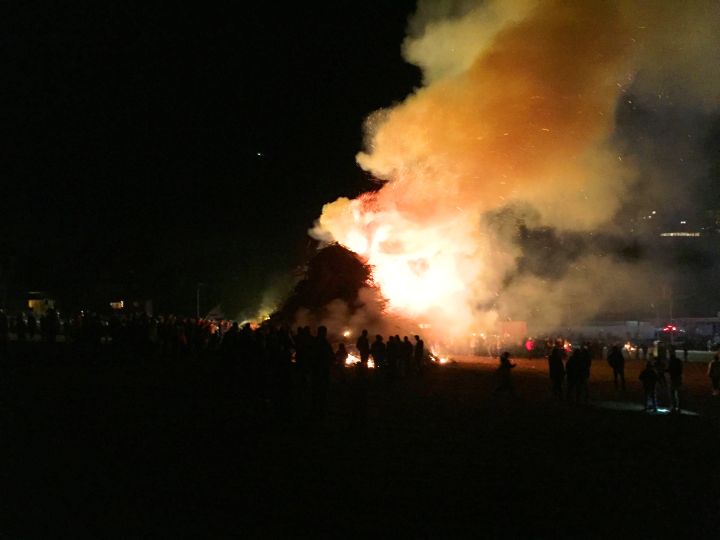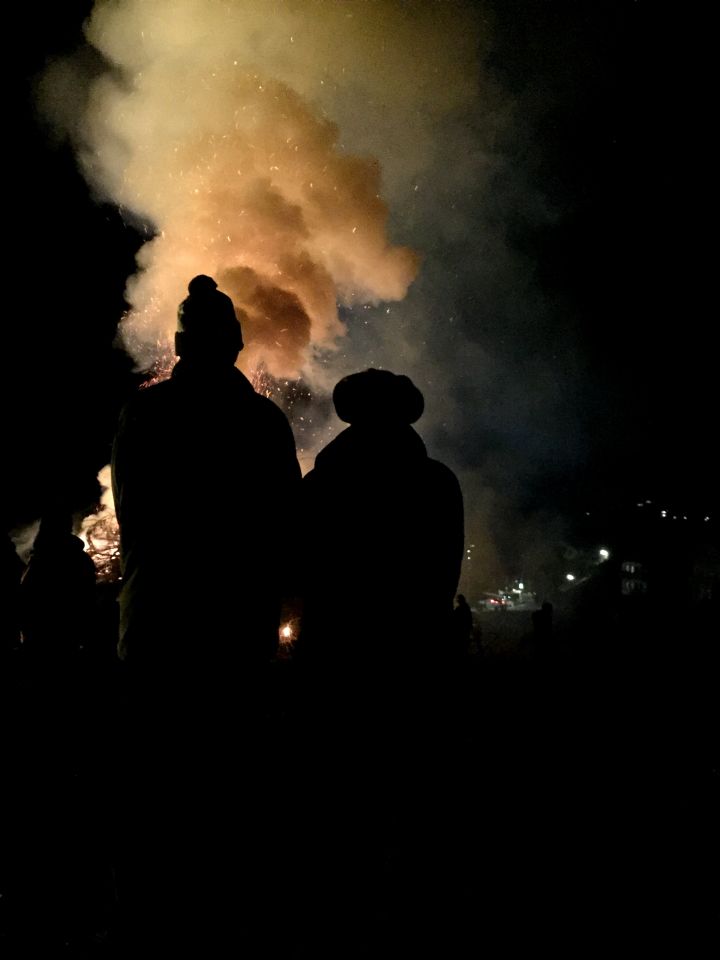 So after taking part in this wonderful tradition, we got ready for next day's breakfast…
After getting up we opened our Easter eggs, then straight off to the Almdorf!
The day is wonderful: sunny, 11°, clear sky and… fork in hand because there's loads to taste.
This lovely place (of which I've already told you all about), allows you to have breakfast even if you haven't stayed at their hotel, so we took advantage of the opportunity.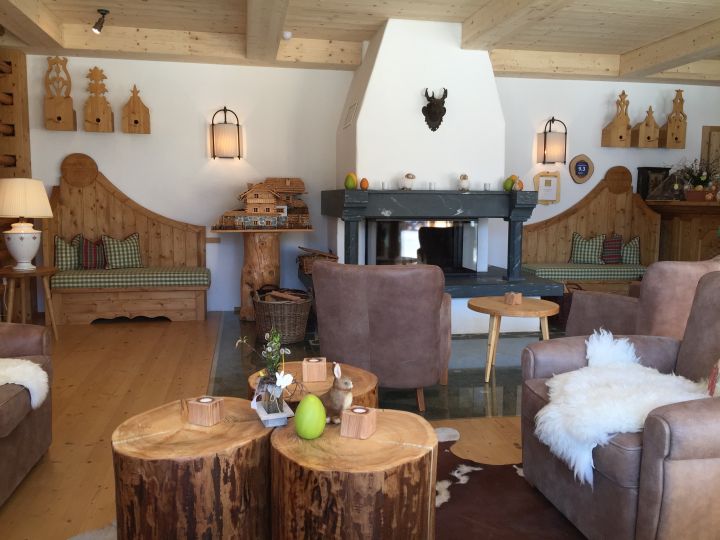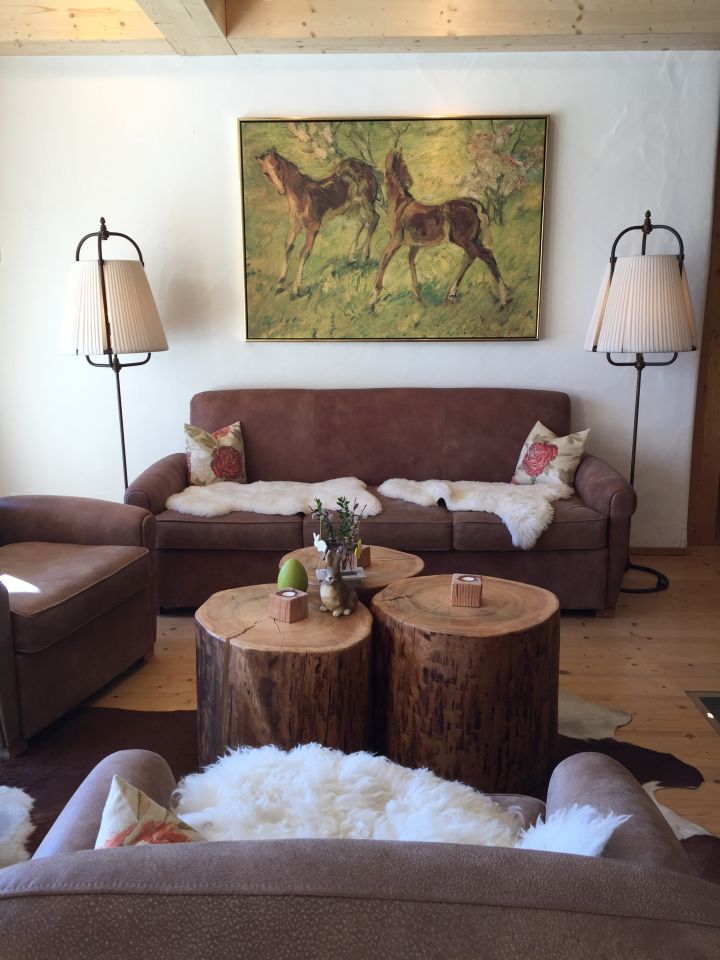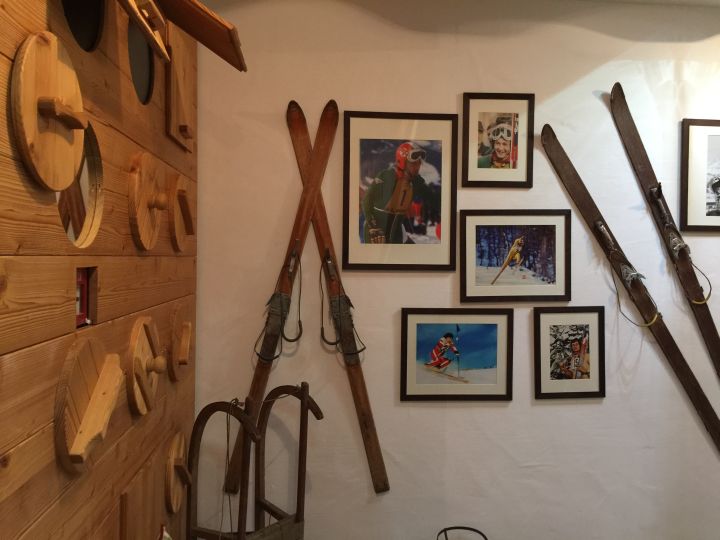 A feast was waiting for us, filled with "farmer" delicacies: chees, cold cuts, and fresh fritters and the wonderful butter from the mountain shacks that is blended in with a mix of poppy seeds, raisins, nuts, sugar, cinnamon, lemon balm and rum. This special butter usually accompanies the classic "Reindling" a classic cake filled with raisins, cinnamon, sugar and grinded hazelnuts.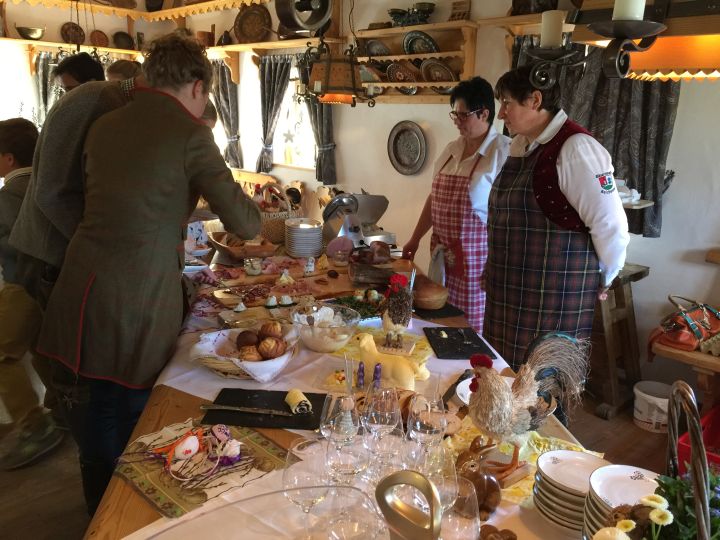 Everything is accompanied by home made jams (raspberry, strawberry and peach), honey and fresh fruit juice, all made in this wonderful place.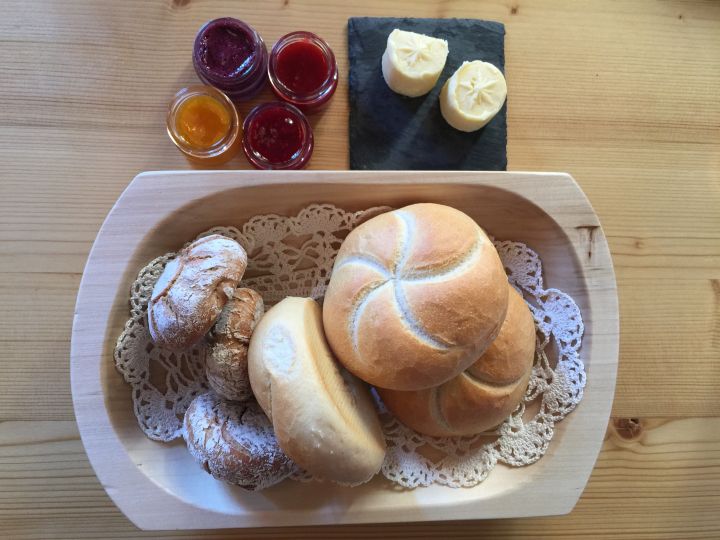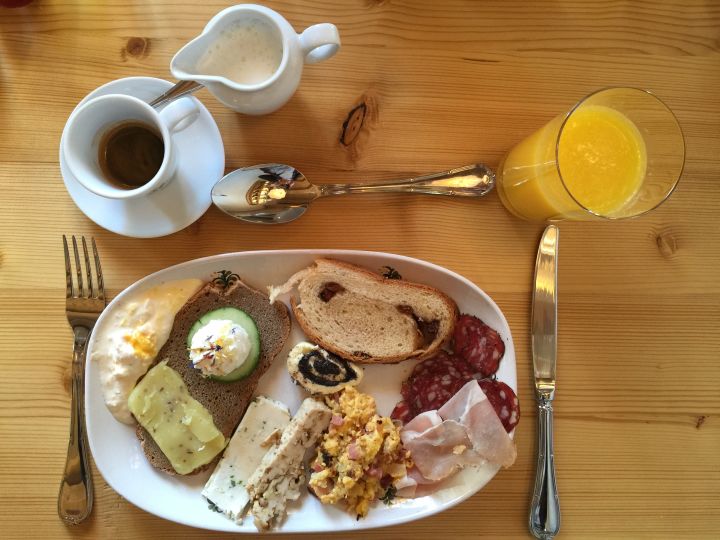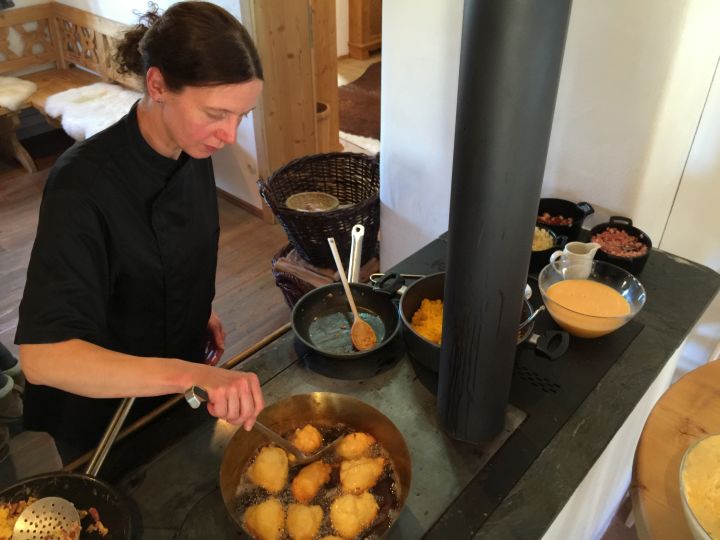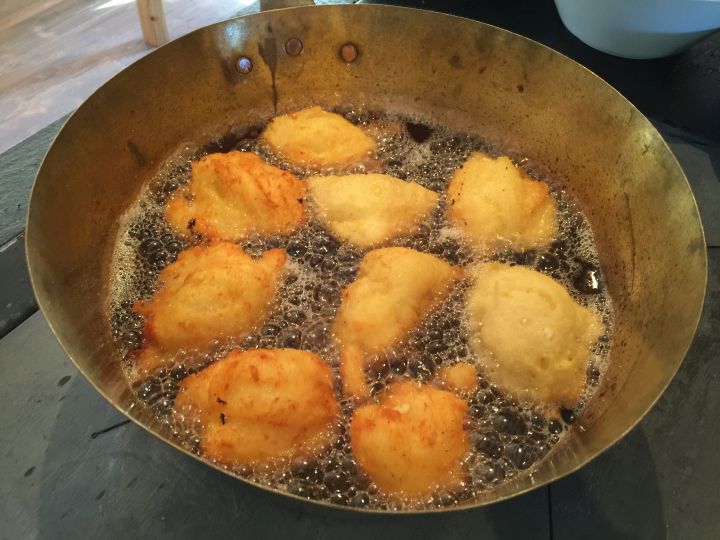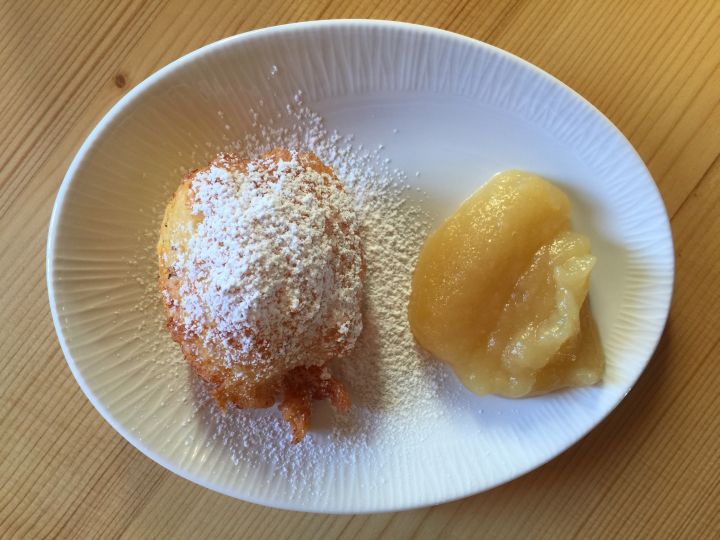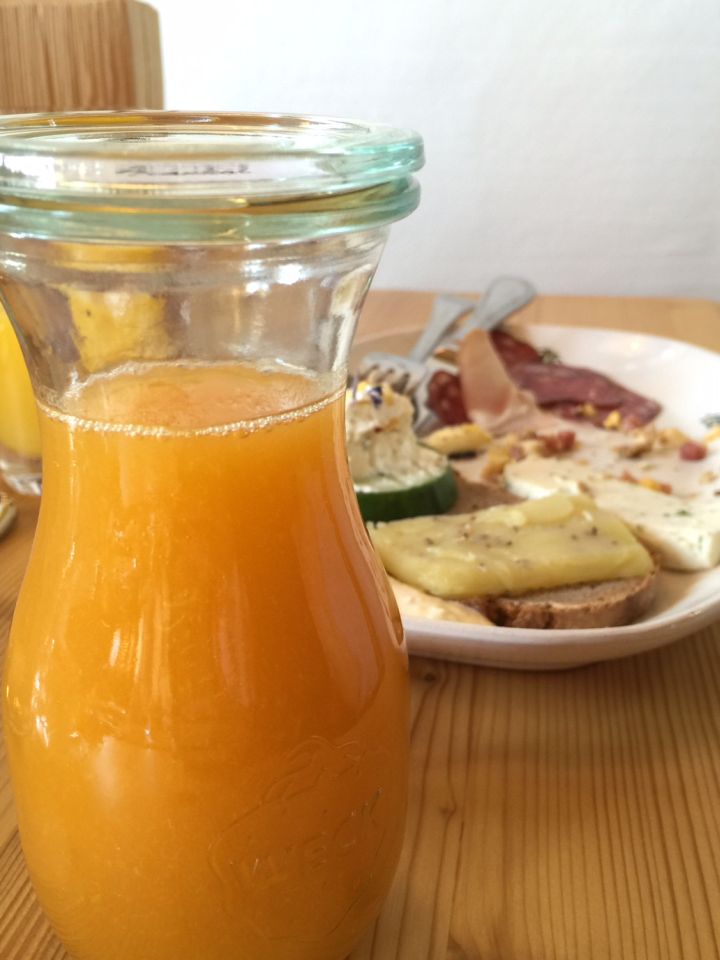 Giovanni (my son) that appreciates every kind of food, and that wants to be a food critique when he grows up, says that the first prize goes to the apfelsaft (apple juice). In his opinion it's the best he's ever had (8 years experience in Apfelsaft tasting!)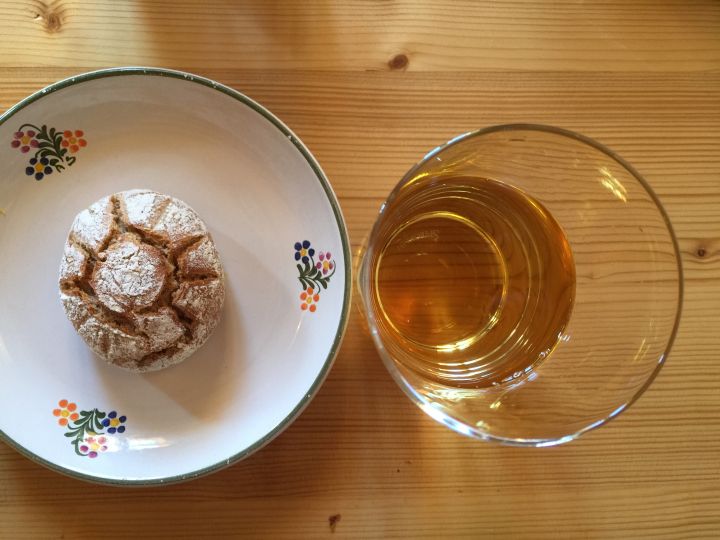 He liked it so much that he had a second and third glass and I also had to buy extra for the next morning!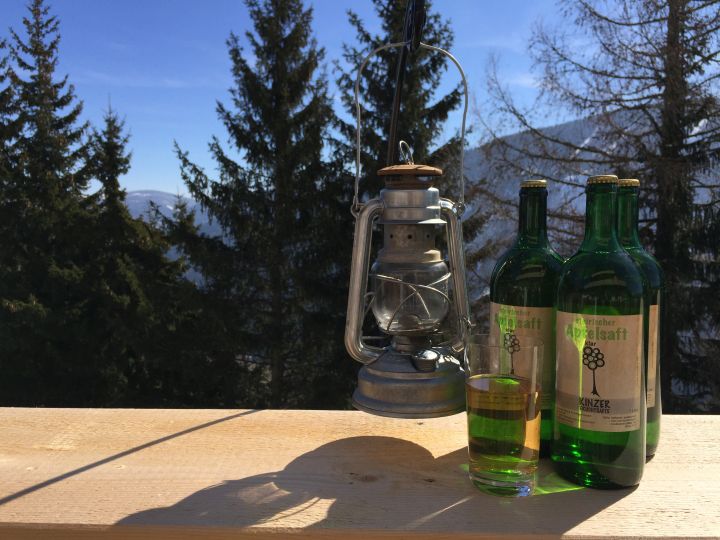 Surrounded by this paradise for all our five senses, it's time for the litchen to close (we would have liked to stay there on and on).
Another special event has gone by, but don't worry, the Almdorf opens its doors to anyone who'd like to try their special breakfast, not only for Easter, but on any day that this lovely place among the Carinthia mountains is open!