I have to be honest: if they had offered me this vacation a couple of years ago, I'm not sure I would have accepted. I had always imagined that this type of holiday was strictly reserved for two types of people. Sport fanatics and whoever was addicted to pampering themselves and… retired people!
But I also know that before judging anything you should try it at least once. So… I accepted this little challenge! I left to spend about a week – 5 days and 6 nights – at the hotel Vitarium SPA, ready for a full immersion at the thermal baths of  Krka in Šmarješke Toplice, in the south eastern part of Slovenia.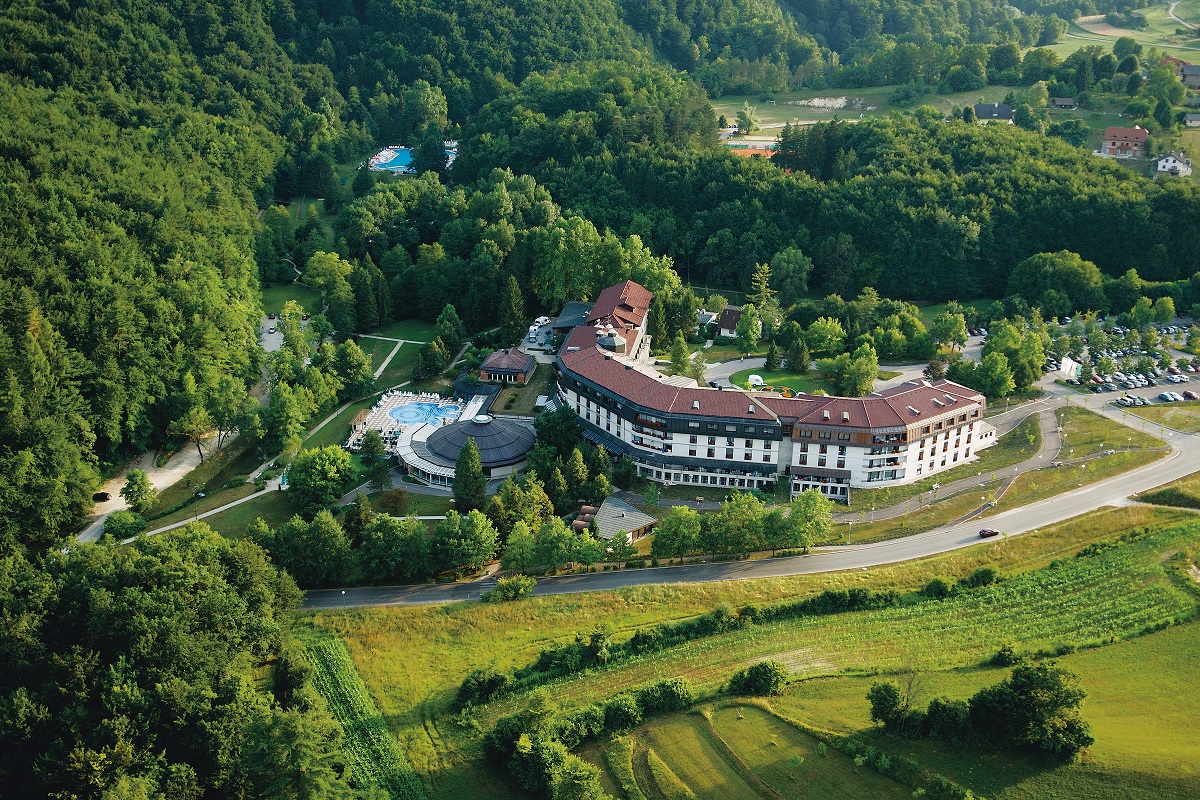 I didn't have particular expectations as it was my first experience with a similar holiday; the only thing I knew was that I would be taking part in the program "Slim Fit Premium", a holiday where first of all I'd be visited by a doctor and a nutritionist, and then I would be following some training courses, wellness activities, SPA, Turkish baths and much more!
I have to admit that during in these days I lived through a series of emotions; I was angry when I was hungry, happy when I noticed results on my body and when I realized that you can achieve almost anything if you really want it. I was worried I wouldn't manage to resist to temptation (the doughnuts at the hotel cafè) BUT it really was worth it, especially when I got to meet so many interesting people that were going through my same experience. What incredible days!
As soon as I arrived I was taken on a tour of the location; there are two floors with a wellness area, swimming-pools and saunas, medical centers, gyms and Pilates rooms. There's really nothing missing here!
If you decide to try this same experience, as soon as you arrive you'll be accompanied to all the locations which will become part of your daily routine over the following days; I have to admit I felt a little out of place. I received a very precise schedule with times, places and equipment for each activity. The first thing I did was to settle down at the Fontana Restaurant for my very first meal; I was welcomed by a modern environment with large glass windows where only the guests of the special programs, Slim Fit or Detox can dine (these programs have special meal plans).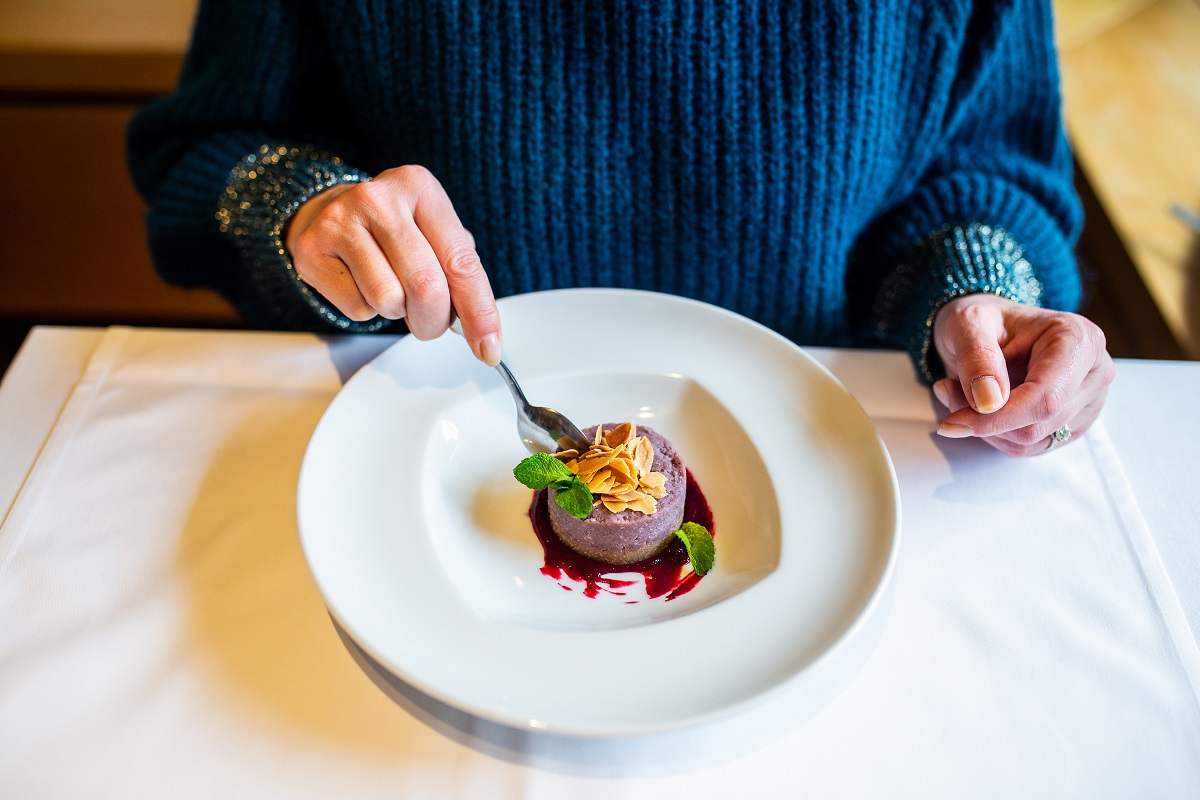 The food they serve at the restaurant only uses fruit and vegetables that are in season, trying to get most of the food from local farms… everything is local and as fresh as possible.
All your meals will be planned by a nutritionist, that after the first meeting, will meet you every day to try and see if what you eat is satisfying you in terms of selection and quantity: a specially selected diet! I'll give you an example. In this period of the year I don't really enjoy raw vegetables, that's why they served them grilled, so I would find them more desirable. The same attention will be given to you if you are vegan, vegetarian, diabetic, gluten intolerant and so on.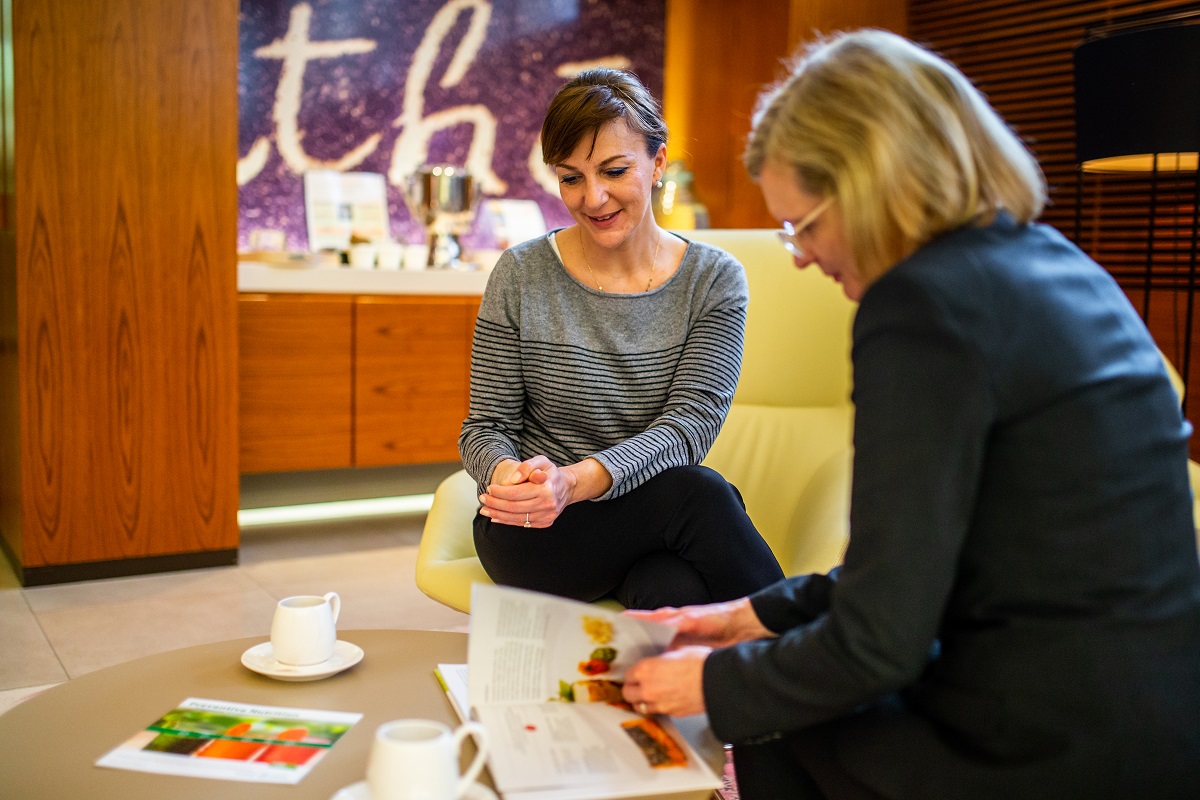 Here you won't find the classic buffet. There's only one common table which serves lemonade, Donat water, three types of tea (detox, relx and anti-age) and the water from vegetable soup (a sort of vegetable broth that you can drink throughout the day. Because it's warm, low in calories and purifying, the nutritionist suggests drinking it often during the day, to calm the sense of hunger).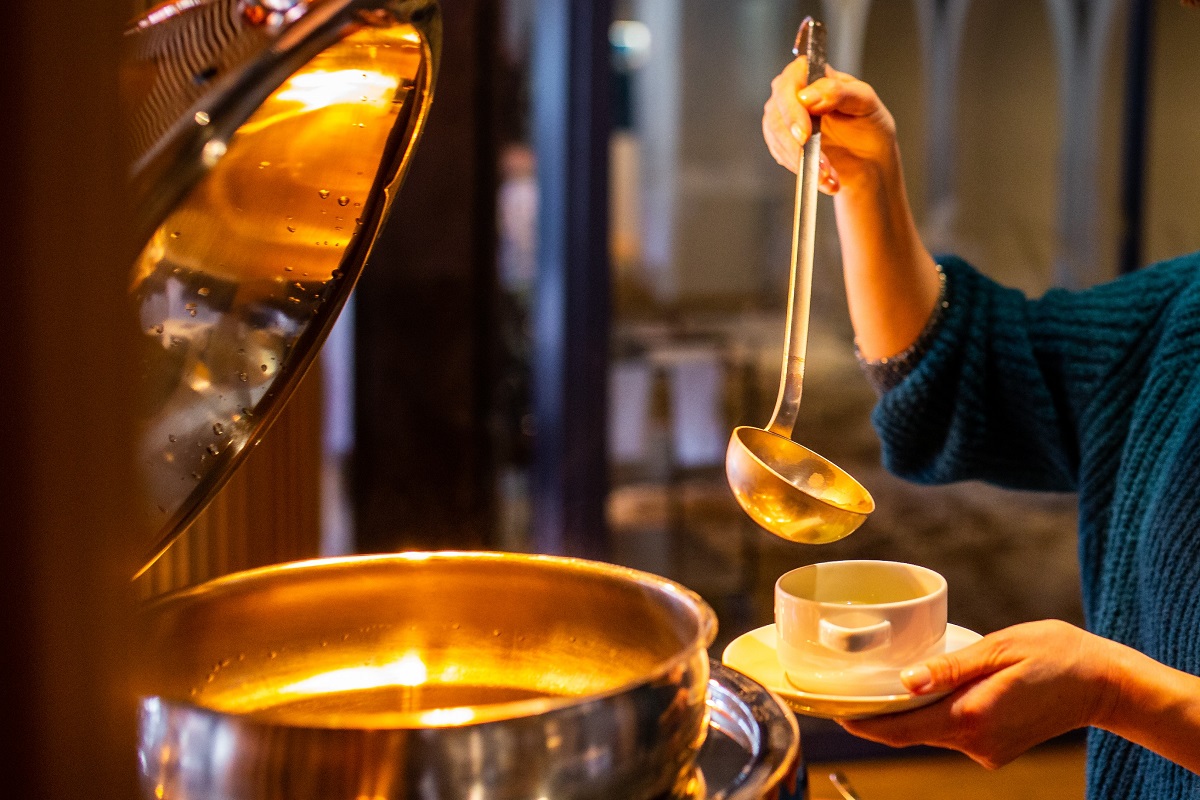 But let's get back to my experience. After taking all the necessary tests with the doctor (they checked my weight, my body tissues, tested me under stress and a few more things), they calculated that my metabolism burns about 1360 calories per day; I was then given a 1200 calorie a day diet accompanied by an intense (but not impossible) daily physical activity schedule.
The second day is the hardest! My program had an acquagym class right after breakfast, a 50 minute cardio cross lesson (a gym session where I was followed by a personal trainer), then lunch, some Nordic walking in the woods, lipolisi (an exercise bike in a machine that releases warmth to burn fat) and, before dinner, two treatments I could choose like mud baths, body scrubs, peeling, face treatments, draining massages, post-sport massages, a jacuzzi bath with magnesium and… that should be all 🙂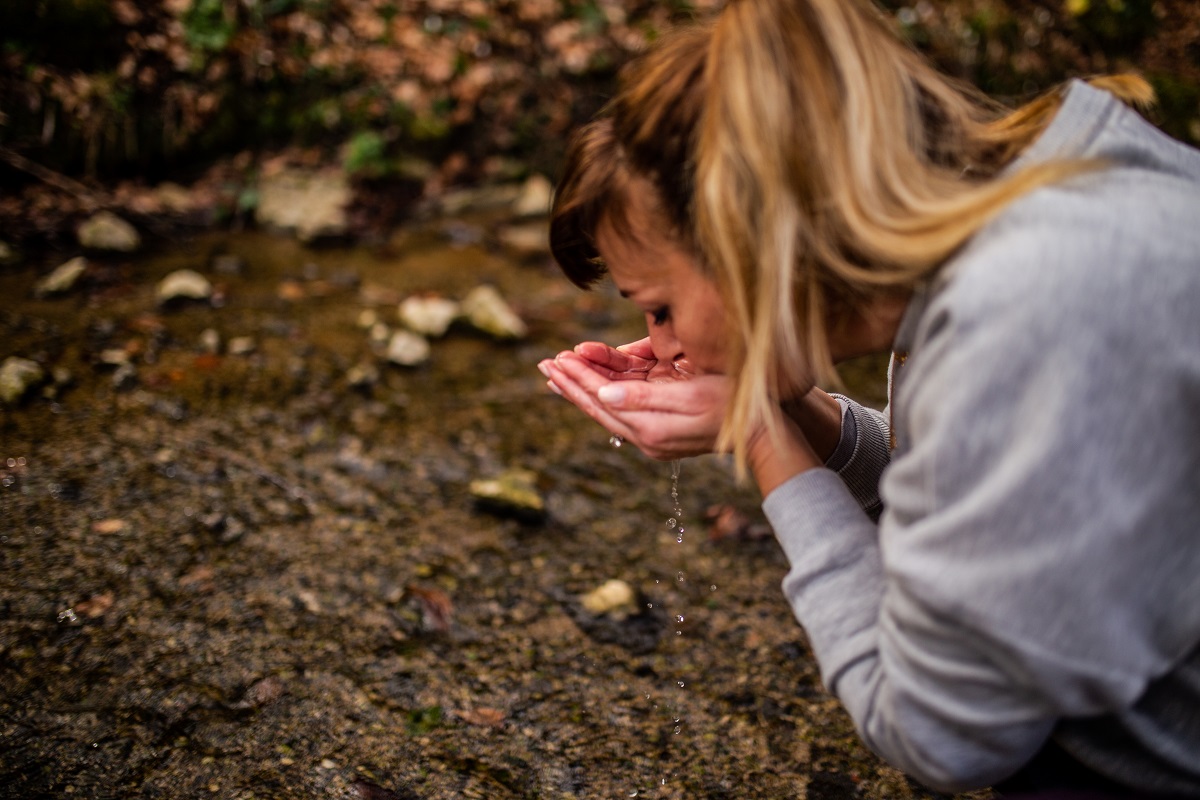 I did forget one detail. When I arrived here they asked me two very important questions. What do you expect from this experience? How many kilograms do you want to lose? Do you want to know what I answered? "Because I don't believe in miracles and I'm only here 5 days, if I manage to feel less bloated and learn a little more about a healthy and correct diet I'll consider it a victory!"
I wasn't expecting huge changes because this program is planned for at least one week, but I really couldn't take more days off. Imagine my surprise when I discovered that after 5 days, from 67,3 kilograms I now weighed 65,3! I had lost two kilograms J I realized how many extra things people eat in a day and especially that most servings are way too large; I learned that I should never cook 120 grams of pasta … all I need is 40 grams with a little meat and some vegetables.
I learnt to eat food slowly and in small mouthfuls, to chew it more (it helps your digestion), and to not eat with your eyes glued to your phone or even while reading the newspaper, and also that you should eat fruit only in the morning. And always remember to drink a lot (of water naturally).
For the first time I tried listening to my body and understand what it needs.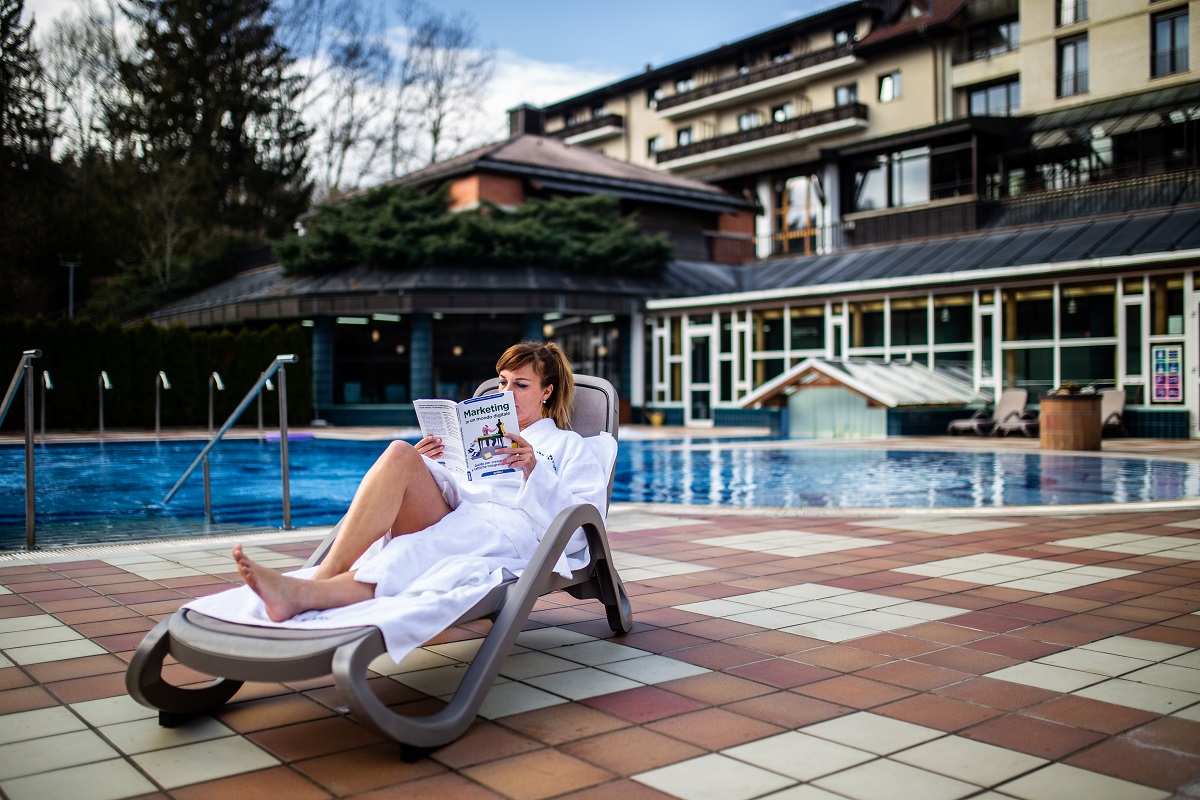 Well you'll have gathered that it was a very introspective week, and the nutritionist left me with a collection of suggestions and good habits I should maintain once I return home. Whoever follows me on Istagram knows how special this experience was for me 🙂
For all these reasons and for many more I won't waste your time with, I feel like giving some advice to all those sceptics out there: before getting the wrong idea about something you should definitely try it out. I'm no sport fanatic, or addicted to wellness, and not ELDERLY. But if I find some free time for myself again, I know where to go.
It's your turn now!
I even managed to get a discount for you!
If you book the SlimFit programme by the 31st of May 2019 with the coupon code MissClaire, you'll get a 10% discount, just write an e-mail to booking@terme-krka.eu or to  janja.strasek@terme-krka.si
Ph. Danilo Kesić