Once upon a November 2018, I came here to celebrate my 40th birthday with some friends (if you missed the article about it, here it is, ready to enjoy)
And then…well, the pandemic and its lockdowns hit. It seems like ages ago, doesn't it? But last November I found a glimmer of hope. And I thought: why not celebrate my 43rd birthday at the Atlanta Boutique Hotel with my friends once again? The years go by, but good habits endure!
In 2018 we had so much fun…we needed to do it again.
This time, though, I decided to book three different double rooms: staying together in the presidential suite would have been too intense. What, what did you think? The fact is that when I'm with my friends I…well, WE become like teenagers and can be quite…unruly, let's say.
So, in order mitigate the excitement, I put everyone in three different rooms on three different floors and we better behave.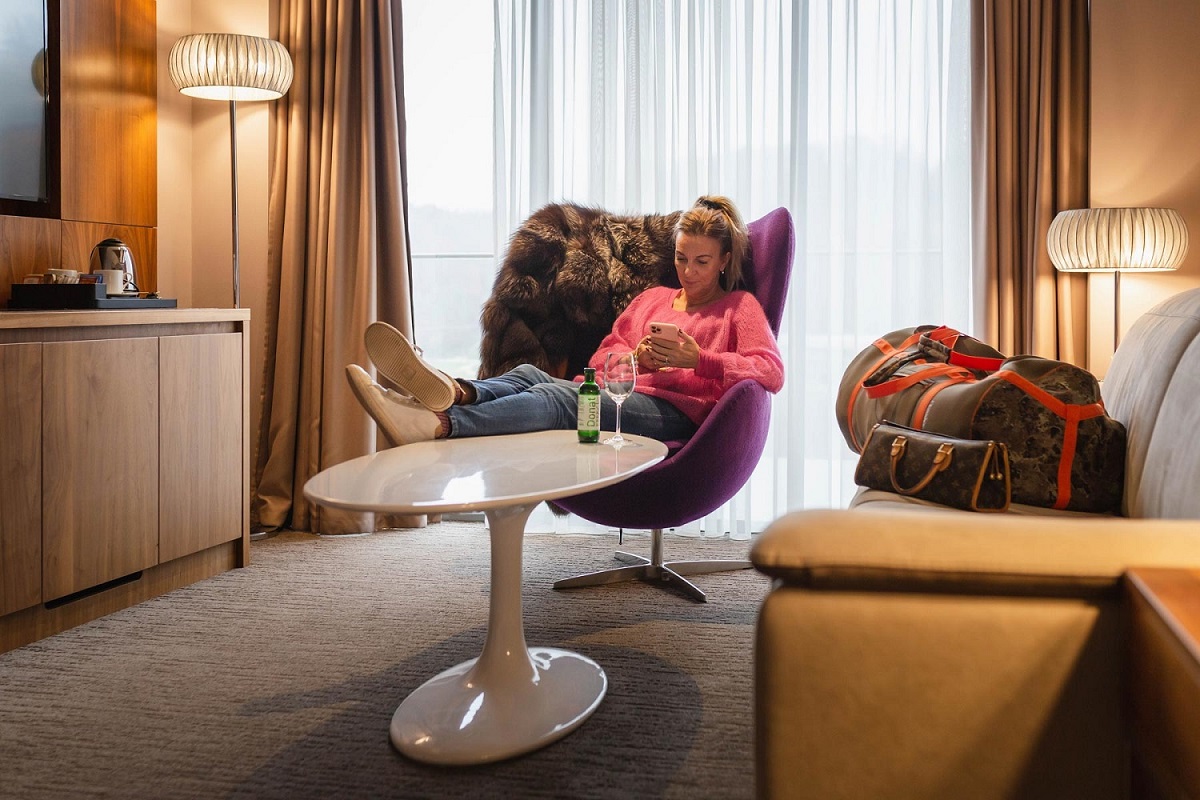 I really love this place because, despite being a very modern Boutique Hotel, it isn't excessively big and it's not dispersive. And, last but least, it isn't even a ECOMONSTER as (almost) every big hotel is.
As I already said, it's not dispersive nor big, but it doesn't miss anything either. They have everything from breakfasts serve in the big glass hall to delicious dinners that you can enjoy with some locally produced wines. It's not half bad, believe me.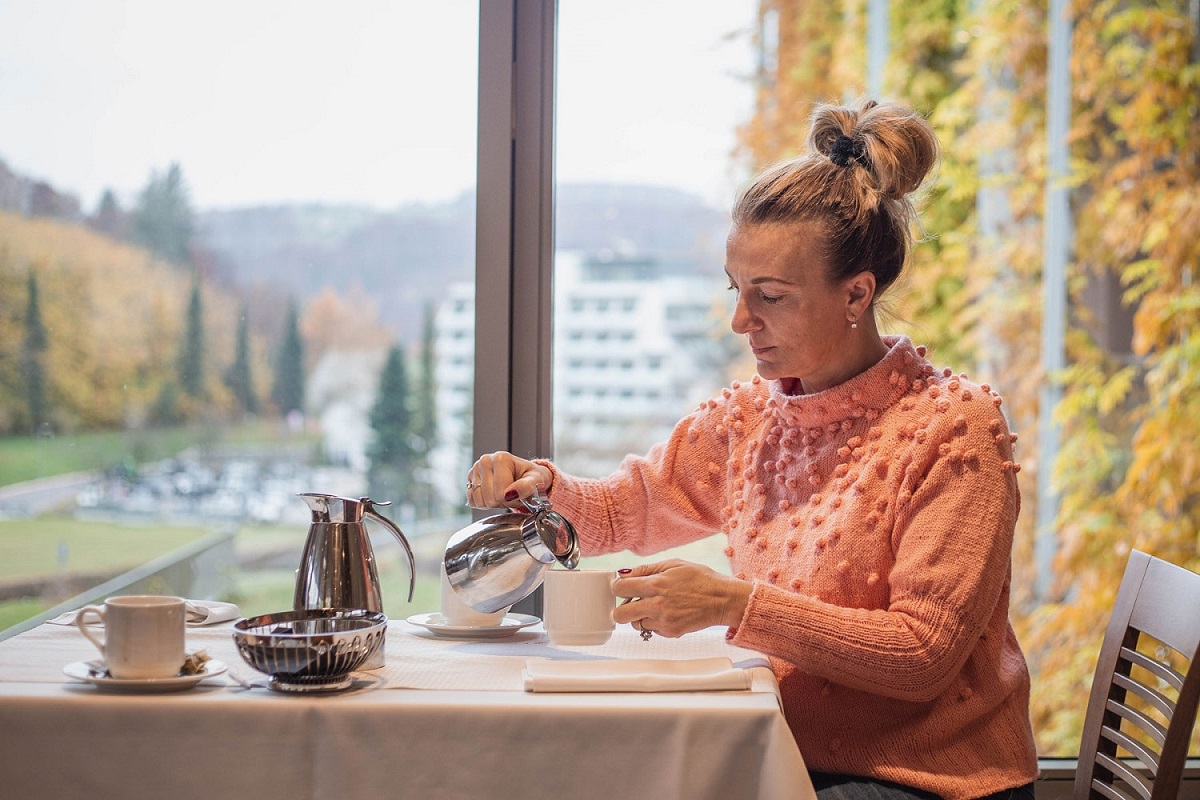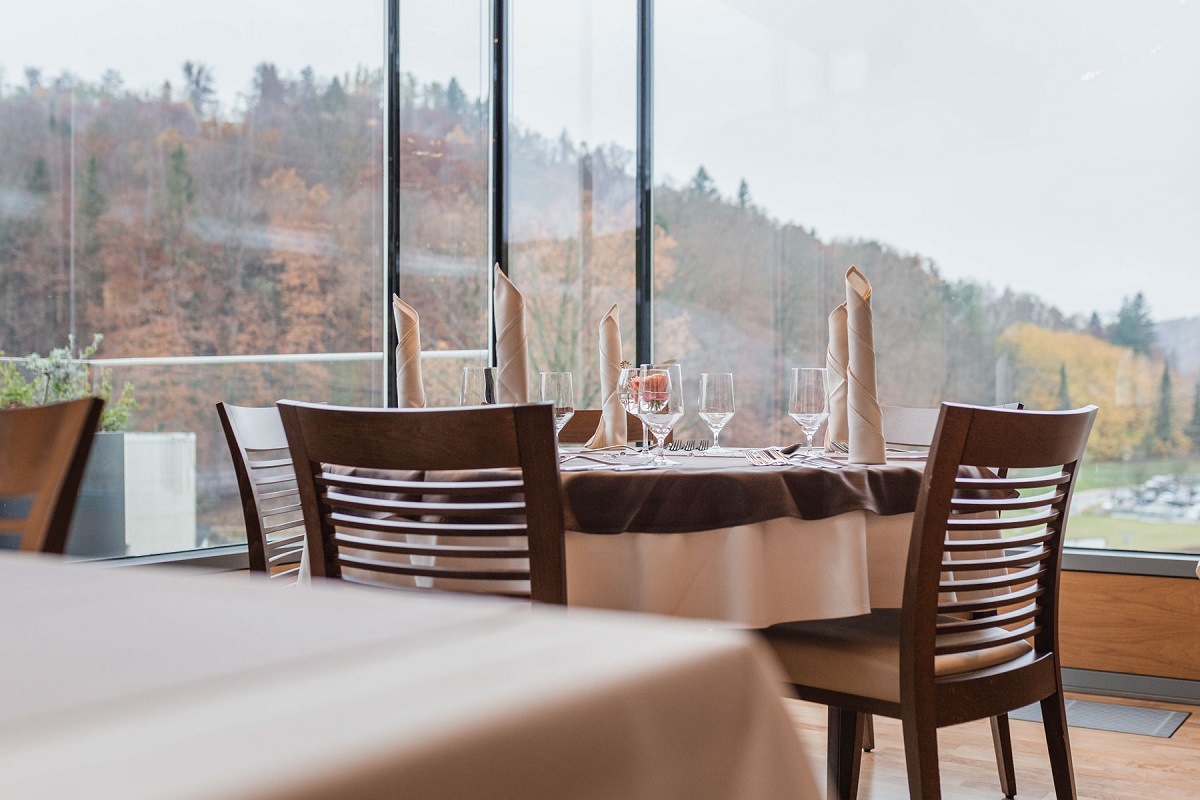 The SPA area is discreet, cozy and rarely full: another point in their favor is the jacuzzi, which is never filled with families and screaming children. And I must say that the little ones are very well welcome here. Nevertheless, every time I have been around here, I've never seen that many families, but many more couples for sure 🙂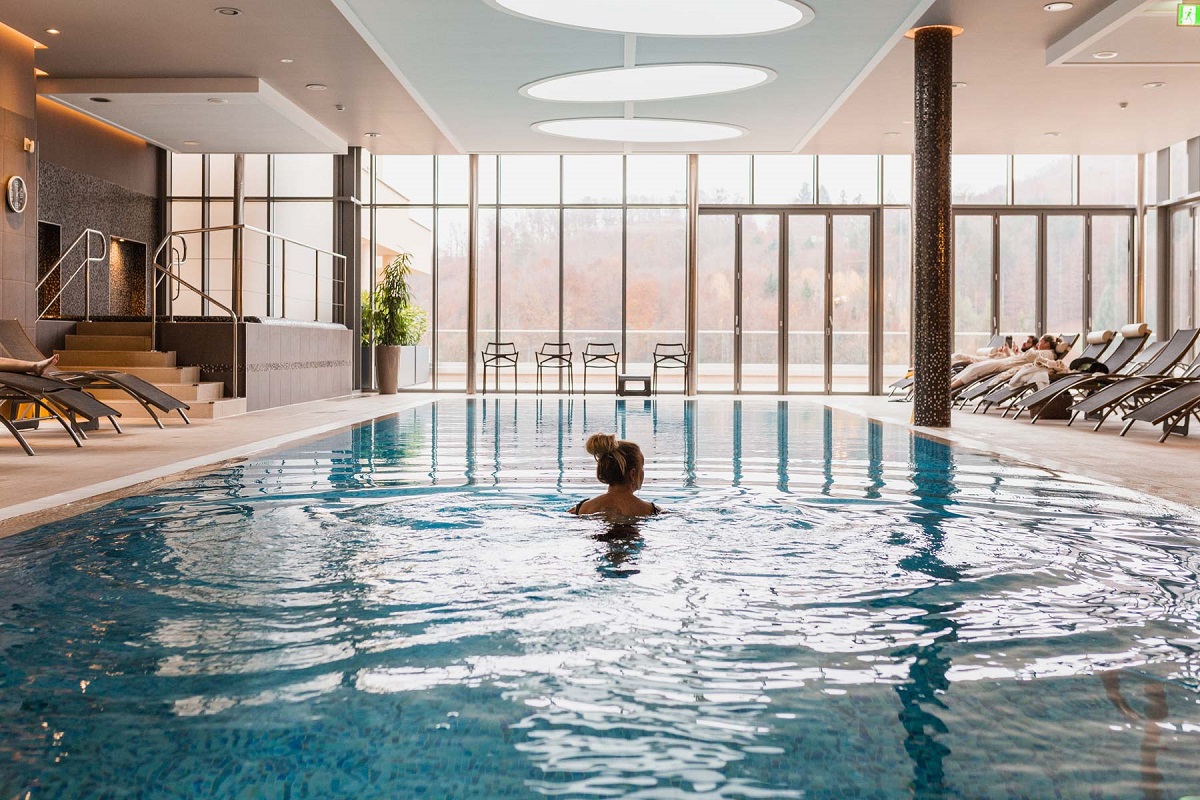 The wellness area has many massage rooms, for private or couple massages (the girl from the Philippines is amazing), and a wonderful salt room, which you can book to enjoy the benefits of the ions and is perfect for the wellbeing of the respiratory tract.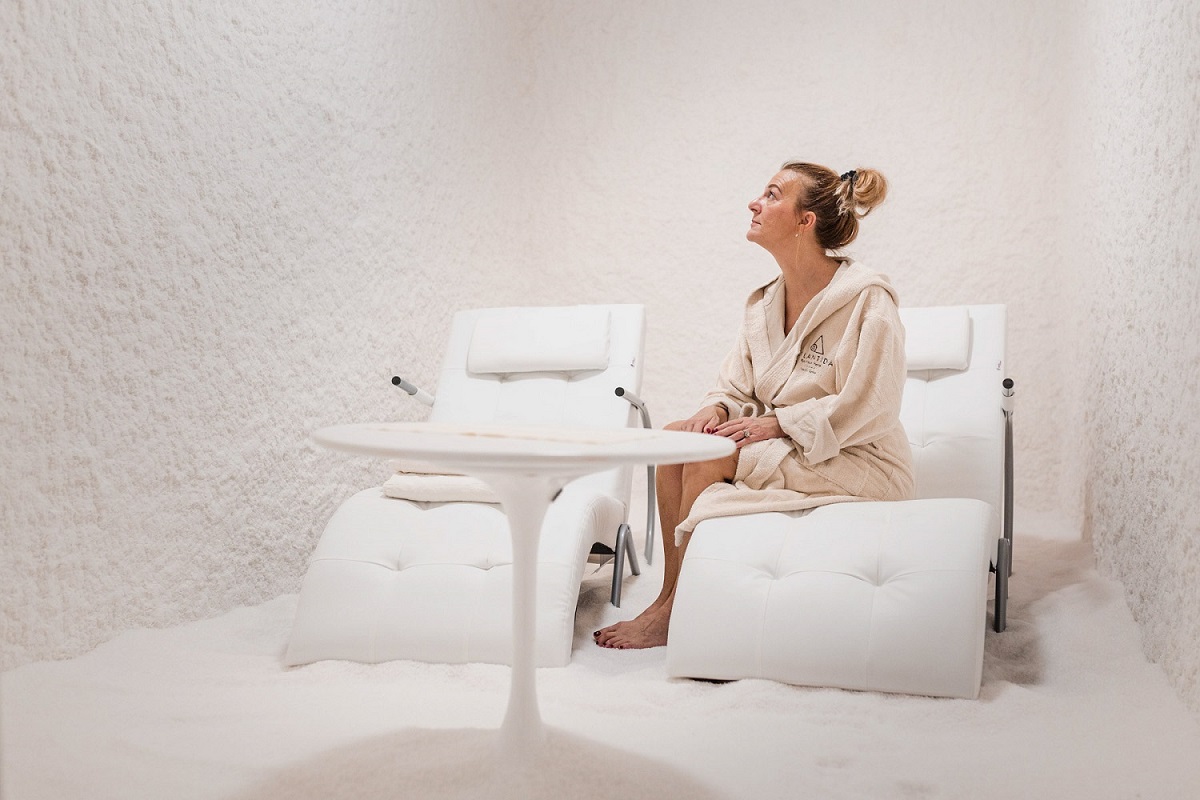 But let's talk about the sauna area. There's a small room at 65°C, a bigger one at 90°C with a marvelous view on the woods, the steam room, the ice bath for cooling and the must-have silent relax room. Ecstatic. There are also a pool with big windows and a terrace you can enjoy in the warmer times of the year.
Nature lovers will be pleased to know that you can take on many paths into the woods directly from the hotel. What a dream! In autumn the foliage becomes orange, red and yellow. Just amazing!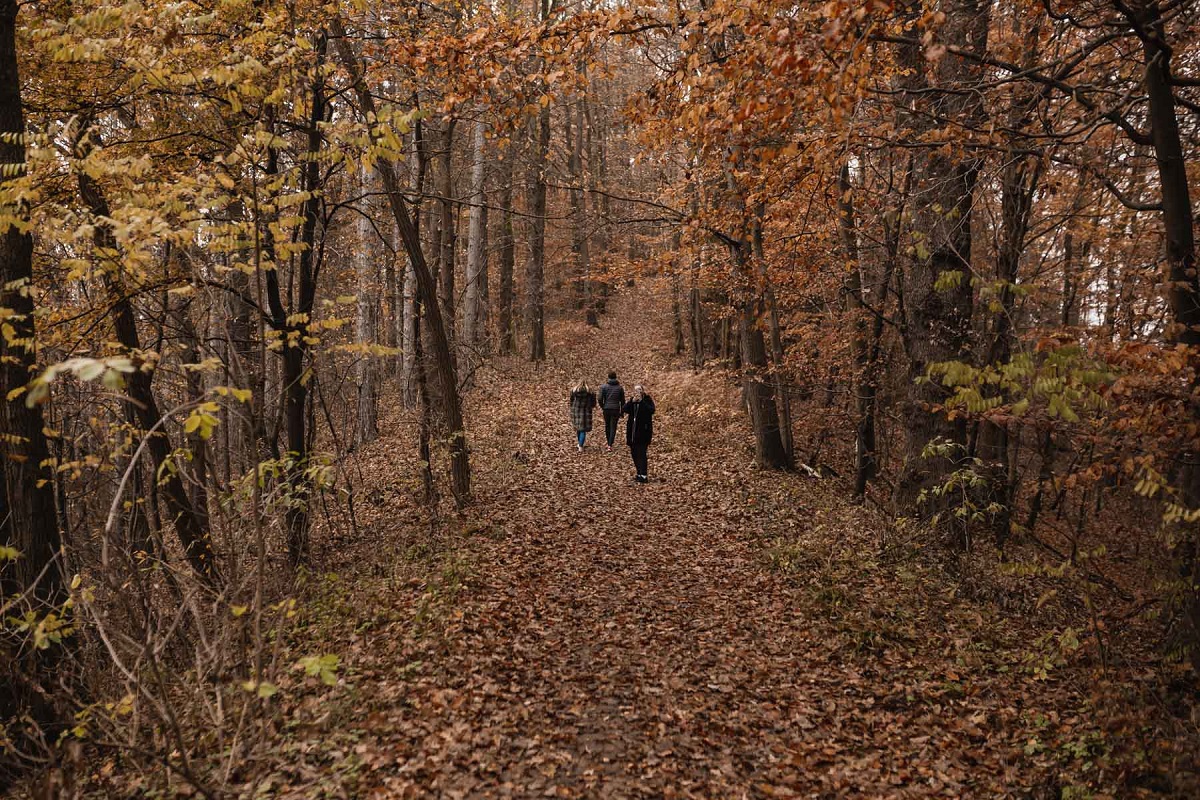 Do you want in on a little secret? I have been told to go on top of the high hill in front of the hotel, which would be a very nice walk that would bring me on a panoramic tower from which you can see Austria, Croatia and the Slovenian hills where Rogaska is.
For my birthday we cheered in Rogaska's most ancient winery, which has been now restored and many local-wine tastings are held in it.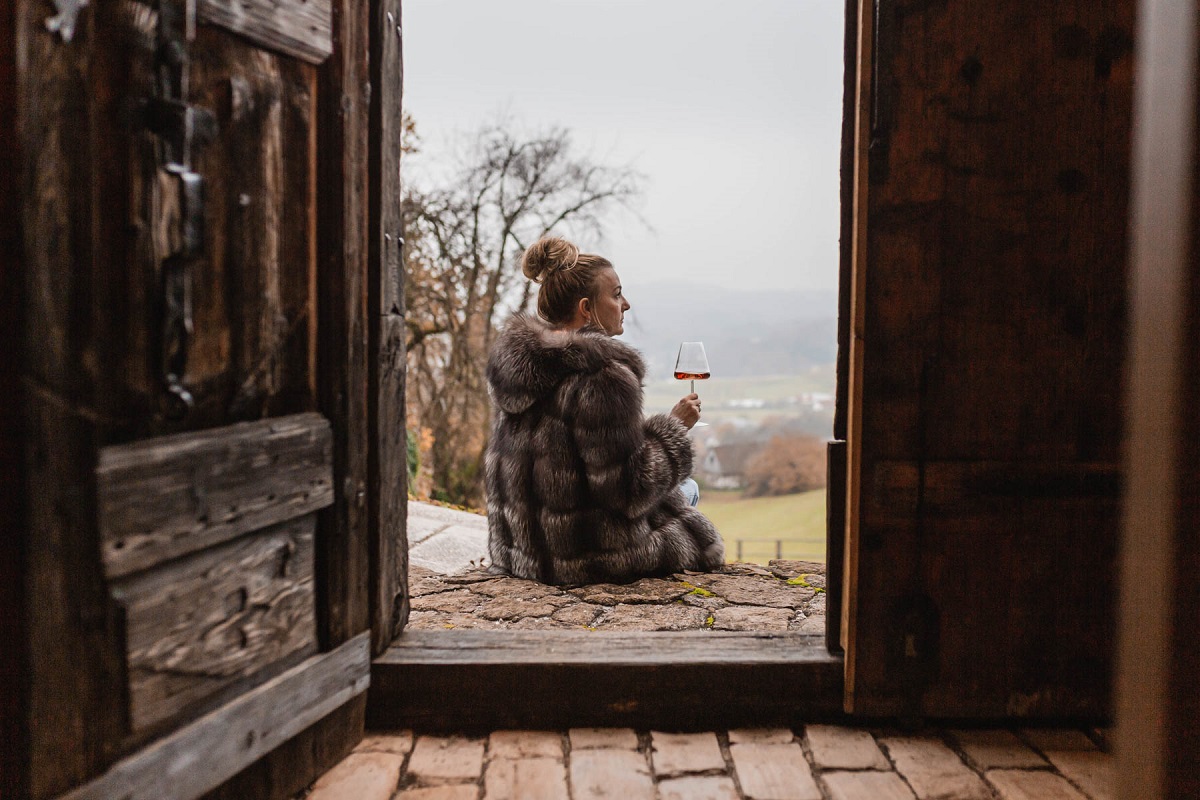 Now, I want to be completely honest, because most of the time Rogaska is associated with thermal cures for the elderly. But they're wrong! If, like me, you like discreet, calm and out-of-the-main-road (and less pretentious) places, well, it's impossible that you won't love it here!
If you'll consider yourselves to be relaxed enough and willing to come by some new faces, in less than 15 minutes you'll reach Olimia and the Wellness Orhidelia. It isn't as discreet, but it is nonetheless a very nice place.
And now, for the big news. Your MissClaire is very interested in your wellbeing and has dared to create a small offer tailored for you!
From January 3rd, 2022 to February 11th, 2022
Atlantida Boutique Hotel *****
Overnight stay with breakfast

(min. 2 nights/person)

DOUBLE BEDROOM – Superior
79€
DOUBLE BEDROOM Deluxe
89€
A FREE DINNER JUST FOR THE "MISSCLAIRE SENDS ME" CUSTOMERS.
All this is because I want you guys to have his experience. In order to judge, you have to try and I'm sure that after having spent a few relaxing days in Rogaska you'll forget about all the rest. Well, just for a bit…but it's all gain.
See you soon, my friends, and happy new year!