I want to keep telling you about the places I've recently visited in the mountains of Carinthia: if you've missed the first part of the tale, don't worry…here's the link for you!
Here, in the heart of the High Tauern National Park, Mallnitz is the ideal destination for those who look for a direct contact with nature, both in summer and winter. It's also easy to reach! Is just one-hour drive away from Villach, but you can also take a train, which will stop at the ICE station in Mallnitz-Obervellach. A gem at a 1200-meters altitude, Mallnitz is the ideal base where to stay in order to go visit the National Park or to hike and ski on Mount Ankogel, the symbol of this area, that is 3250 meters high.
Here I am, in this gracious village, where the houses look like Lego constructions: I walked around the small and quiet city center, observing the calmness of this place, deeply breathing in the crisp air… and what amazing views! If you love the real mountains, the uncontaminated ones, out of the classic touristic paths, Mallnitz is perfect for you 🙂
There are many places where you can spend the night, but I wanted to try a new facility: yes, for the second time in my life, I stayed at a campsite! But now, contrarily to staying in a tent in Croatia like I did when I was twenty (you already know this story), at HOCHoben I've decided to stay in a chalet! A small two-floor house, at the edge of the woods, where we didn't need anything more that what there was: two bedrooms, two bathrooms, a huge shower and a sauna that faced the mountains, an open space living room with a wood-burning stove, a kitchen, a dining room, windows facing the snowy mountain tops and a huge terrace! The cherry on top is that the breakfast is served directly into the chalet at 7.30 and it'll come in a thermal box. Wonderful.
You're obviously wondering what does all this have to do with camping? Hear me out. The chalets are part of a way bigger facility, which is a campsite that opened in December 2019. They have 95 parking spots of different dimensions, columns that allow you to watch satellite TV, to have water, electricity and Wi-Fi. In the main building, besides the reception, you'll find a bar where they also serve breakfast, a restaurant that serves both traditional dishes and vegetarian options, and then a laundry room, private bathrooms (key-locked), covered showers for dogs, an area to wash your dishes, a ski and ski boots heated deposit, a track for little sleds with a small automatic ski-lift…and I'm not done! The cross-country ski track is nearby 🙂 and for those who love skiing, there's a chance to get to the track by shuttle. Are you keeping up?
In Mallnitz they didn't leave anything to chance. They also have thermal baths (renewed only two years ago), which unfortunately I wasn't able to visit as they were closed…but know that the entrance is free to the campsite's residents.
If you're not the camping type and the chalet is too expensive for your pockets, you also have the chance to stay in the mobile houses, which are a bit smaller but can accommodate 4 people in two bedrooms, a kitchen with an open space, a bathroom and a small patio.
Well, I think I've told you everything about the HOCHoben campsite, so I'll continue by giving you some information on how to pass your days around here.
As I was saying, for those who love skiing, here are many facilities to do so: I went skiing on Mount Ankogel, where two cable-cars will take you up to 2.626 meters…do I have to tell you what a view awaits you? Well, if I have to be honest, I went up there in a stormy day, which is why I couldn't enjoy the view…but, there's always a but, this circumstances gifted us with private tracks for me and my son, no queues at the ski-lifts and a wonderful snow! You have to see the positive side, don't you?
In summer, they have a good offer around here…I'll have to come back to document you. Remember that in the summer, you can enjoy the Alpe Adria Trail: its 416 kilometers throughout Salzburg's region, Carinthia and Friuli-Venezia-Giulia, come up here as well.
What do you say, do we dare going to the High Tauern National Park? This park, with its 1.856 square kilometers, is the biggest protected area in the whole Alpine arc: the different altitudes, from the valleys to mountain peaks (that go up to 3000 meters), allow much biodiversity. This area is home to many plants and wild species that originate from the central-Asian tundra, the Arctic and even from southern Europe. Here are 10.000 species of animals, 1.500 kinds of plants, many glaciers, several glacial streams, small mountains lakes and breath-taking views.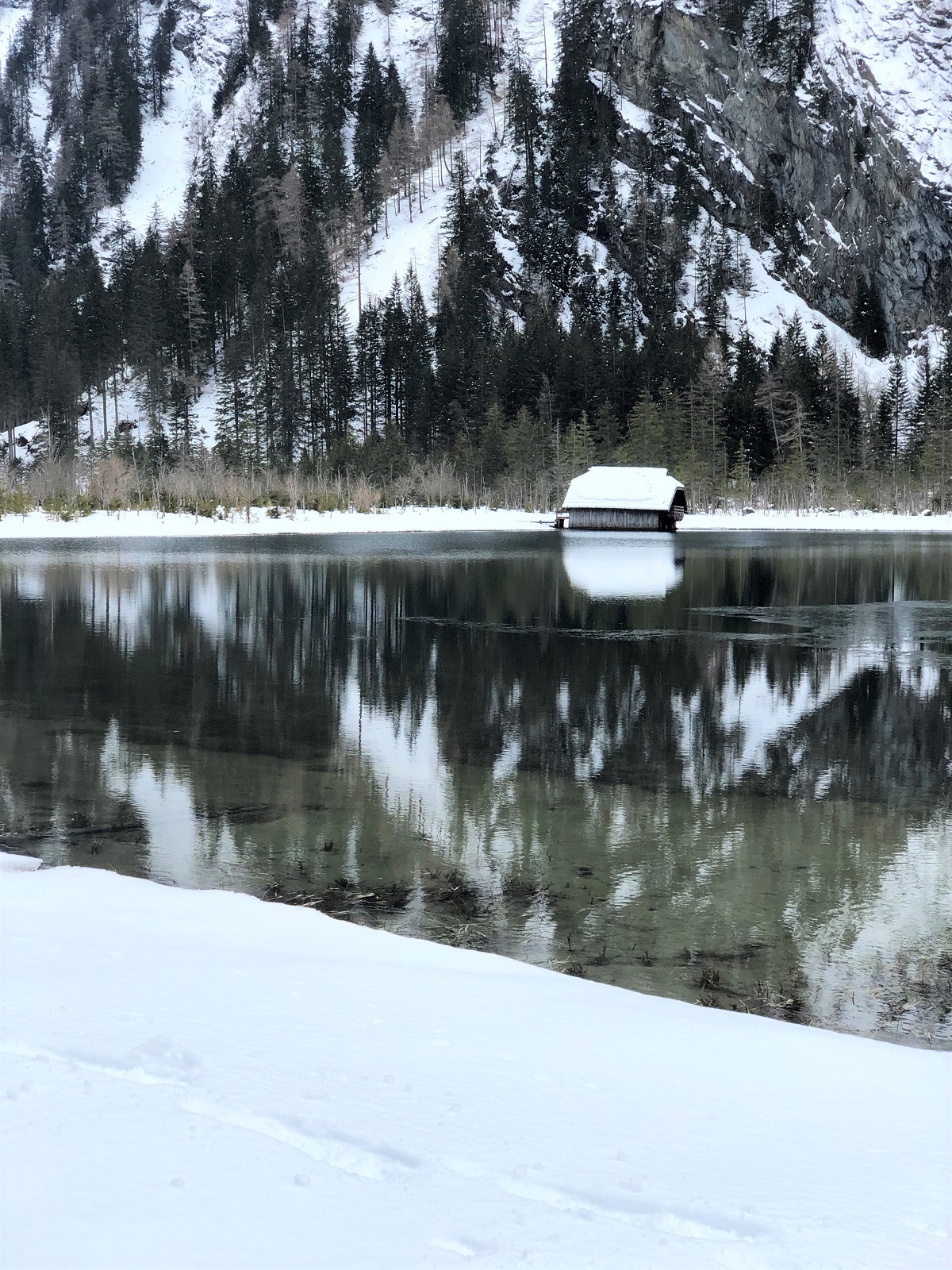 I was so lucky to snowshoe in the fresh snow with a nature guide, discovering this mesmerizing area that left me open-mouthed.
The sound of snowshoes sinking in the snow, the unbroken silence, the mountains that rise up high above my head, the rhythmical breathe of fatigue…everything paid off, my friends. To live an experience in direct contact with pure and uncontaminated nature, really is something magical.
I hope that I've stolen you attention for 10 minutes and that I managed to take you with me in this enchanting place, where time seems to have almost stopped. Where nature hugs you and lulls you, where you forget about life's rush and manage to immerge in a brisk bath, made of pure wellness for body and soul.
How beautiful!