I'm at the airport, waiting to return home, and I'm so thrilled about from my last experience that I can't wait to share it with you… and so, as I wait for my flight I start writing!
Everything started by chance, during a boring rainy afternoon. Overcome by an irresistible urge to leave, I turned my computer on, and in search of an inspiration, I looked at travel and last minute holiday websites. On Lookals a marketplace for tourism in Italy and in the world, I found what I was looking for…a paradise where I could relax.
Said and done! Two days later I was travelling. My destination? An island in the south, where the weather is warm. No, I'm not going to Spain and not even to Greece. I'm going to Sicily!
Usually I don't like organised tours, I prefer travelling alone, so I can be independent and feel free to do whatever I like. This time though, I decided to try the experience of an organised tour with fixed stops. I chose to be guided, so as to stay well away from any form of stress. Four days on the go between breeding structures, farm houses, hiking, and cycling completely immersed in a hidden Sicily, off to discover some unknown places. All in the province of Ragusa.
The first stop was a plant nursery in Valentino. An ex manor farm of 10.000 square meters, built 25 years ago from nothing and lead and managed by a family. It houses an unimaginable quantity of succulent plants, from the small ones in the nursery to the "mother in-law's cushion", that were among the first to take place in the farm and are now more than grown up.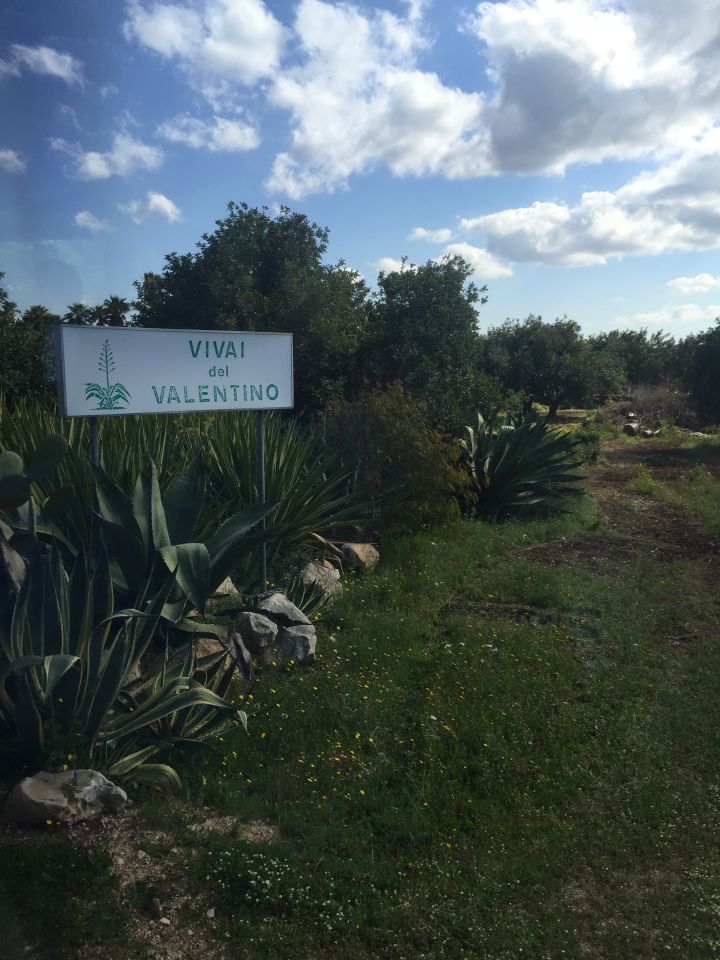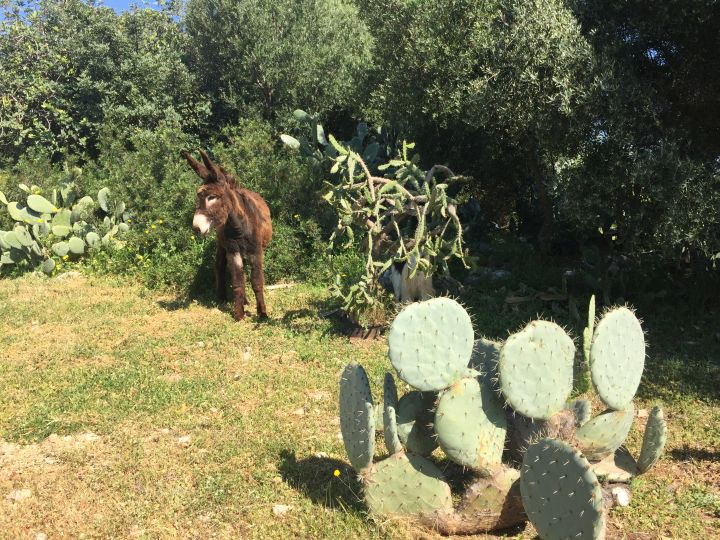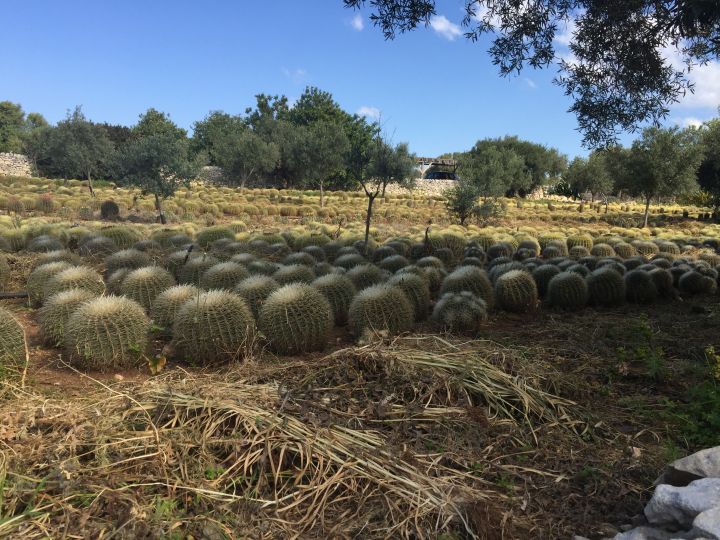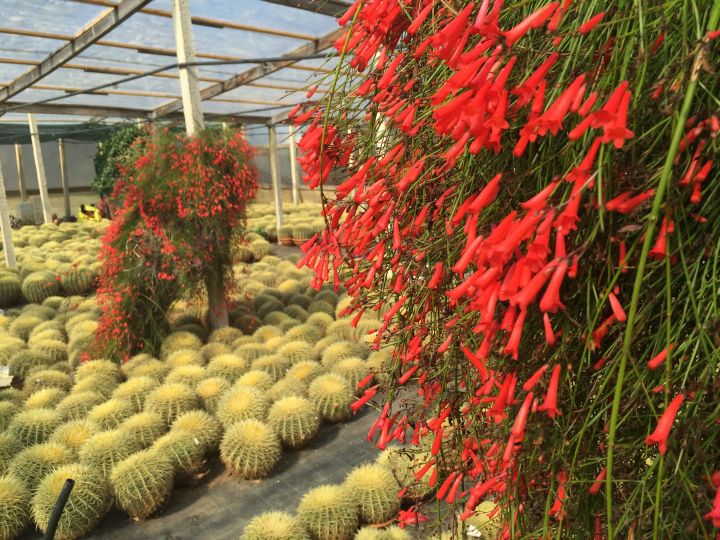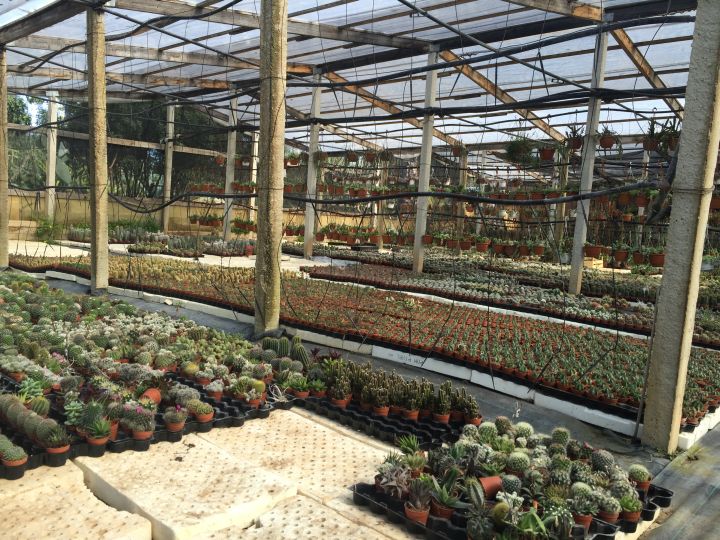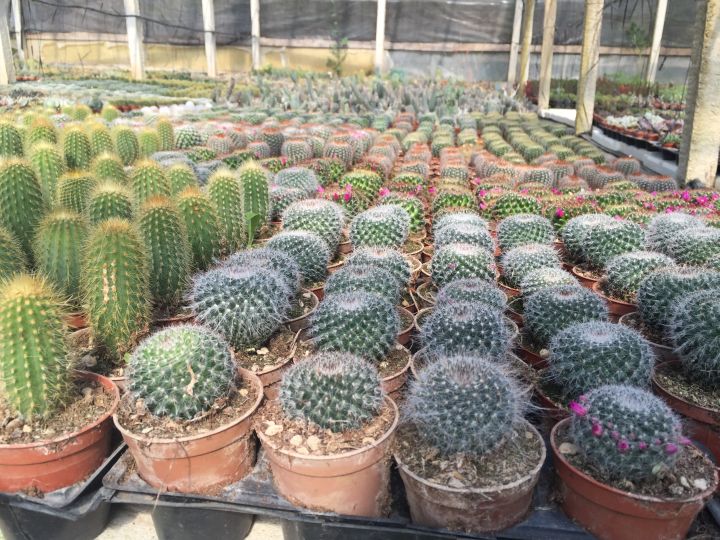 Beside the plant nursery there's the manor farm, restored to peak thanks to a fabulous b&b! Only a few rooms but completely refurbished with salvaged material and exceptional stylish furniture. There's also a wellness center with an outdoor swimming pool for hot summer days.
The owners also produce oil, marmalade and other typical food from the area. Valentino's nursery definitely seduced me.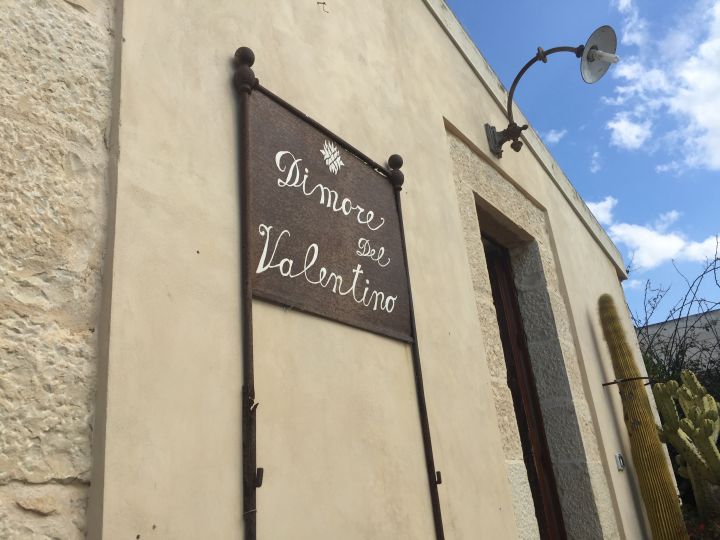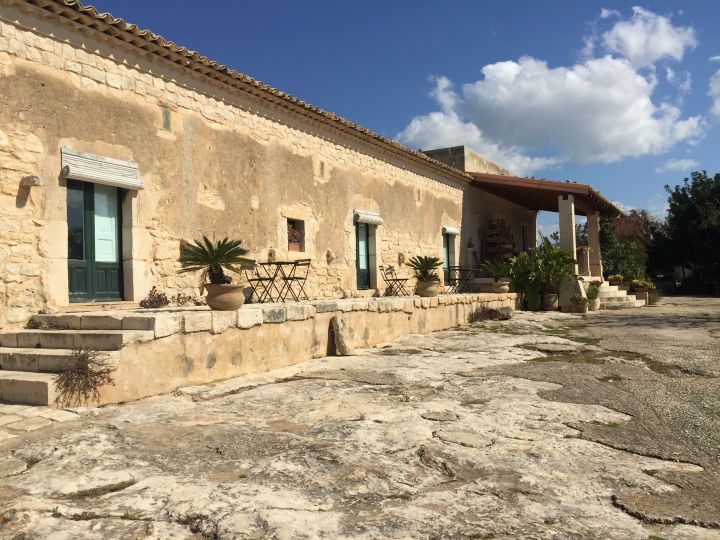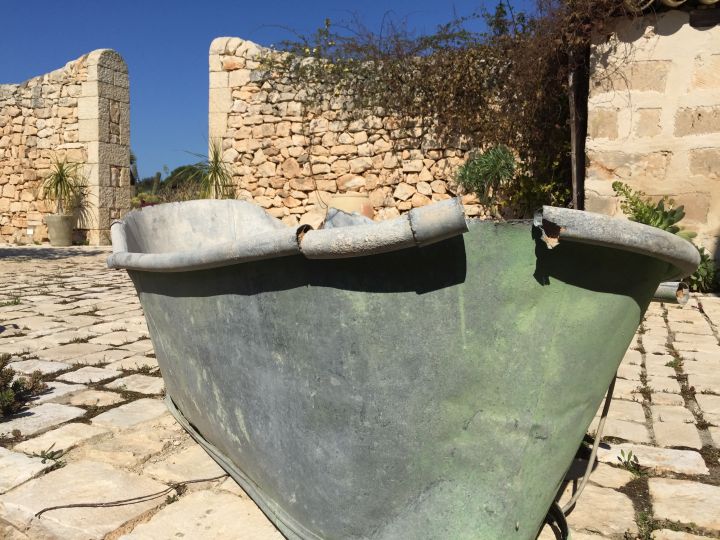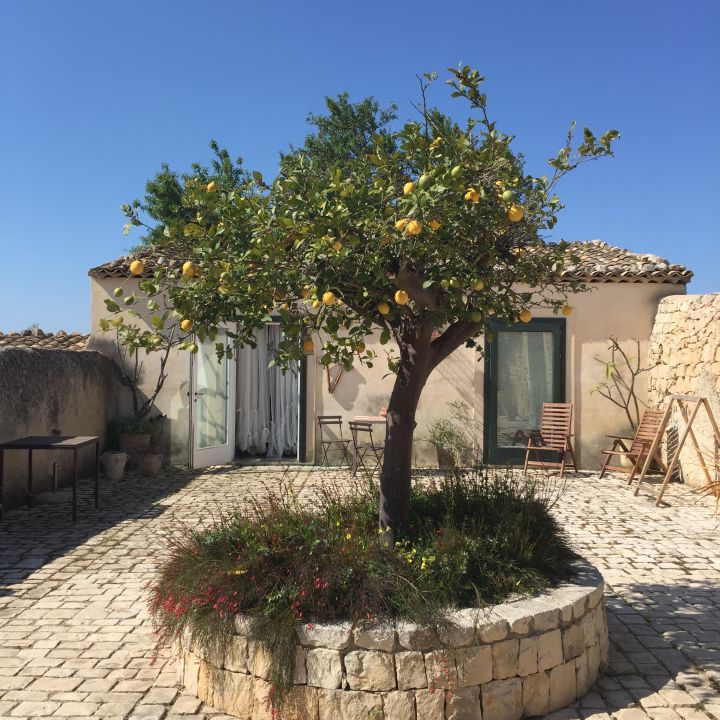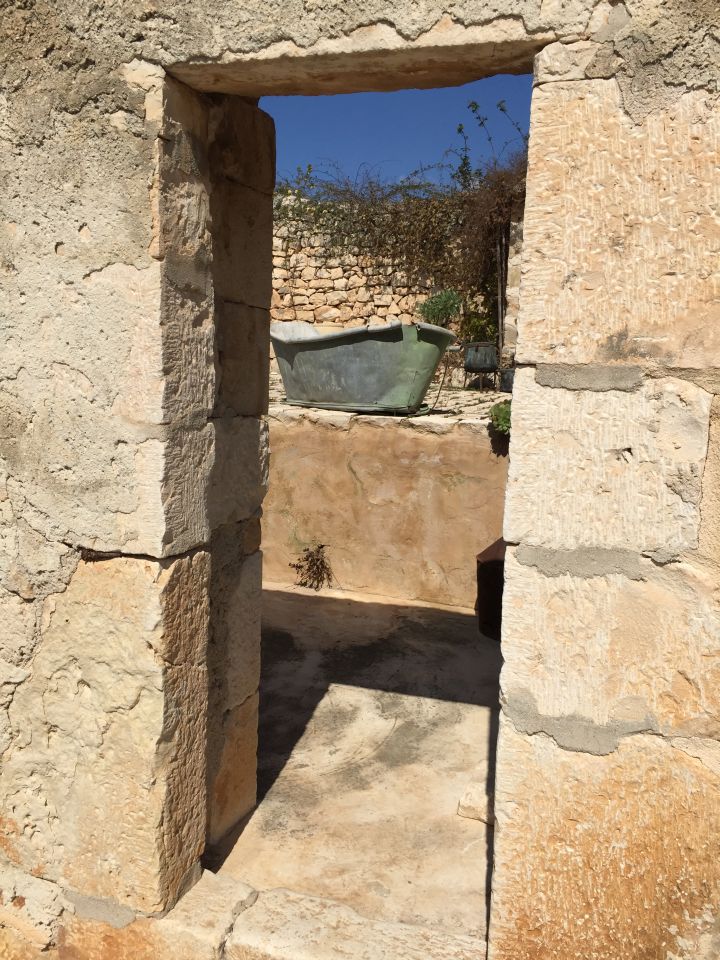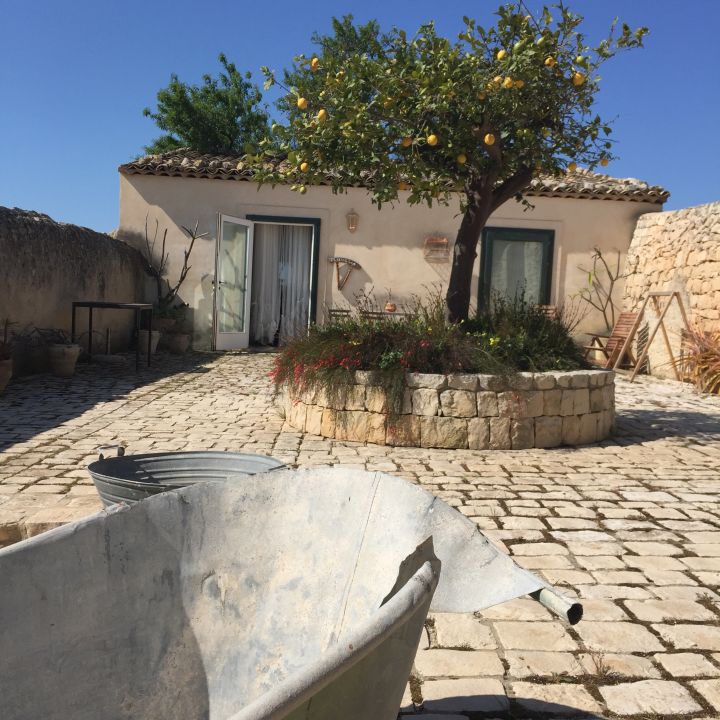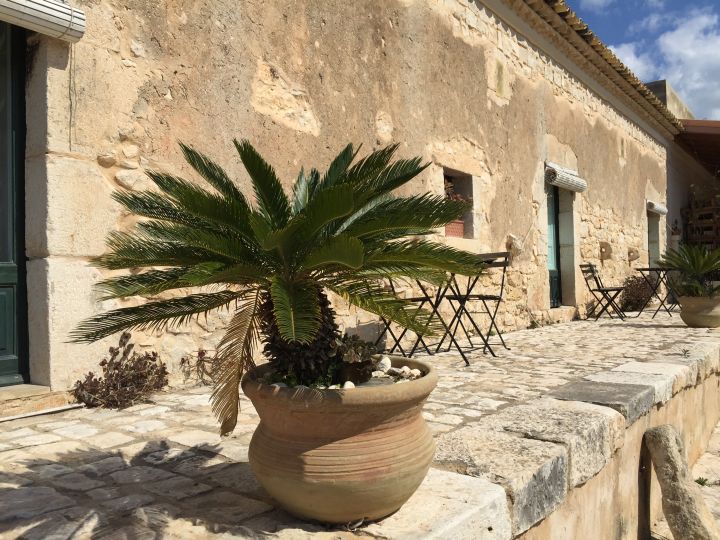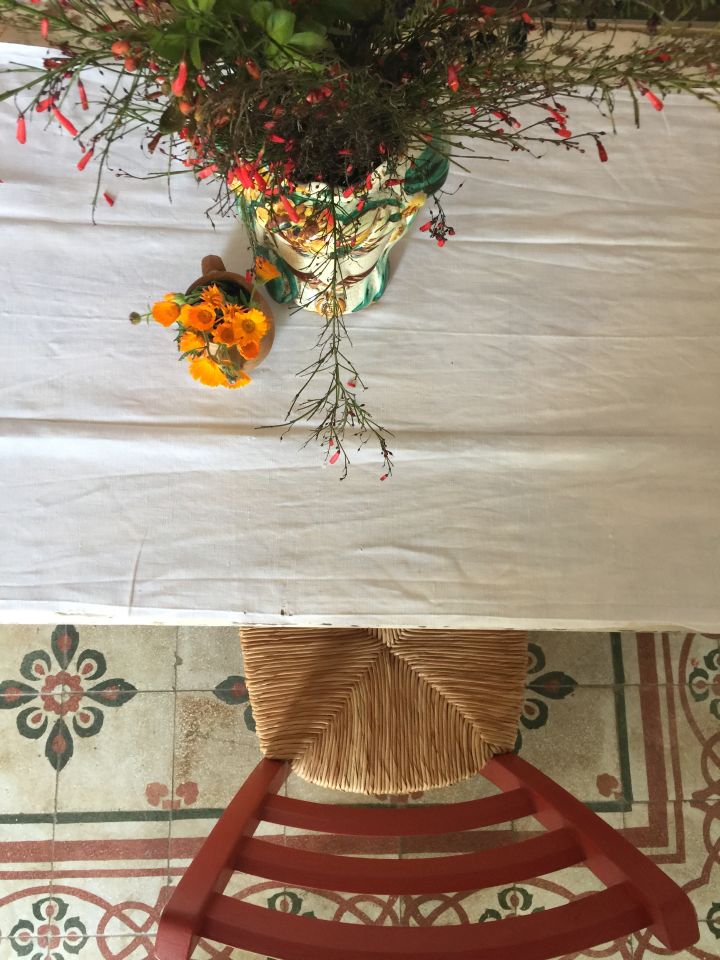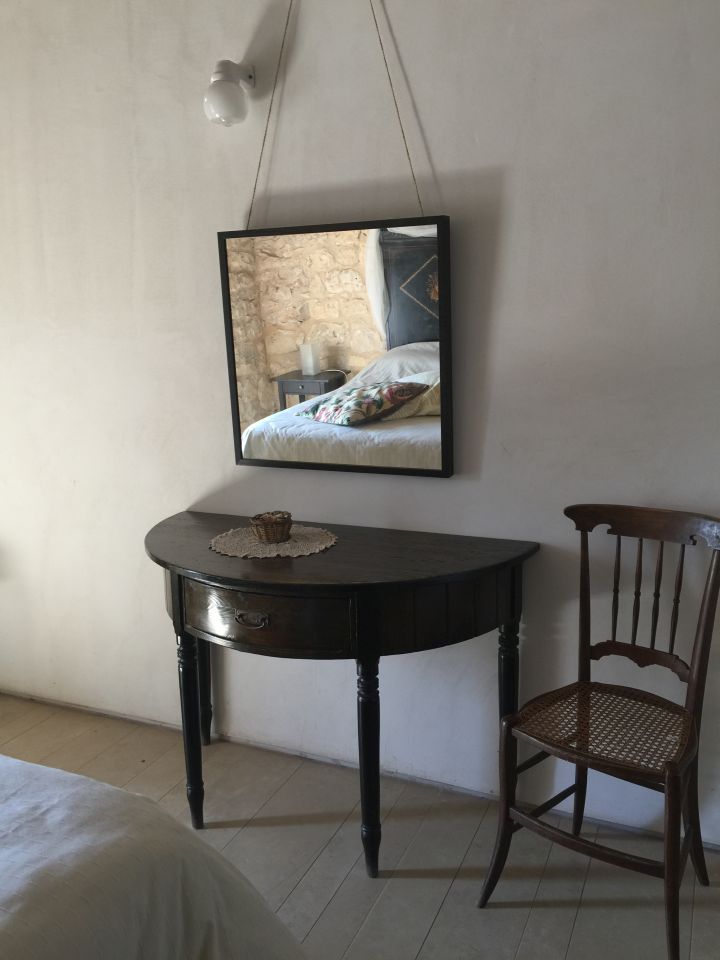 After a few pleasant hours spent on the farm it's time for a ride on mountain bike. I'd never have thought it could be so much fun, I even asked Davide (out tour guide): "Is it already over?" like children on a merry-go-round I would have liked to keep going for hours and hours! From the natural reserve of Randello, passing by Punta Braccetto, down to the beach of Punta Secca, we passed through incredible places. Cliffs immersed in an uncontaminated nature, an explosion of colours, an embrace of emotions! The gradual light-blue of the sea that meets the pale blue of the clear sky; the beaches of white sand that alternate with the reddish rocks of the coastline; a soft green carpet from which here and there some succulents pop out with bright pink flowers. The perfume of thyme crushed by the wheels of our bike is almost intoxicating. It's difficult to describe in words all the beauty that surrounds me…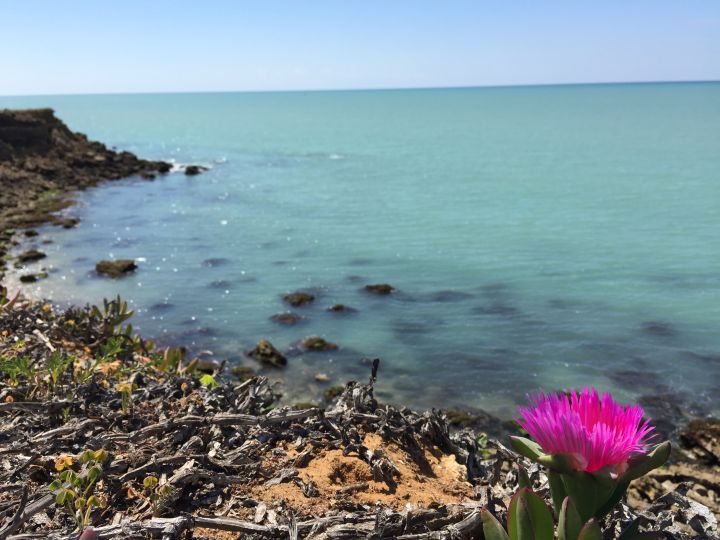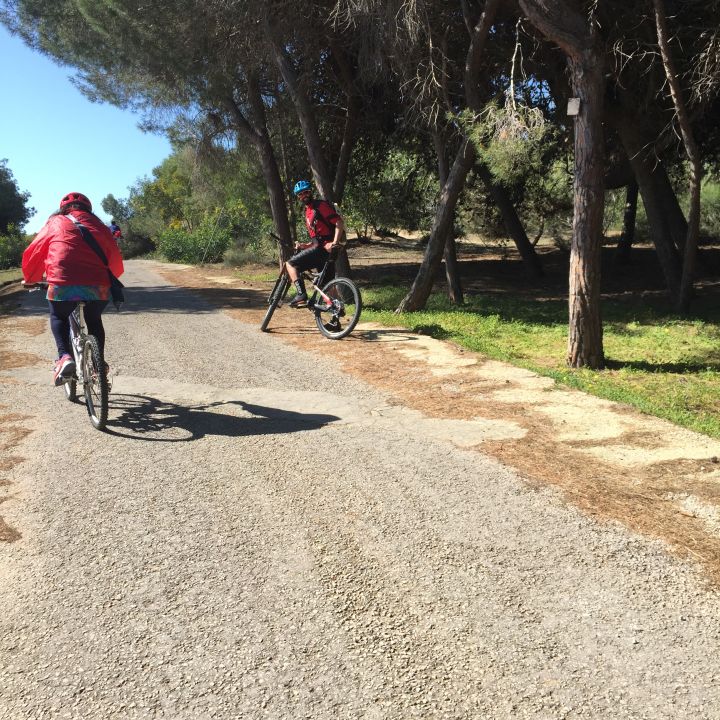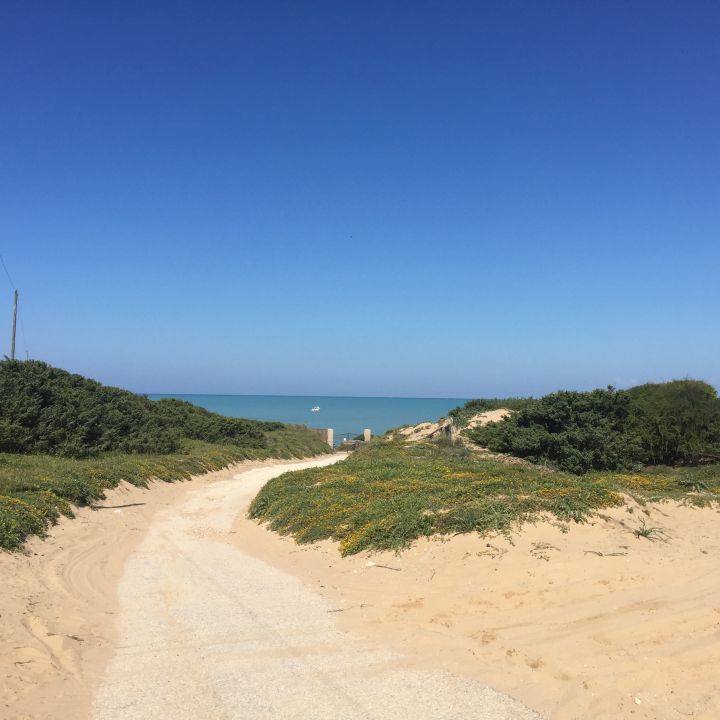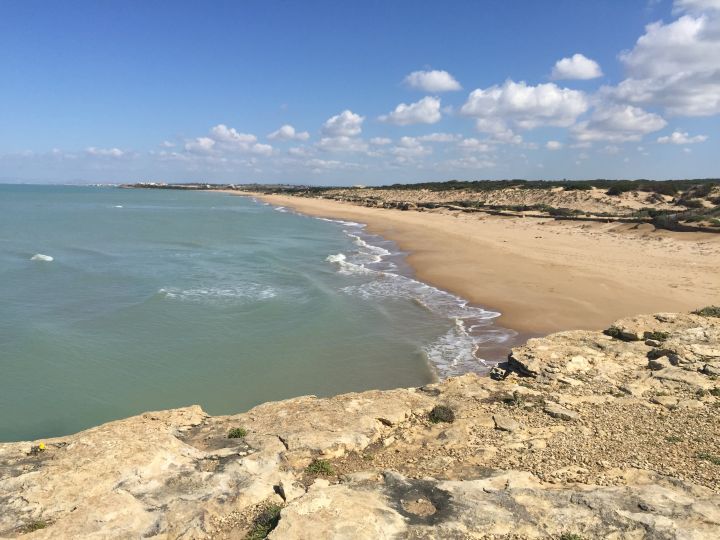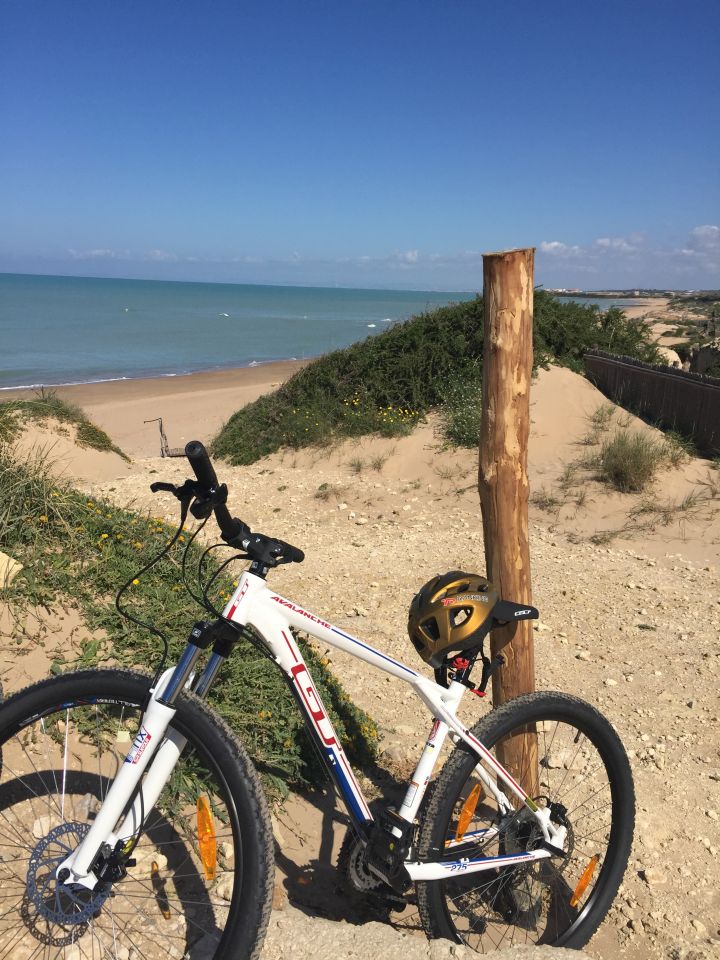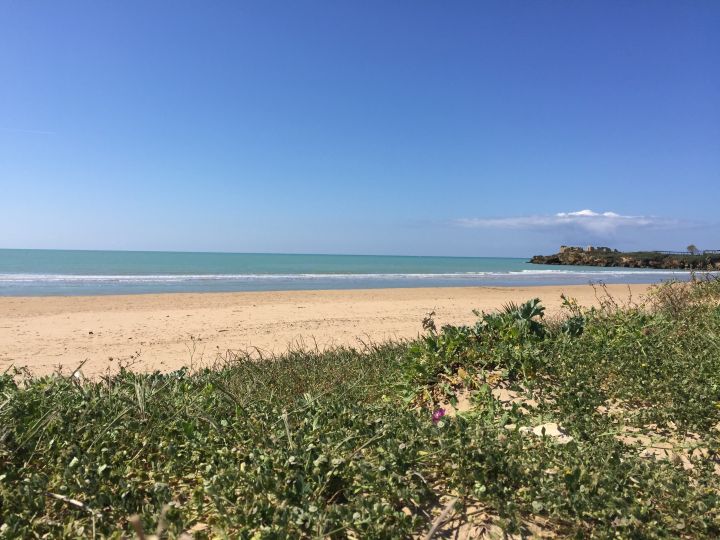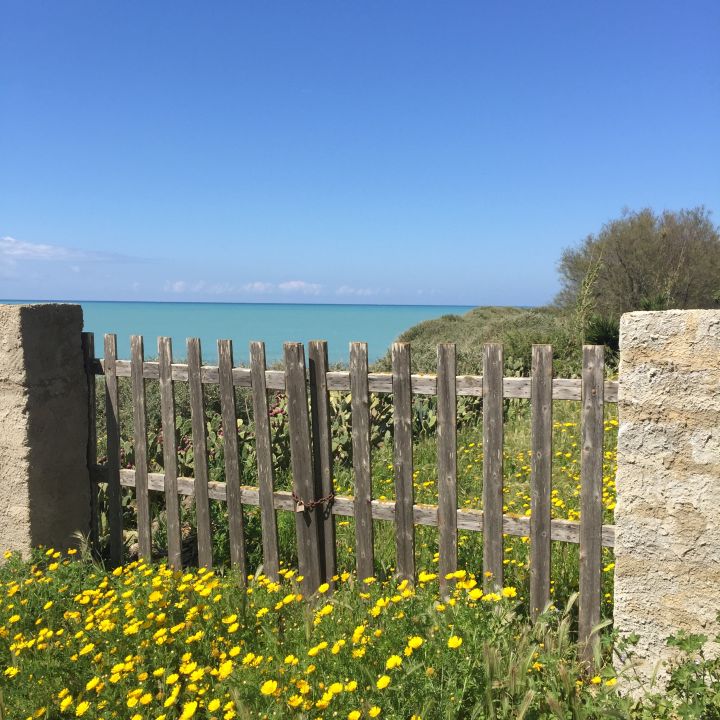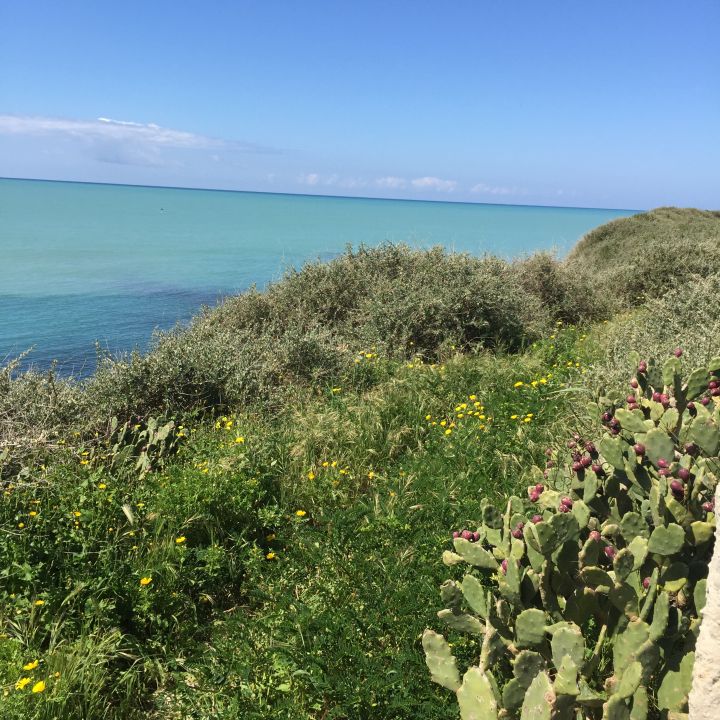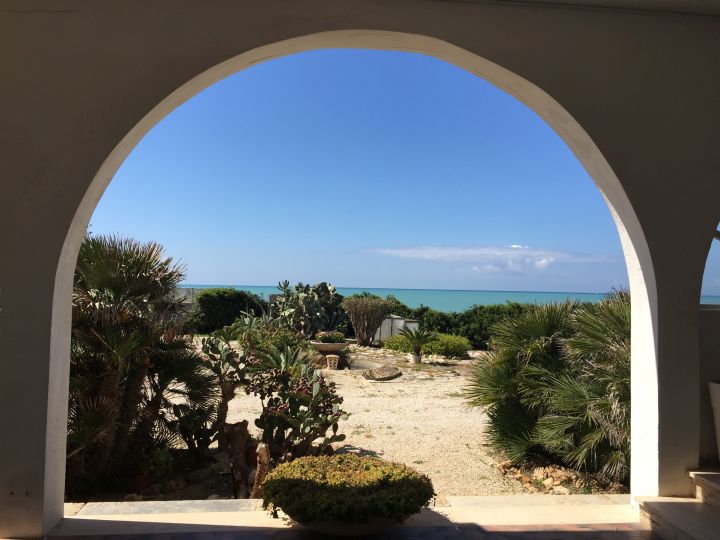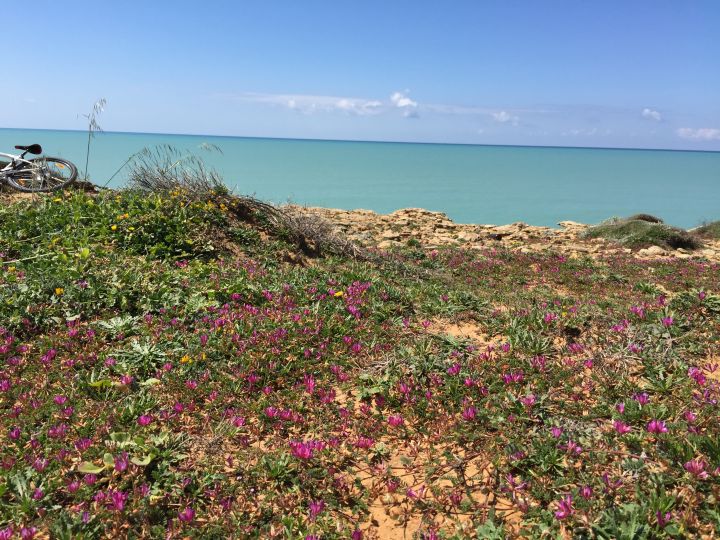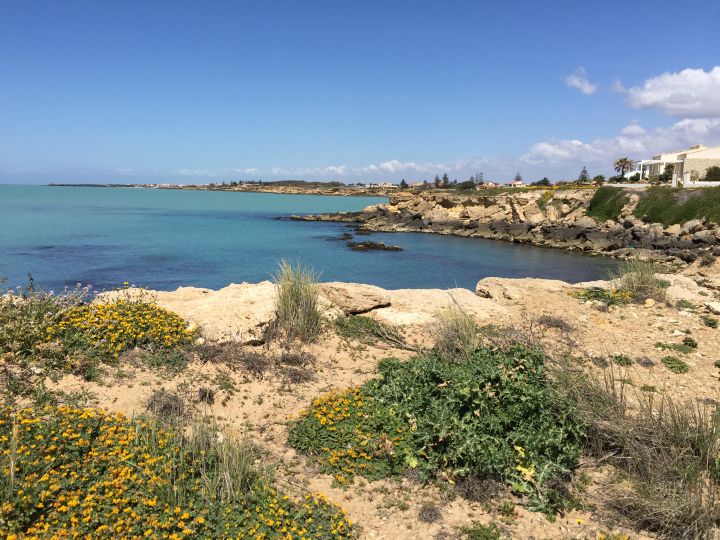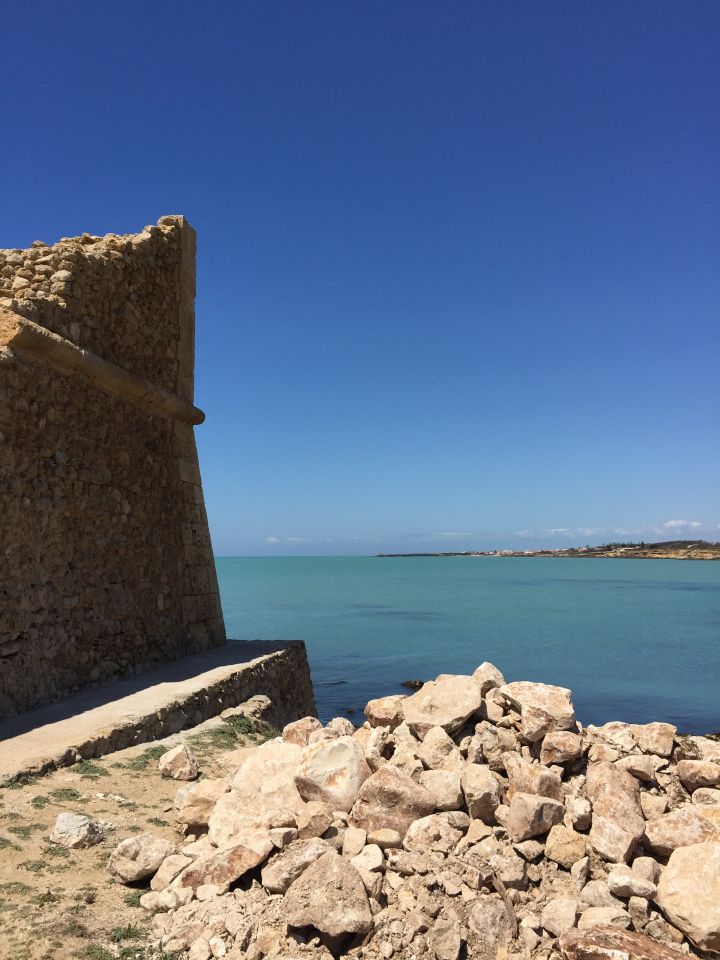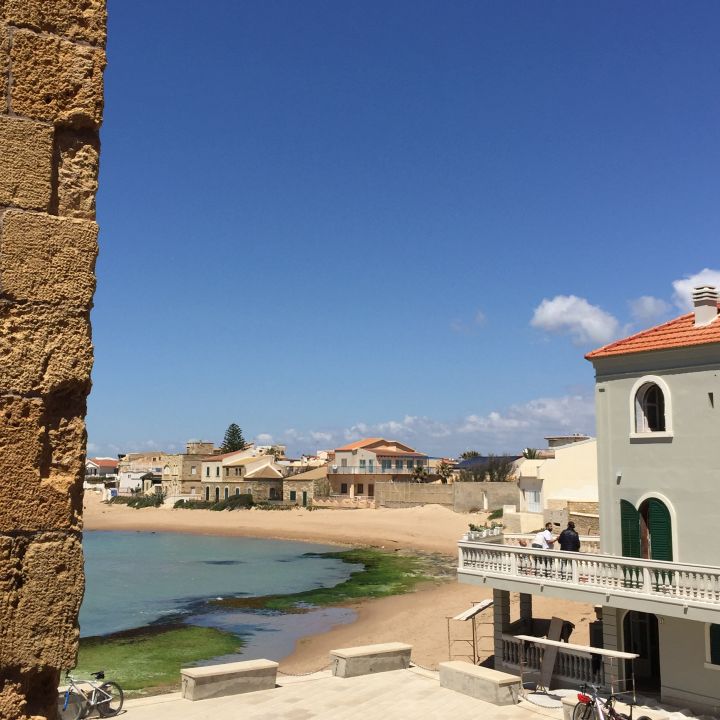 And while my mind gets lost… something brings me back to reality! They're announcing the departure of a flight… oh dear, it's really late…I hope it's not my flight (because I didn't hear it!)…I close everything and run, I'm sorry to leave you now, but I really must go … but I promise that at home I'll carry on with the story of my trip. So keep following me!