I'd been wanting to visit Rogaška Slatina for a while, a small town in the Slovenian area of Styria, famous for its crystal, the Donat mineral water and the food delicacies of these hills: wines, tasty food and vegetables from small plots (but I'll tell you about this in another article).
This long weekend was the perfect moment for a mini break at the a five star ATLANTIDA Boutique Hotel, which opened last year after a long reconstruction to modernize the original building (from 1934) making it also a little larger.
This time my son Giovanni joined me, because every time he hears the word "swimming-pool" he's already got his bathing-suit on, his flip-flops and a towel ready!
The first thing I notice when I arrive is the large hall, furnished with red and purple sofas and modern lamps hanging from the ceiling. Thanks to the choice of warm colours, the environment is cosy and welcoming. A nice Christmas tree with decorations that match the furniture and lights create a perfect festive mood, and if that wasn't enough, it's even snowing outside!
The service at the reception is impeccable and I'm told I'll definitely like my accommodation. They're not wrong: it's not a room… but an entire apartment! A foyer, a small living room with a sofa bed and a huge television, then a double room and an imperial bathroom, as well as a second smaller bathroom.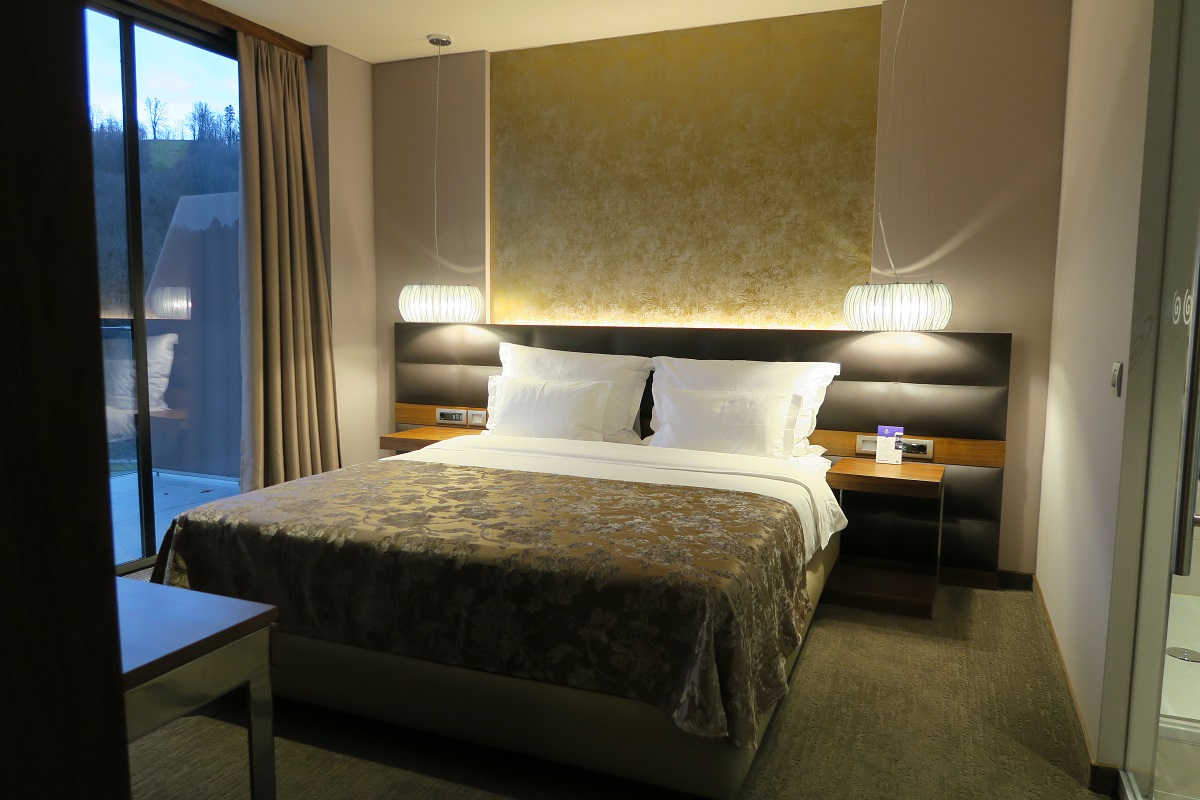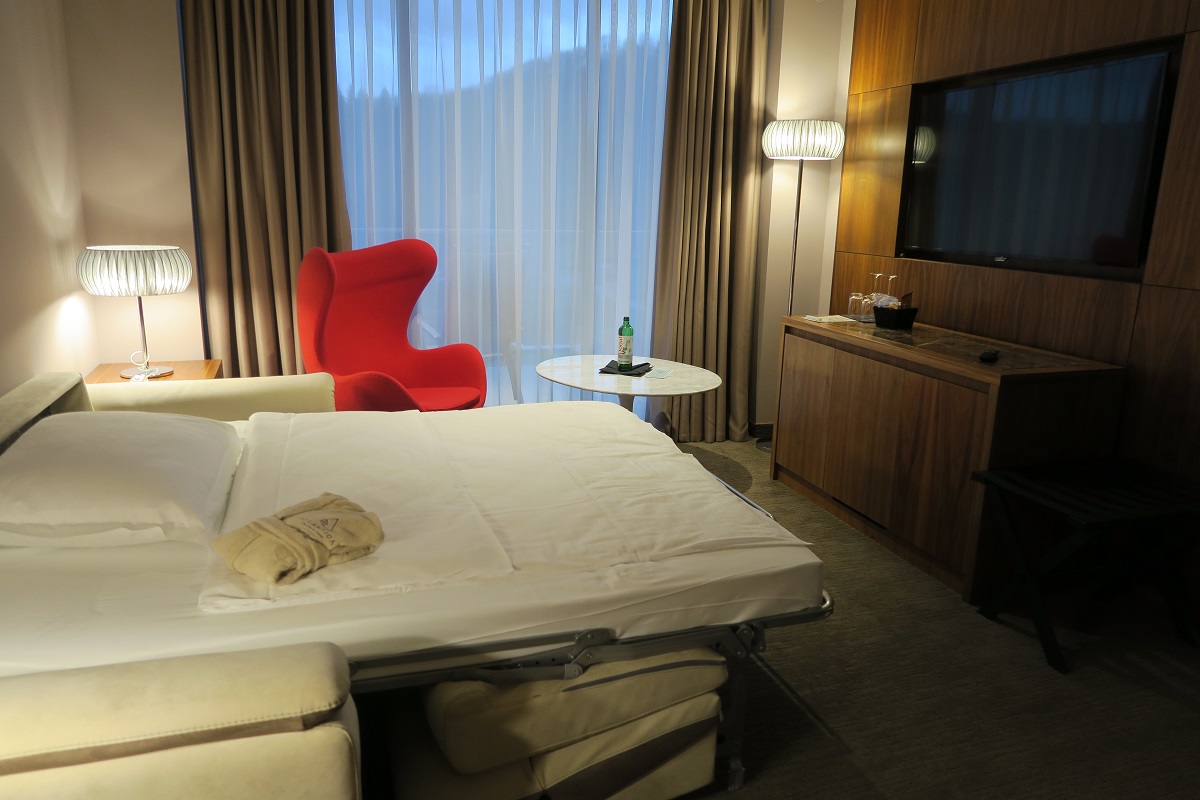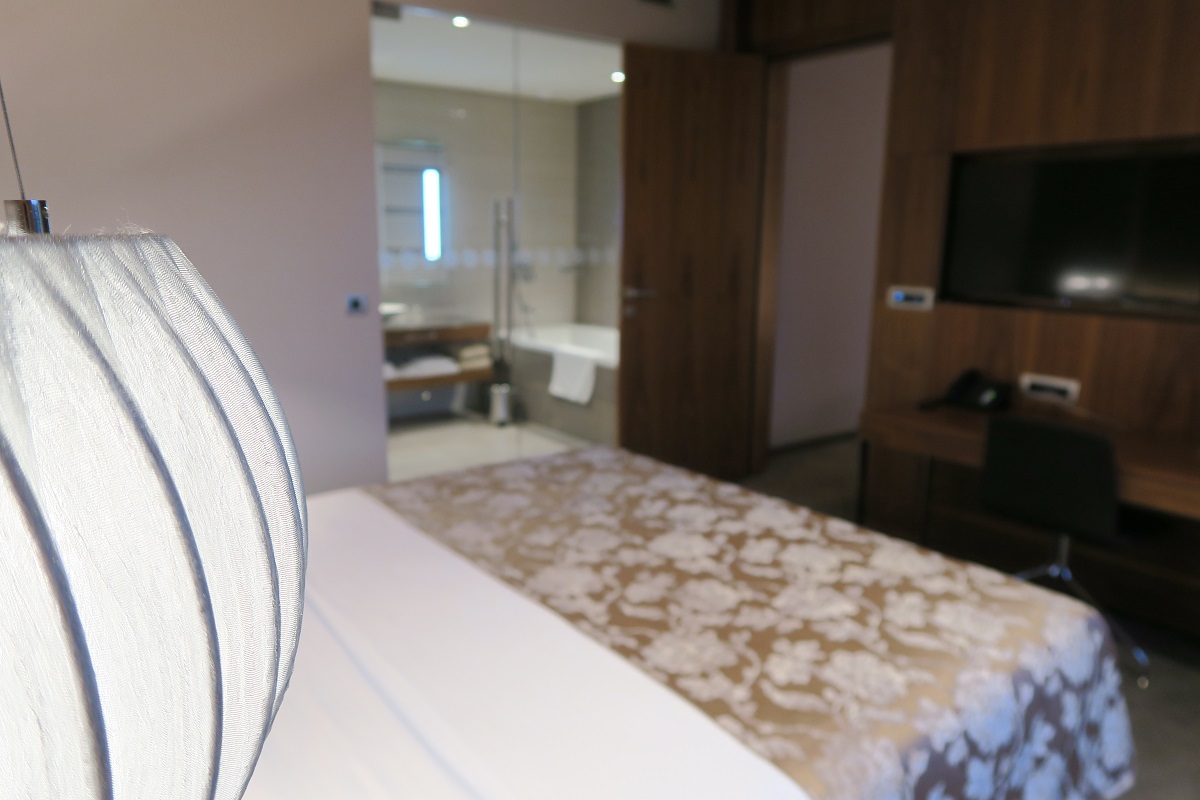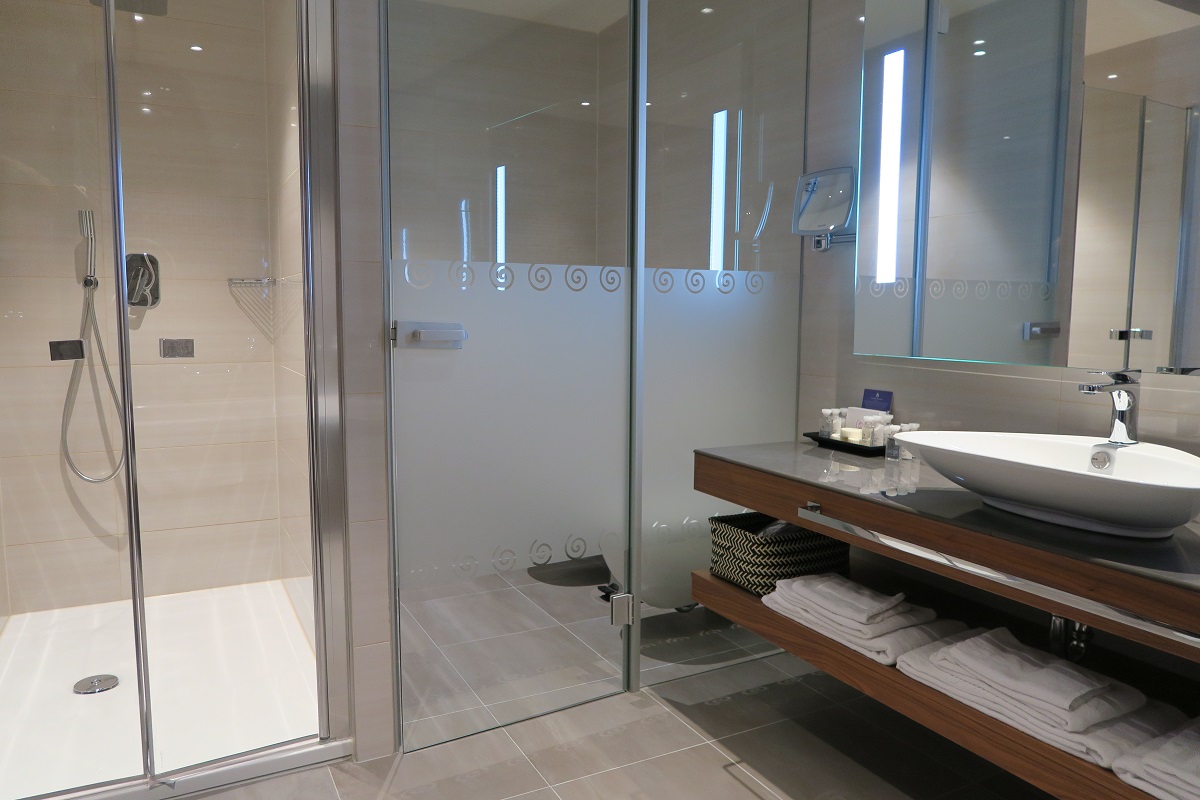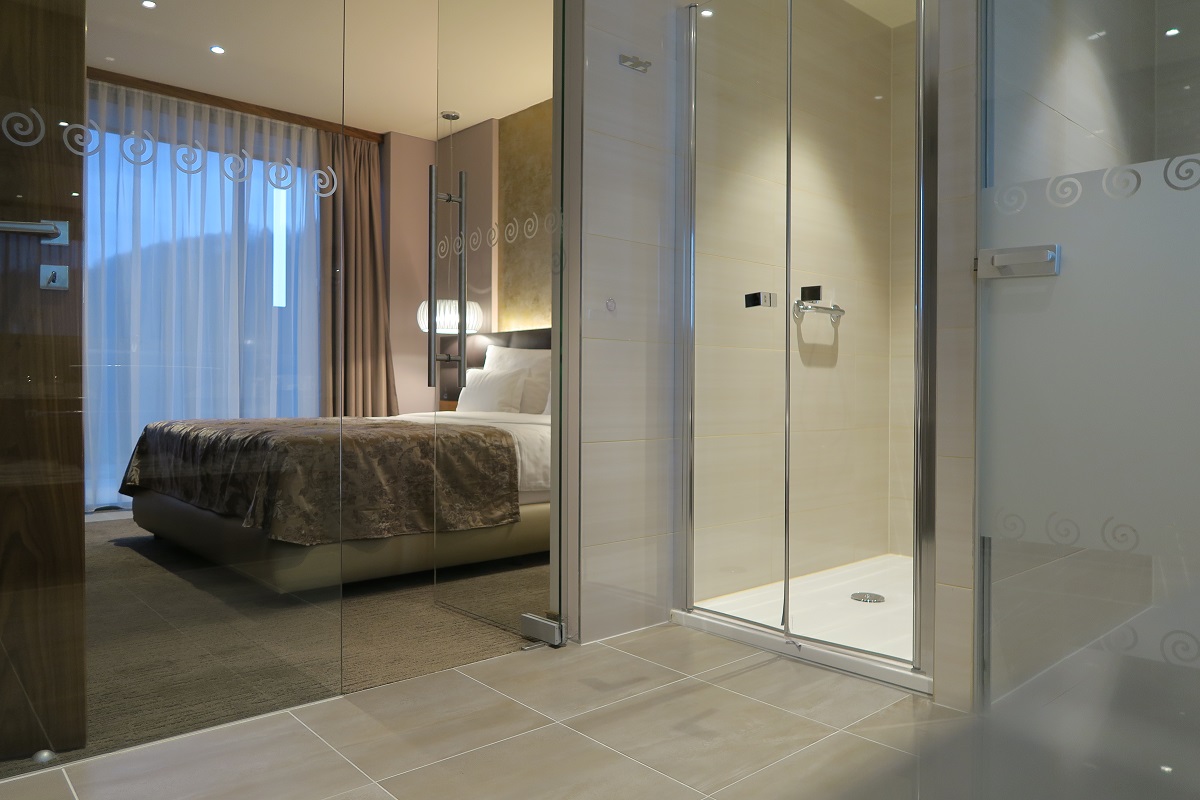 And the complimentary line is signed Bulgari!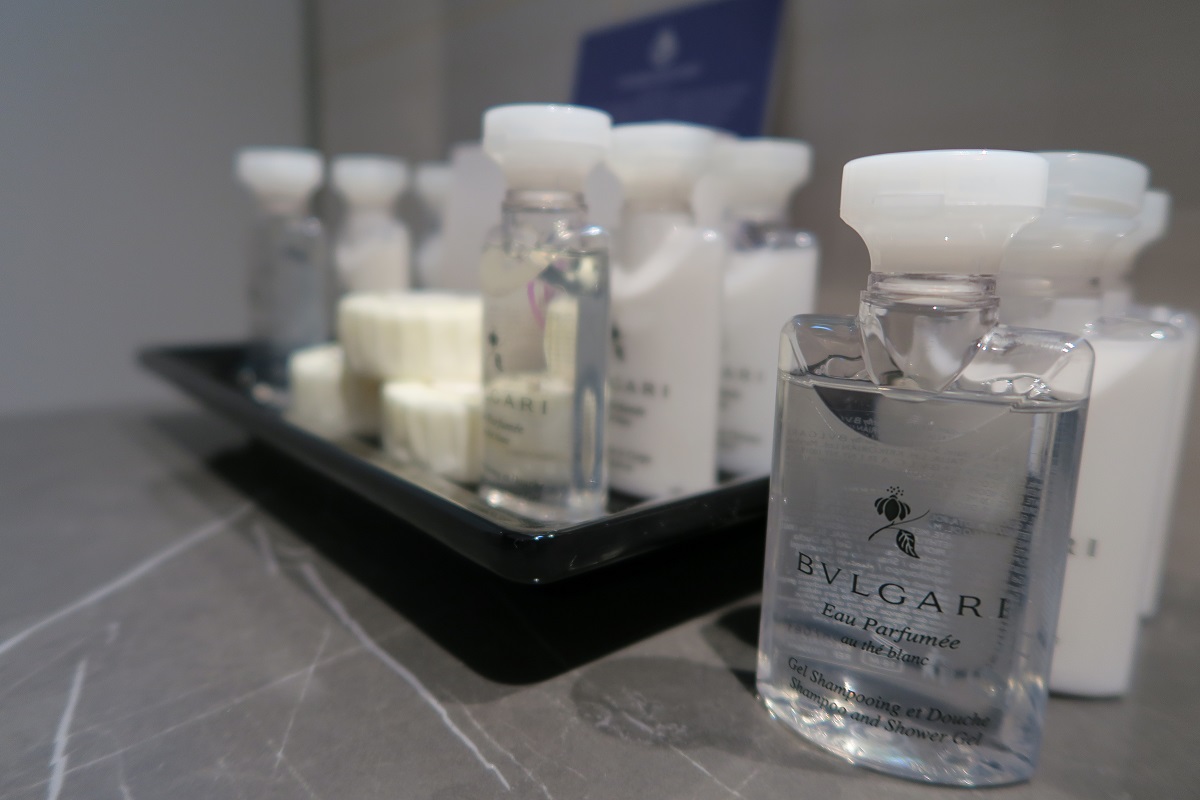 A terrace faces the hillside in front (where there's a ski lift for anyone wanting a little activity) and I imagine that when the weather is good you'll be able to sit outside on a comfortable sun-bed. But now I pull the curtains open and admire the snowfall from the large windows, as I put my bathrobe on to head straight for the SPA.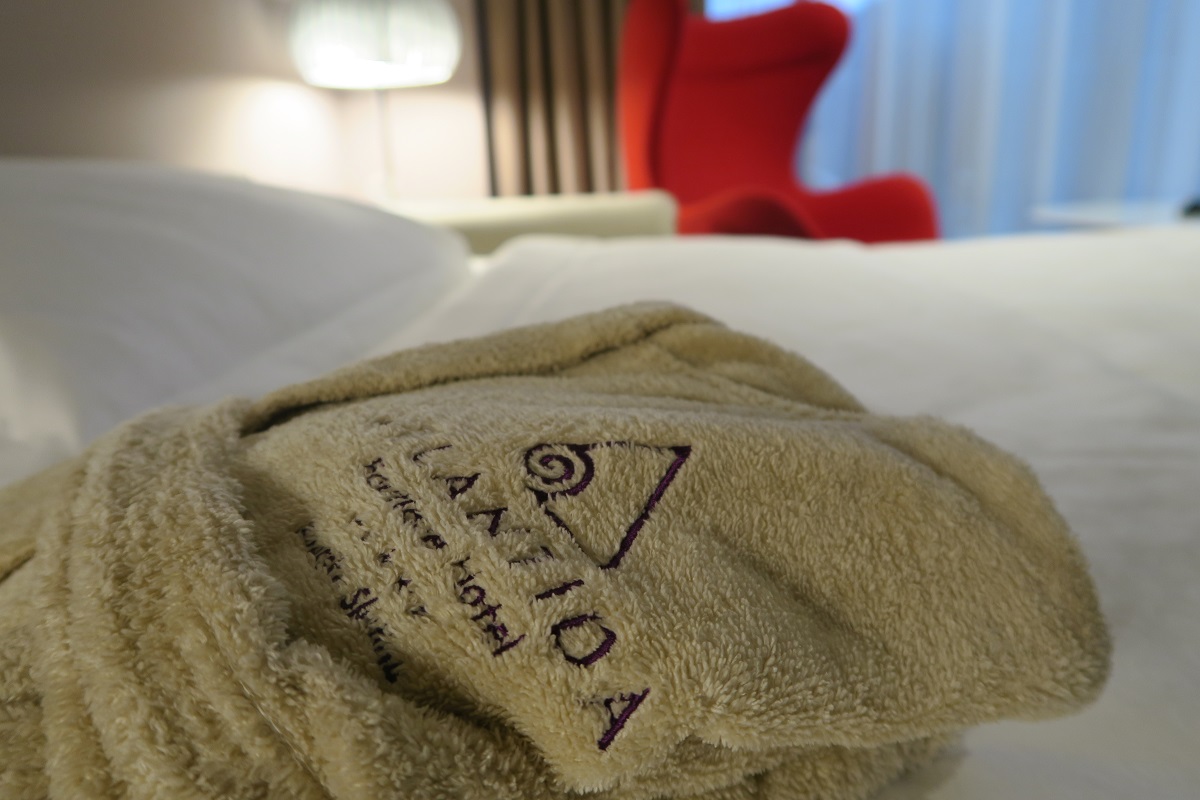 The blue illuminated swimming pool is an incredible sight, a great contrast with the colours of the pool area, where they also have a Jacuzzi and a small bar area where you can sip a cocktail or just have a coffee and admire the beautiful park from the large glass windows.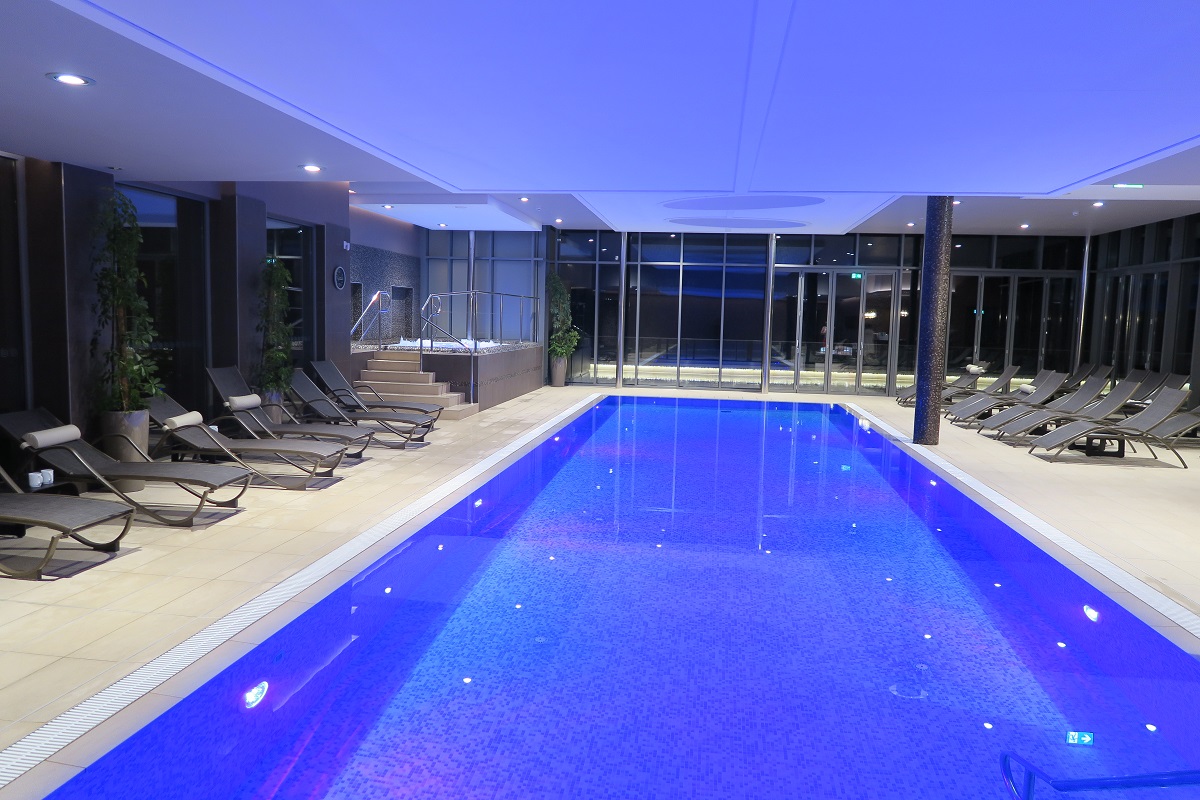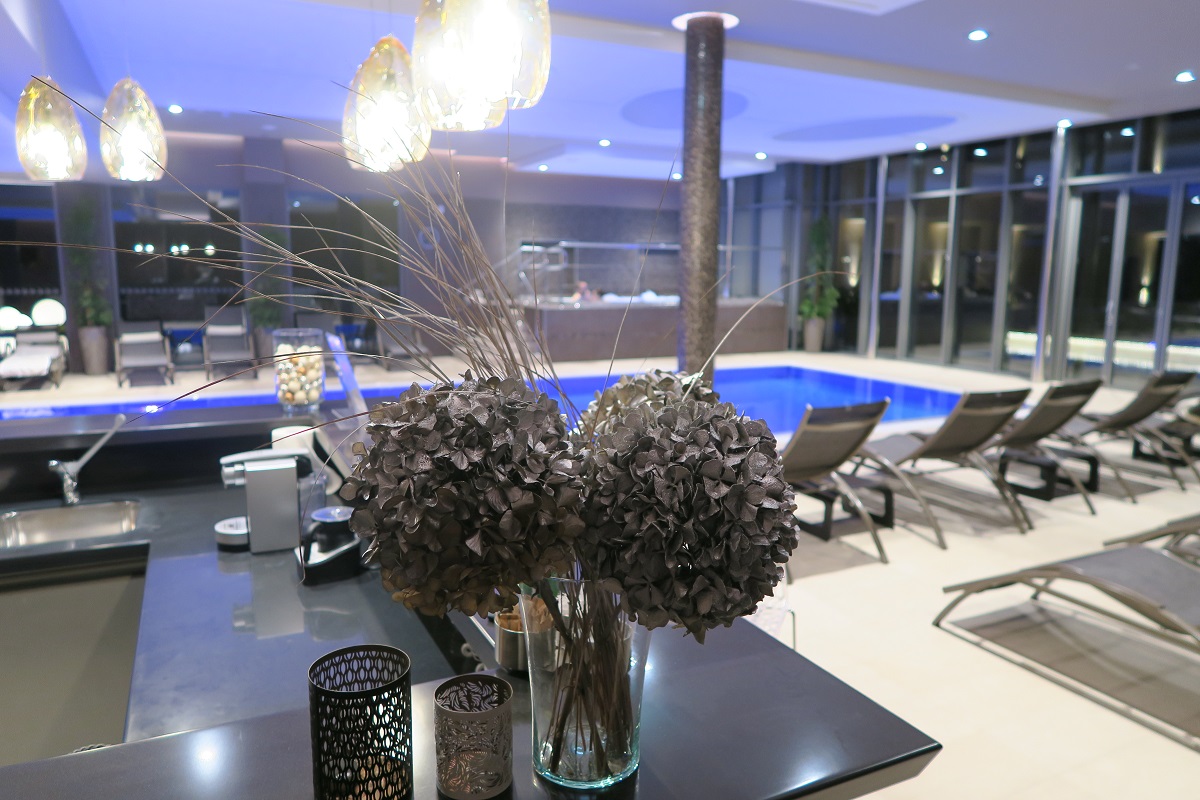 In the SPA area, they also have two saunas (with a cold tub for the brave), a Turkish bath and a relax area with a snack corner with fresh apples and warm beverages.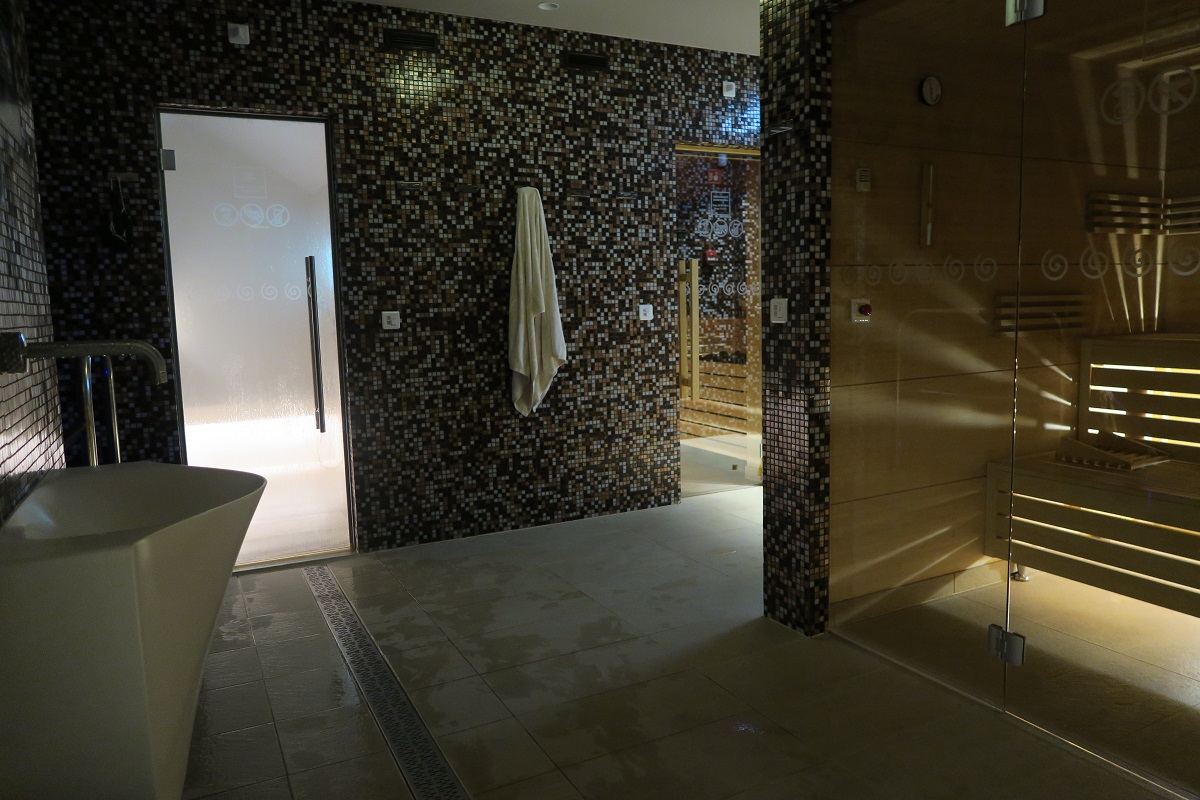 They have an excellent selection of massages and treatments: there's also a cabin for salt treatment, where for 40 minutes you'll breath sea air and where you can change the lights for chromo-therapy. It's perfect to purify your lungs. After all, Rogaška has been well known for its health benefits since the period of the Hapsburg empire!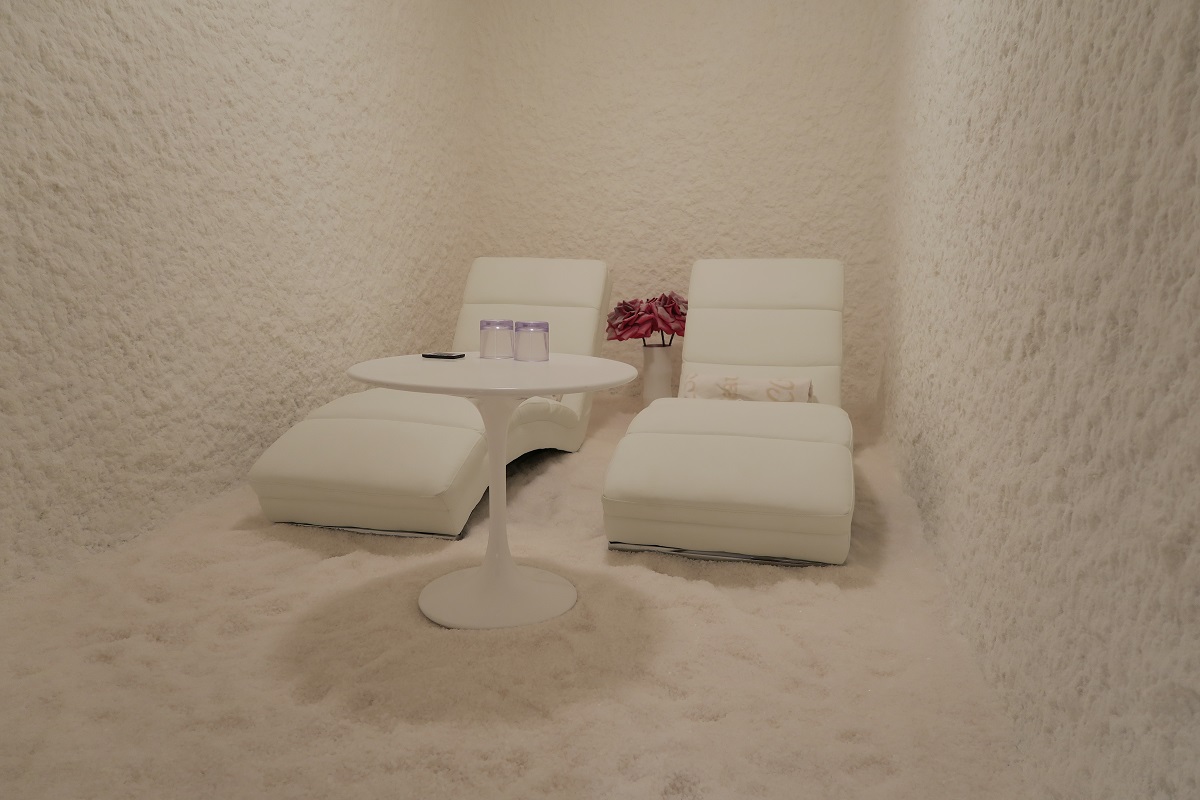 I don't mean to be repetitive but it's still snowing here…and I can admire it from the large windows as I sit in the pool, or from the sauna area. What an incredible view!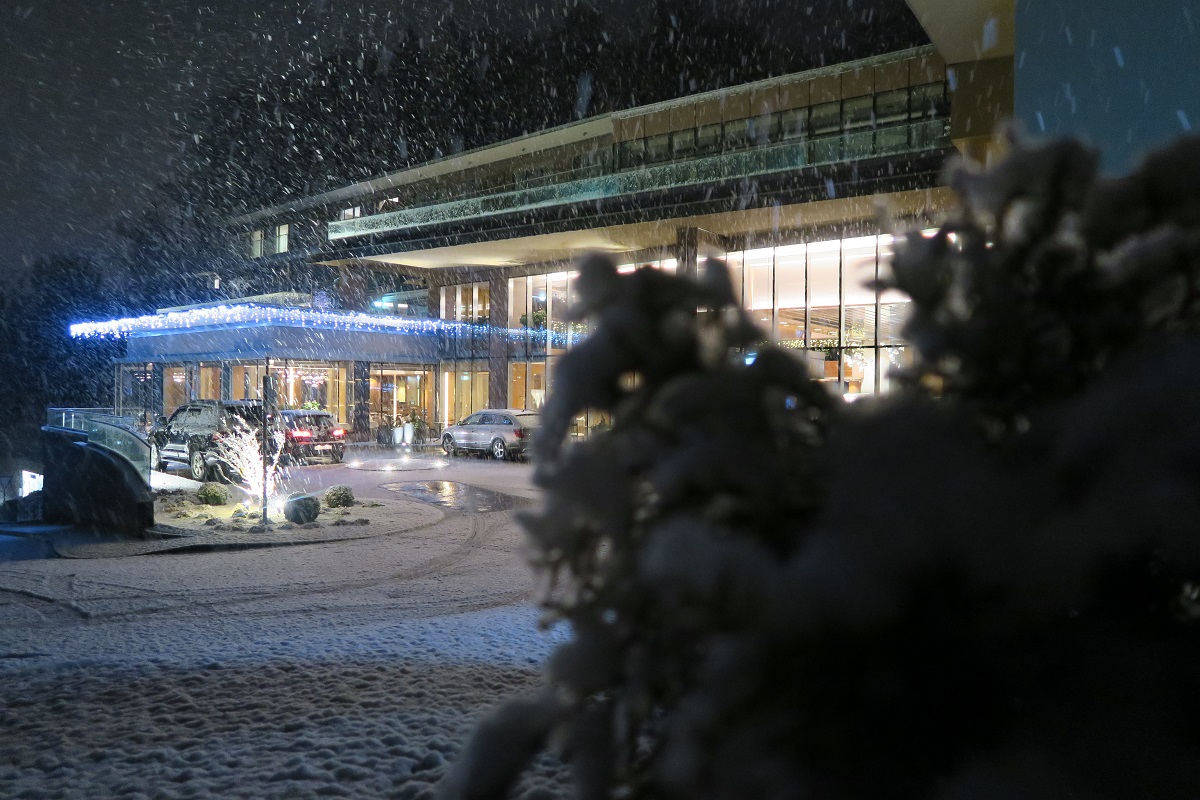 They have a varied selection of restaurants in this boutique hotel: a large hall where they serve continental breakfast (with a wide selection of local products, like honey and home-made marmalades!) and dinners.  The starters, first course and desserts are served at the buffet, while the main dishes are à la carte, and you can choose meat or fish.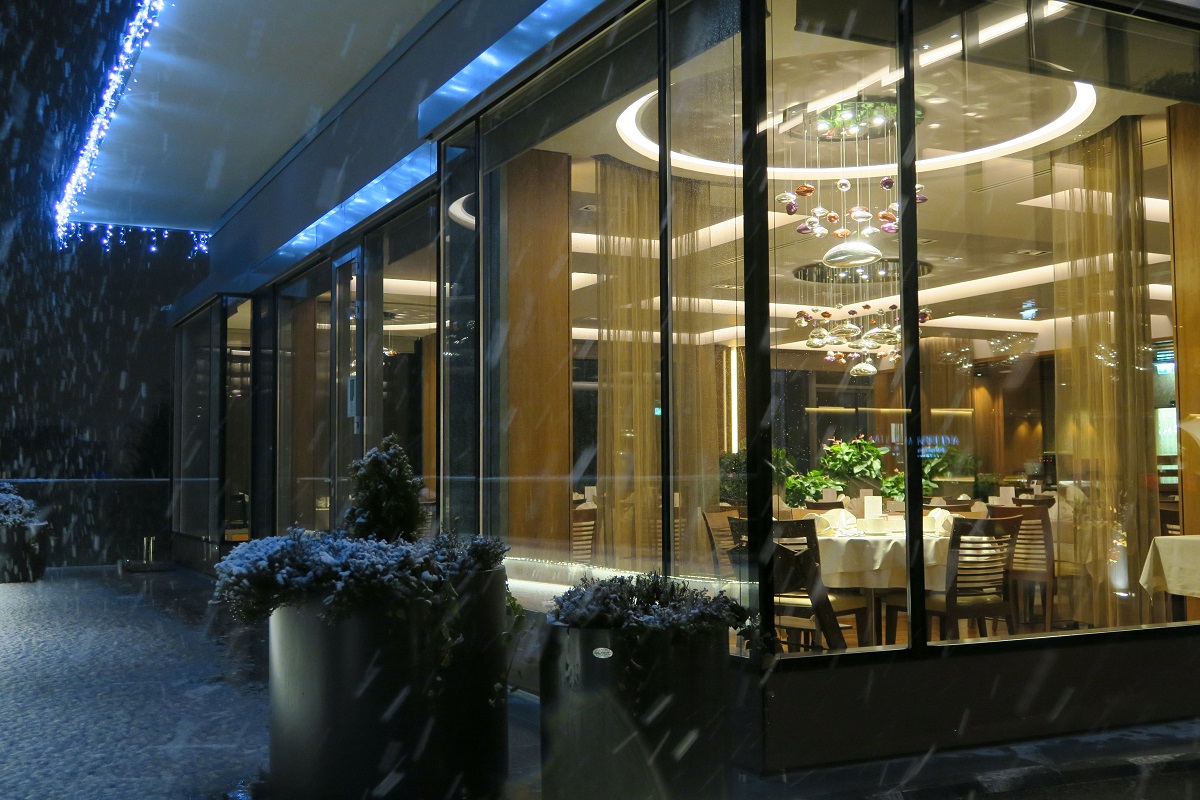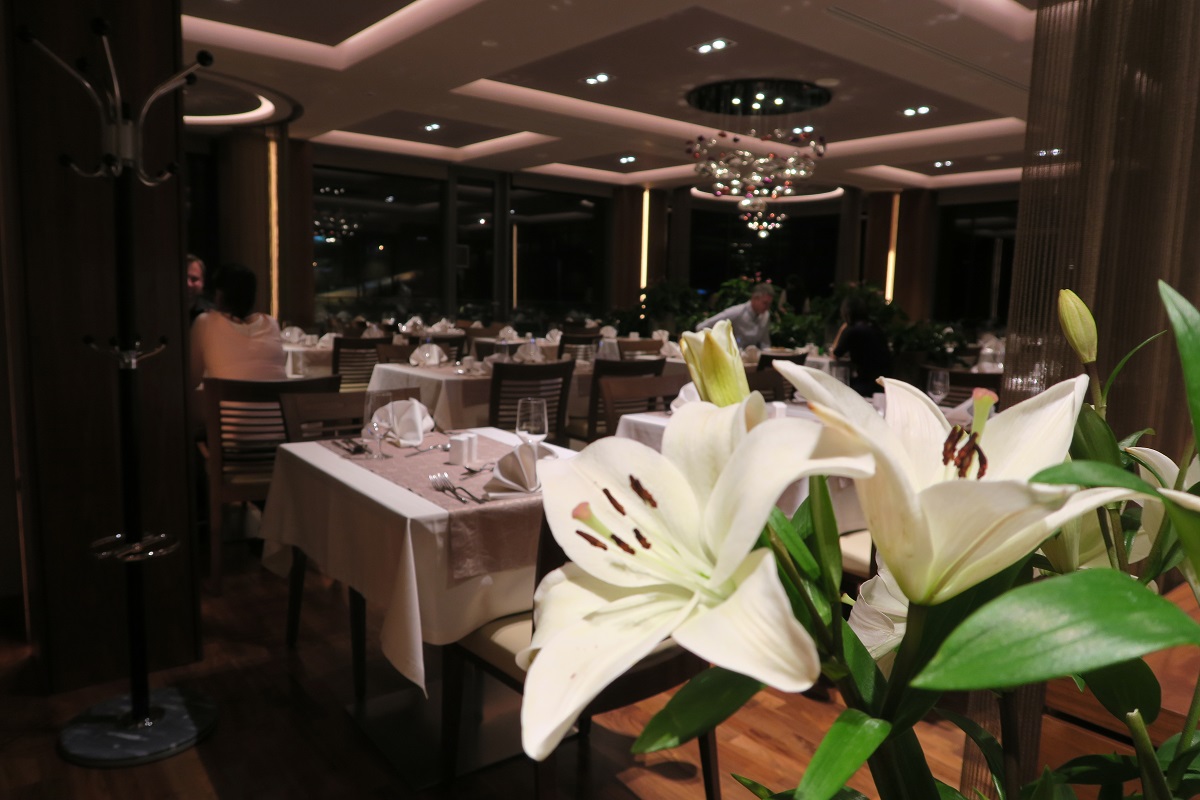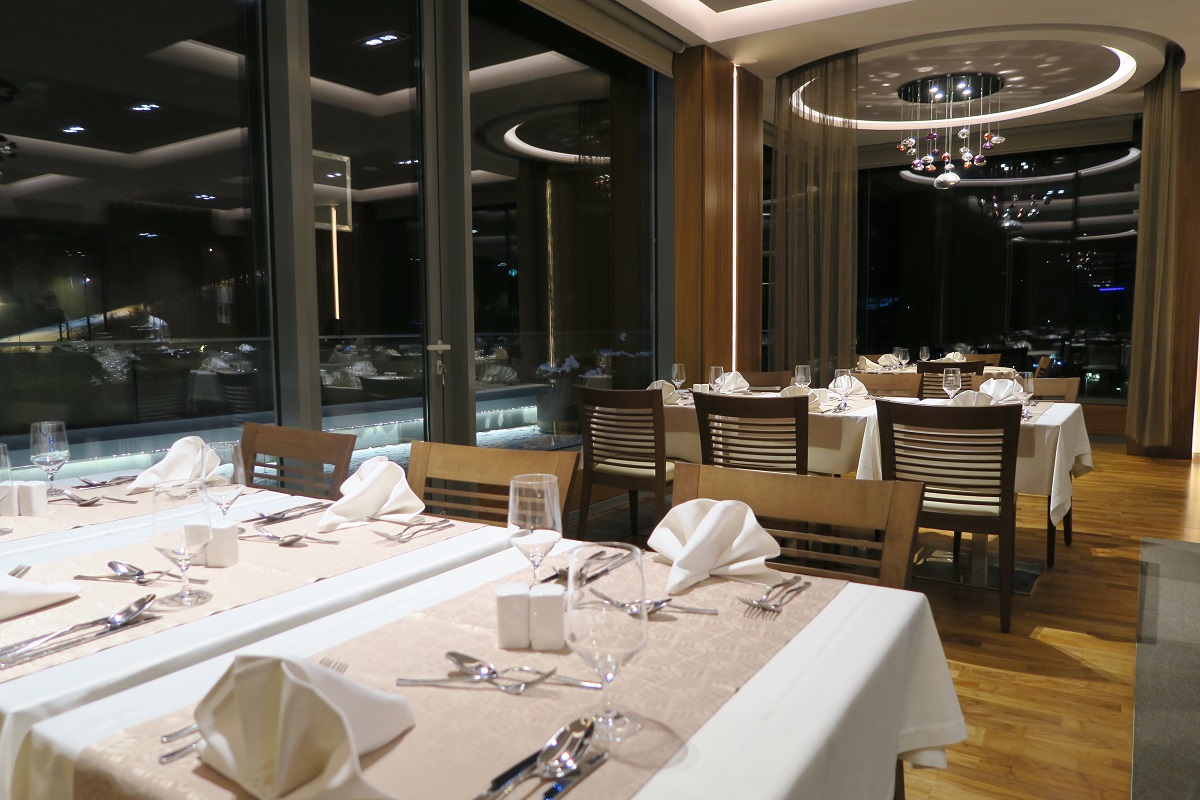 Romantic couples will appreciate the chance to dine in small corners of the "romantic dinner" section, a little separate from the larger area and with a different menu to choose from.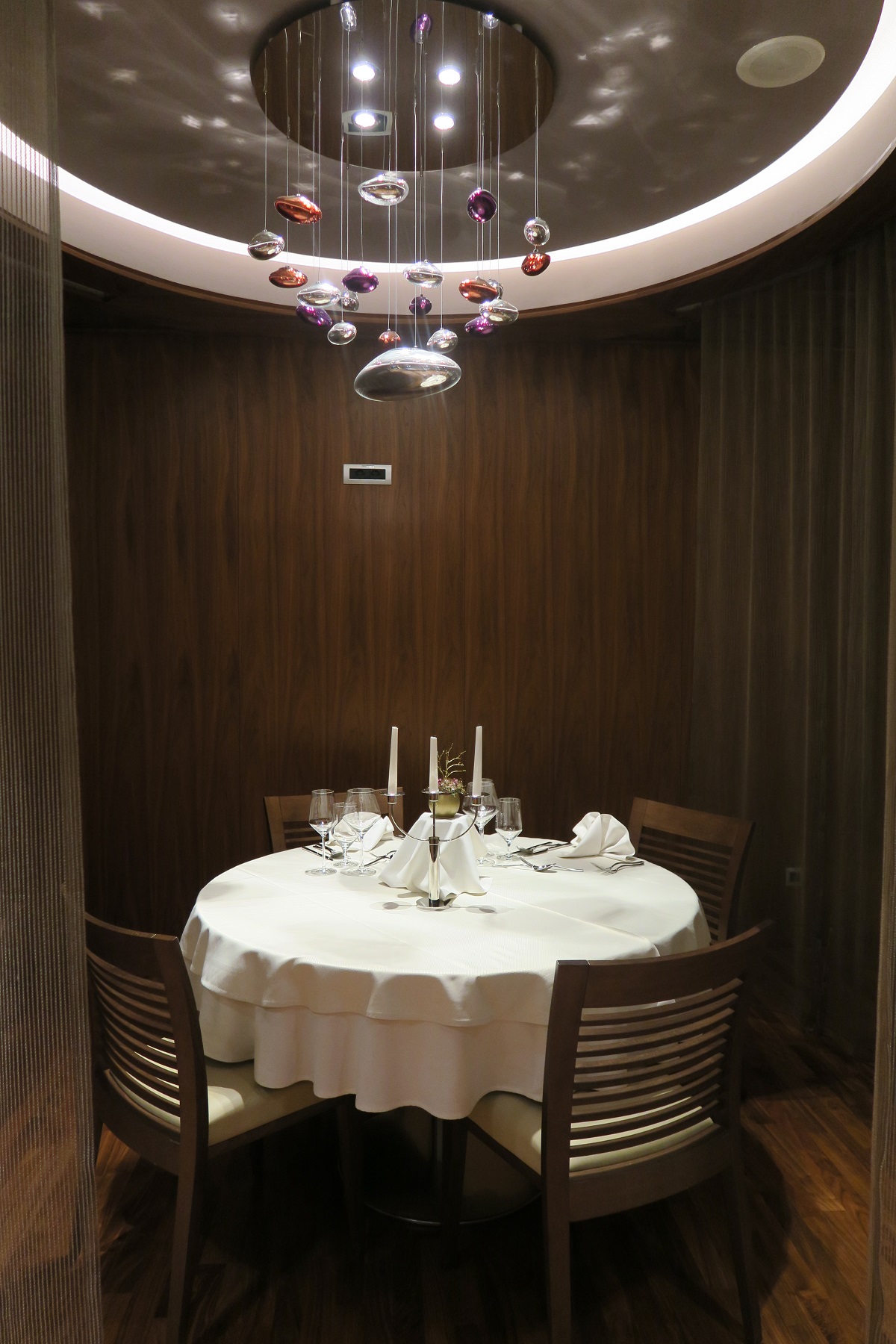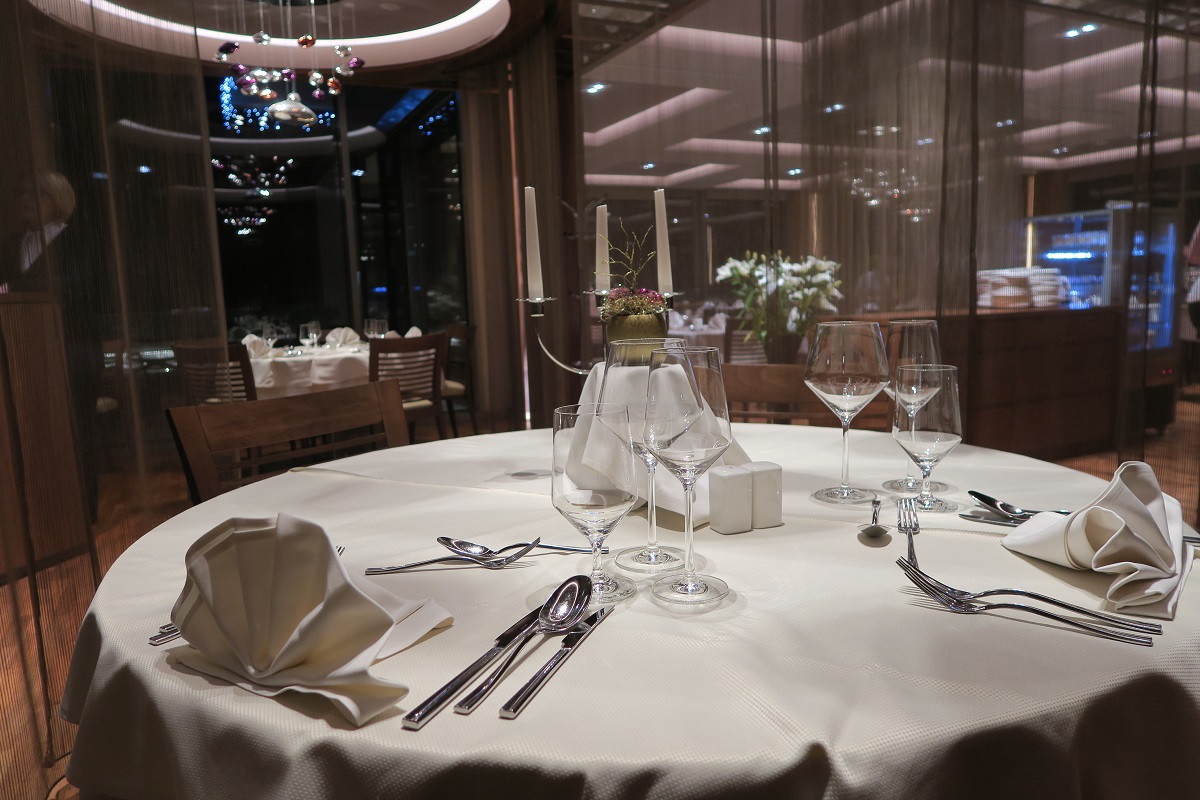 On the first floor there's an à la carte restaurant, open from 12 am until 10 pm, which serves international cuisine.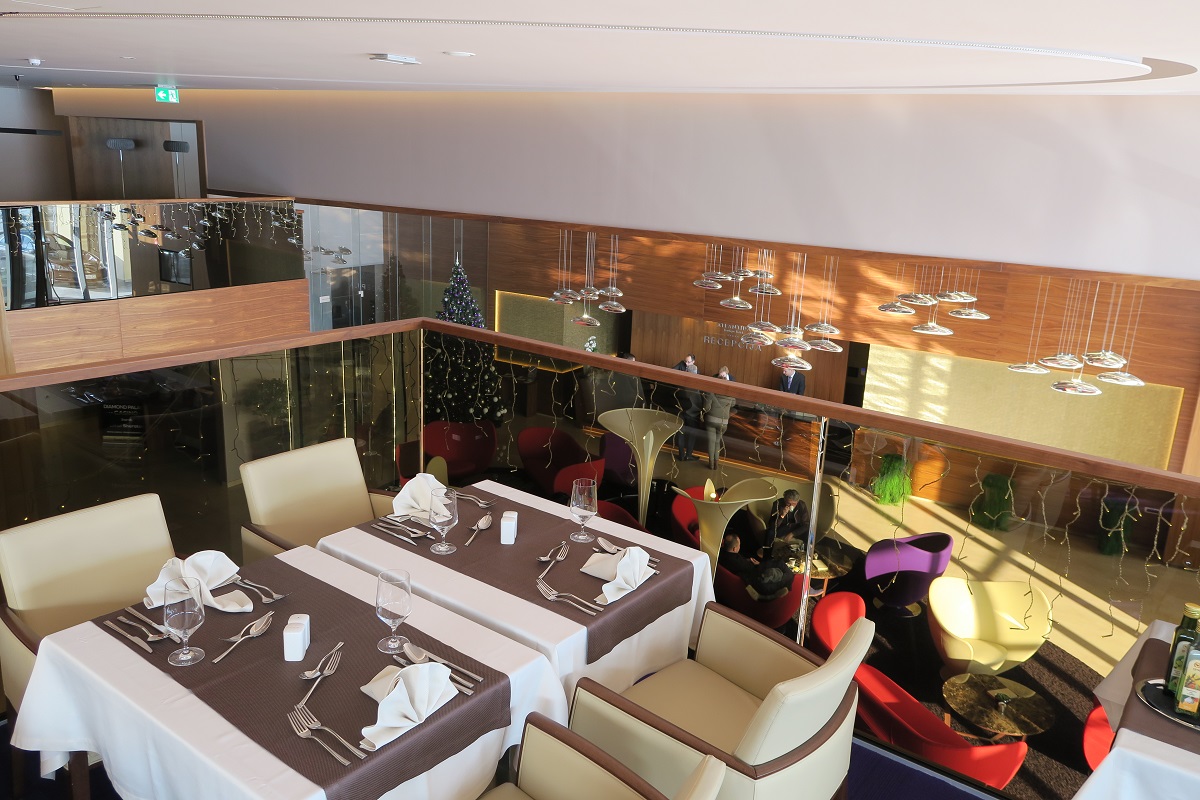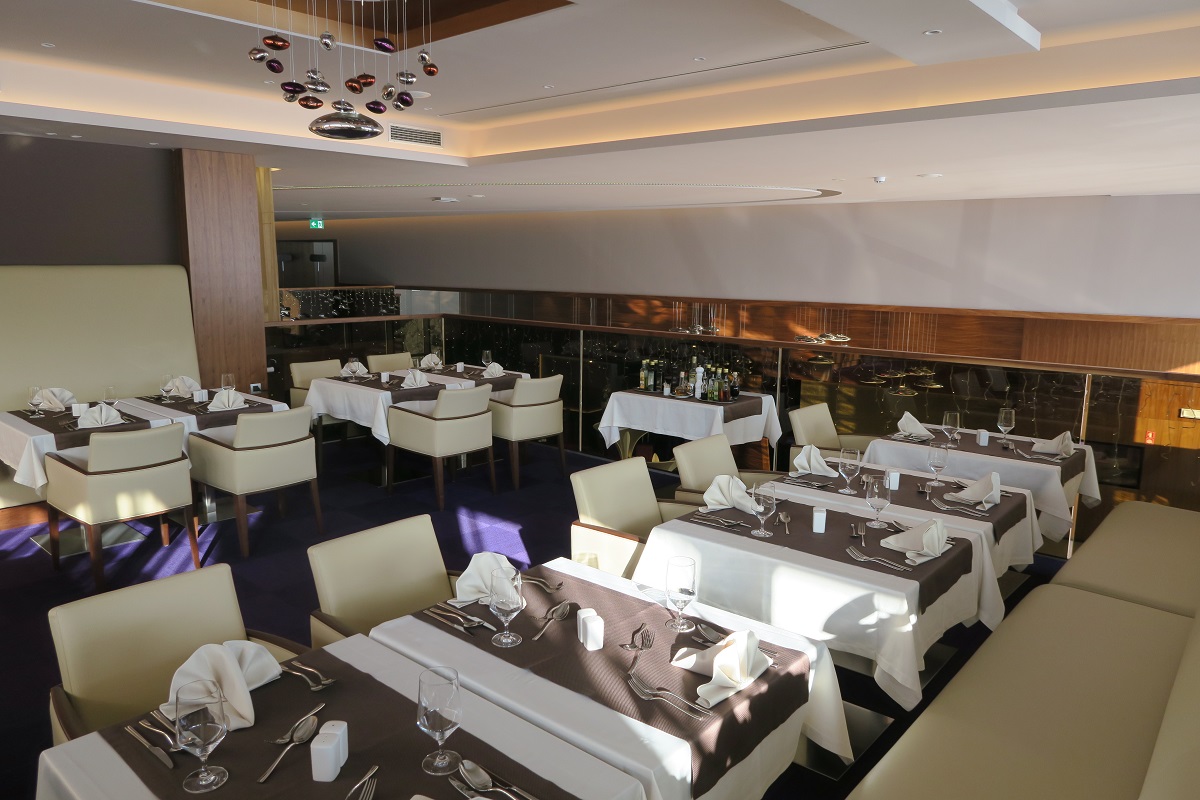 After dinner, the guests can choose if staying to listen to live music, seated at the American style bar or, as we did, stay and play pool in the separate room.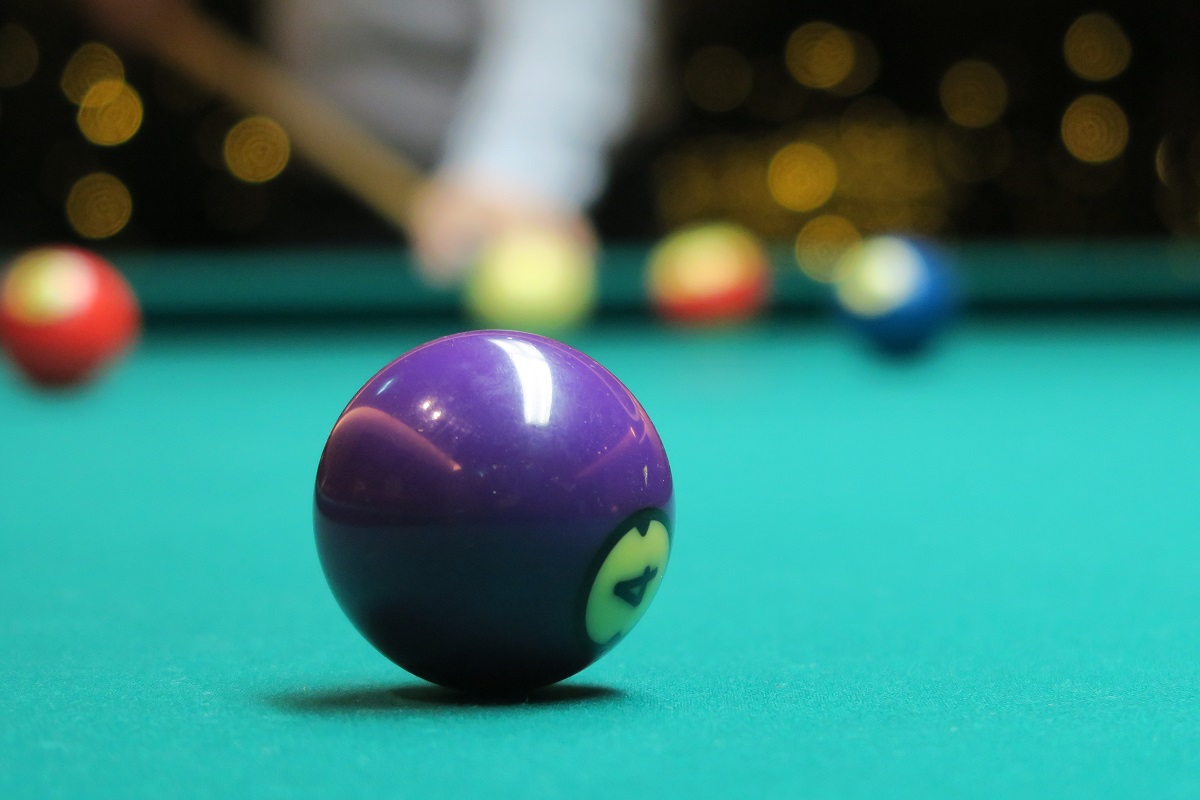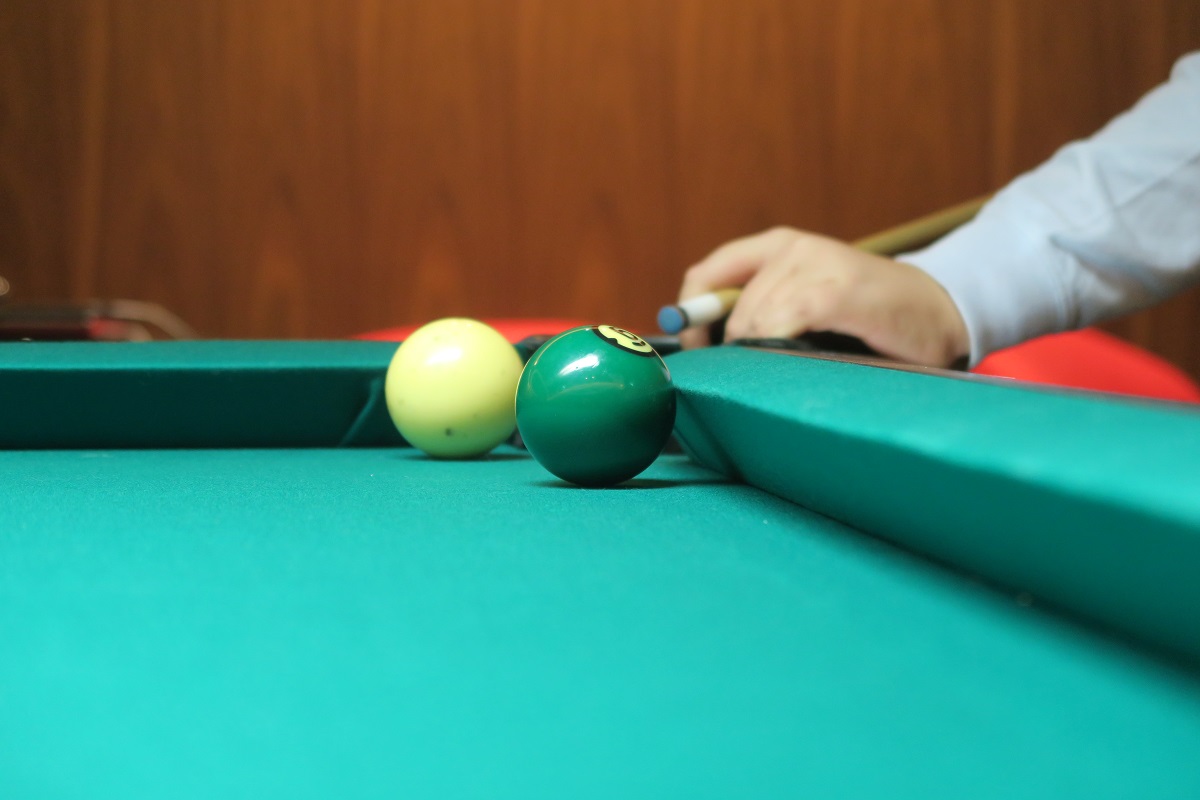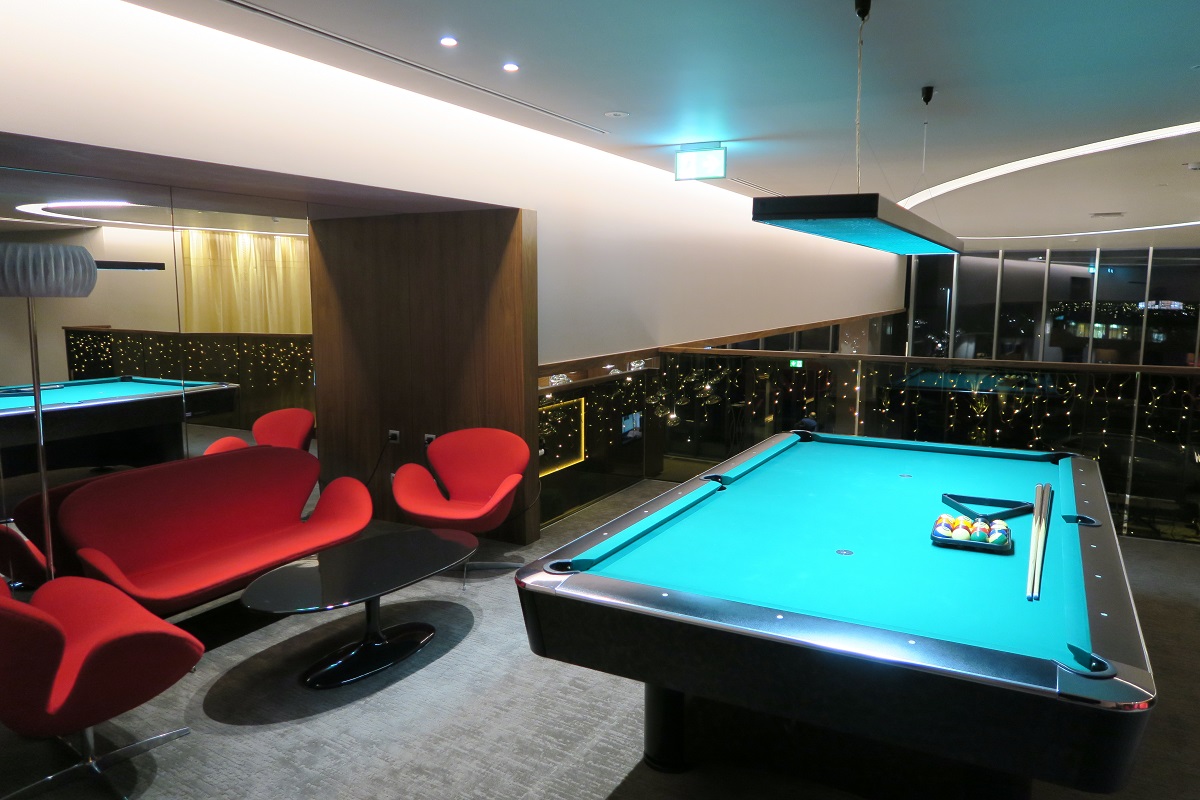 What can I say about the days spent at the Atlantida hotel? Fantastic. Absolute relax. I completely forgot about how tired I was and regained all the energy thanks to a little swimming, a few massages, salt treatments and a lovely king size bed with a matrass and incredibly comfortable cushions.
I'm sure you'll say that quality often has inaccessible prices, but here they have different price ranges and the quality is always excellent.
The hotel has 76 rooms and you can choose one of the 12 types, but the prices are very good.
Another thing I noticed during my stay here was that the hotel was more suited for adults, rather than families with children, because even if they're always welcome, there aren't many play areas or entertainment spaces for them and Giovanni was one of the few children at the hotel.
I'd like to point out that Giovanni really enjoyed the place, but let's not forget that even if he's 10 years old he sometimes has the interests of a 75-year old 🙂
Oh, and if you'd like to organize an event, parties or work meetings, on the ground floor they have a conference hall that can host up to 120 people, with a large screen and all the necessary equipment.
I hope I've properly described my lovely experience here, because I have to confess that I'm already planning to come and enjoy one of the detox programs suggested at the hotel, maybe after the Christmas holidays or at least befor summer, to discover the beauty of the surrounding area in the spring time!