"Beauty is a form of Genius–is higher, indeed, than Genius, as it needs no explanation. It is one of the great facts of the world, like sunlight, or springtime, or the reflection in the dark waters of that silver shell we call the moon".
With these words the poet and writer Oscar Wilde described the moon as the perfect incarnation of beauty, comparing our satellite to a silver shell. Silver, a precious metal know for centuries which alchemists connect to the crescent moon; it's extremely pliable and soft, easy to works and in the hands of a great artist it can be turned into small but incredible art.
Real and wonderful art pieces, born from the passion of Massimo Moreale, goldsmith and patron of Silverleaf, a workshop in Udine that in the last years has specialized in silver bookmarks inspired by the world of literature and art; thin metal leaves that almost seem embroidery. When you look at them you almost feel that a light gust of wind might blow them away…I'm enchanted by their beauty!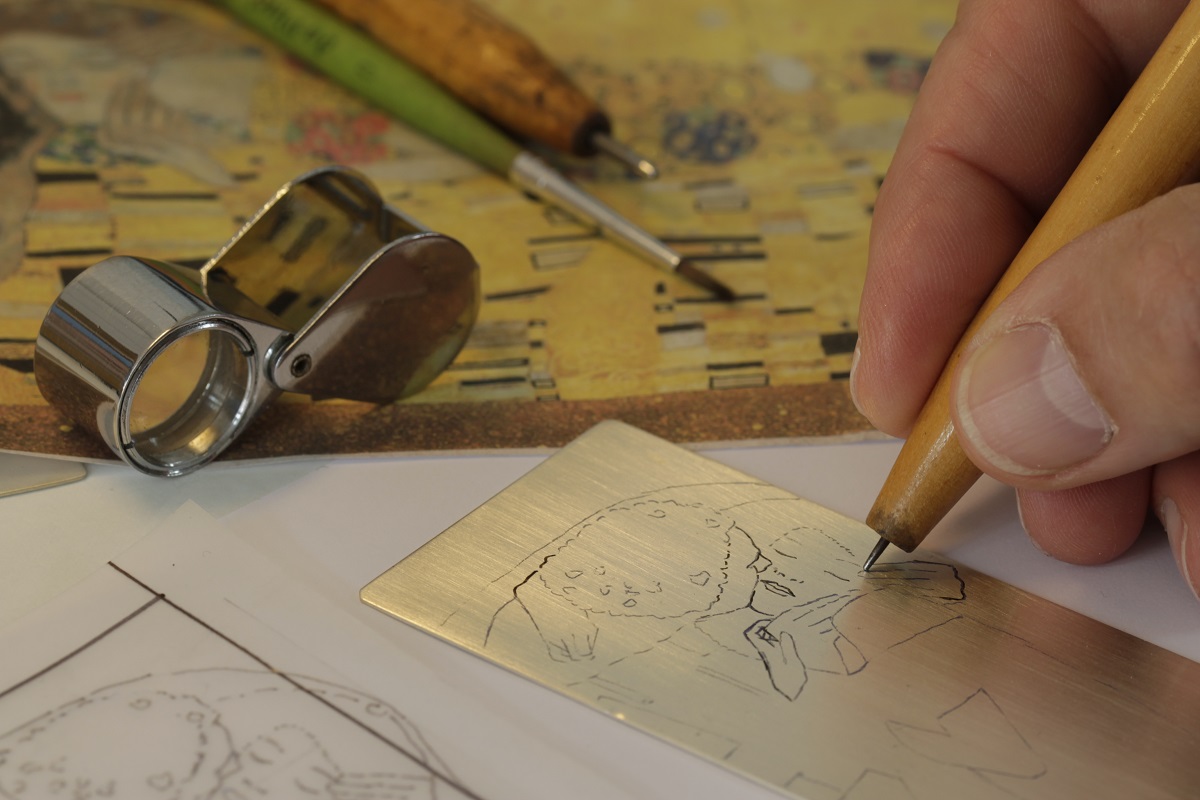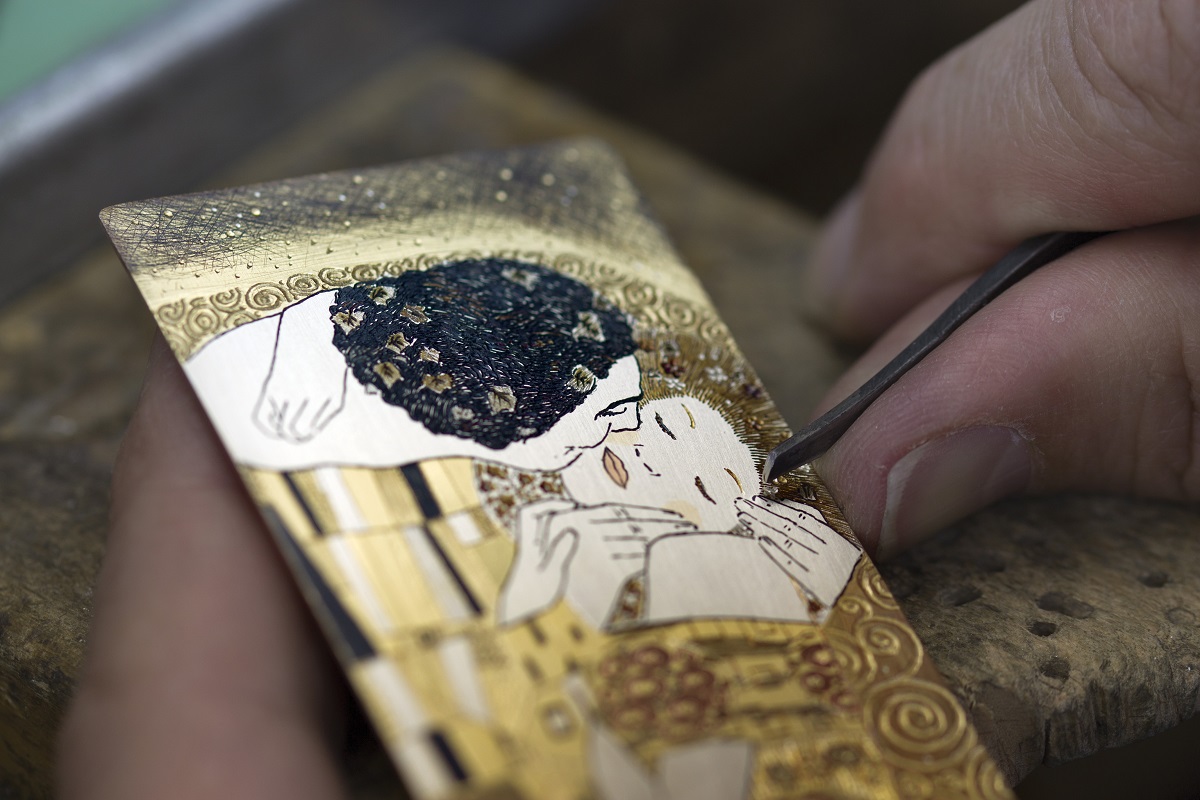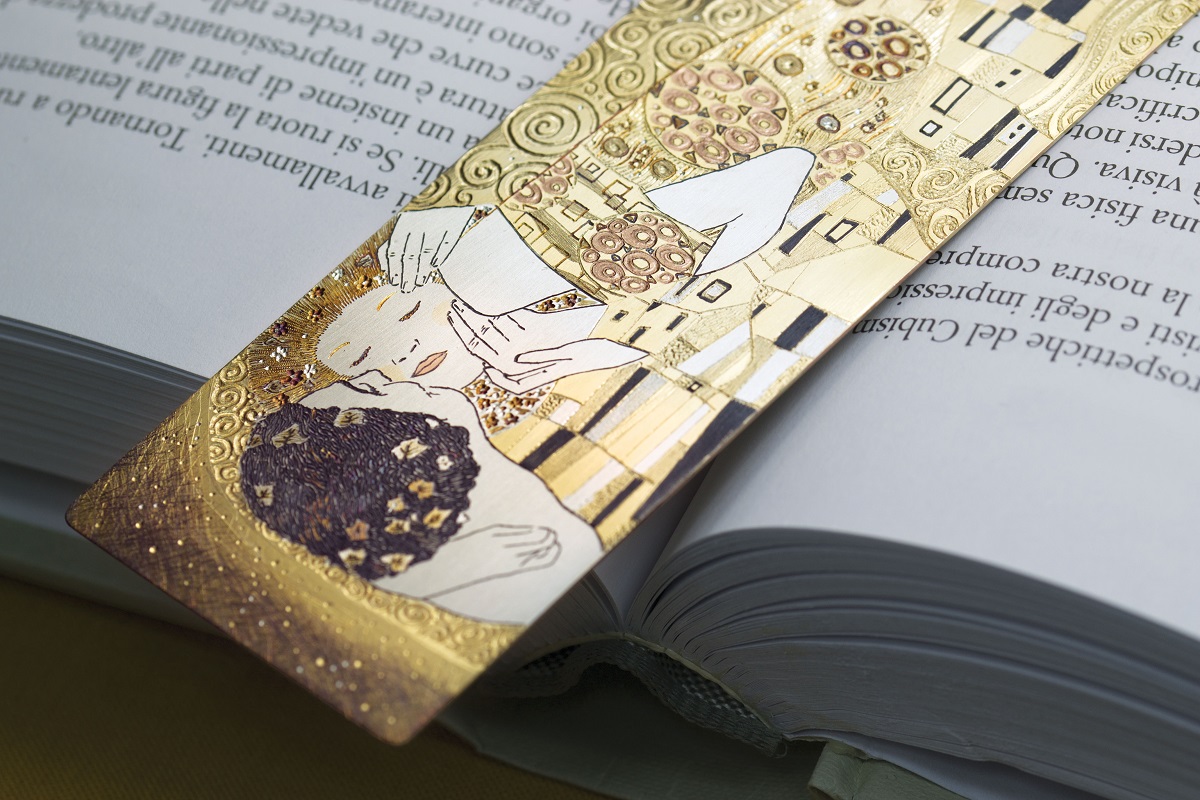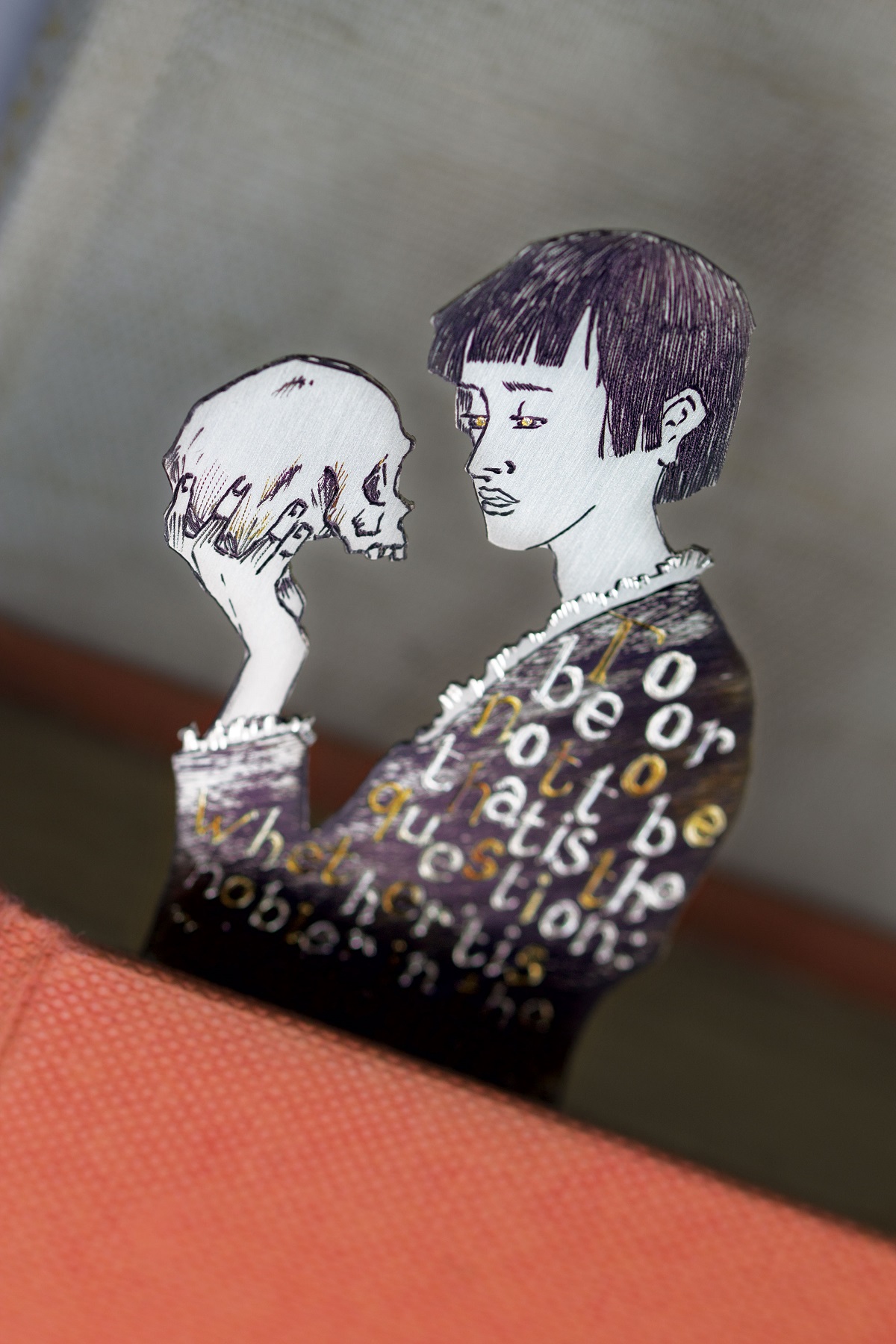 I had the pleasure of chatting a little with Massimo and I discovered he knows a lot about this profession and he also loves his job; a fascinating profession that you can have a look at more closely if you wish. But I can't say any more yet J before meeting him I had a look at his creations on their website and was pleasantly surprised. I would never have thought that such beautiful object could be made from silver.
"If I had seen these bookmarks some time ago I would have been fascinated by them too – says Massimo. I've worked with gold and silver for thirty years, but only recently I started specializing in this time of work".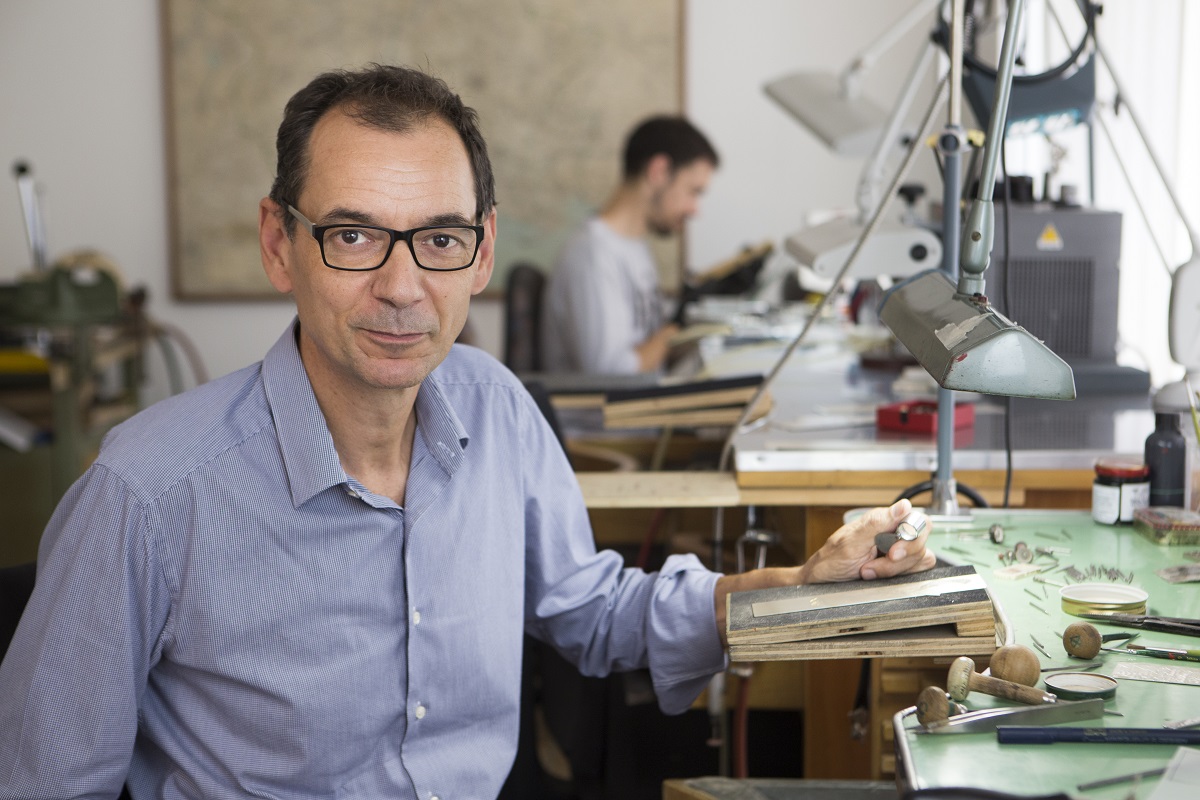 It all started when "they asked me to make a silver bookmark. That's when it all started; I liked the idea and I continued by evolving the incision technique. I can't say I invented it…I prefer saying that I developed it".
I'm just too curious. These thin pieces of metal, from the simplest to the more elaborate are AMAZING. Unique. I really need to know more about them…I want to know how they're made, how Massimo manages to turn a simple piece of silver into a multi-coloured art piece. These are truly miniature pieces of art.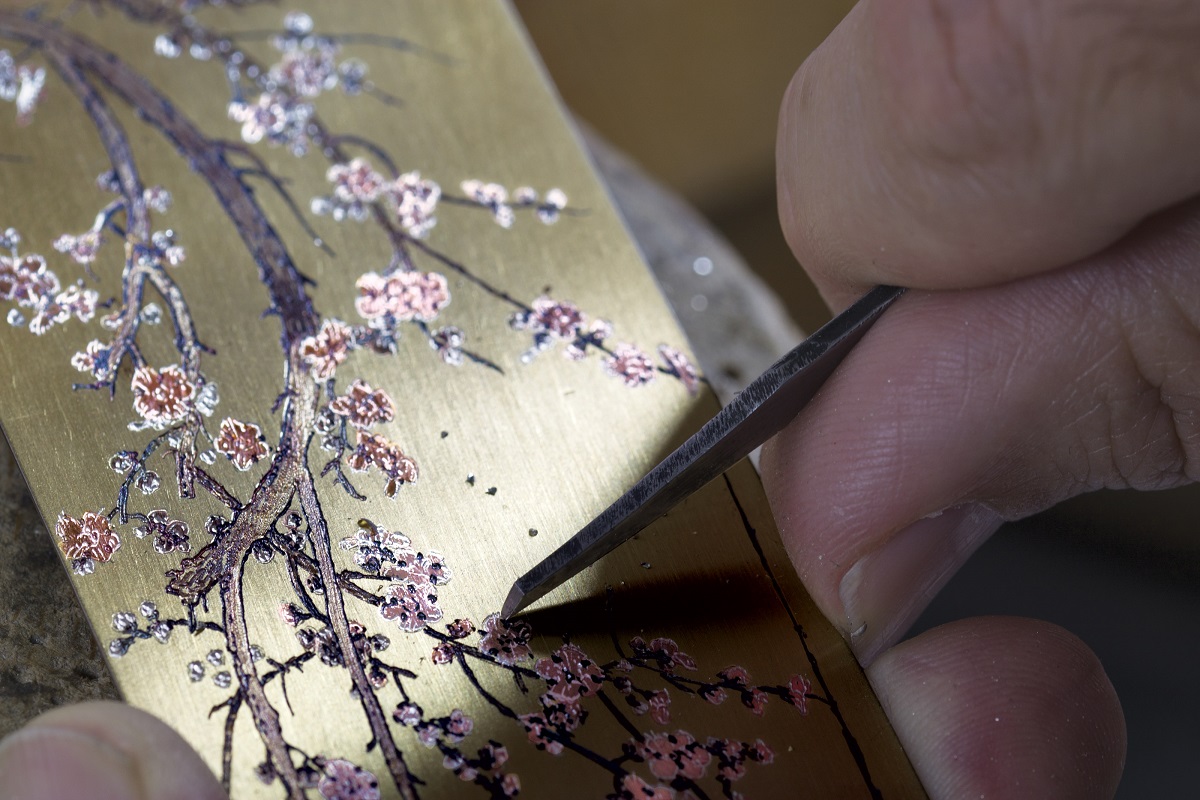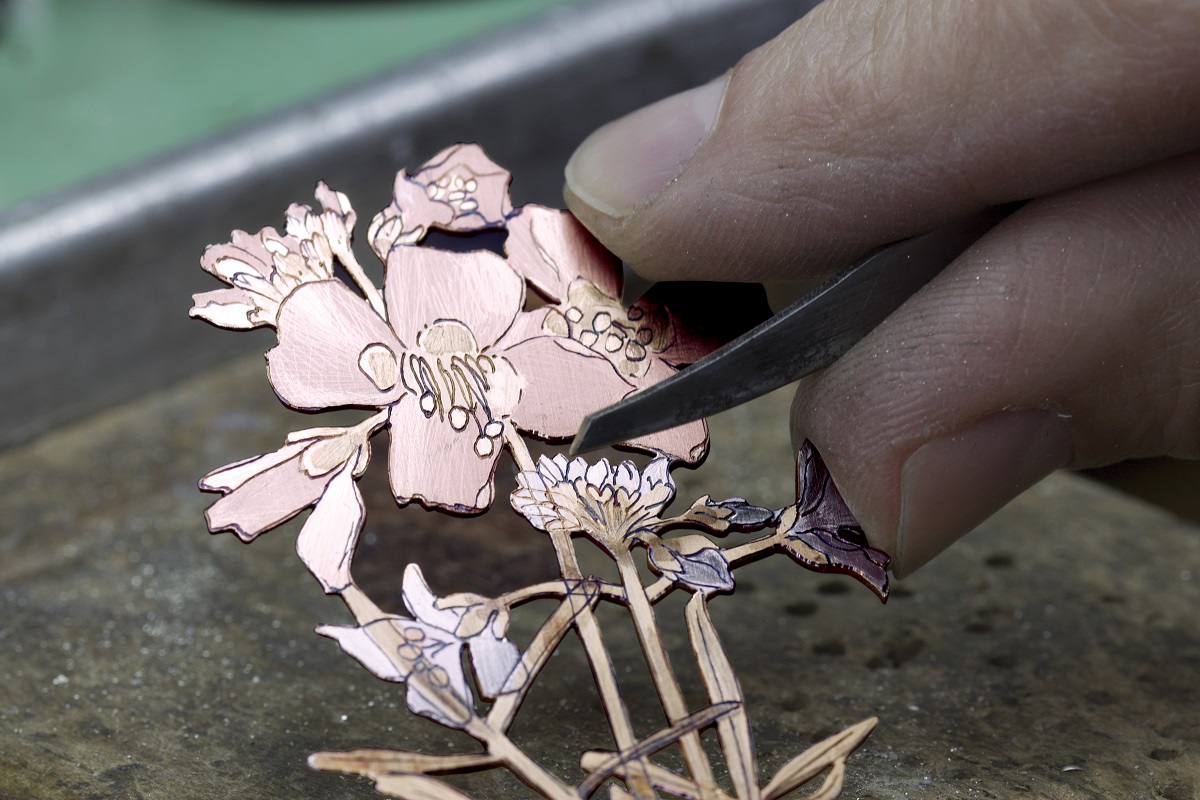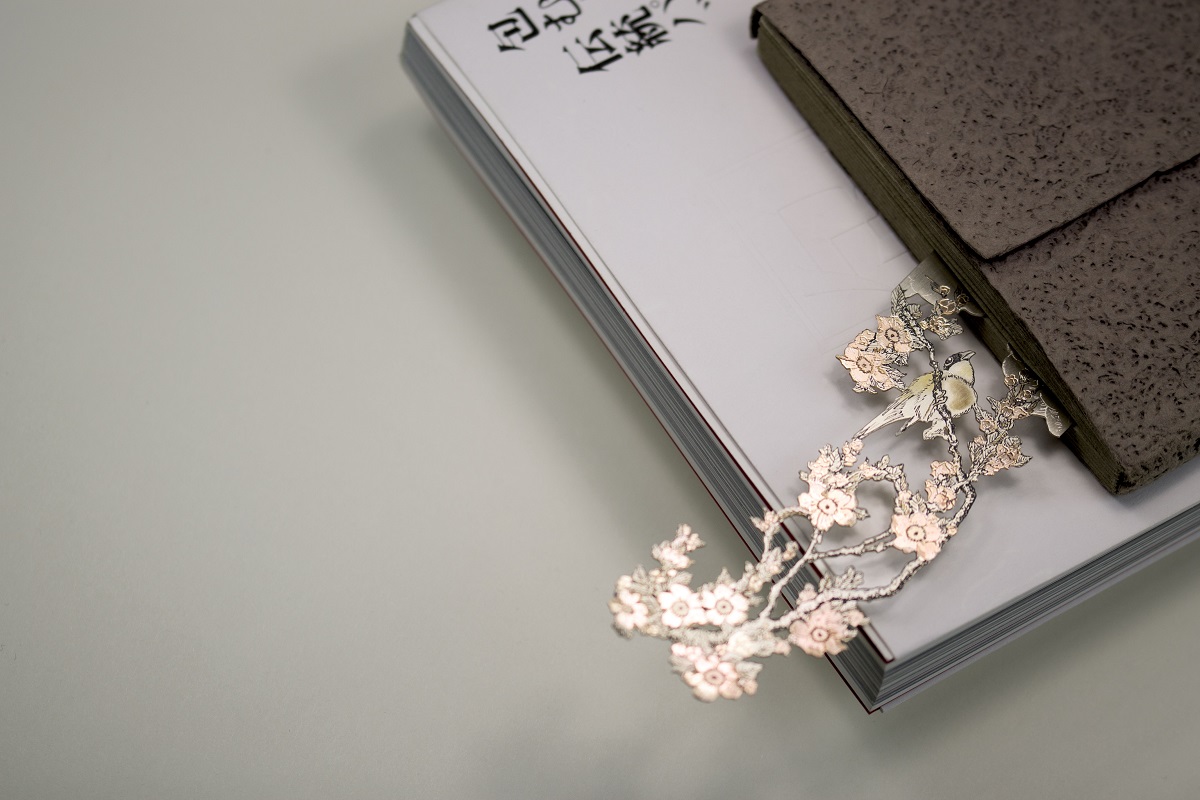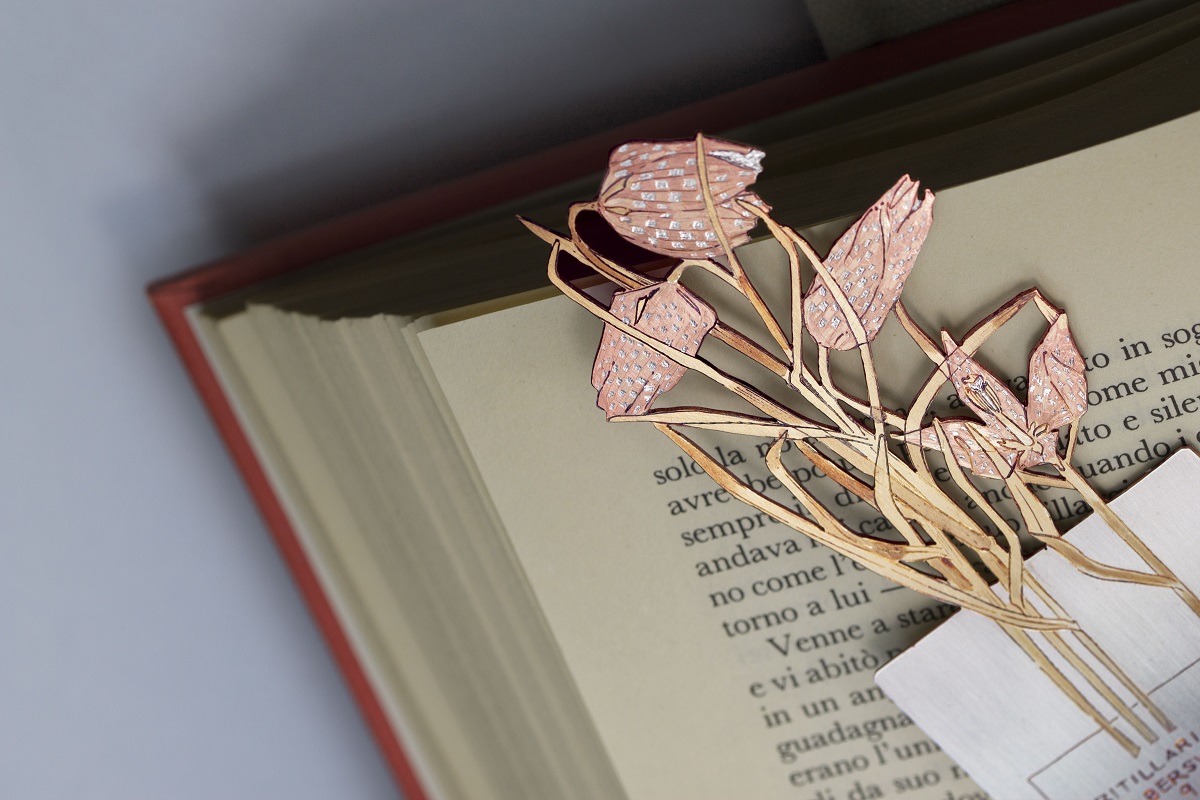 To do this job you need to know how to draw. I've always had a passion for drawing. This is what you start with when you create a bookmark, a picture on a silver plate, then you pierce it, start the incision, the polishing (in the part you want it) and you mask it (you "hide" the parts that you don't want to undergo the next treatment). The next step is to oxidise and then to varnish. No colors are used in any of the processes. Ever. The chromatic effect it produced only with a little gold and using the colours that silver gets when oxidised; from yellow to darker burnt colours like blue or dark black". I'm fascinated.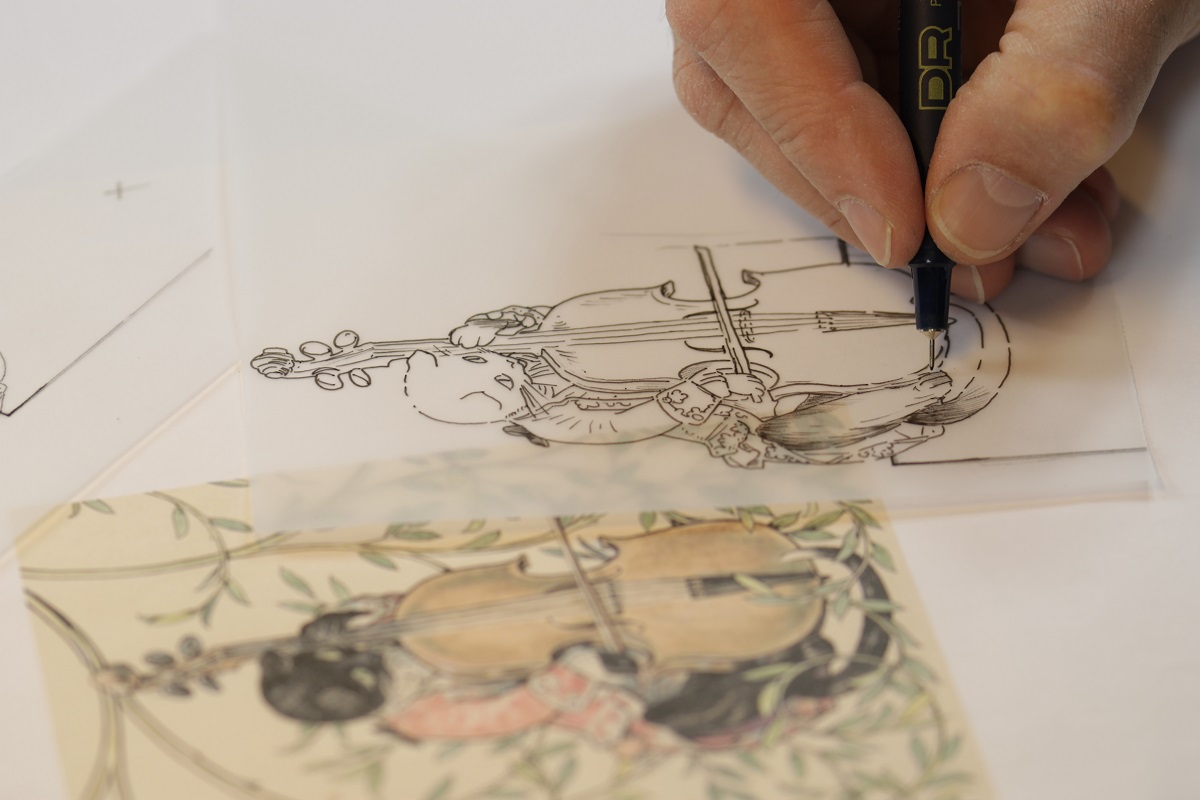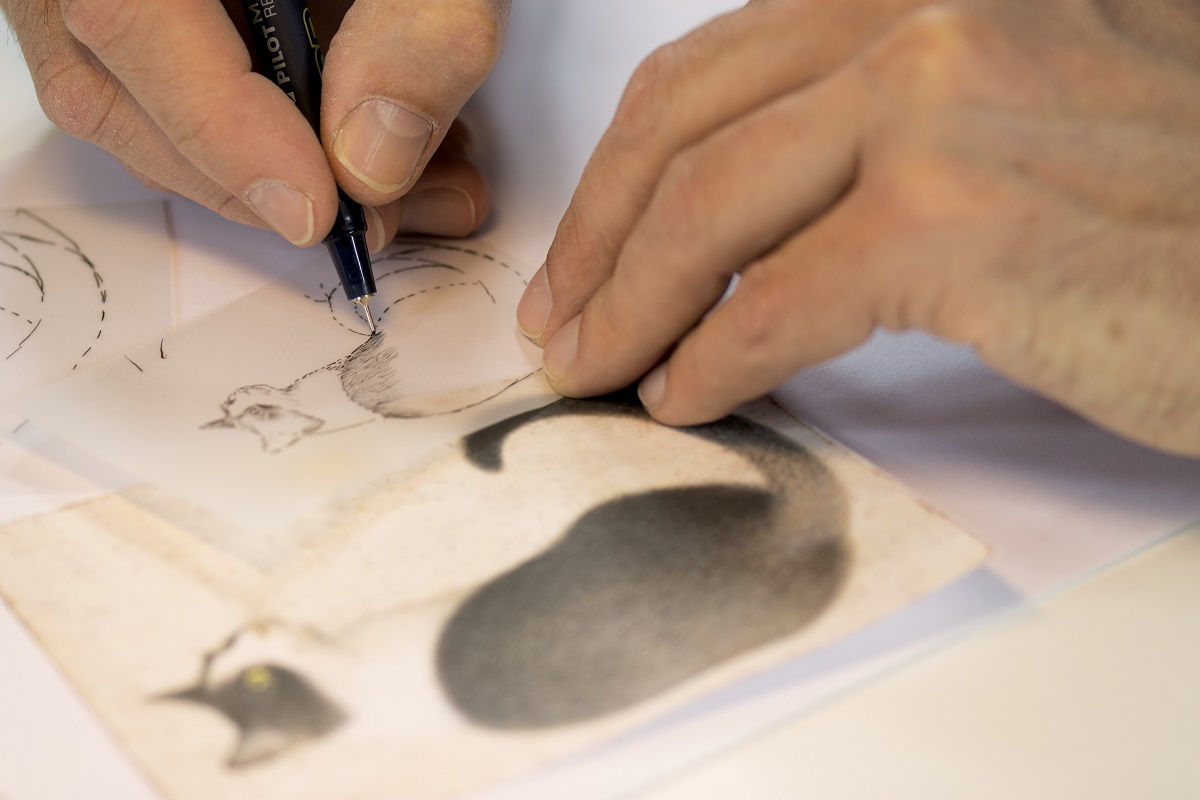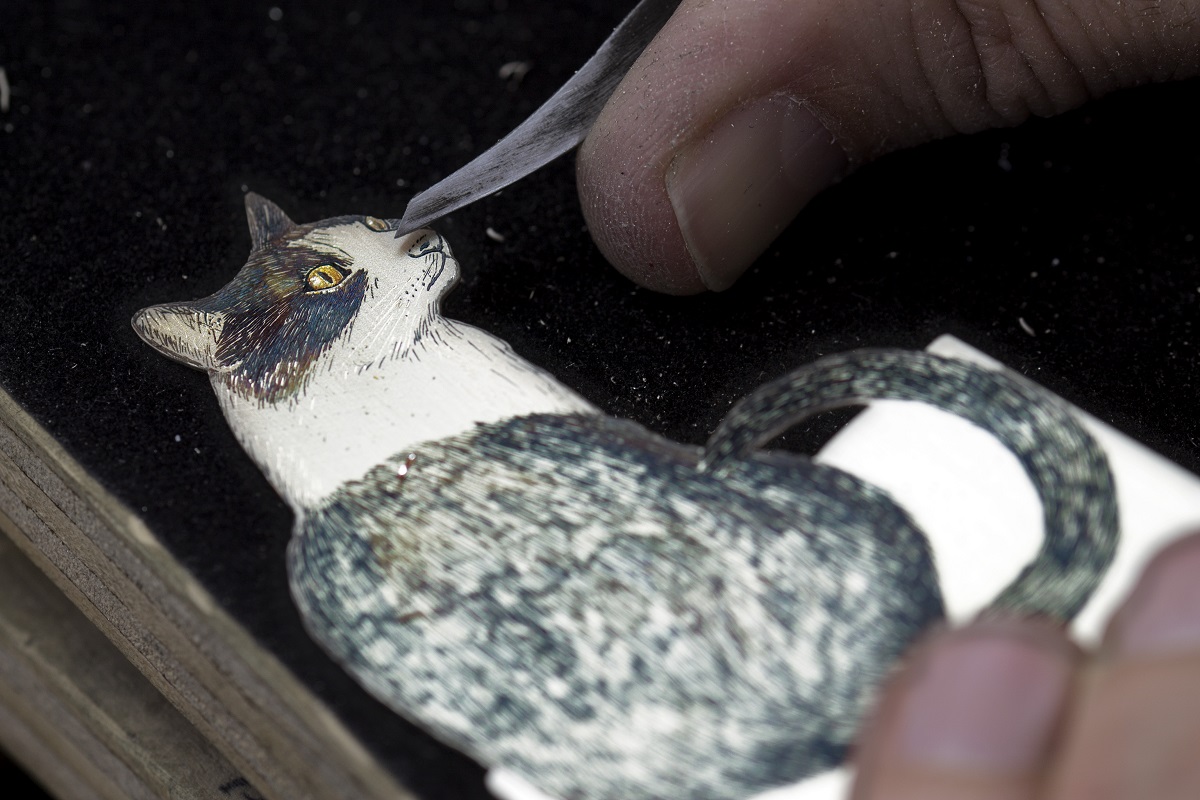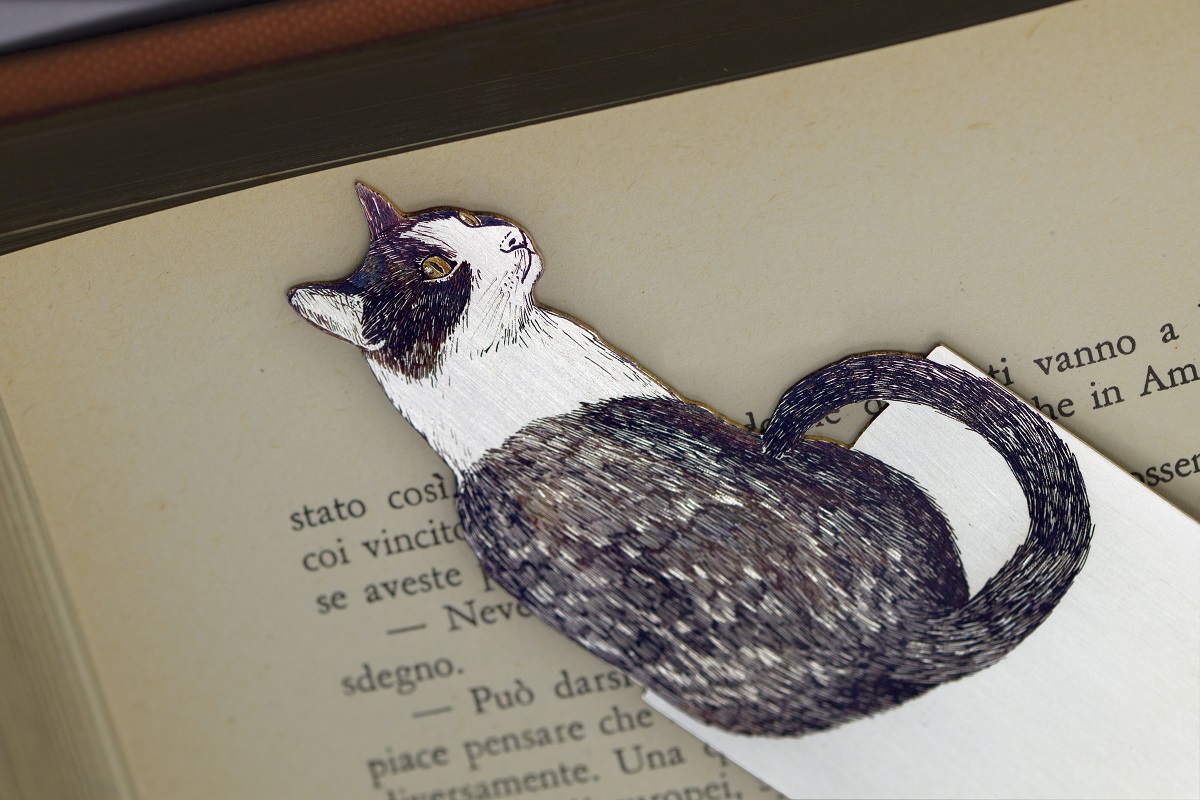 "It's quite a long process. Some of the more complex bookmarks take two to three days of work. I also make pendants with the same technique. But since I began making bookmarks… I decided to dedicate most of my time to them because they are particularly appreciated, they are very personal". It's true! He receives orders from South Africa and China: he gets orders from 18 countries worldwide!
"To explain how much we're appreciated I'll tell you a little story" says Massimo. "A while back a Chinese man wrote to me: he was getting married and asked me to create a book mark with two Japanese legends and a French proverb. When he received it he forwarded all the e-mail his fiancé had written to him". A lovely example of appreciation for my work. Incredible!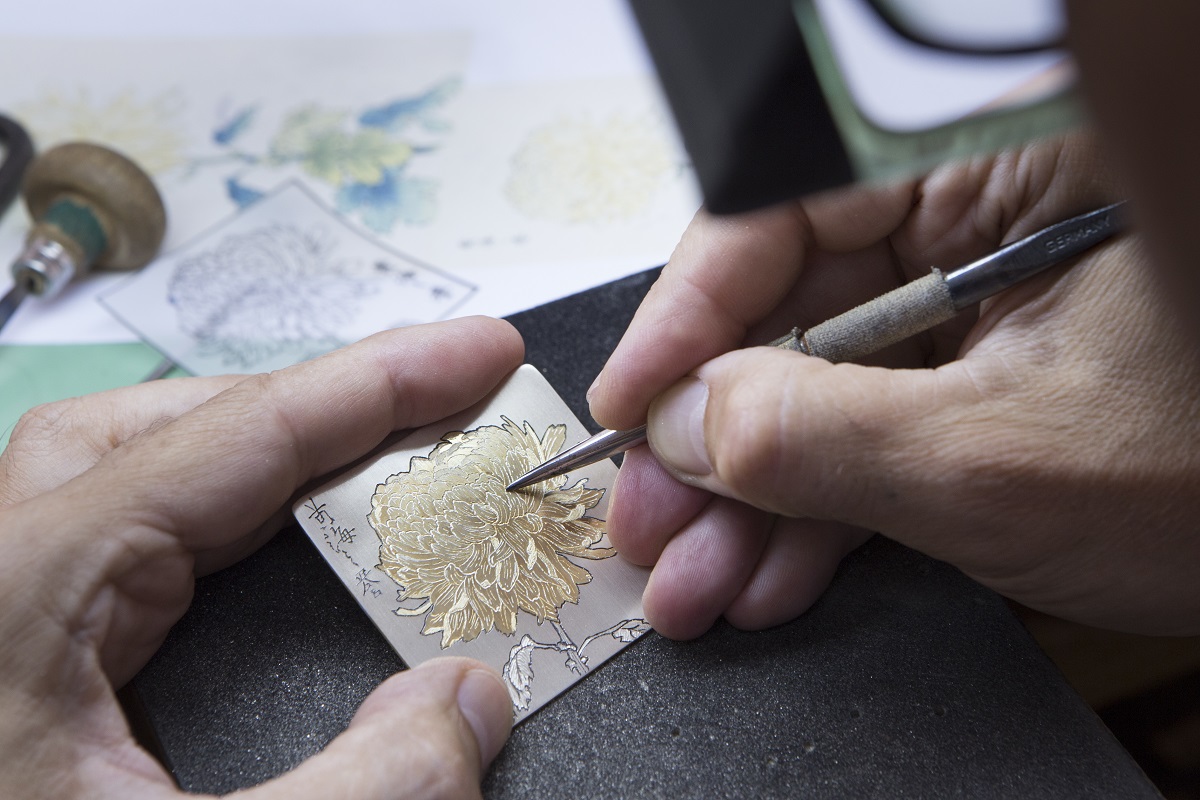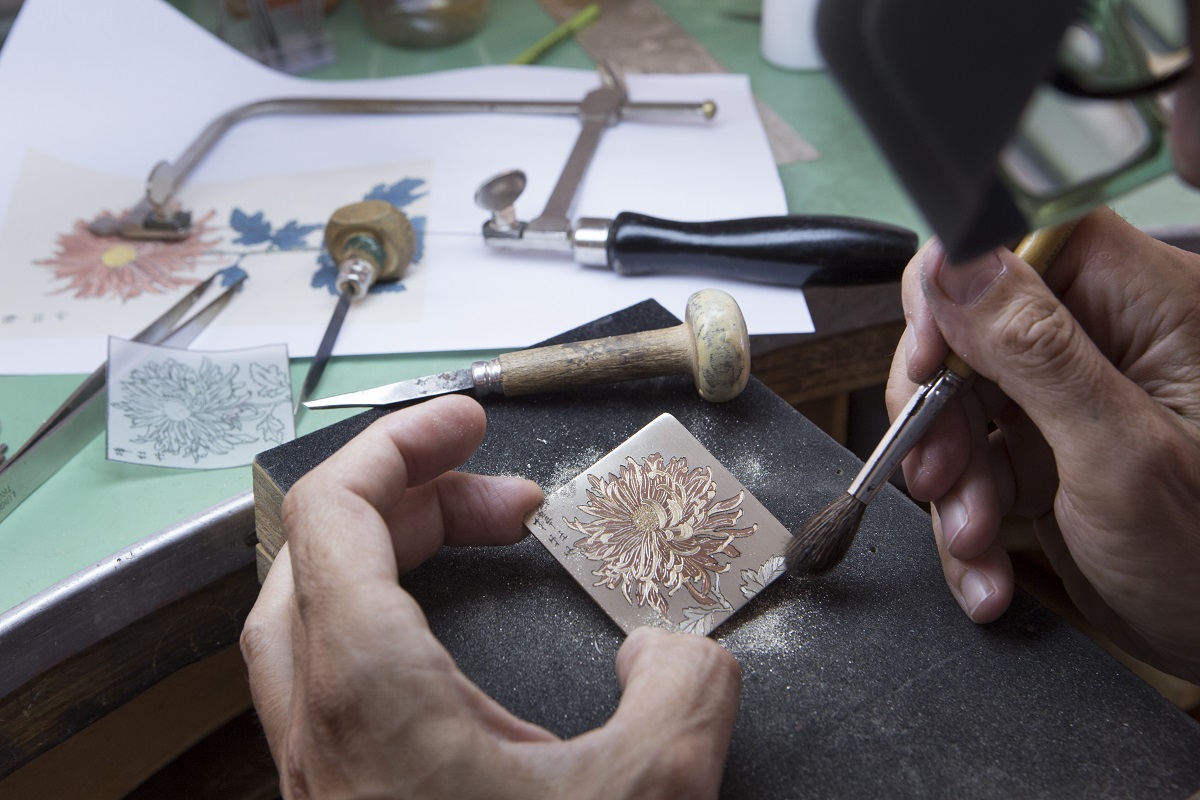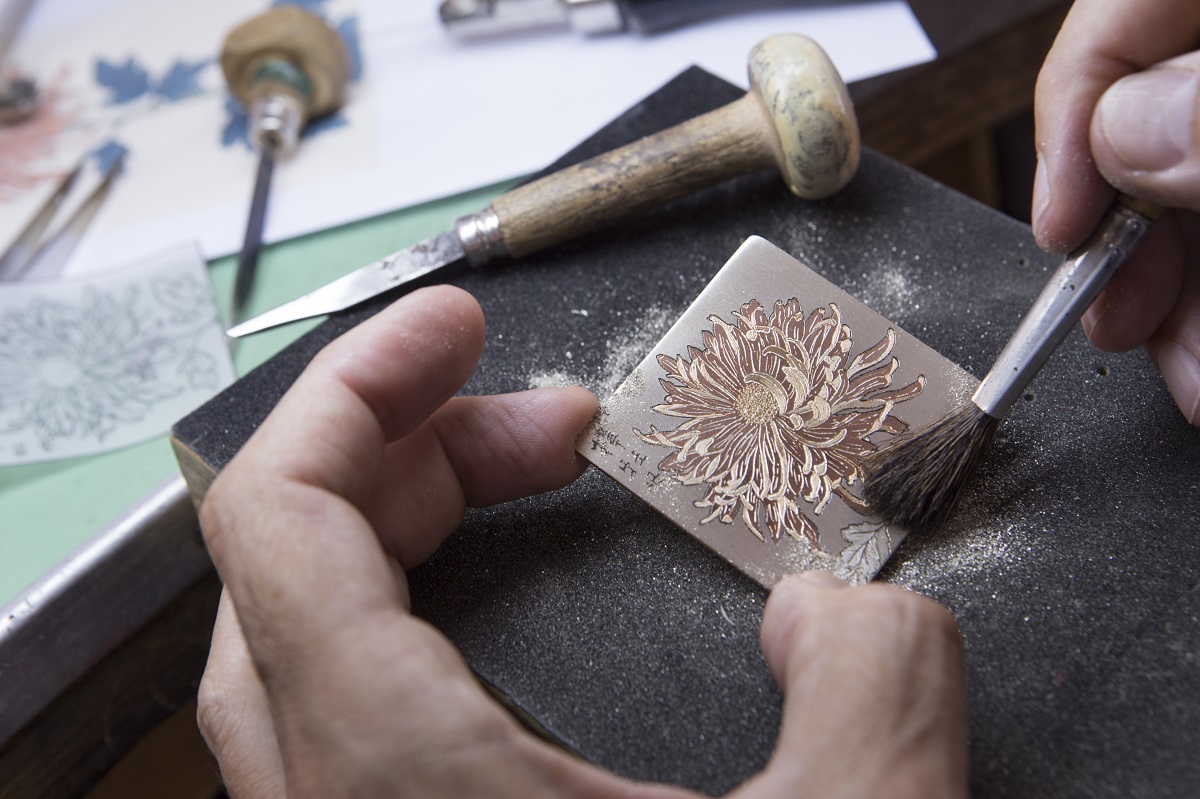 But let's get back to us! I imagine you're wondering why I told you this story. Simple. On Friday the 29th of September, at 5pm you can meet Massimo at Artrè Bottega Orafa, in via del Teatro 1/b in Trieste J If you have never been to this lovely workshop, I suggest you take a look. It's worth the visit!
A couple of times a year Roberto and Franca organize events like these, where they present the work of suppliers and artisans, accompanies by a few drinks. After the meeting with the public on Friday, it's nice that the Silverleaf collection is left displayed in via del Teatro for a few weeks. The perfect moment to admire some made in Italy artwork.
I suggest you follow the socials of Artrè, Silverleaf and mine…tfor any updates!