I have to admit that I've heard all sorts of things about Portopiccolo since its opening. Chatting with many people from Trieste, I've discovered that they'd preferred to leave the area as it was, but let's be clear: many did, but not all of them. Italian, Slovenian and Croatian tourists are always impressed by the beauty of this place.
I don't want to quibble, though, so let's forget about this quarrel and change the subject. I'm not here to tell you about the whole resort, but to specifically talk about Bris, the restaurant located into this beautiful bay, that has a property independent from the Portopiccolo society on the back.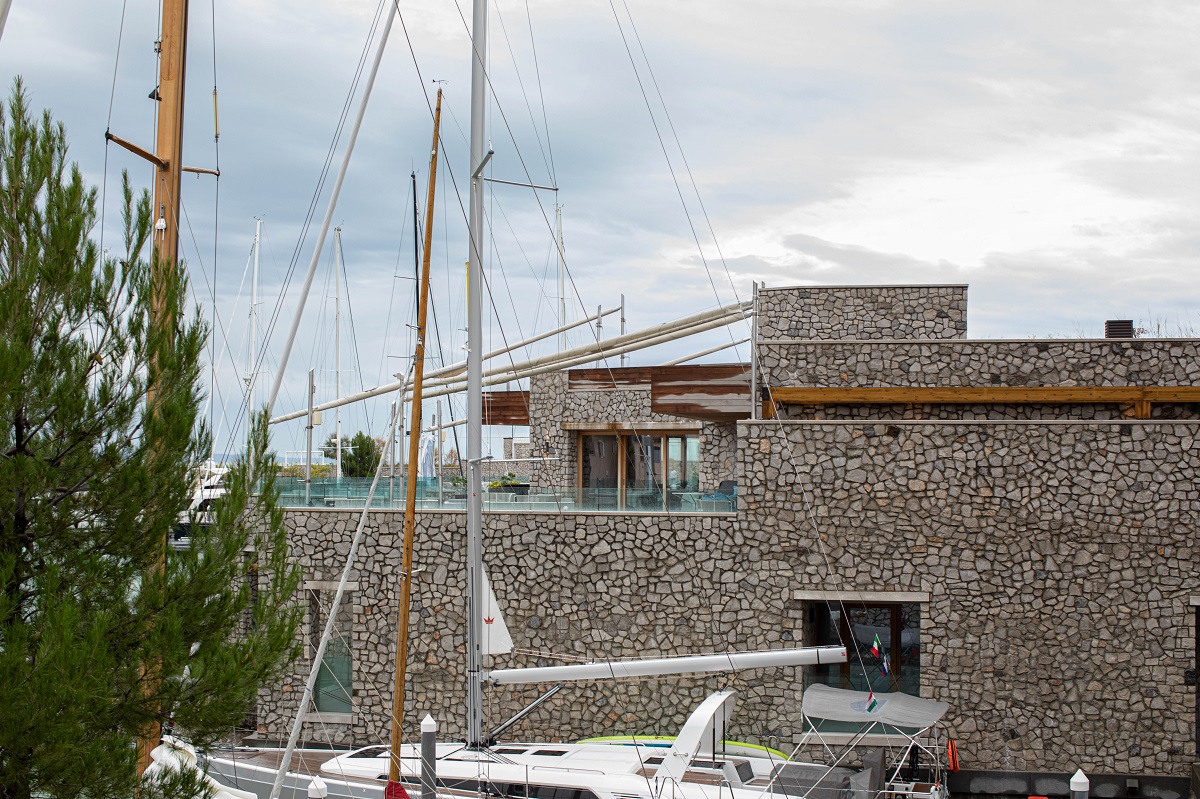 The management changed in April, but let's take a step back: you must know that initially the restaurant opened with a starred chef in the kitchen. The problem is that in the first few months, the facility didn't go as planned and, after its closing, the only chance they were left with, was to rent that space for events.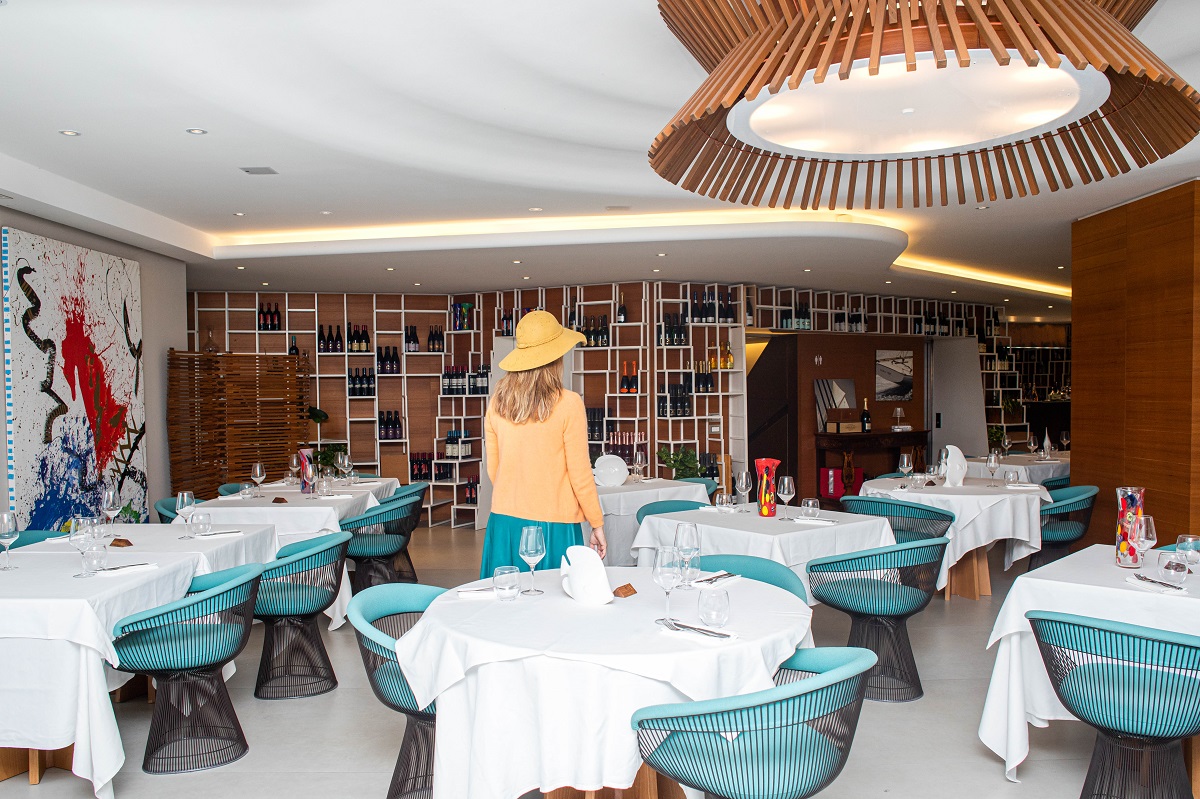 Now, they're back on their feet. The kitchen started working again under Federico Sestan's supervision. How could I not test this place for you guys (I did it just for you 🙂 )?
Well, here I am, in a cold, rainy and windy day of November; their marvelous terrace is only accessible by smokers but it isn't equipped as it is in summer. Obviously. But I can still enjoy the sea at winter thanks to the big windows (are you humming too?)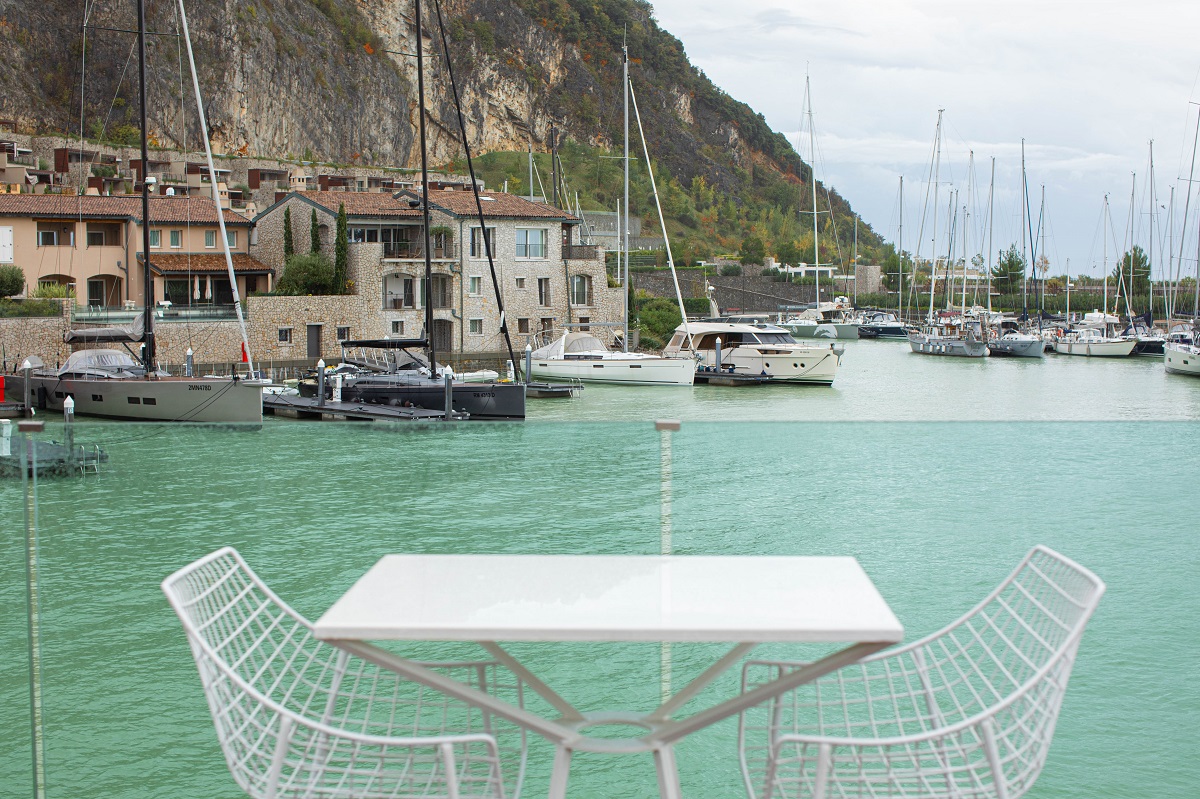 The room is modern and cozy, just lovely; the colors remind me of marine settings: white, teal and, inevitably, wood. I dare say that this is an incredible location for parties and private events: their doors are open all year long, they don't have a seasonal closing and Federico will always be ready to delight you (their weekly closing days are Wednesdays both at lunch and dinner and Thursdays just at lunchtime).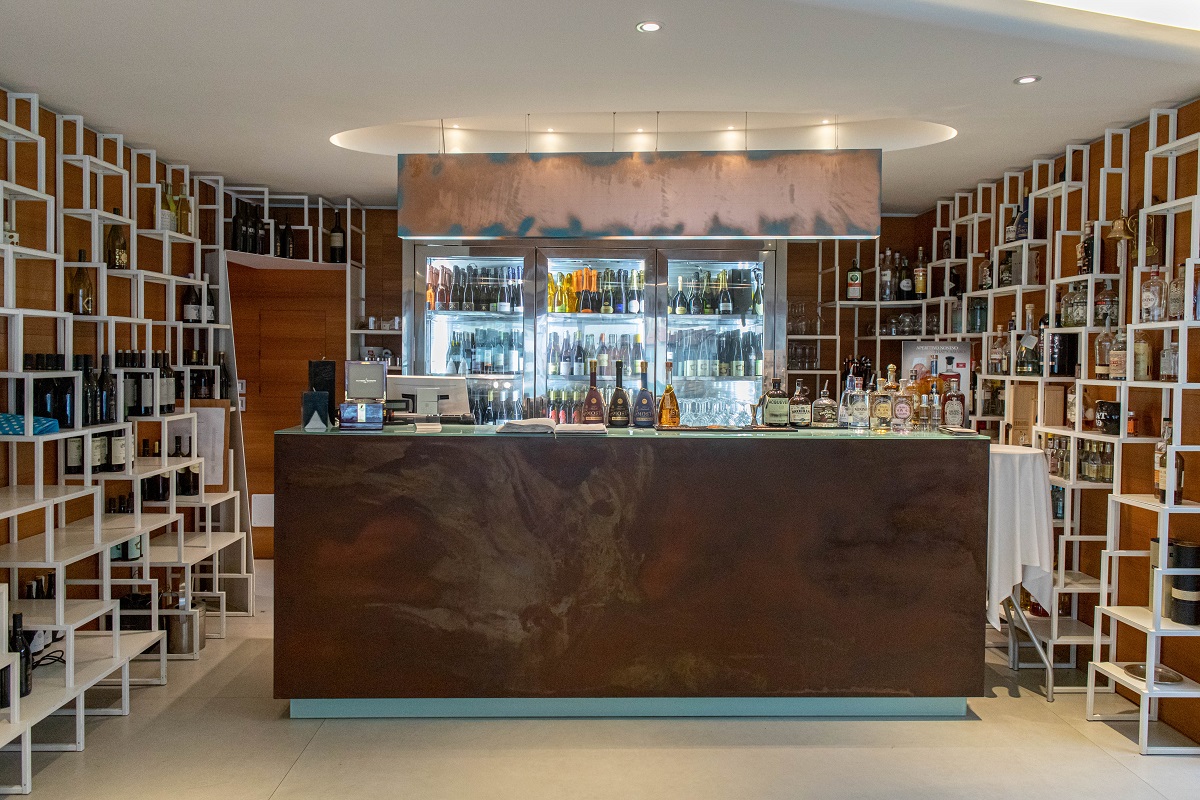 They mainly focus on fish courses; their daily-fished fish is the main character on the menu. Bries doesn't offer the classic tasting menus (that you can order nevertheless): you will be served à la carte and their dishes cost between 16 and 30 euros. I want to talk about this right away because I know that you guys are interested in it. In other words, you can expect 50 euros per person wines excluded.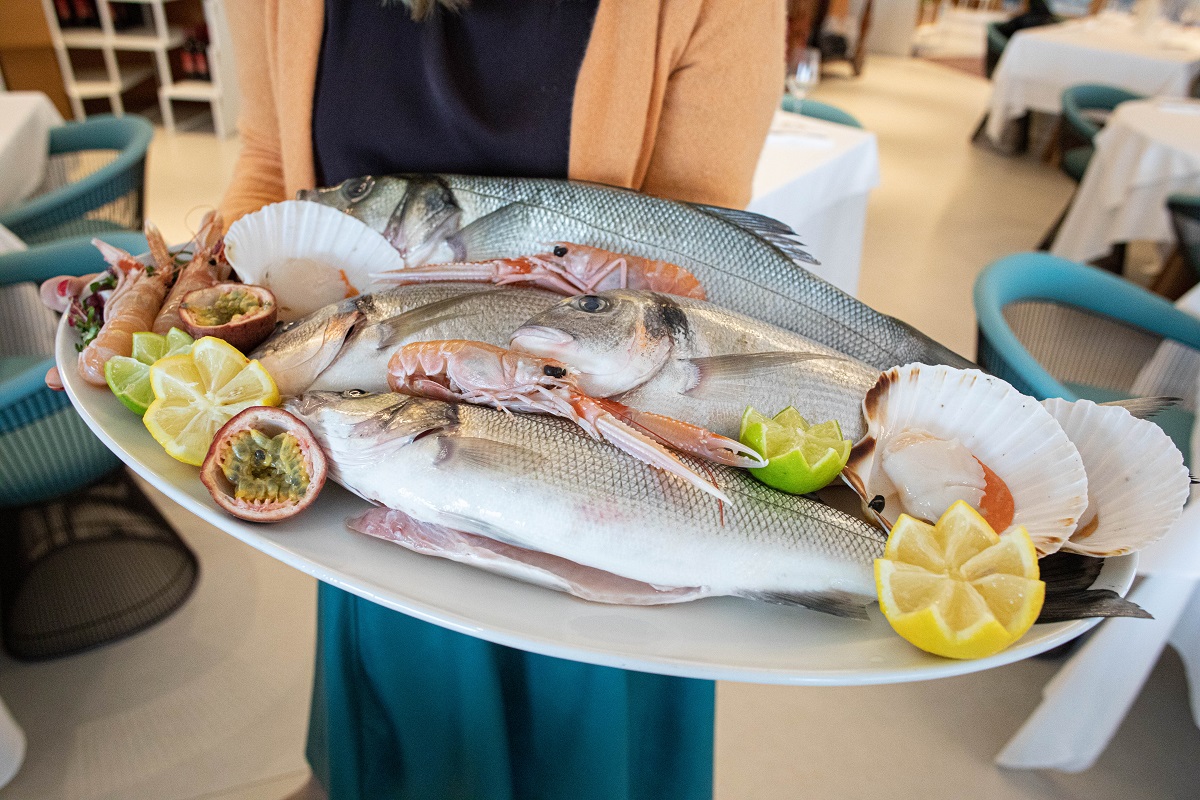 What did I savour? I asked for a taste menu, of course: the more I tasted, the better.
And here comes the oval plate, which shows off all of today's delicacies: scampi, sea breams and sea basses. I started with the crudités, and I then ate the stock fish cooked in oil, with bitter salad and creamy corn-meal. Always as an entrée, I had a cream made of fennel confit, steamed shrimp and marinated salad. Amazing.
Right after came the selection of first courses: spaghetti with a cream of clams, cuttlefish and bottarga and a citrus risotto, with smoked burrata and scampi. Its scent is really imprinted in my mind!
But I have to talk about one of my all-time favorite dishes. His royal highness the fritto misto, a mouthwatering good served with a passion fruit mayonnaise. Everything was delicious and the flavors were perfectly balanced.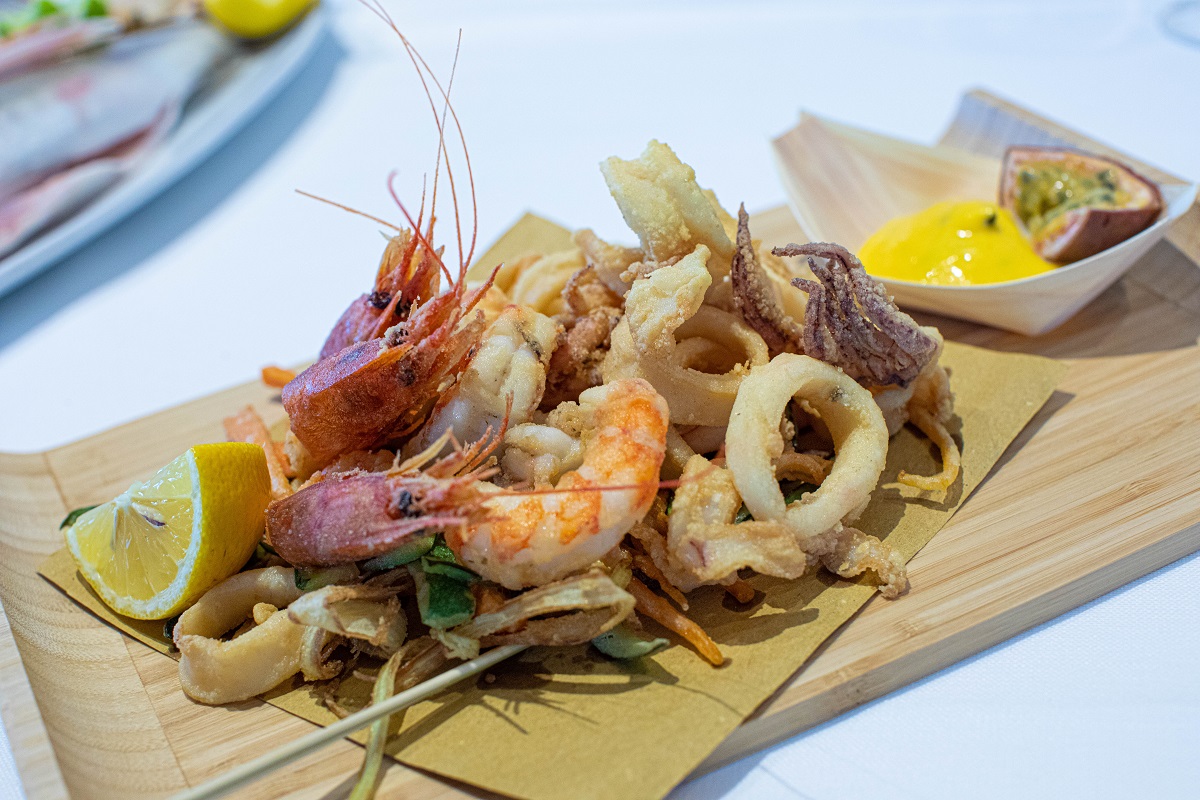 The menu is deeply seasonal and brings local ingredients on your table. But of course, the search of high quality primary products takes them outside our region. "It is impossible to believe that all these excellent ingredients came from this same territory", confirms Sveva Laboranti, manager at Bris'.
I want to conclude by telling you a couple more things. First and foremost: here parking is free for the whole winter season…I wouldn't underrate this. And then, seen that New Year's Eve is just around the corner, be aware that they're setting up a dinner with a piano bar, a dj set and a open bar. You can even come and just dance.
What else to add or ask? I let the waves, the wind's voice and a good glass of Kante lull me, while I contemplate the horizon, fascinated by the sea at winter, just relaxing.
See you next time!
Foto Lara Perentin