My first blog article came out way back in January 2015. What did it tell you about? It was precisely about Albero Nascosto! A little place that still is one of the most charming places to stay in the city as of today.
We are in a beautiful building from the eighteenth century, in the heart of Trieste, in the renowned Cavana area: here Aldo Stock, an entrepreneur with a flair for antiques (before he turned over a new leaf in 2000, Aldo actually was an antiques dealer), has created Albero Nascosto, a small 10-room Boutique Hotel.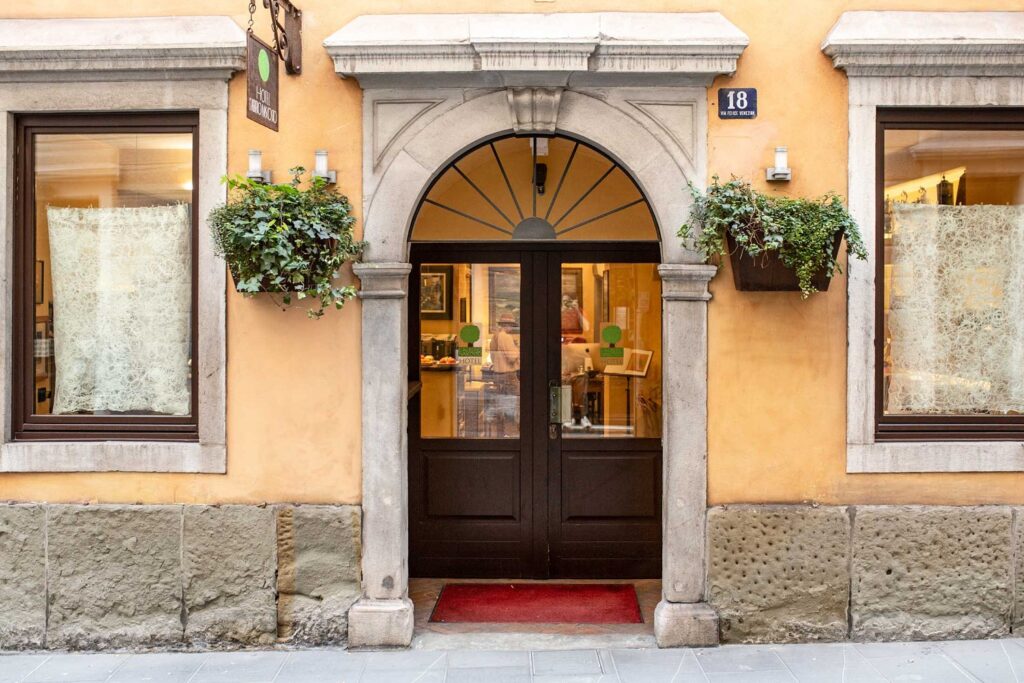 The reference to the tree is not accidental. In fact, its founder wanted to name each room after a type of wood, which is the same material of the small plaques you'll find outside each room and on its handle. These small design details and the attention paid to them make this lovely family-run hotel stand out.
If you close your eyes, it'll almost feel like you're in Paris. Maybe it's the small inner courtyard with a tree and a fumoir with a wrought-iron table and chairs, maybe it's the enameled metal sign with French writing on it… I can't tell you exactly what it is, but you can really feel the atmosphere of the French capital here.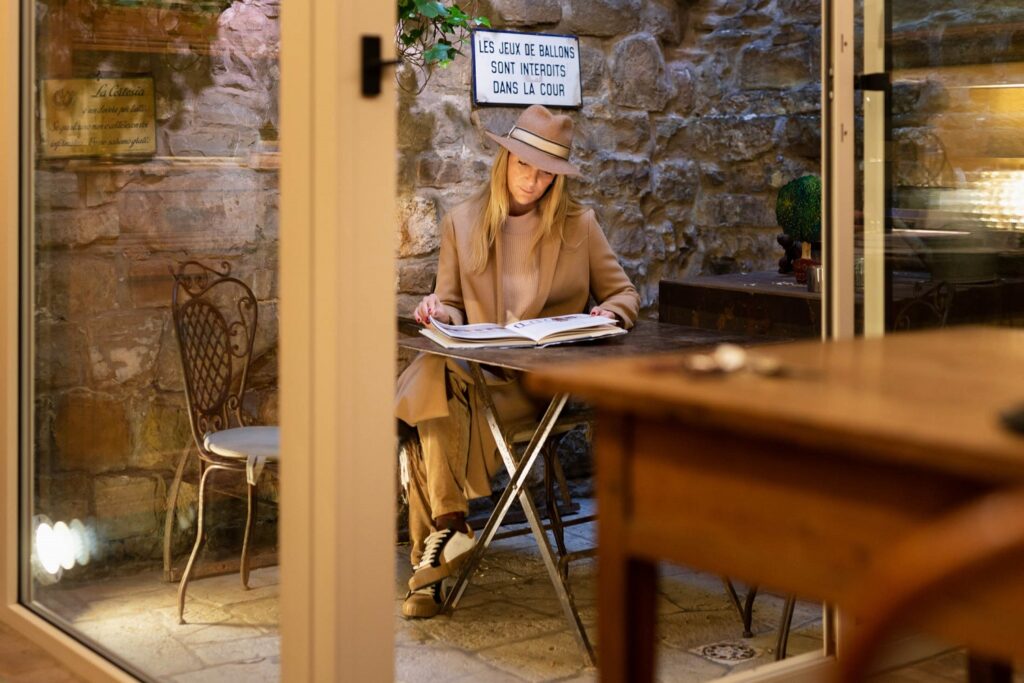 The lobby is very intimate and is not only home to a classic reception (with no less than two vintage desks) but also to the breakfast area, which is always a rich buffet with local products and a selection of honey and jams to make your head spin! They also pay extra attention to the customers! Here, drinks and small snacks – which are all super healthy, such as sweet, dried fruits – are left available to guests all day long.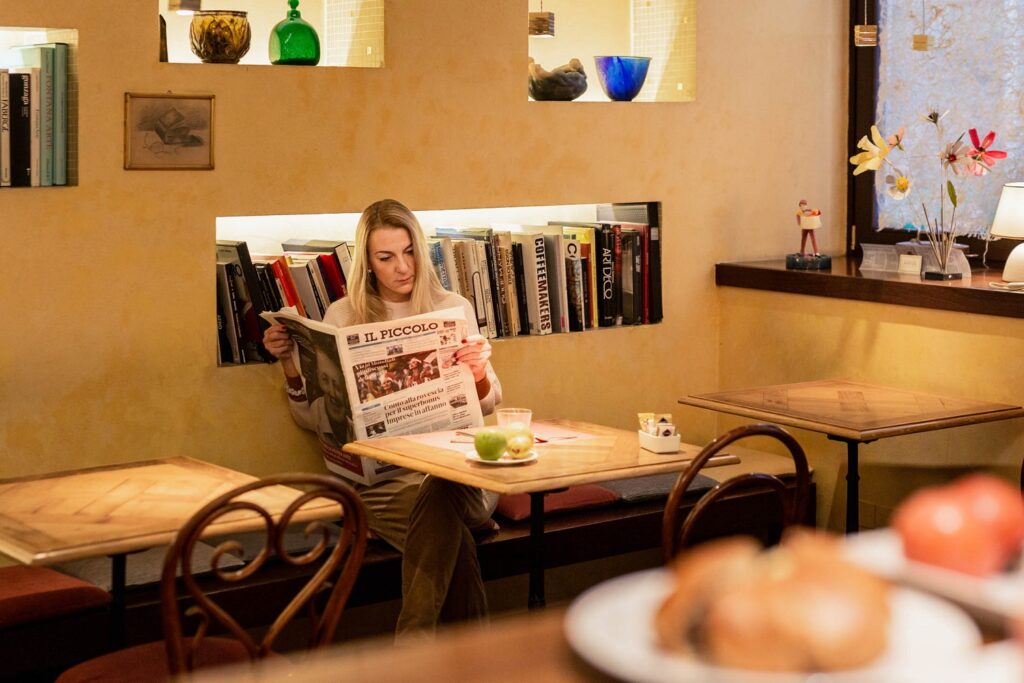 There are many other elements that help set the atmosphere: the collection of coffee machines, the multitude of books, design pieces and antiques, the paintings, a few pieces of handicraft, the dominant white stone, and a splendid Roman column. Just delightful.
The rooms are spacious and mix old-fashioned pieces with the comfort of modernity.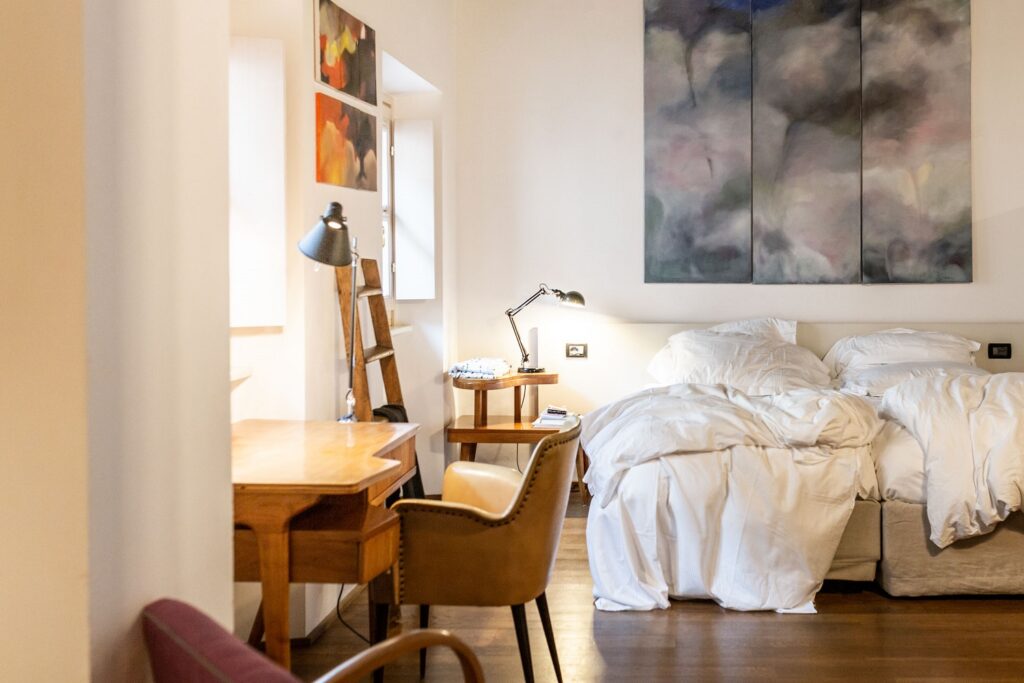 However, the communication strategy Albero Nascosto uses, wins over everything: in fact, if you go browse on their website or social media, you will find only the essential info you need and no self-celebration at all. As opposed to telling their story in the virtual world, they prefer to pamper the customers during their stay…because, let's face it, is there any better advertisement?
Don't be fooled. If you type Albero Nascosto into Google you will find that this Boutique Hotel is not among the top establishments on TripAdvisor. Which is not an issue, I might add. Because you will only need to do a few more searches to find out that they talk about it – very well – in international magazines.
Shall we come to the news? Over the years Albero Nascosto has expanded and in addition to its ten rooms, they now offer four apartments in the area, furnished in the same characteristic style that distinguishes the hotel. They require a three-night stay at minimum, in this case.
I had the pleasure of visiting "Shally," a small apartment on Via San Michele, which overlooks the homonym garden. On the bright top floor, you'll find a large living room equipped with a sofa bed, a kitchen, the master bedroom, and white marble bathroom.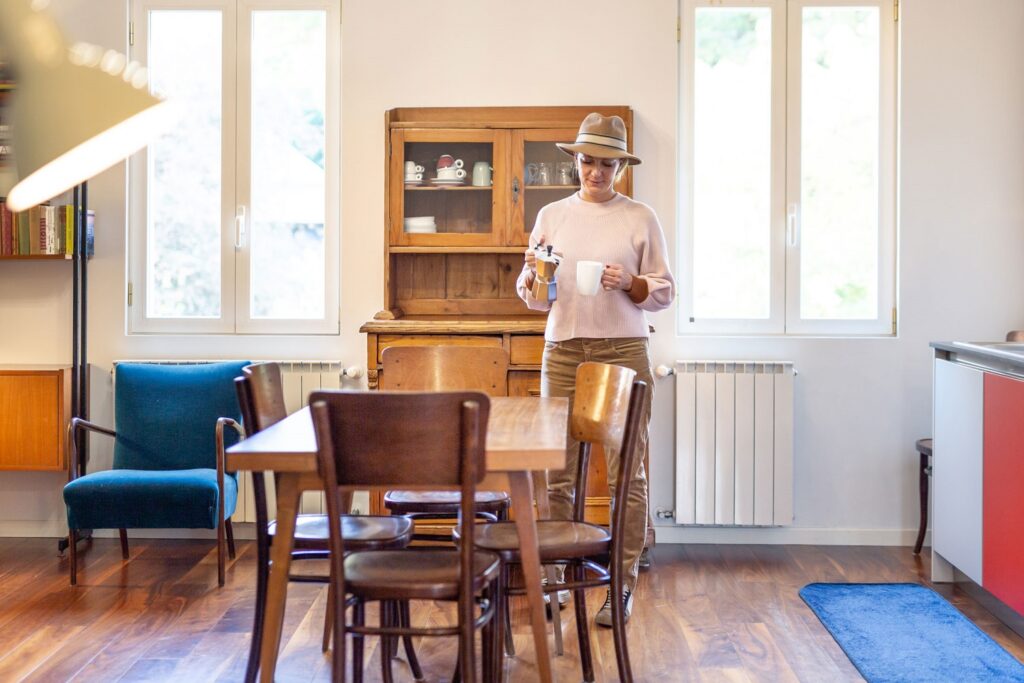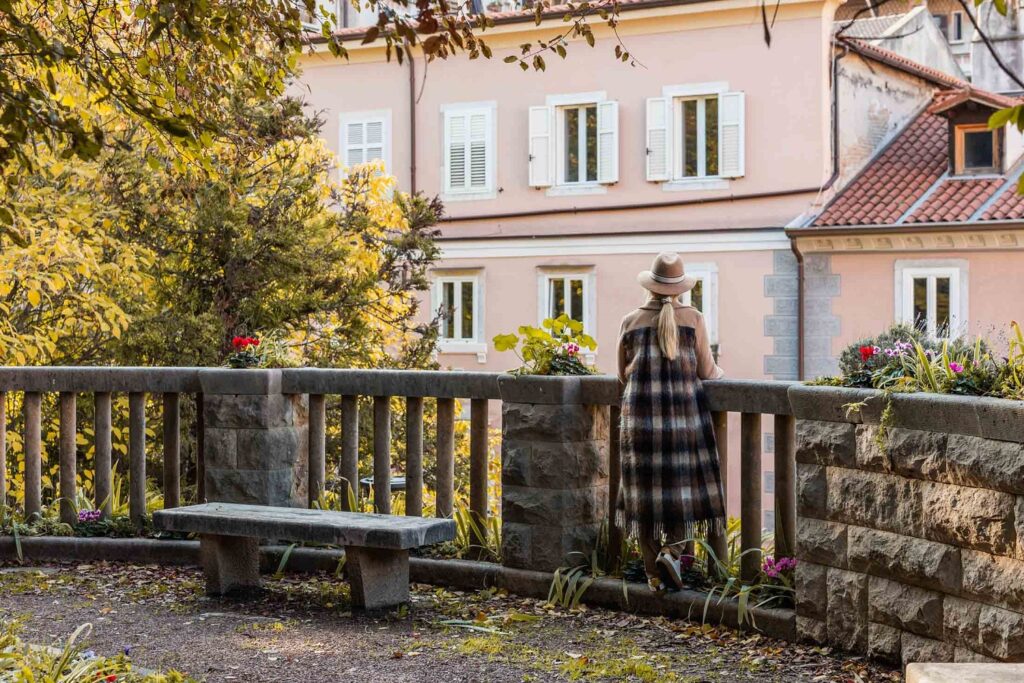 I then also wanted to take a look at "Tra Cielo e Mare," a place on the seventh floor of an apartment building: each of its rooms has a view of the sea. Mesmerizing. The gem is its terrace… there's a breathtaking view of the Gulf of Trieste.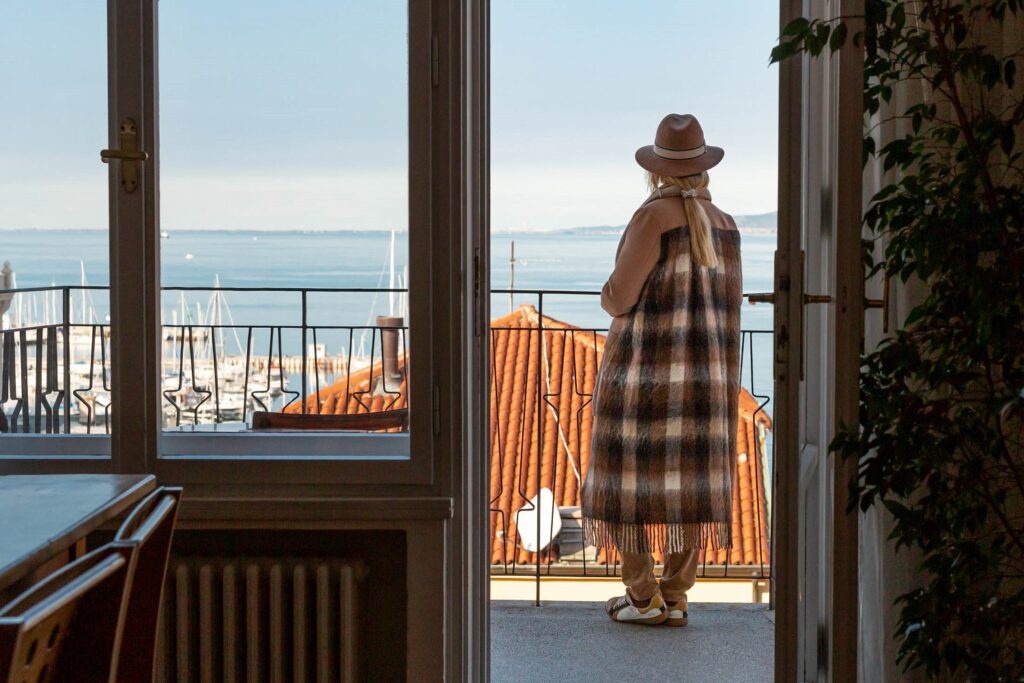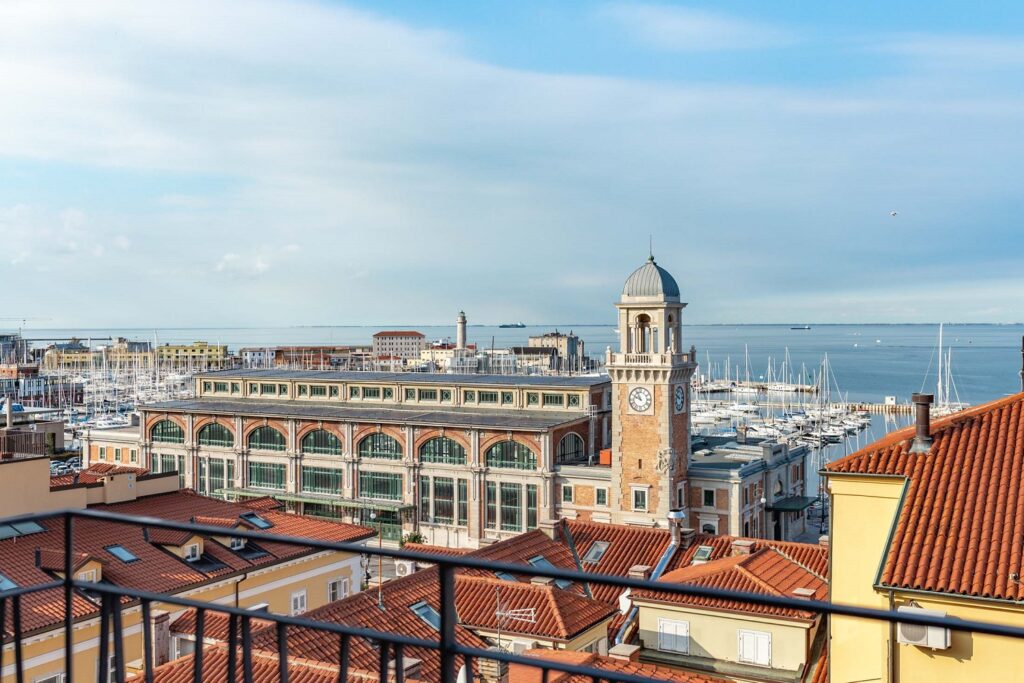 What did you say? Where do you park your car? You don't have to worry about parking at all because, if you wish, you have the chance to reserve a parking spot in the garage that's made available to customers.
In short, I feel like I have properly described this lovely little place to you…hidden, yet not that much! All you have to do is to choose your dates and book a room or apartment. You will not be disappointed.
Talk to you soon 🙂
Ph. Michele Grimaz