New season, new appointment with "Guess how much I spent?". The arrival of a new season is definitely an excuse for shopping, so I decide to buy a 60s style coat to suggest a new cheerful and colourful outfit.
The coat is a nice shade of strawberry red and I found it at a church sale for 6.00 Euros (the dry cleaner's was double that amount). At the same market I found the cloth hat for 2.50 Euros, and the cotton shirt with a round embroidered collar for just 1.50 Euros.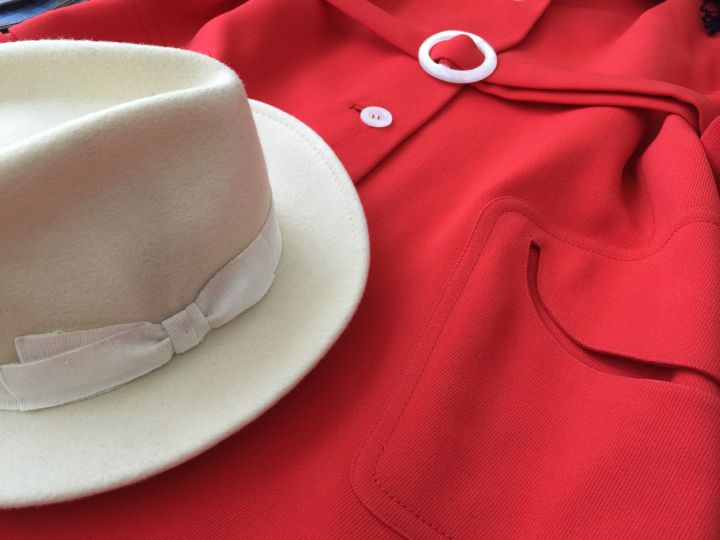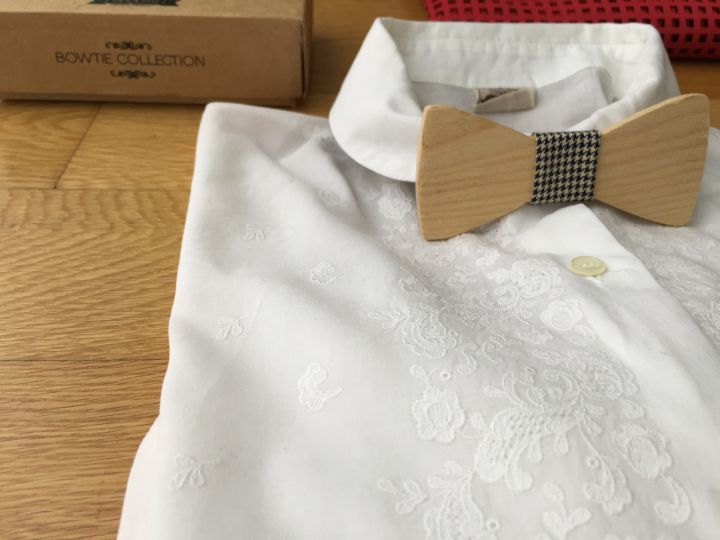 The wonderful bow tie of recycled wood by Vinyluse (of which I've already talked about), is 49 Euros: the Russian woollen shawl by Pavlovo Posad Shawl is a present, but its price is around 30.00 euros, while the jeans are from Zara, on sale for 9.90 euros.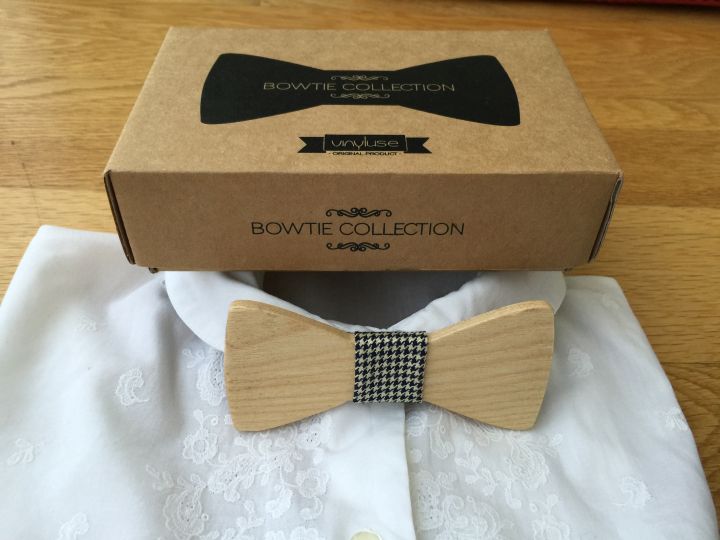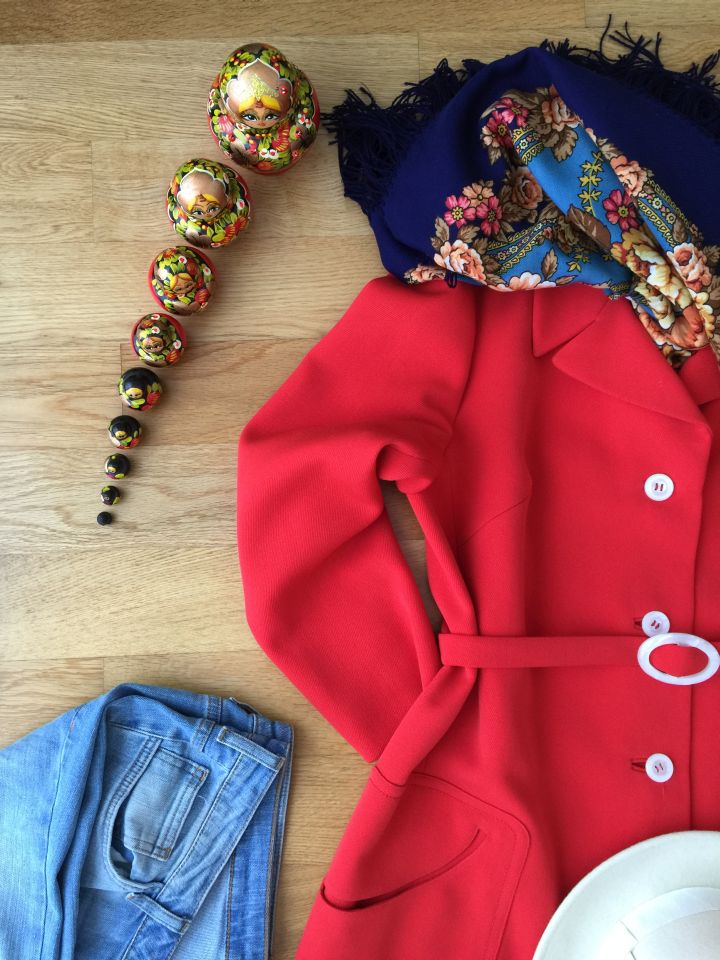 The last touch is the handbag, that as usual is "off budget", but it's absolutely essential… a very rare and vintage handbag by Roberta Camerino, which I found at a fair in Florence. I paid 180 euros for it, not really a cheap find, I know, but I couldn't resist… Its peculiarity is the small flower on the edge that was once used to pass the wool thread through and now is perfect for your earphones.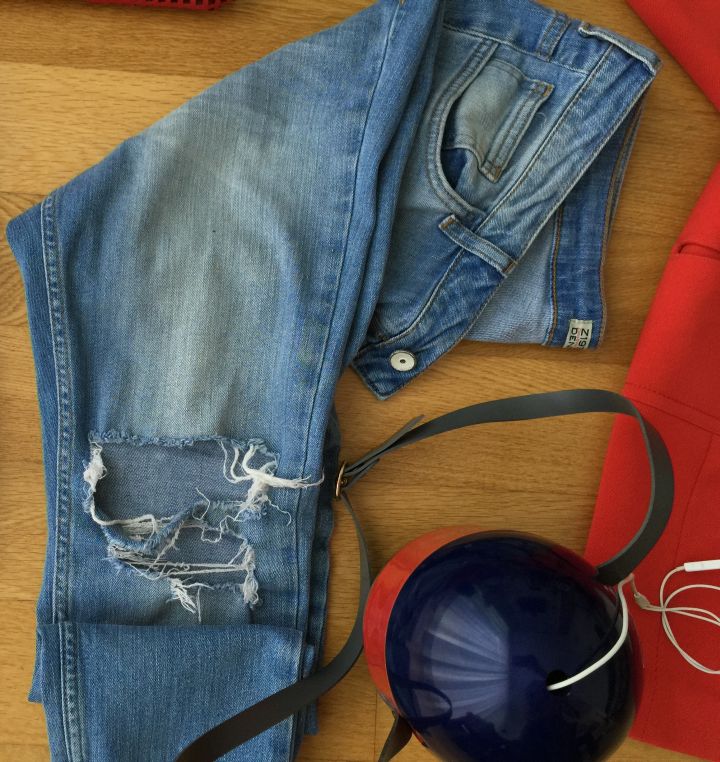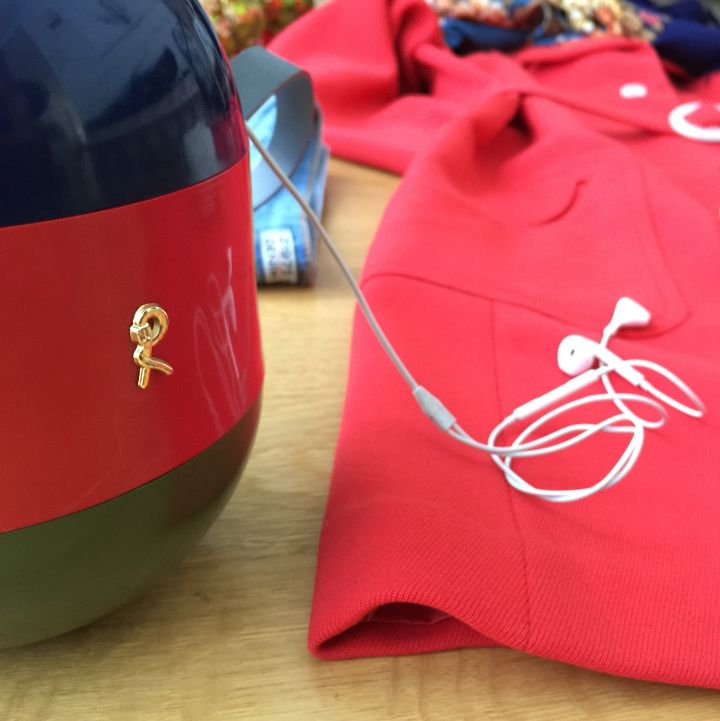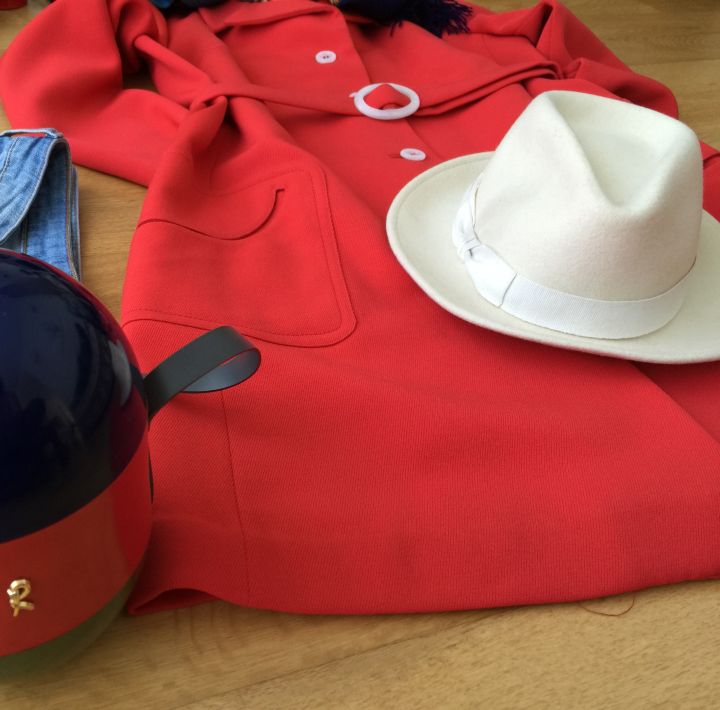 And so, spending less than 300 euros my outfit is complete; I'm now ready to face September's breeze and the first chills of October.
With the outfit there's a little surprise for you. Curious? Have a look…