Today I thought about my readers from across the Ocean and of their forthcoming celebration for the 4th of July. And because every respectable party has its dedicated dress, I decided to suggest an outfit too.
To be in theme I chose the colours blue, red and white.
A fresh, fun and elegant combination and quite original too. Just like the origin and the story of each of the items: The silk cocktail dress by Cacharel was my grandmother's and she bought it in Paris in the '80s; sandals from Primark are a gift from London for only 3.00 pounds; I found the linen jacket from Majestic Filatures in a wonderful boutique in Ventotene during one of my last holidays.
Then we have the accessories, the real strong point of the outfit. A slightly bold pair of sunglasses from Celine and a necklace from Nodo, a ring made with old clockwork pieces by Tomoko Tokuda and a small vintage handbag with sailor knots, that I adore. For whoever prefers larger handbags the alternative is to choose a vintage bag of raffia, which is very popular this summer.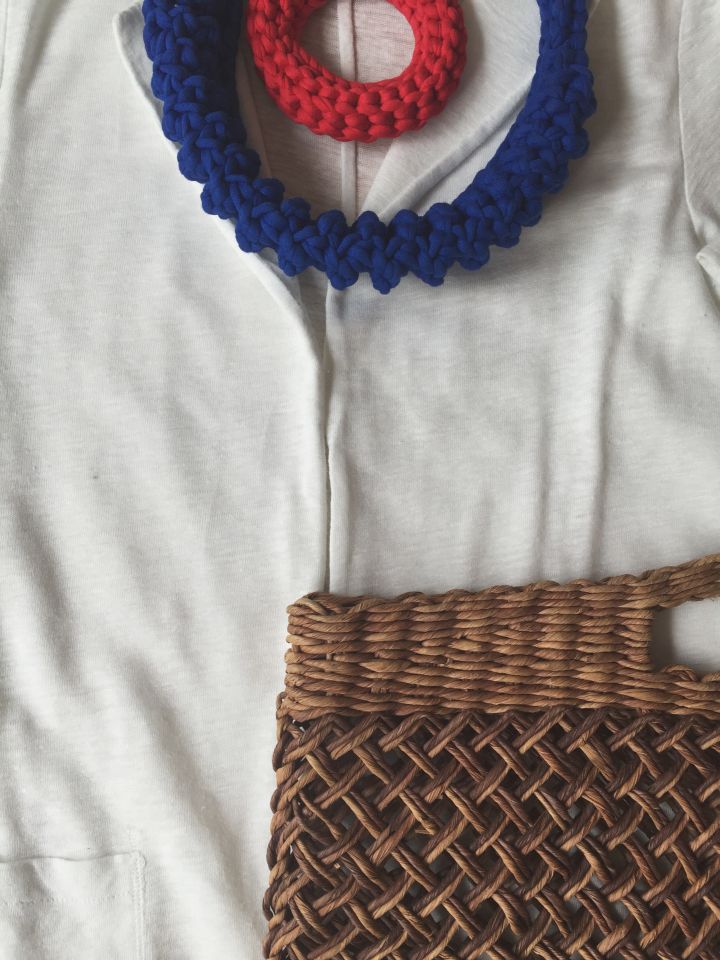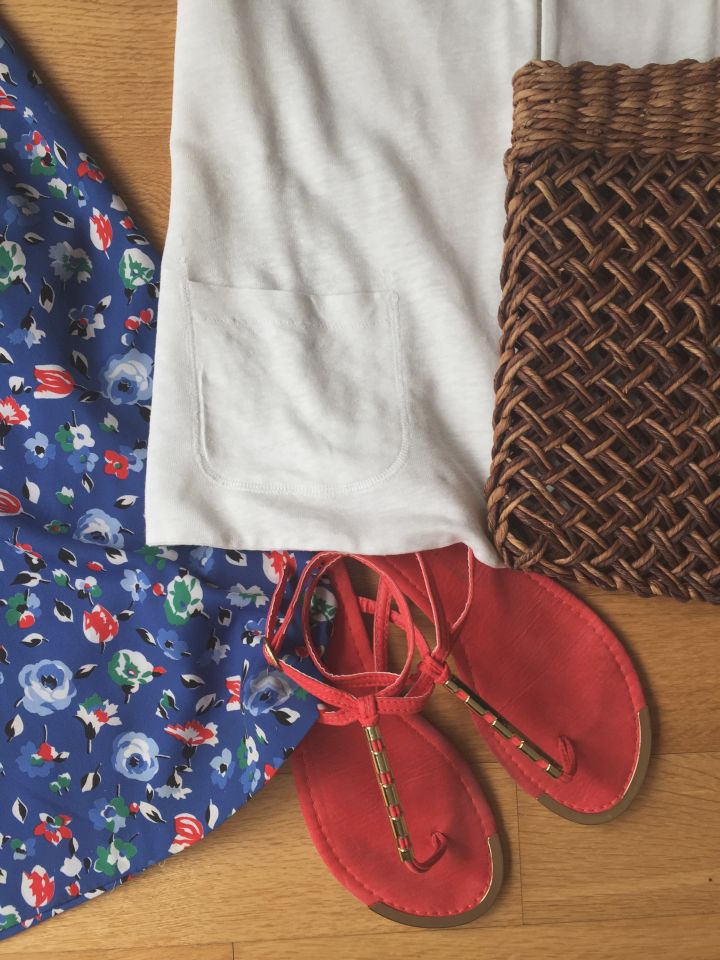 The result? A simple look that won't let you go unnoticed, perfect for who loves celebrating the 4th of July, but also for who, like me, loves a mix between vintage and modern.
Now that I have the right outfit, I can finally browse through "Homes Magazine" and look for a house in Monterey, California, and maybe take some inspiration from "Casa Vogue Vintage" to take care of the furnishing. It sounds like a nice way to celebrate American Independence. Happy 4th to everyone!!