All the world is pink. That's how Mihailo Anusic sees it. I met this Serbian fashion designer  from Novi Sad thanks to Natasha, a dear friend of mine from the same city.
His style is romantic, elegant and weightless. His reinterpretation of the classic and timeless is exceptional. The refined style of his models reminds you of royal clothing; elegant and detailed, but without that excessive ostentation, typical of life at court.
The choice of colors isn't casual. White, pink and pale blue. All in pastel tones, worthy of Cinderella and friends J and perfect for a special occasion… a moonlight ball or a ceremony in which to exchange vows of endless love…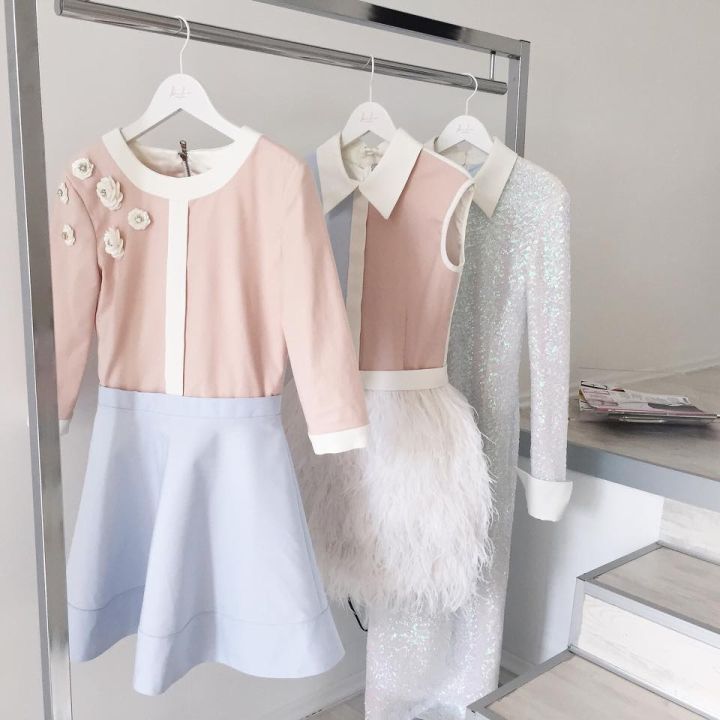 Mihano Momosa won me over immediately, but I'm not the only one judging by the number of followers he has on his social media. As soon as I saw his dresses I thought they'd be the creation of a young girl or woman, but – to my surprise – I discovered they came from the creativity of a young man that gave life to all this poetry.
Have a look yourselves, it's impossible to not be enchanted J