In the heart of San Cassiano, about 1.537 meters from sea level and under the tips of the mountains Lavaretta and Conturines, there's the Hotel Rosa Alpina, remember? That enchanted place in the heart of the Dolomites that always feels like home. There's something I haven't told you about though, and that can't be forgotten: a wing of the hotel reserved exclusively for the Chalet Zeno, 310 meters of complete luxury.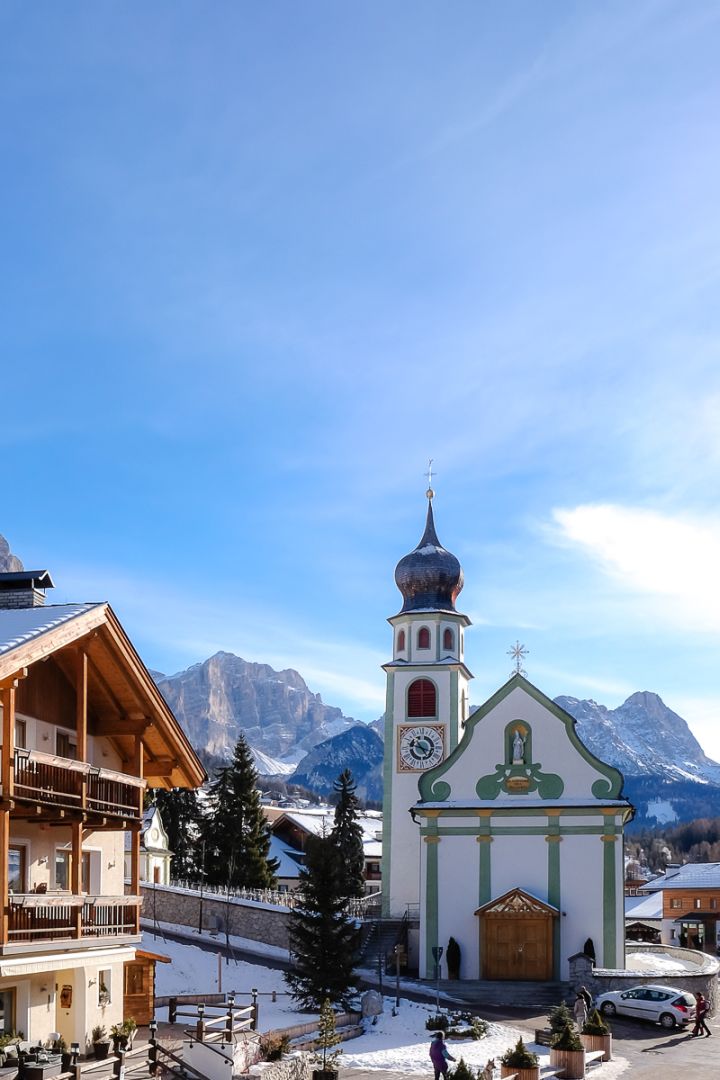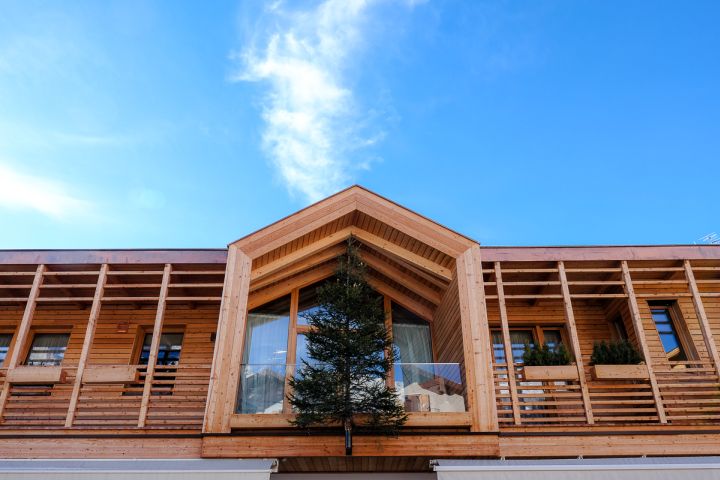 You reach the area through a corridor or with a private lift the takes you directly to the "residence", the same lift you use to reach the swimming pool and the SPA.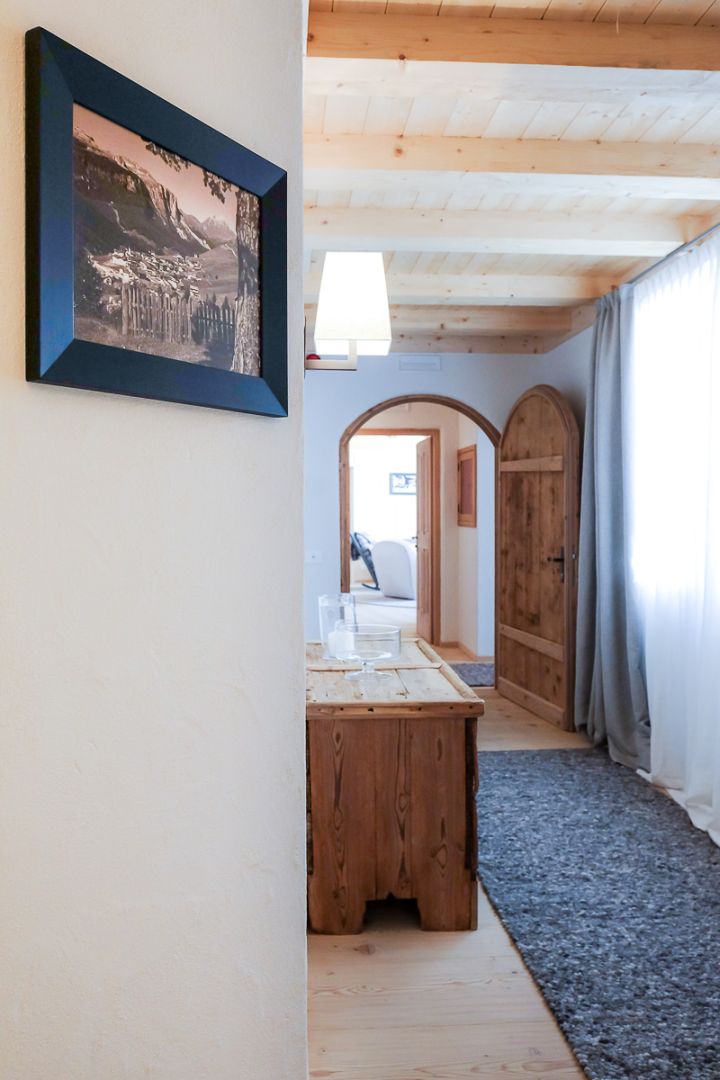 As you step in, there are two master bedrooms (a Suite and a De Luxe) with a master bathroom, elegantly decorated with the right compromise between elegance, comfort and modernism.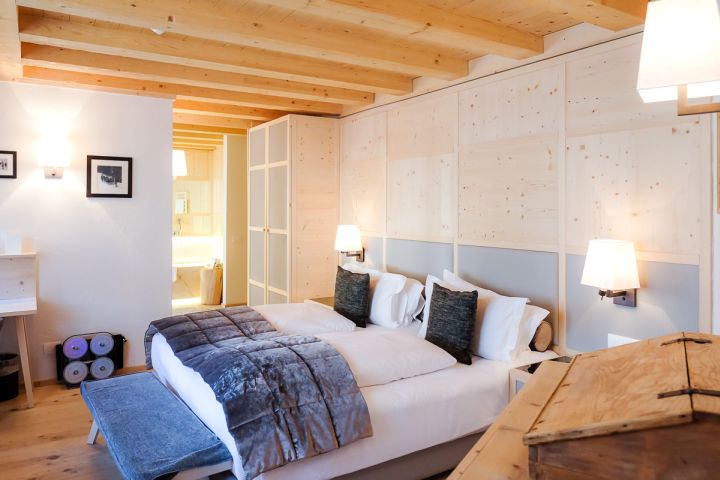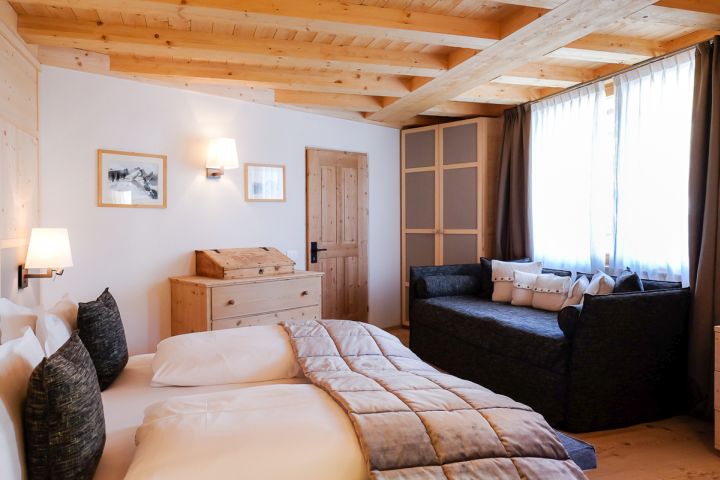 You then reach the heart of the chalet: a unique environment with wooden beam ceilings almost 4 meters in height, a large sitting room, a dining room and the kitchen with a large bar counter. Nothing is casual; there are two plasma televisions, a fireplace, lovely wooden furniture and a warm carpet that make everything cosy and comfortable.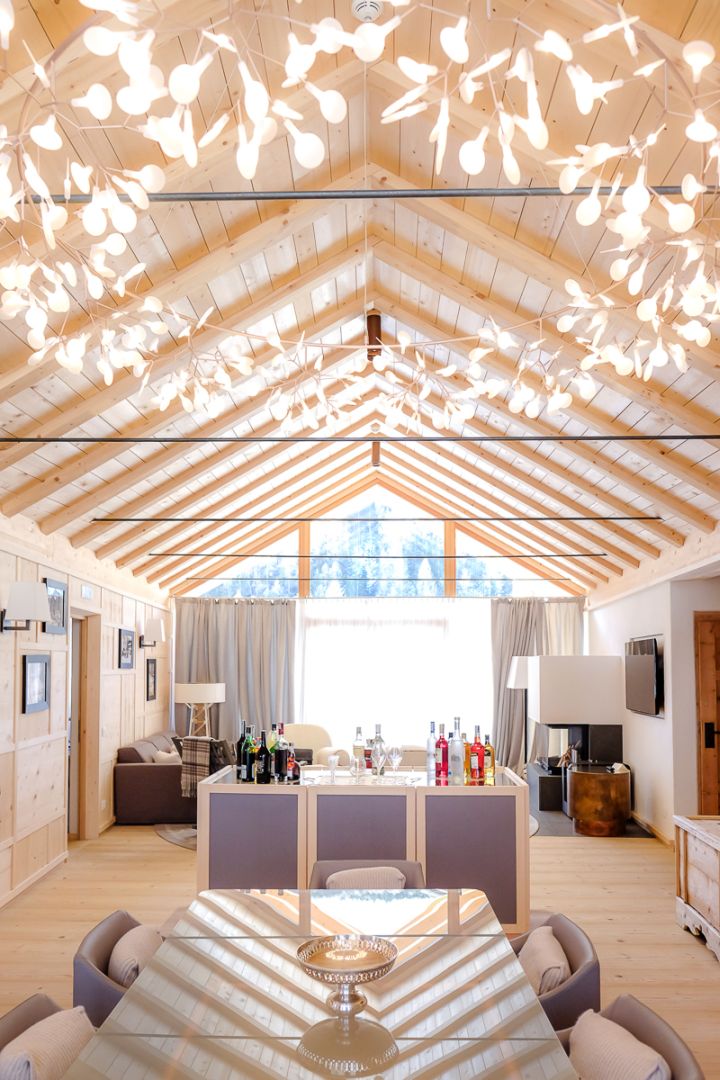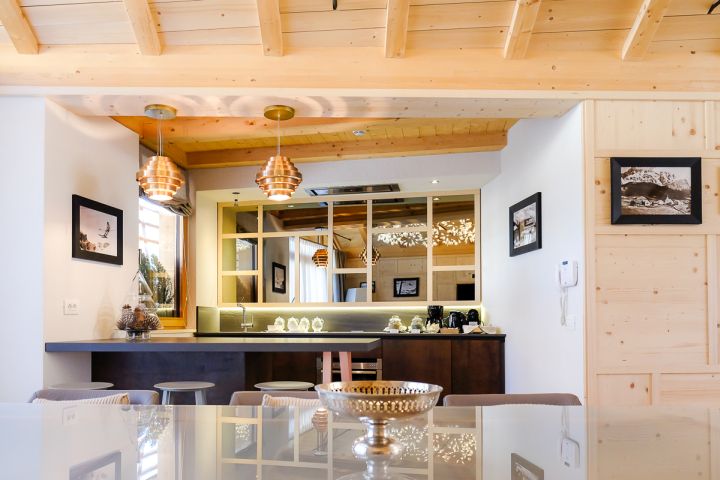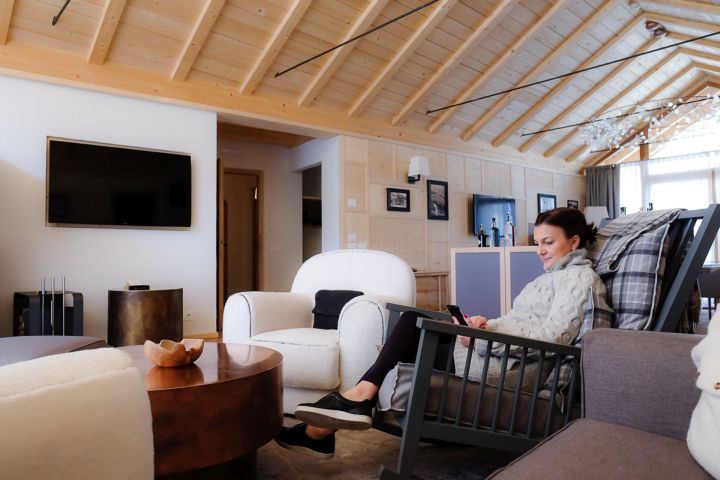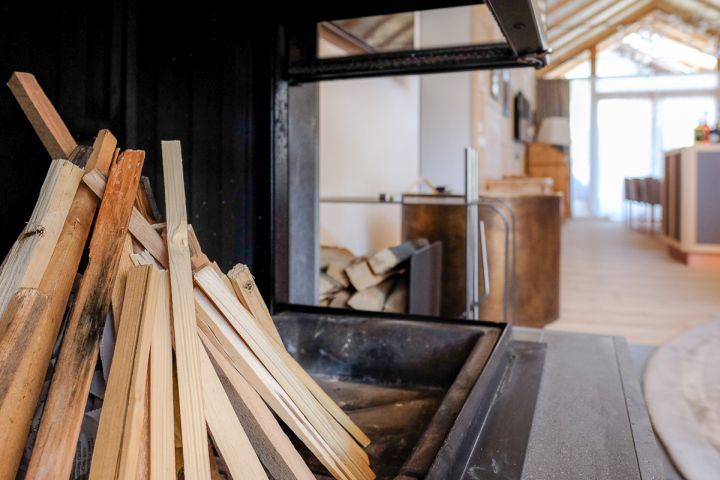 St. Hubertus' kitchen (star restaurant) delights our taste buds. You can have dinner served directly in the chalet, so you can spend an evening just among your closest friends in this special place.
Zeno even has a Master Suite, a double bedroom with an enormous marble bathroom and a hammam shower. But it's not all!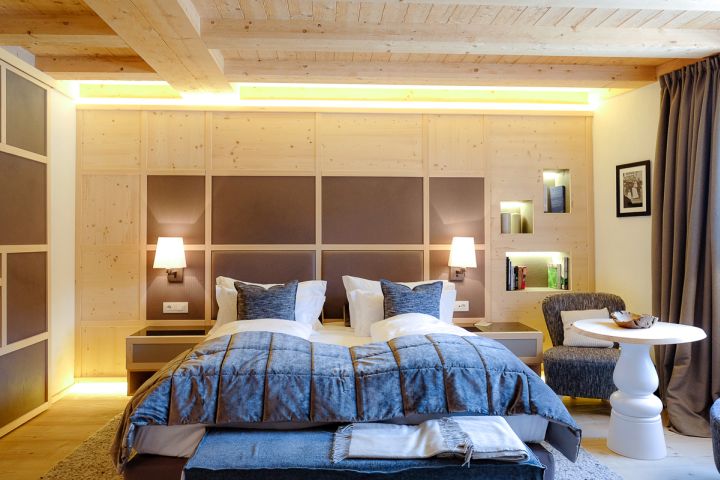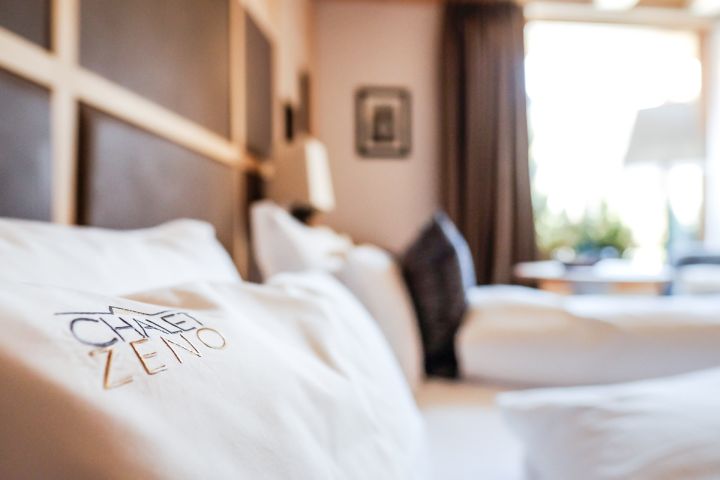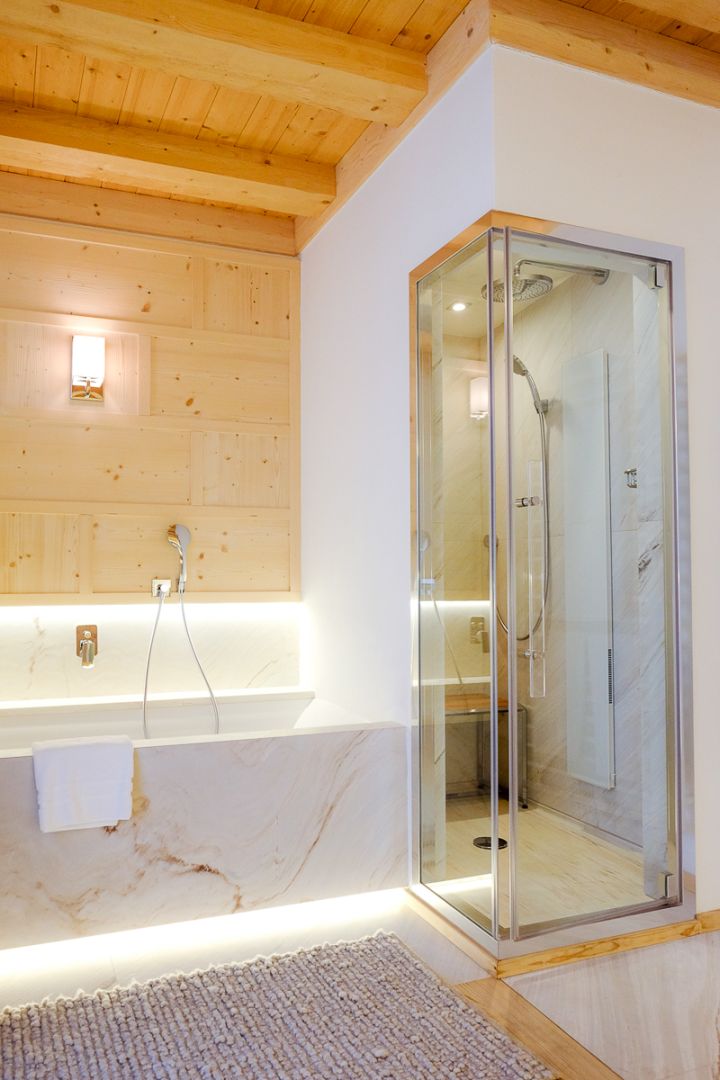 From the sitting room you reach the private garden, where you have a wonderful view of the Dolomites as well as a private Jacuzzi bath and a Finnish sauna.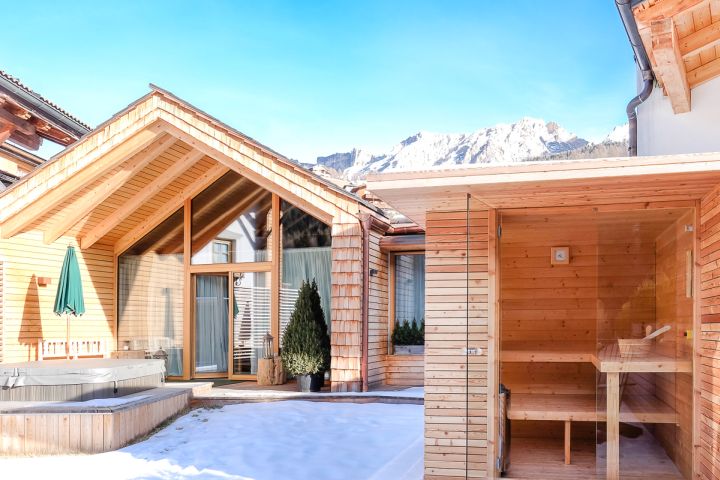 In the chalet at the Rosa Alpina Hotel, everything is cared for in detail, every single piece is perfect to guarantee a wonderful holiday! What else can you want?
Ph. Andrea Zangrando