Today I'm going a little further from my usual routes…you know how much I like to explore and tell you about new and unusual places.
If yesterday you had asked which is the common in Italy which produces the largest number of apples I would have said Merano, but I actually discovered it's Lana, which is quite close and was a real discovery for me.
This town only had 12.000 residents and it's set along a valley covered in apple groves, other fruit trees and vineyards, at the foot of the Mountain of San Vigilio. It's not too populated with tourists, but it's still well equipped to accommodate guests, mostly Germans, Austrians and Swiss.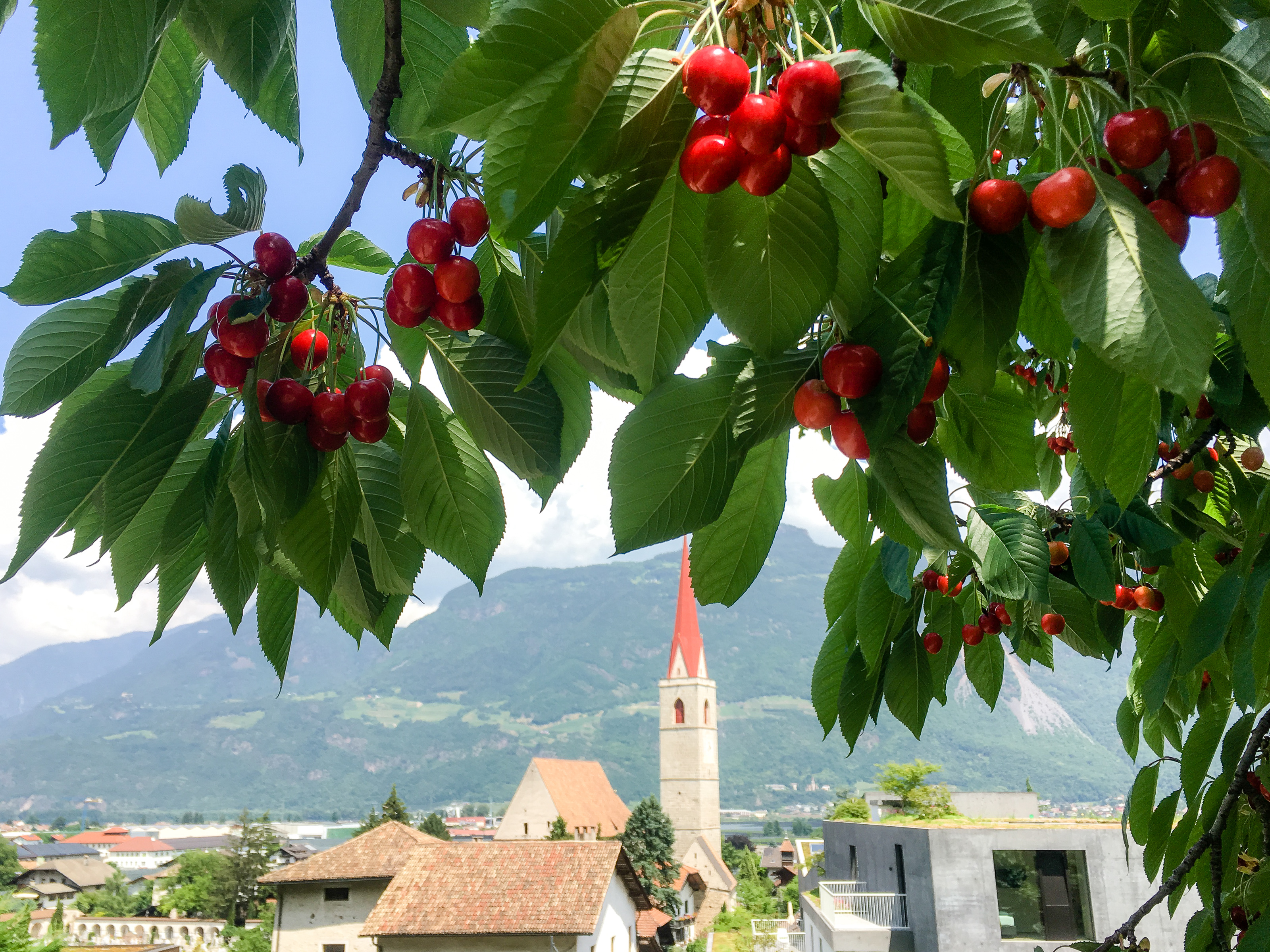 Here you can find every kind of accommodation, from the classic rooms hosted by families to extra luxury resorts, each with something special: there's the Theiner's Garten, entirely organic and dedicated to sustainability, there's the Schwarzschmied, where your stay will be dedicated to wellness, where spa and yoga are combined with slow food cuisine, and last, for whoever needs to take a break from their everyday frenetic life, there's the Vigilius, a 5* mountain resort, which you can only reach with a cable car.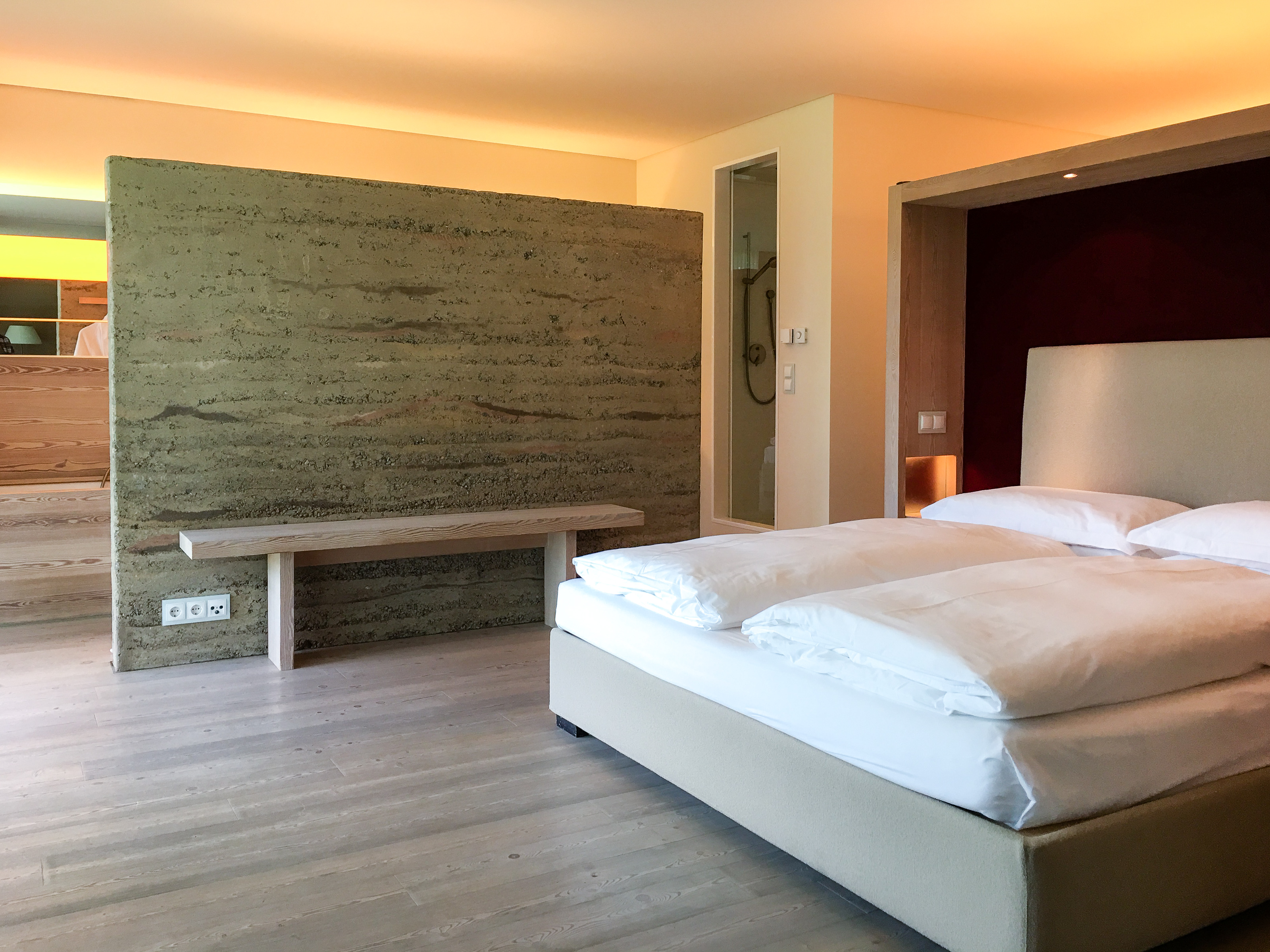 I decided to stay at the hotel residence Im Tiefenbrunn, managed by the Baumgartner family; here the level of hospitality is such that from the moment you set foot in the garden, you'll feel like you're welcomed into a private home rather than a hotel. The owners always introduce themselves to every guest and help you feel relaxed, with special care to every beauty detail, elegant but simple and in their choice of local food products.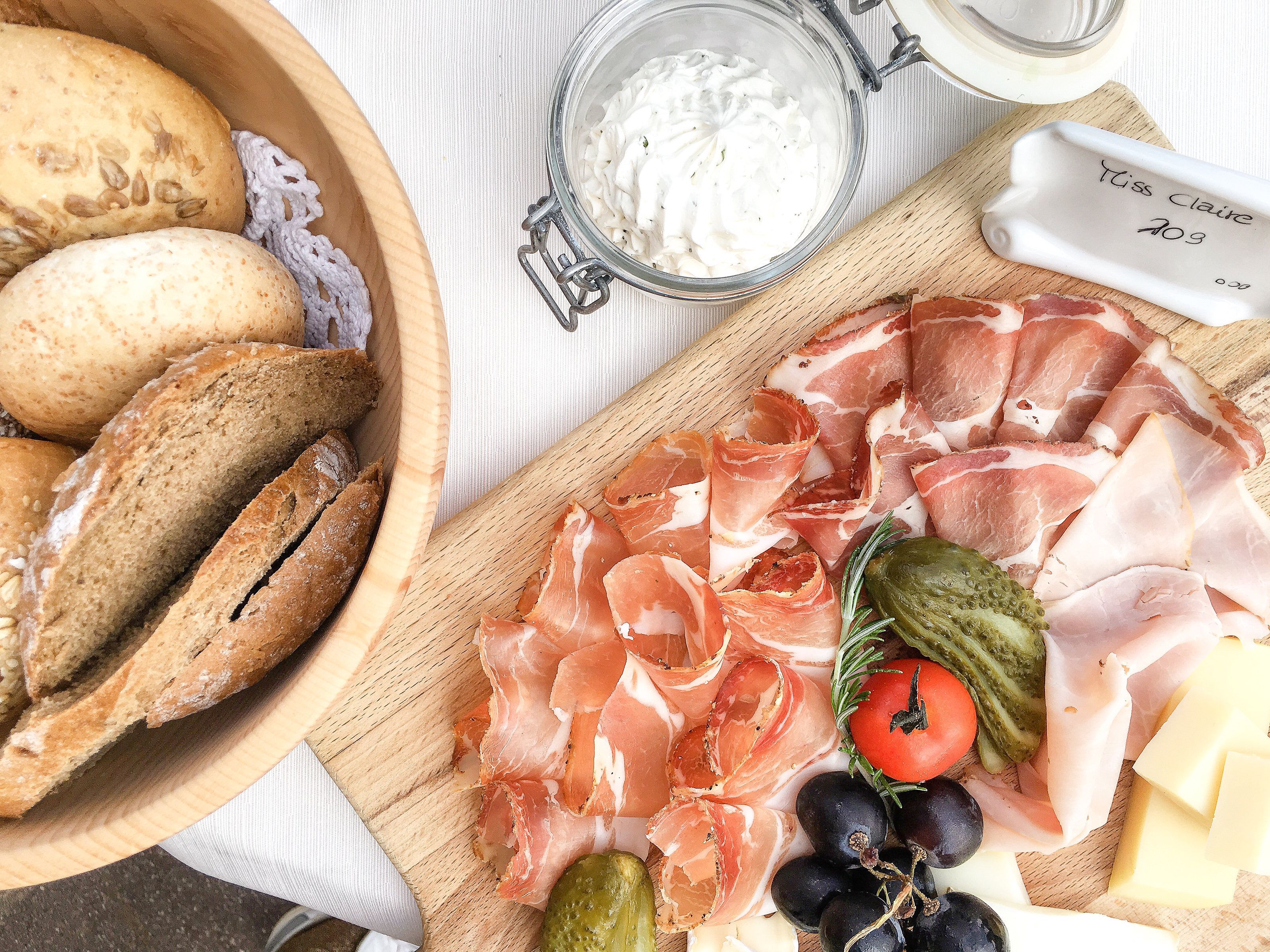 You hardly have time to set down your luggage and you already know you'll return completely regenerated thanks to the tranquility of this area and its different activities: apple groves border the neighbor's property and there's a Zen garden with a ping pong table, electric bicycles for all the guests, a spa with a sauna, Turkish baths and the possibility to have a massage or other treatments. And I should also mention their excellent breakfast, proper brunches (also for the time, because it's served until 11 am!) with a selection of organic products, all local and homemade… just thinking about it I feel hungry again.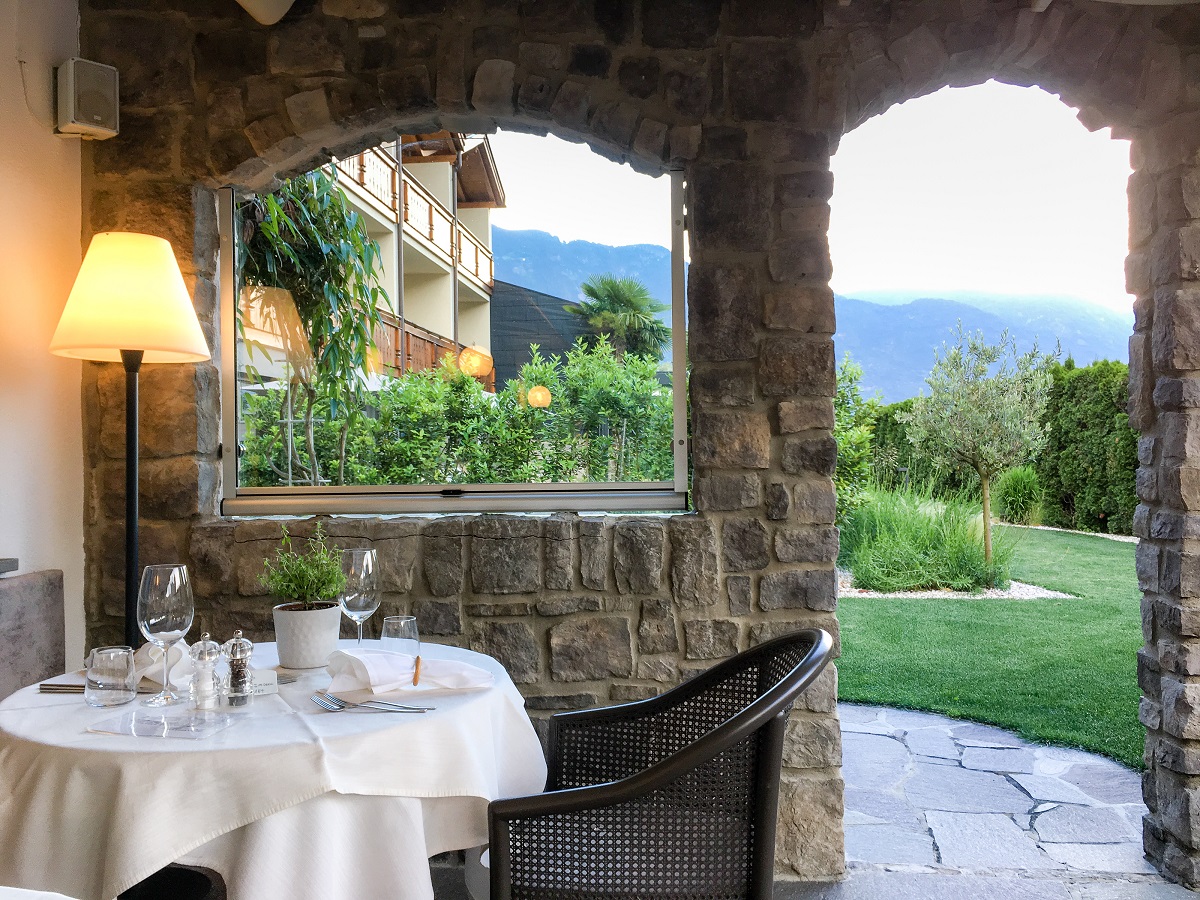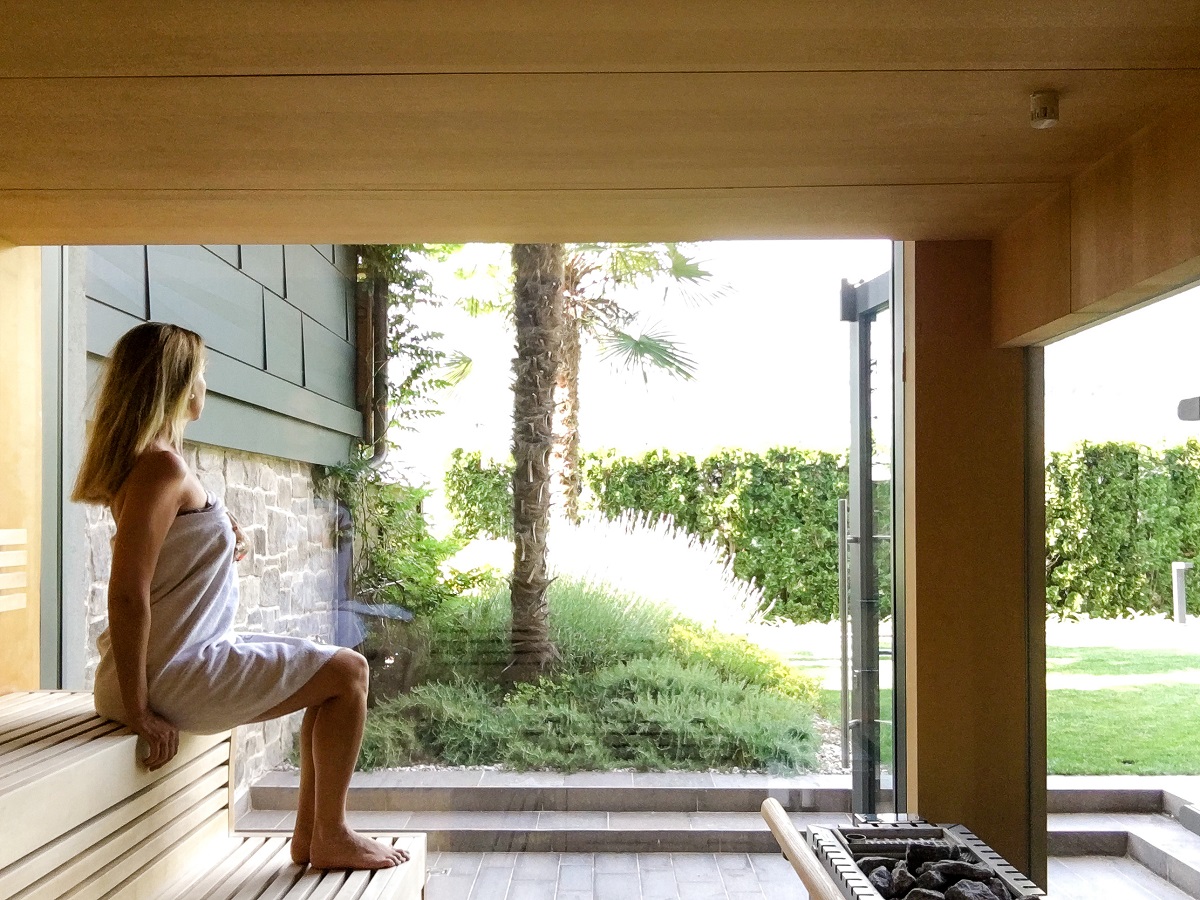 But let's not lose any precious time, walking boots on, rucksack on my shoulders and  let's go exploring the beauties of Lana! There are many things to do and in three days I had to run about to find the best 8 to suggest:
follow one of the many paths you find on the map; I chose the "BrandisWaalWeg", the path of the acequia Brandis, it's easy to walk along because it has a lovely view, it passes right by the Golf Club and brings you to the foot of a beautiful water fall;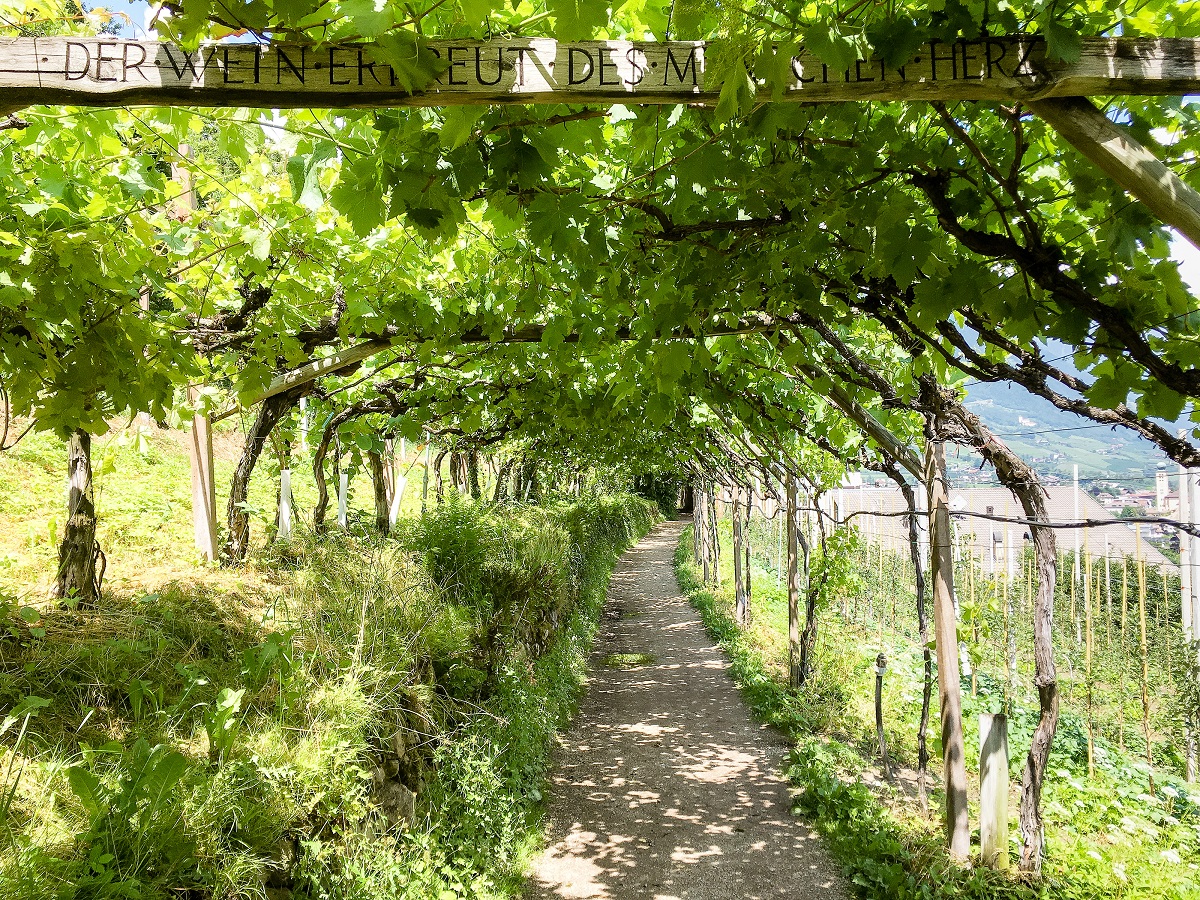 Visit the Museum of the fruit cultivation, hosted in a historical building of rare beauty and in the hay barn nearby; here you'll discover the world of apples and local traditions, with both a historical and contemporary view (the museum has recently been refurbishes and it's interactive and fun!).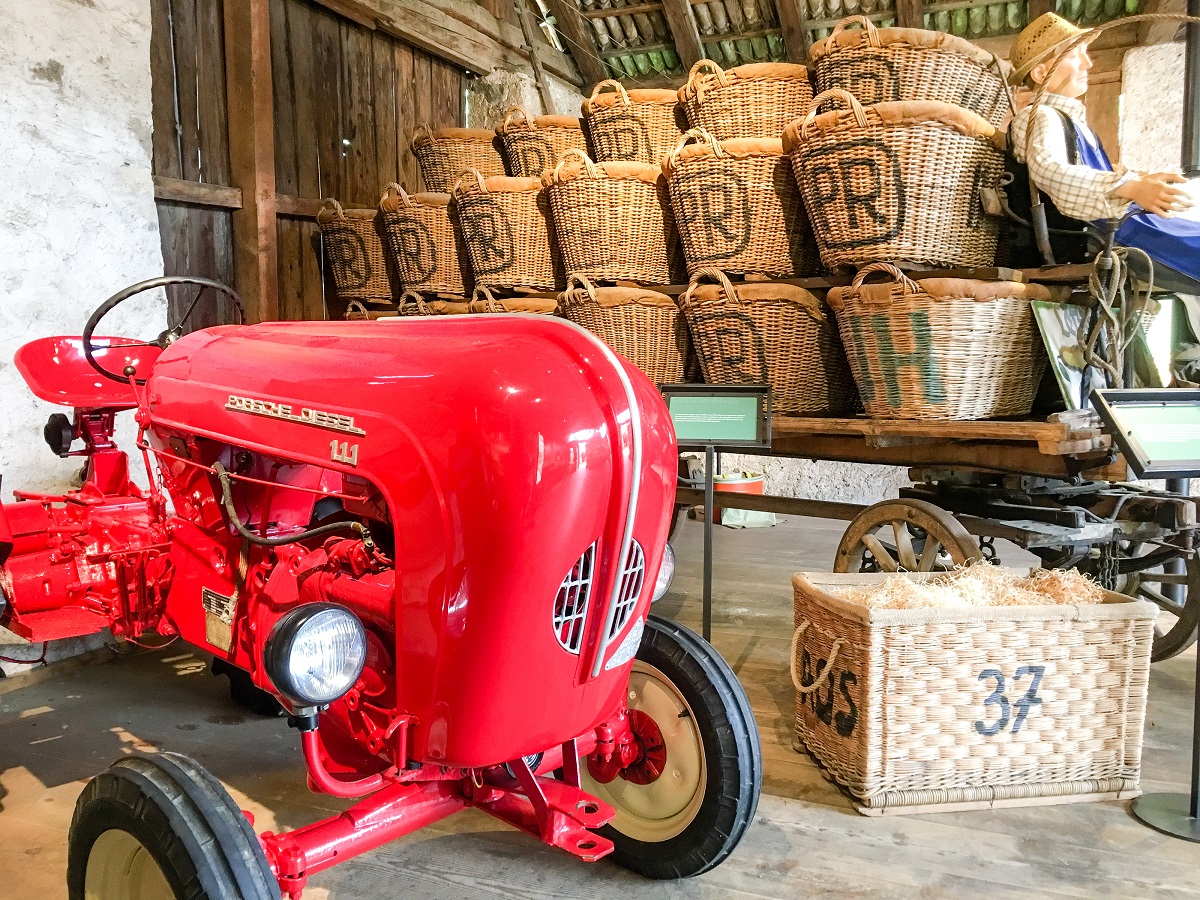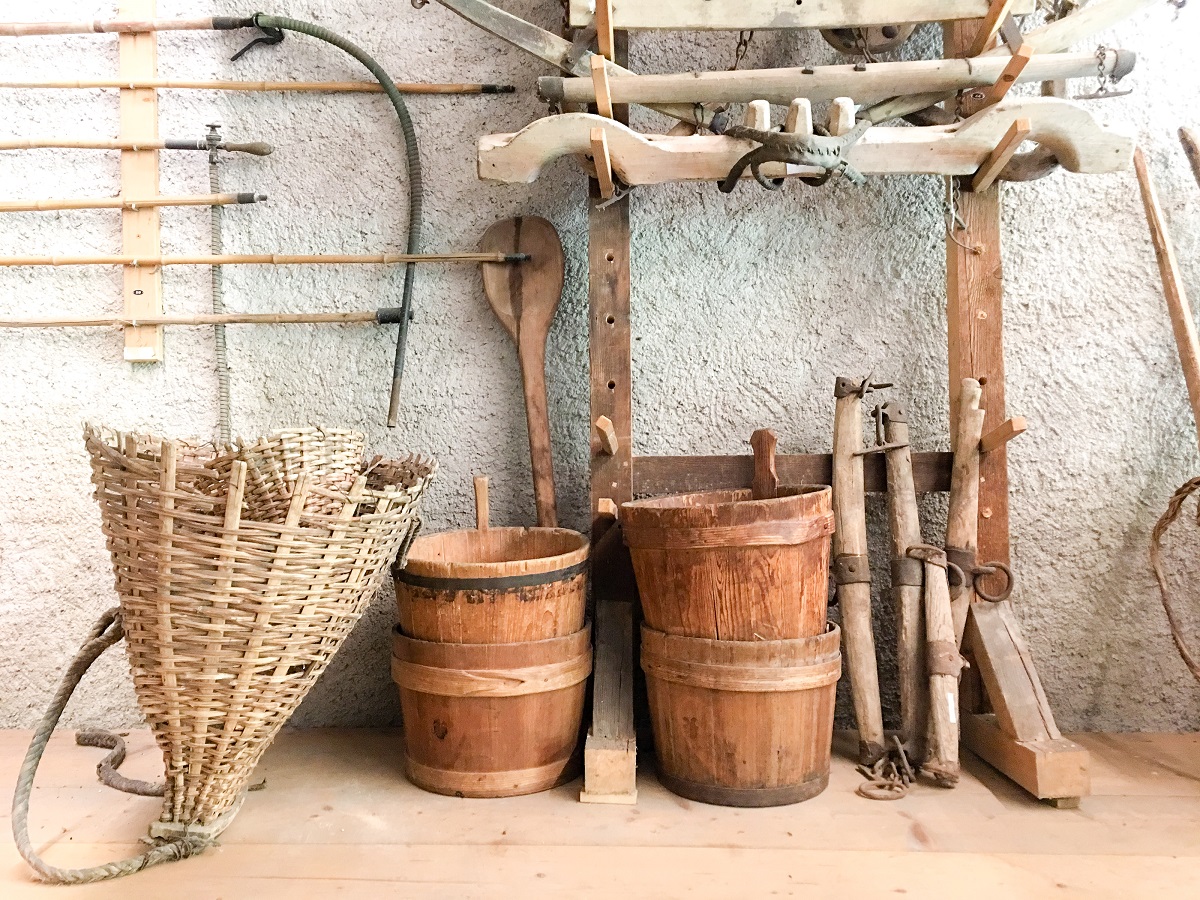 Take the cable car and go up to the Mount of San Vigilio, you'll reach the lovely hotel designed by Matteo Thun and from here you can head off for different excursions (unless you decide to do what I did and take the vintage one seat cable car a little further up); and if we can't afford a stay in this hotel, why not taste one of the delicacies of the Stube, right?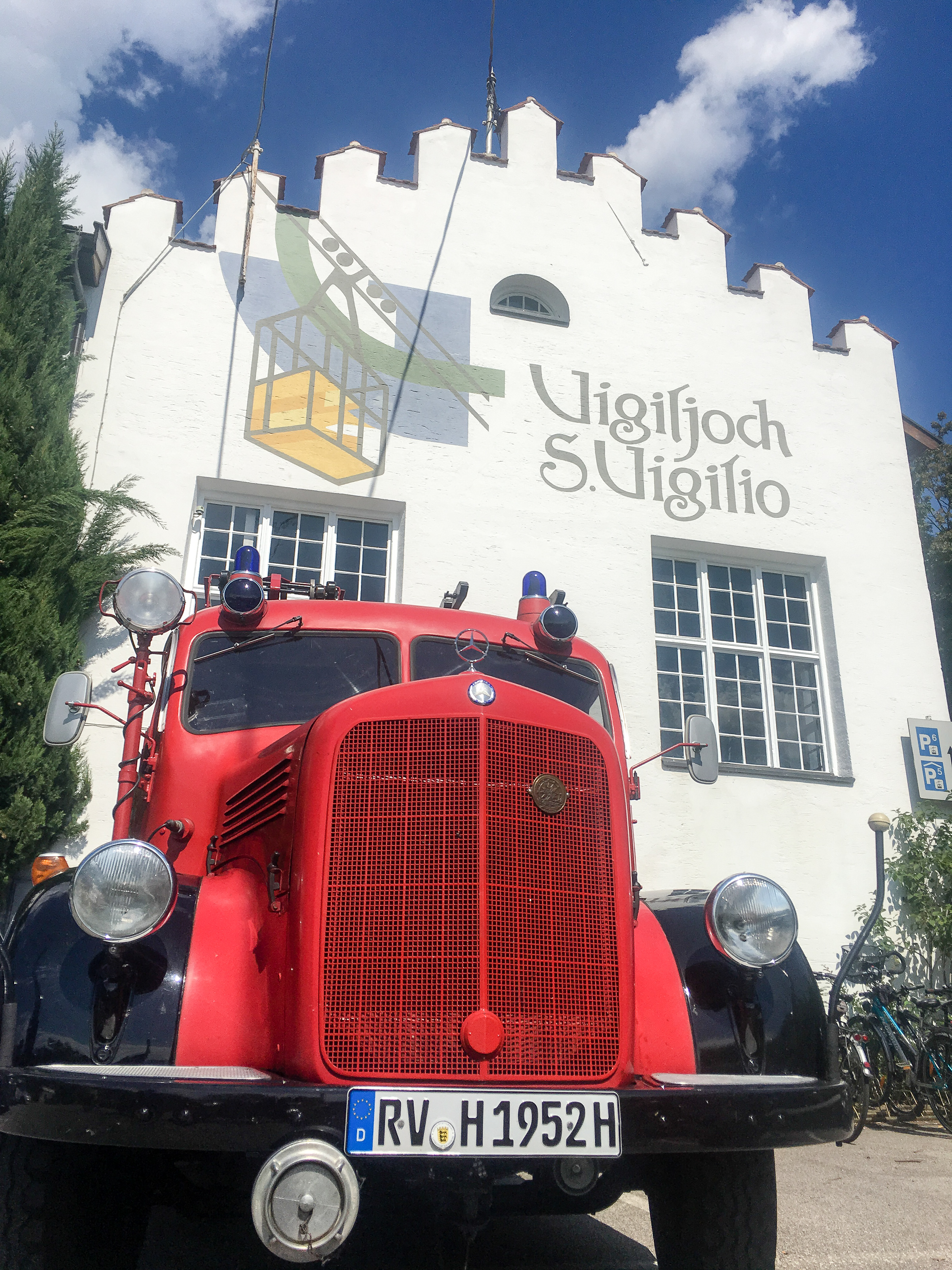 If you love good wine you should visit the Kränzelhof, a wine cellar which the count Franz Graf von Pfeil wanted to make even more magical by creating 7 thematic gardens (one of which was a labyrinth I could't get out of any more) and a special restaurant, the Mill.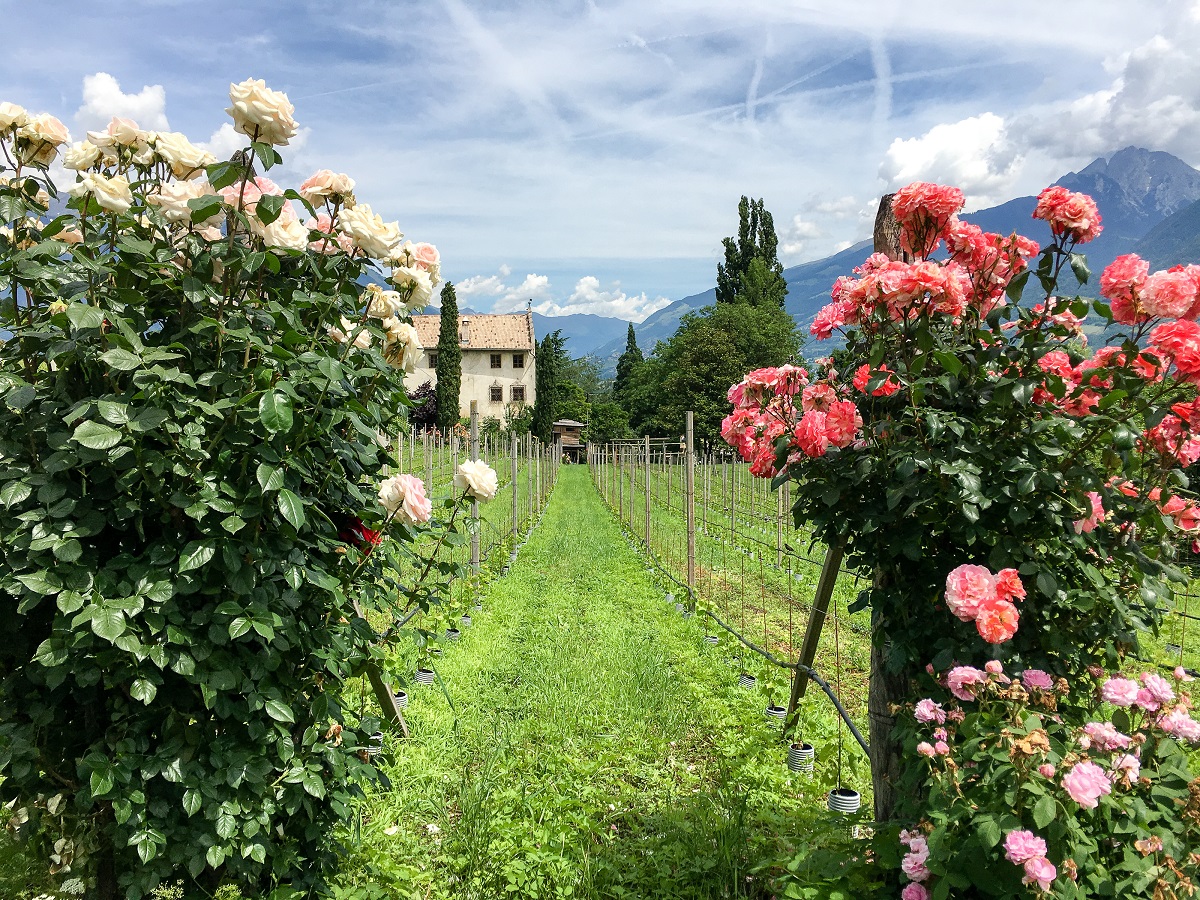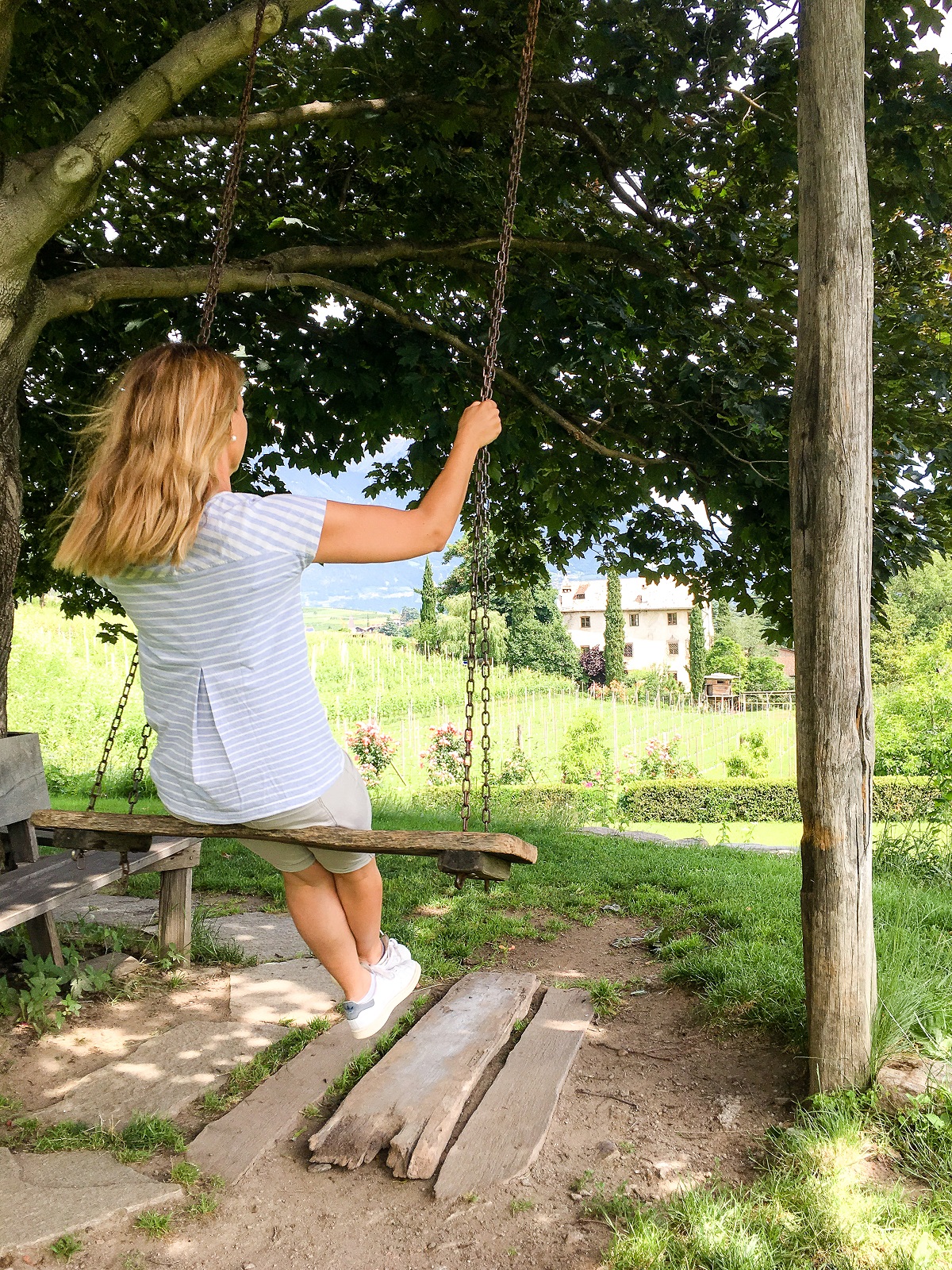 If you want a different scenery, you could pass from the Alps to the tropics by visiting the Orchid World: hundreds of plants (even on sale) and tropical animals…you'll spend a few very interesting and unusual hours here.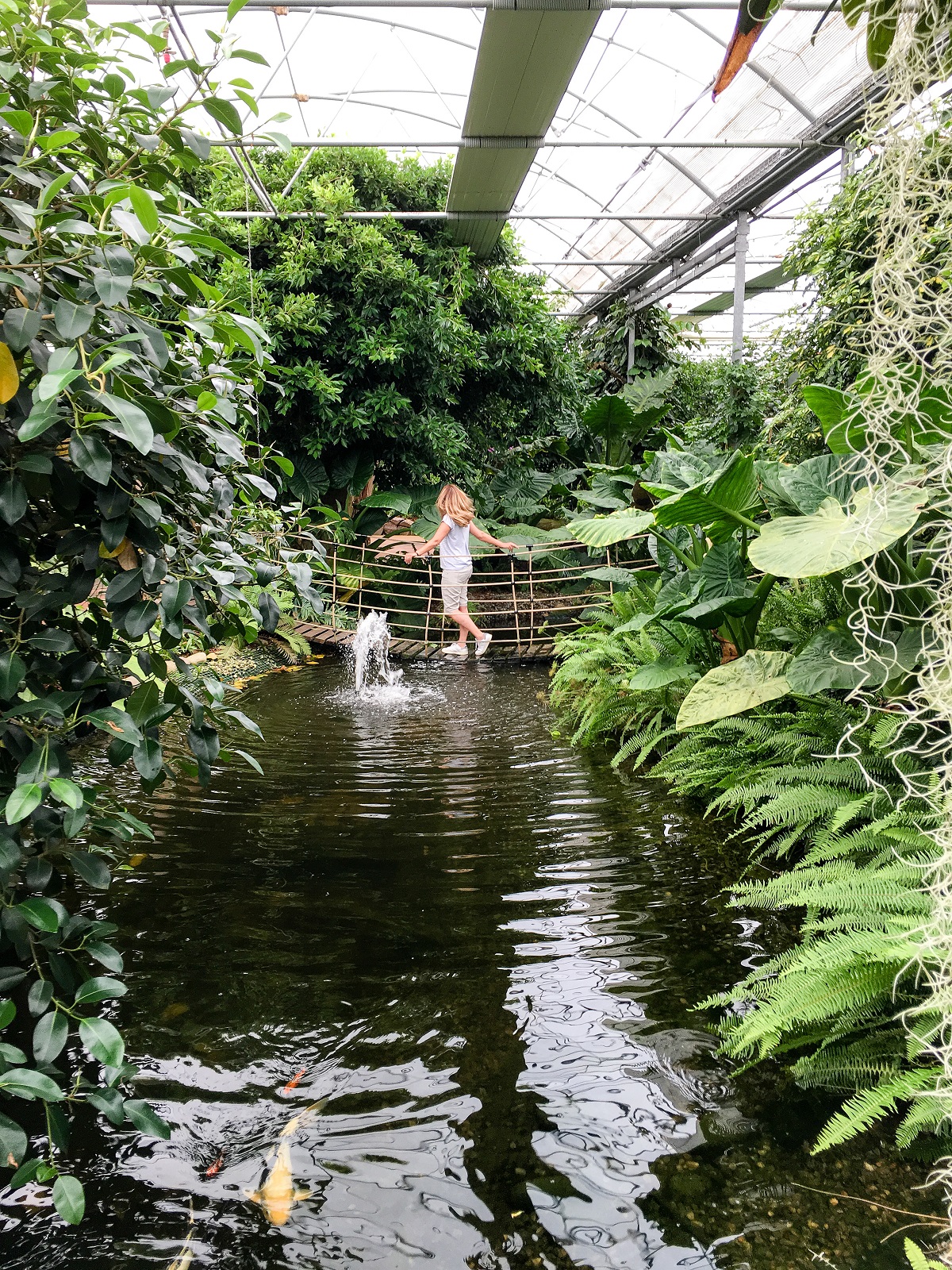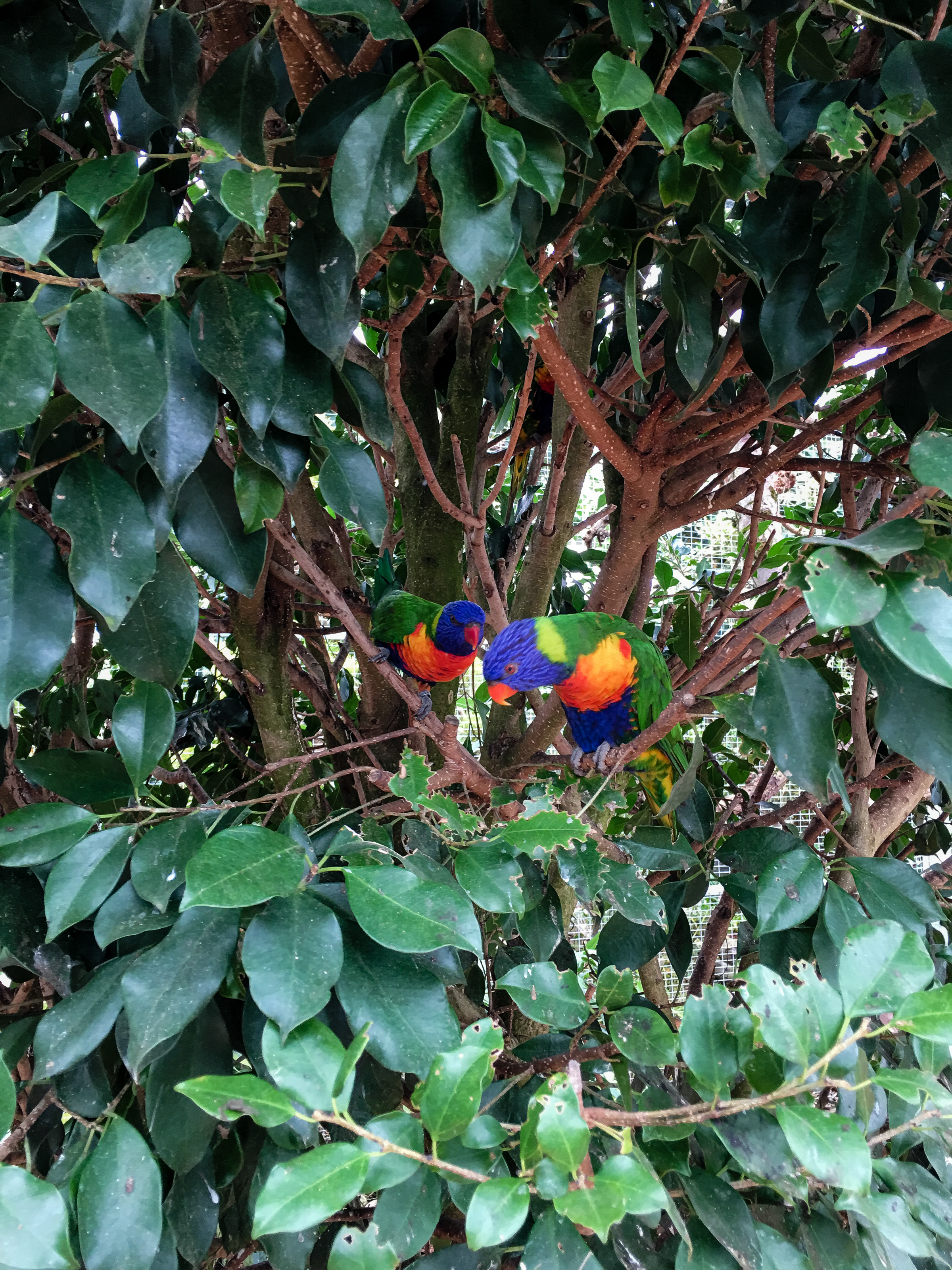 Take advantage of the many bicycle lanes to move about on a bike. If you're not in perfect shape they even have electric ones.
The food and wine selection is exceptional but I suggest you choose the ribs and the grilled meat which I ate at Pfefferlechner: a traditional "Buschenshank", a farm tavern, which produces its own beer, with lovely internal design and a large garden, but most of all they have great meat dishes!
If you prefer a town environment, visit the nearby town of Merano, with a lovely river side and great shops in the center.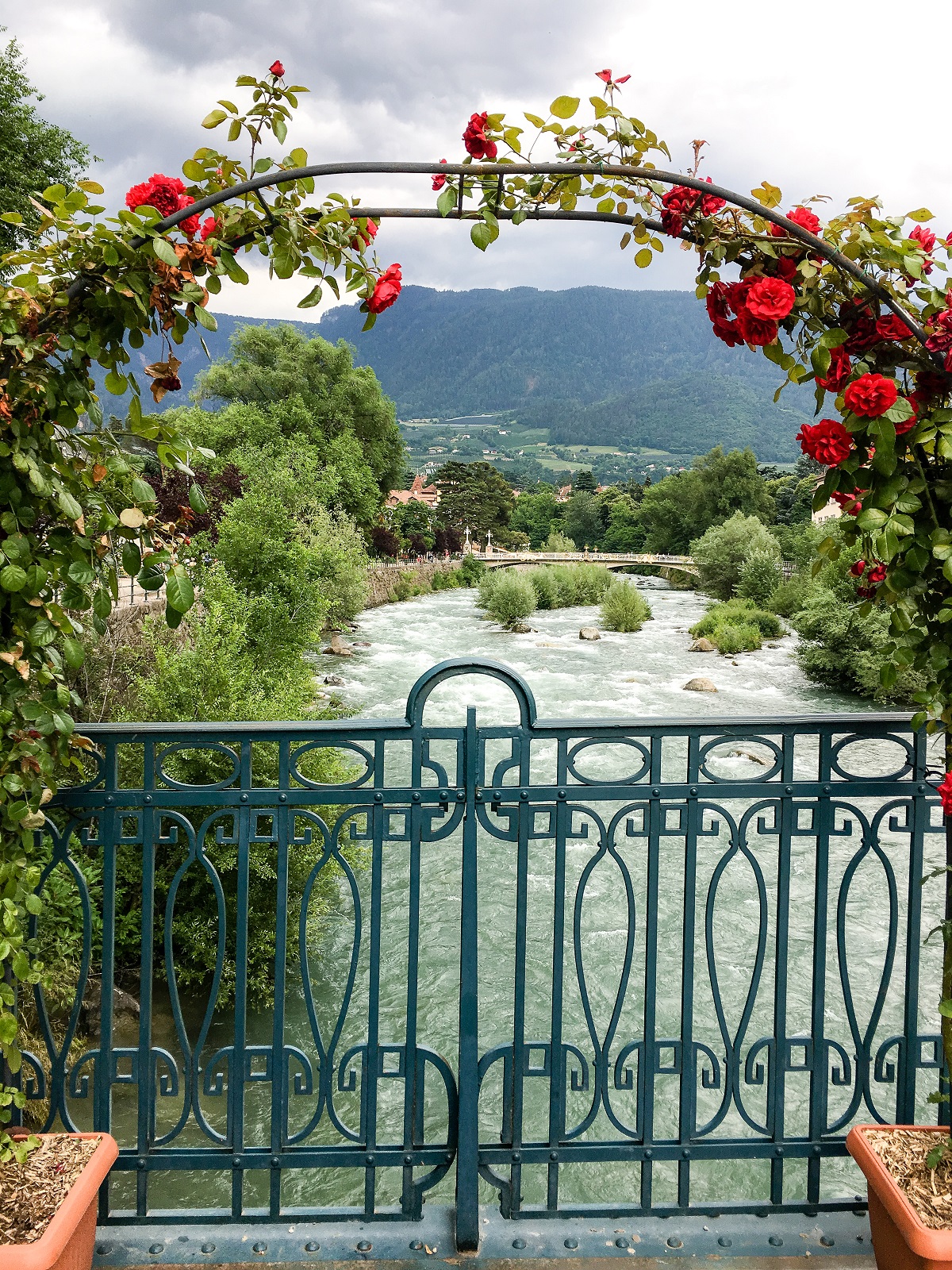 The calm and serenity of the city of Lana is unique, after staying here I understand why people need a couple of weeks in an isolated resort, to search for inspiration…