It was opened two years ago with the desire to unite everything connected to the food & beverage world, it's a reality opened to everyone, from enthusiast to those who work in the industry. The motto here is "WE ARE INCLUSIVE NOT EXCLUSIVE!"
Shall we check it out? Read it all through because at the end of the article there's something special 😉
It's a 600 square meter area distributed on two floors and divided into five thematic areas; the Beer area, the winery, the Food Experience zone, the training area and the Roof.
It was Palagurmé's PR who welcomed me and guided me through this adventure; our trip started from the Antique Pub, called the Birroteca. Here we discover the world of beer, with a Workshop where you can brew it and where you can follow classes on how to properly serve it. How to pour a draft beer, how to serve it and when to let it rest. More or less EVERYTHING.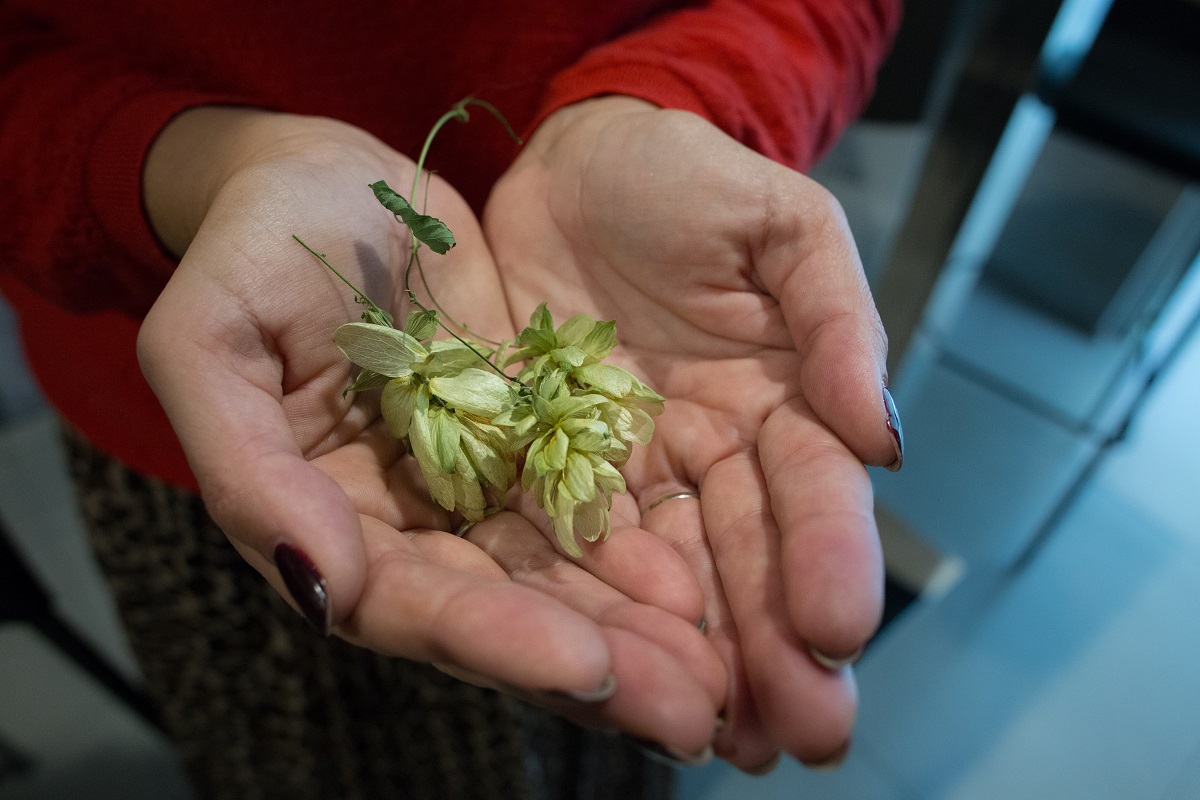 It's a very special world and Vincenzo Dal Pont, the Beer sommelier was waiting for me to tell me all about the importance of properly training bar tenders ( as well as properly informing consumers!). This drink has to be served in the right way.
The trends and fashions of craft beer are complicated but very, very interesting; I listen to him in awe as he tells me how difficult it is to create a beer with hops, adding spices, selecting the right bottle and the right glass. He explains that craft beers expire sooner than industrial ones…all things I was mostly unaware of. The training program that is followed here can be personalized; everyone can develop the subject according to what they're most interested in. For professionals they even have a program in which they help you create your beer menu. What names will you hear? The best! Shall I mention one? "Kuaska" Lorenzo Dabove, a real beer profet.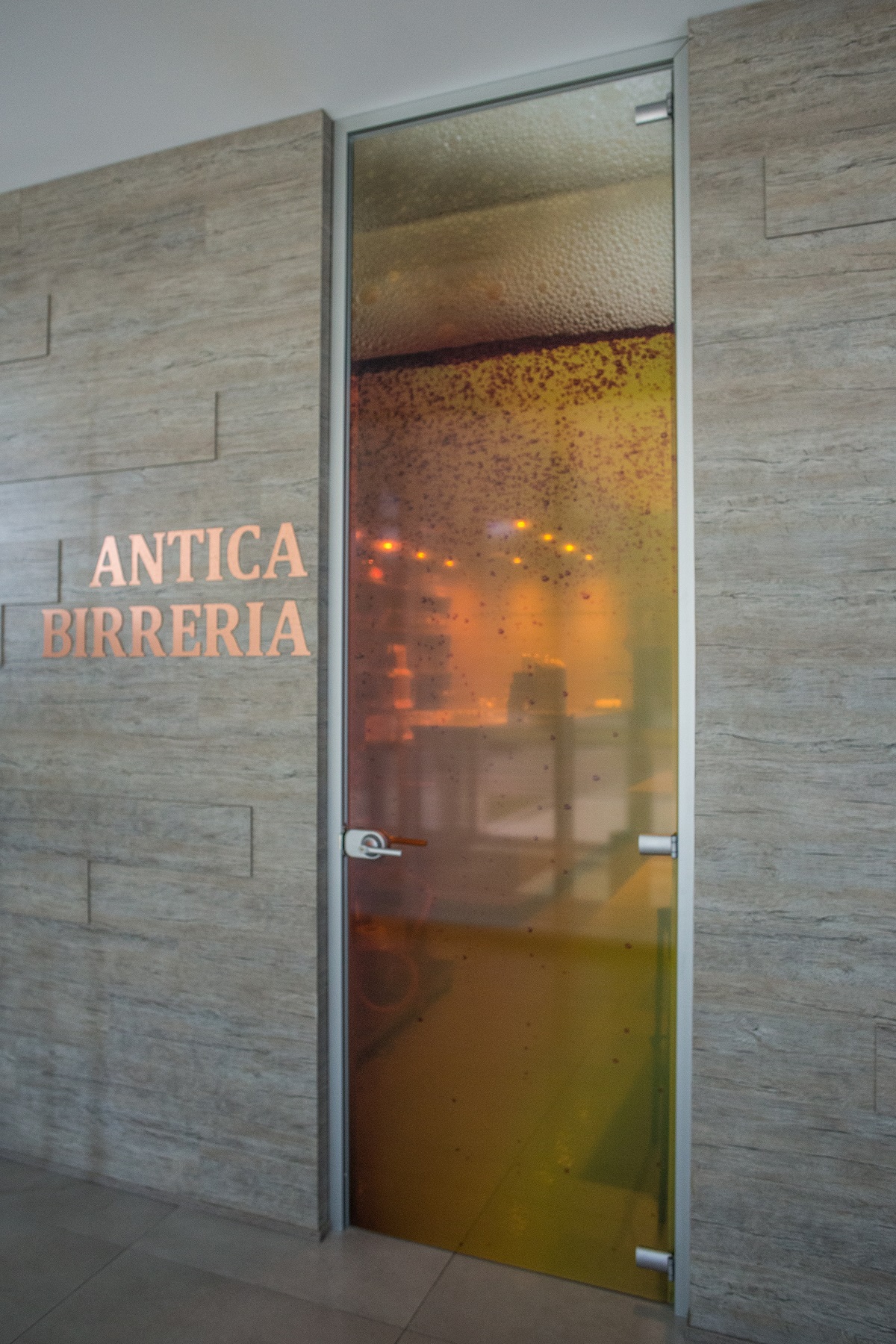 Once we close the door on this yellow gold it's time to explore the wine library. The Vinoteca! The sommeliers that guard this lovely area with more than 1000 different labels, are Maurizio Ravasio and Roberto Manzoni.
They take my hand and guide me along to discover this world of tastings, suggestions about wine menus, sensorial analysis and… an excellent Austrian wine! Hidden among the different labels you can find bottles from the areas of Veneto, of Friuli Venezia Giulia, from France, Austria and Slovenia. An added value is that they prefer small producers.
Shall we head up to the Roof of Palagurmé? An incredible space! The large glass doors let in a blinding light which shines over the tables and the bar counter; from this area you can head out onto the large terrace that is surrounded by greenery and mountains. A dream J
This area is used for bar training, both for morning bar (cafè) and evening bar; they have cafeteria courses (with 10 professional espresso machines) and courses organized with AIBES to learn Mixology, Flair and Spherification. They even organize Masterclasses with big companies like Coca-Cola and Campari.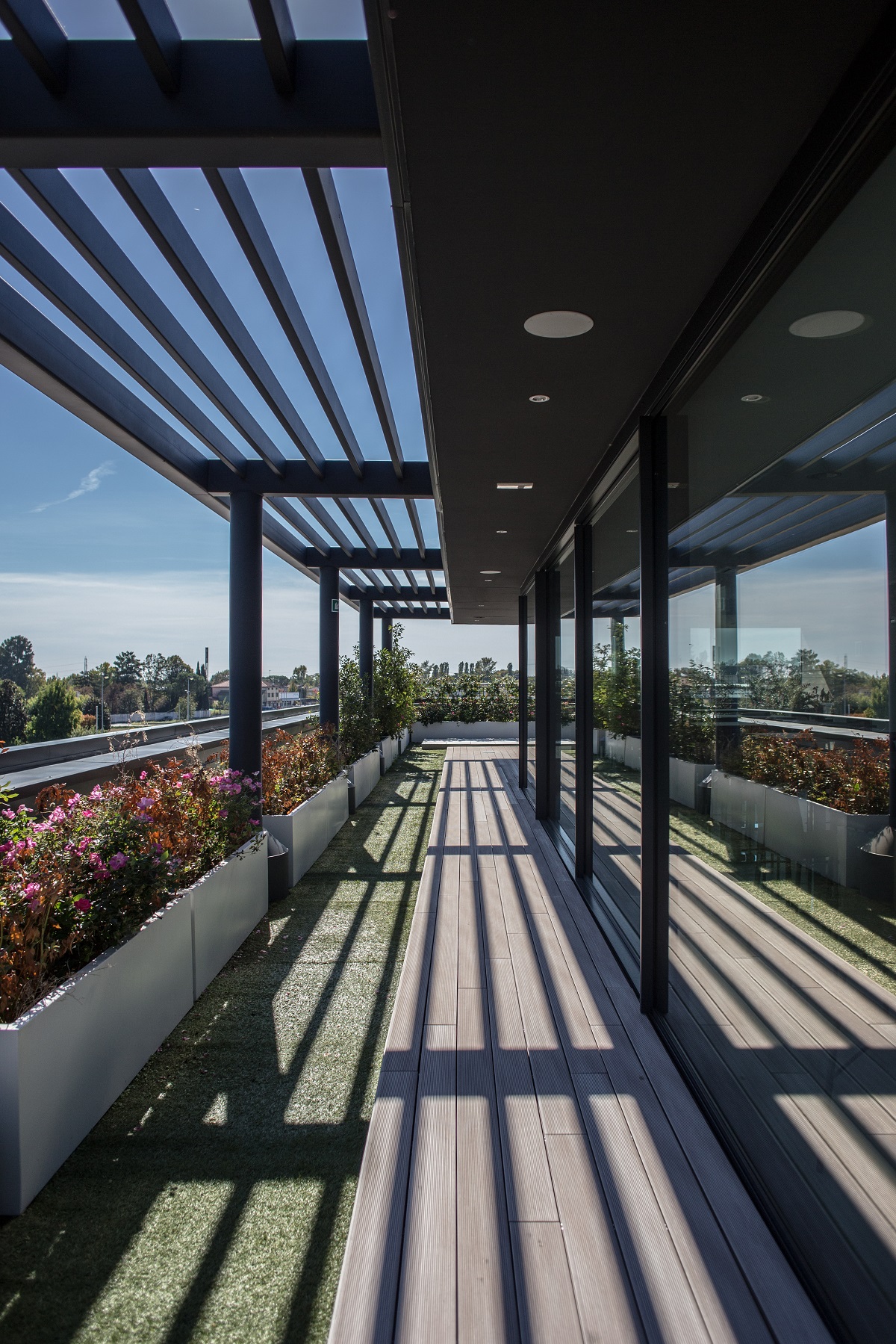 I imagine this place has amazed you quite a little, right? I was fascinated by it too, and guess what? It has an independent entrance, so IT CAN BE RESERVED FOR PRIVATE PARTIES AND EVENTS! If you're interested it will be Palagurmé's staff to put you in contact with djs, catering services and more. Fantastic!
Last but not least, here's the room dedicated to Food Experience and Learning. A professional kitchen with a projector and huge screens as well as the necessary space to host a large audience; This is where they host the training events called "SENZA"(free). Because they focus on gluten free, lactose free, allergen free, meat free. Experts and professionals will explain how to prepare exceptional dishes, full of flavor. Students then take part in the preparation of these dishes.
They also have specific course for training waiters, for selecting personnel and to train one's leadership skills. They also have specific PR courses and much, much more. This room (like all the others) can be reserved for events, meetings, cooking classes and show-cooking.
Next comes the little surprise I had told you about at the beginning of the article. You'll be rewarded for reading 'till this point.
Palagurmé is ready for "The best Sandwich", the second editions of "il panino Italiano" (the Italian sandwich)! It's a contest where professionals have to assemble typical sandwiches served with beer or wine. Over the twelve episodes (each of which will involve a thematic area) we will see a parade of incredible delicacies which will be judges by a 4 person jury. Two permanent judges and two guests. MISSCLAIRE will be there on the 26th of November as a guest judge J
To follow the competition all you have to do is turn on Telefriuli on Saturday evening or follow the replay on Sunday at 12 (here's the link to watch it on streaming http://www.telefriuli.it/streaming.aspx)
Well, I think I've told you mostly everything. I'll leave you with a perfect quote. "Learning is a treasure that will follow its owner everywhere" Good training!
Ph. Lara Perentin
Outfit Être Concept Store